Thank you to Gugu Guru for sponsoring today's post!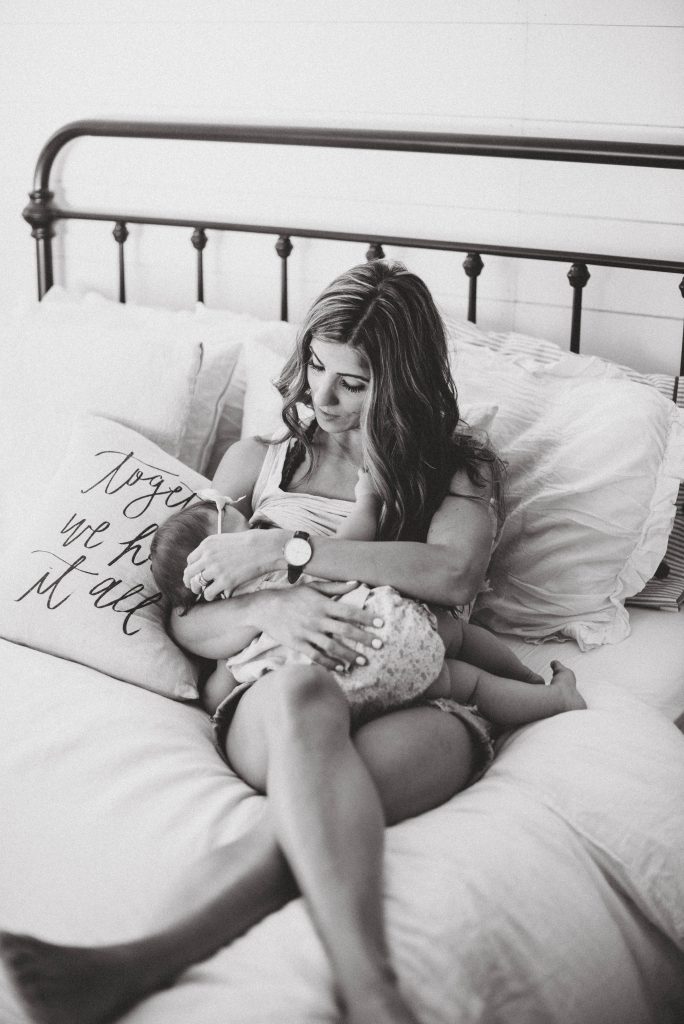 (Photo by Victoria Gloria)
Two kids in, I feel a like I could be a lactation consultant with everything I've learned in regards to breastfeeding and pumping. It's actually a goal of mine to go back and receive training to do just that once the kids are older! I'm often asked about product recommendations, so I thought I would share my 10 best breastfeeding products with you today! I even compiled a simple list for you to reference if you're registering for a baby shower using Gugu Guru's personalized registry! Keep reading for more awesome details on that 🙂
Nursing Cover: I'm not one for colorful nursing covers, so I found a simple striped one that looks like a poncho. I like that it's completely covered around back as well to keep things covered. (I was a little self-conscious because nursing was a new concept to me since I couldn't with Landon. I wanted to keep covered because I felt like I was all thumbs every time I went to nurse). It also doubles as a car seat cover!
Bamboobies Washable Nursing Pads: A friend introduced me to these because my nipples kept getting stuck to the disposable nursing pads. I liked these SO much better. They're so soft and I love that they can be thrown in the wash at the end of the day, which saves money too!
Medela Lanolin: Anyone who says sore nipples aren't a thing with breastfeeding is a big fat liar. Even with Noelle being a fantastic nurser, I still had sore nipples. Lanolin really, really helped me! I applied it after every session and throughout the day. It's also safe for baby!
Earth Mama Angel Baby Nipple Butter: I used this with Landon as well, and love that it's a little easier to apply than lanolin. It smells good too!
Sarah Wells Breast Pump Bag: I've mentioned my love for Sarah Wells Breast Pump Bags multiple times on here, and I highly recommend them to all of my breastfeeding/pumping mamas! I've owned a few of her bags, but the Navy Stripe is my absolute favorite! I like having a more stylish bag to carry when I need to pump on the go.
Lamaze Sleep Nursing Bra: I felt like I needed to wear a bra to bed while nursing, and I was obsessed with these sleep nursing bras! They were super comfortable and made middle of the night nursing sessions a breeze.
Simple Wishes Hands Free Pump Bra: My hands down favorite pump bra EVER. This bra keeps everything intact so you can be handsfree while pumping, and doesn't sag as the bottles fill up with milk! I swear by it and have yet to find a better one.
Oat Mama Lactation Bars: I had a slight dip in supply at one point, and eating one of these Oat Mama bars a day did the trick. They're also delicious! I recommend having them on hand.
Organic Mother's Milk Tea: I also recommend having this tea on hand for when you might experience dips in supply. A few cups a day of this tea will help your milk supply stay on track!
Nuk Breastmilk Bags: Being a former exclusive pumper, I've been through tons of nursing bags and know the ones I can trust. The Nuk bags have a thick seal and I've yet to have one leak!
All of these items will make your breastfeeding a journey a little bit easier 😉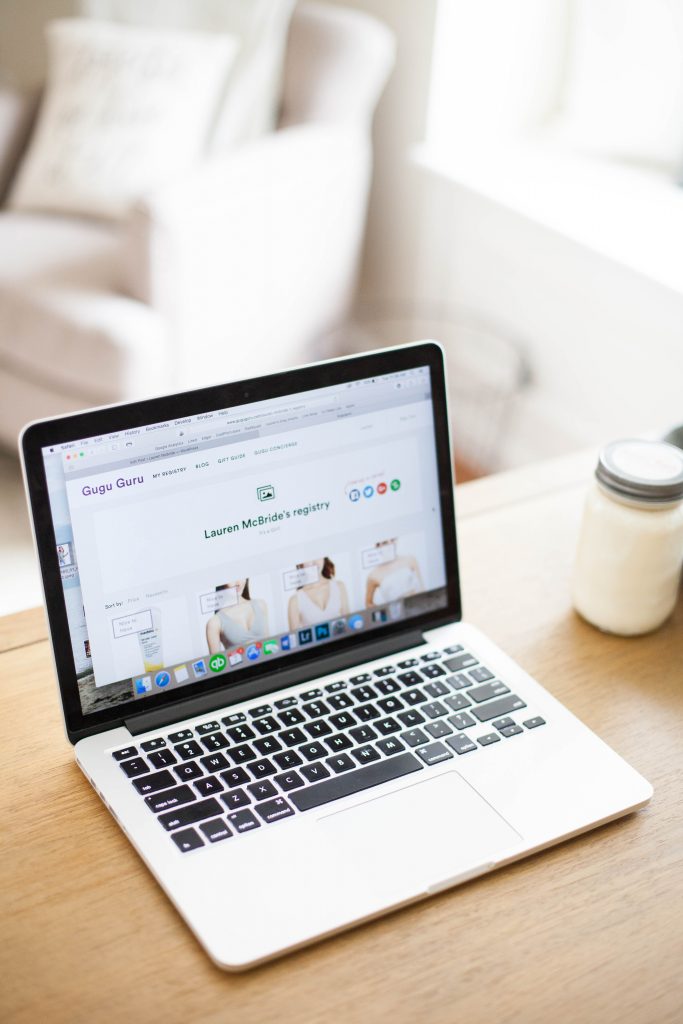 I remember being frustrated when I was creating my baby registry for Landon because there were so many items I wanted to include from sites other than the one I was building my registry on. I had like three separate registries, which I felt was just a pain. Gugu Guru allows me to compile a complete registry in one place, adding whatever items I'd like. They also give personalized recommendations based on a fun style and lifestyle quiz, and I have to say…it was spot on! I tried it out to see if their recommendations were similar to the products I already owned, and almost all of them were correct! Gugu Guru is the first and only baby registry "discover" site to make highly personalized, unbiased product recommendations based on mom's answers to the quiz. I think this is a really great option for new moms who might feel overwhelmed with the infinite amounts of baby products on the market. I remember feeling that way, and researching every product. Having personalized recommendations is a great starting point! I also love that it allows you to add products not found in big box baby product stores, which means you can add those cute crib sheets or baby clothes from Instagram and Etsy shops! The options are limitless!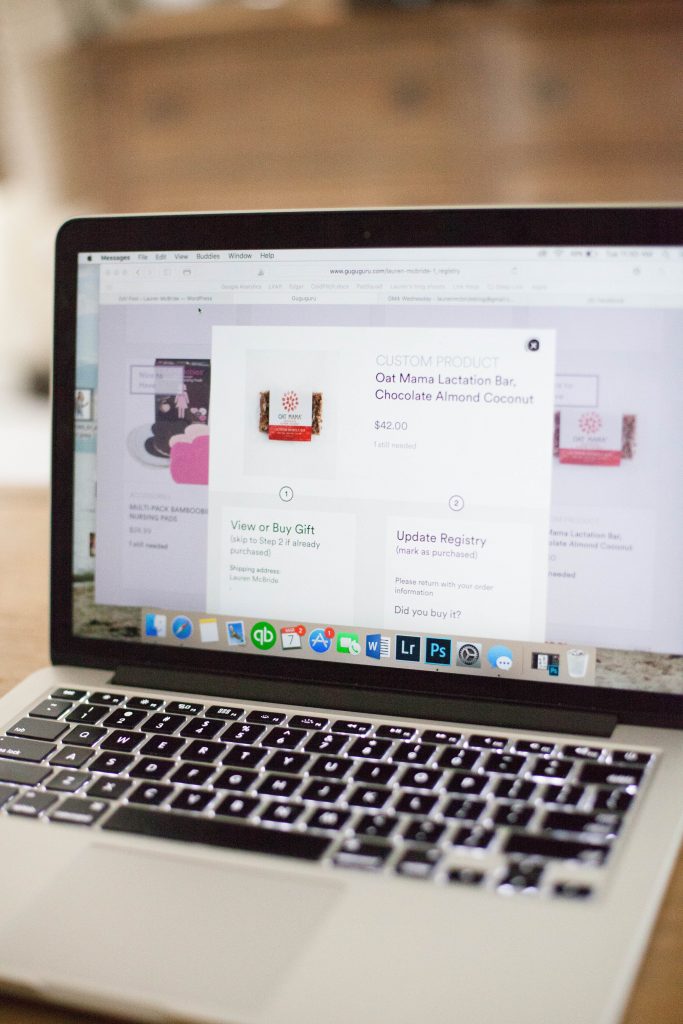 You can find my registry featuring all of my favorite breastfeeding products right here!