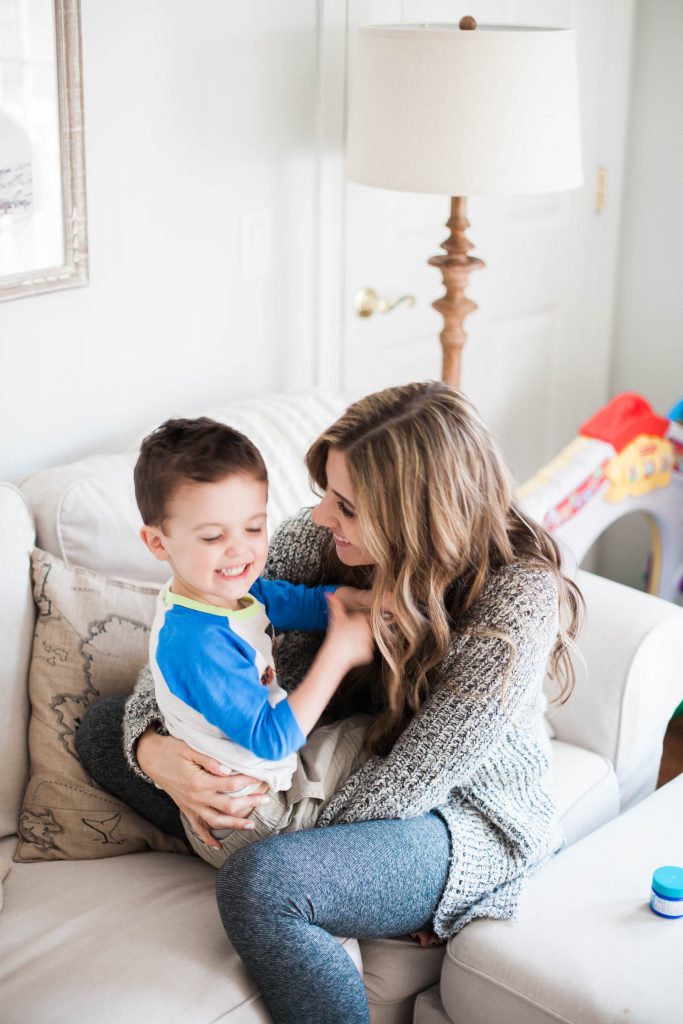 It's my favorite time of year! (Not.) Cold season is here and moms everywhere are doing everything in their power to avoid the awful sickness that's inevitable every year. Since enrolling Landon in preschool, winters have been ridden with colds and ear infections. And unfortunately, those colds get passed on to our littlest babe and us as well. As a nurse, colds aren't super alarming for me. There's not much to do other than ride it out, but I do have some mom hacks that I do help our kiddos make it through. Today I'm sharing 5 mom hacks to beat the common cold that will make your next kiddo's cold a little bit easier to deal with!
1. Get the boogies out.
My son is now at the age where he can actually blow his nose, but my daughter is not. She hates the nasal aspirator more than anything (she puts up a fight!), but it significantly helps her sleep! I try to keep on top of it to get all the mucous out and keep her comfortable. It makes a huge difference.
2. Make fluids fun!
If the cold is bad enough, my son's appetite will significantly decrease for a day or so. During this time, I try to push fluids as much as possible to keep them hydrated. Sometimes Landon doesn't want smoothies or water, and he absolutely hates the taste of electrolyte-replacing drinks (and I can't say I blame him, have you tried some of them!?), so popsicles are the way to go! They have more natural brands or ones with less sugar if that's an issue, but I'm just happy he's getting some electrolytes in him. You can also make your own with some popsicle molds!
3. Use a humidifier.
A humidifier is constantly running in both kids' rooms in the winter time to help with the dry air in our home. It helps them breathe better during the night when they're suffering from colds, which leads to better sleep! I don't know about you, but there's nothing worse than a sick kid who's also tired. And tired parents as well!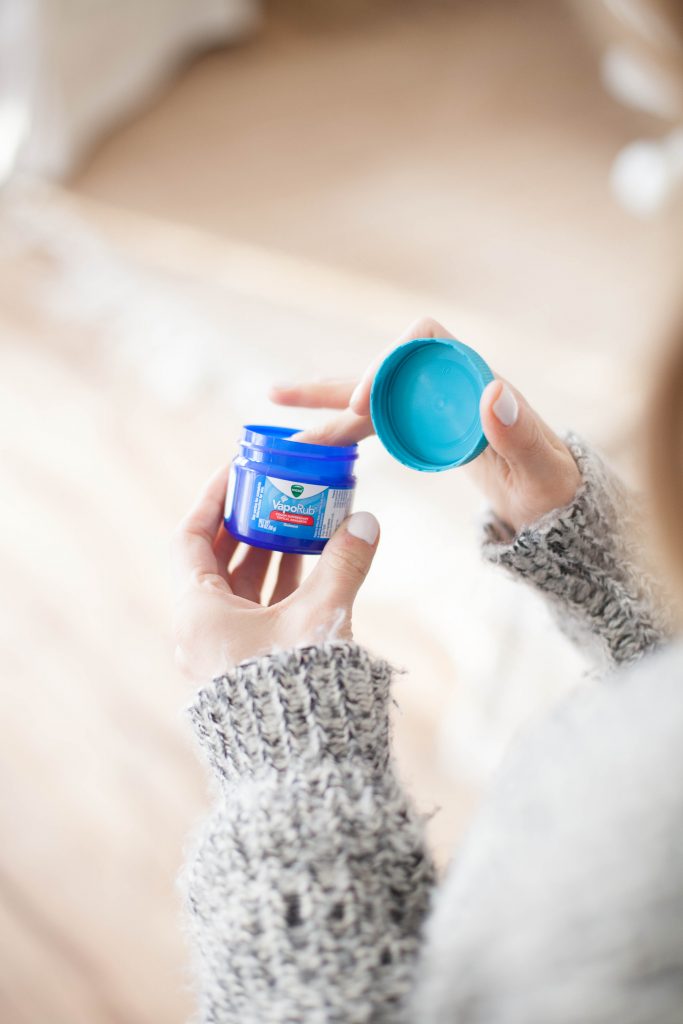 4. Break out the VapoRub.
Since there's no actual cure for the common cold, my goal is to make it as tolerable as possible while it runs its course. To relieve Landon's cough , I always apply Vicks® VapoRub™ to his chest overnight (it's suitable for ages 2 and up). The medicated vapors last for up to 8 hours, and helps him rest a little better overnight It's a staple in our medicine cabinet, and my husband and I use it as well when we have coughs. I remember my mother using Vicks® VapoRub™on us as kids, so the scent brings a little nostalgia to me! They're the #1 Pediatrician recommended children's cough cold product (Symphony Health Solutions ProVoice (TM) Survey, June-July 2016).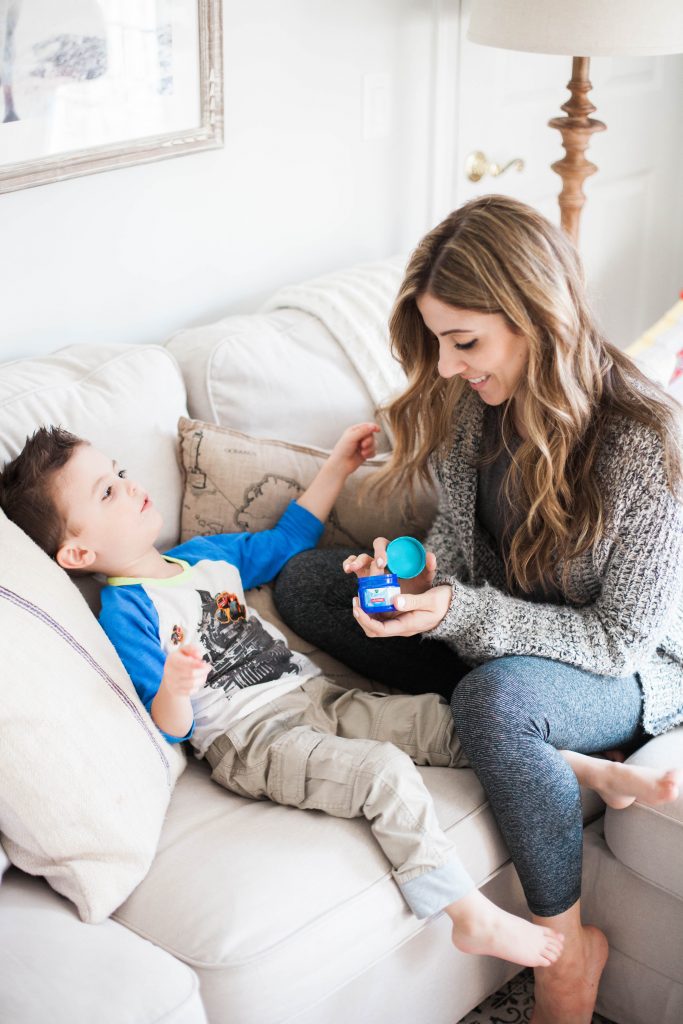 5. Love them harder.
Kids are bound to be a little needier and cranky during sickness, and I know that can be frustrating at times (especially when multiple kids simultaneously!). It's those moments where I know they just need their parents a little more in order to feel better. I love to make my kids chicken soup when they're under the weather, and have cuddles on the couch with a movie. They're always a little more snuggly, which I don't mind one bit.
Colds are bound to happen, but these mom hacks will make getting through them a little easier next time. 🙂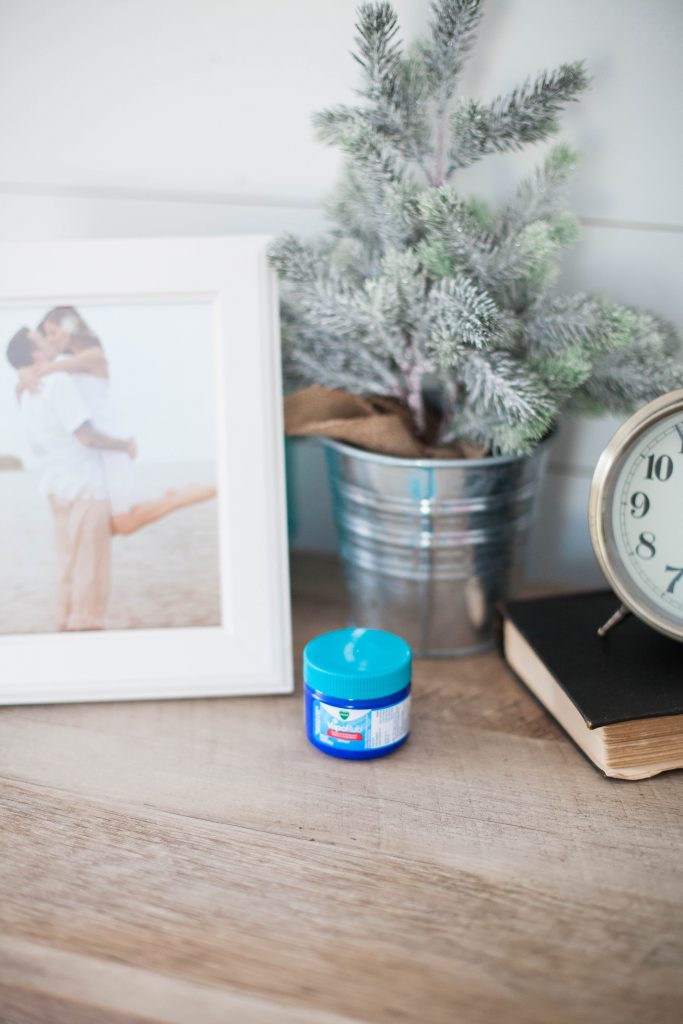 To find a store that sells Vicks® VapoRub™near you, and for exclusive coupons, check out their website!