I was asked to participate in the #ForBetterBeginnings campaign, sponsored by Diaper Genie at Target. Although I have been compensated, all opinions are my own.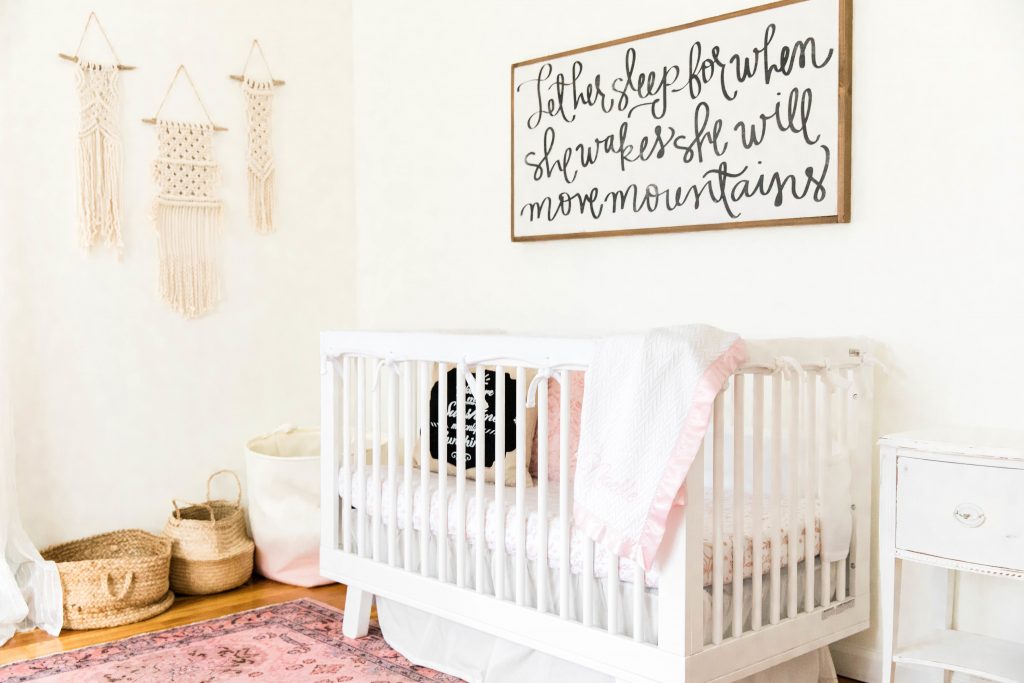 Two kids in, I've learned what items I desperately need as a mom and what items I can toss in the trash. The truth is, there are moments when you need certain things you didn't even know existed or were too naive to register for. This has happened quite a bit to me over my last 4 years as a mom, so today I thought I would share with you the best baby registry items you never knew you needed!
Crib Rail Covers. I know, like what even are these things? Who thinks of actually buying them?! I surely didn't, until my child started GNAWING his crib rail during a teething phase. The beautiful crib I loved so much was officially ruined by teeth marks! I searched for a solution, since he wasn't exactly going to listen to me to stop, and came across crib rail covers. I quickly padded each rail with these simple white fleece covers, and it was never an issue again. Until I had Noelle and couldn't find the old covers, and waited too long to purchase new ones. So her crib is now ruined too. Do yourself a favor and register for these. You'll thank me later!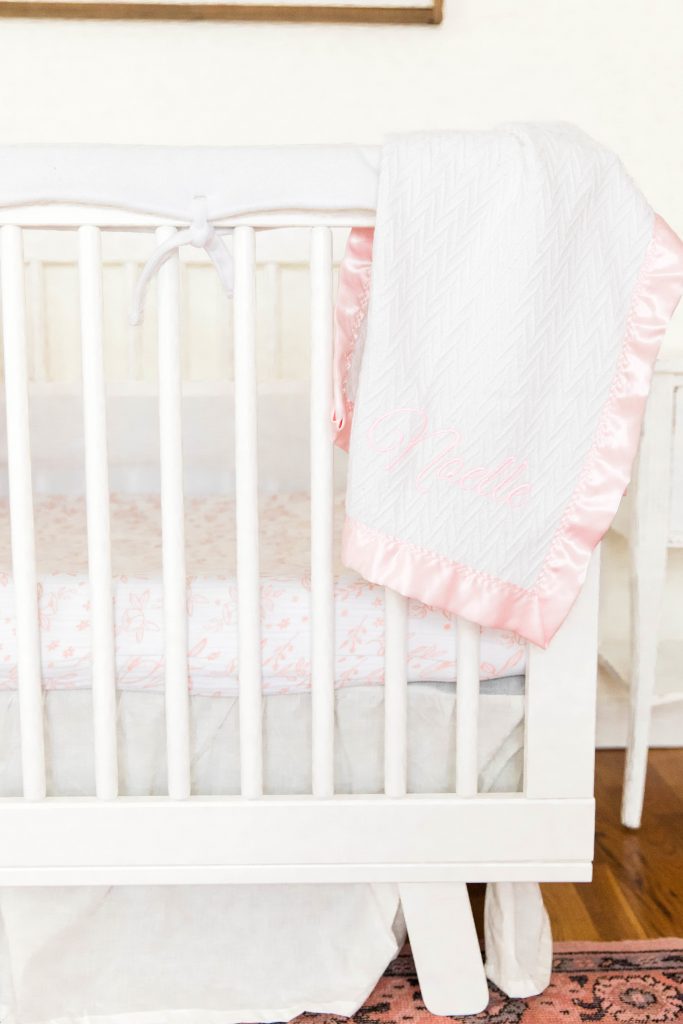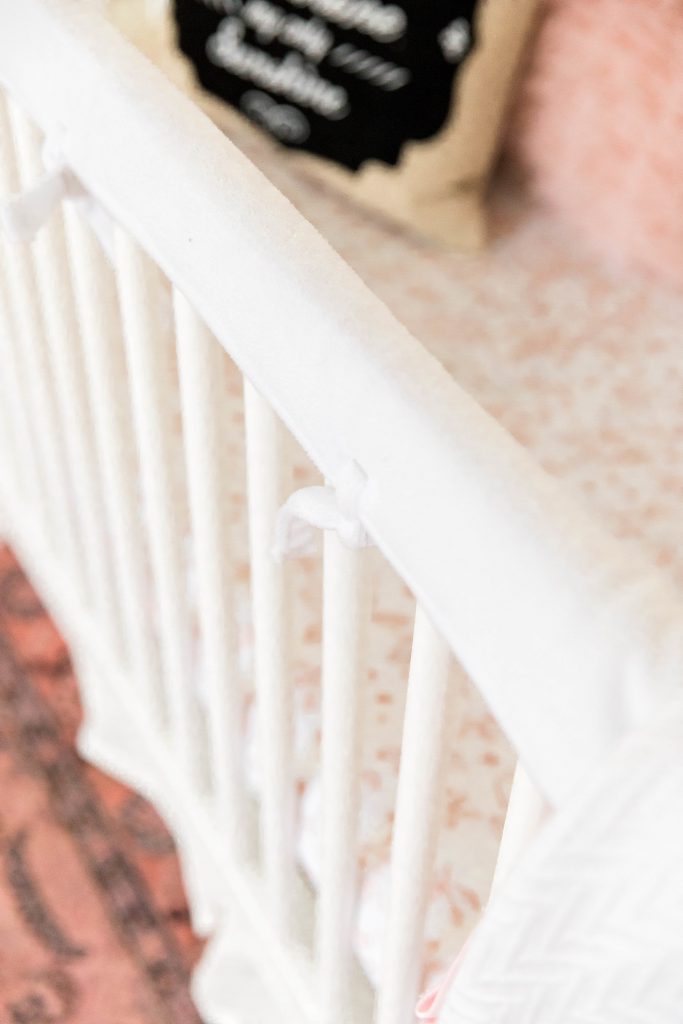 Windii. In the words of my mother, "You're going to put that WHERE on my granddaughter?!" Chill mom, it's only going to help her. This little contraption helped big time during those first three months after birth when Noelle's gastric system was maturing. Gas is SUPER common in babies the first few months, and the Windii is a natural way to help relieve some pressure! It helped during those moments where you could tell she had really painful gas pains. I wasn't aware of it when I had Landon, but he went through the same issues and I think it would've helped! Throw this bad boy on your registry, it will be good to have on hand on 3am when your little one is crying with tummy pain!
Gas Drops. Also like the Windii, these are SO essential for a new mom. Because your baby? Most likely will be gassy! And you'll get to a point where you're like OH MY GOSH WHAT IS WROOOOOOONG when really it's just a little gas. But a little gas can be oh so painful for a mama to watch. I learned QUICK to have gas drops on hand at all times.
Playtex Diaper Genie. I'm going to be honest here and say I used to think this was a glorified trash pail. Until we had two kids in diapers and the waste basket in our upstairs bathroom was overflowing and reeked of pee. NOPE. Wasn't about to have my house smell like a litter box. I had the opportunity of working with Diaper Genie last year, and it's been a game changer for our upstairs area. I don't mind throwing diapers in the regular trash downstairs, but I like having the Diaper Genie upstairs for any diaper changes that take place up here. The Diaper Genie refills have 7-layers to seal odors and keep them away. The smell in contained, and everyone (really just me) is happy. Diaper Genie Expressions pail comes with designer fabric sleeves to match the aesthetic of your nursery, or allows the option to leave it white! There are 5 covers to choose from, too, available at Target.com. I love that they're interchangeable, which means they can be switched out for future children as well! Just do yourself a favor and register for a Diaper Genie, will you? Your future house guests will thank you for it!
Oogiebear Ear and Nose Cleaner. Gross, but not nearly as gross as the Windii, so you can handle this, okay? 😉 I had NO IDEA they made this until this year! And it's been such a time saver for me. My kids get the waxiest ears, and we always struggle to remove the wax we see at the surface. This little contraption allows you to safely remove ear wax (and nose boogers!) without issues. The design prevents you from sticking the tool too far into the nose or ear! We've used it a ton, and Noelle doesn't even mind it!
A bottle brush. A friend of mine recently said to me, "why does no one register for the bottle brush? How are they going to clean bottles?!" The bottle brush will save you the frustration of bottle cleaning because it gets into every little nook and cranny in the bottle and nipple. I also like to buy one that's separate from my standard bottle brush with our household dishes in order to keep the bottles clean as can be.
Nose Sucker. And the one you actually control by sucking, not the bulb syringe! I know this concept seems gross, but we've used ours with two kids now and have never had an issue. It makes cleaning their noses during colds SO much easier, although Noelle still hates it.
What other items would you add to this list??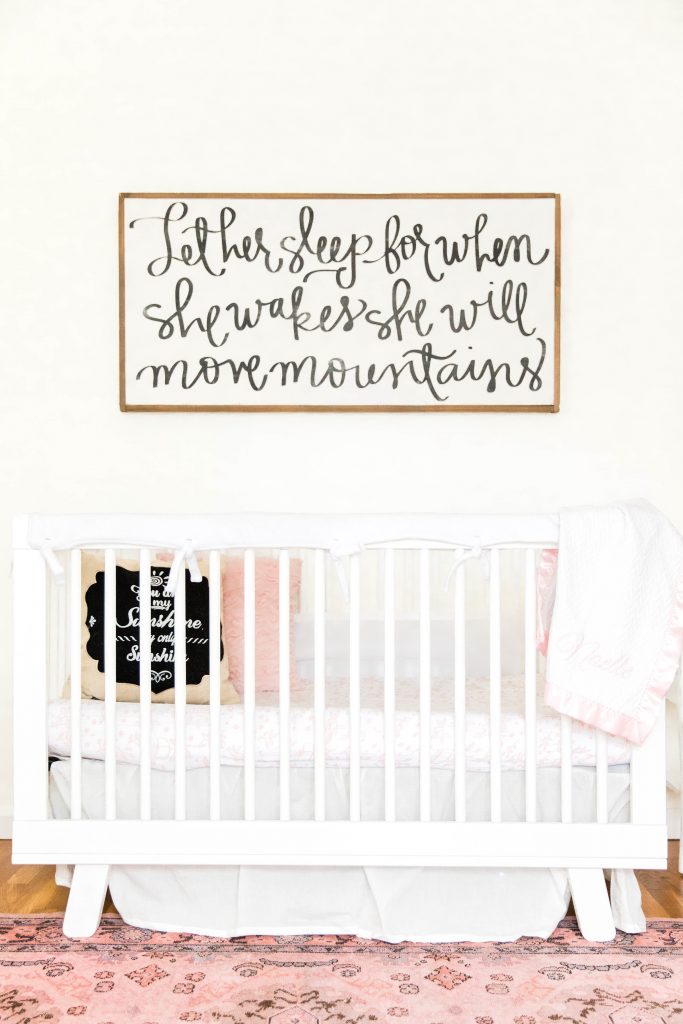 You can purchase the Playtex Diaper Genie Expressions Pail and Covers at Target.com (covers not available in store), which makes it easy to add to your registry! Playtex has been committed to understanding what's most important to moms for over 50 years, and I know I can trust them right from the start. Diaper Genie Expressions makes #ForBetterBeginnings for our family, and it will for yours too!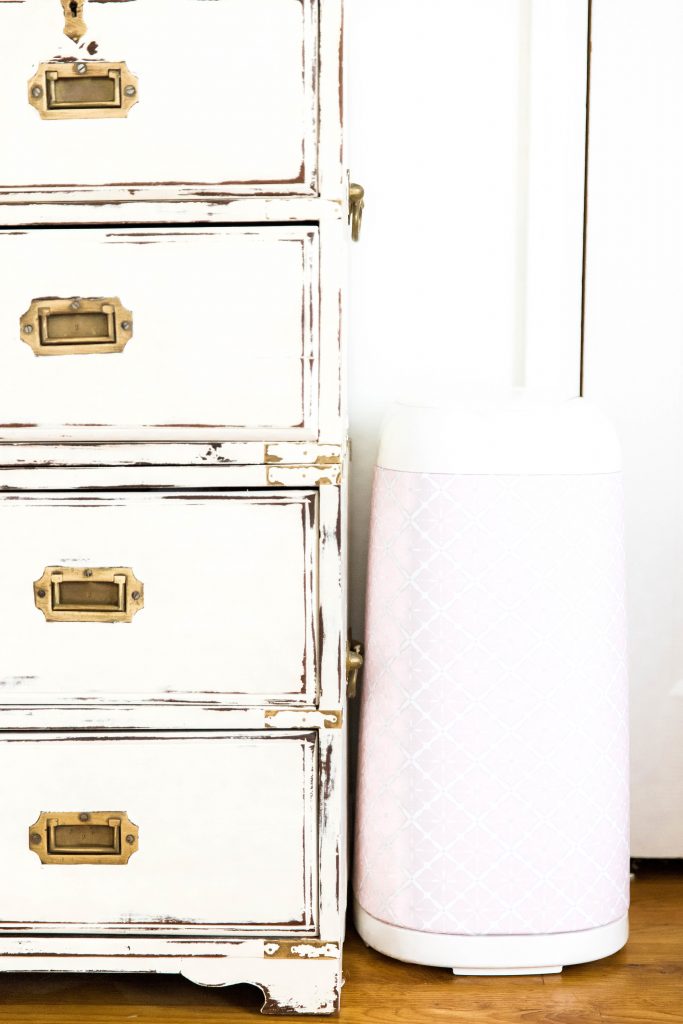 Photos by Victoria Gloria
This is a sponsored conversation written by me on behalf of Diaper Genie. The opinions and text are all mine.