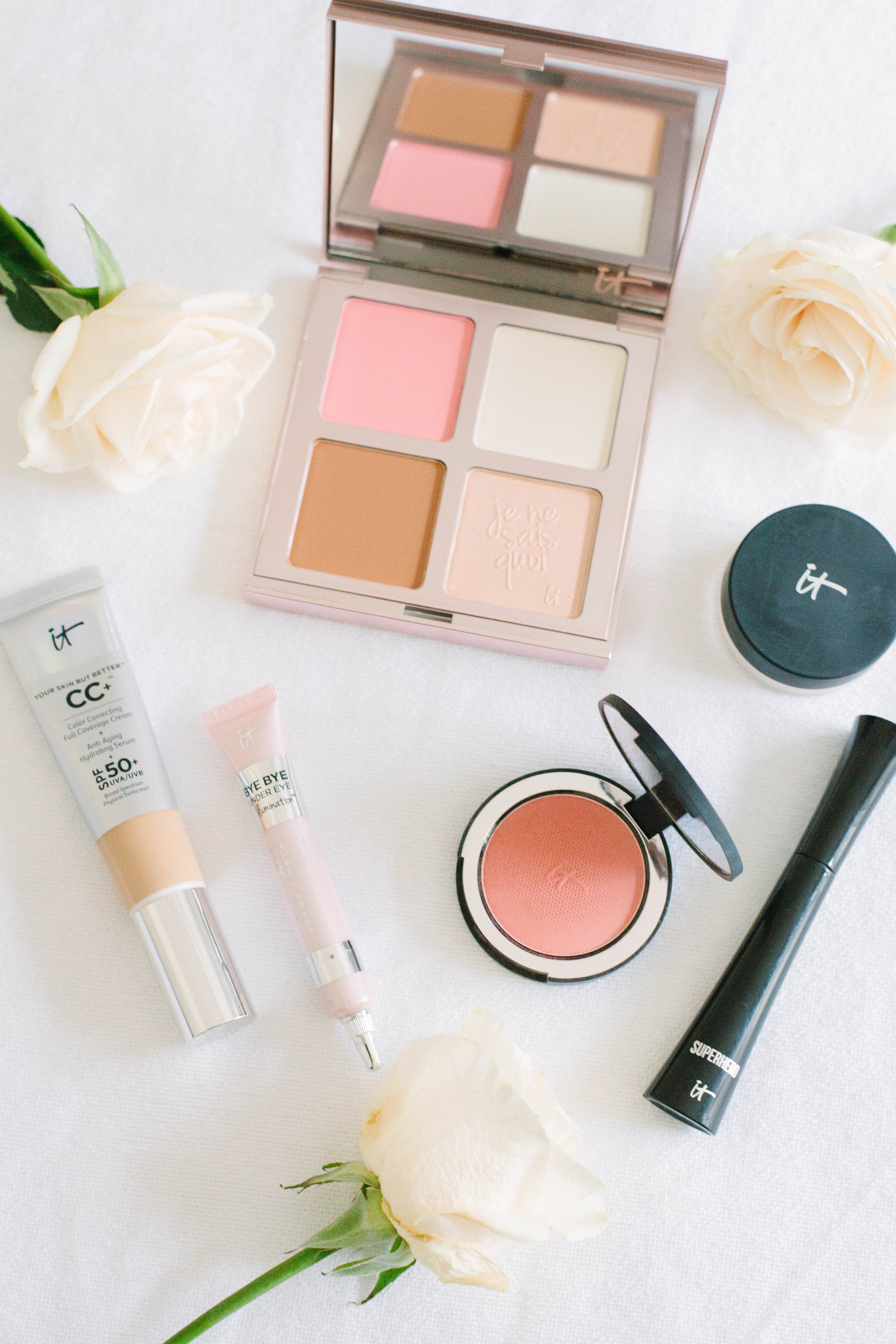 I feel like this post has been a long time coming because It Cosmetics has been one of my favorite brands that you hear me mentioning for a loooong time now. Today I'm teaming up with my friend Heather from My Life Well Loved to share a little about the best It Cosmetics products and how we use them! We've both shared a few different products, so I recommend heading over to Heather's page to see her faves and watch her video on how she uses them! Keep reading for my personal favorites AND a video on the way I apply them!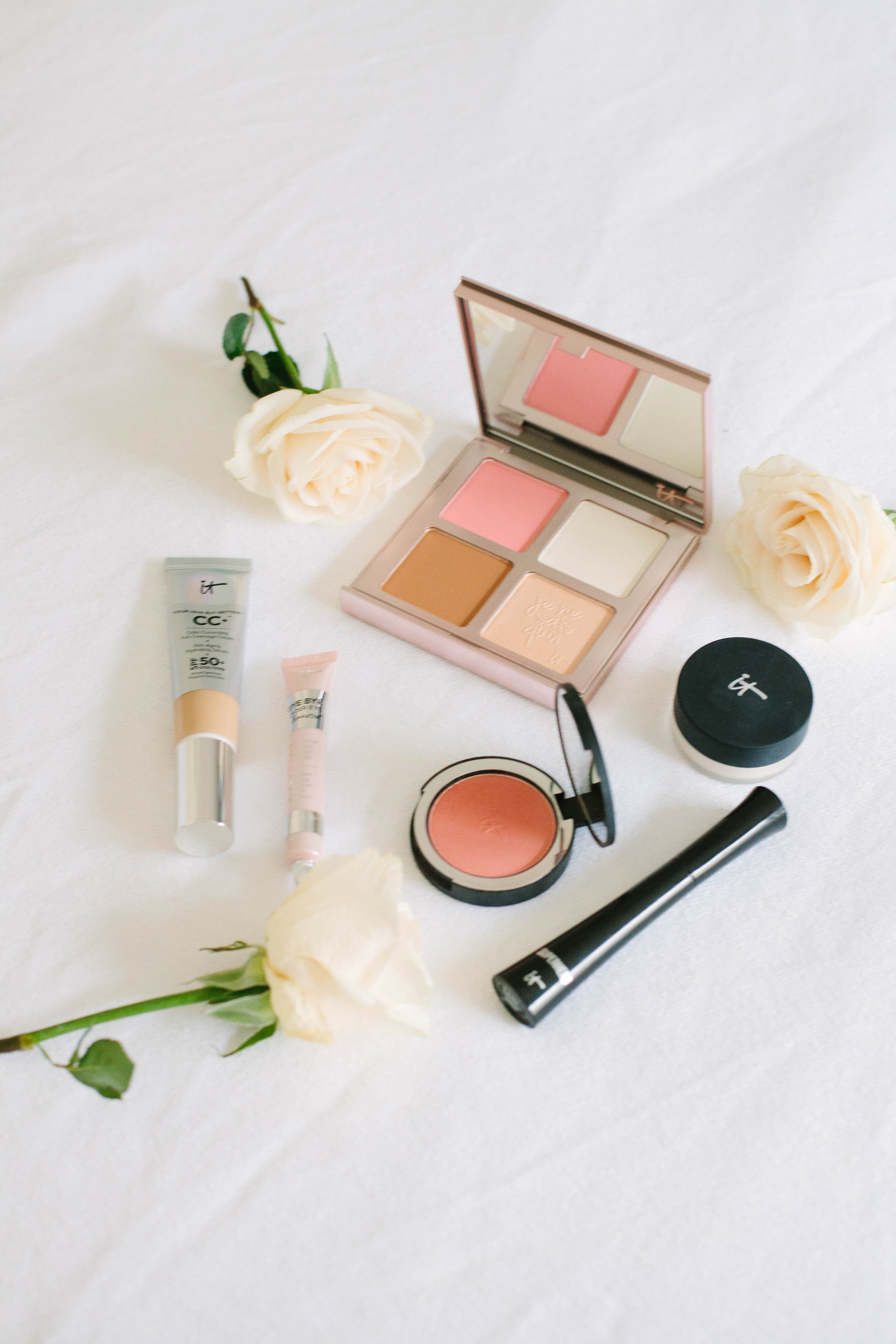 The Best It Cosmetics Products

Your Skin But Better CC+ Cream: This cream is actually what its name says…your skin, but better. It goes on completely weightless and flawless, gives excellent coverage without being cakey, and I feel really just enhances natural beauty. I use this often in the summer since it's lighter than my traditional foundation, and also has the bonus of the SPF! I'm typically the Light shade, and in the winter I mix Light and Fair to match my skin tone. I love to apply it with my beauty blender for a flawless finish.
Bye Bye Pores Undereye Concealer: MY HOLY GRAIL. MY RIDE OR DIE. Never leave meeeeeee. Seriously, this stuff is the BEST ever. It gives full coverage, doesn't cake, and has anti-aging benefits! A little goes a long way, and the tube will last you quite some time! I have the worst dark circles, and this is the only concealer than works for me. I swear by it!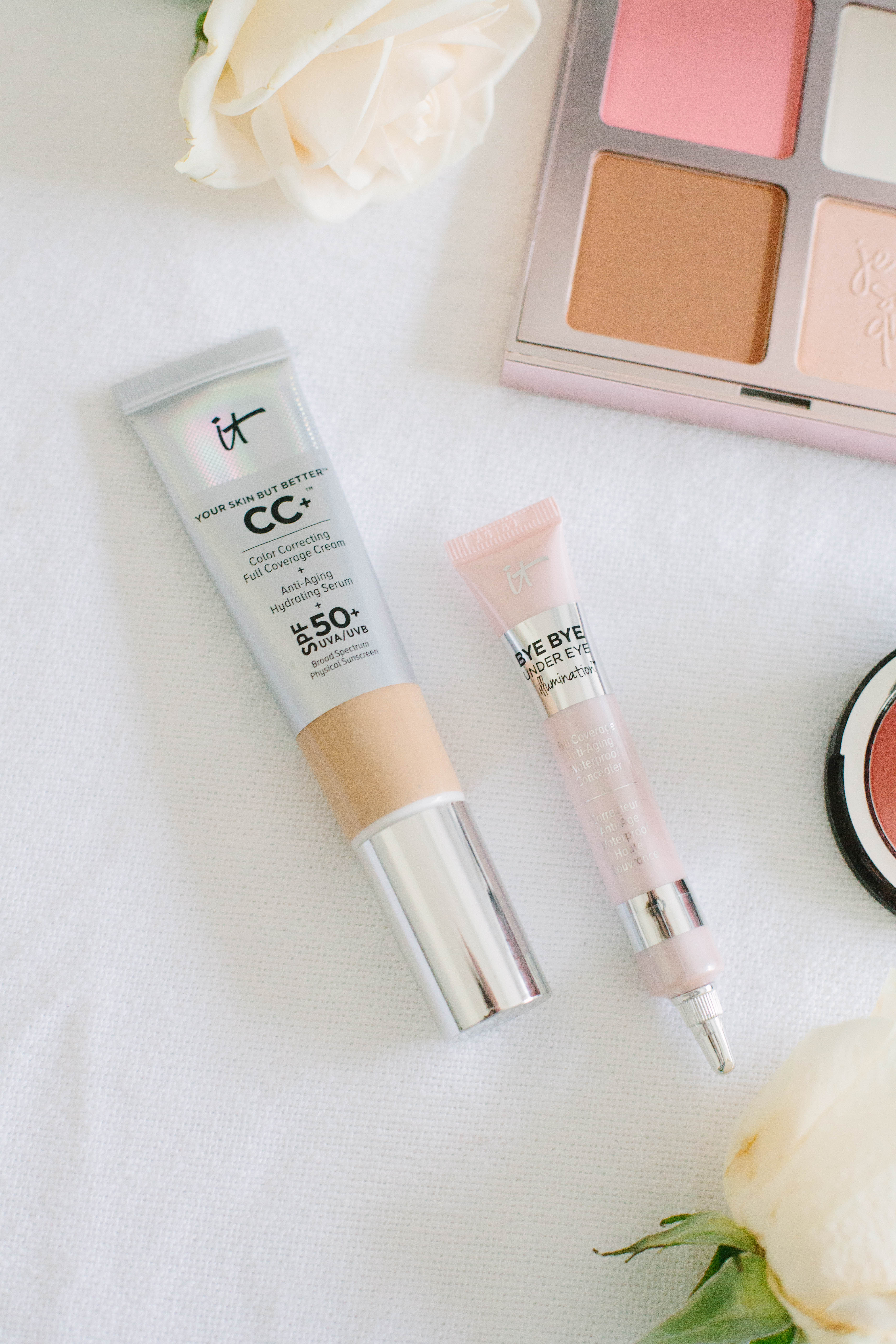 Bye Bye Pores Poreless Finish Airbrush Powder: I love this powder because it gives an airbrush finish and sets my makeup in place all day. I need a finishing powder so my skin stays matte and my foundation and concealer don't slide off my face!
Bye Bye Pores Blush: This blush is newer to my It Cosmetics collection, but I love the perfect pop of pink it adds to my cheeks! A little goes a long way, too, which I like because it means I get more for my money! This color here is Naturally Pretty, which is fitting!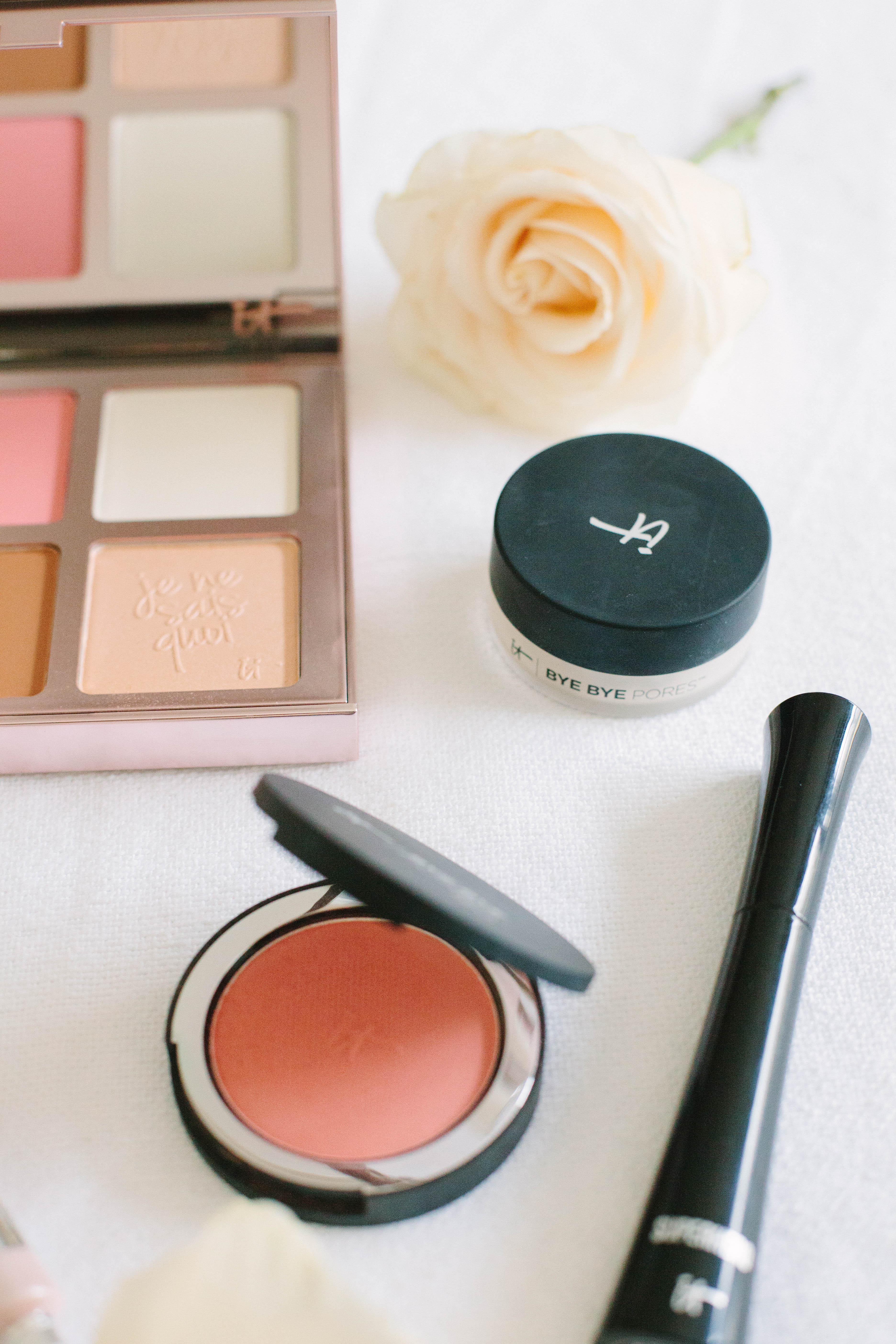 Superhero Mascara: You guys know I talk about this ALL the time, so it's no surprise this made the list! It Cosmetics Superhero mascara is hands down my favorite mascara of all time. I've yet to find anything that compares! My lashes are long with the perfect amount of volume every time I use it. It's a staple in my makeup bag!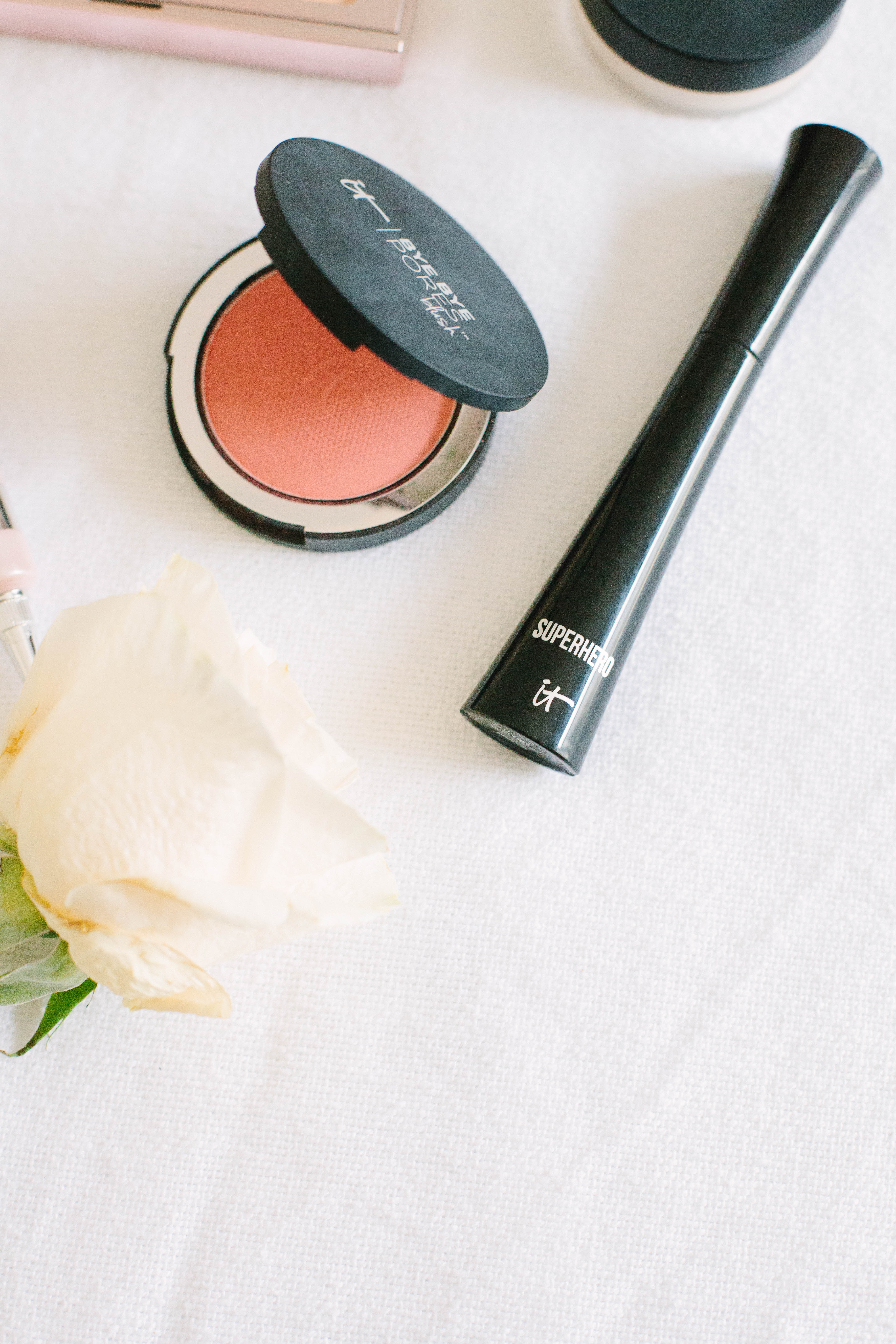 Heather's Pick >> Je Ne Sais Quoi Palette: I tried this palette for the first time during my video yesterday, and I think it's a great "all in one" product! You get a bronzer, blush, the Bye Bye Pores Pressed Powder, and a highlighter all in compact!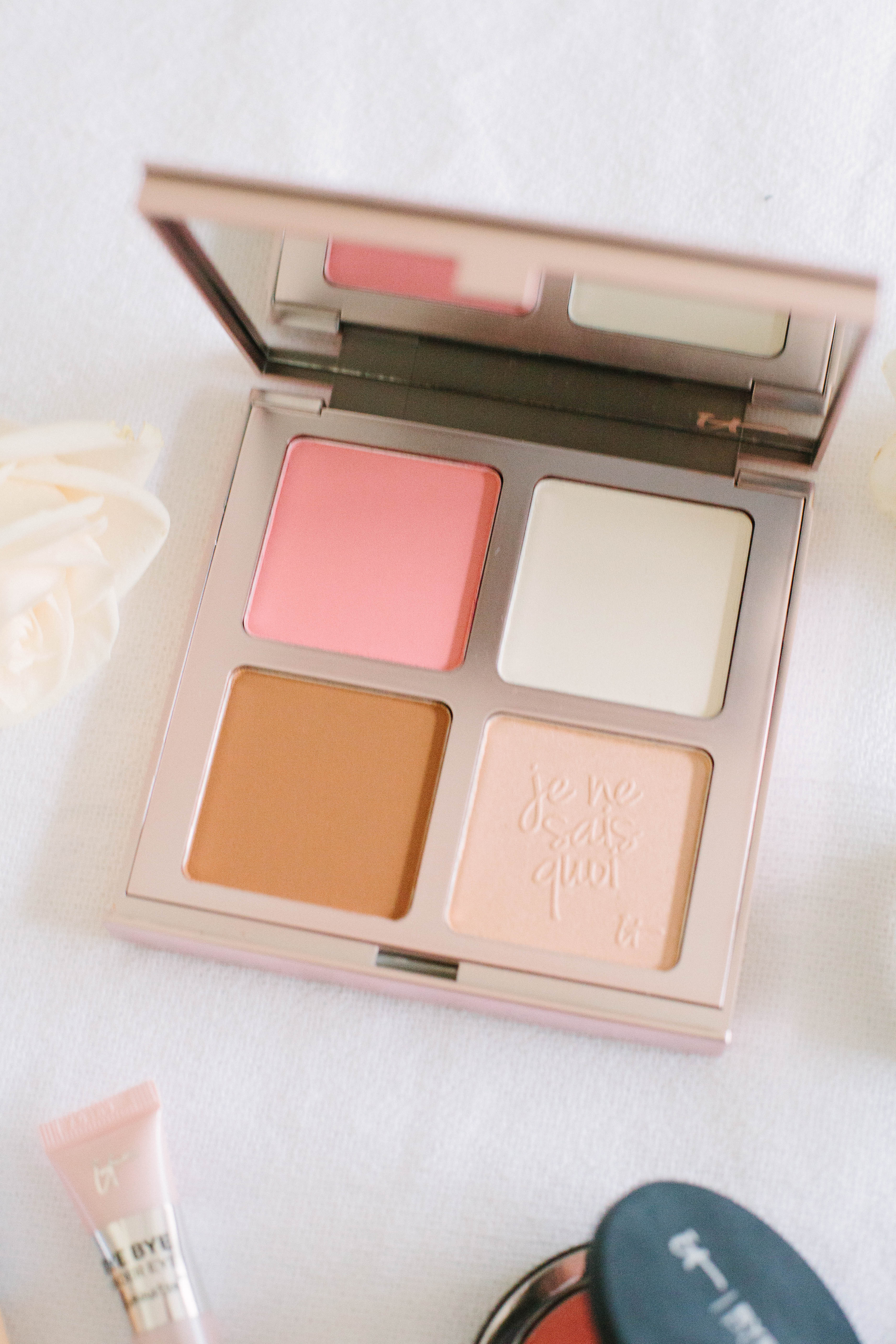 You can watch my Facebook Live showing you how I used all these products below!
Because Heather and I love It Cosmetics SO much, we've teamed up with them to give away our FAVORITE It Cosmetics products!! You'll get all SIX of these products if you win (an over $170 value!) All you have to do to enter is fill out the Rafflecopter below! (If you're on mobile, click "a Rafflecopter giveaway" to be brought to the entry page!) GOOD LUCK!