As I'm writing this, I'm currently in Dallas for the RewardStyle conference this weekend! Lynzy and I made a pit stop Magnolia Market because there was NO way we were coming to Texas without doing so! I've been a little MIA this week due to some exciting things in the works that I'll share later, but I wanted to share a little Instagram round-up of some of my favorite outfits lately. These items have been on repeat in my closet, and are currently packed in my suitcase to wear this weekend!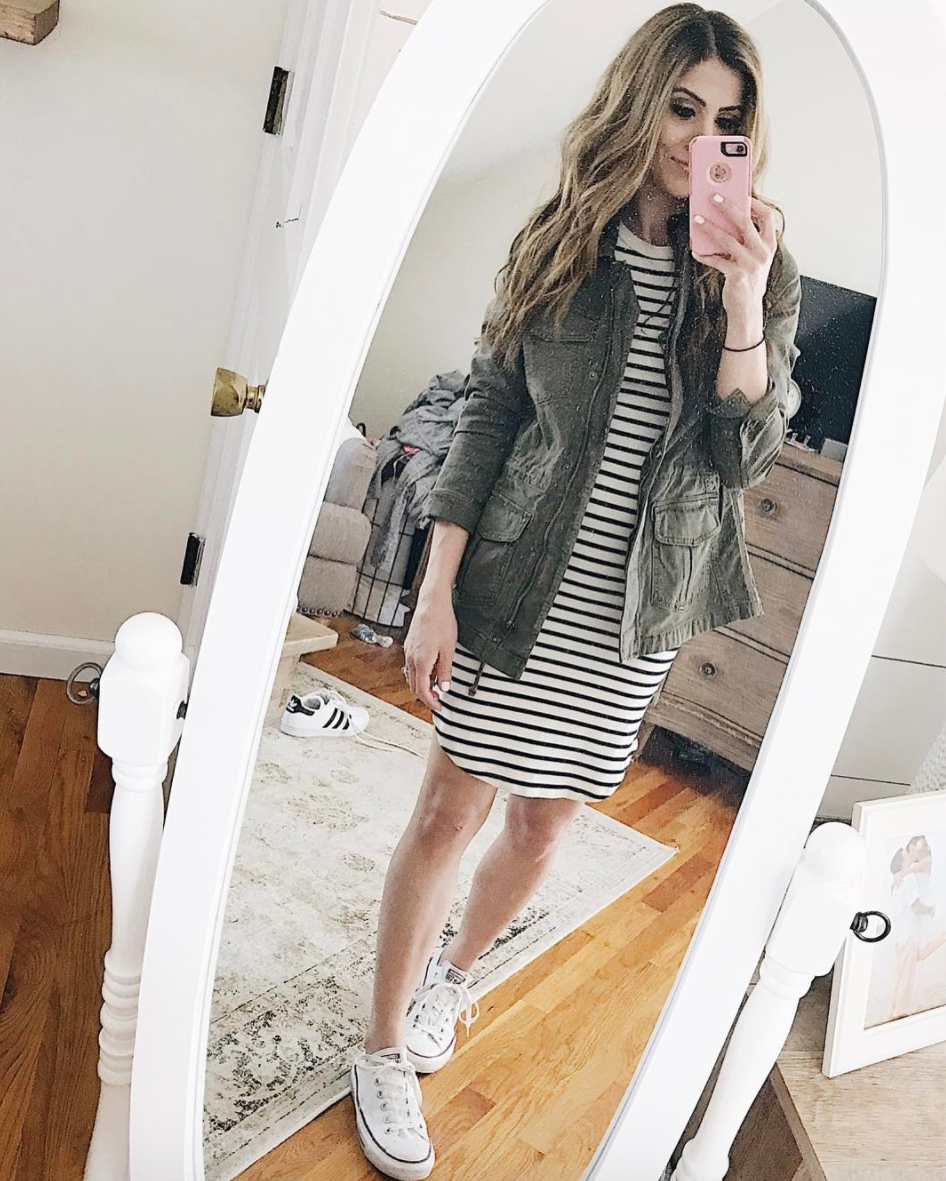 Striped Dress: A wardrobe classic, I promise you will live in this!
Cargo Jacket: A must-have for spring. I wear this ALL the time.
Converse: A mom staple, I own these in three different colors. They're my go-to pair of shoes!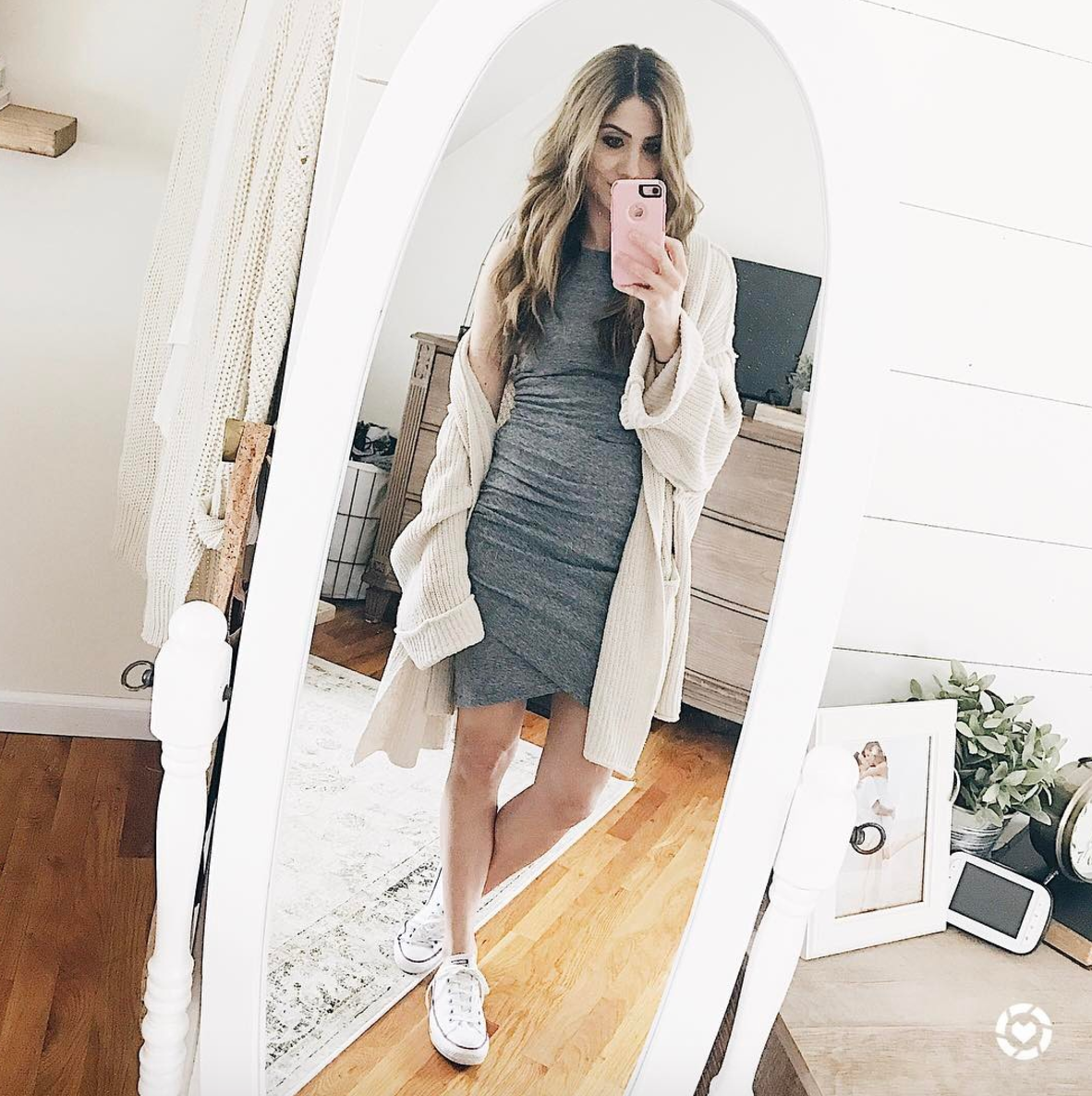 Ruched Dress: This has become a closet FAVORITE. It ruches right at the belly which is great for concealing anything you don't want there 😉 It's so comfortable, too!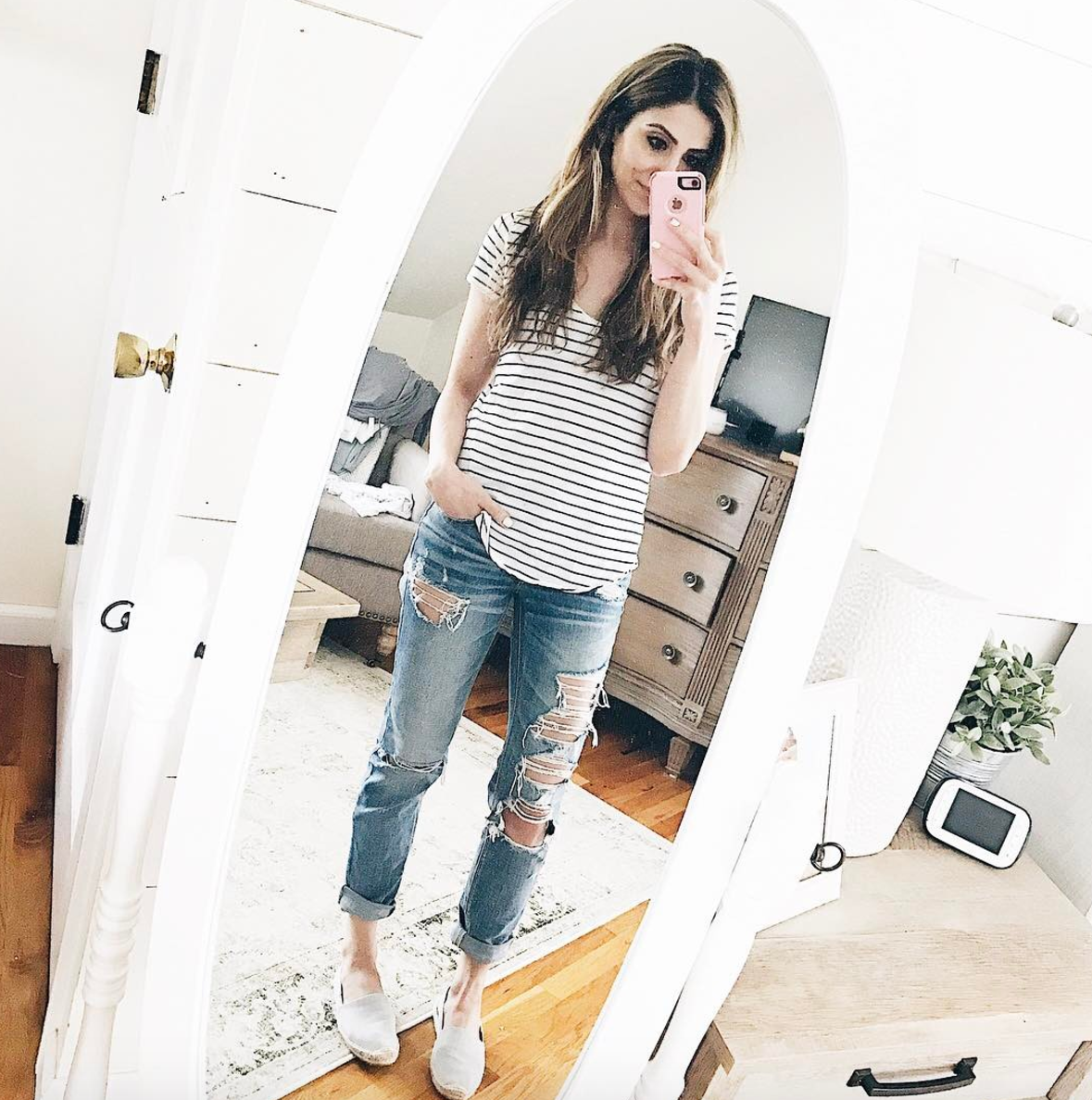 T-Shirt: I love a basic striped tee, and this price point is spot on.
Boyfriend Jeans: I have been LIVING in these, guys. They're so incredibly soft and comfortable that I actually went back and bought a second pair!
Soludos: When I'm not wearing sneakers, I live in these espadrille flats during the spring and summer. They're super lightweight and easy to slip on. I have this pair and just purchased this gray pair.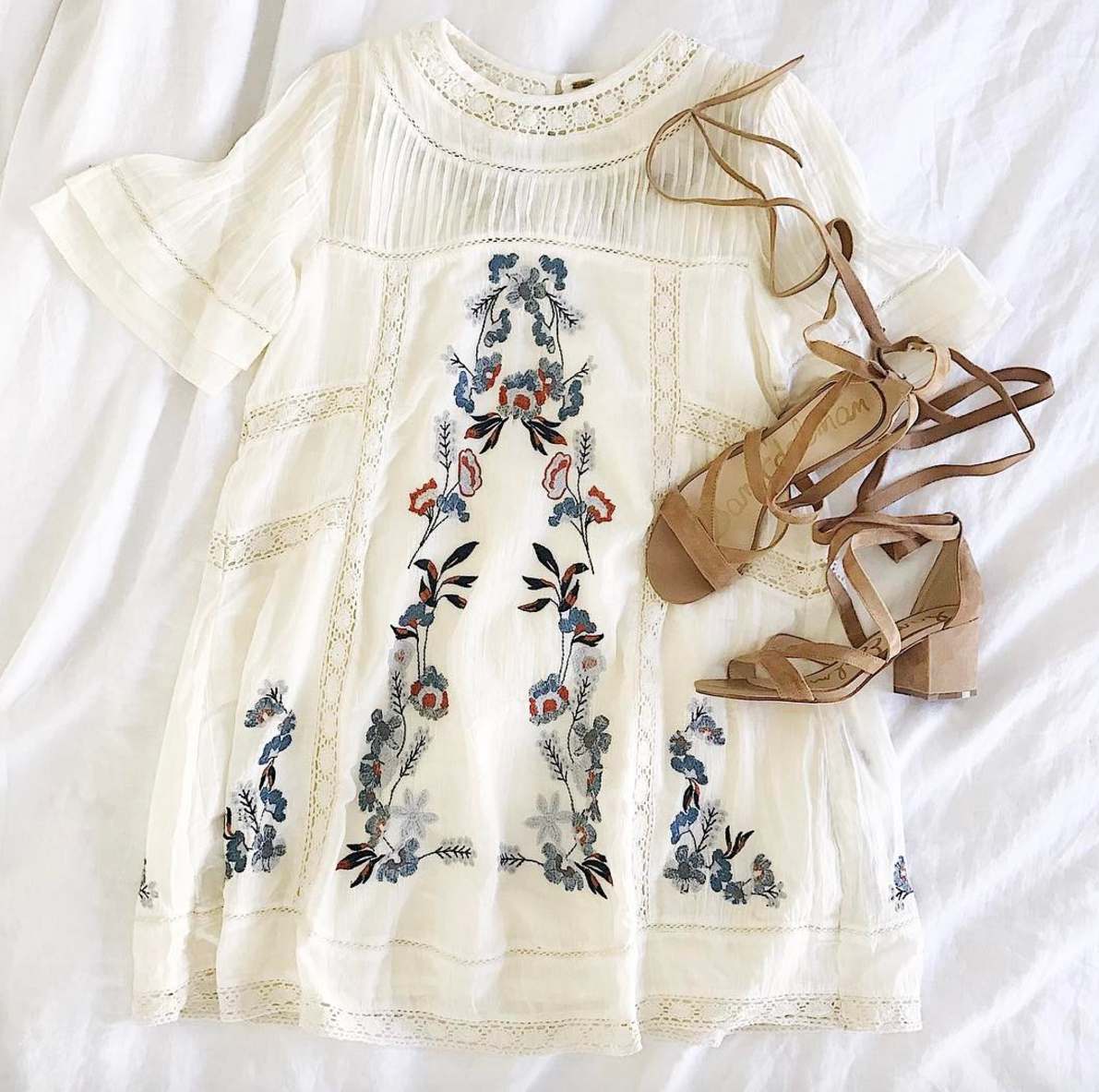 Embroidered Dress: This is a little out of my comfort zone, but I thought it was so pretty! It fits really well, isn't too short, and is very airy and comfortable. It's currently packed in my suitcase as a backup outfit.
Lace up heels: The newest addition to my shoe closet, these adorable heels are one of my favorite purchases this spring. They have a low heel, which is great for comfort, and the lace ties are a super soft material that don't kill your ankle. I love them! They're also on SALE for less than $80!!!!
You can follow along this weekend on my Instagram to see what we're up to!