Thank you to Barn Light Electric for sponsoring today's post!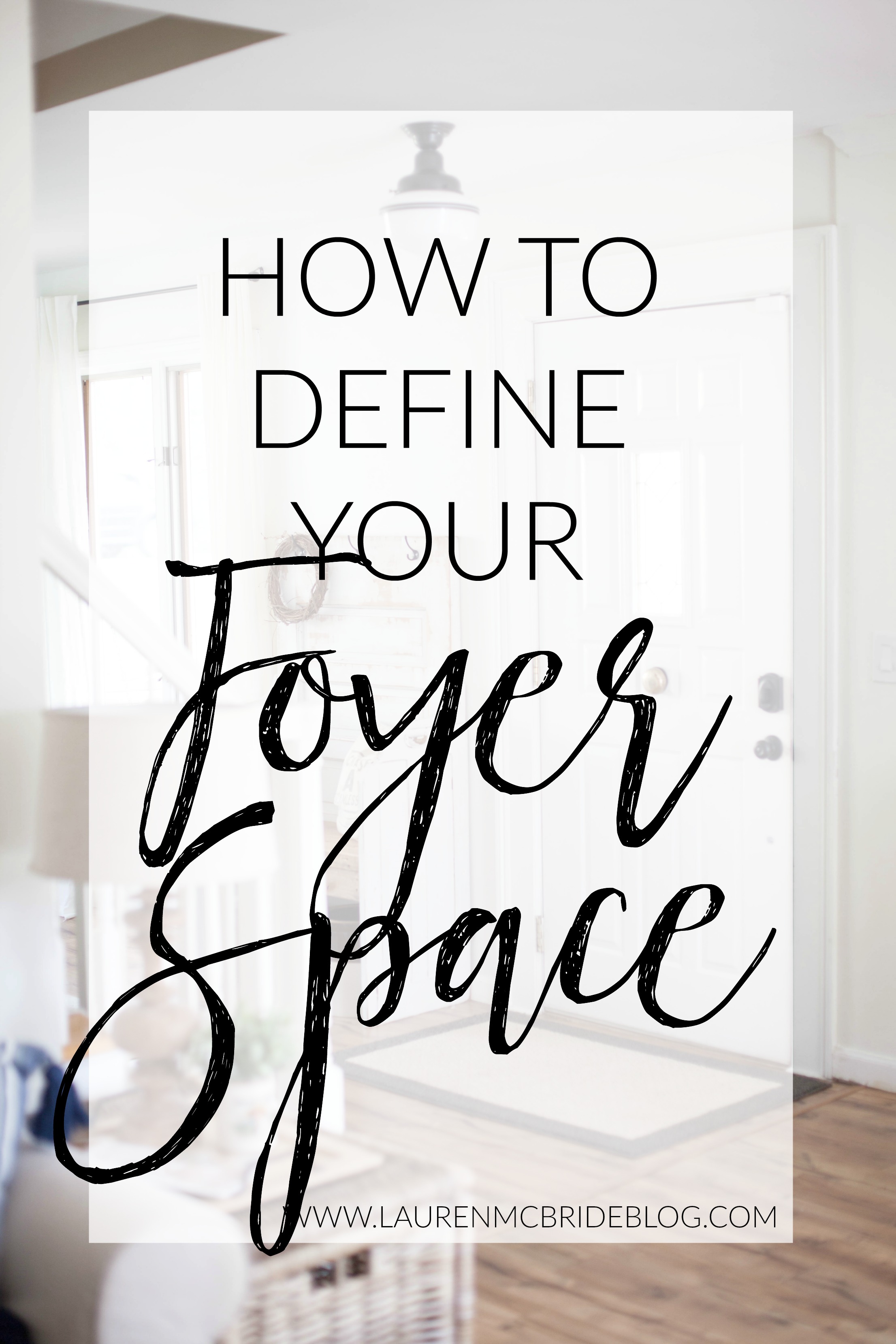 One of the features of our cape style home is its lack of a foyer. Or at least, a traditional foyer. The door opens up to the stairwell with the living room to the left and dining room to the right. There are no walls defining the space. Today I'm sharing How to Define Your Foyer Space after coming up with ways to help recreate an actual foyer in the small area we were given! Hopefully these tips will help you, whether your space is big or small.
How to Define Your Foyer Space
Add seating or a console table. A bench or a simple table with decor is a great way to welcome visitors to your home. In our case, I had a local artisan craft this beautiful rustic bench from an old door and barn wood, and I love how she added some simple coat hooks to make it unique! I like styling it for each season, and I think it really helps define the space a bit.
Add lighting. Our foyer had no lighting previously, and while that didn't seem to be an issue, I realized that it really prevented it from looking like an actual foyer. Since there are no walls actually defining the foyer space, I felt that adding a simple light would help make it appear as such. We recently added this Intermediate Schoolhouse Semi-Flush Mount Pendant light from Barn Light Electric, and I LOVE how it really changed the look of the space! I wanted something a little different, so I had it designed with these two stripes around the dome. I love how the black base plays off of the doorknobs and the black in our dining room chandelier. It makes the space cohesive with the dining room and living room, which is necessary since the area opens up to both rooms. Barn Light Electric always has beautiful lighting options, and I love the variety of farmhouse and industrial options they offer. We are installing a few other lights from them in other areas of our home, so stay tuned for that!
Paint the door. I haven't done this yet, but I have plans to (still deciding on the color). I think painting the door will again define the space and make it stand out as a foyer! I've seen some gorgeous charcoal gray doors that are swoon worthy. My recommendation would be to make sure the color matches your decor, and stick to a neutral color (unless you like a pop of color!) Worst case if you hate it, you just repaint it! 🙂
Add a rug. What's a foyer without a rug to wipe your feet on? I've been struggling to find the *perfect* one for our space (I'm picky), but this one will suffice for now. Since our rooms are very open, I need one that will flow with the rugs in the dining room, living room, and the stair runner. Right now I'm keeping it simple, but I'm looking for something a little better.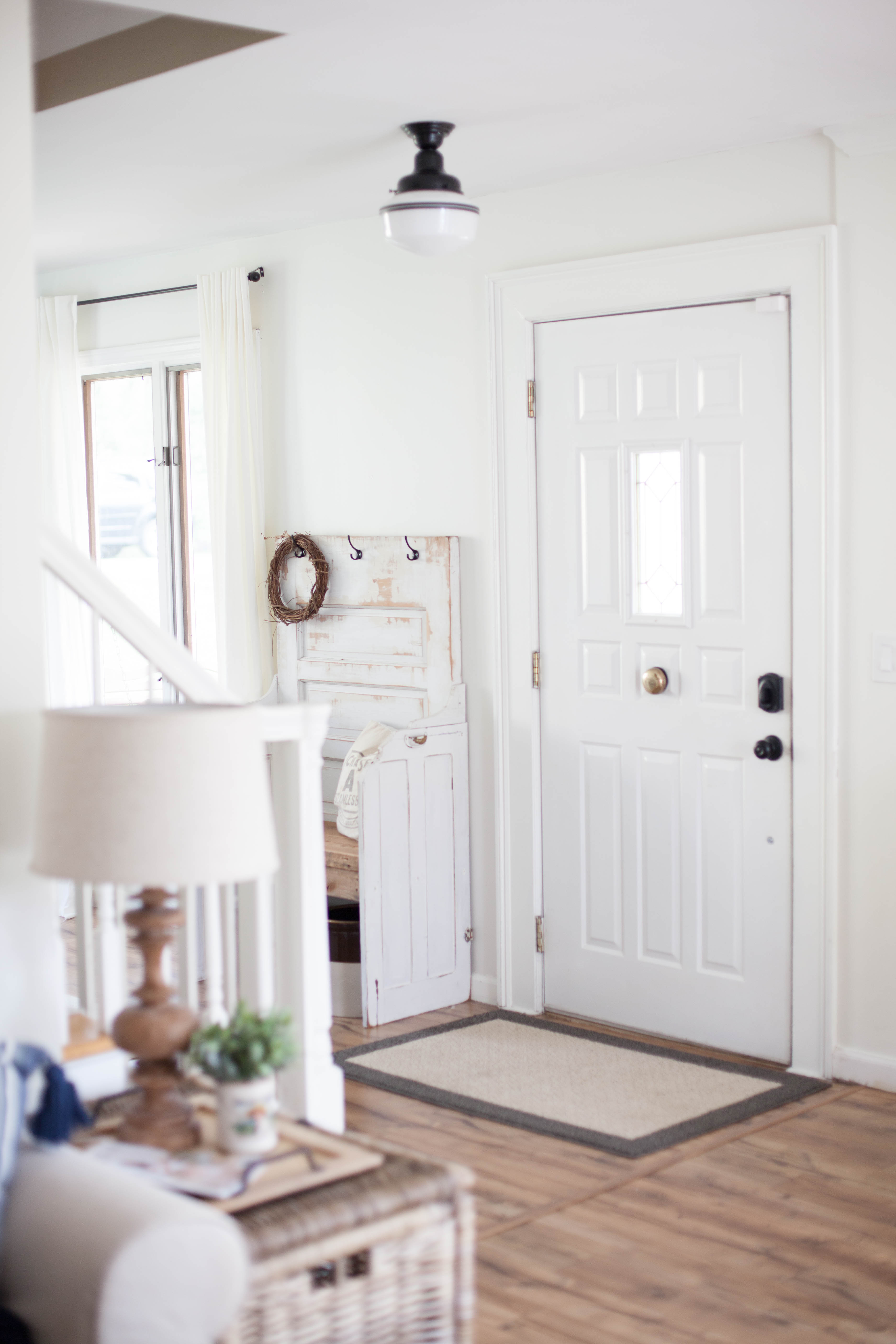 I really love the outcome of our little foyer, and I'm thrilled with how the addition of this schoolhouse light from Barn Light Electric really changed the look of the space. We have more lighting updates in the works that I'll be sharing with you over the course of the next two months, so stay tuned!