If you followed along on social media, you know I was at the Rewardstyle Conference this past weekend with Lynzy! While we were there for business, we also used it as an opportunity to get away for the weekend. I had never been to Texas before, unless you count an airport layover, so I was excited to meet up with some blog friends in real life and eat some good Texas grub! I kept my outfits really simple and casual for this conference because I wanted to be comfortable. Here are some of my faves from the weekend!
RewardStyle Conference Outfit Roundup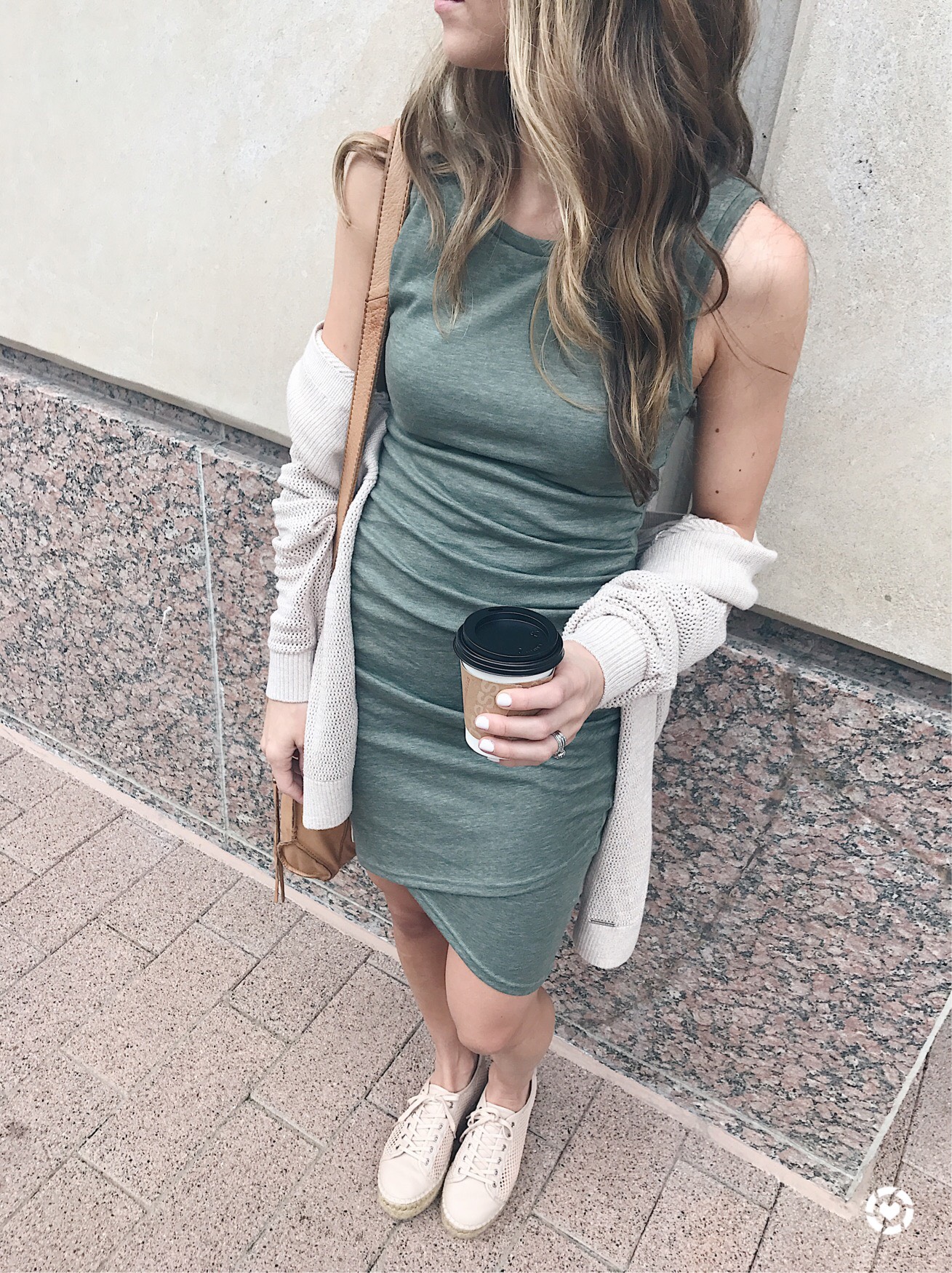 Dress: Nordstrom // Cardigan: Abercrombie// Sneakers: Marc Jacobs


This was my first day outfit. It was hot as hell, and this dress kept me cool. It's my favorite dress in the entire universe, if you couldn't tell, and for only $56 it's TOTALLY worth buying. If you haven't purchased it already, I highly recommend. And if you already have, get it in another color! These sneakers are so adorable and also on sale for under $100!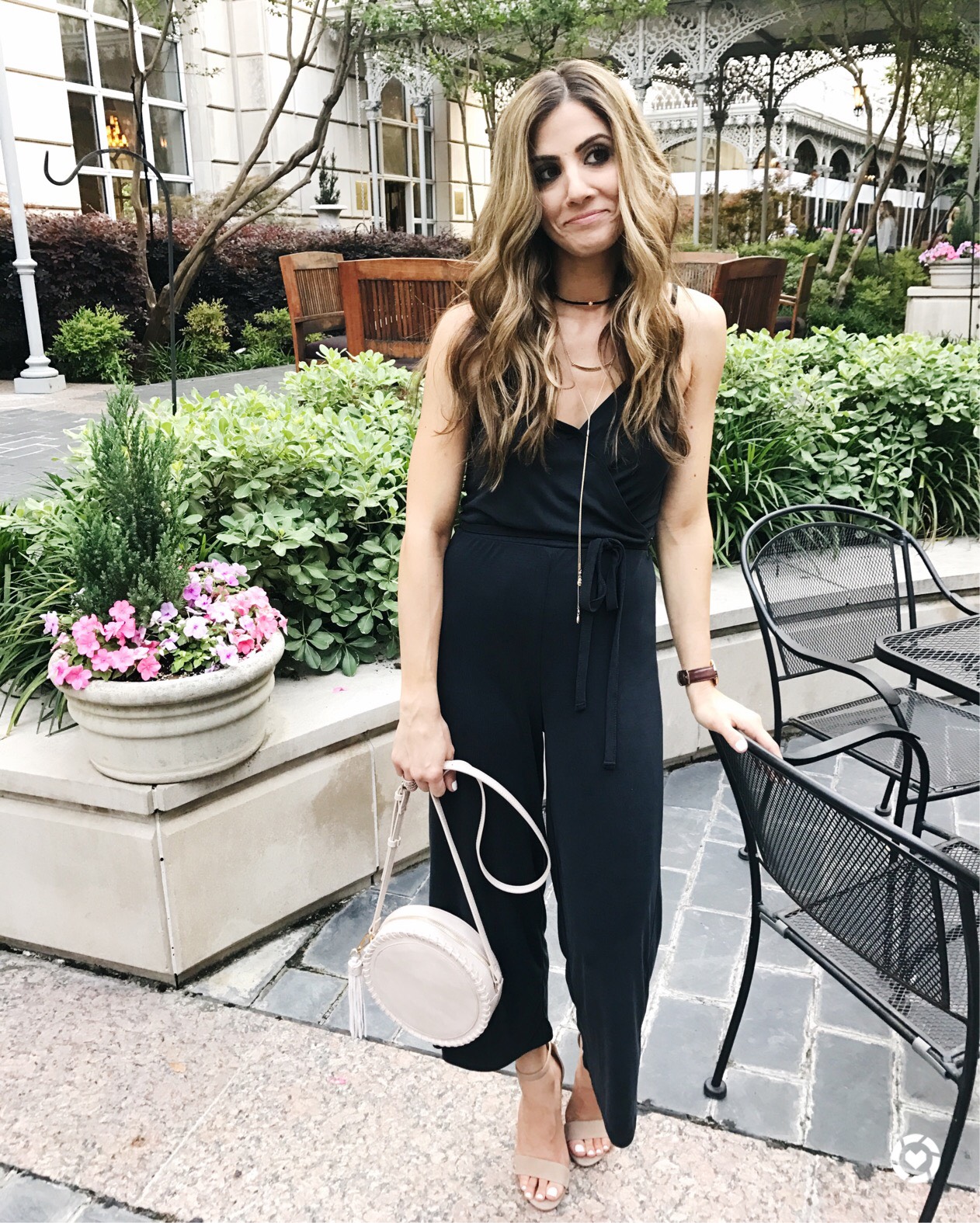 Jumpsuits: Nordstrom // Shoes: Sam Edelman // Necklace: Nordstrom // Purse: Sole Society


This was my cocktail party outfit the second night. I really liked this TopShop jumpsuit, and I kept it simply with this adorable (and cheap!) layered necklace and my new favorite pair of "fancy" heels.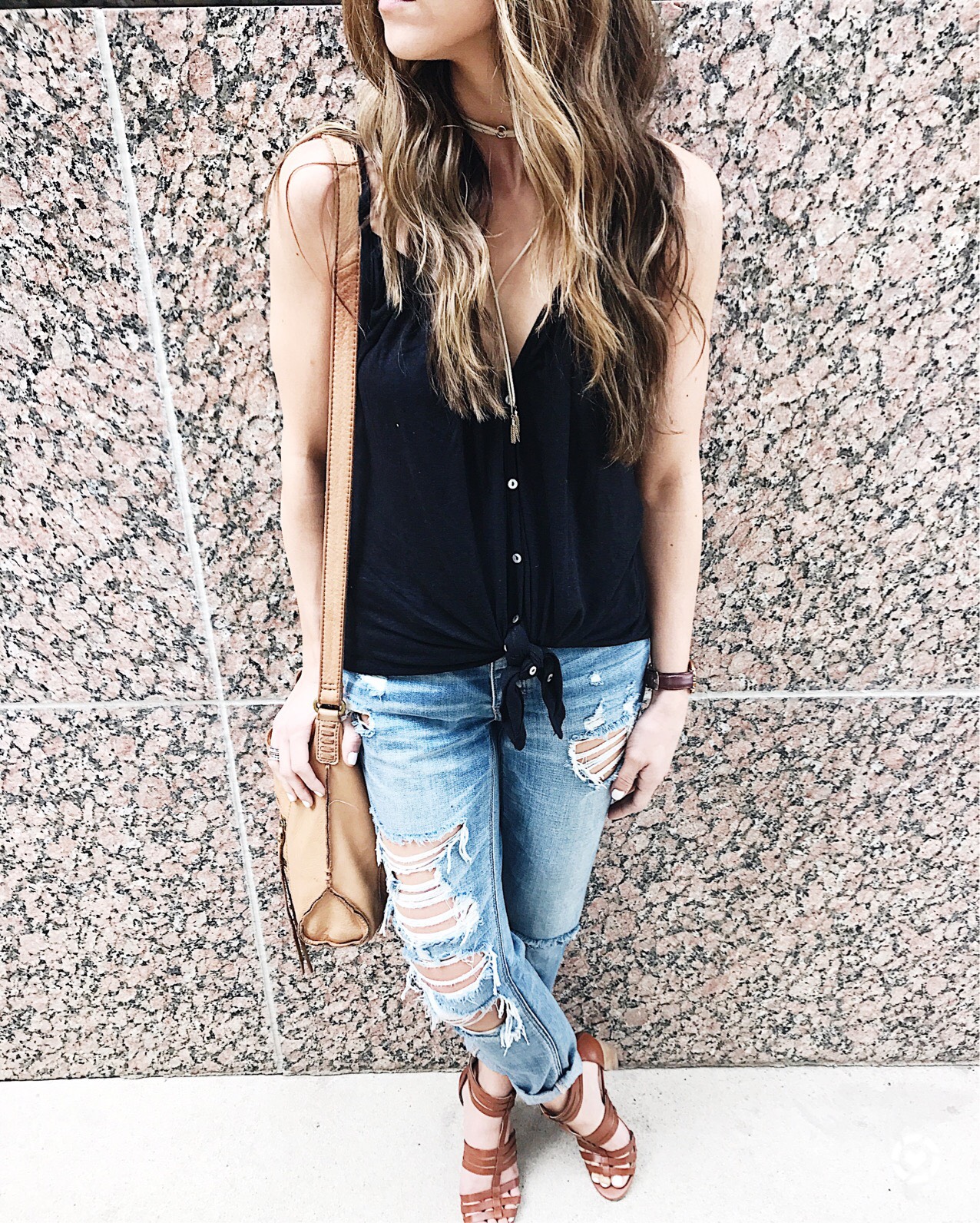 Sweater: Nordstrom // Tank: Nordstrom // Jeans: American Eagle // Necklace: Target // Shoes: Sole Society


This was my second day outfit, and my favorite by far. A cold front came through Texas (of course it did while we're there), so I was really glad I packed my favorite pair of jeans. This tank top is currently on sale for $20, and I wore this Free People off shoulder sweater over it when we went outside.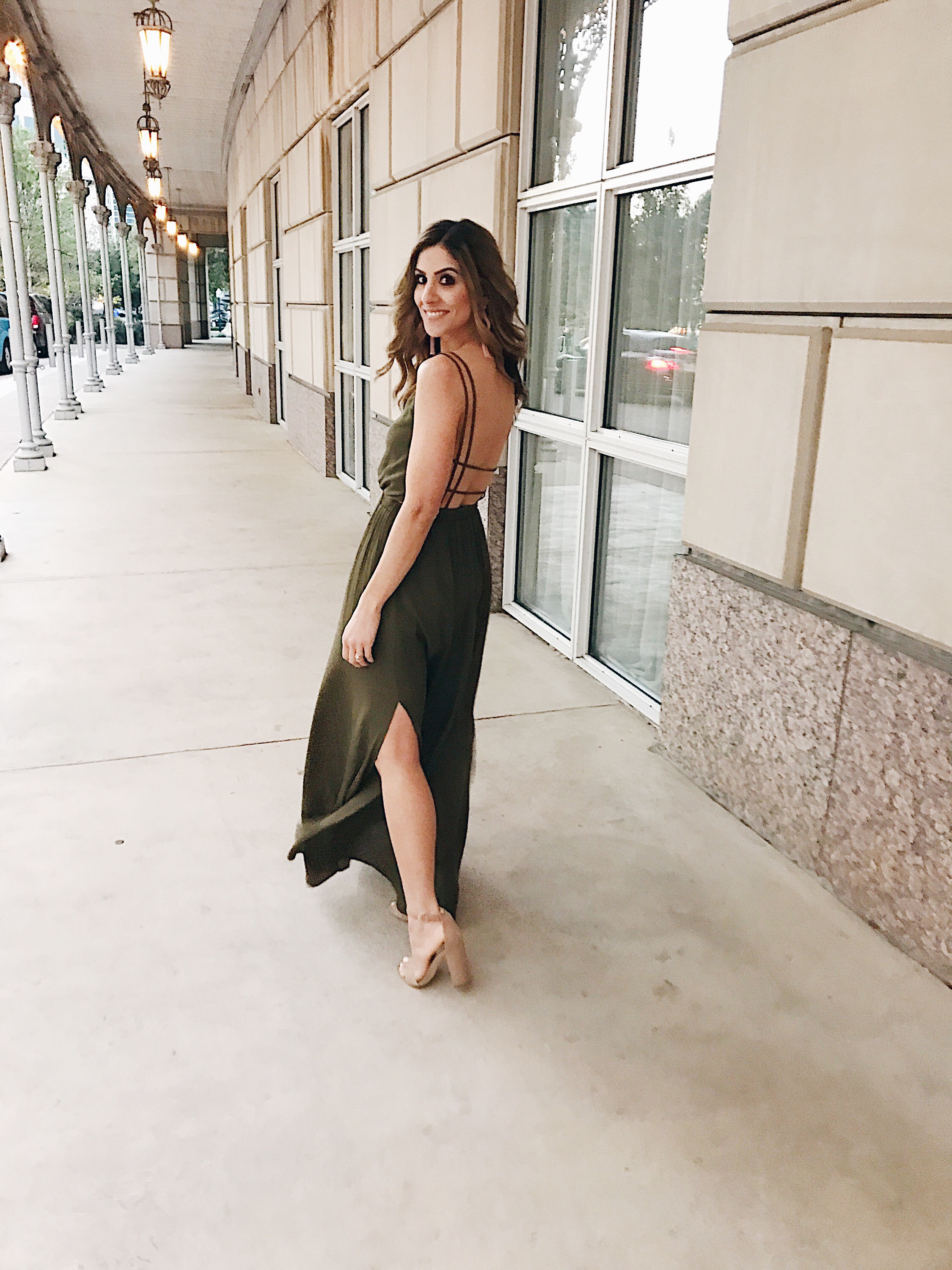 Dress: Lulu*s // Heels: Sam Edelman // Earrings: Anthropologie // Bag: Rebecca Minkoff
I also kept it simple for the "black tie optional" party the last night, although I wish I was wearing a freakin' winter coat it was so cold! I liked how flowy this one was, and I adored the open back. I felt it was a good middle ground for the "optional" option. 😉

I really enjoyed connecting with some close blogger friends this past weekend, and I cannot wait to return to Texas with our family! We are looking into a possible trip to Austin and San Antonio in the near future…I hope to stuff my face with BBQ the entire time!