Thank you to Lord & Taylor for sponsoring today's post!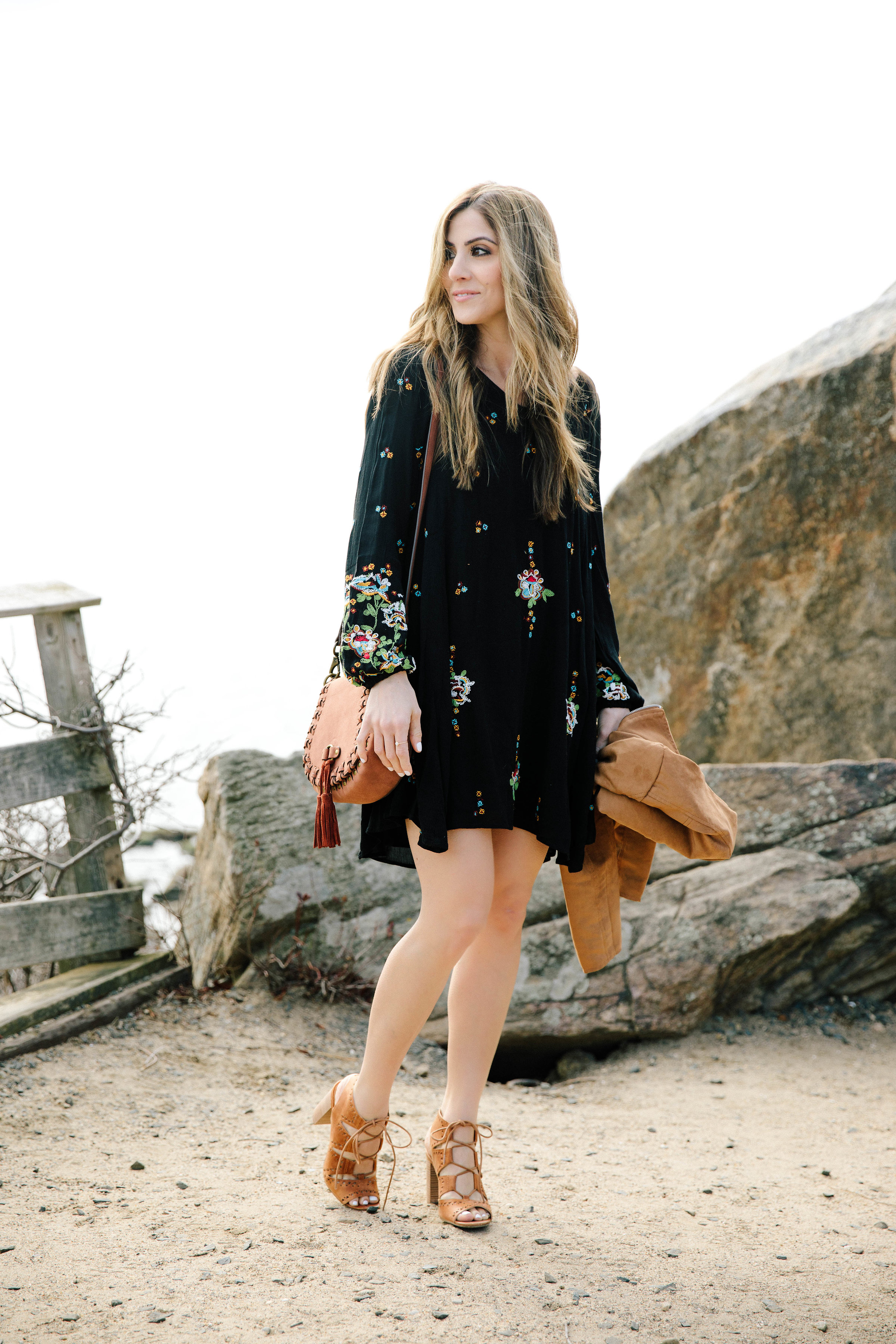 I found this gorgeous Boho Embroidered Dress at Lord & Taylor, and I just knew it was perfect for spring! We've had a few warm days this past week, and I have the itch to go through my closet and put away all the winter stuff! Embroidered dresses are on trend for this spring, and I love that they have a little bohemian flair. Styling a Boho Embroidered Dress can be daunting for some, but I've got some tips today to show you just how easy it is!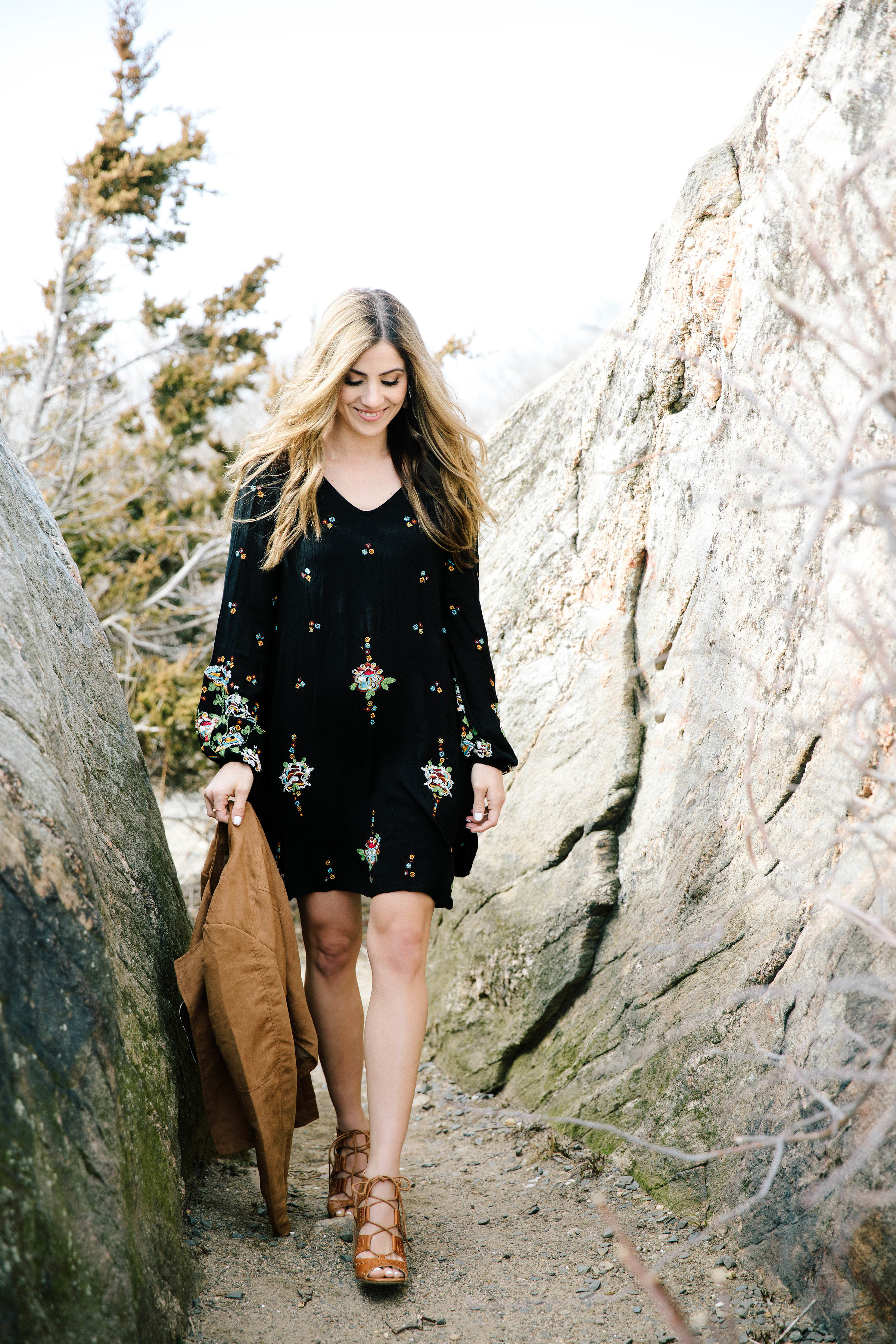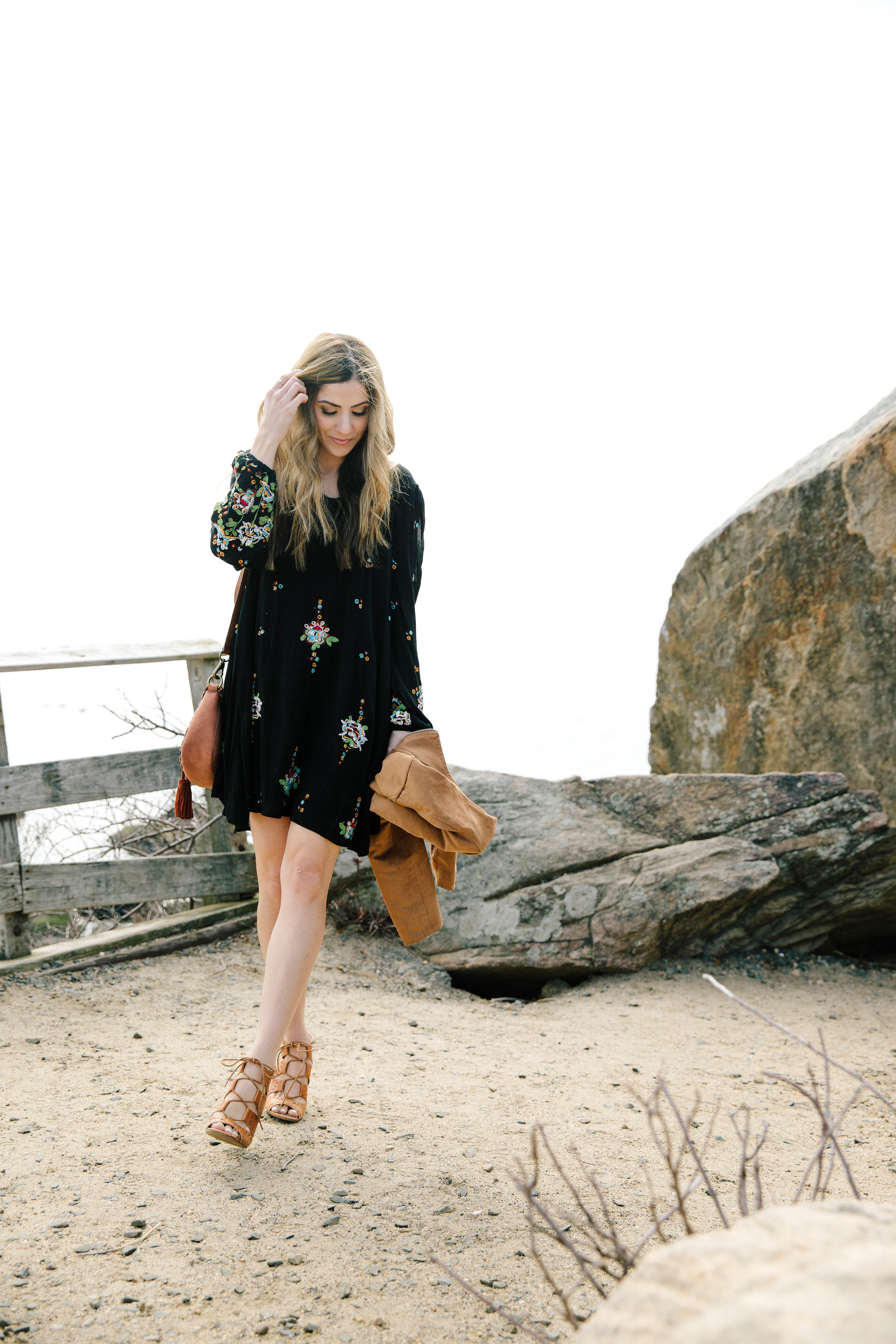 Styling a Boho Embroidered Dress
Keep accessories minimal. The dress speaks for itself, so no need to go crazy with accessories! I have some simple earrings on here. A dainty necklace would work as well, but I personally wound avoid any statement jewelry.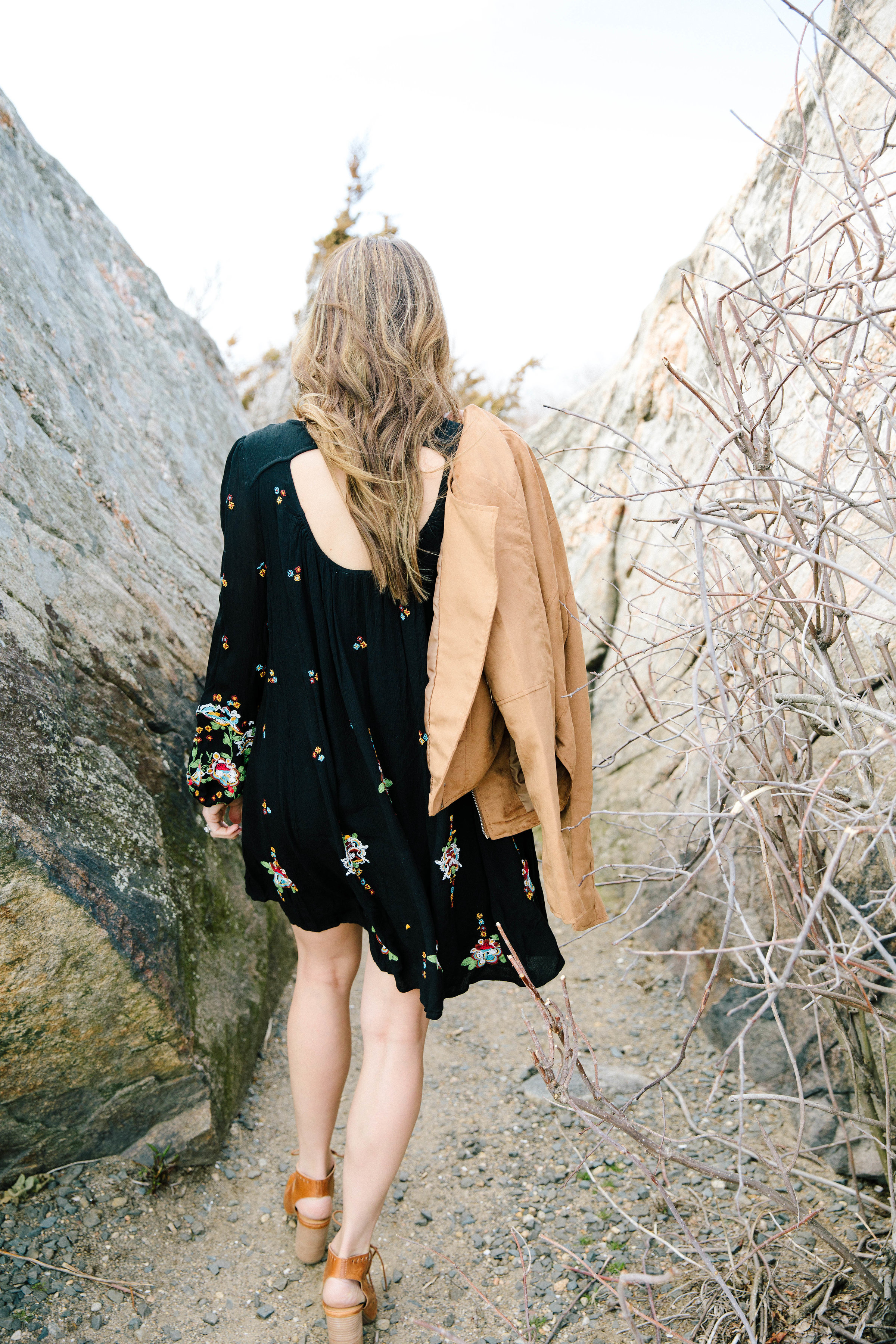 Same goes for shoes! Keep your shoes a neutral color. I love these lace-up heels by Lucky Brand. The cognac color makes the lace-up style compliment the dress instead of overpowering it. The stacked heel also makes them really comfortable 😉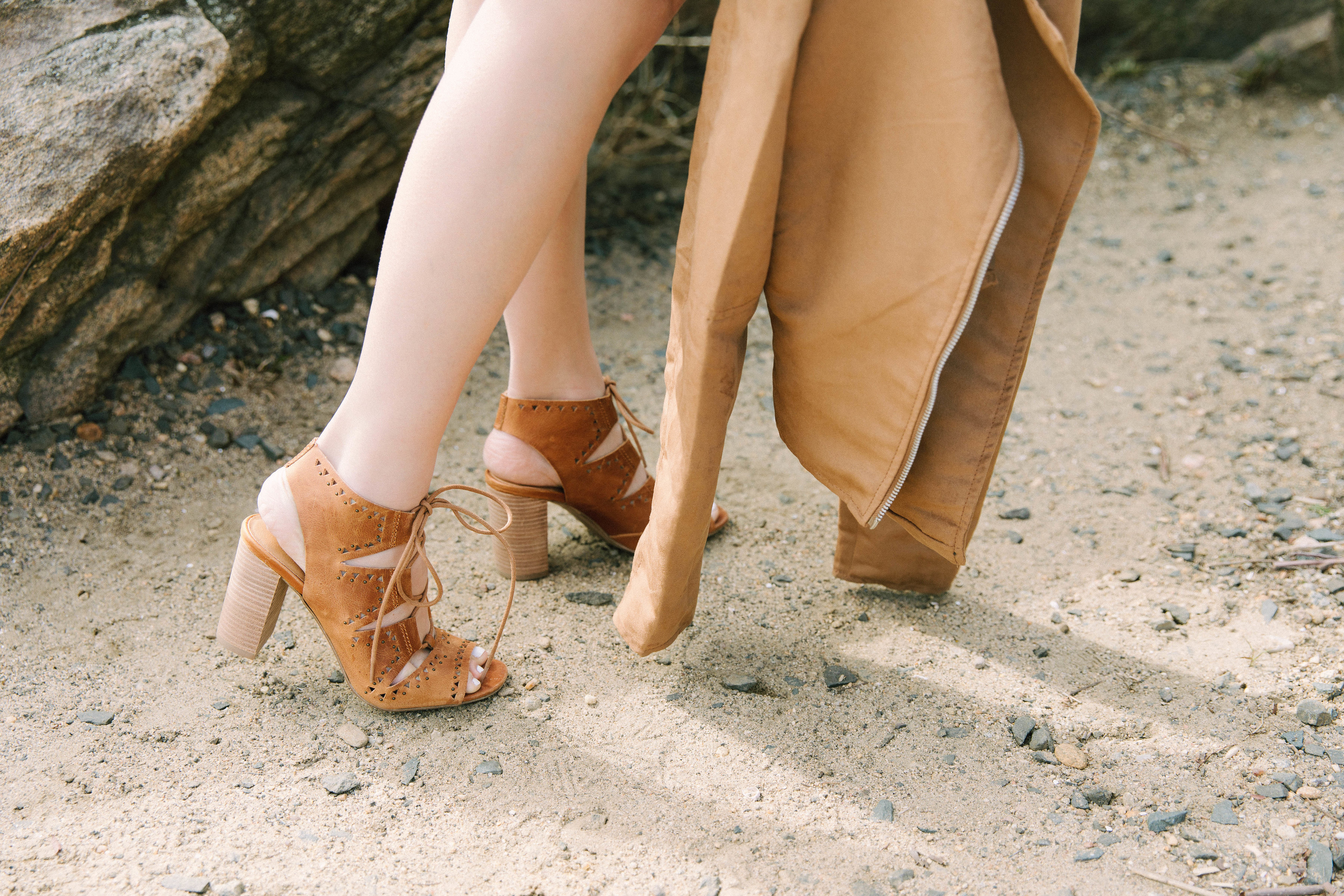 Keep the rest of your outfit styled accordingly. Since embroidered dresses have a bohemian flair, keep your handbag and shoes similar. For instance, a structured handbag or pointed toe pumps would not accentuate this outfit and would look very off. The long lines and tassels of this bag and the lace-up and perforated details of these stacked heels enhance the look instead of hinder it.
Lord & Taylor is currently having their Friends and Family sale, which is one of my favorites! From 4/4/17-4/17/17, you can get 30% OFF regular, sale, and clearance items! I like to use this sale to purchase some items I've had my eye on, and also take advantage of the crazy markdowns on clearance!
This VERO MODA jacket I'm wearing was already on clearance. I've had my eye out for an asymmetrical jacket, and the sale marked this one down to only $40! This saddle bag was marked down to the same, at $40! I love that it's a little bohemian to match the floral embroidery of this Free People dress. I've had my eyes on the Free People Oxford Embroidered Mini dress for quite some time, but the price point made me hold off on purchasing! The 30% off brings it under $100 which is much more intriguing. I love the bright colors of the embroidery, which is on trend for this season. I've also been wanting a pair of these lace up heels, and this Lucky Brand pair is only $50 with the sale!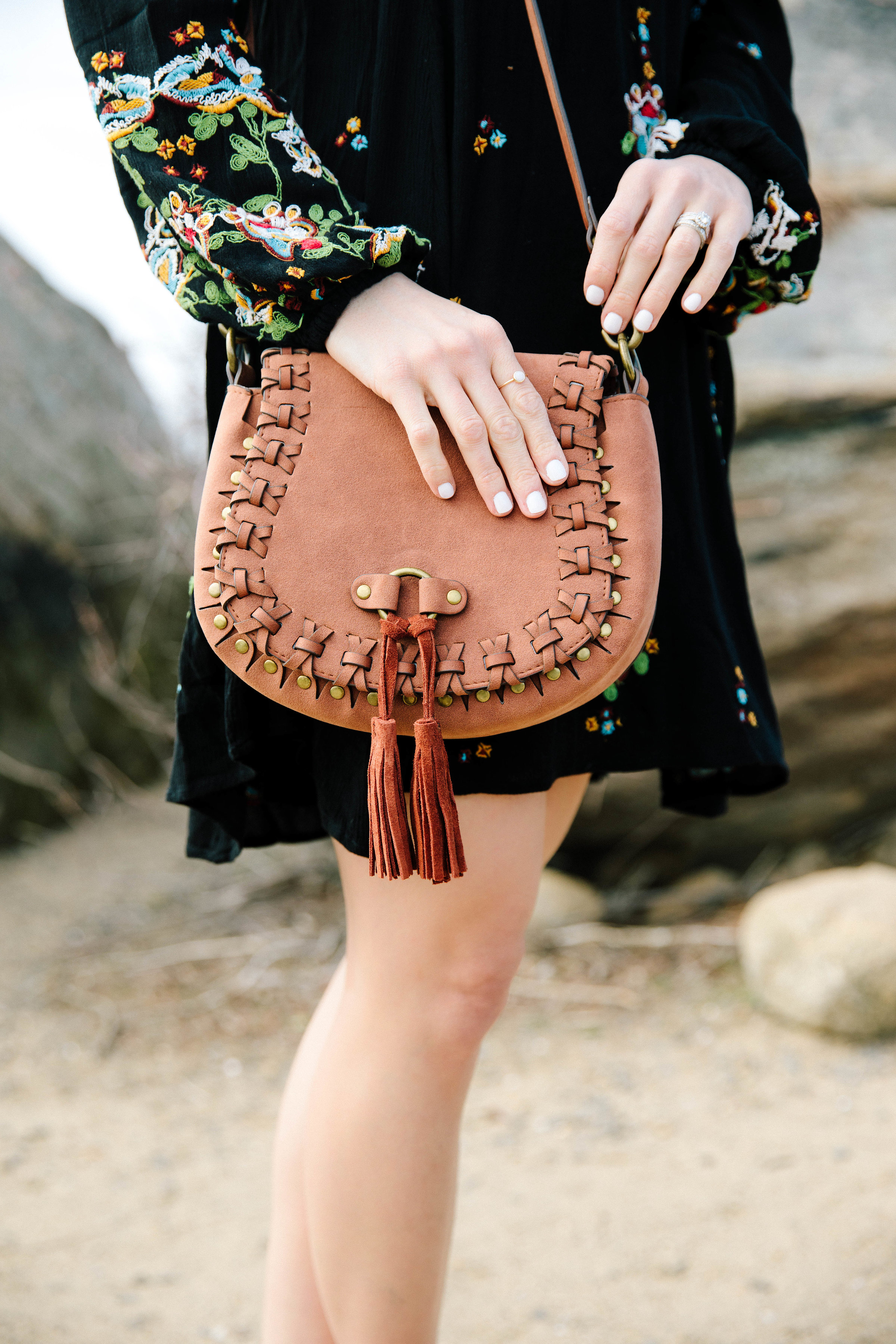 There are tons of other great deals, so take advantage before the sale is over! Happy shopping!