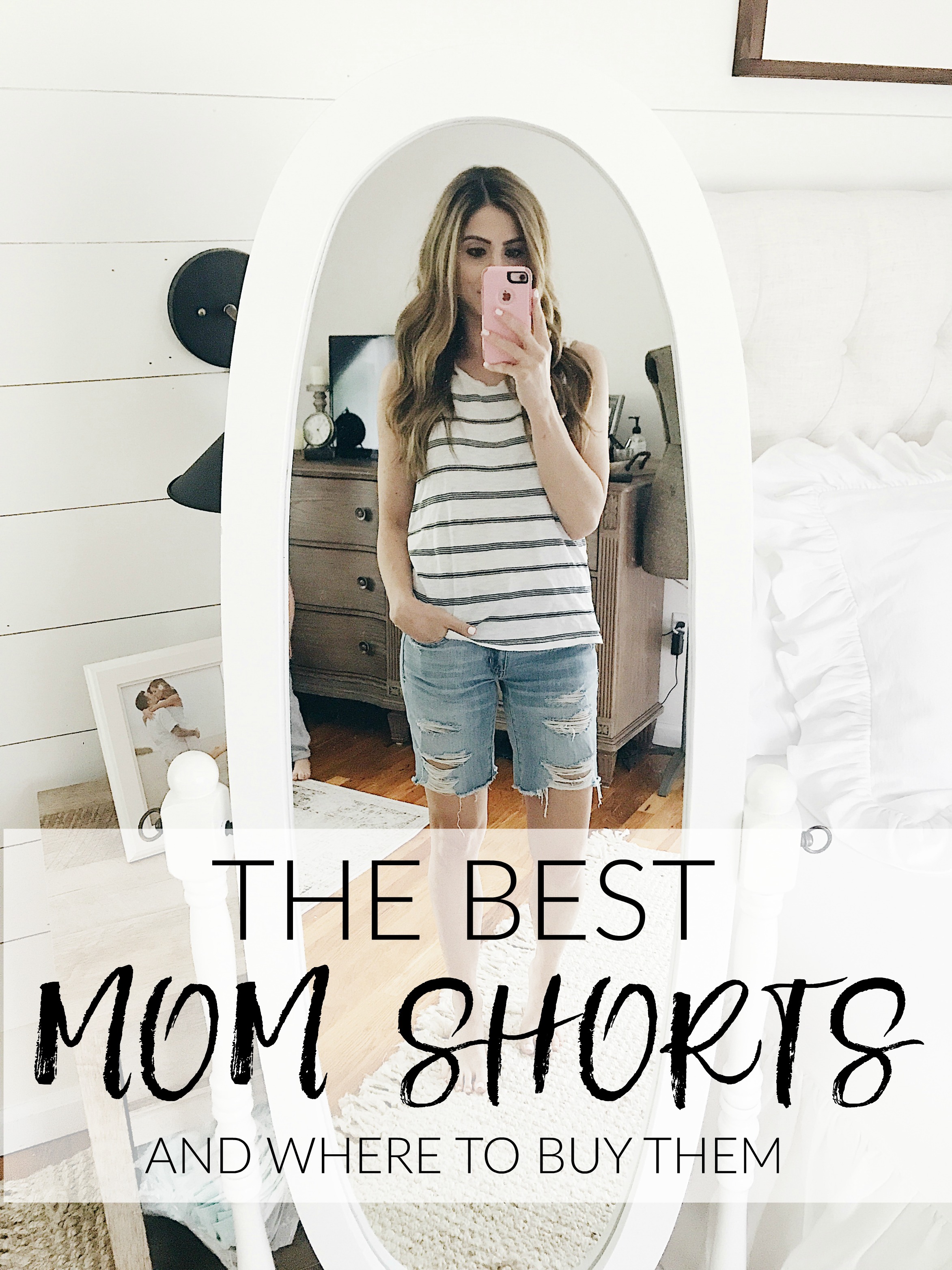 I've been promising you guys this post, and since ALL (yes, ALL!) of these shorts are on sale RIGHT NOW, I figured what better time to share them with you?! I've hunted down the Best Mom Shorts, all under $40, and I'm sharing where to buy them and some for purchasing!
Best Mom Shorts
White Midi Shorts / Rise: Mid-Low / Inseam: 4″ / Fit: Runs small.
I'm always looking for a good pair of white shorts in the summer, and I love that these are longer than my other pair. The fabric is really soft, and the distressing is in all the right places without being overkill. Sizing tip, size up for a looser fit. My normal size ran a little tight, and I like a looser fit.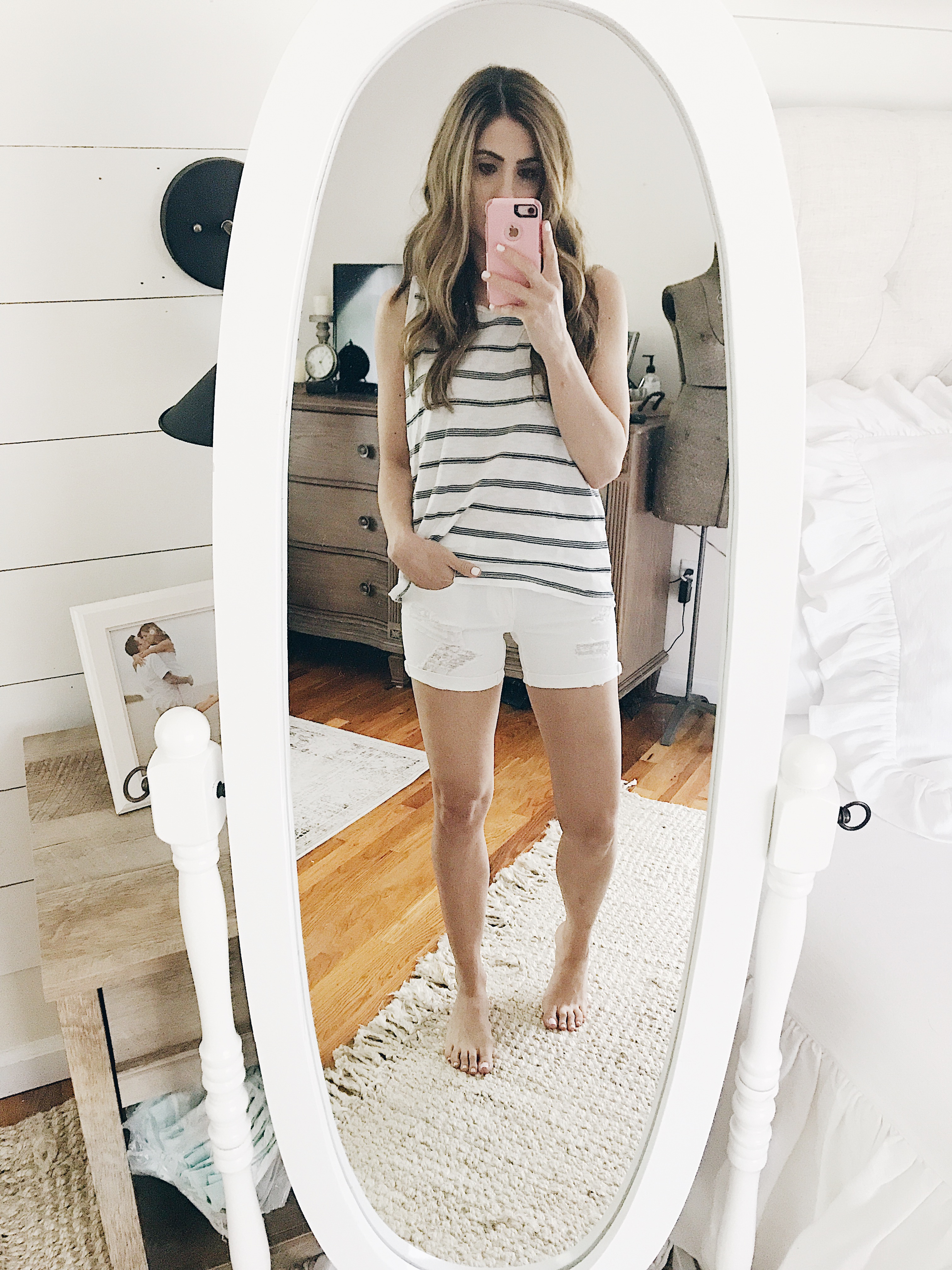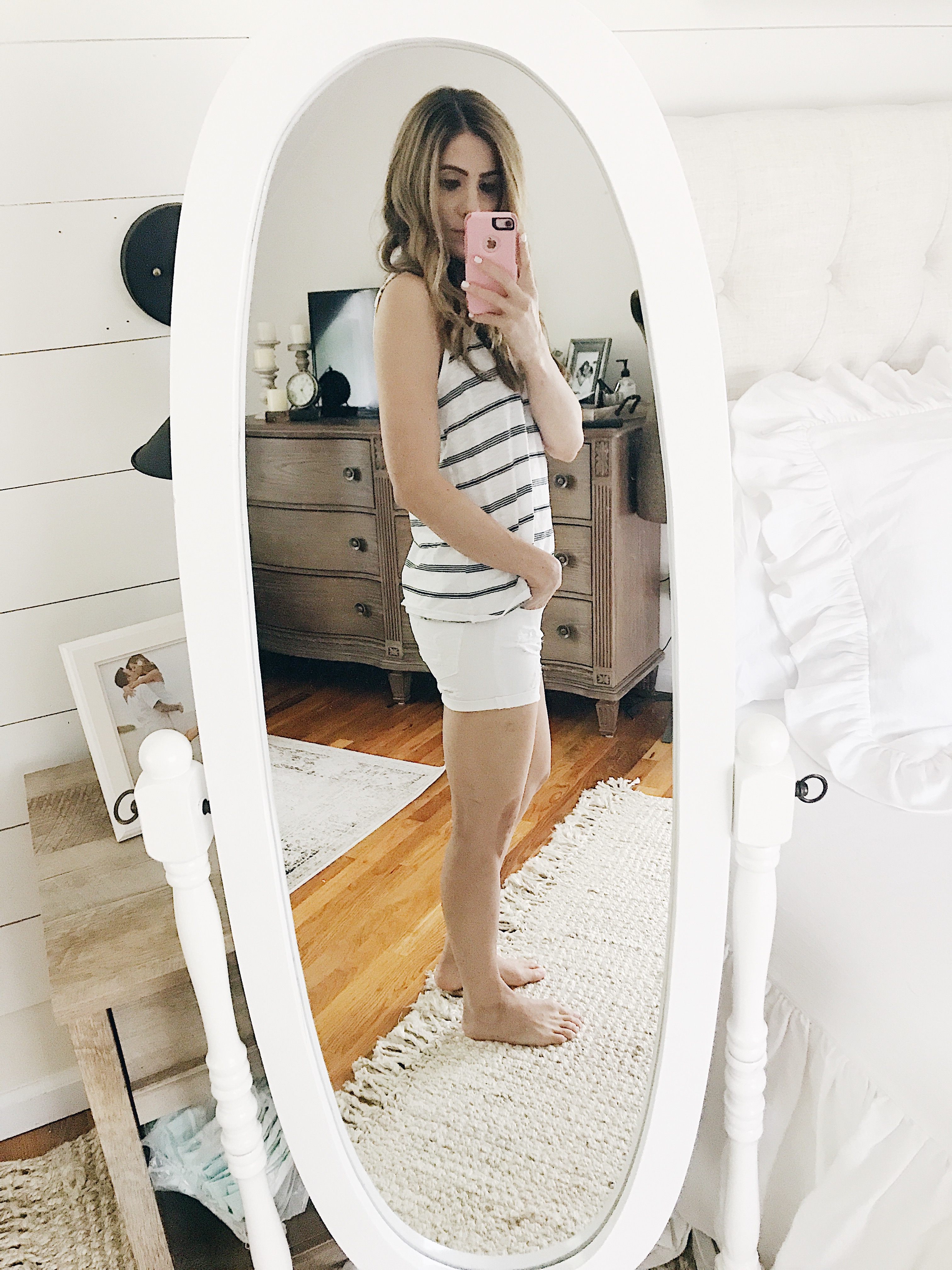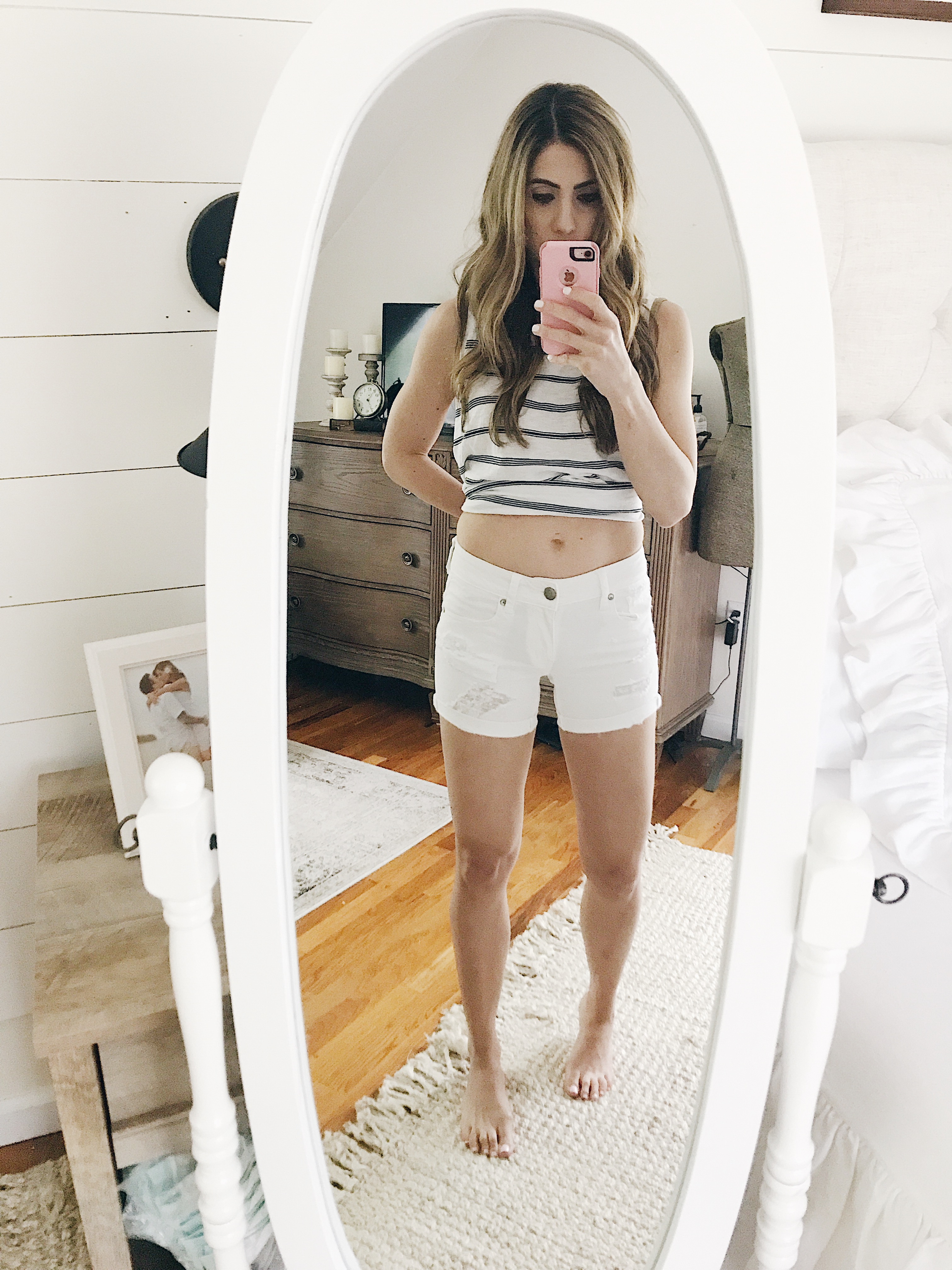 Tom girl Shorts / Rise: Mid Rise / Inseam: 3.5″ / Fit: Size down.
This is by far my favorite pair this season. They hit right below my belly button, and the inseam is long enough to cover the goods! The denim fabric is also really soft and easy to move in, so these are my favorite pair at the moment! I recommend sizing down, as they fit a little large. I'm typically a size 0 in American Eagle, and these are a 00.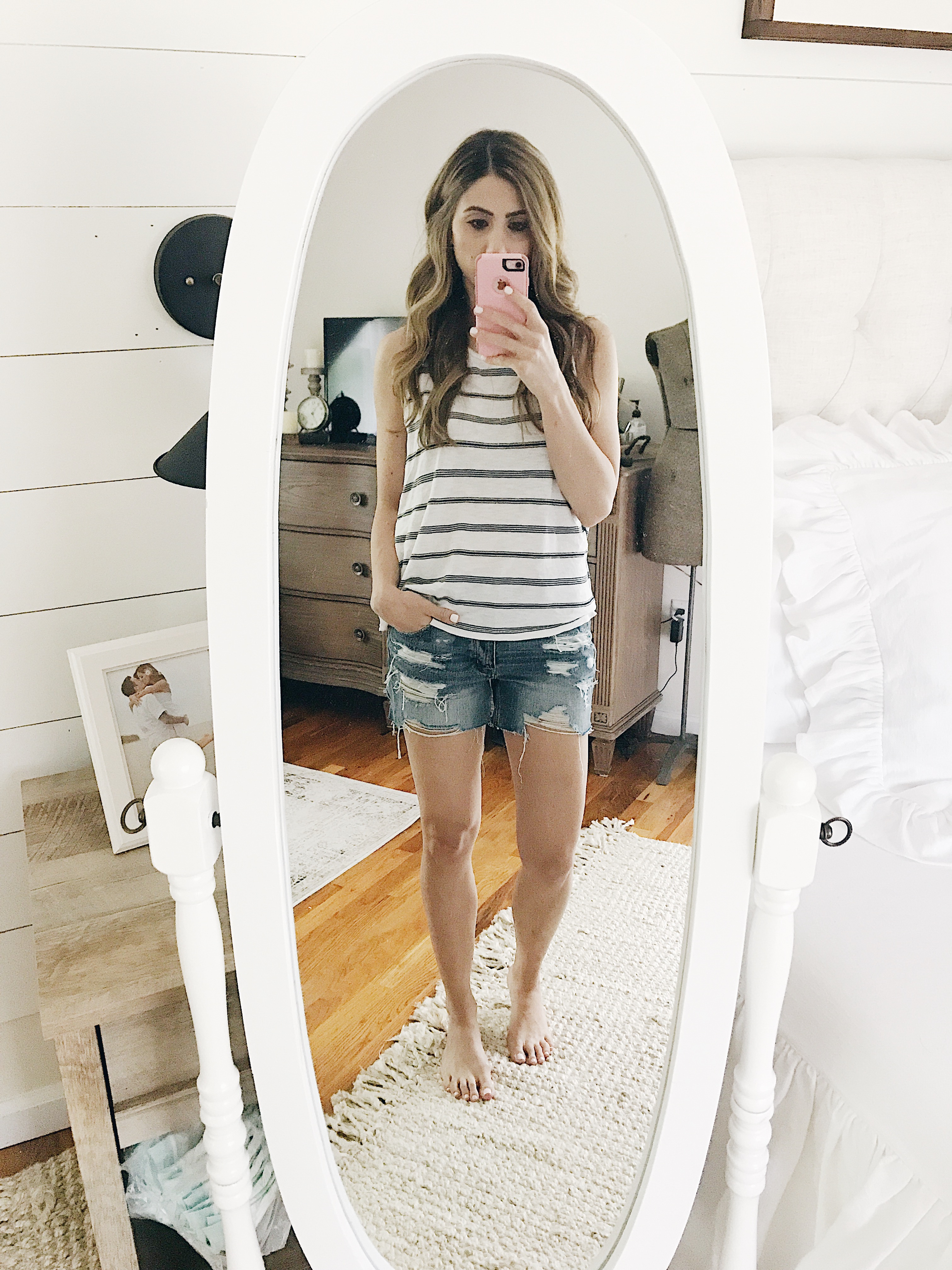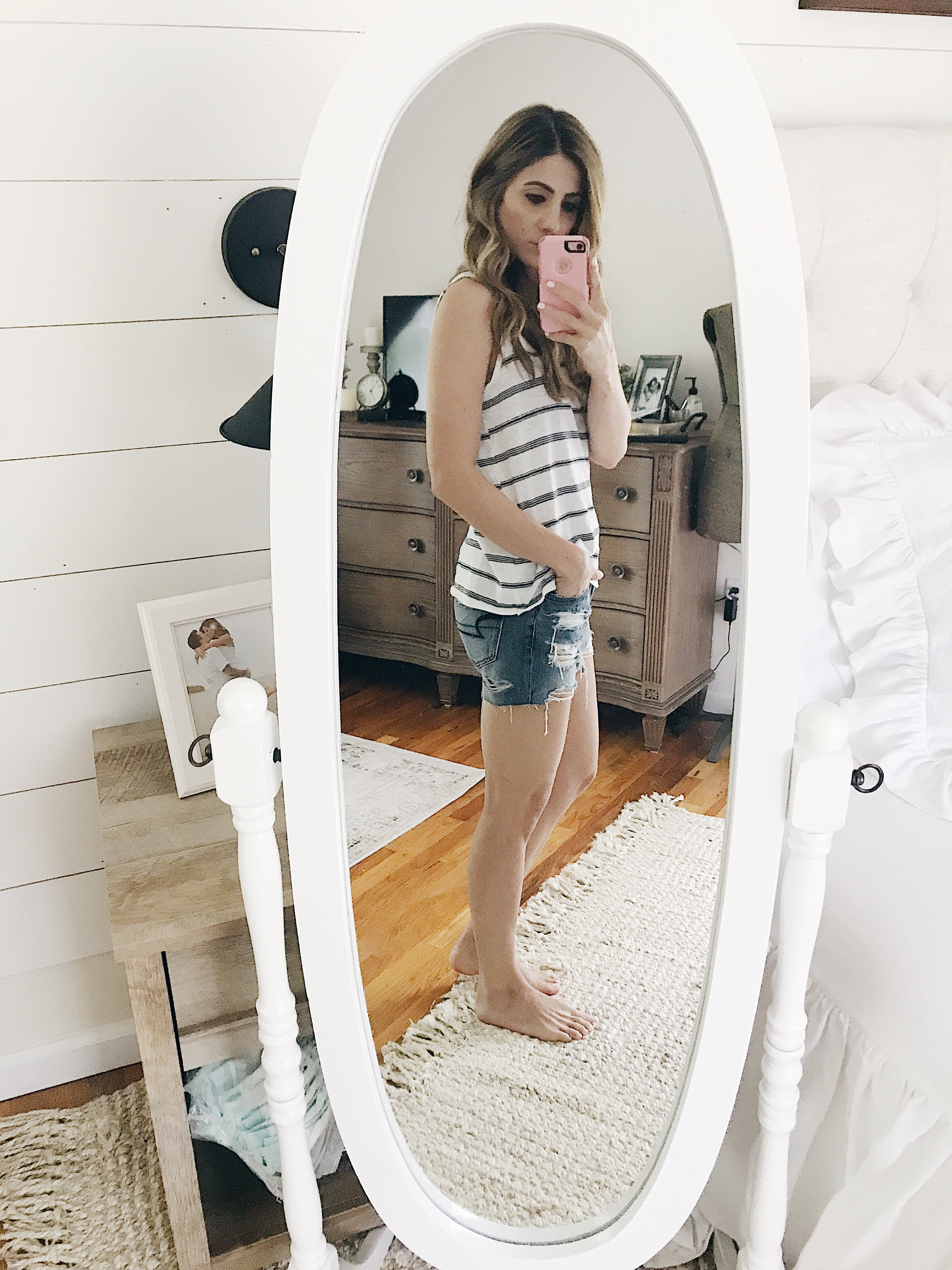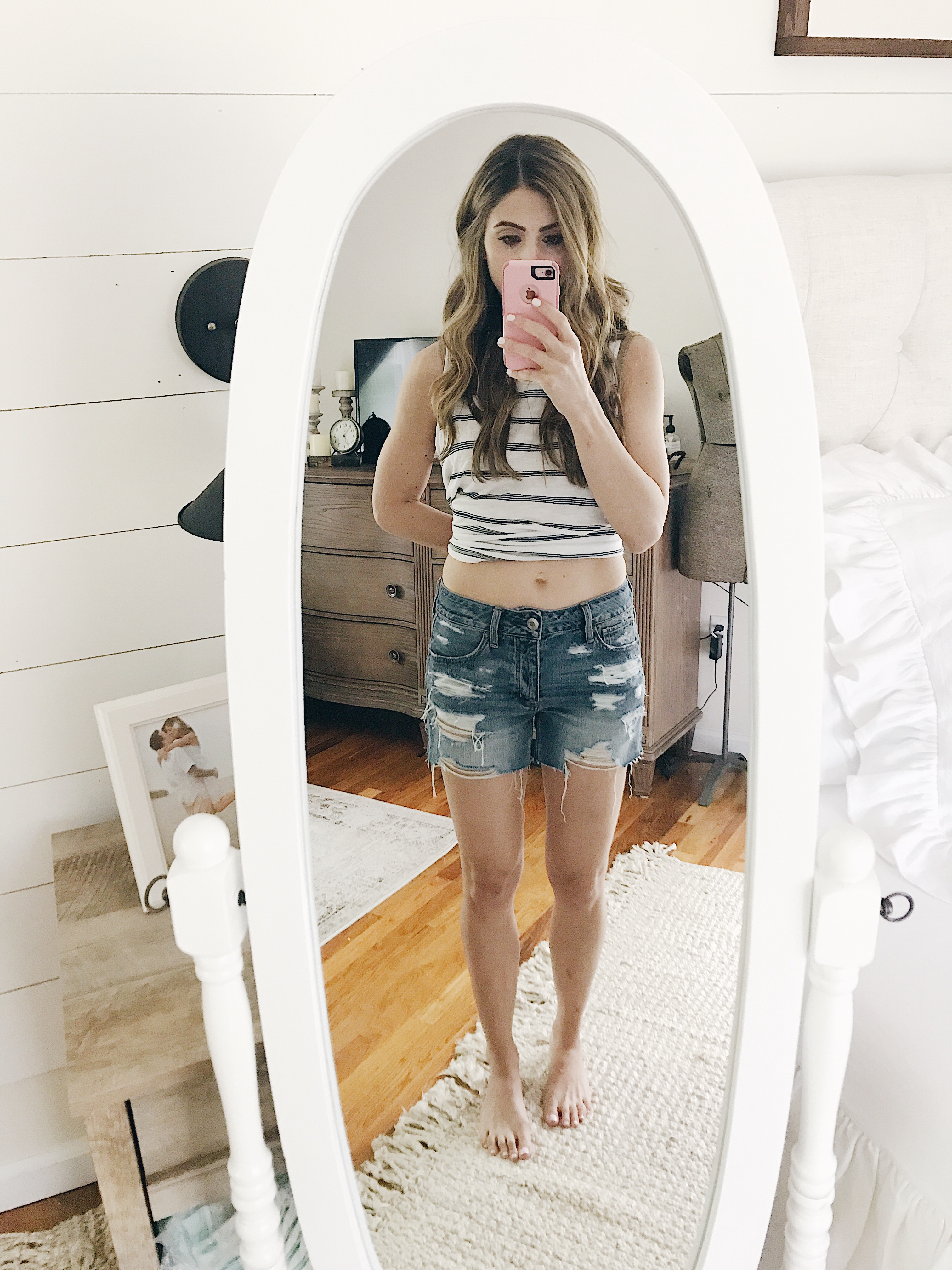 Black Tomgirl Shorts / Rise: Mid-Rise / Inseam: 3.5″ / Fit: TTS.
Same as the regular Tomgirls, just in black! Same rise and inseam, and I again love that they hit a little longer with the 3.5″ inseam. These fit a little tighter than the original Tomgirl, so I suggest going with your regular size.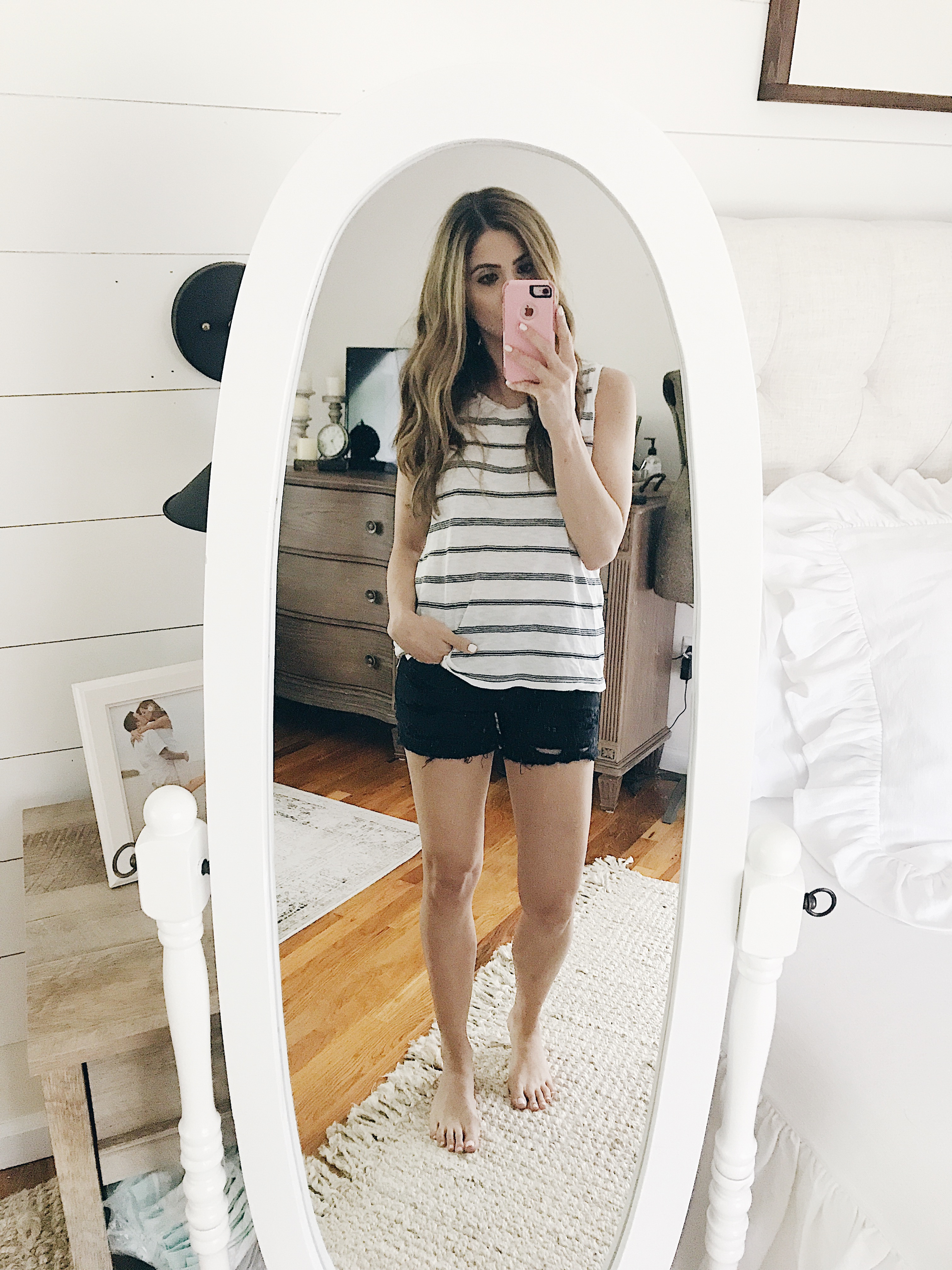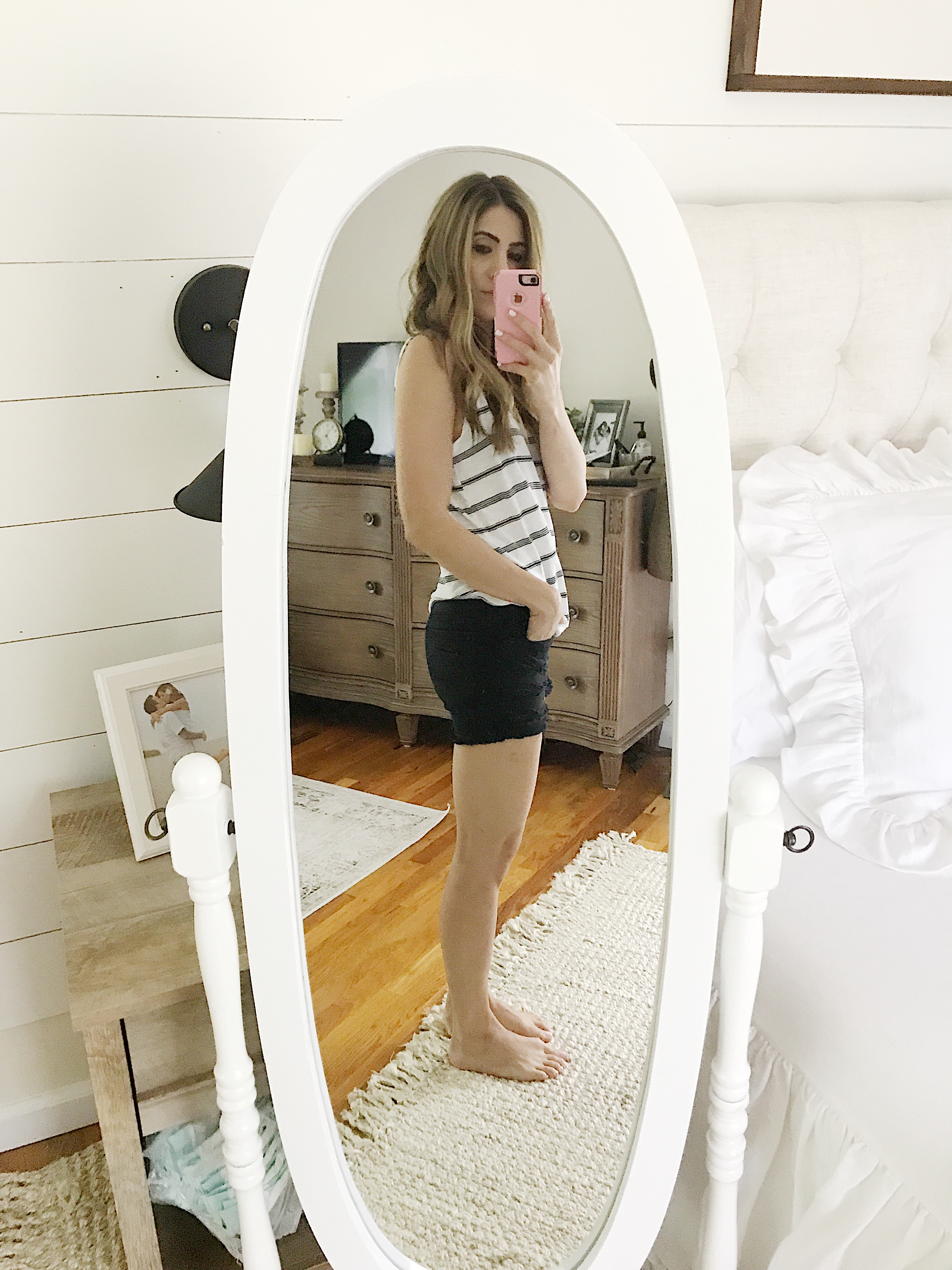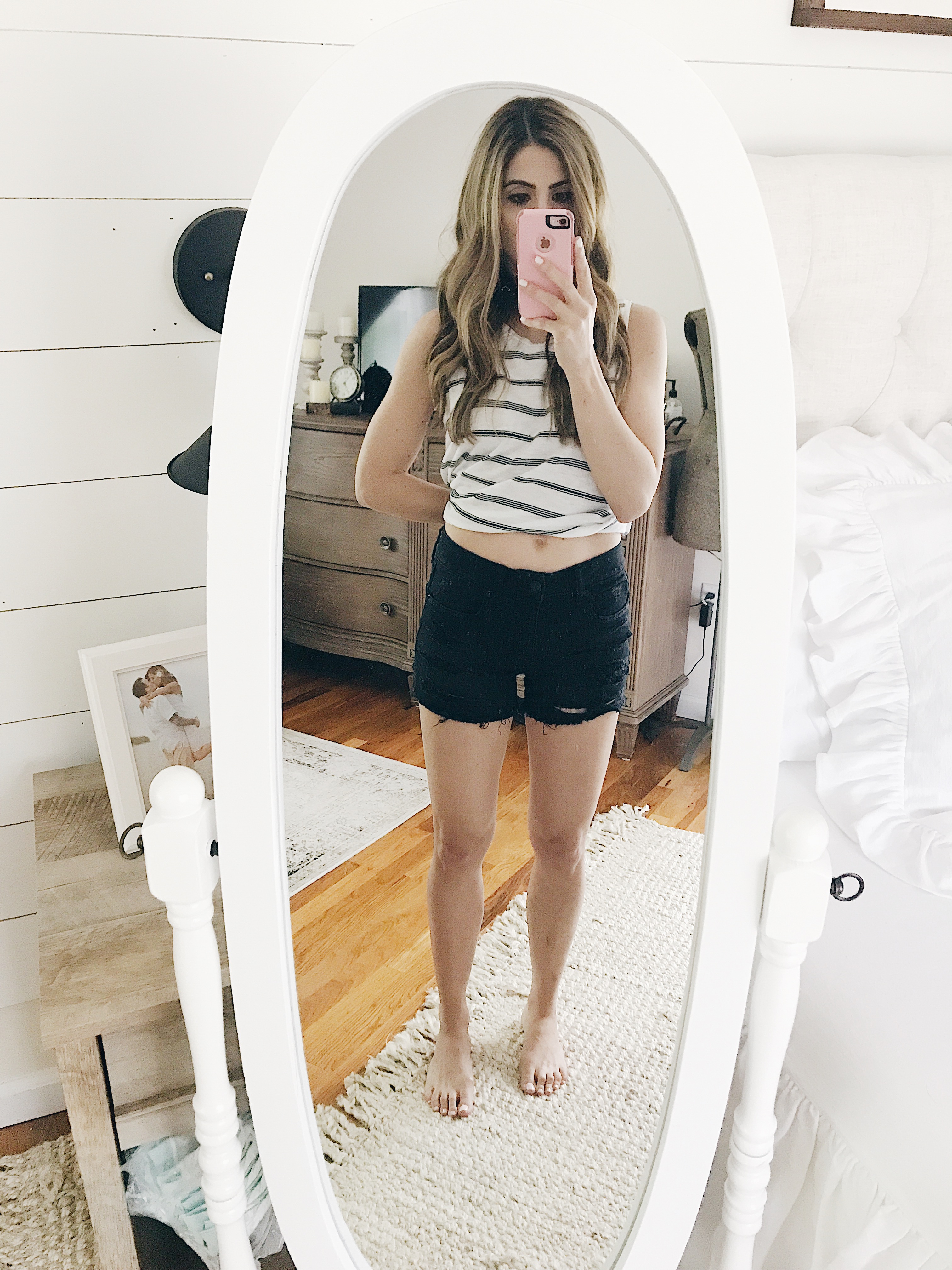 I loved that these were a little longer than the normal shorts, and are a really great option if you're looking to hide a little more skin. These are the ultimate mom shorts for summer because nothing will be hanging out ! 😉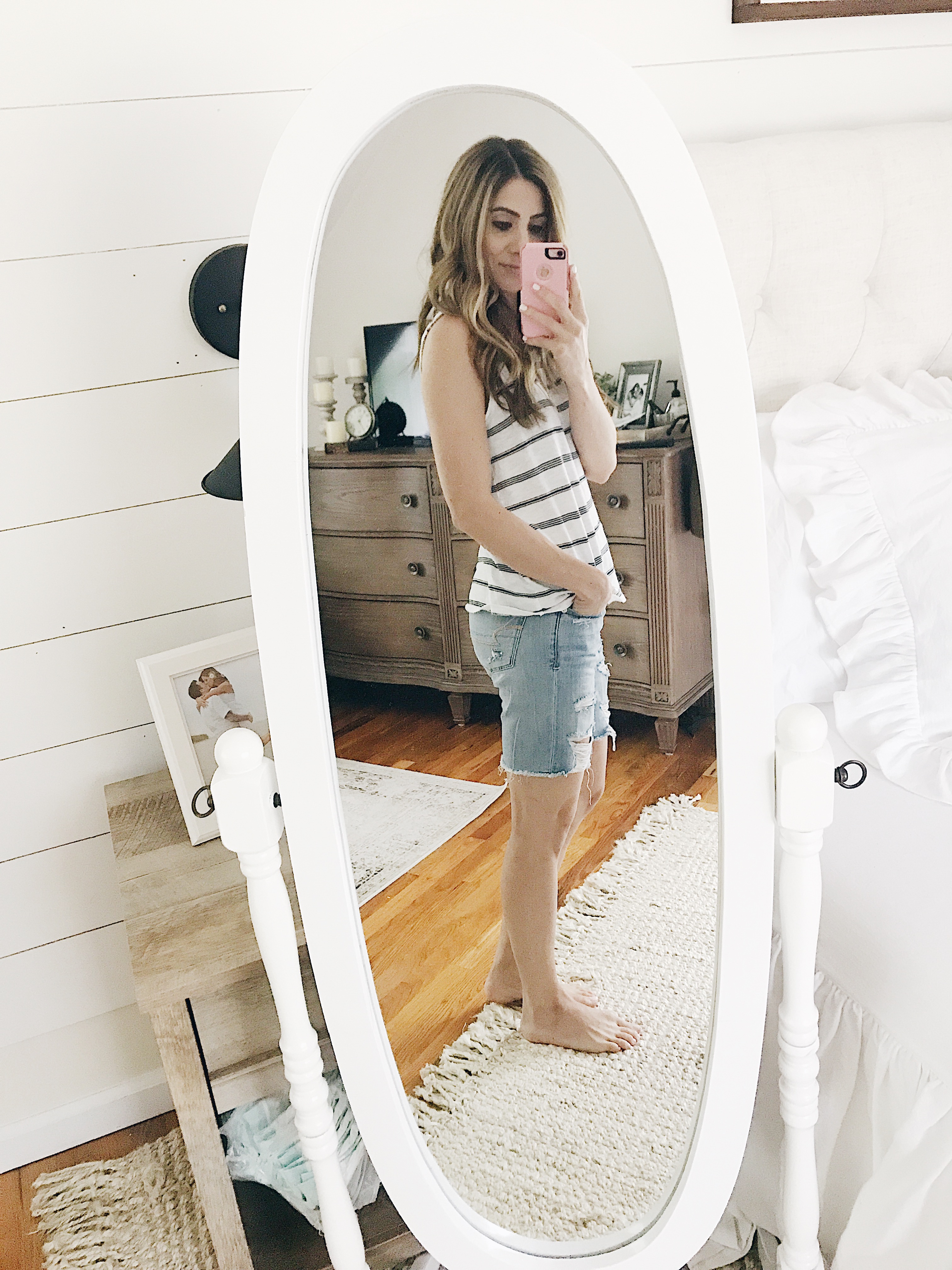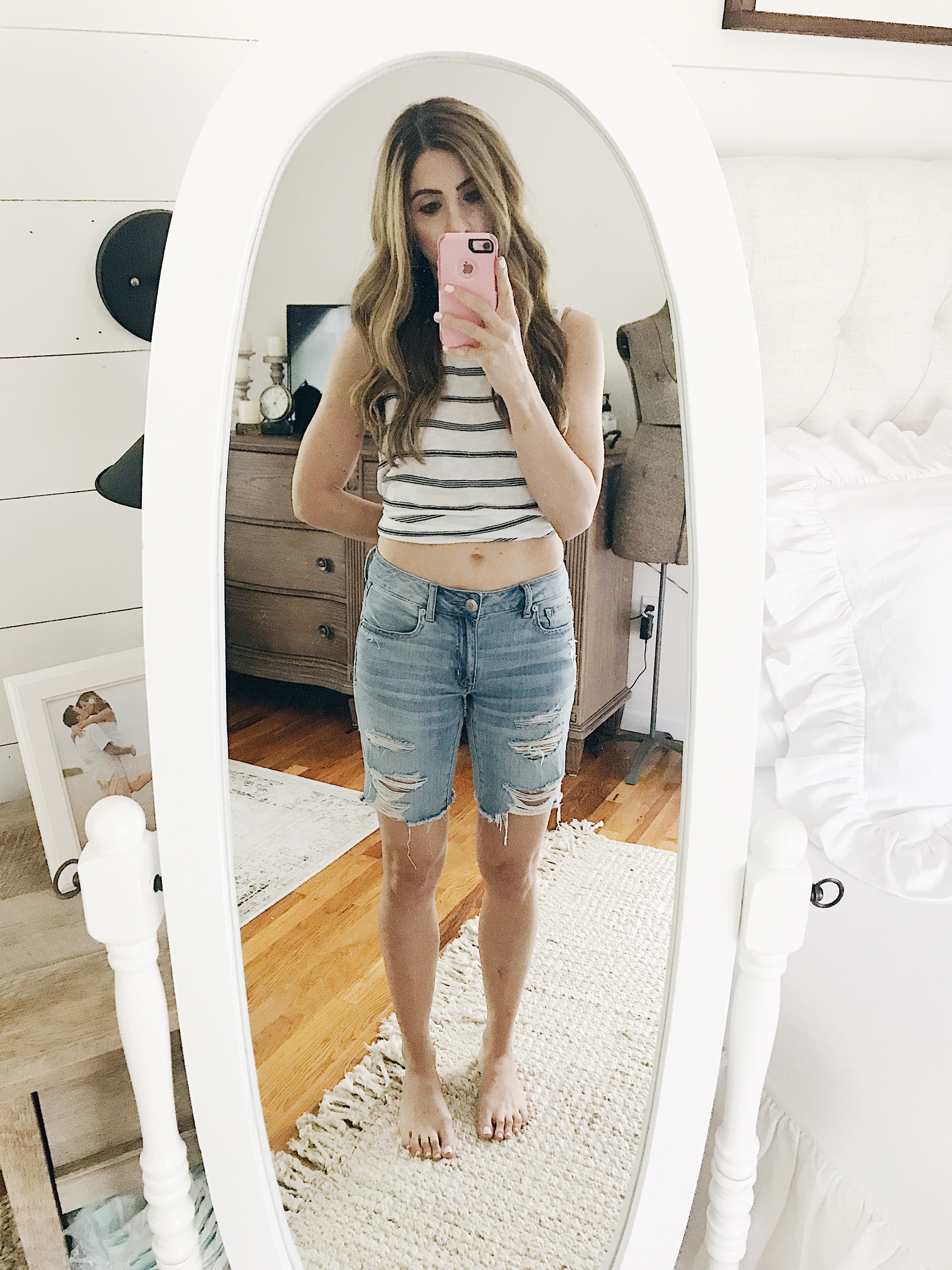 Since the Distressed Bermuda's are sold out, I found these for you guys who want a similar option! They fit a little looser in the thigh (although I have smaller thighs) and definitely have that boyfriend fit. They hit right below the belly button, as well.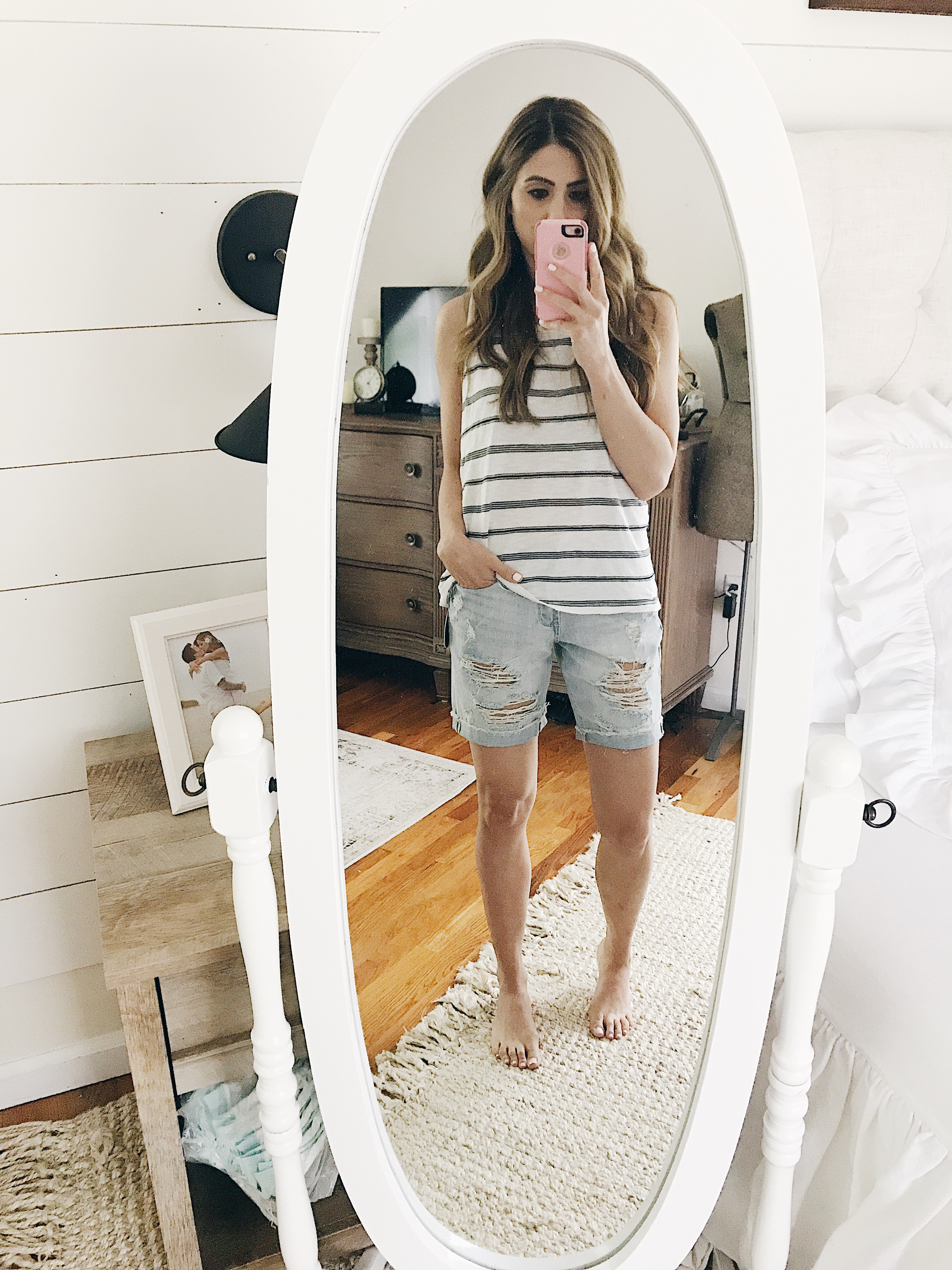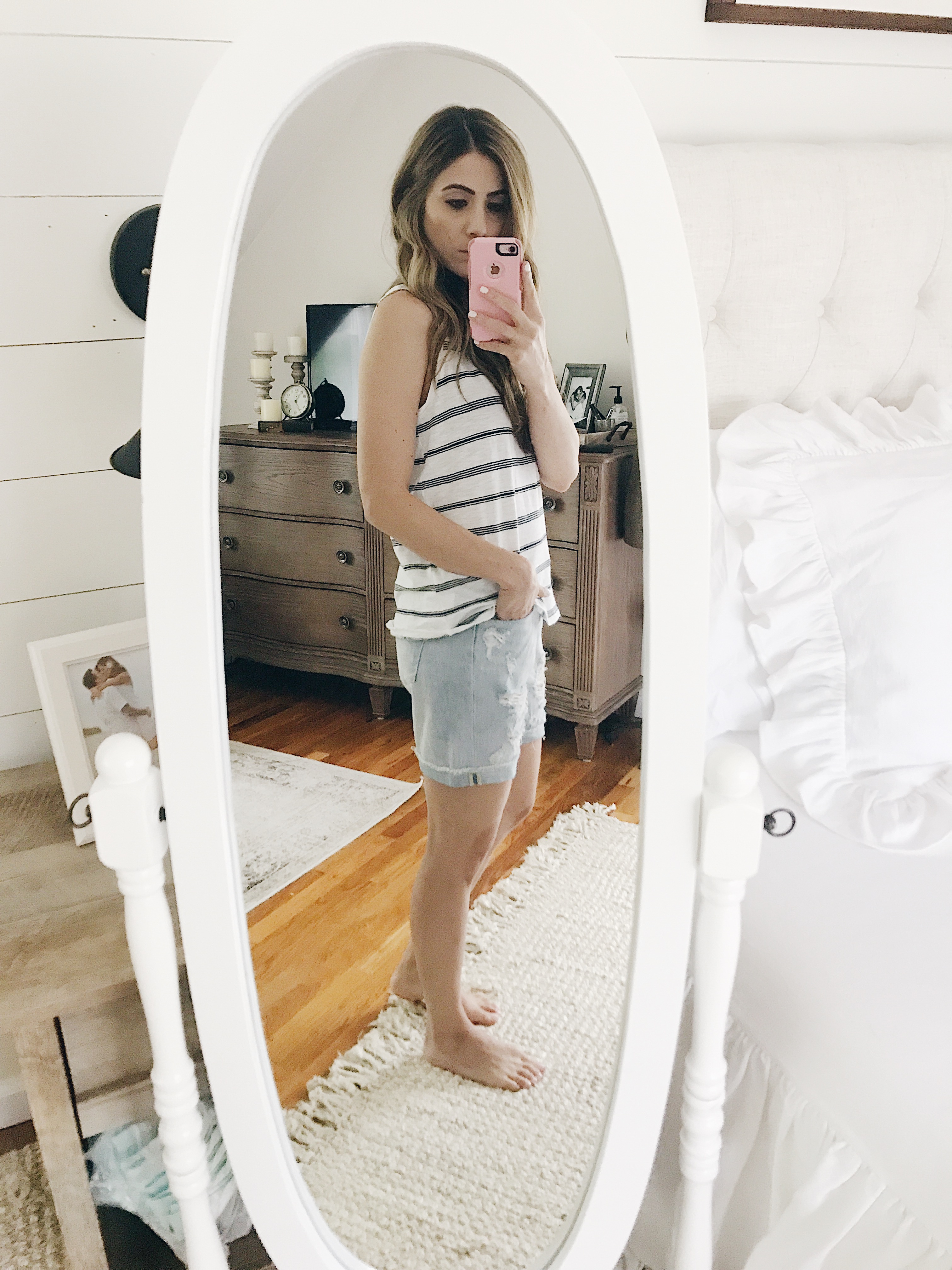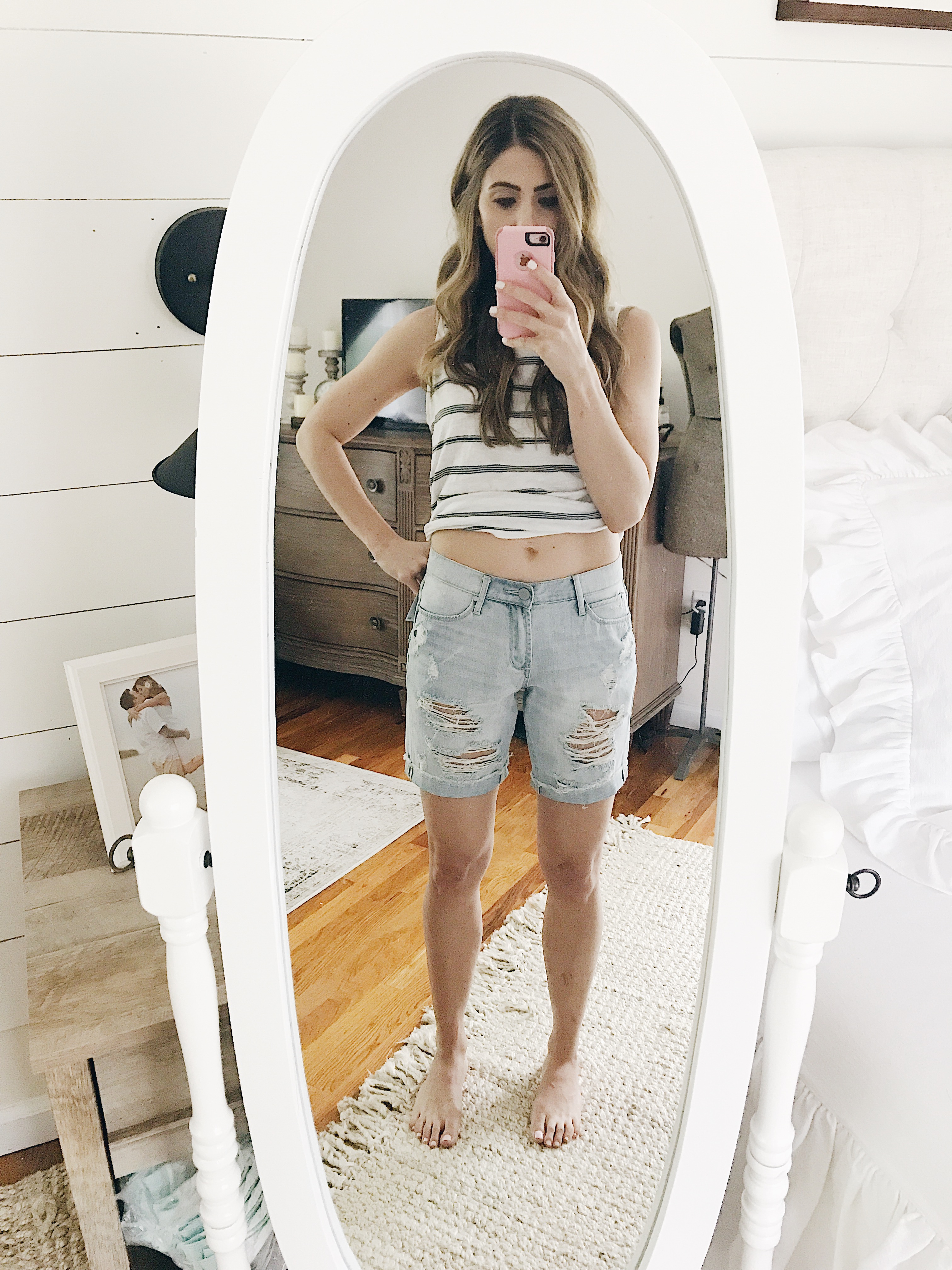 Denim Boyshorts / Rise: Mid-Rise / Inseam: 4″ / Fit: TTS
You guys LOVED these shorts when I first posted them, and they're still a favorite. These are pretty equivalent to the Tomgirl shorts as far as rise and inseam goes, so really either option is great.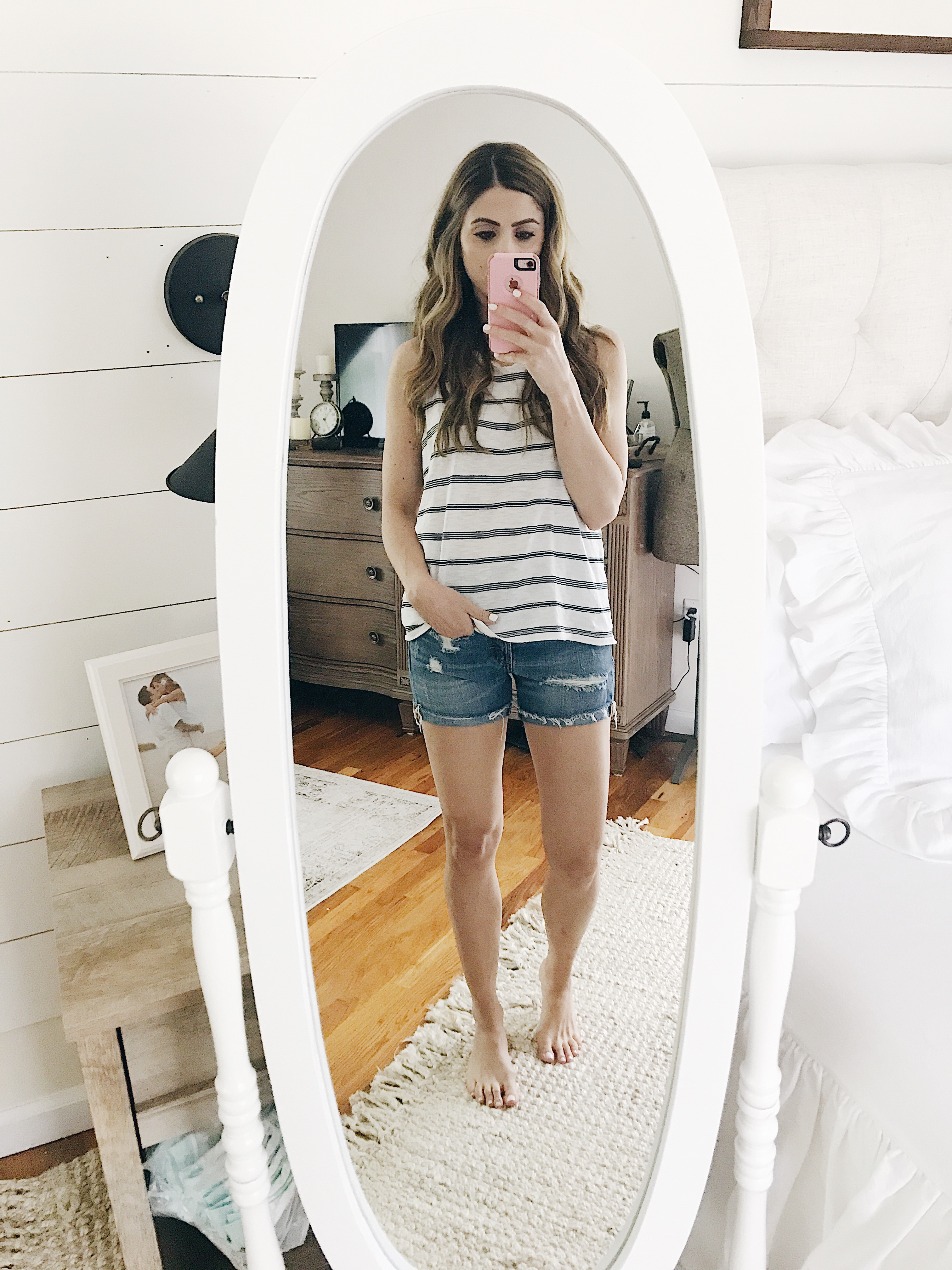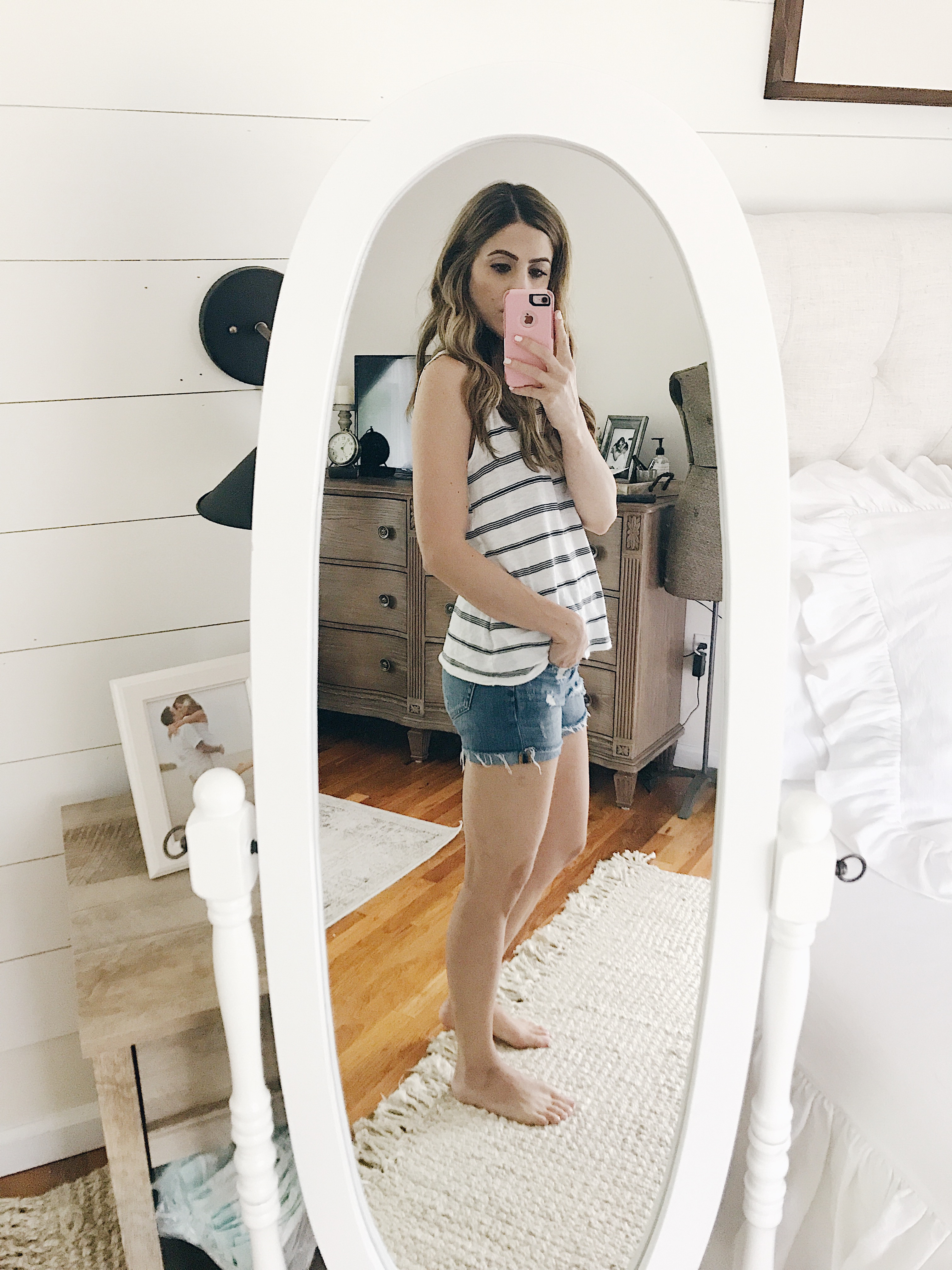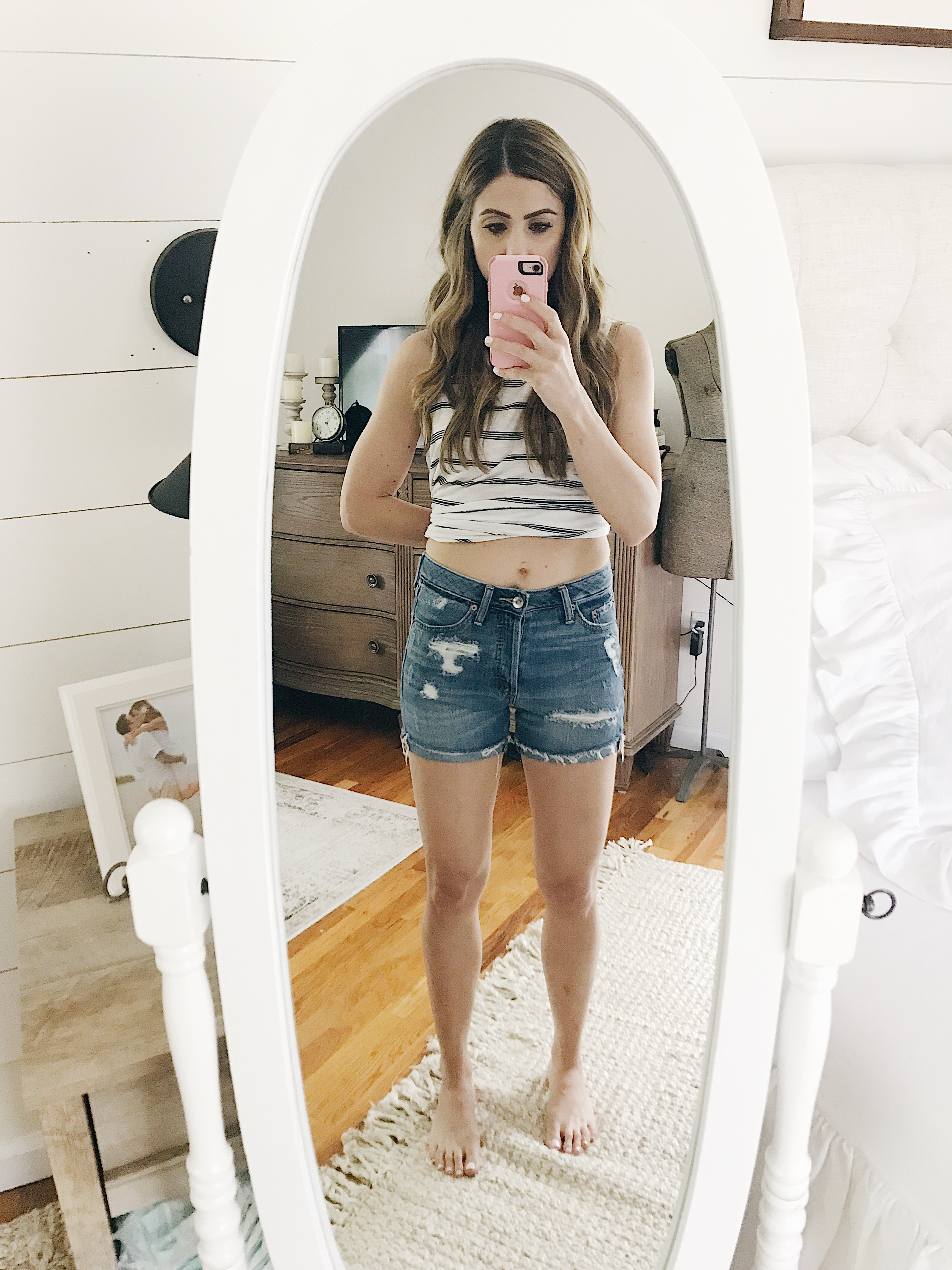 Tips for Purchasing
Check the inseam! I usually like at least a 3″ inseam. Anything less tends to show my butt cheeks, and I'm just not about that at this point anymore post-kids. I like them little longer so everything is covered.
Check the rise. There was a time I was all about low-rise pants and shorts, but I know that's not always the most flattering on a mom-bod. I prefer mid to high rise because it keeps everything sucked in, and makes whatever I'm wearing look much better.
Read the reviews. This seems so basic, but it's really helpful! It's important to know if they're true to size or run big.
Again, ALL of these shorts are 30-40% off RIGHT NOW! The sale ends soon, so shop it now!