Thank you to Mustela for sponsoring today's post!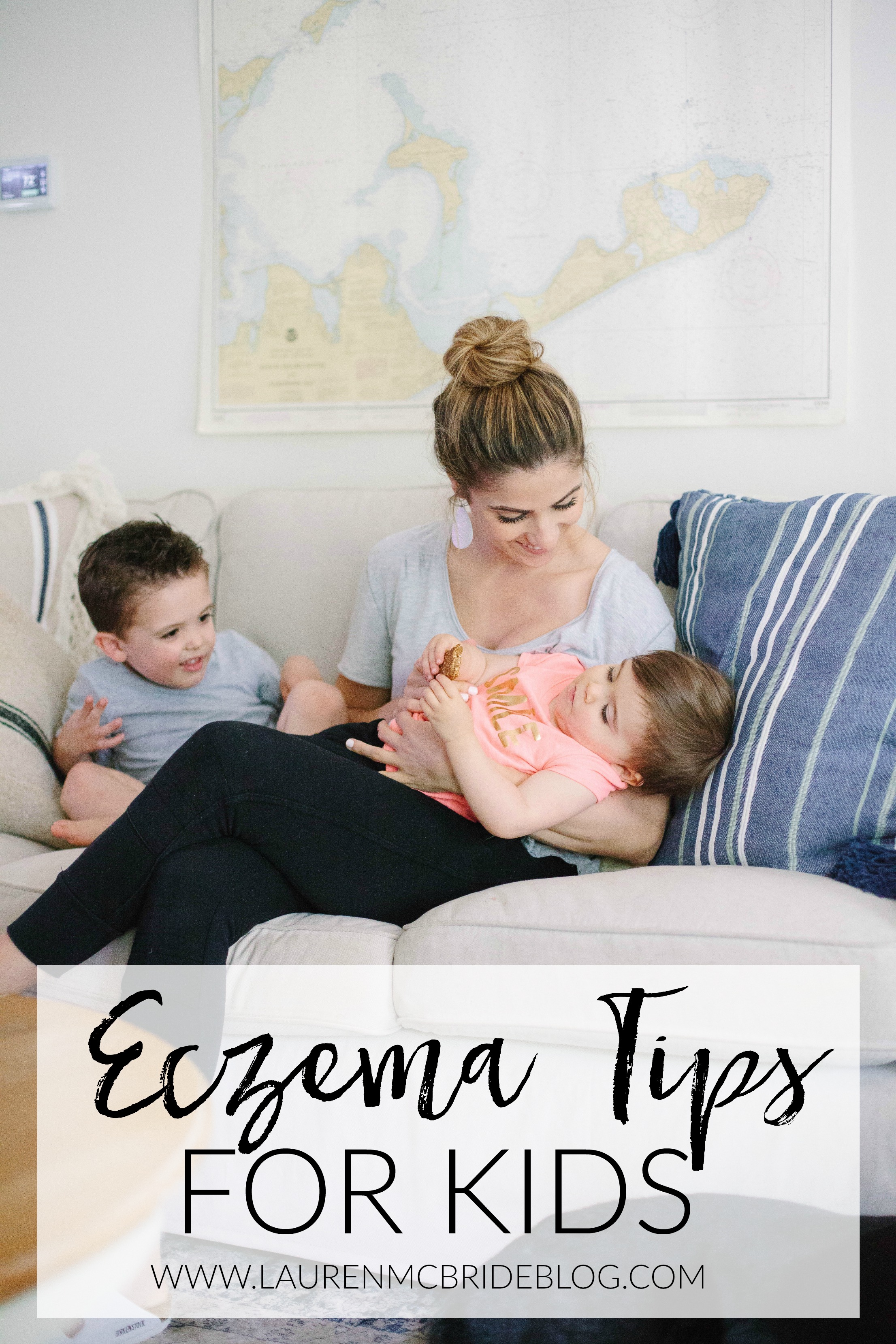 Since Landon was a baby, we've dealt with some eczema issues. I didn't realize how much worse they would become when we moved to our new house a couple years back. We've been trying out different regimens on his skin and finally found some that work for him, so today I'm sharing some Eczema Tips for Kids and what measure you can take to help your little ones experiencing this too!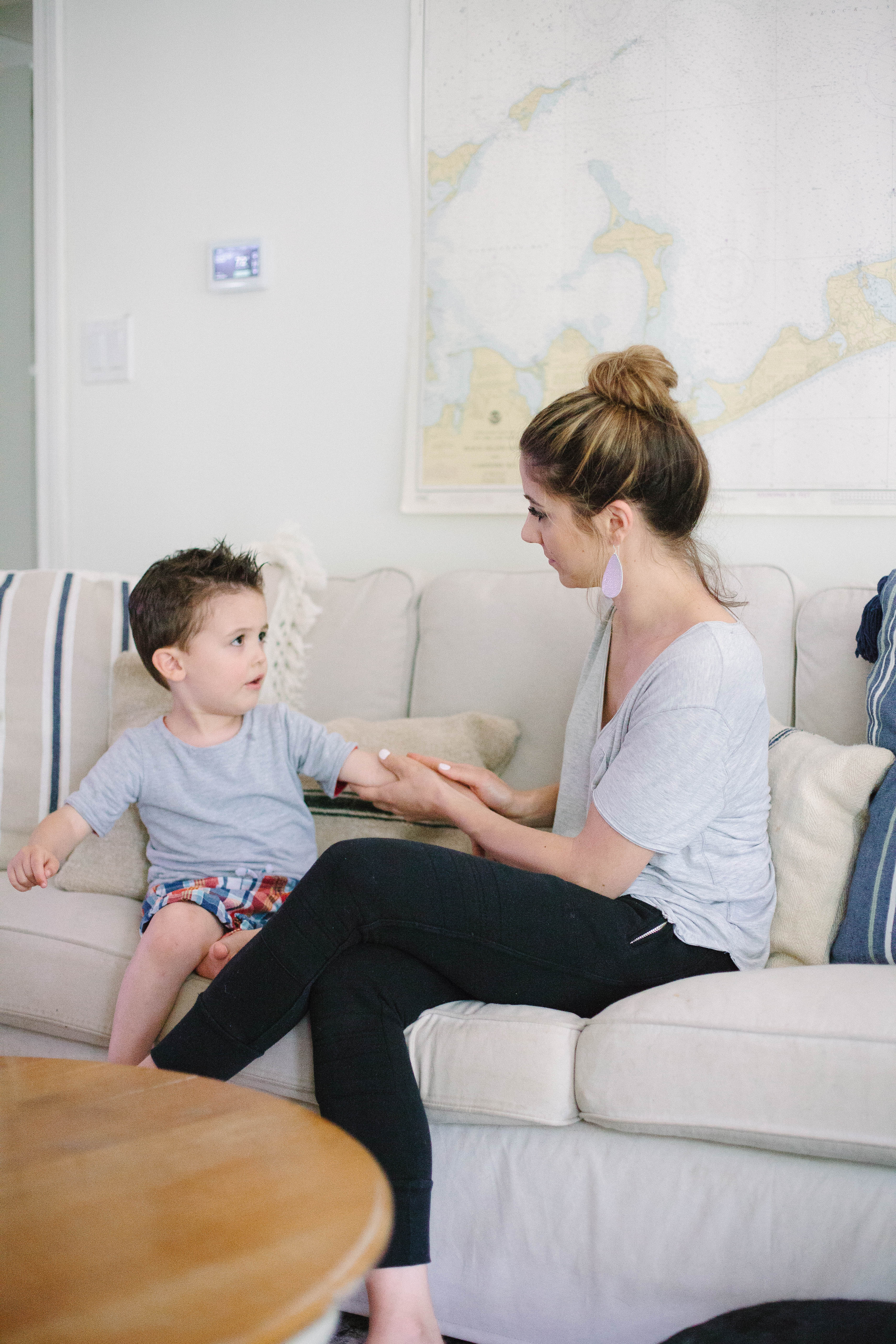 Eczema Tips for Kids
Invest in good skincare products. We've tried so many different skincare products for Landon, and nothing seemed to help with his itching. He would itch to the point of bleeding, and it would break my heart! We finally, FINALLY found something that's working and I'm so insanely happy he's no longer suffering! We've been using Mustela's new Eczema-Prone Line which has really helped!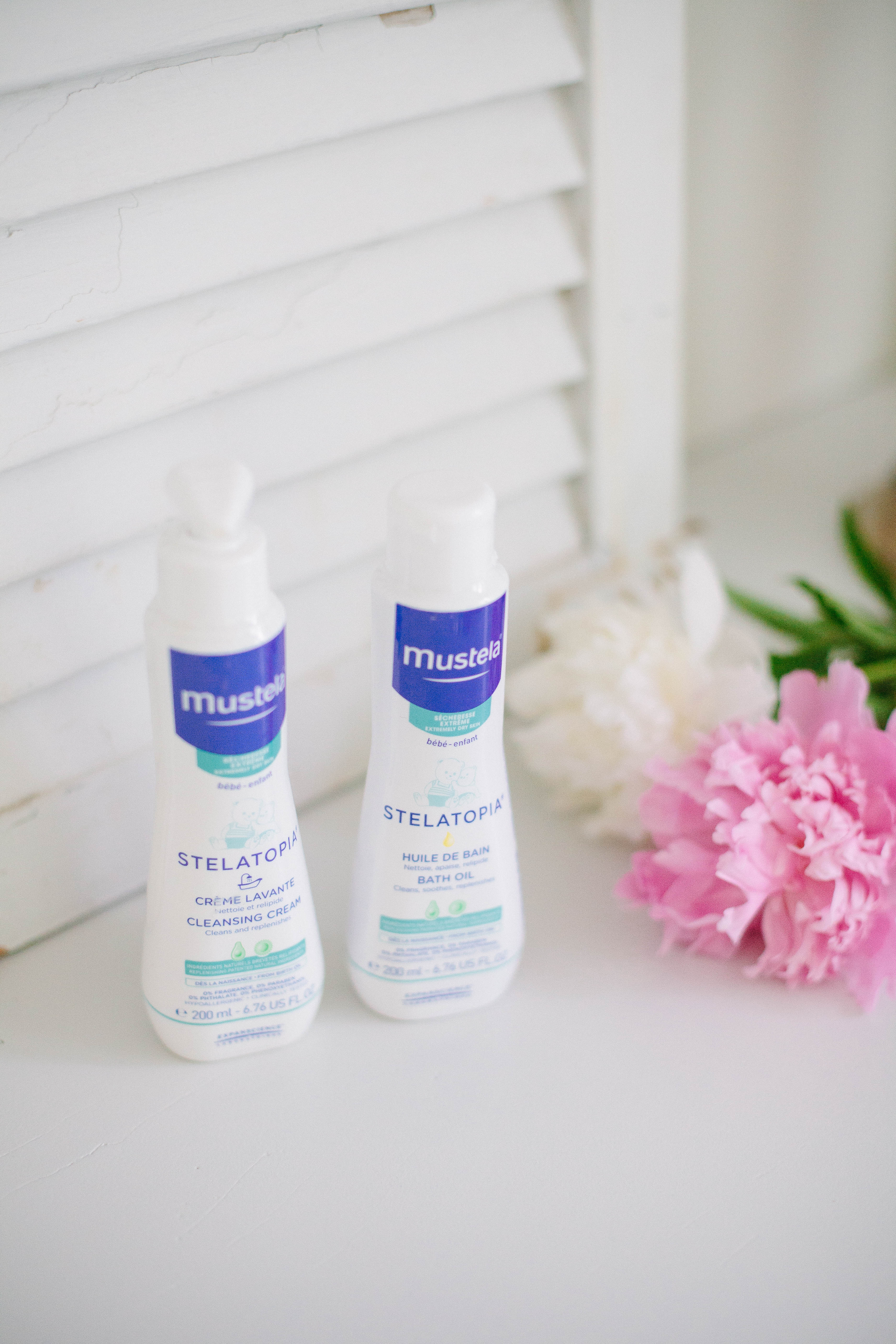 For bath time, we're using the Stelatopia Cleansing Cream which has made his skin amazingly soft – to the point where I actually questioned what was on it after my husband gave him a bath! It feels silky smooth, and he no longer has dry patches on his skin. There's also the Stelatopia Bath Oil that can be added to the tub water!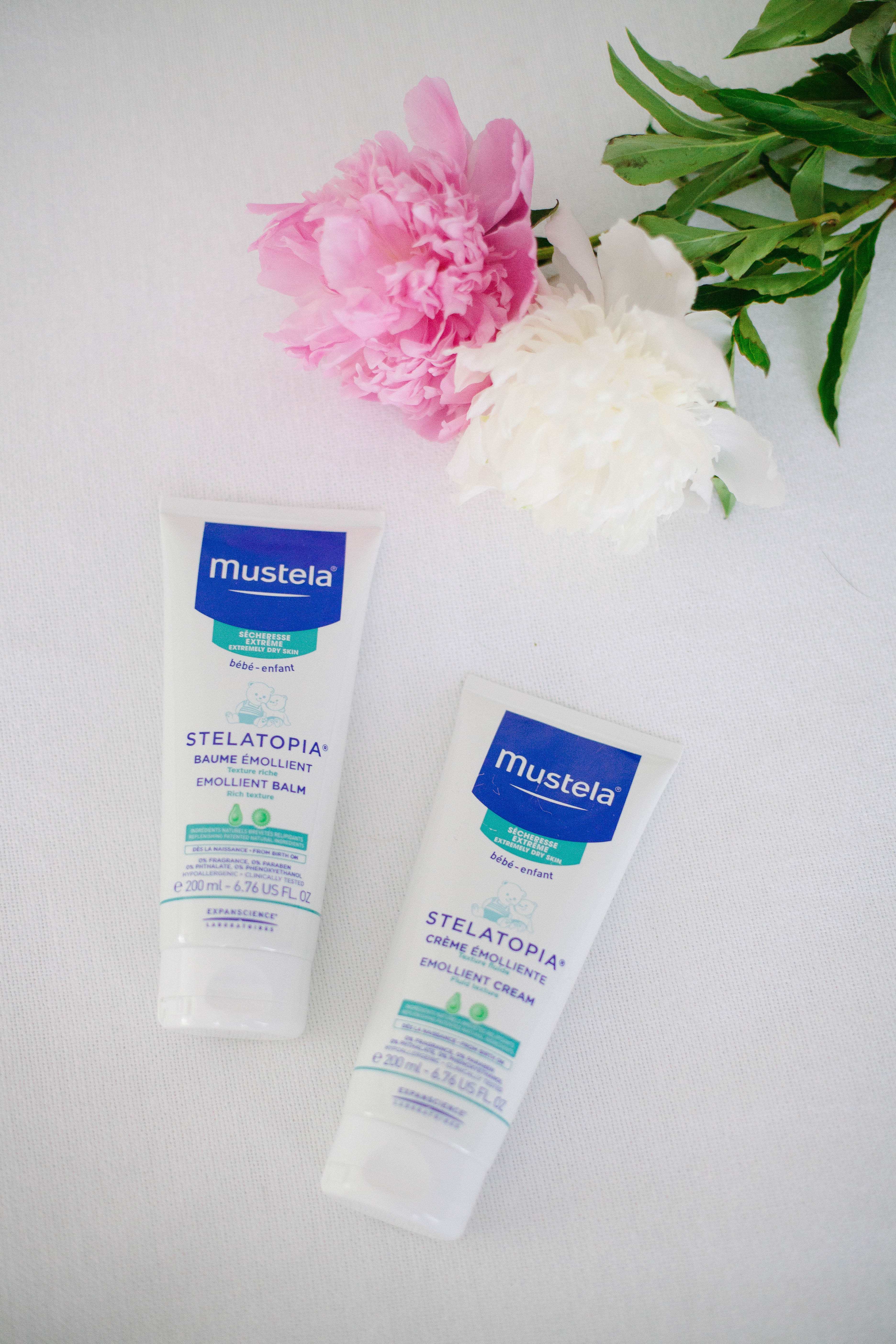 We've been following up with Mustela's Stelatopia Emollient Cream after his bath right before bed, and he's had significantly less itching throughout the day. We also have the Stelatopia Emollient Balm, which I'll use in the colder months or when his skin is REALLY dry. I'm honestly blown away at how well it's working because we've tried a variety of products that just didn't do the trick. I'm so grateful he's no longer scratching his skin to the point of bleeding the way he used to!
Switch your laundry detergent. We did this when we first had Landon, using a free and clear detergent is really the best thing for their skin! Some people purchase baby detergent, but I wash all of our clothes and sheets in the same stuff as the kids. It makes it easier, and saves money instead of buying two separate detergents!
Wash sheets frequently! I'm admittedly not the best at this, but it does help! Same goes for stuffed animals!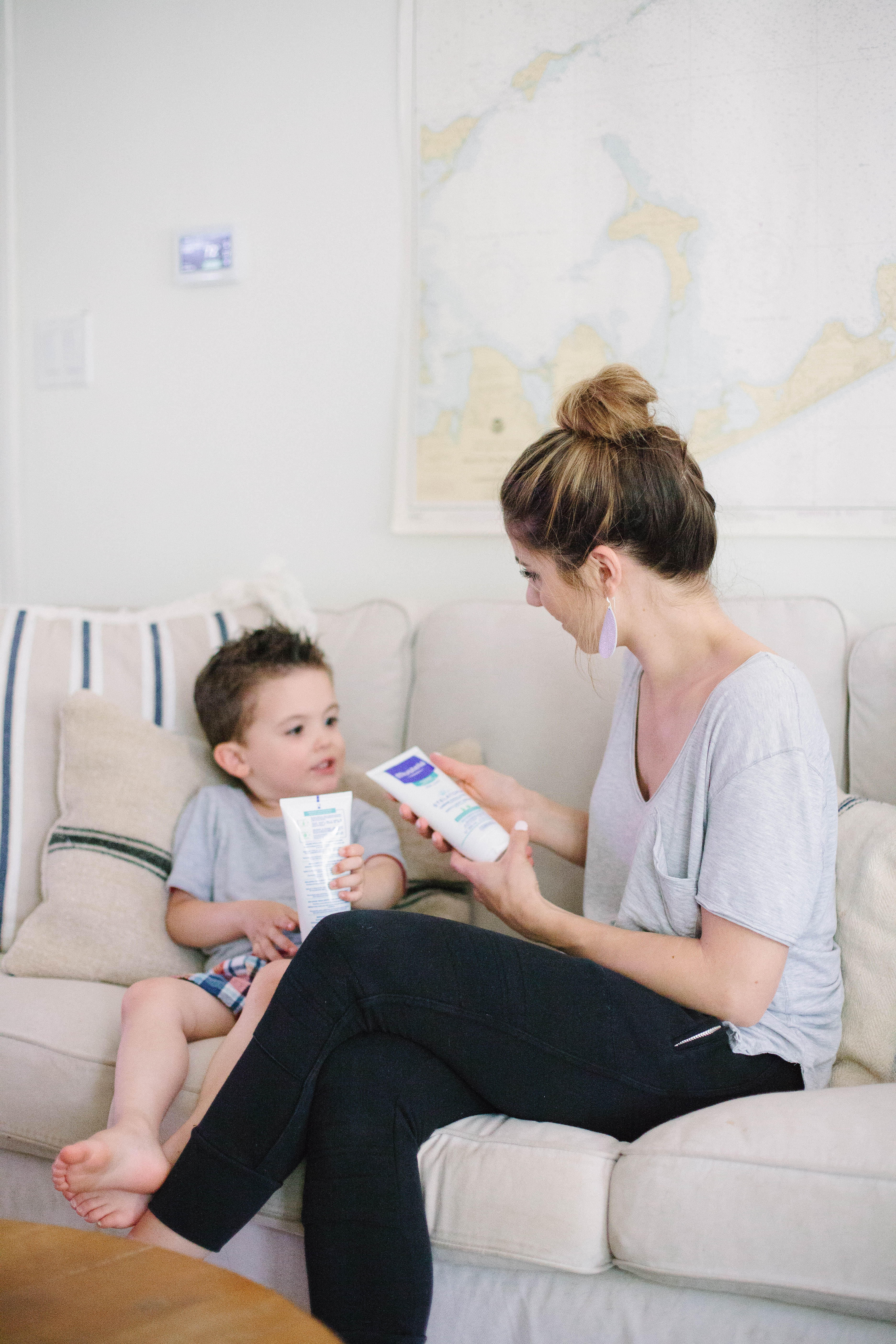 Try to avoid scratching! Landon would wake up with these terrible scratch marks on his bottom, and my husband and I would literally sit there like WHAT the heck is going on?! He would scratch to the point of bleeding, it was so sad. We finally realized he was actually scratching himself in his sleep! To avoid this, make sure their nails are trimmed and filed so they aren't too long. We also would apply some topical soothing ointments help heal his scratches.
Check your water. Our new home has well water, which can be really harsh on skin! We made sure to have a water softener installed to protect our skin and hair, but it's important we remember to maintain it! We have to add salt to it monthly in order to keep things running appropriately, and it's really evident when we forget. Our skin gets dry and itchy, which isn't good for a little one with sensitive skin. We set up monthly reminders for ourselves so we can be sure our water doesn't harden. This has really helped Landon's skin!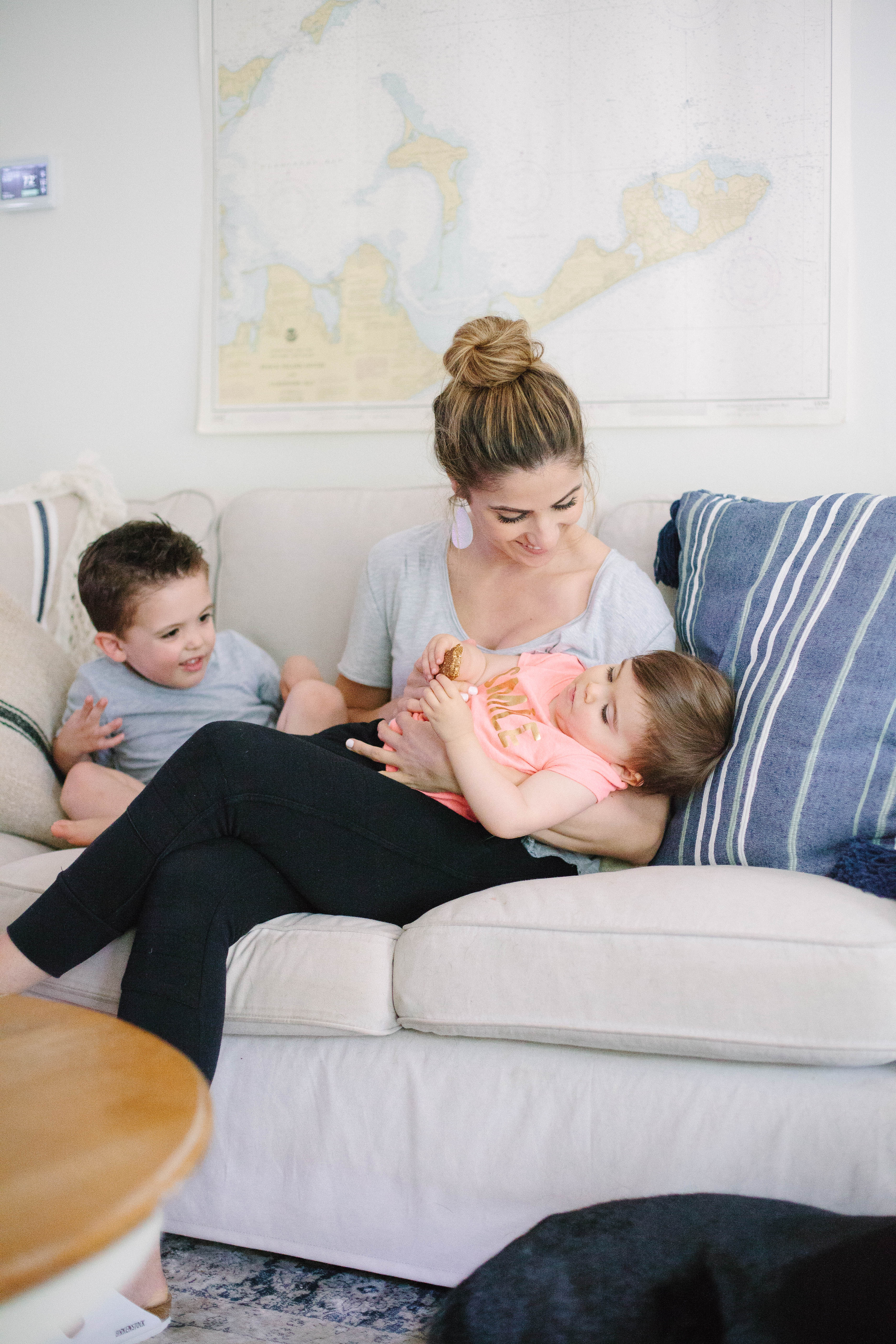 Making these changes have overall helped Landon's sensitive skin, but the switch to Mustela products really showed the biggest improvement! We've actually been using the same for Noelle to help her skin as well. I'm excited to announce that I'm part of the brands #MustelaMoms program for the year, and I couldn't be more honored to share about products we know and love so much. I actually used Mustela's pregnancy skin care line during my pregnancy with Noelle, and their bath wash is the only thing that helped us avoid cradle cap when our little ones were babies! I'll be sharing a little more about why we love Mustela over the course of the year, so stay tuned! 🙂