This week is FULL of amazing sales and deals, so I'm sharing with you some of my favorite outfits from the past week featuring sale items! I'm also sharing my full makeup routine with you in case you missed it on Facebook Live!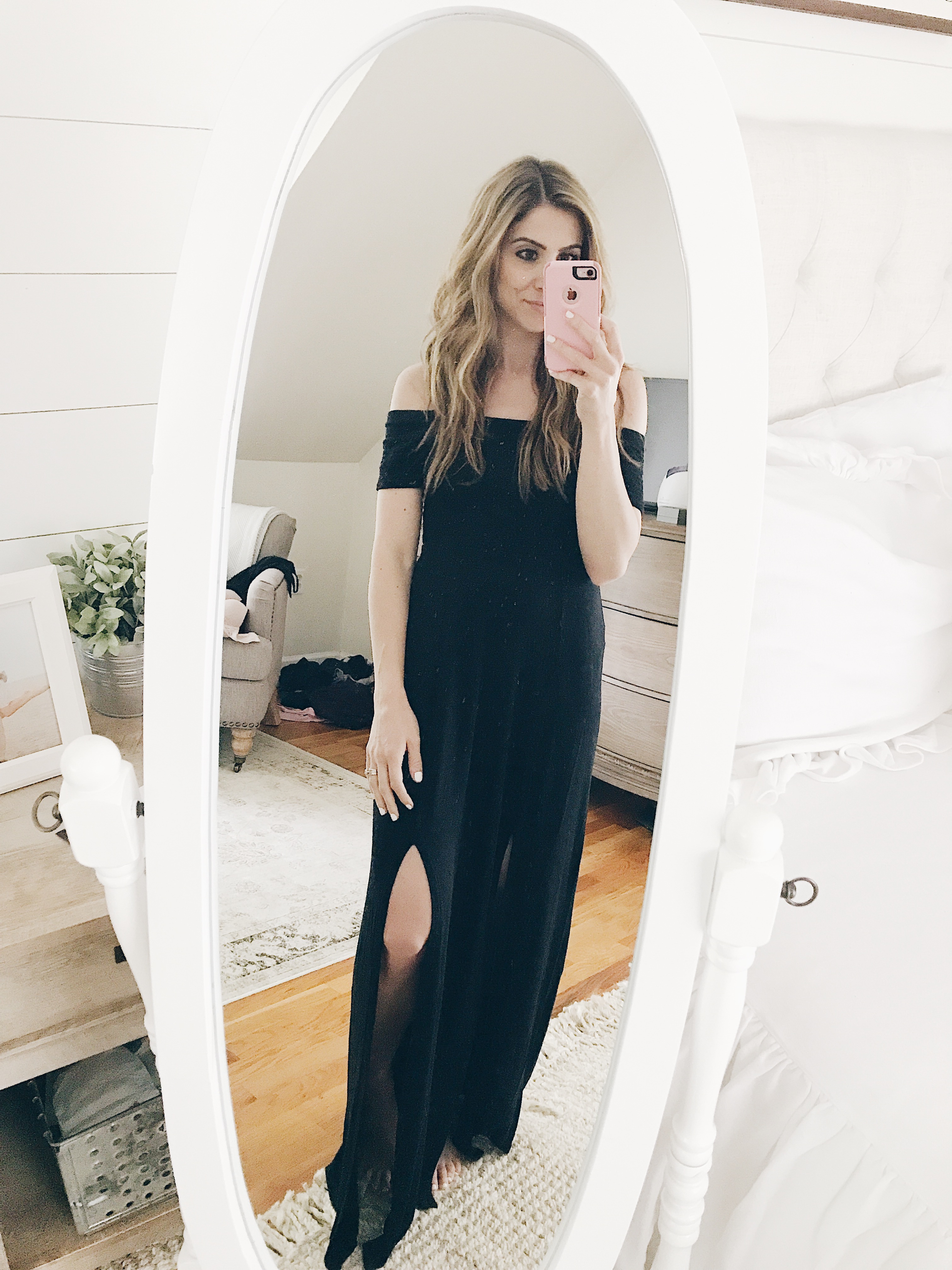 I know I shared this with you guys last week, but this dress is on SALE for only $35 for Memorial Day Weekend! It's the perfect black dress, and I think it's incredibly sexy without being sexy (does that make sense?!) And it can be dressed up or down! Double bonus.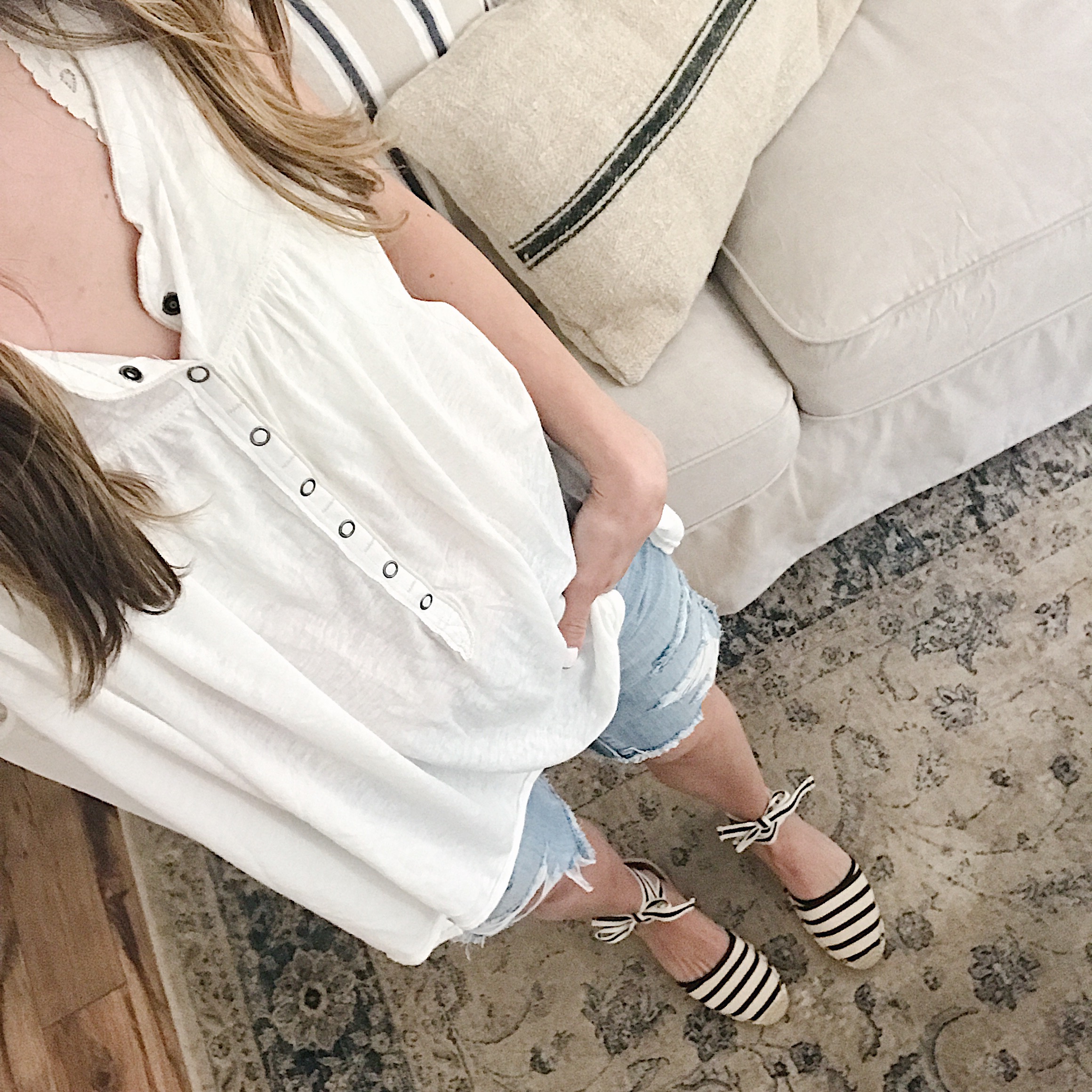 I'm loving these longer bermuda shorts, but the sizing is limited (I'm sorry guys!) I did find an almost identical pair that's apart of the Nordstrom Half Yearly Sale that I think you guys will like! I also own them, and they're TTS. This tank is on sale for less than $40 too!
Top // Bralette // Shorts (similar) // Shoes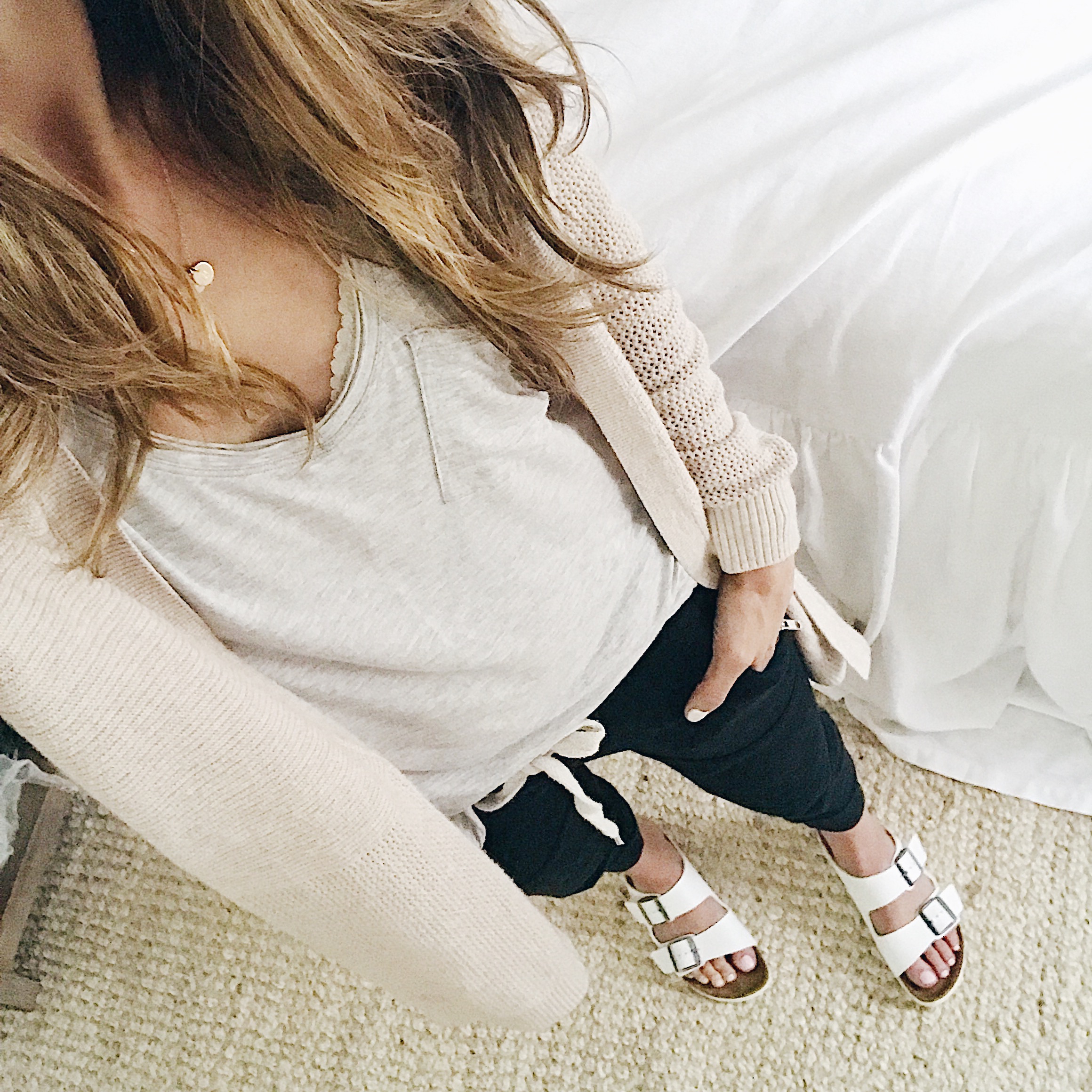 This is my go-to outfit when I'm home with the kids. I'm still loving these jogger pants months later, and I'm about to buy a second pair because I wear them SO much. We had terrible weather this past week, so I lived in this almost every day!
Cardigan // Tee // Joggers // Birkenstocks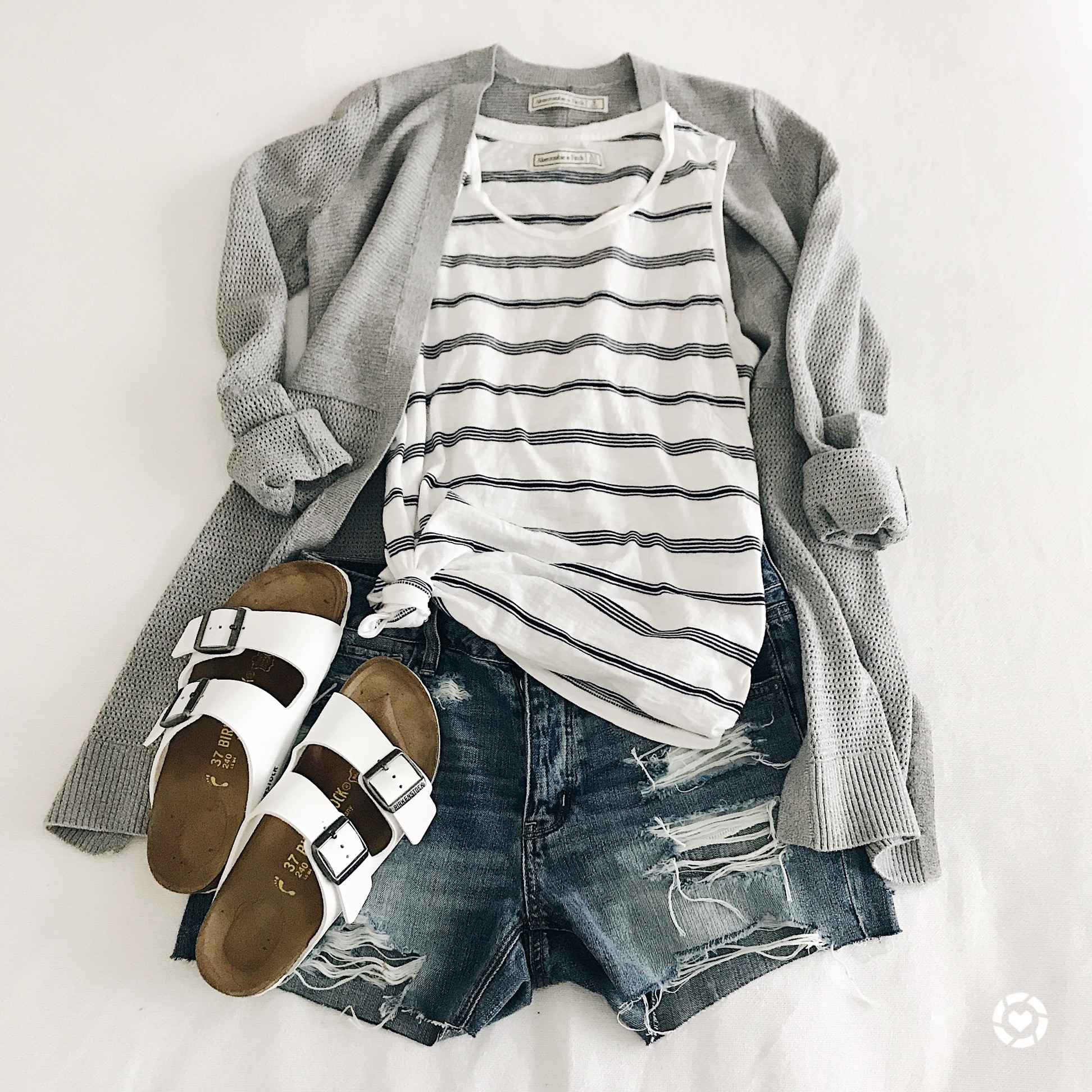 It warmed up for a BRIEF SECOND this week, and I threw this simple outfit together. I love this cardigan for throwing over everything, and I have a beige one too. It's nearly sold out though so grab if it there's any left! This tank is my favorite muscle tee you see *all* the time that I own in every color.
Shorts // Tank // Cardigan // Birkenstocks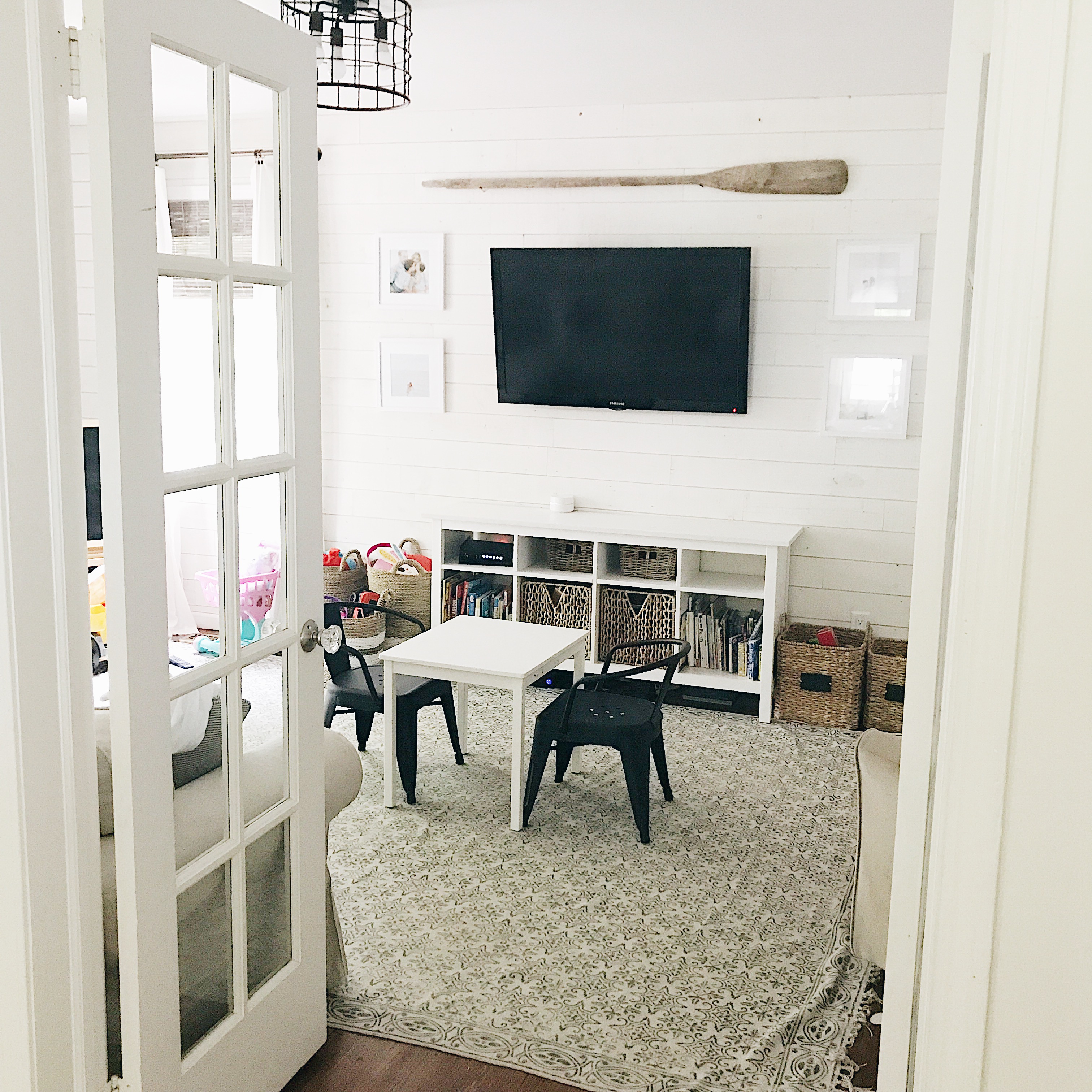 Last, I HAD to share this! These adorable little industrial chairs are on SALE this weekend for less than $62! We just bought them to replace the crappy chairs we used to have in here for the kids, and I love how they look! They're also much sturdier, which I was happy about.
And in case you missed it, I featured my every day makeup routine on Instagram and linked the products over on Facebook. I'm linking the video and products below for you guys, too, for easy shopping!
My Everyday Makeup Routine
Primer
Foundation
Corrector
Concealer
Powder
Blush/Bronzer/Highlight (in Nude Glow)
Blush (in Exposed)
Eyeshadow (in Bone)
Liner shadow
Eyeliner
Waterline eyeliner
Mascara
Lips
Stay tuned for more next week!