Thank you to Rack Room Shoes for sponsoring today's post!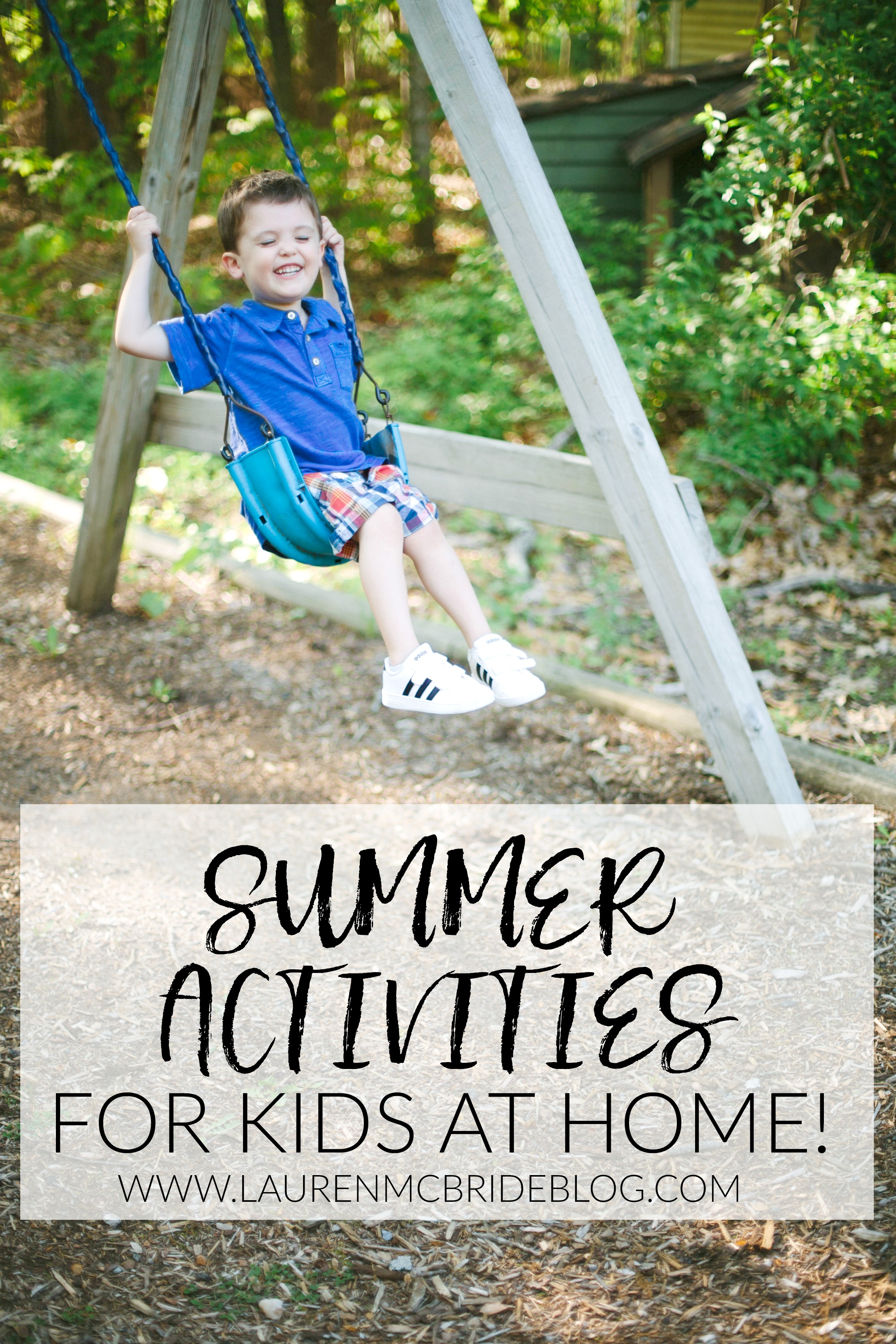 School's almost out! Which means our days are about to get a whole lot busier. Our summers in Connecticut feel entirely too short, so I love to take full advantage when they come around. I'm all about playing hard in the summertime because tired kids = better sleep! 😉 But sometimes I'm just too tired to bring them anywhere and try to make the most of a day at home. Today I'm sharing my favorite outdoor summer activities for kids at home that are budget-friendly (or even free!) and will keep your kiddos occupied during the long summer days!
Summer Activities for Kids at Home
We play hard in the summer, so I always make sure our feet are well-equipped with footwear! Rack Room Shoes is my go-to for shoes for the entire family. I'm able to stock up on great summer footwear for the kids and myself without breaking my budget. I love the matching Adidas sneakers Landon and Noelle are wearing (I have a pair, as well!), and their adorable Converse Chucks! I had to get Noelle a pink pair, and I love that the dark gray of Landon's will hide all the dirt. I love that I can find some of my favorite brands at Rack Room Shoes, and on-trend footwear for the entire family. I also scooped myself up a pair of espadrille flats because they're my favorite slip on shoe for summer time fun with the kids!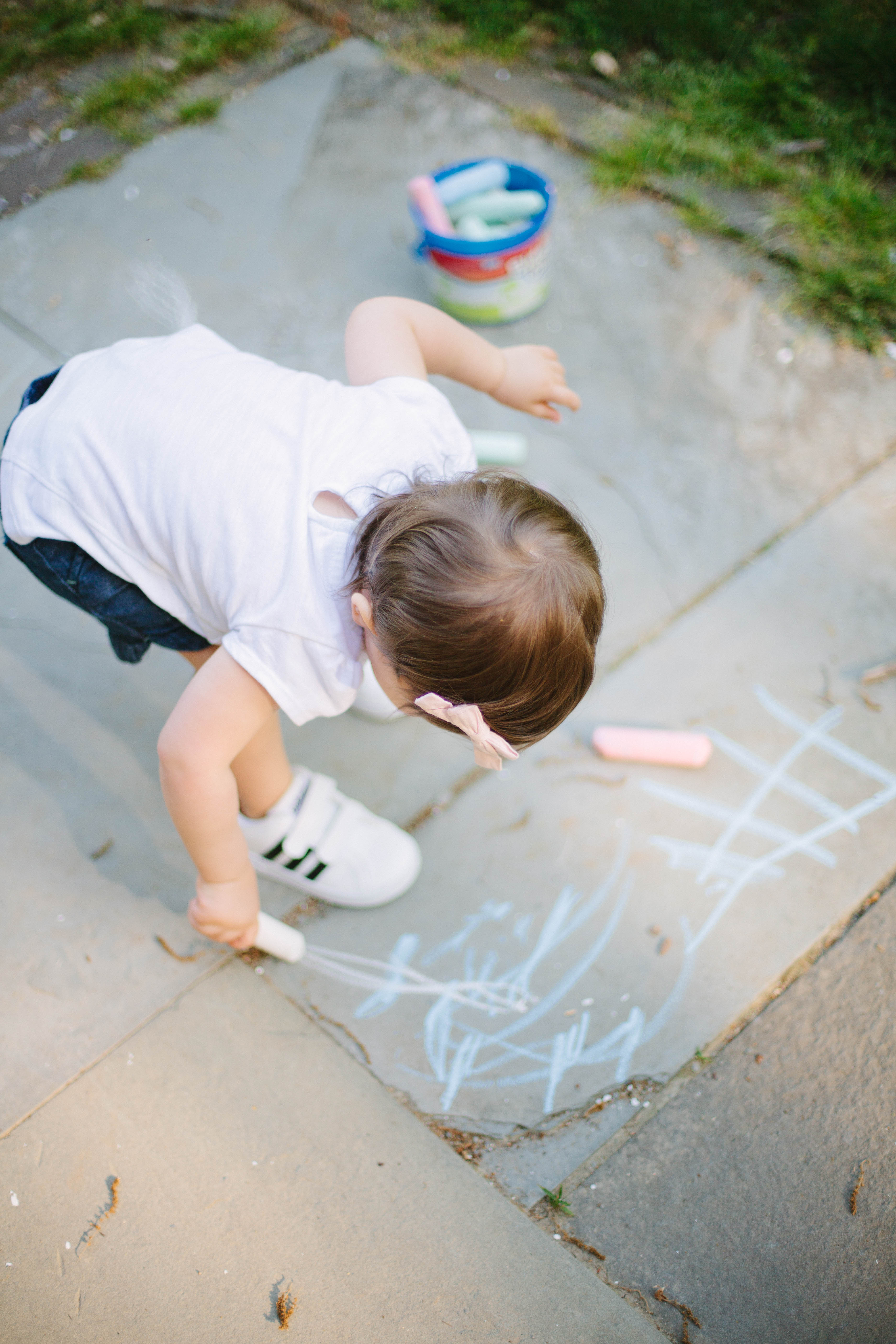 Sidewalk chalk: For some reason, sidewalk chalk is the gift that keeps on giving. Both the kids love to draw with it, and Landon likes to play hopscotch!
Water table: The kids LOVE this thing, all summer! They enjoy splashing around in it, and it even makes for a good sand table, too! You can find ours here.
Butterfly nets: I picked these up recently for $3 each at a local store, and the kids are so cute running around the yard with them. Granted, they don't actually catch butterflies 😉 But we've even played some games with catching balls from the ball pit or carrying around flowers from mom's garden. You can find some inexpensive ones here!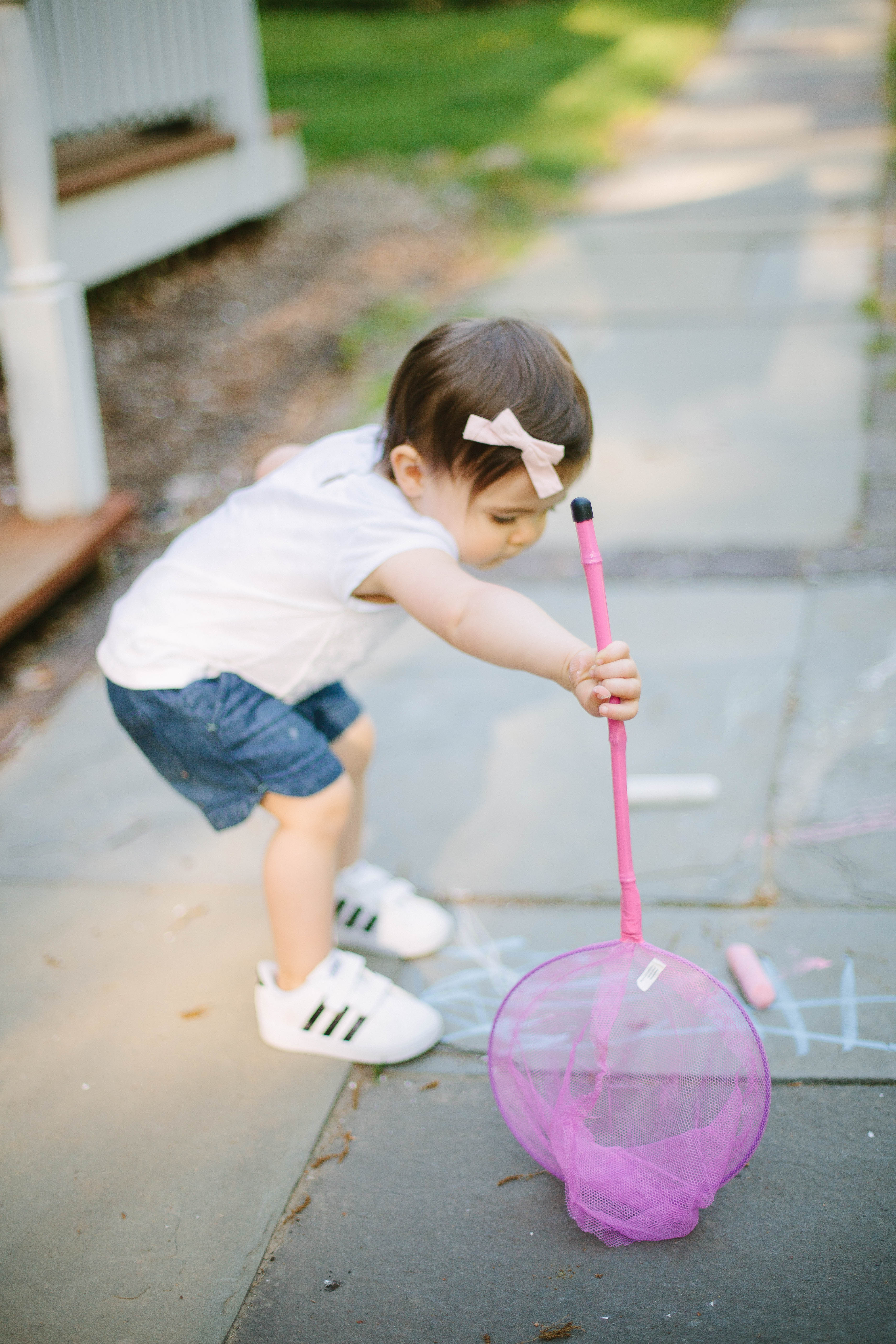 Trampoline: We picked up this kid's trampoline a couple years back, and I love that it's low to the ground and has a bar for them to hold onto! It makes for good exercise and energy release (gotta tire those kids out!).
Playground: We are lucky enough to have an amazing playground right in our yard, but otherwise I take the kids down the street to our local one for a change of scenery. Sometimes just getting out of the house makes all the difference! I like to find a playground that accommodates the little kids (like Noelle's age) too!
Play "car wash." Landon is OBSESSED with the car wash. OBSESSED. So this summer, I though it would be SUPER cute to make a little car wash at home with him! A simple hose or sprinkler does the trick…just have them drive through the water and get hosed down!
Build a fairy garden. This is on our summer bucket list because I keep seeing them everywhere! I thought it would be super cute to create a little fairy garden out of an old basin for Landon to "play" with. Granted, it will be more for his cars than fairies, but same idea 😉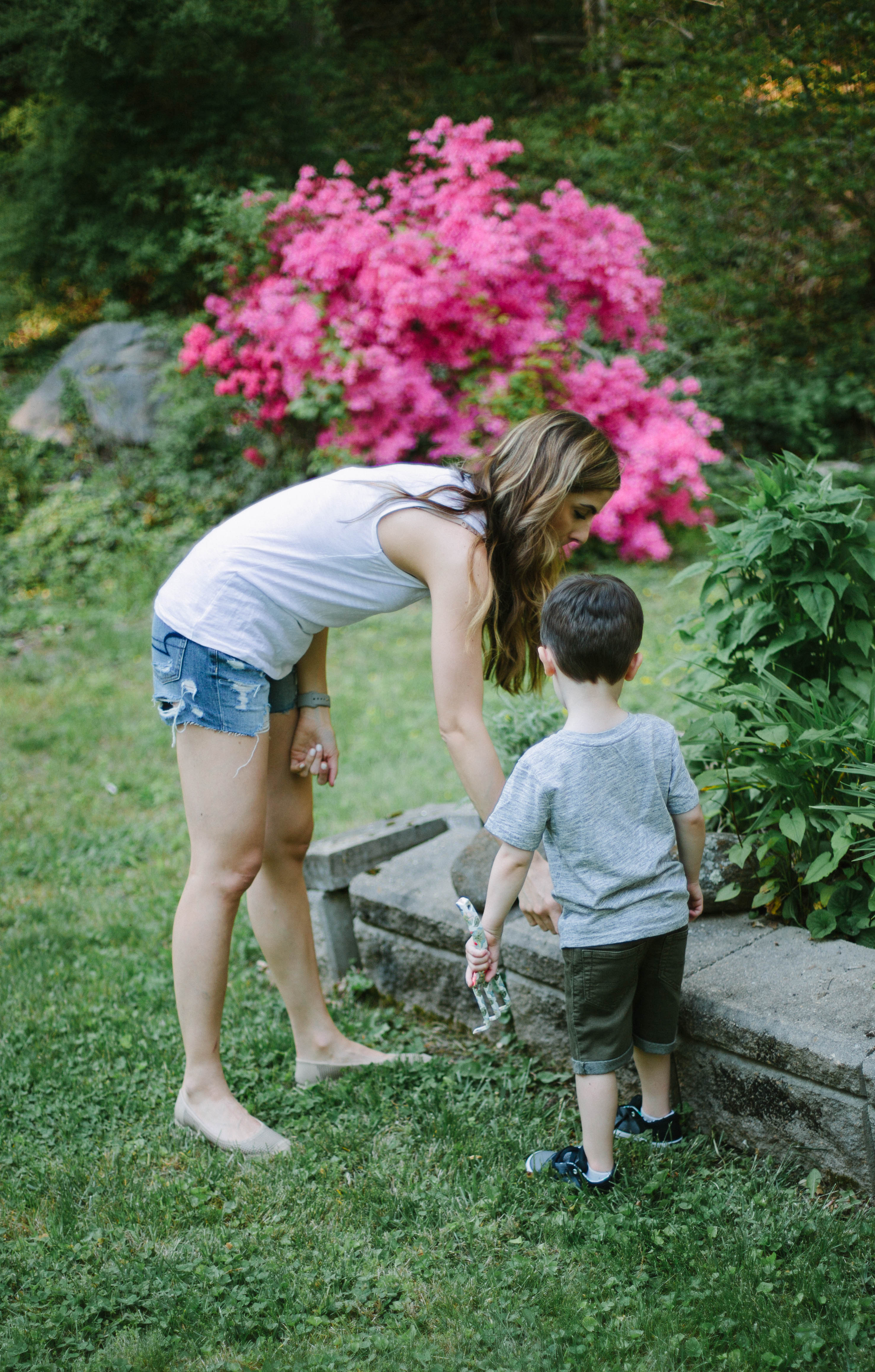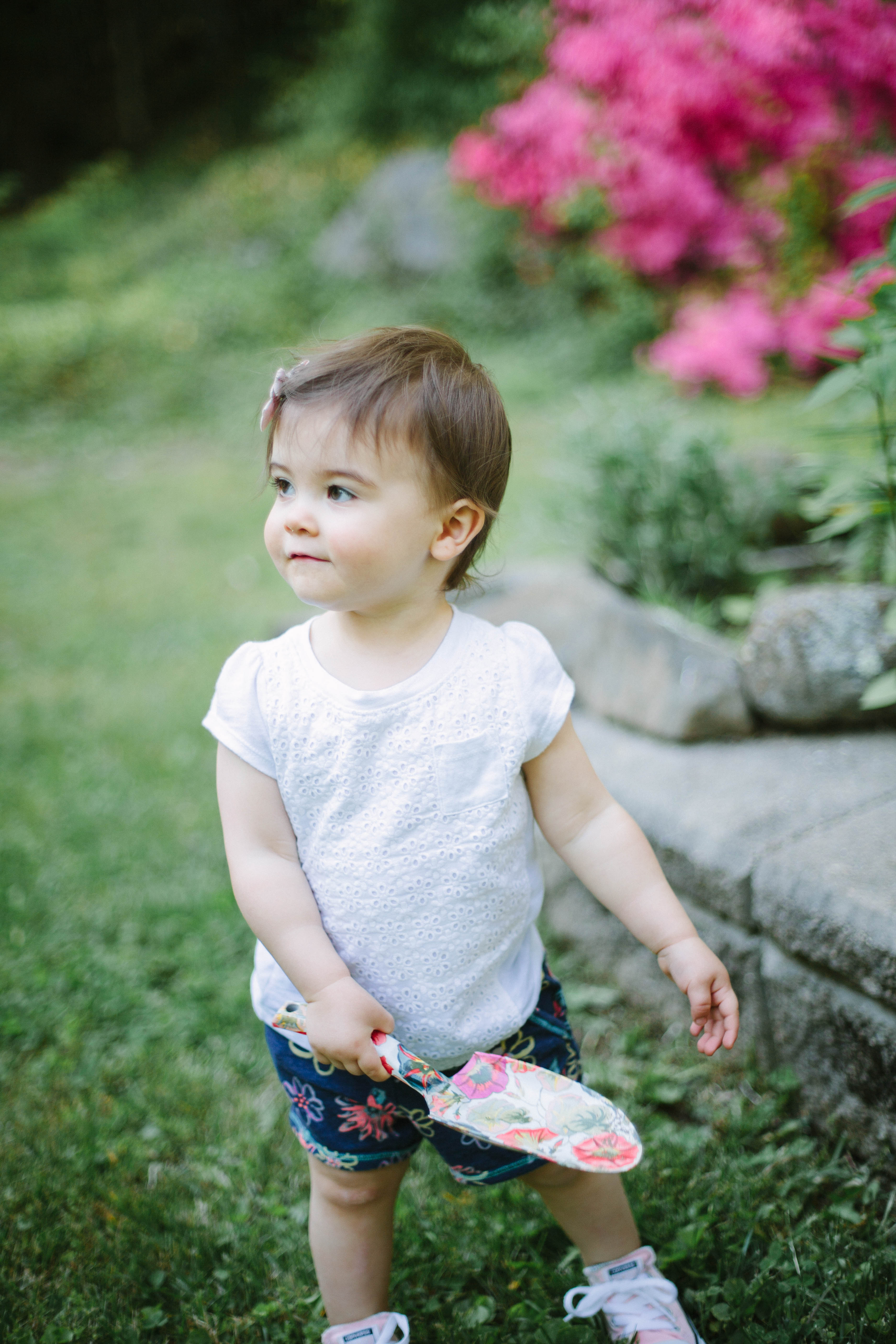 Water balloons. I realize this could get a little crazy depending on the age of your kids 😉 For Landon and Noelle, I would have them throw the balloons at the ground or something I specifically set up for them to throw it out so they don't throw them at each other (just because they're little!). I recently found this crazy contraption that fills up a ton of water balloons in minutes, so I'm totally getting it this summer!
Bubbles! What kid doesn't love bubbles? The bubble machine always keeps my kids busy, and it gets frequent use at our house in the summer.
Outdoor sensory bins. One thing I love about summer is the mess can stay OUTSIDE! My kids have always loved sensory bins, and the messy ones are the best ones! Get a little kiddie pool that can be easily cleaned, and fill it with fun sensory items like shaving cream! The hose will be your best friend in cleaning it up. 🙂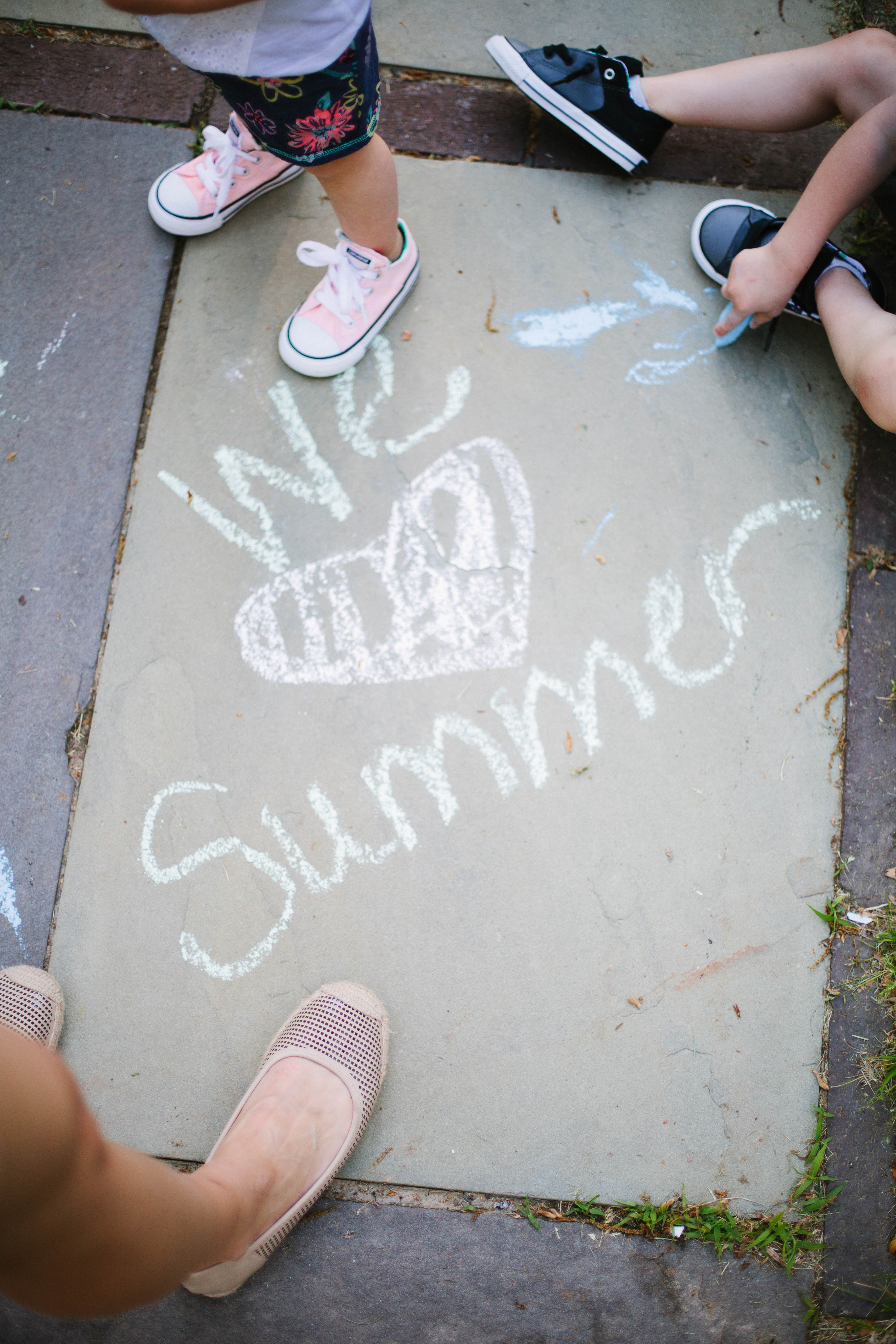 As much as I love heading to the beach, sometimes staying home is significantly easier with kids! I love having these activities up my sleeve for the days we stay home.
NOELLE'S SHOES:
Chuck Taylor All Star Madison Ox by Rack Room Shoes
Adidas Neo Baseline Infant by Rack Room Shoes
LANDON'S SHOES:
Converse Infant All Star High Street by Rack Room Shoes
Adidas Neo Baseline Infant by Rack Room Shoes
MY SHOES:
Xappeal Madelyn by Rack Room Shoes
What are some at home outdoor activities for young kids that you do in the summer? I would love to hear them!