Thank you to Barn Light Electric for sponsoring today's post!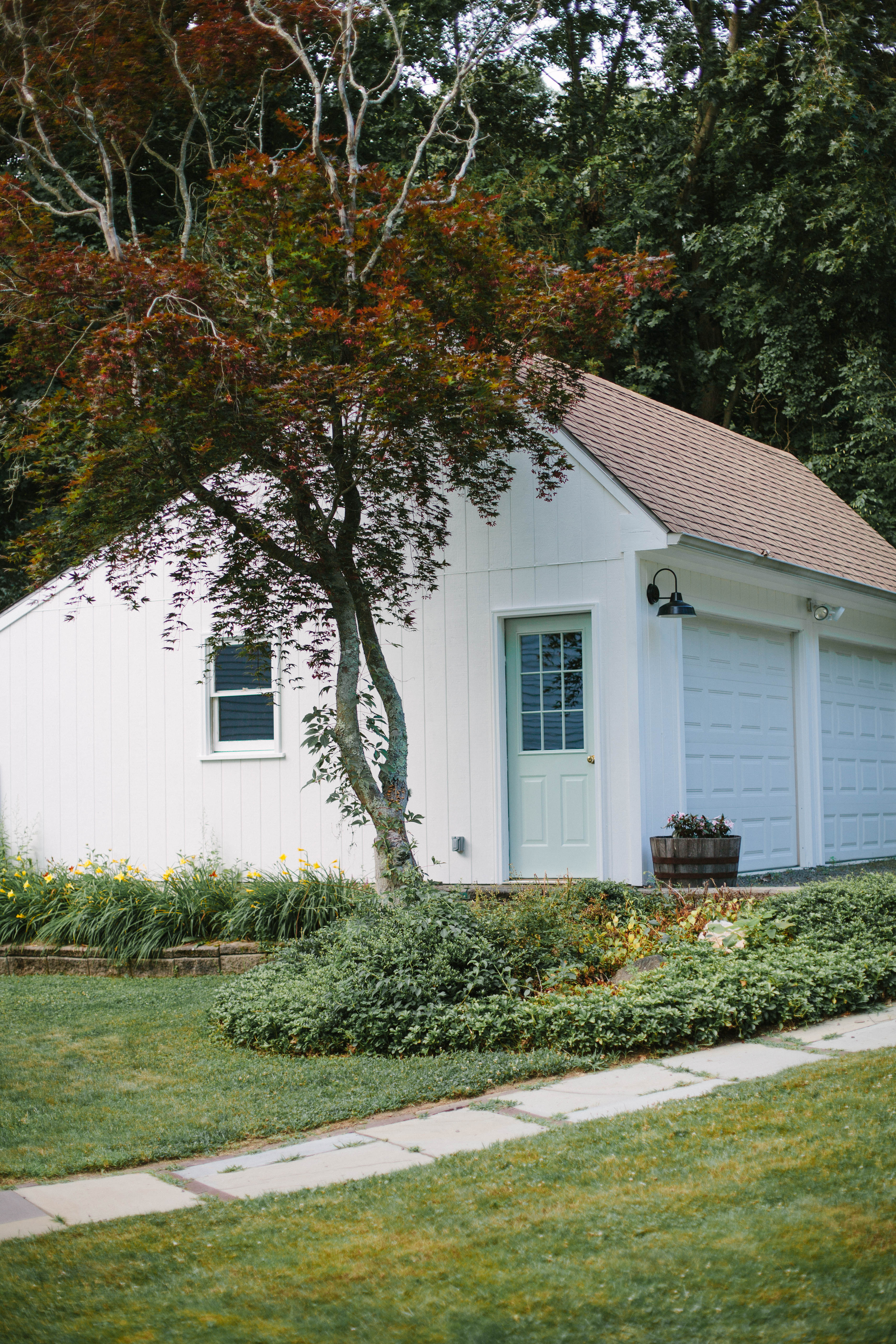 Since our house is no longer a terrible yellow, I've been all about adding some curb appeal to improve the look of our home. Our budget was pretty minimal due to the cost of the painting, so I settled on some Easy Ways to Add Curb Appeal that were also budget-friendly! Today I'm sharing three simple ways that you can do the same to your own home!
Easy Ways to Add Curb Appeal
Add foliage. Whether its garden beds in front of your home, or some simple plants in adorable pots, adding foliage livens up the look of your outdoor space. Since our garage is detached, I wanted some simple plants in my favorite vintage wine barrel to make the area look a little less plain. I always keep things very simple, so this was enough for me! We also had pre-existing garden beds along the side of the garage, which always makes for pretty scenery throughout the summer.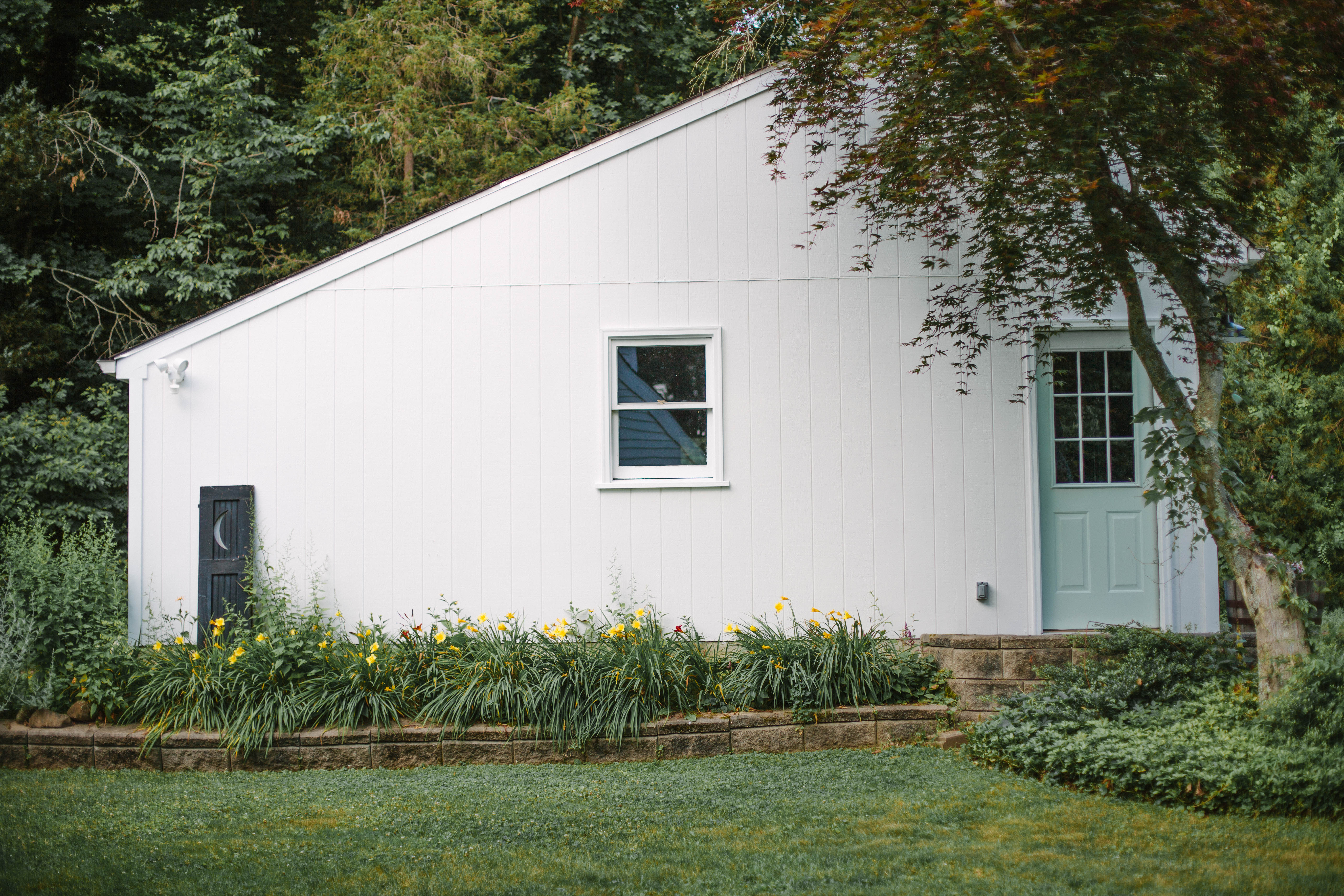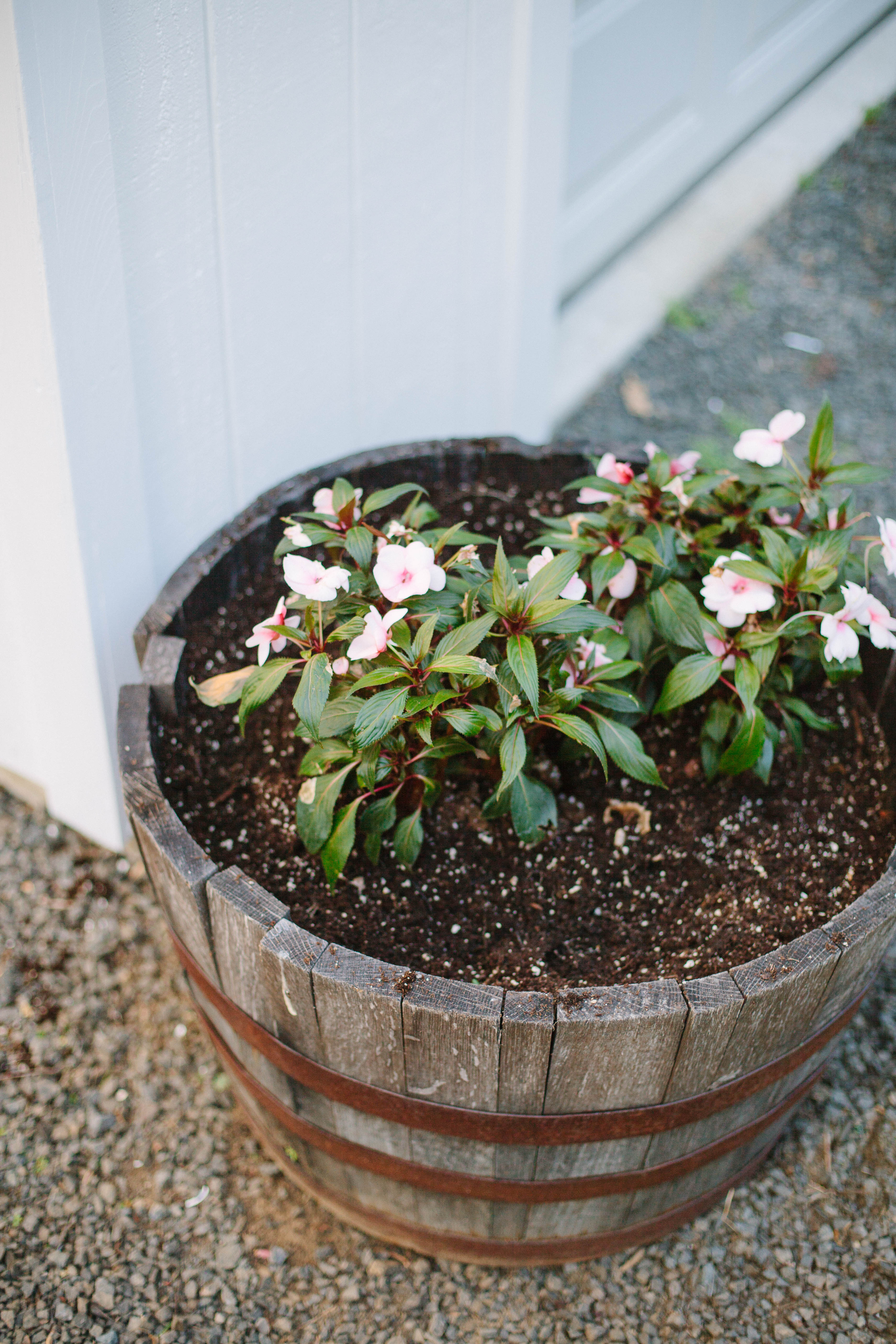 Change out the lighting. Lighting has such a huge impact on indoor and outdoor spaces, and should never be neglected. We had the most hideous lights on our garage before the house was painted, so I was determined to replace them with prettier ones to show off the new paint job! Of course, Barn Light Electric was, again, my place of choice. I had my eyes on their Ashland Wall Sconce, and thought they would look perfect flanking the garage doors. The Ashland Wall Sconce can be made in a variety of colors, and has the option of a wire cage as well. I chose black because I like the black and white contrast, and opted for no wire cages. I love how they look! Barn Light Electric is always my go-to source for lighting, as you already know! We used them for our porch lighting, as well.
Add a pop of color. You guys know I was back and forth with choosing a door color for our side garage door, but I'm SO happy I chose this pale blue! We went with Benjamin Moore Palladian Blue (the color actually looks a little brighter than in these photos), and it's the perfect splash of color to the white garage. I plan to paint our front and side doors this color, as well. I think it adds the perfect curb appeal, and makes our house look cheery and welcoming.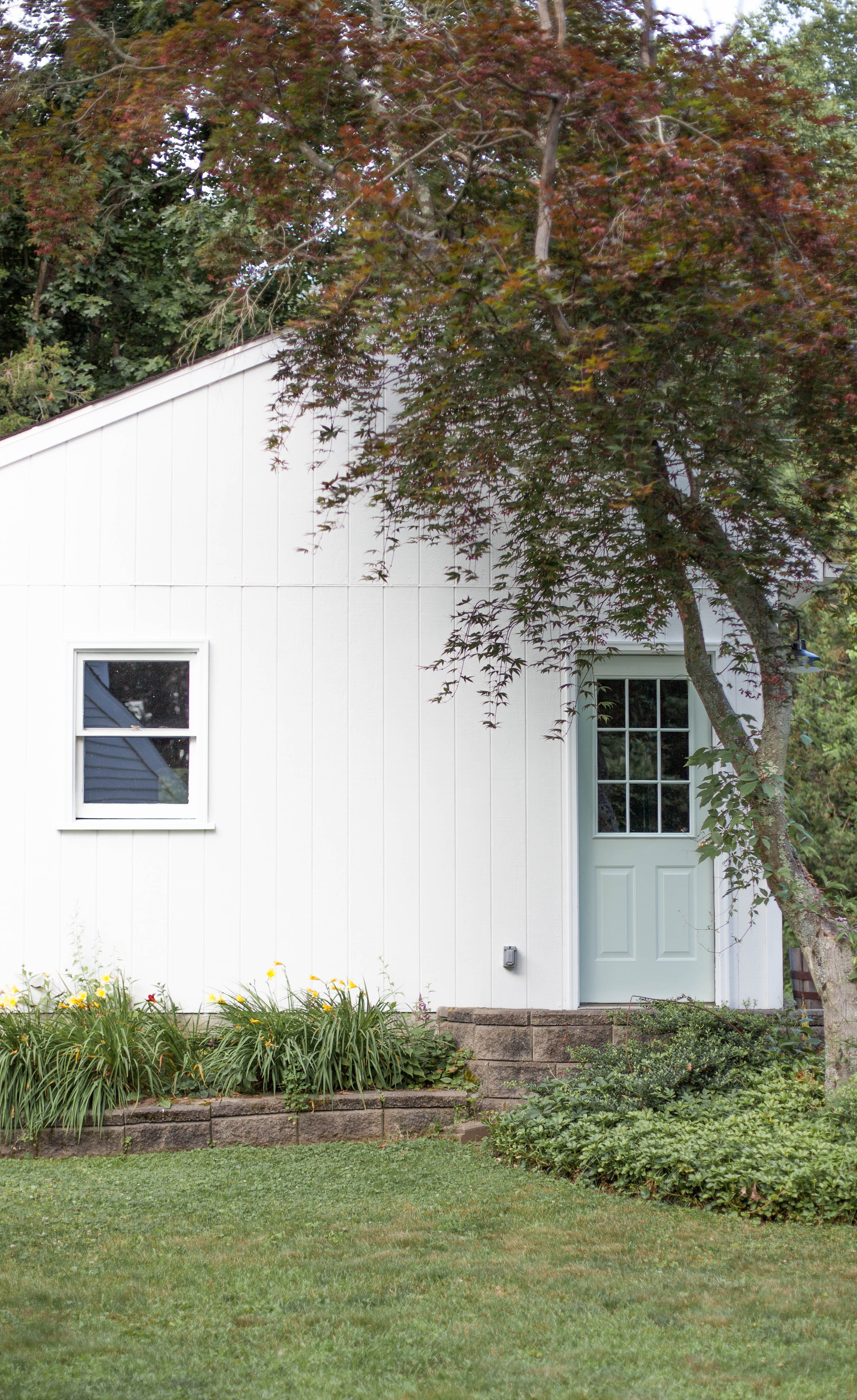 These three simple steps will add curb appeal to your home in no time! It's amazing the difference some simple changes can make! Be sure to check out Barn Light Electric for their amazing lighting options. They will always be my number one lighting source (and my electrician husband approves!)