Thank you to Baby Jogger for sponsoring today's post!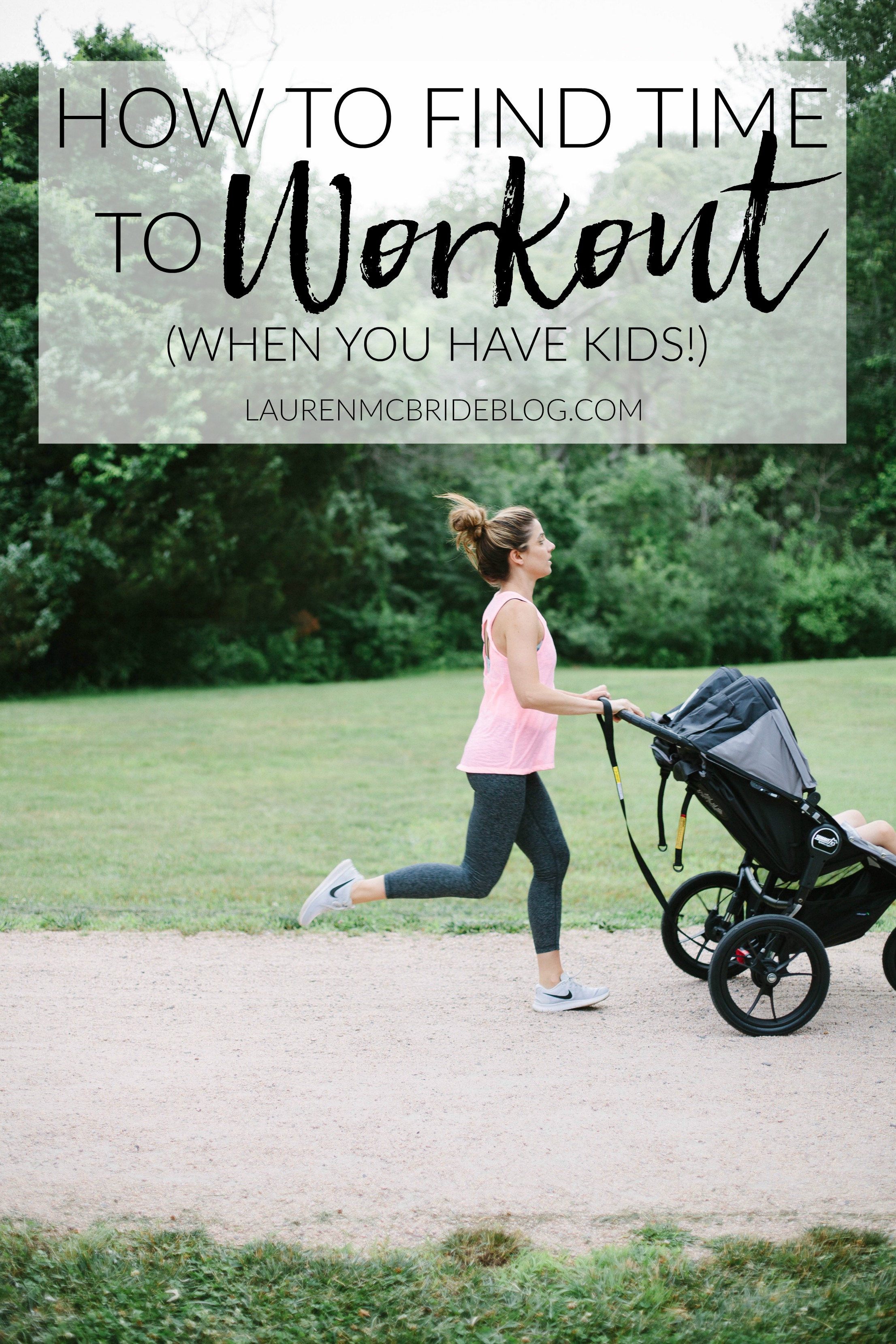 One of my most frequently asked questions is, "How do you find the time to workout?" Well if I'm being honest, I have a babysitter. Since I started working from home, I needed to make some changes so my days would actually be productive. I hired a babysitter to be here with my kids while I get work done, and I take advantage by sneaking away for an hour to head to the gym. It's my sanity, makes me feel better, and has made a world of difference for me mentally and physically. But having a sitter wasn't always an option for me, and I needed to get creative with my workouts. Today I'm sharing How to Find Time to Workout, especially if you have kids, and some things you can do if you're a busy mom like me just trying to squeeze in a little time for yourself!
How to Find Time to Workout
Workout with the kids! There was a point in time when this was my only option for working out. I would strap Landon in the jogging stroller and hit the trails near our house or head to the park we loved that had a running path. The benefit of the park is there was a playground for him to play on after! But even if I couldn't do that, I would still try for a little walk around the neighborhood. A 20-minute walk is just fine! Now with two kids, we use the Baby Jogger Summit x3 Double Stroller. I often bring them to the same park I would bring Landon to and do my playground workout using the playground equipment! Get creative, ladies! Park benches and monkey bars can double for exercise equipment! You can see my playground workout here where I show you all my "moves."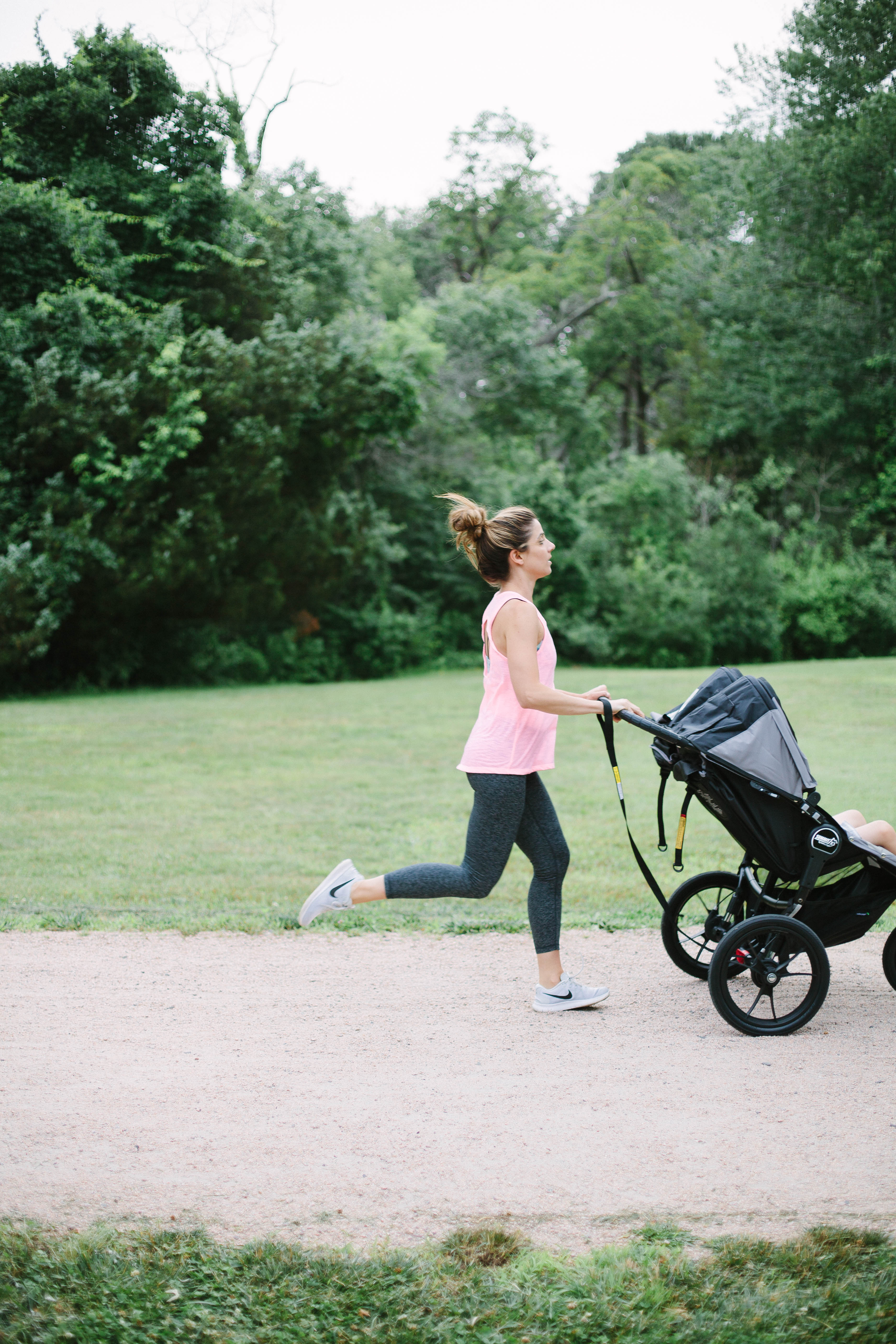 I love the Baby Jogger Double Summit x3 for my running workouts for many reasons, but one in particular is the hand brake. This makes it easier to control the stroller when I'm jogging downhill on the trails. The all-wheel suspension makes it a smooth ride for the kids no matter what the terrain. The stroller glides easily, which makes it much easier to navigate while running as well. It also folds INSANELY easily. This is always a bonus for me, because sometimes strollers aren't that easy to fold! The Double Summit x3 is by far my preferred stroller for workouts.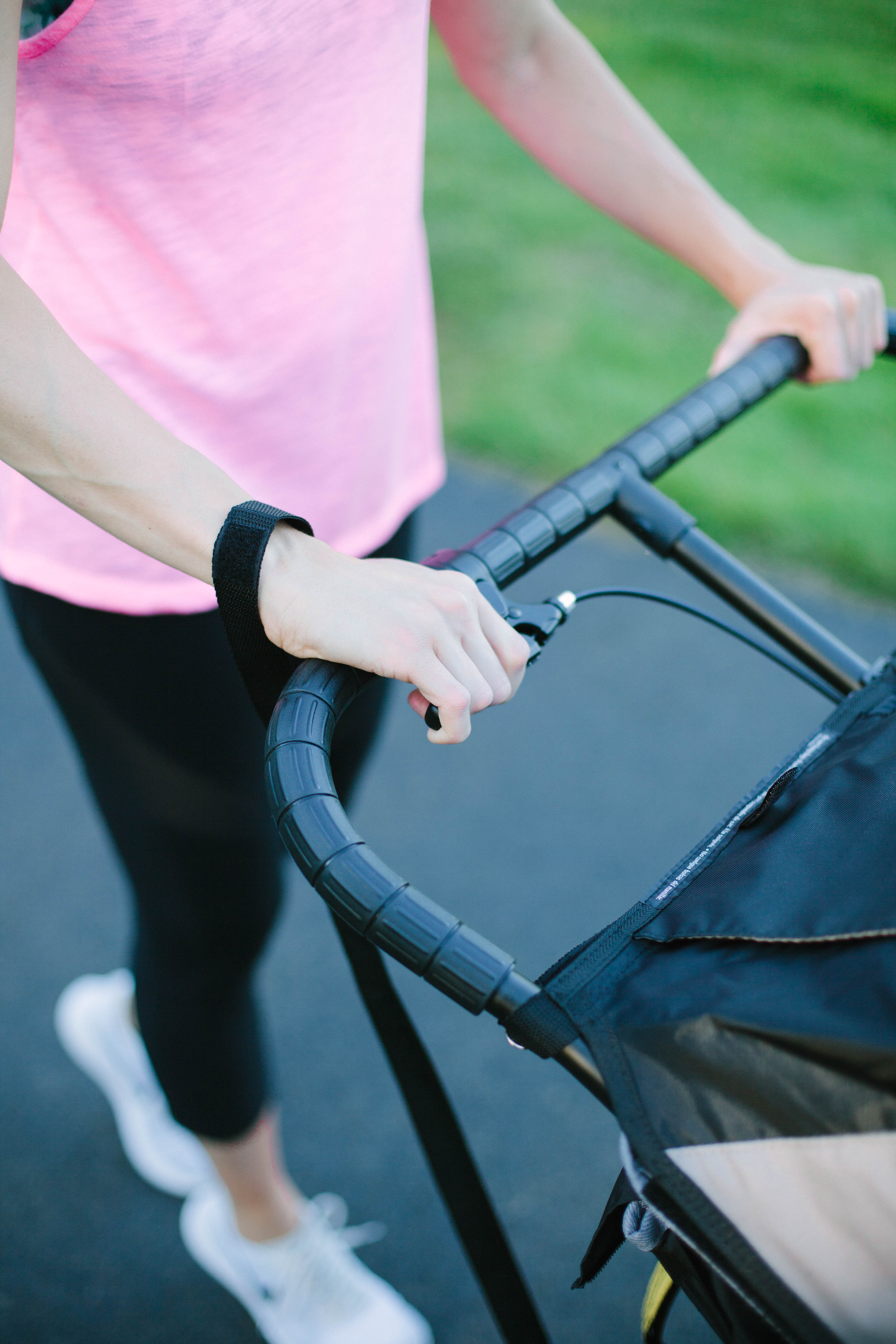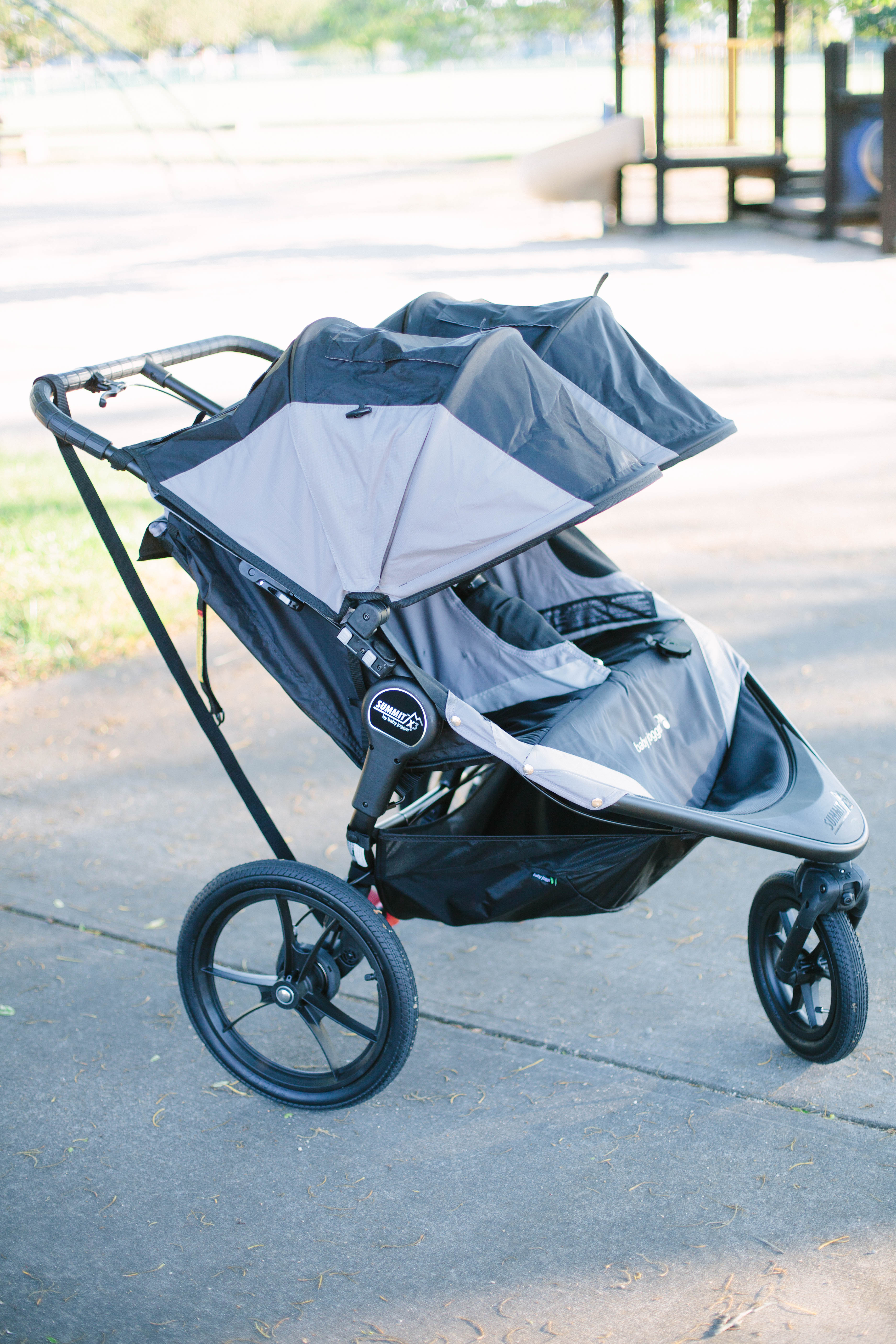 At home workouts. There's actually a ton of at home workouts available to you, and I don't mean the ones you need to sign up monthly and buy shakes for. YouTube actually has a TON of FREE workout videos, and there are even workout apps too! If there is a charge, it's very minimal, which beats the price of a gym membership! I've always been a huge Blogilates fan (her pilates ab workouts KILL ME), YouTube yoga workouts, the Tone It Up girls and Barre3 if you like a barre workout, and many use you suggested Fitness Blender on YouTube. You can pick the times for most of the workouts, which is great if you know you only have 20 minutes! 20 minutes is better than nothing, am I right? I used to get my workouts in during nap time!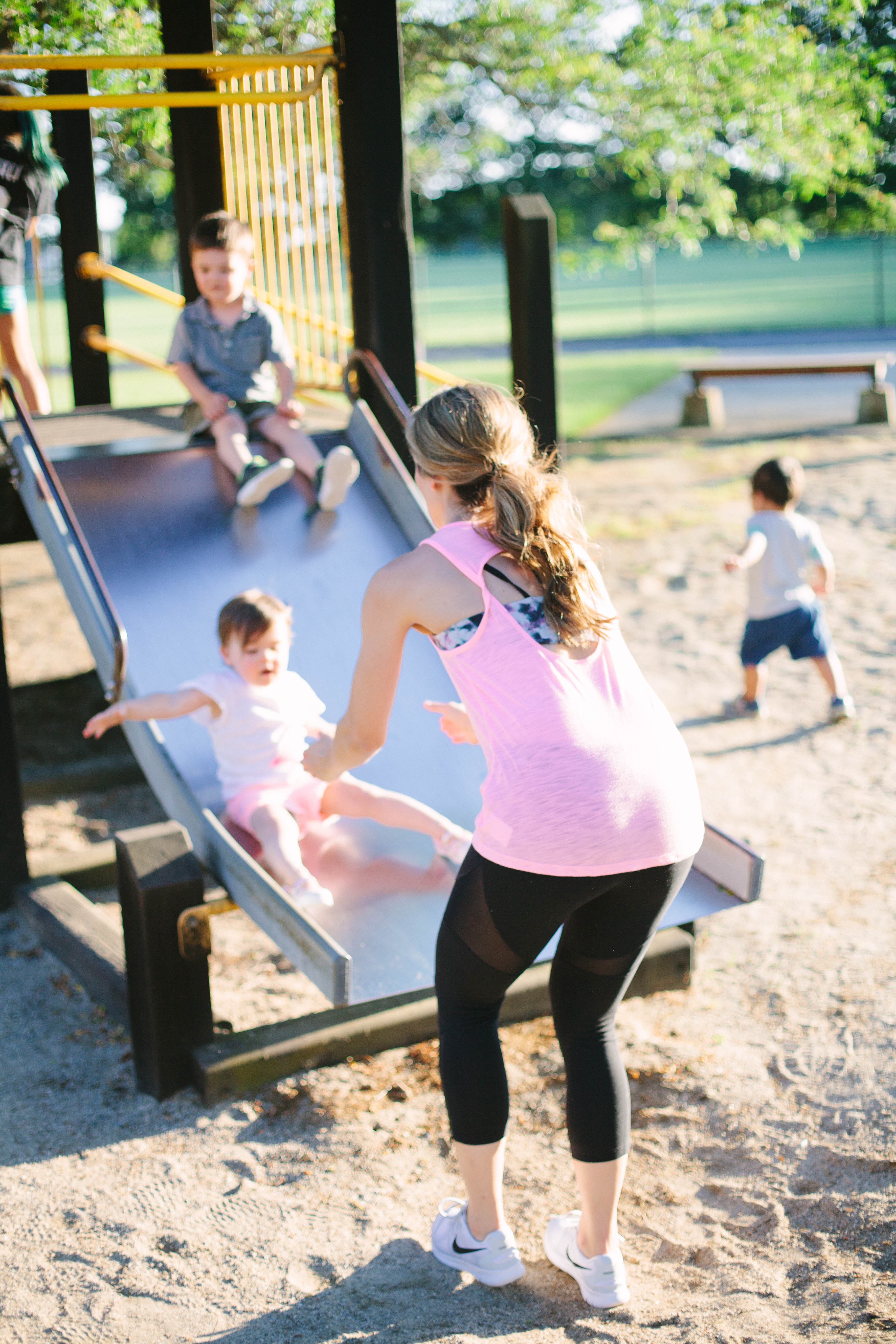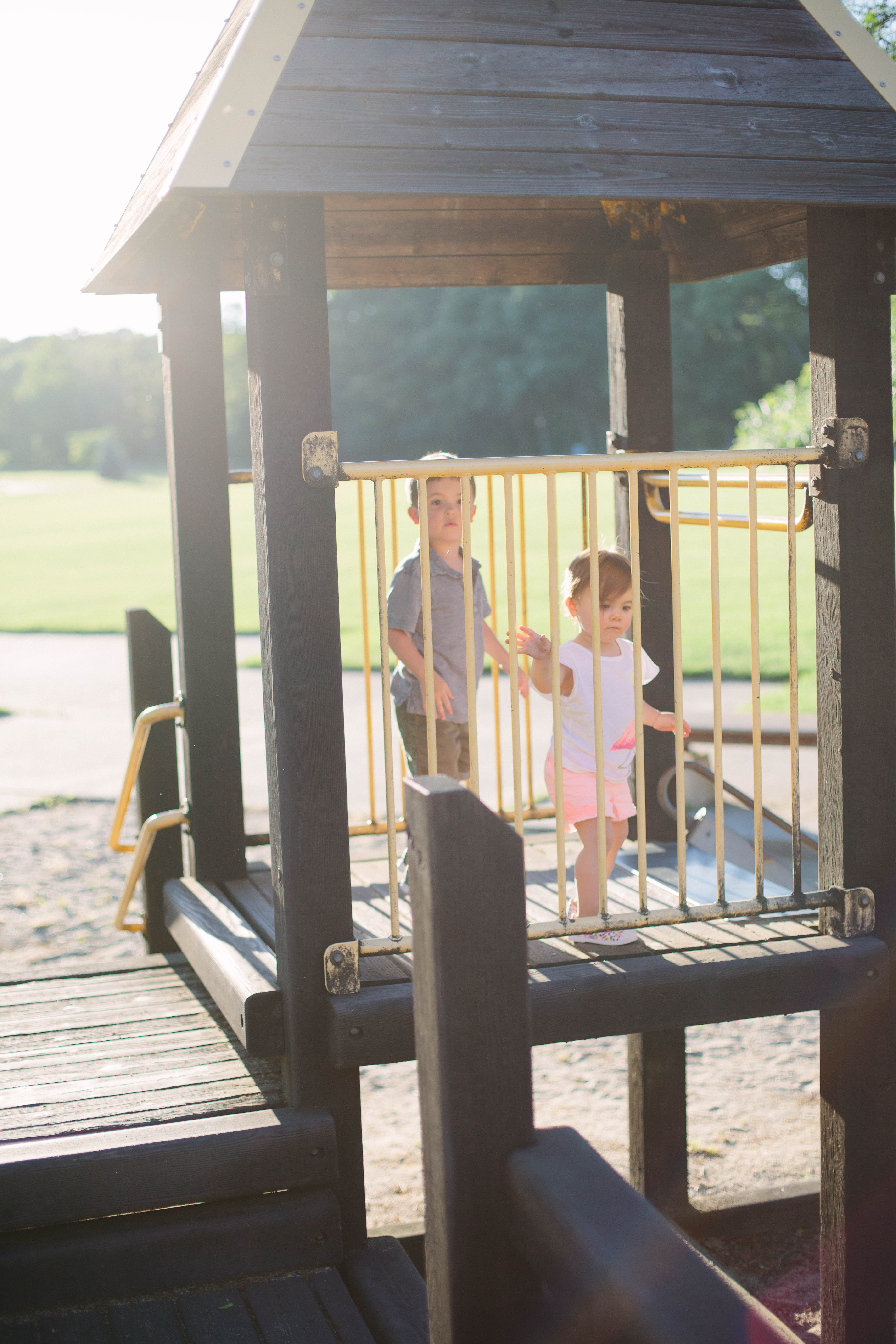 Workout with friends with kids! Grab a BFF and do an at home workout together for motivation! If your kids are little, set them up in the bouncer or play saucer to be your cheering squad. 🙂
Gym with daycare. Our local YMCA has a daycare program, which is great for moms with no childcare! Find out of your gym offers one, and take advantage if it's something you feel comfortable with! I totally get not everyone does, and it's going to be a personal preference. I personally haven't used a gym daycare, but I have many friends who have and love the service.
Lunch break! This option isn't available for everyone, but I know many working moms that use their lunch hour to fit a workout in. Even if it's a walk around the building!
Don't set unrealistic expectations. This is probably the most important tip I can give you. Don't set unachievable workout goals. I know there's no chance I can work out 5 times a week. It just won't fit into my busy schedule at this moment in time and I'm also TIRED. But 3 times a week I can totally manage! Start small and see how you do meeting those goals. And if you can't find the time to work out AT ALL one week, that's okay too. Be easy on yourself!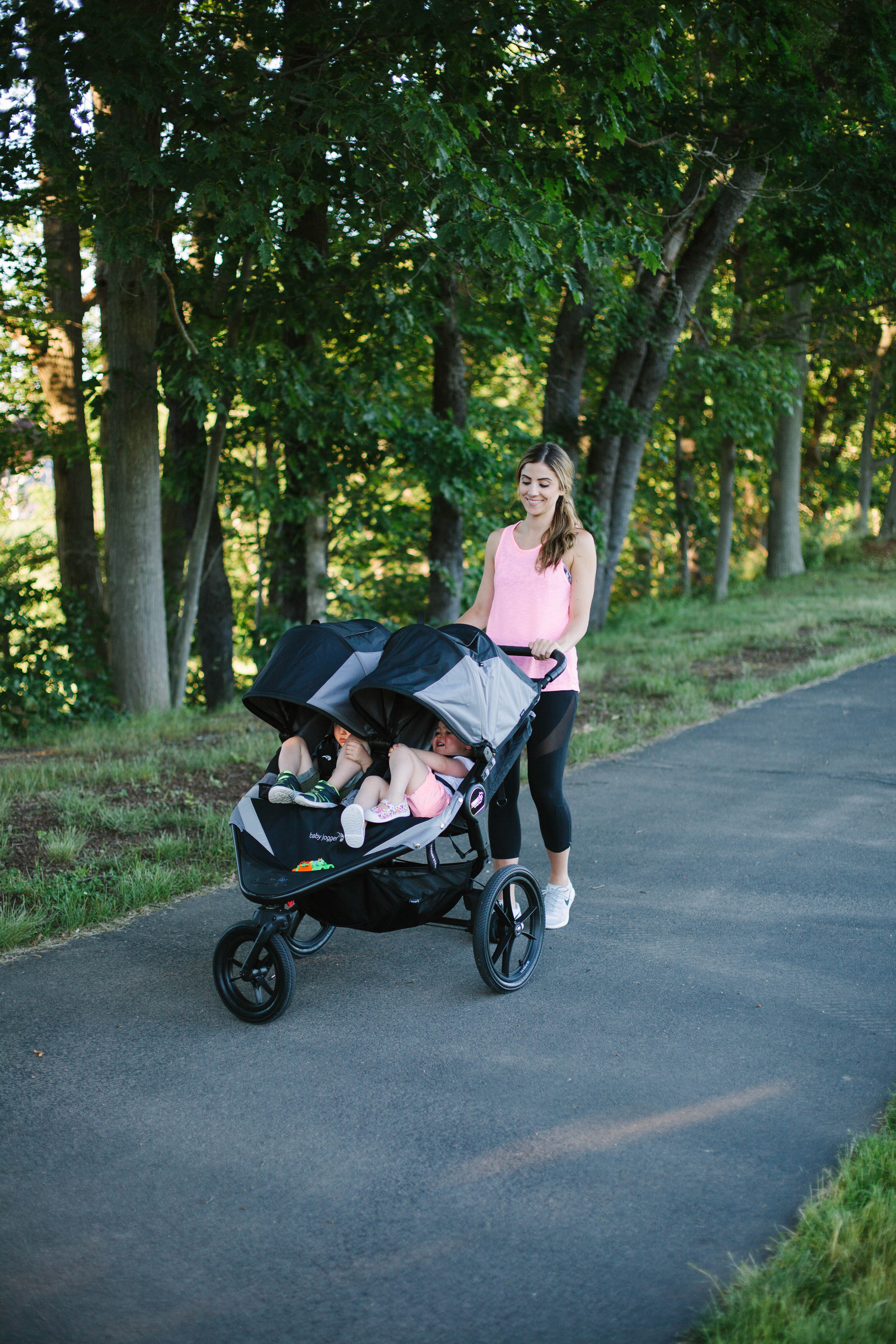 If you're looking for the perfect jogging stroller, the Baby Jogger Double Summit x3 is your winner! We've been using it for well over a year now, and it's still our preferred choice in stroller! And hopefully these tips helped you carve some workout time in for yourself 🙂