This is a sponsored post written by me on behalf of jane iredale – THE SKINCARE MAKEUP™. All opinions are 100% mine.
Okay moms. I know there are some of you out there who have minimal time for makeup. I totally feel you. If I didn't wake up before my kids, or strategically time it for when they're eating breakfast, I wouldn't have time for makeup either! Today I'm sharing a SUPER simple 5 Minute Mom Makeup Tutorial with you guys for those days you have all of 2 minutes to get yourself ready and want to look a liiiiiittle less like you just rolled out of bed.
5 Minute Mom Makeup Tutorial
For today's tutorial, I'm using jane iredale's PurePressed Base Mineral Foundation. It's a multi-tasking product (just like us moms!) that acts as a foundation, concealer, and sun protection all in one. It's sheer or full coverage, depending on how you build the application, and is also water resistant (bonus!). The best part? It's filled with CLEAN ingredients that provide skincare benefits as well! It's packed with sun protection, antioxidants, and botanicals that nurture and protect the skin. It's also cruelty-free!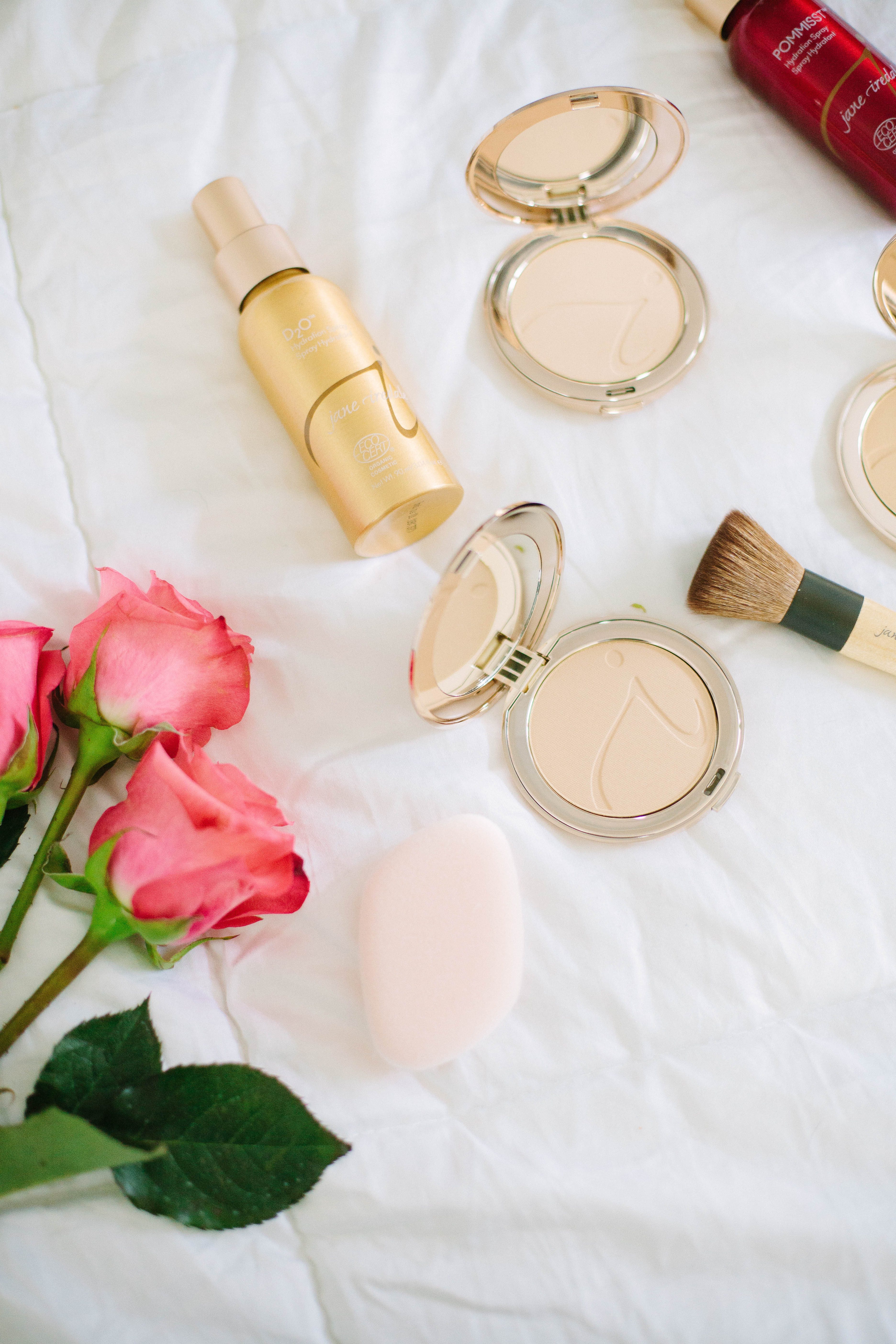 I'm also using jane iredale's Hydration Spray, which helps to set the foundation and creates a long-lasting, flawless finish. The Hydration Sprays are all ECOCERT Natural and Organic certified. This means they comply with the demanding requirements of the ECOCERT standard. To qualify, they must be comprised of a minimum of 95% ingredients of natural origin and a minimum of 10% ingredients from organic farming. Which means this brand is awesome ALL around!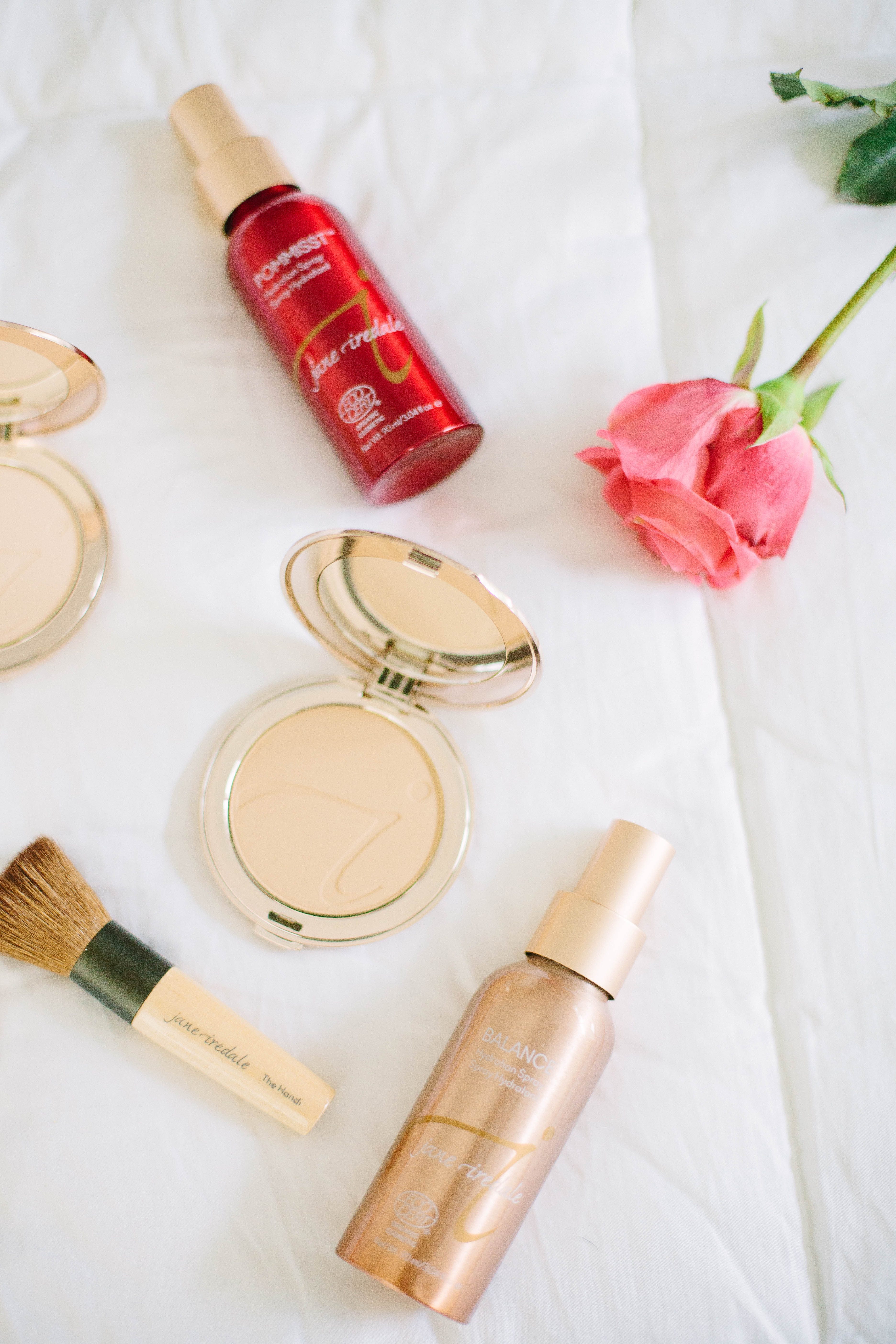 This makeup tutorial is so easy you guys can do it in MINUTES! It's perfect for busy moms, or those of you who are just busy in life! Or also those of you who want a little something to even out your skin tone.
Using jane iredale's Flocked Sponge, I applied the PurePressed® Base Mineral Foundation all over my face. The coverage is sheer to full, which means it's buildable. I applied a fuller coverage to areas of scarring and my under eye circles, but left the rest sheer to medium. It's easy to apply and build, and I was impressed at the coverage it gave!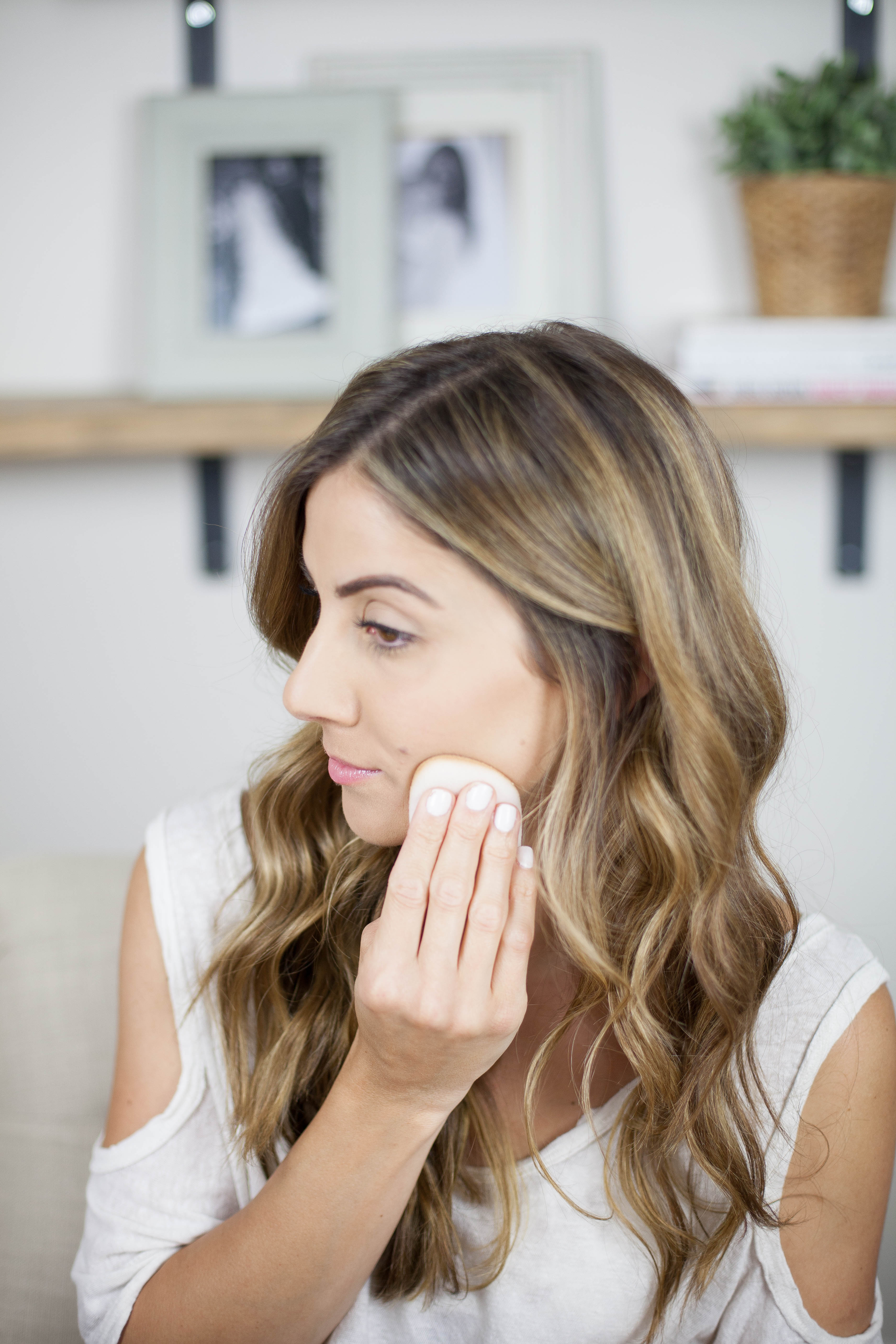 To finish, I applied the POMMIST Hydration Spray to set and hydrate my skin. There are 3 different Hydration Sprays, but I chose POMMIST because it's meant for all skin types (my skin has actually been pretty great as of lately…maybe it's pregnancy!). Another multitasking product, the Hydration Sprays not only set the foundation, but provide skincare as well. It's also cruelty-free! There's a variety of options, whether you have sensitive, acne-prone, or normal skin. They all hydrate and calm the skin while making the foundation last longer.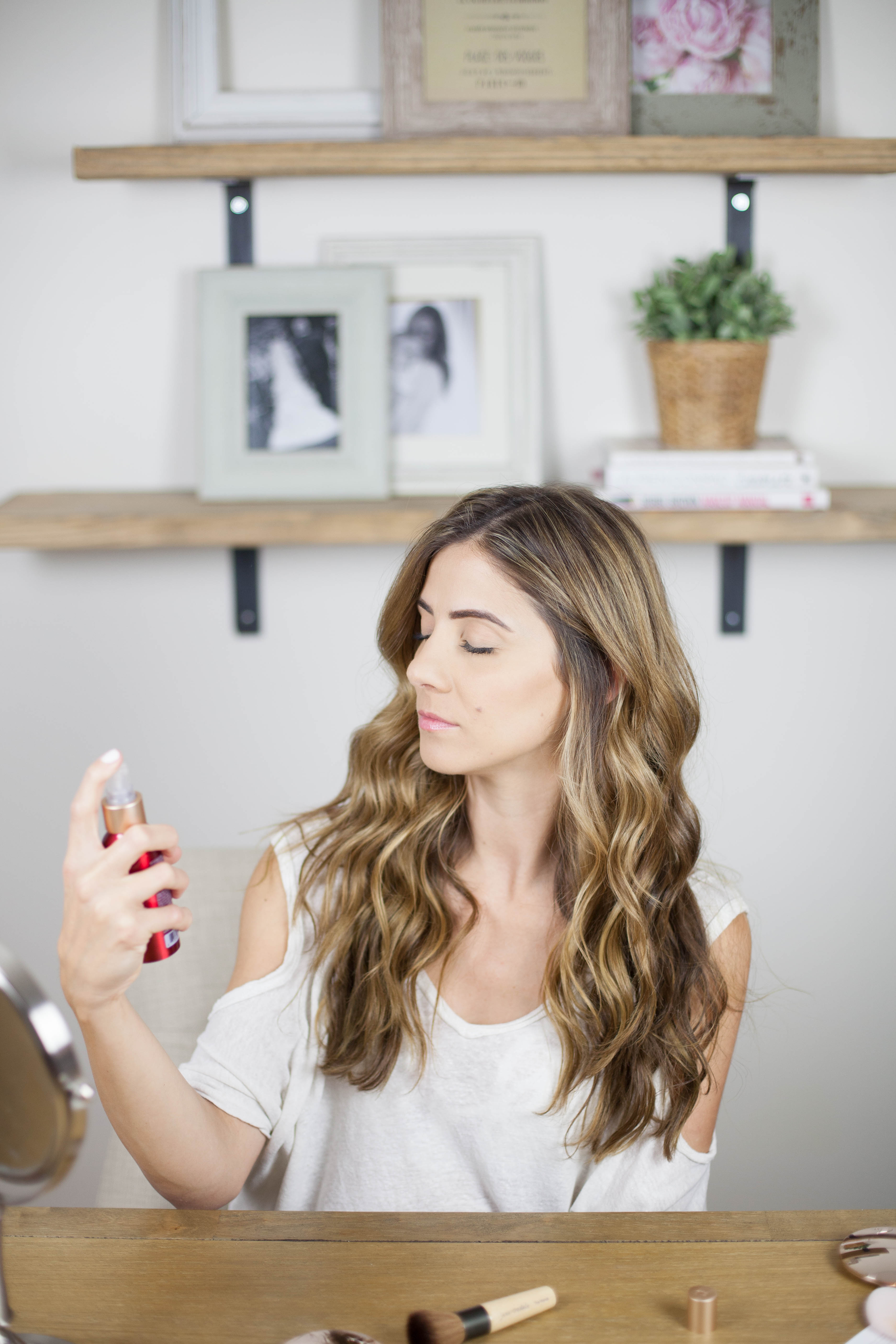 I also swiped on some lipgloss and a coat of mascara, but that's not necessary of course! 😉 I just think it makes me look a little more bright-eyed and put together.
To see the jane iredale difference and how easy the products apply, watch the video below! I'm really pleased with the results, and will be reaching for the PurePressed Base Mineral Foundation on days I have minimal time!