Thank you to Tom's of Maine for sponsoring today's post!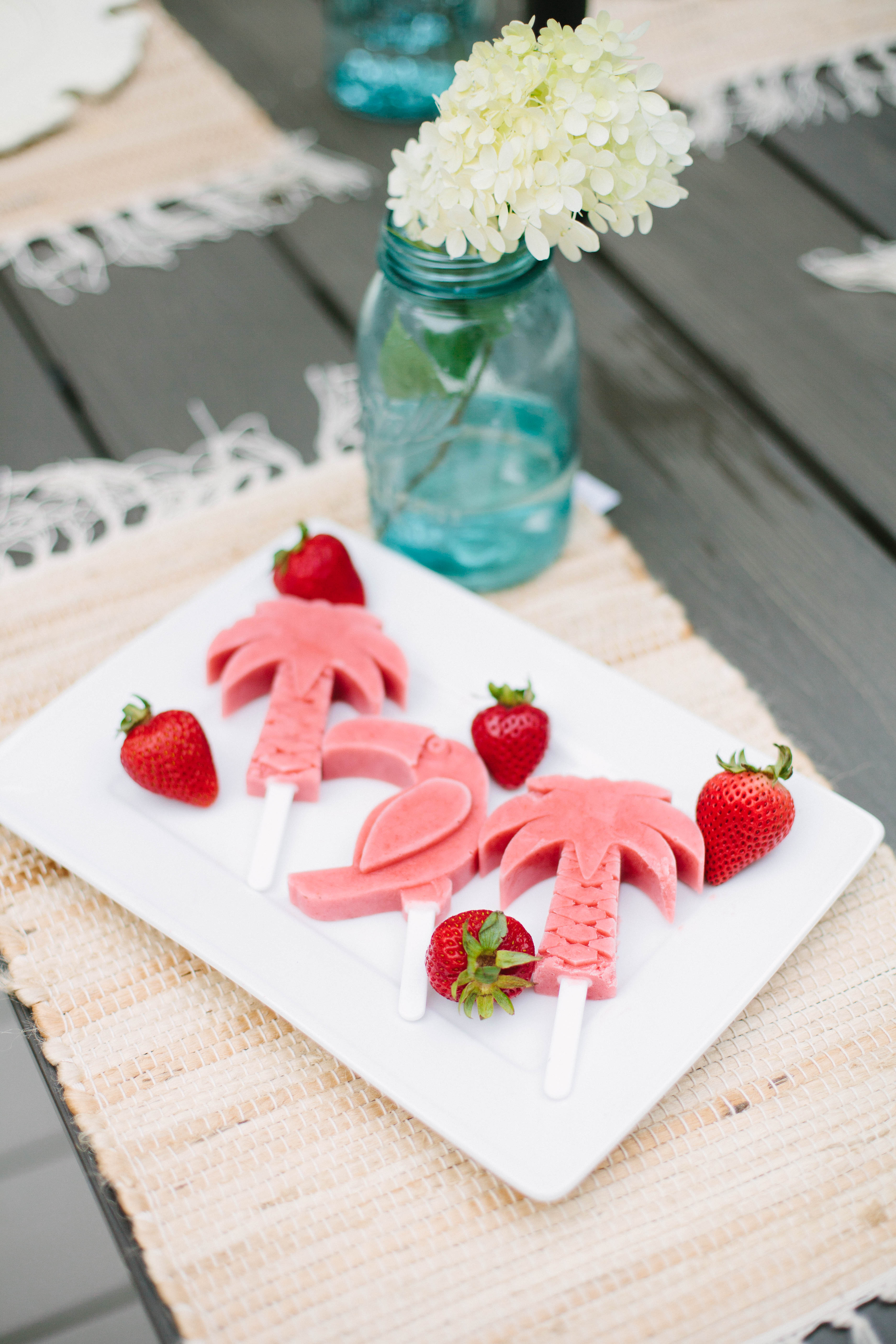 Summer time is filled with so many great joys in life…beach days, playing outside in the sprinkler, BBQs, endless amounts of ice cream, and s'mores off the fire with friends to name a few. I feel like our summers are all too short here in Connecticut, so I try to make them as enjoyable as possible for the kids! One fun activity we did together was make some simple Homemade Strawberry Banana Popsicles. Who doesn't love popsicles in the summer, am I right? They're super easy, natural, and loaded with healthy ingredients too! Today I'm sharing this simple recipe, that's inspired by the 25th anniversary of Tom's of Maine Silly Strawberry Natural Kids Toothpaste, with you!
Homemade Strawberry Banana Popsicles
While I'm all for store-bought items (hello, saves time!), I still have an appreciation for homemade meals and snacks. Store bought popsicles can be loaded with sugar, so I try to make my own to cut back on the sugar intake (especially with the kids). This recipe is incredibly simple – think of it like a smoothie but in popsicle form!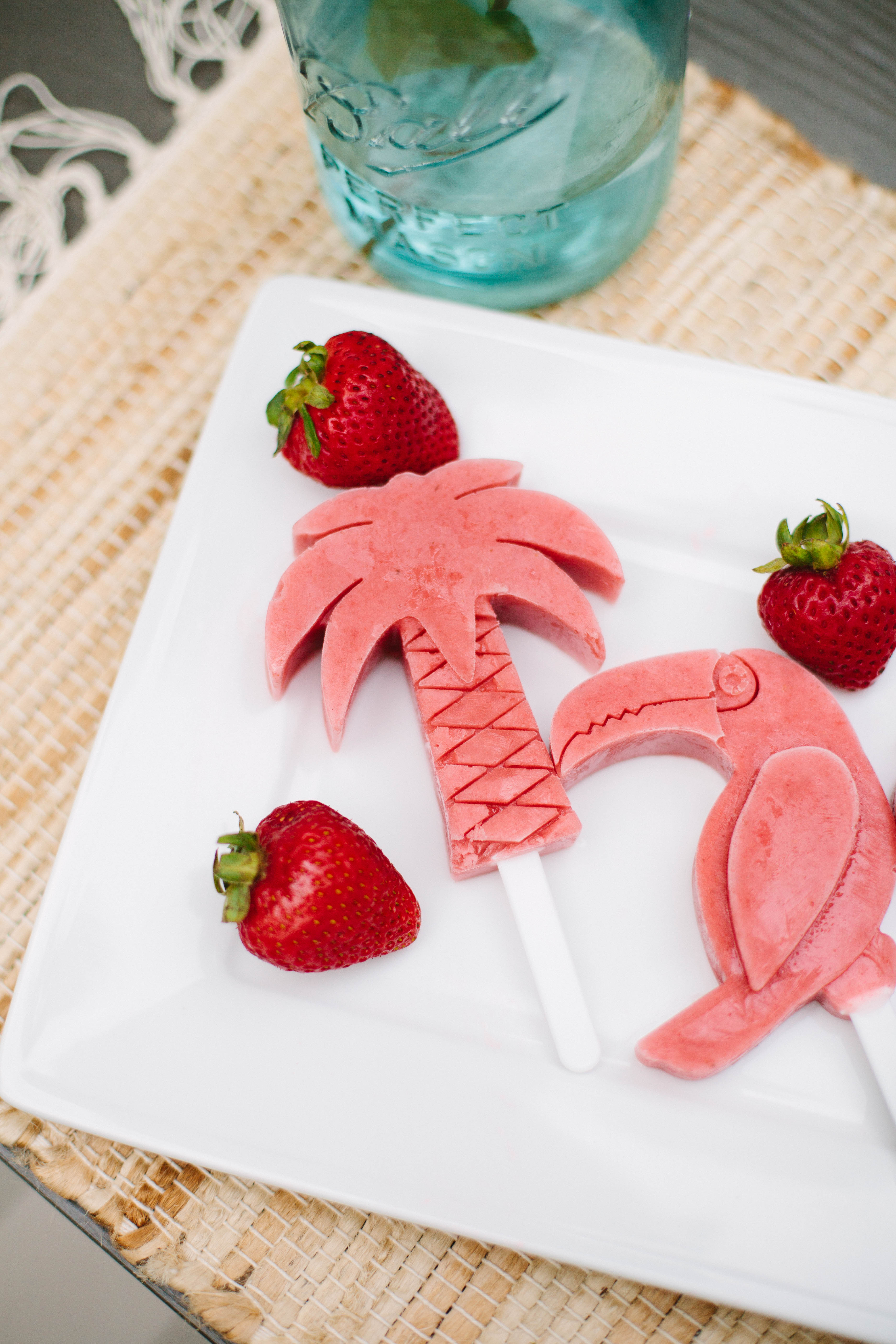 I had some frozen strawberries left over from our recent visit strawberry picking adventure which I added to a blender with a frozen banana. Next, I poured in a couple tablespoons of honey and one cup of coconut milk. That's literally it. I blended the ingredients until they were smooth, and added the mixture to these cute tropical popsicle molds we received from a friend. A few hours in the freezer, and we were left with adorable strawberry banana popsicles!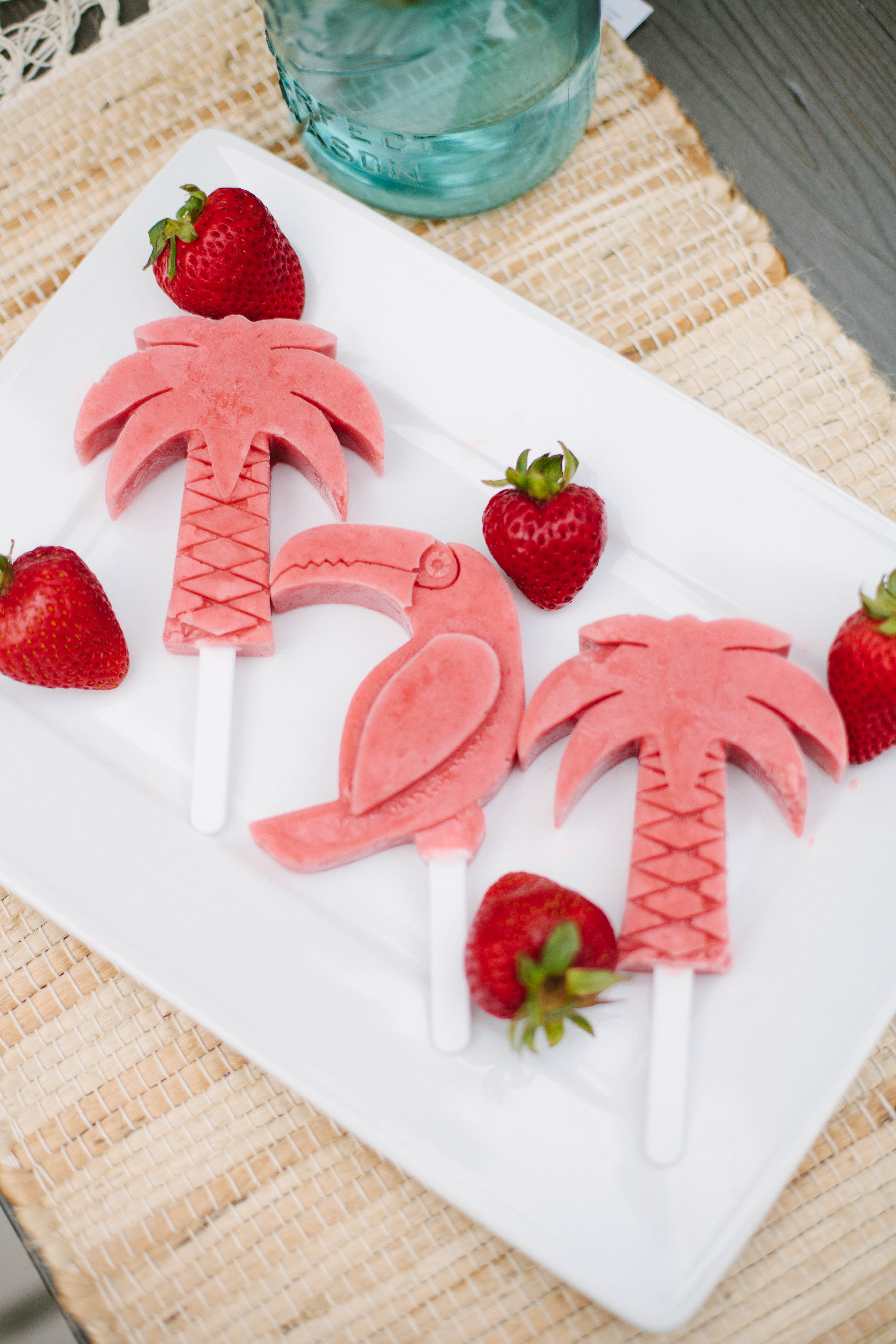 Being a nurse, I know the effects sugar can have on the body. And while I can never cut it out completely (I'm not about to turn down a cupcake!), I know it's important to monitor the intake. Especially for the kids! These homemade popsicles cut down on the amount of sugar, while still being a delicious treat.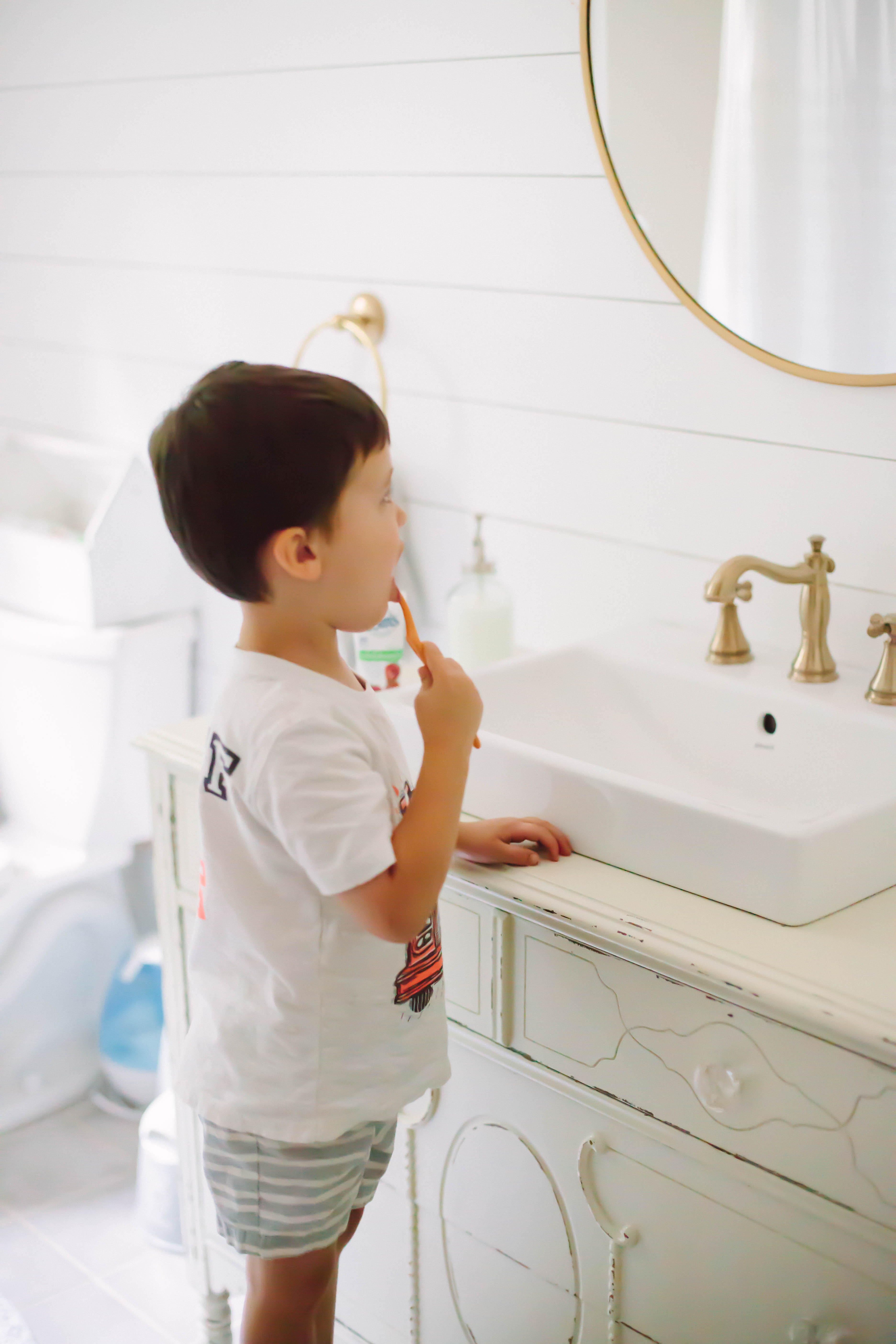 In addition to watching their sugar intake, I'm also always thinking about oral care with my kids because they aren't exactly stellar teeth-brushers (on their own). It takes a lot of guidance and some trickery on our part to make sure their teeth are good and clean. We've been using Tom's of Maine Silly Strawberry Natural Kid's Toothpaste, which they love! The "Silly Brushing Song" helps Landon know how long he should brush for and gives some simple direction for brushing, too. Noelle just loves toothbrushes (you might've caught my video of her saying, "TOOFBRUSH!" over on my Instagram stories!), and enjoys dancing around to the song (my free-spirit, I tell you).
Silly Strawberry Natural Kid's Toothpaste comes with or without Fluoride, too. There are no artificial colors, flavors, or sweeteners either (it's made with real strawberry juice!), so it's no surprise it's the #1 kid's toothpaste (and the only one to receive the American Dental Association's Seal of Acceptance!).
If you're looking to do a fun activity (and one you can eat!) with your children this summer, try these delicious homemade strawberry banana popsicles! I guarantee they'll be a crowd pleaser! 🙂
Homemade Strawberry Banana Popsicles
2017-08-06 16:38:34
Simple homemade strawberry banana popsicles that have no added sugar and are made with natural ingredients!
Ingredients
1 cup fresh or frozen strawberries
1/2 banana
2 TBS raw honey
1 cup coconut milk
Instructions
Mix all ingredients together with a blender. When fully blended, pour into popsicle molds. Place into freezer. Once completely frozen, remove from molds and enjoy!
Lauren McBride https://laurenmcbrideblog.com/