Thank you to Basin Harbor for our wonderful stay!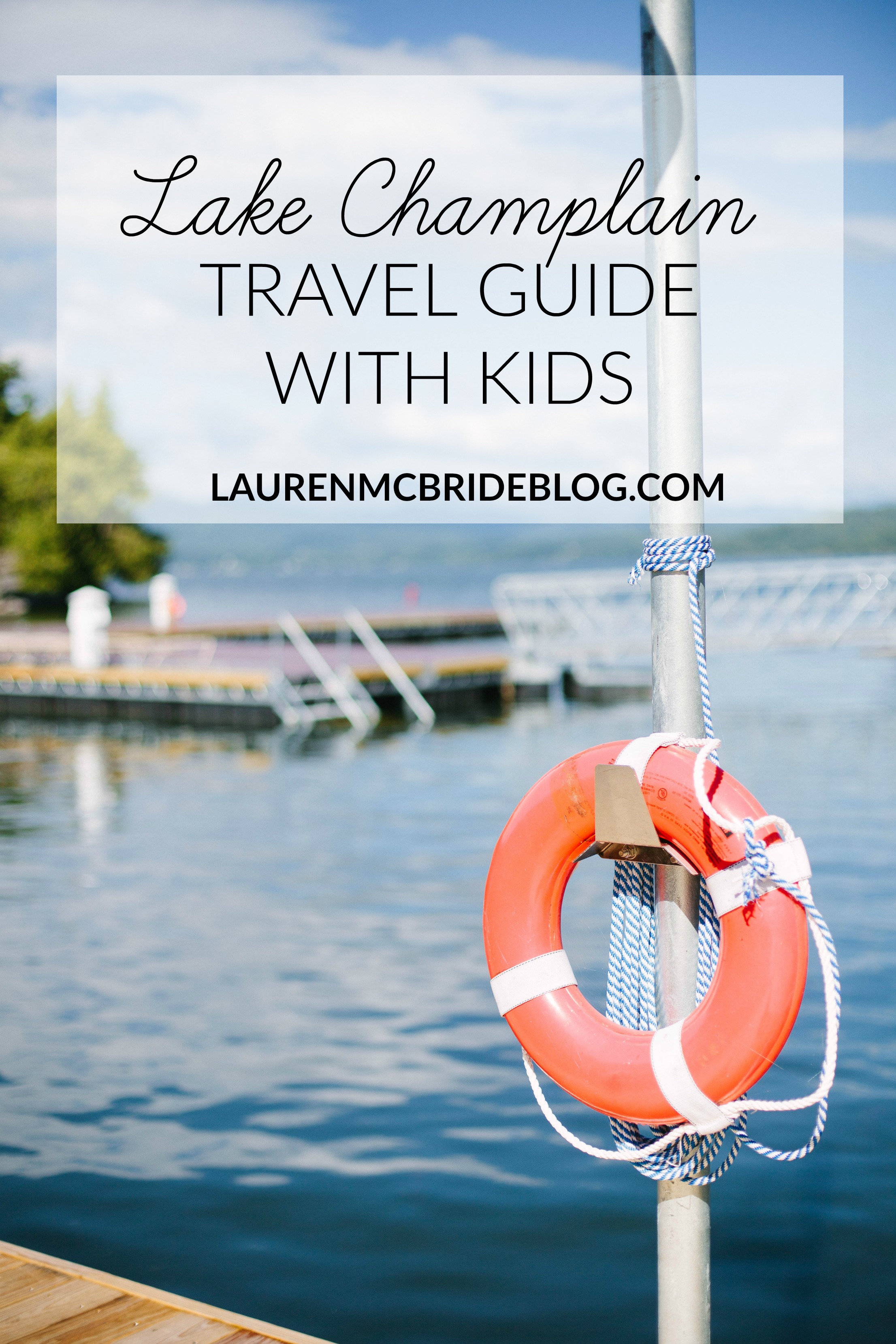 We were recently invited to visit Basin Harbor in Vergennes, Vermont, which sits alongside the beautiful Lake Champlain. We had never been to the area before, and since we're always interested in seeing new places, we happily agreed! Today I'm sharing all about our Lake Champlain Travel Guide with Kids if you're looking to visit the beautiful area!
Lake Champlain Travel Guide with Kids

Basin Harbor Club is an absolutely stunning resort that sits right on Lake Champlain in Vermont in Basin Harbor overlooking the Adirondacks. It's comprised of 74 private cottages, each with their own personality. They are a variety of sizes, some accommodating up to eight people. We stayed in the Wayside cottage, which was a 1 bedroom with two full sized beds. Our location was prime, as we were right near the dining hall and main restaurant, and just a short drive to the waterfront.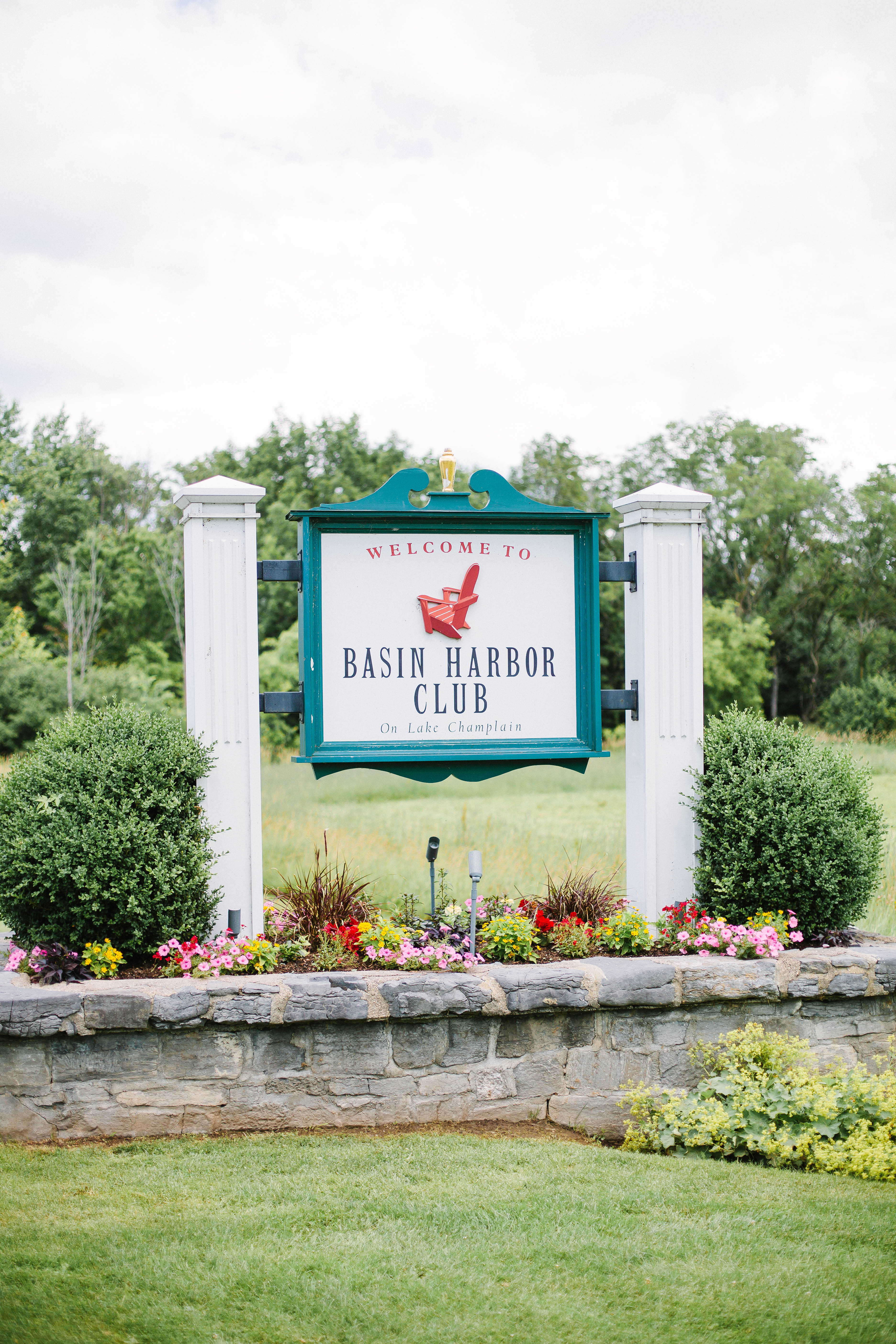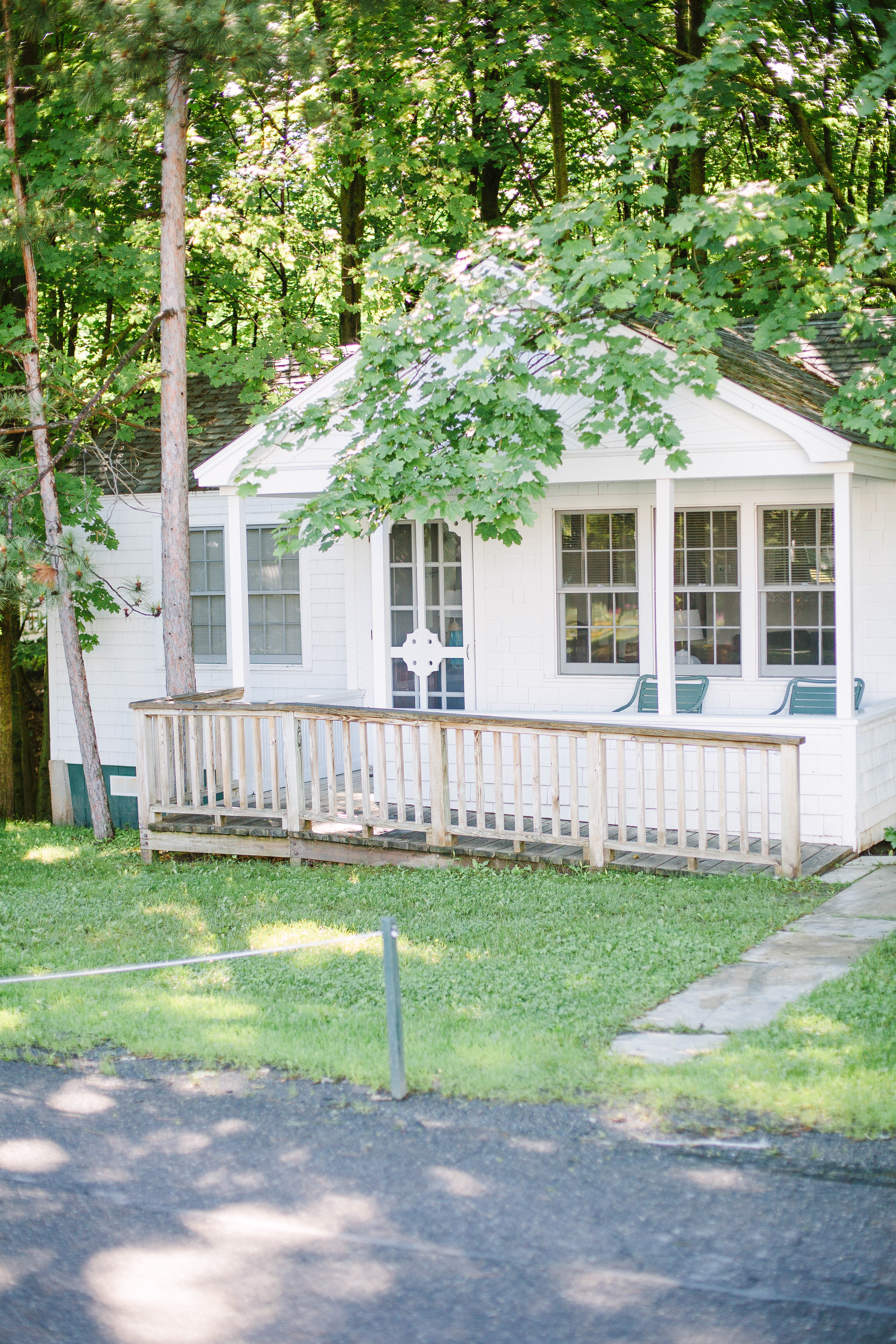 There are a variety of activities available at the resort, including a spa, biking, swimming, golf, sailing, paddle boarding, kayaking, croquet & badminton, scavenger hunts (so fun!), tennis, Adirondack hikes, vineyard tours, the EScape Cruise, history tours of the Lake, shipwreck tours, paddleboats, water-skiing, canoeing, and oh my gosh so much more! And that's a lot already! We didn't have the best of weather while we were visiting, so we sadly couldn't take part in many of the activities, but I can see this as being a BLAST for families with older kids. There's also a kids camp that kids ages 3+ can attend daily.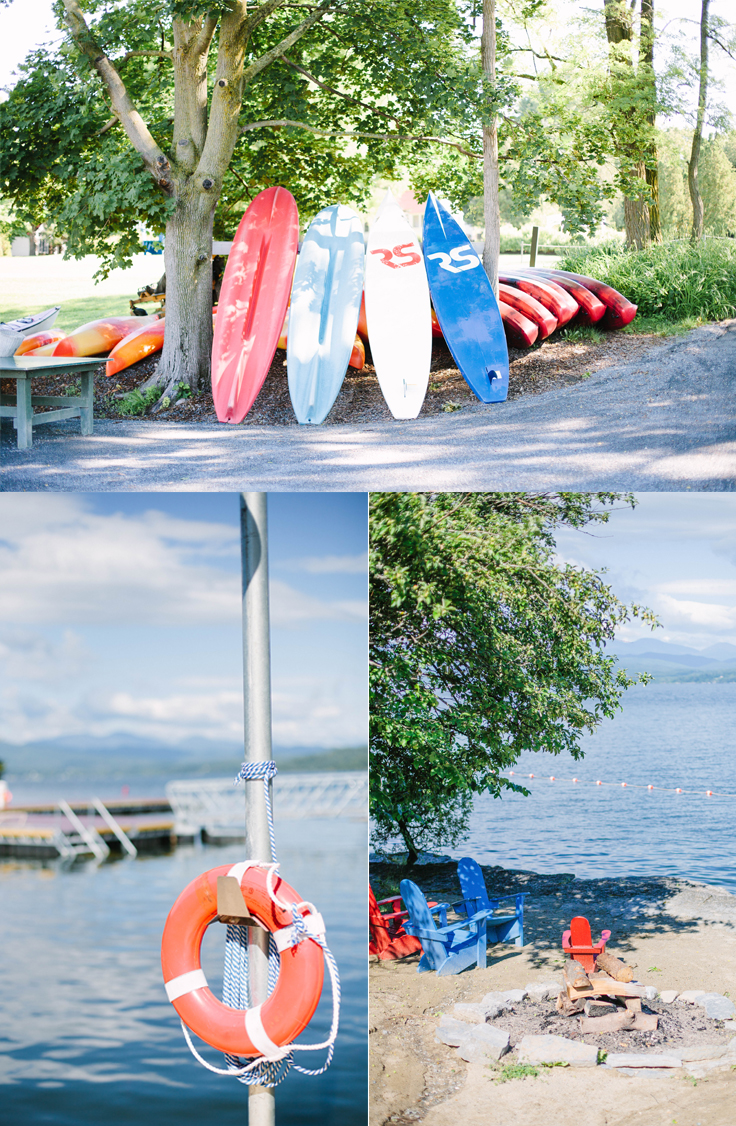 During our stay, we took advantage of the multiple playgrounds they have for kids, one being right outside the Red Mill Restaurant (where we ate most of the time!). This was really fun for the kids and great for some after dinner energy release!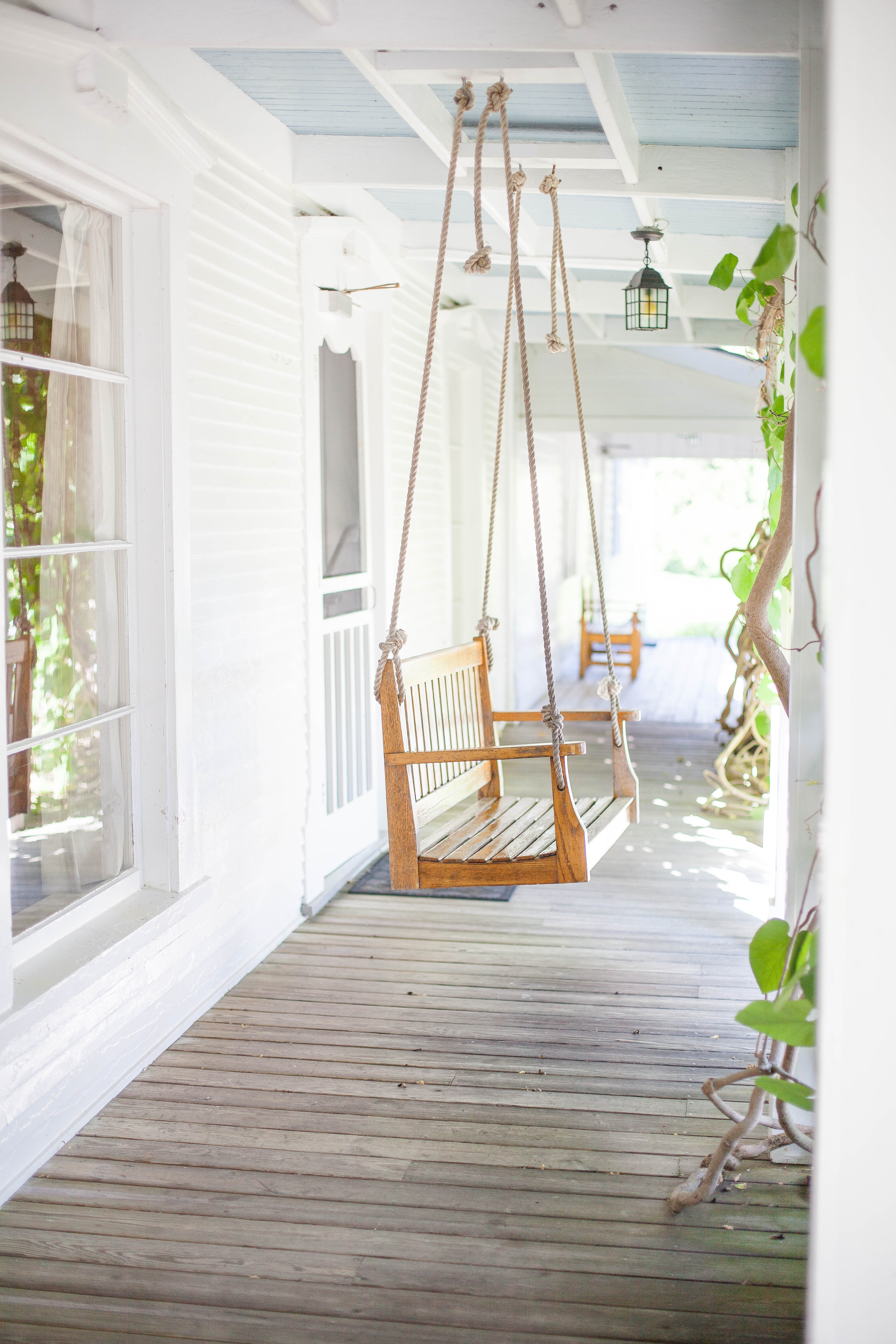 The Lake Champlain Maritime Museum is right on site, which we enjoyed visiting with the kids. While there, we actually took a tour of a full-scale replica vessel from the Revolutionary War. It was really interesting to see how men lived and worked on the ships back then, and learning the history of Lake Champlain.
If you're staying at Basin Harbor, you can pay for a bed and breakfast package, which includes an incredible breakfast at Ardelia's, the main dining hall, every morning. Breakfast is my favorite meal of the day and OMG the breakfast here. It was phenomenal! I feel like most places we've visited only offer a standard continental breakfast and this breakfast buffet was the WORKS.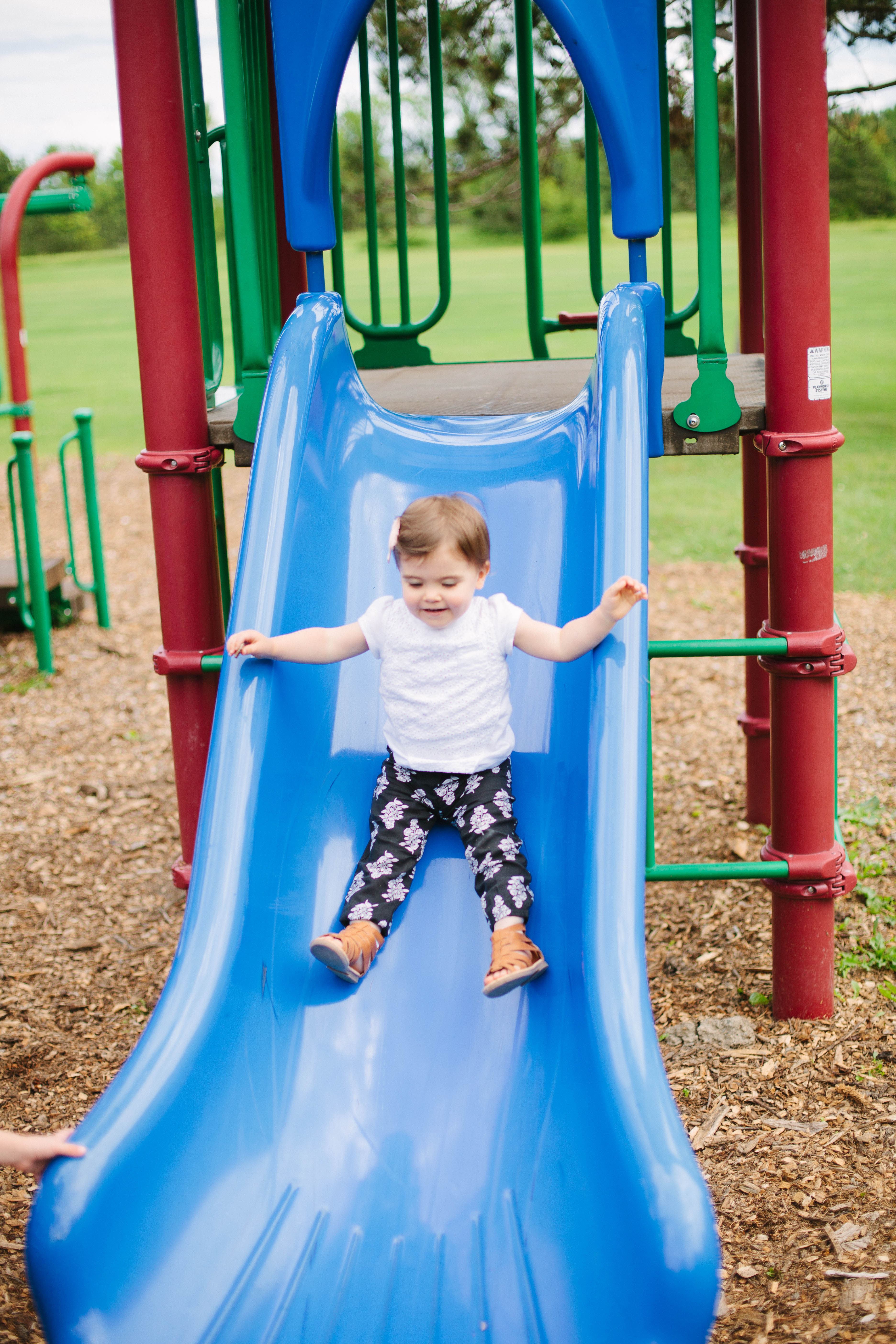 Overall, I highly recommend this resort for families! I would say it's especially great for kids ages 7+. There are a variety of activities that our kiddos were too small for, but I can definitely see us bringing them back when they're older and having a BLAST. Pat and I are definitely the parents looking to kayak and paddle board with our kids, and I can't wait to make those memories with them! I was told this is a resort families return to EVERY year, and it becomes part of their children's lives. I definitely could tell this was true during our short stay!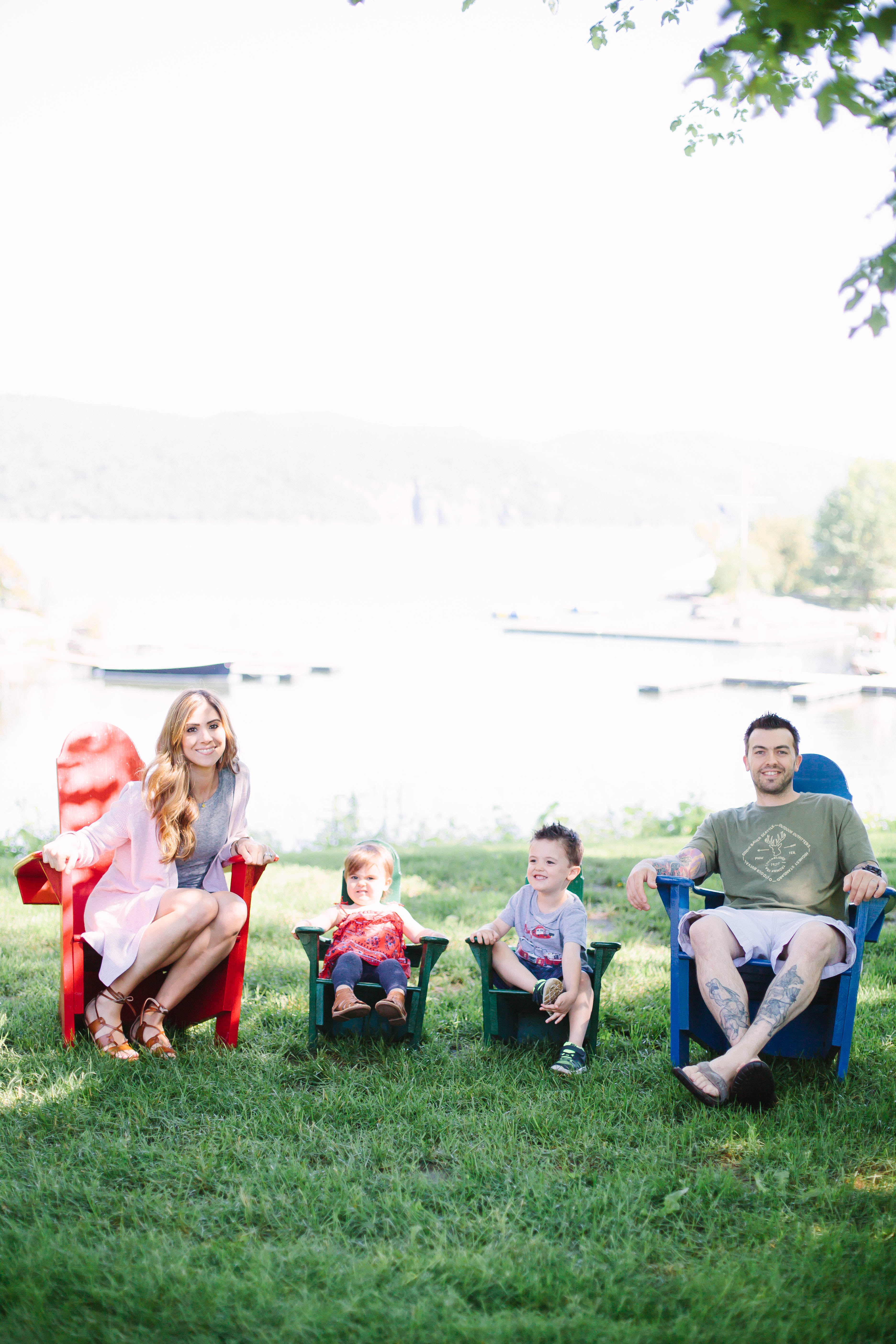 (Please look at Noelle's face…bahahahahaha)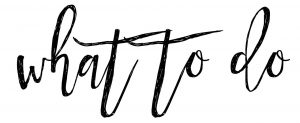 SHELBURNE FARMS: We received many recommendations to visit this beautiful farm, and I'm so glad we did! The architecture is STUNNING. I was in awe the entire time over how gorgeous a farm could be. The kids got to see cows and goats being milked and fed, and we enjoyed the gorgeous scenery. I wished we had more time here because I hear they offer a delicious farm to table meal in another area of the farm.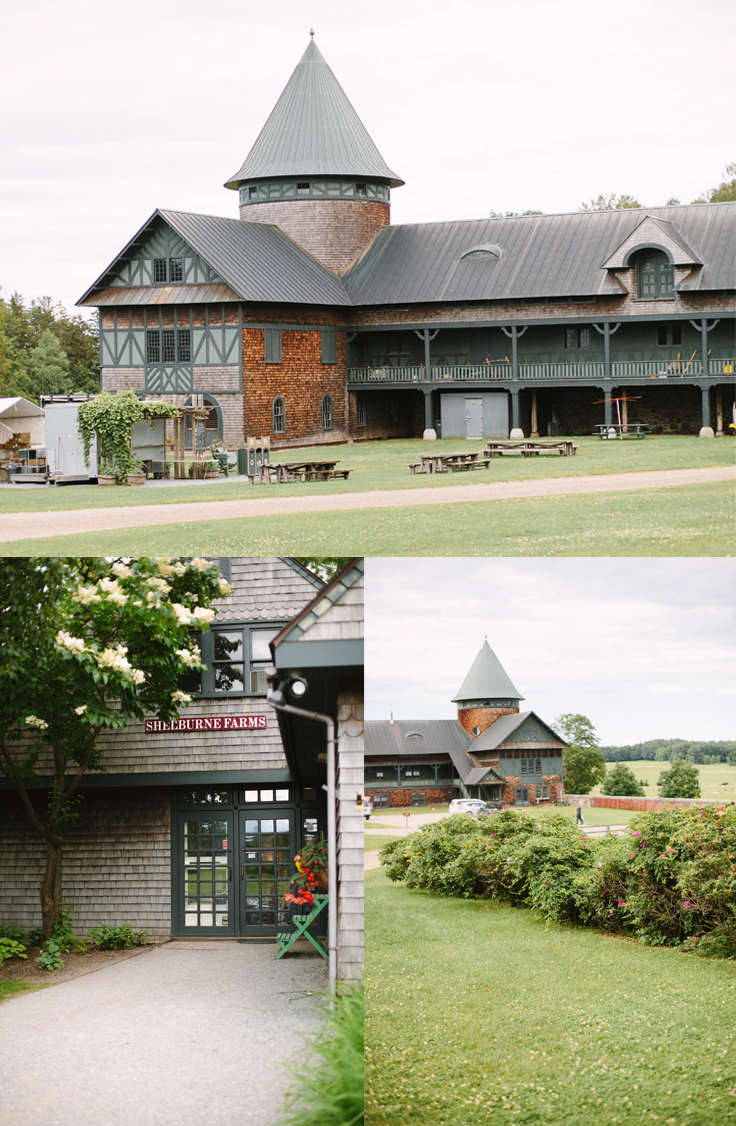 ECHO LAKE AQUARIUM: Because our weather was a little iffy, we drove up to Burlington, Vermont to explore and visit this highly recommended aquarium for the kids! It's a lake aquarium, with a large focus on Lake Champlain (of course). It's right on the water and offers stunning lake views, and you can even watch the ferries arriving and departing over to the Adirondacks. It's perfect for kids of ALL ages, and our kids particularly loved the play area upstairs.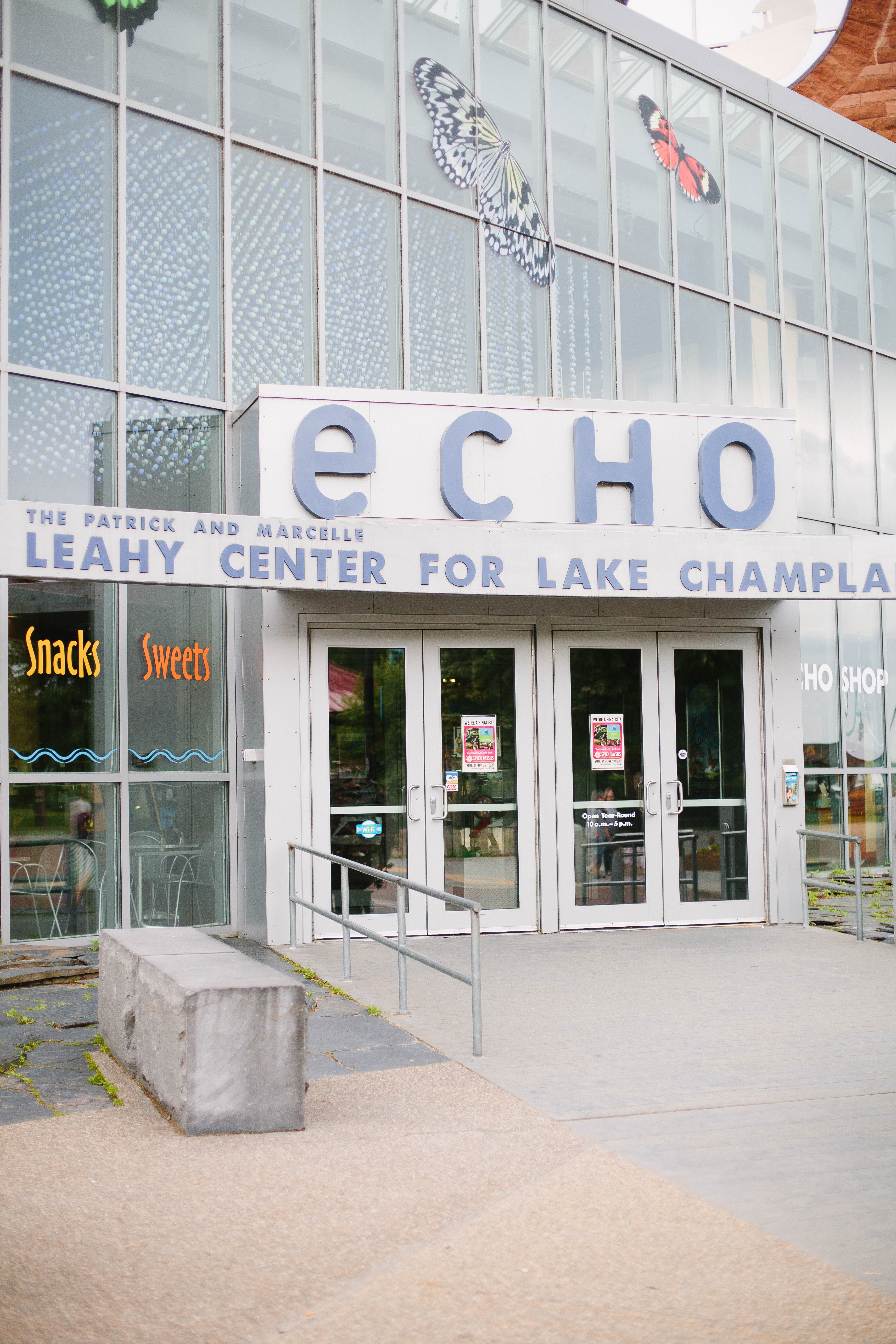 BEN & JERRY'S FACTORY TOUR: In hopes of getting our kids to nap a bit (failed attempt!), made the trek down to the Ben & Jerry's Factory for a tour and some ice cream after our visit to Burlington! Because how could we not stop there, right? I was surprised how much I learned about Ben & Jerry's, and it was cool to see the factory itself (although it was going through a crazy 9 hour cleaning process…which they do after they make EVERY flavor!). Bonus points that they had their dairy-free flavors (which are my favorite!!!!!).

**I'm including multiple restaurants you all suggested since we only had time to stop in one place while visiting the Burlington, VT area!**
AMERICAN FLATBREAD: We only had time to pop in for a quick lunch while in Burlington, so we chose American Flatbread for some pizza! They offered gluten free options as well. It was yummy, but I think living in CT and coming from the land of delicious pizza (the one thing New Haven is good for), no pizza compares to back home. But I usually feel this way about EVERYWHERE I go, so I take fault. I liked that they used fresh ingredients from local farms, too!
SKINNY PANCAKE: So many of you recommended going here for delicious crepes! While we didn't experience it for ourselves, there were enough of you recommending it that I thought I should include it here! The menu looks phenomenal!
PENNY CLUSE CAFE: A little cafe with a delicious menu that many of you also recommended!
REVOLUTION KITCHEN: Another highly recommended spot, I liked that this one had all local, organic, and fresh food. The menu looks like one I would feel good about eating and not loaded with junk!
RED MILL RESTAURANT: This is one of the main restaurants at Basin Harbor, but it's worthy of mentioning. They were SUPER kid friendly, which always deserves praise in my opinion, and the menu was delicious! They also didn't question when I asked for special recommendations for the kids. They were quick to deliver our food, and we always left satisfied. I highly recommend you eat here if you're staying at Basin Harbor!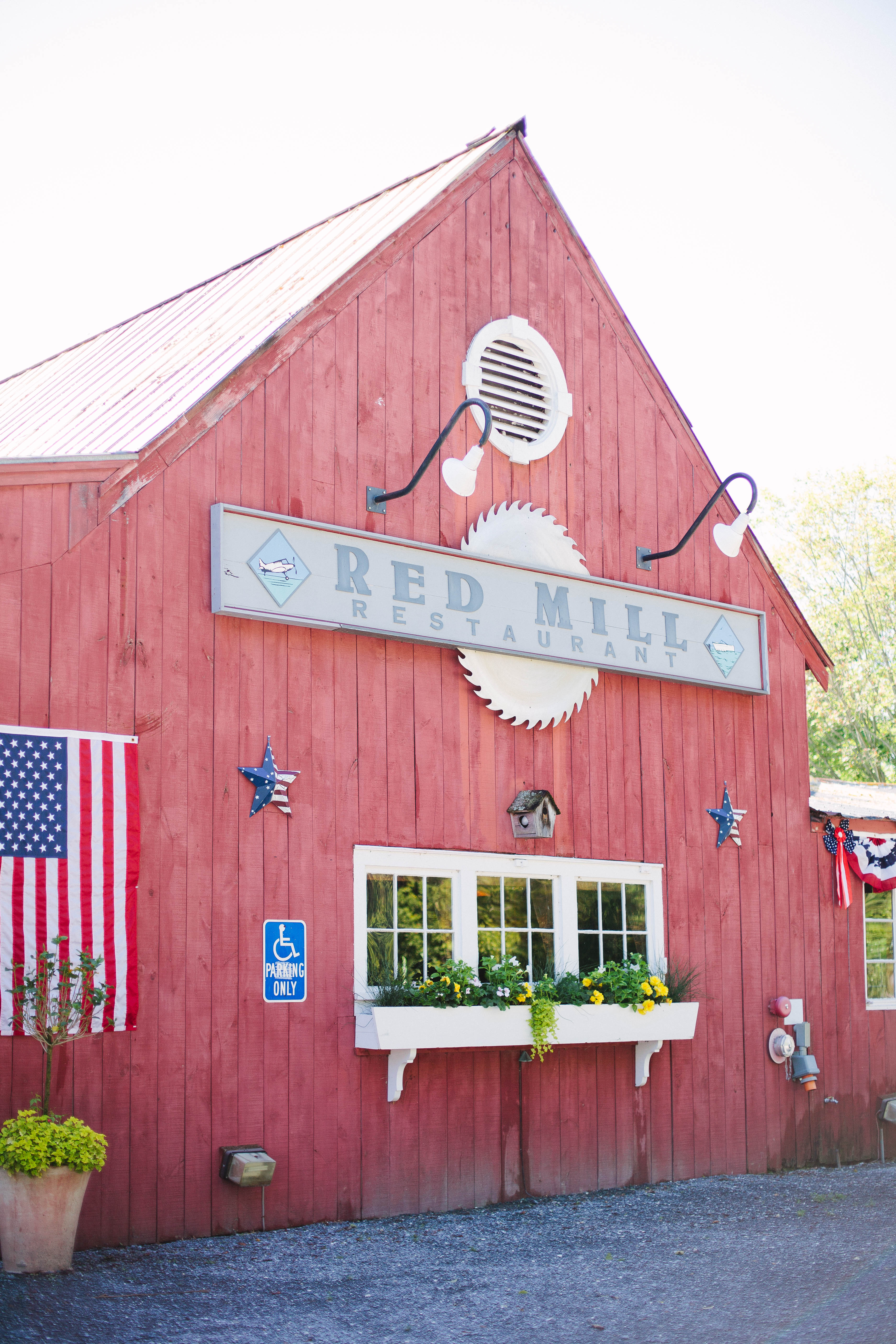 Overall, we enjoyed our stay in the Lake Champlain area, and I was pleasantly surprised as to how many family friendly activities there! If you're looking for a great family getaway, this will not disappoint!