Thank you to Minted for sponsoring today's post!
I've had so many questions about the artwork you've seen around our home that I thought I'd share a little bit about how I display them with you! It's funny because I never had artwork in our home before this, but I love the sophistication it gives any home. Here's a few tips on How to Display Artwork in the Home, and what pieces you can find around our house!
How to Display Artwork in the Home
Above the mantle. I love the statement this one large piece of artwork from Minted makes above the mantle in our home. If the piece is large enough, it can stand on it's own. I love how soothing this print from Minted is to look at, and it fits perfect in our little coastal cottage.
Print: The Pacific
Layered. If the artwork is not the particular size you'd like, you can layer it to expand it's size and add a little texture. For example, I used these old vintage shutters to make this gorgeous photo of sandy steps in San Francisco look larger than it is.
Print: Sandy San Franciscan Steps
On shelving. I love adding some shelving to the walls as another form of display. These adorable shelves from Minted were perfect for our playroom because I can feature the kid's artwork too! Perfect for a playroom or kid's room! I kept the print simple above it, featuring this Off Duty print with a beach vibe, as well as a letter board.
Print: Off Duty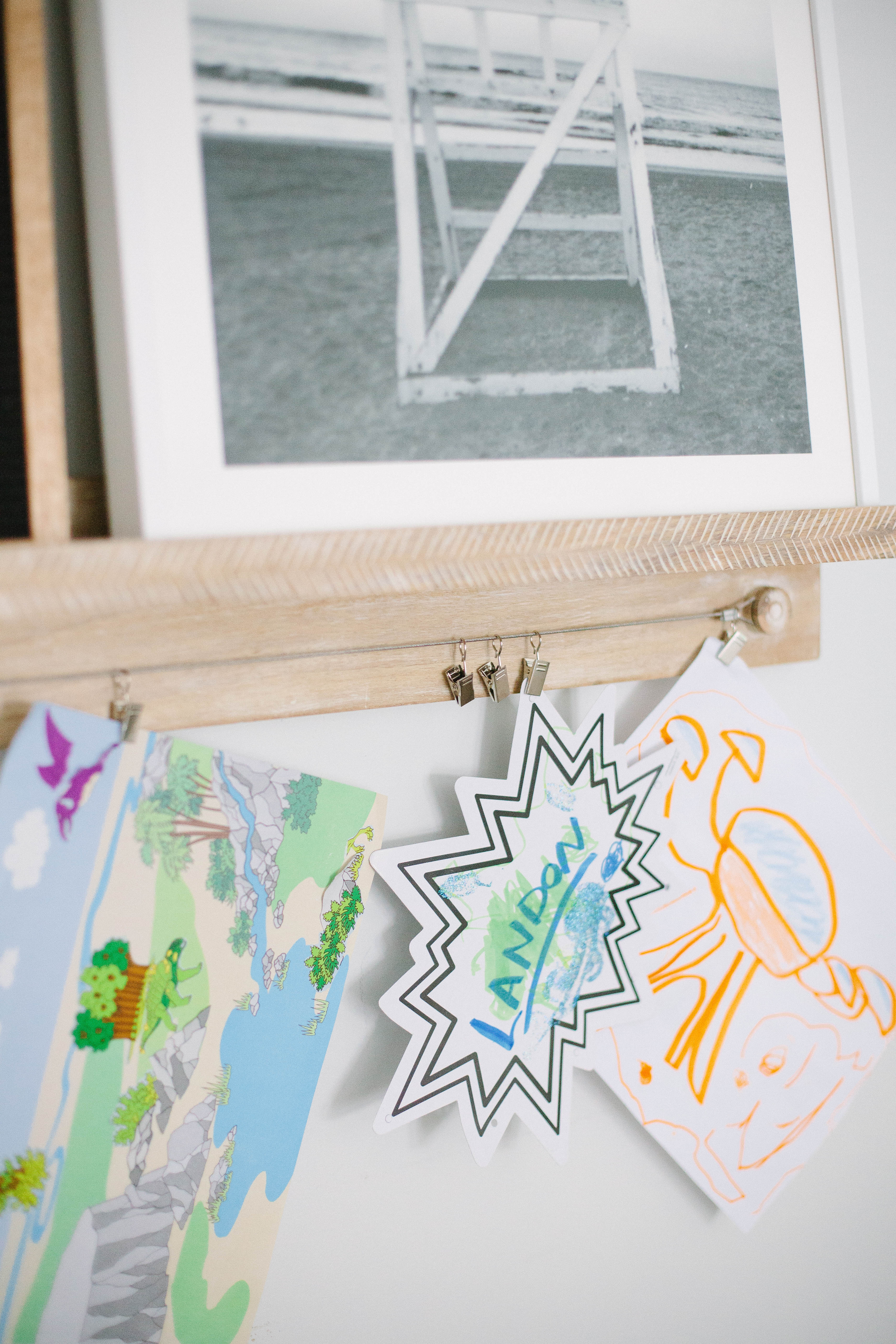 In a gallery wall. This is actually my least favorite way, but is obviously a very popular one. I love small gallery walls, but not an expansive space unless it's done correctly. I'm not a fan of when there's TOO many things to look at, so my suggestion is keeping gallery walls minimal and free of "clutter." I actually don't have any in my home at this point, but a quick Pinterest search will help you out! Just remember less is more. 🙂
Minted is my go to for artwork and prints of all kinds because of the wide variety they offer!
What's your favorite way to display artwork in your home?