This post is brought to you by CJ Affiliate's VIP Content Service. Thank you Kmart for sponsoring this post. While this was a sponsored opportunity from Kmart, all content and opinions expressed here are my own.
It's been 20 weeks and STILL hasn't set in that we're having a third baby. Anyone else feel this way? Is it because we're so busy with the other two that this pregnancy just isn't the same? Or maybe it's just that this pregnancy came as a bit of a surprise and (thankfully) without issues (something we aren't used to!). I feel like time is flying by so quickly that I haven't really processed what's happening. We're basically halfway through and before I know it the holidays will be over and it will be go time. It's crazy to think about!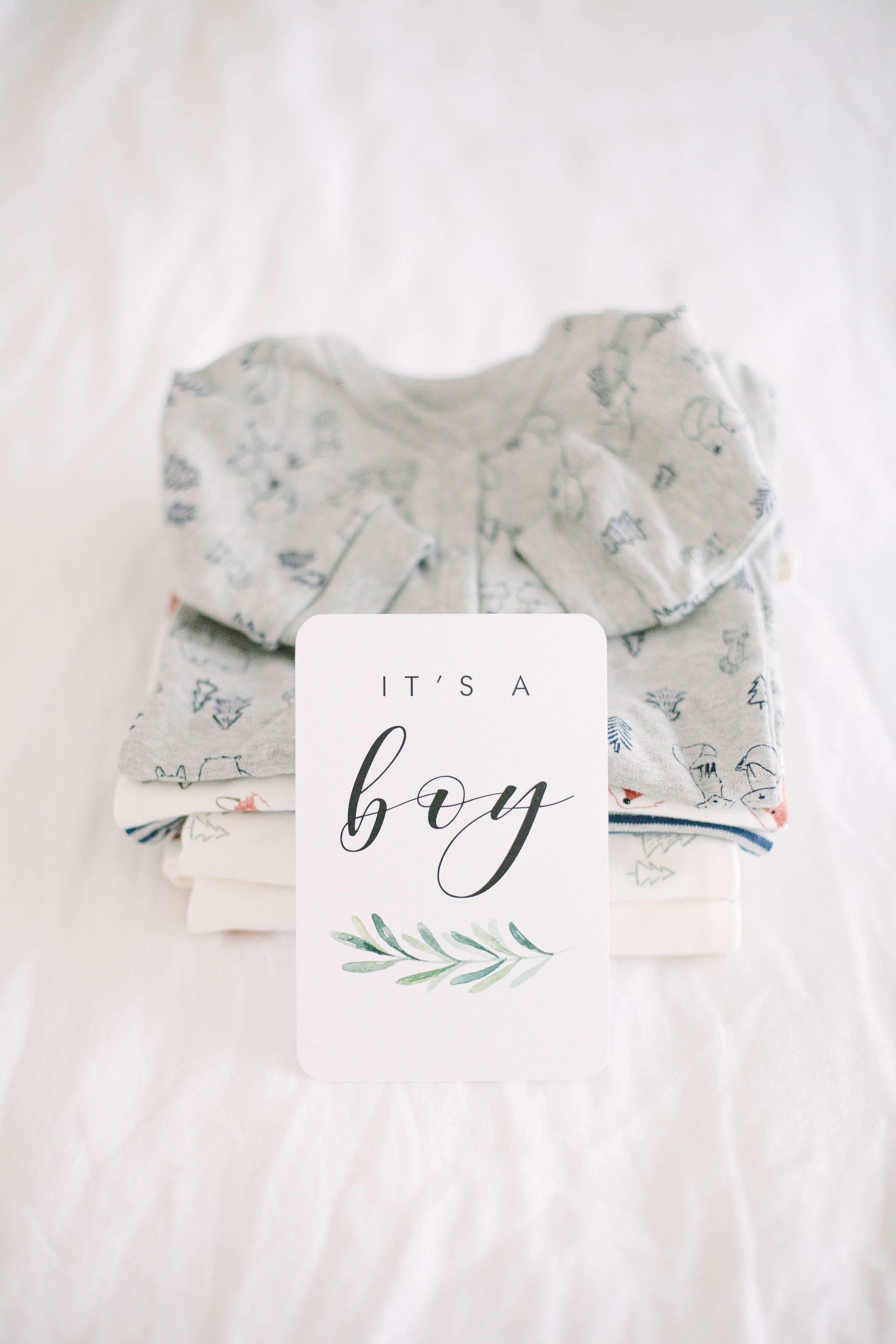 We had our 20 week ultrasound and I finally started feeling movement this week (my placenta is anterior so it's like an extra wall of padding..hence why I hadn't felt much prior). I'm starting to feel the connection I felt like I've been missing leading up to this point. I think not having a name solidified also isn't helping…I was neurotic about having Landon's name prior to finding out his gender, and Noelle's name we already had on lock (and a backup for a boy, which I can't remember at the moment…haha!). I also think because it's #3 and we aren't prepping a nursery, everything just feels different. We haven't fully made decisions on rooms and how all of that will work (third kid, no rush, right?) so the entire process is just so…different! It's a really strange feeling and I'm not quite sure how else to explain it. Can other mamas of multiple kiddos relate? Or is it just me?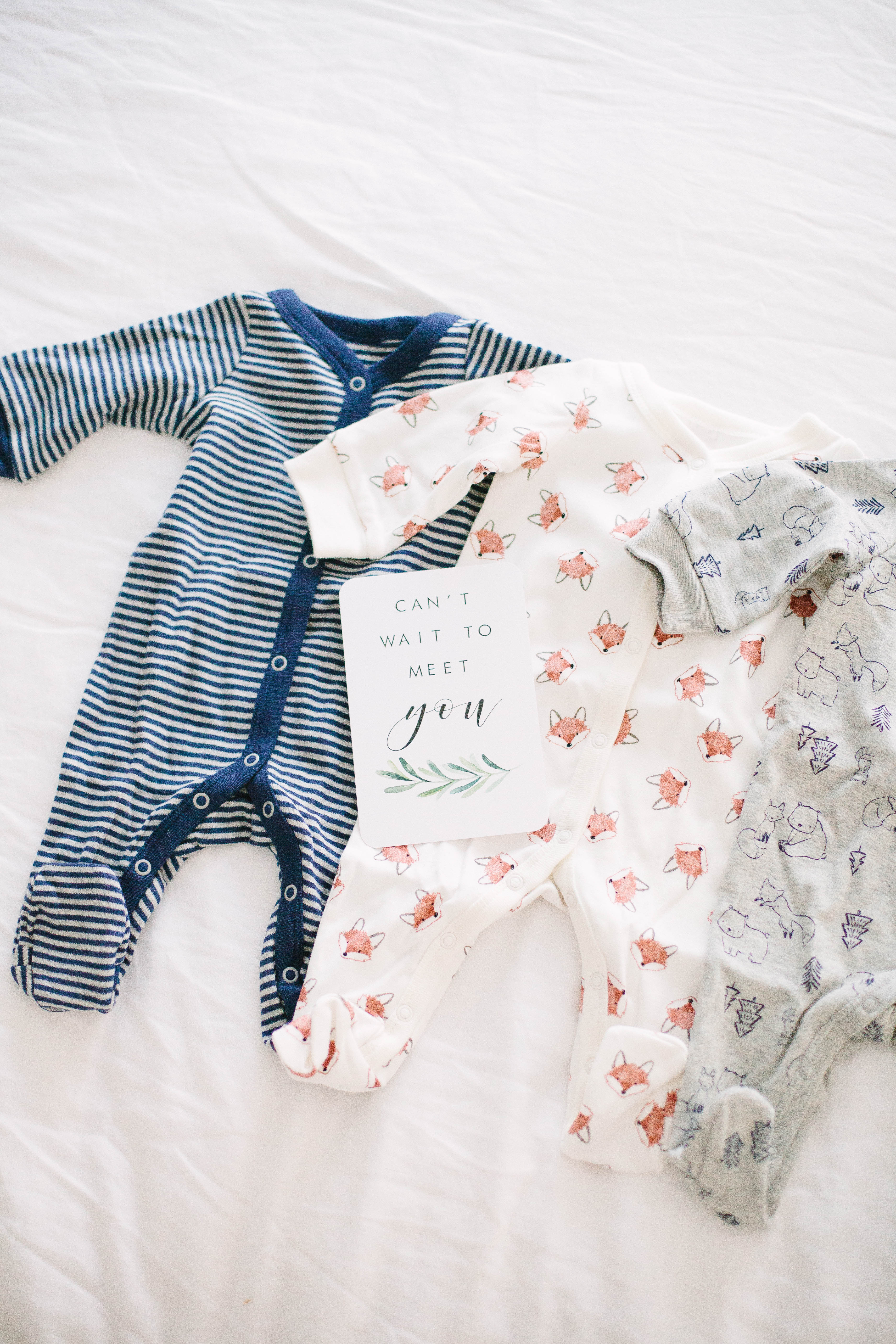 I've felt the need to try to bond with this baby because of these emotions lately. I don't need the baby things I did with #1 or even #2, but I felt like I needed SOMETHING to solidify his soon to be presence in our home. Jaclyn Smith just launched her Spencer baby line at Kmart (yes, Kmart!), and they were kind enough to send us the most adorable onesies and blankets for our newest little man. They are the most precious little patterns and prints in an adorable whimsical, woodland theme. These small little onesies bring me right back to those newborn days that will be here again soon enough! Holding these in my hands, looking at how teeny tiny this little babe will be helped bring this more to a reality. In only a short amount of time, these onesies will be covering a squirmy little baby boy (who's probably going to have explosive poop on them, who am I kidding, haha!).
The entire Spencer by Jaclyn Smith Line is 100% cotton, and incredibly soft for baby skin (can't you just smell that baby smell just by looking at them?) And it's affordable, all being under $30! Each set comes beautifully packaged in gift boxes, too (which makes it easy to bring as a baby shower or hospital gift!).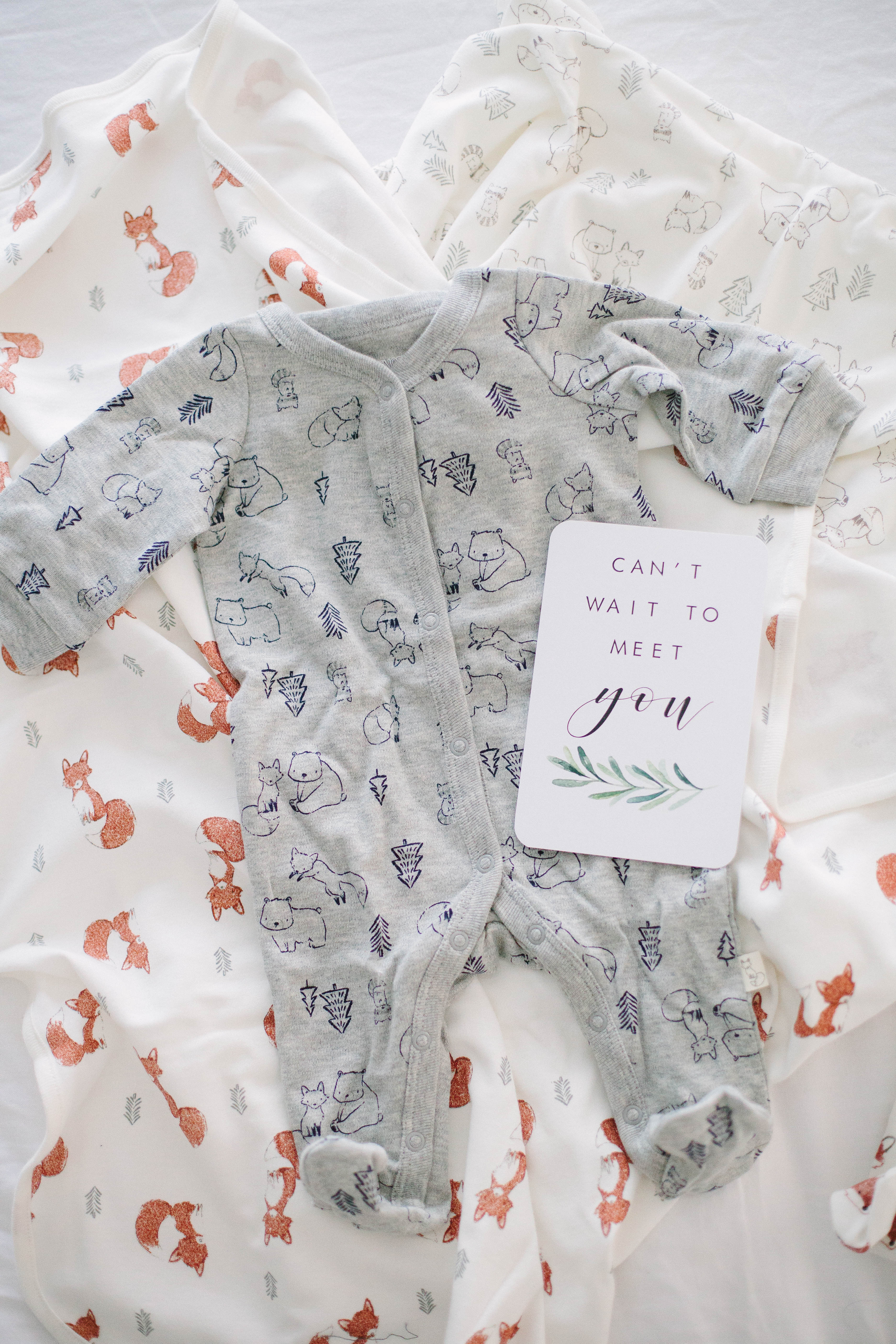 It still feels surreal that we will be a family of 5 in a few short months, but I think I need to soak in these moments more like I did with my first two pregnancies. After all, this could be our last one! Being pregnant is something I treasure because I know it's not in the cards for every woman out there. I'm so grateful to be able to carry and grow this baby, and that's not something I'll ever take for granted. I can't wait to meet him!
Now if we could just agree on a name! 😉
Check out the Spencer by Jaclyn Smith Line at Kmart right here! We love the 3 Pack Sleeper Pajamas in Woodland Animals, as well at the coordinating Foxes & Bears blankets! Also, THIS is the most adorable outfit for a baby girl!