Thank you to Zappos and Kamik for sponsoring today's post!
I'd be lying if I said fall wasn't the most beautiful time of year here in New England. As much as I love summer, there's nothing like the vibrant colors of fall when I look out my window or drive along the road. Nature can be SO breathtaking, especially this time of year. I like to take advantage of the cooler temperature (mainly because my husband hates summer) and do as many outdoor activities as we possible can as a family! Today I'm sharing some Free Fall Family Activities that you can do to celebrate the fall season.
Free Fall Family Activities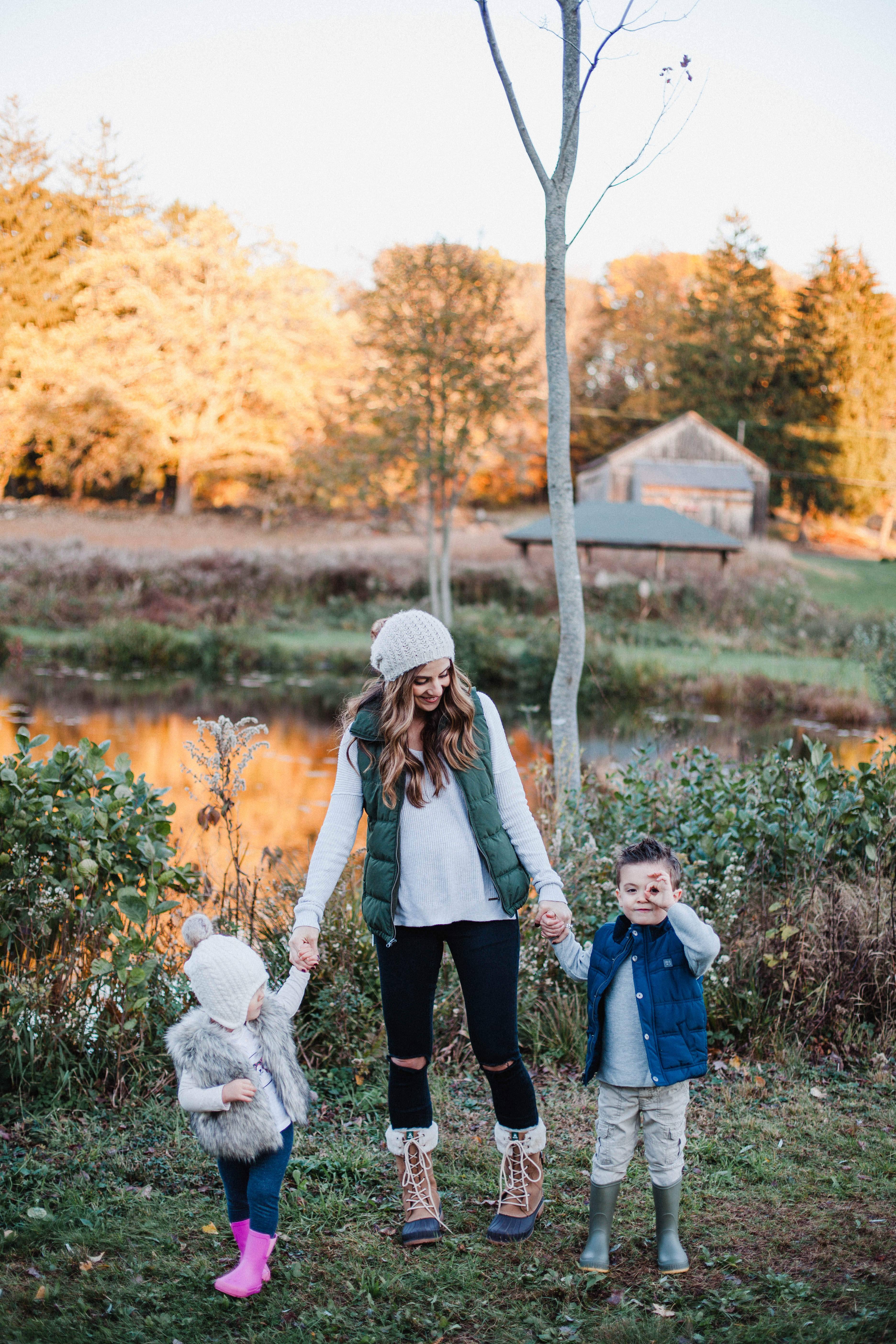 1 // Nature Hikes
We've got a few trails nearby that we've grown to love over the years, and they're exceptionally pretty during the fall season. Nature hikes and fresh air are always good for getting energy out of the kiddos!
2 // Pumpkin Picking & Carving
What's fall without pumpkin picking, and then carving them near Halloween? It's a tradition I've done since I was a kid, and love doing it with my kids as well! But we make sure to go to an ACTUAL pumpkin patch…because that's the good stuff!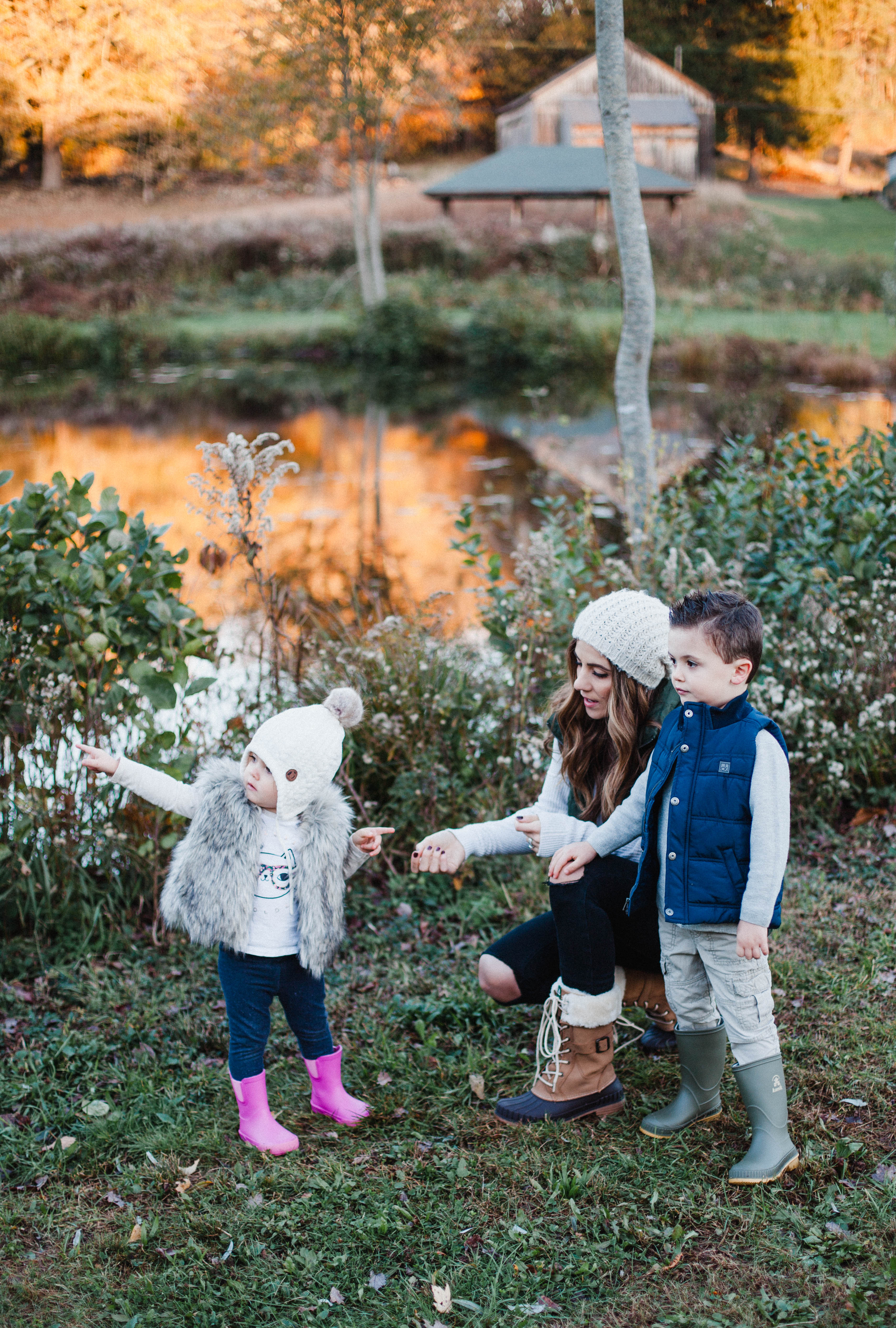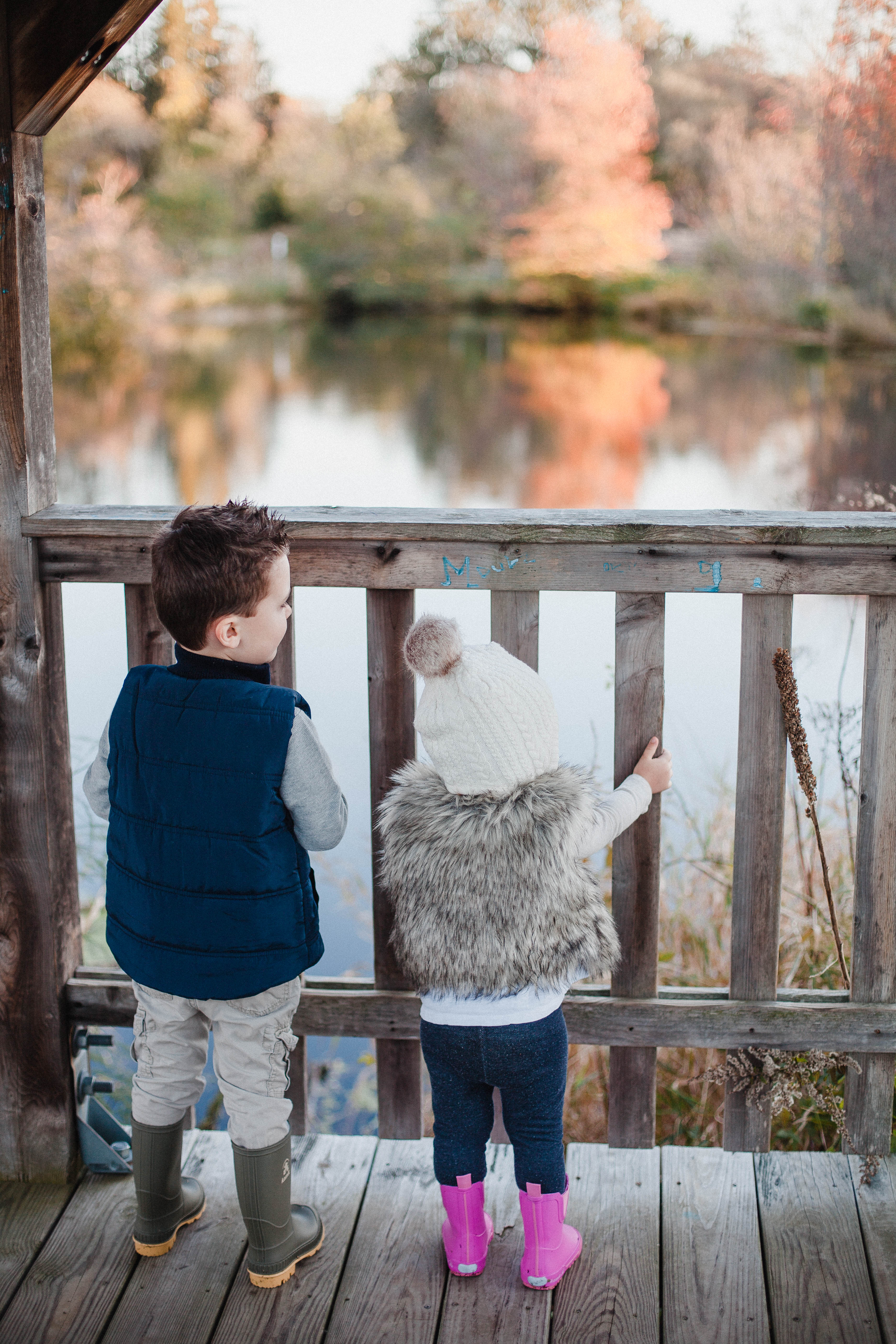 3 // Fairs and Festivals
There are so many great fairs and festivals during the fall season, and while some of them have an entry fee, there are many that don't! Our town has one every year that's put on by volunteers, and it's super cute for the kiddos and has a lot of town history involved.
4 // Hayrides
Hayrides are always SO much fun with the kids! Many of the local farms offer them, and it's am easy and fun fall attraction for the family.
5 // Apple Picking
This is more for early fall, but apple picking is something I LOVE to do with the kids. This year we made a paleo apple crisp that was just heavenly, and I think it will be a new tradition every year. Apples from the orchard will always be more delicious than store bought, to me!
6 // Visit a corn maze
This is fun with older kiddos (disclaimer: we did it this year and I had one complaining he was tired and the other wanted to be carried the entire time, hahaha) especially if the corn maze has fun things along the way!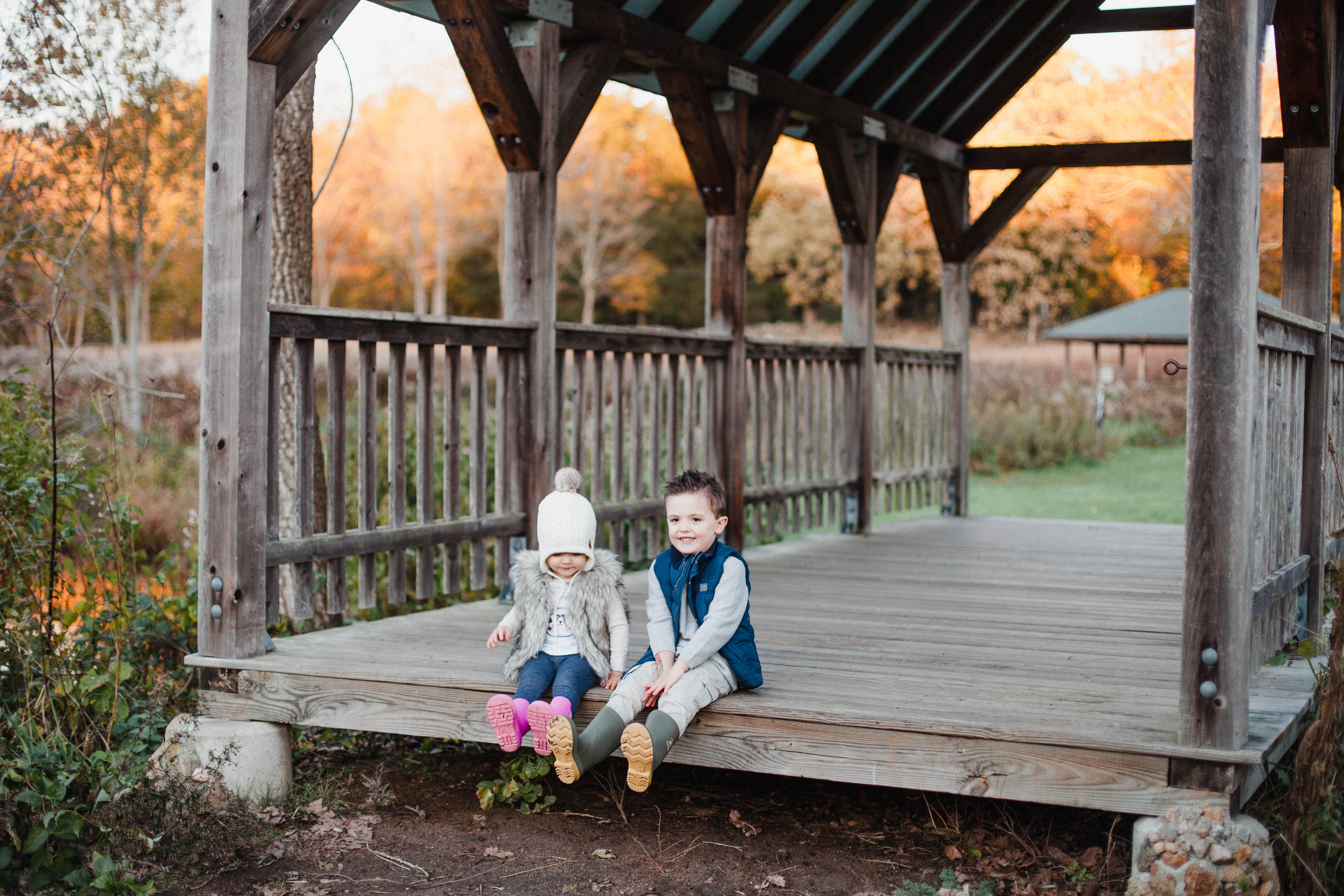 7 // Jump in a pile of leaves
My kids LOVE jumping in leaves. They ask for it every single time we go outside! It's a simple and free activity that burns energy..just make sure you change clothes after going inside! 🙂
8 // Make S'mores
It's not just a summer activity! Our fall season is absolutely beautiful weather, and there's nothing like the smell of a campfire with marshmallows roasting over it.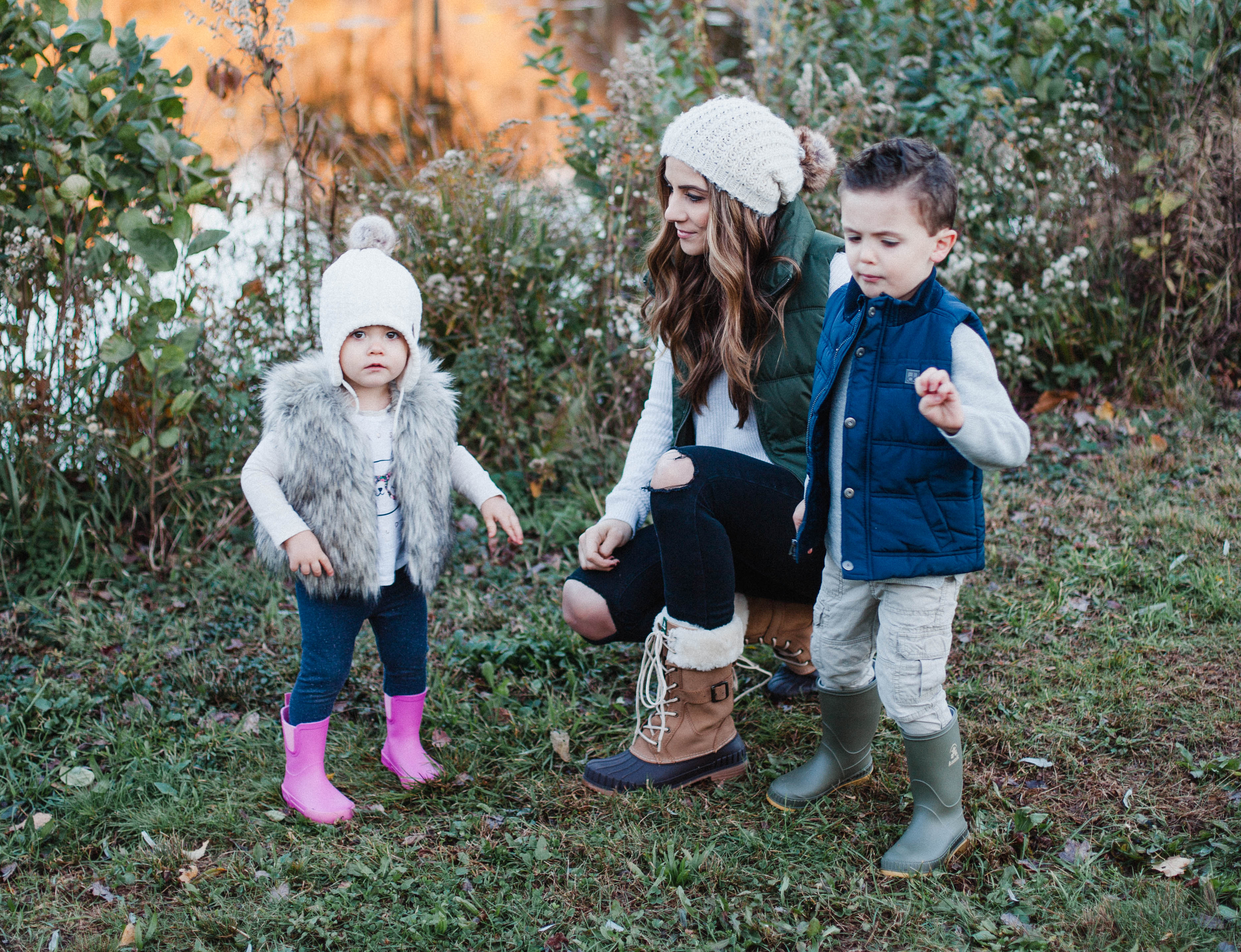 One purchase I make every year is new boots for the kiddos! Fall can be a rainy and muddy season here, so we always wear our boots whenever taking part in outdoor activities. This year we're sporting new boots from Kamik that we purchased on Zappos! You guys already know my love for Zappos because of the FAST shipping (seriously, I hate purchasing from any store that DOESN'T offer fast shipping..can we all agree?), but I also love the wife variety they offer. There are so many different styles of Kamik boots for kiddos and men and women, too. Landon chose his Stomp 2 rain boots, and I grabbed this adorable pair of Rainplay style pink boots for Noelle. I loved this SiennaF style of boots because they're versatile for the fall and winter season! You can find all of these styles, and more, available at Zappos!
What are some of your favorite free fall family activities? I'd love to hear them in a comment below!