Thank you to BAE the Label for sponsoring today's post!
If I'm being totally honest, pregnancy during the warmer months is WAY easier than the cooler months because there's the luxury of living in maxi dresses all season. I know I'll be living in leggings and cozy pants once the cool weather hits, but i'm still enjoying wearing dresses while I can for now! Today I'm partnering up with BAE the Label and sharing my tips on How to Style a Maternity Dress for Fall.
How to Style a Maternity Dress for Fall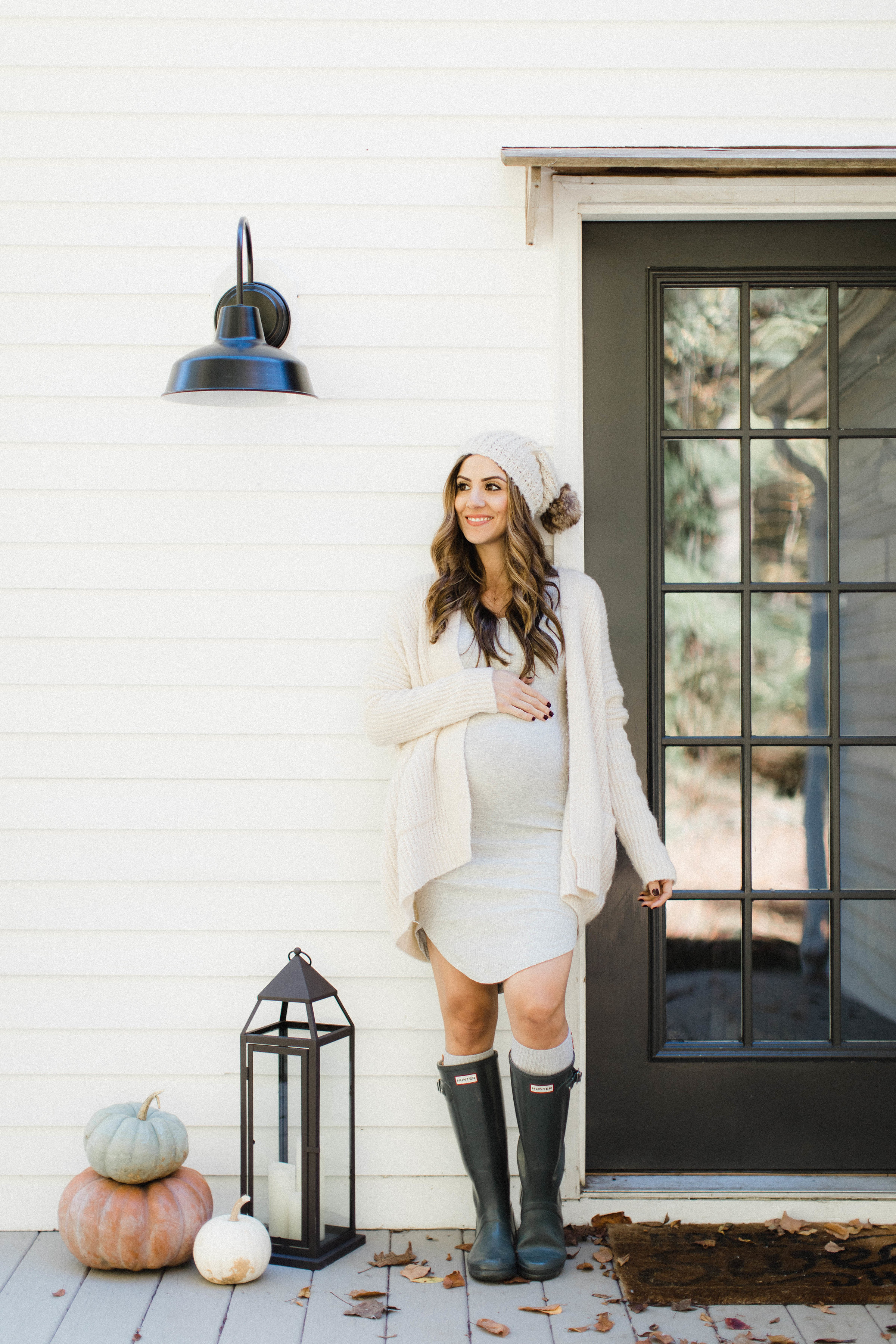 With a cardigan. I feel like this is the easiest way to style a maternity dress for fall because it's just throwing on one additional piece! This Until Tomorrow Henley Dress from BAE the Label is actually long sleeved, so it's great for those days that start off really cool and warm up mid day. I love how it looks paired with this cozy cardigan, knee high socks, and my Hunter boots.
And speaking of boots…throwing on a pair of boots or booties is an easy way to make any maternity dress look fall ready. I love having knee high socks peek out above knee hight boots for the ultimate cozy fall look. It makes the entire outfit look more put together.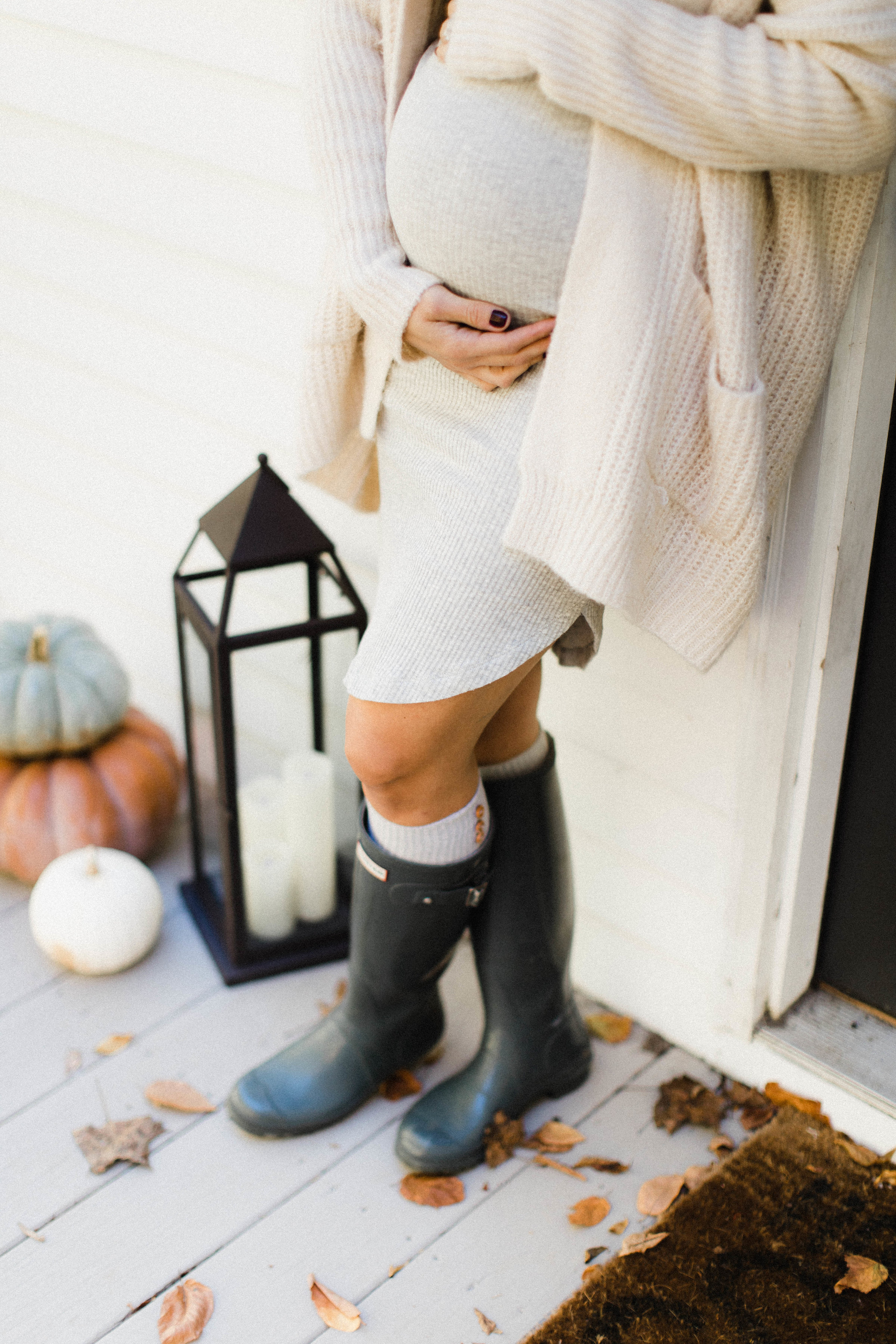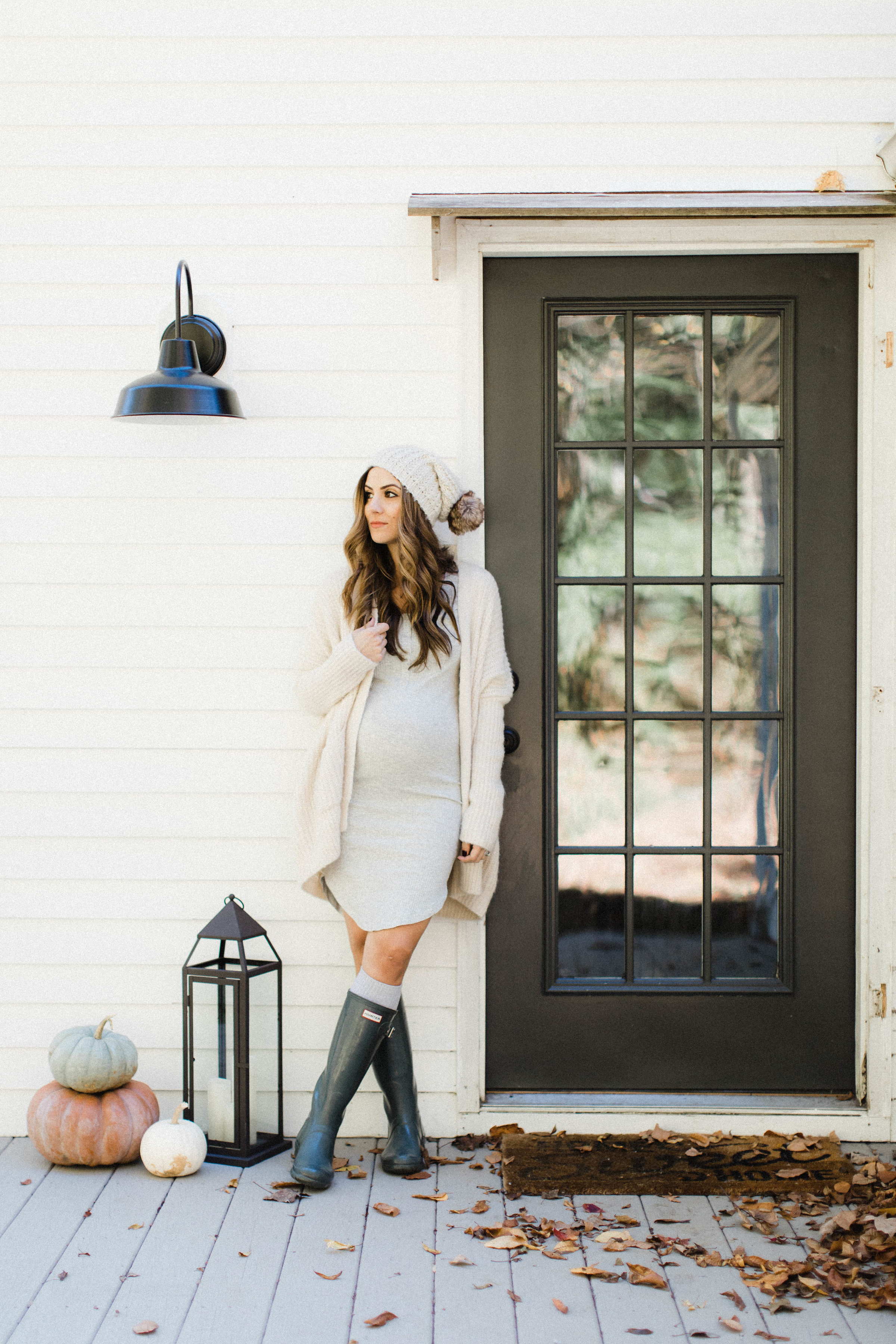 Throw on a flannel. If the dress is simple like either of these BAE the Label dresses I'm showing here, throwing a flannel open on top or around your waist is an easy way to style it for the fall season. If tying it around your waist, make sure it sits BELOW your bump like I have it on BAE's Stay up Late Dress!
With a jacket. Another way to add layers is to throw on a simple jacket. I love denim, cargo, or even leather or suede jackets for the fall season. Be sure the style of the jacket matches the style of the dress. For instance, I would wear a denim or cargo jacket with either of the two BAE the Label dresses featured here, but would avoid leather and suede. However, leather or suede would look great over BAE's Shadow Sounds dress in black!
Add fall accessories. Whether it's a cozy scarf or a cable knit hat, adding some simple fall accessories completes any look! They really polish off a simple outfit like a basic maternity dress and some booties.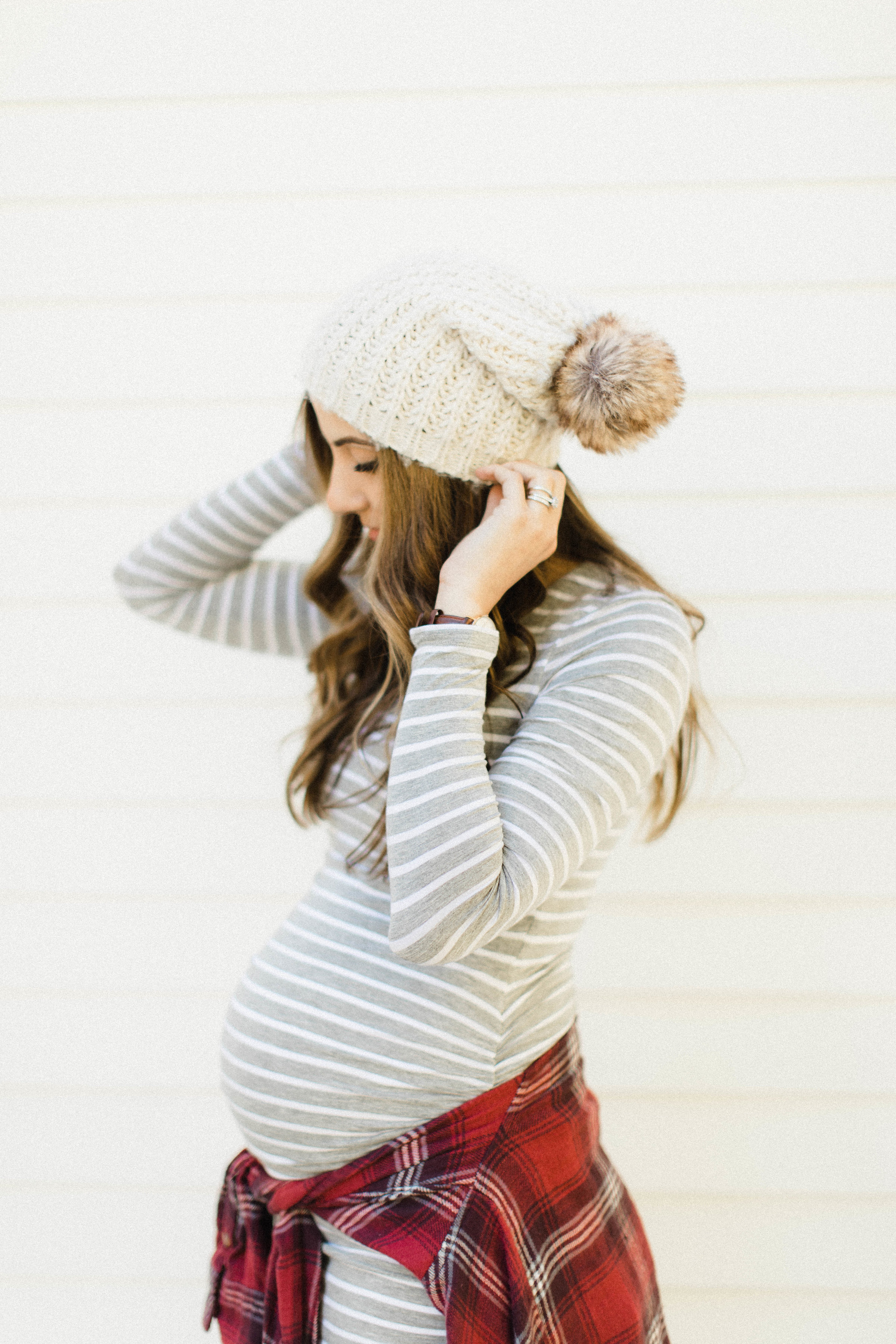 Basic maternity dresses are very versatile, so stocking up on a few will help your wardrobe make it through the 10 months! BAE the Label has some of my favorite high quality maternity dresses that can be worn during AND after pregnancy (double win!). You can shop their full line of maternity items here, and use code LAURENXBAE for free shipping on orders $100AUD or more!