This post has been a long time coming, and I'm happy to finally share it with you! Deciding What to Wear for Family Photos can be overwhelming and stressful, but it truly doesn't have to be. Today I'm sharing some tips on outfit styling to make the process a little easier when planning your next family shoot!
What to Wear for Family Photos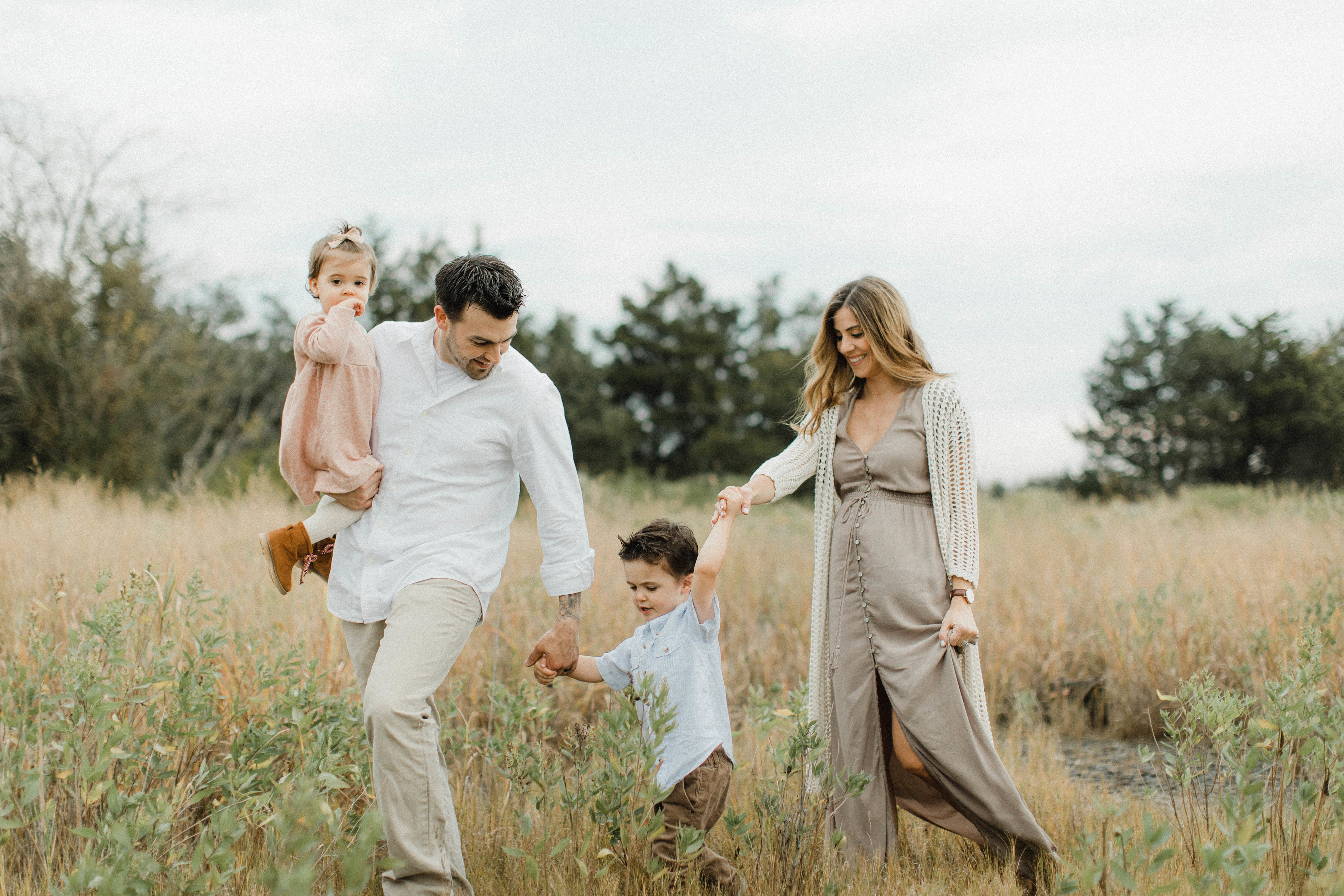 Neutrals are never a bad idea. I'm not sure why people feel to avoid the color white in a photoshoot, but it's honestly a great color wear. I love the way any and all neutrals look because they go with almost any background setting for your family photos. If you're not a fan of white, grey, beige, and navy are almost always sure fire winners!
Stick with the same tones. Keep the colors of each family member's outfit similar! For instance, I wore a soft brown dress with a neutral cardigan that goes with Noelle's cream colored tights and blush pink dress. The boys in our photos are also in colors of the same general warm tones, so our outfits compliment each other instead of compete with one another.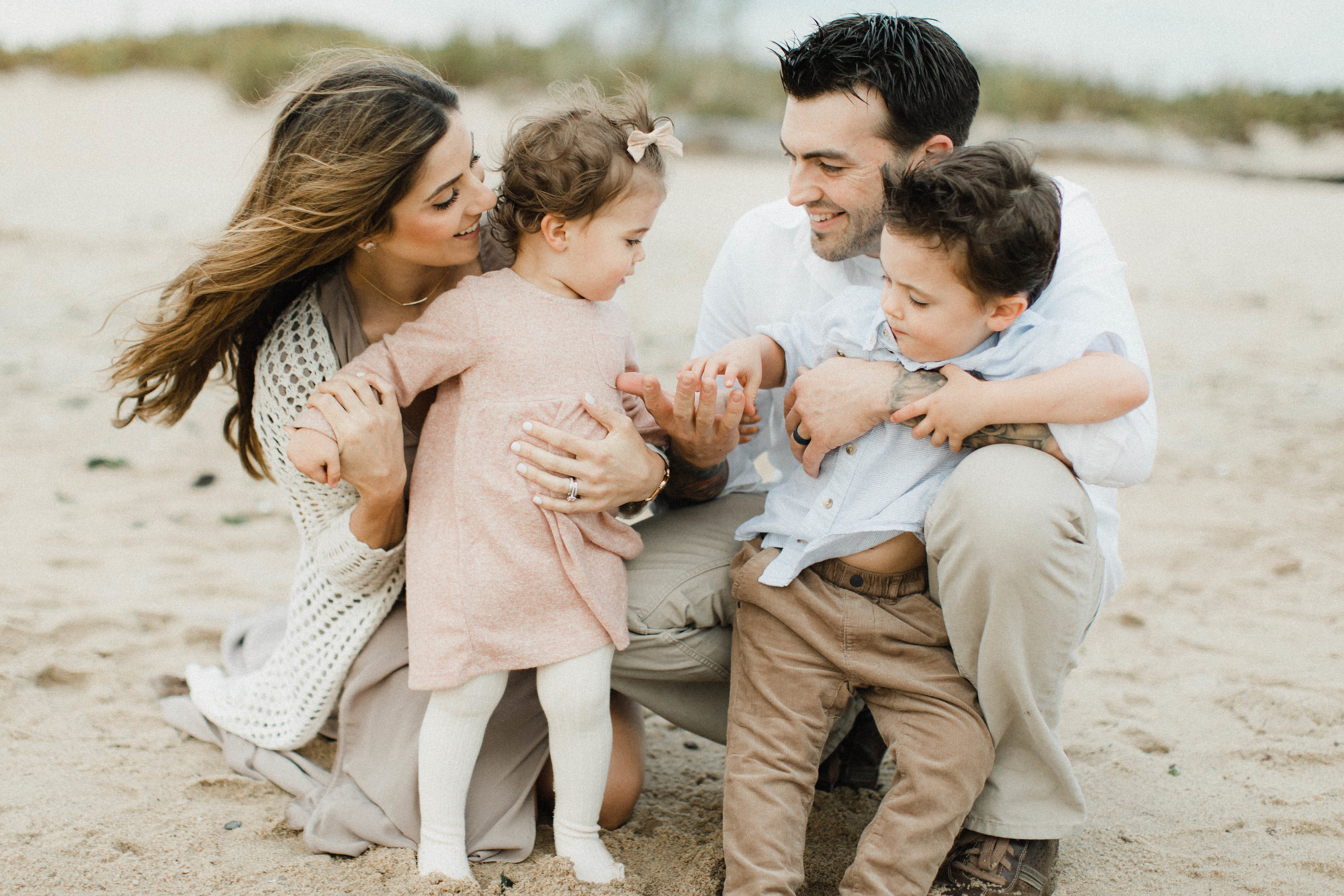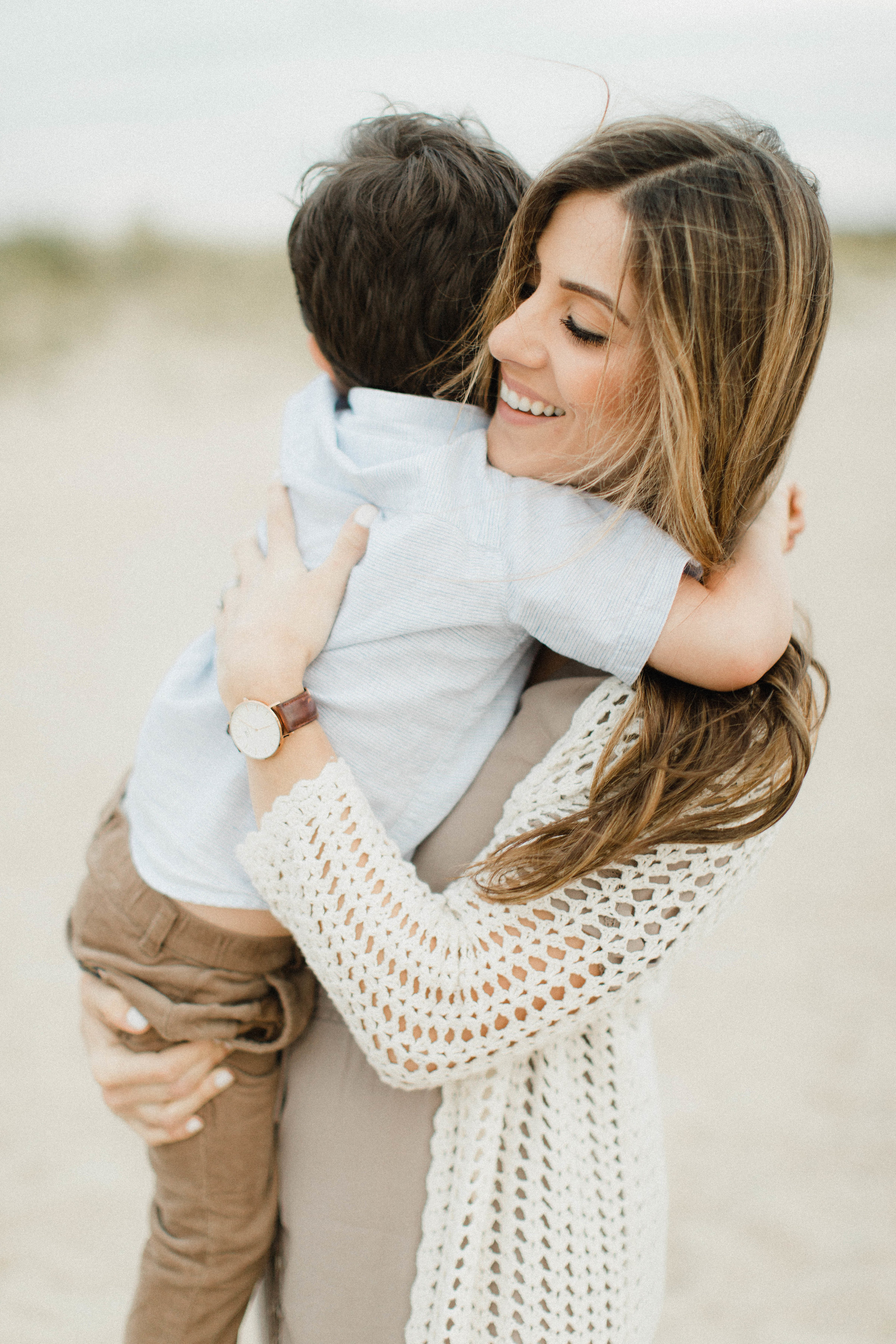 Be mindful of patterns and prints. I typically avoid patterns and prints other than a subtle stripe in our family photos because I want them to look timeless and not trendy. However, that doesn't mean patterns and prints are bad! I would stick with only ONE pattern or print and play off the colors within it for the rest of the family's outfits. For instance, if Landon was wearing a plaid shirt, I would coordinate the rest of our outfits using the colors in the plaid. You don't want the photo to look too busy and distract from your faces! Avoid large, bold patterns, or anything with too much contrast.
Instead of patterns, think texture. Especially for fall photos, cozy knits sweaters and cardigans, knit hats, textured tights, and corduroy pants photograph much better than the patterns we mentioned above.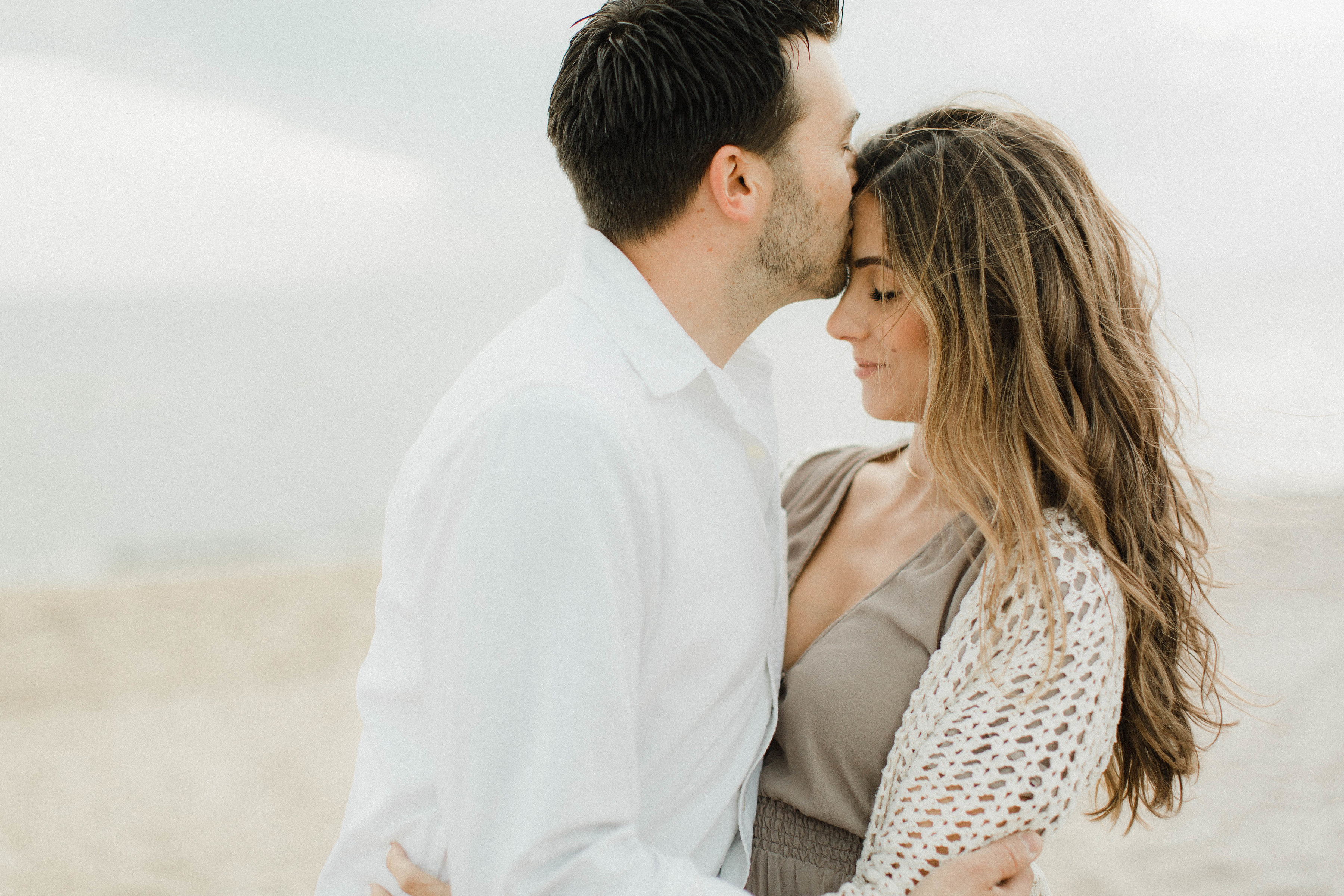 Consider your location, and draw outfit inspiration from there! For these photos, I knew we would be shooting on the beach with bluish gray skies and soft beige sand. I wanted to keep the colors similar to the natural environment, and drew inspiration from our beachy location. I feel like we fit in perfectly with the beach in these photos!
Some other general tips when taking family photos:
Don't use the opportunity to try something new with your appearance! Stick with your normal makeup and hair style..don't try anything you haven't done before!
Let the kids be kids. I never want posed family shoots because not only is it near impossible with toddlers, but it's not their natural element! Let them be themselves. Unposed family photos capture real life…the life you want to remember years from now! My kids chose to run around with butterfly nets the entire photo shoot. A good photographer will still make that beautiful 😉
Choose one star outfit, and then work from there: For instance, I knew I wanted to wear this brown dress for our shoot. I kept that in mind when selecting the outfits of the rest of the family, which made it easier to decide on!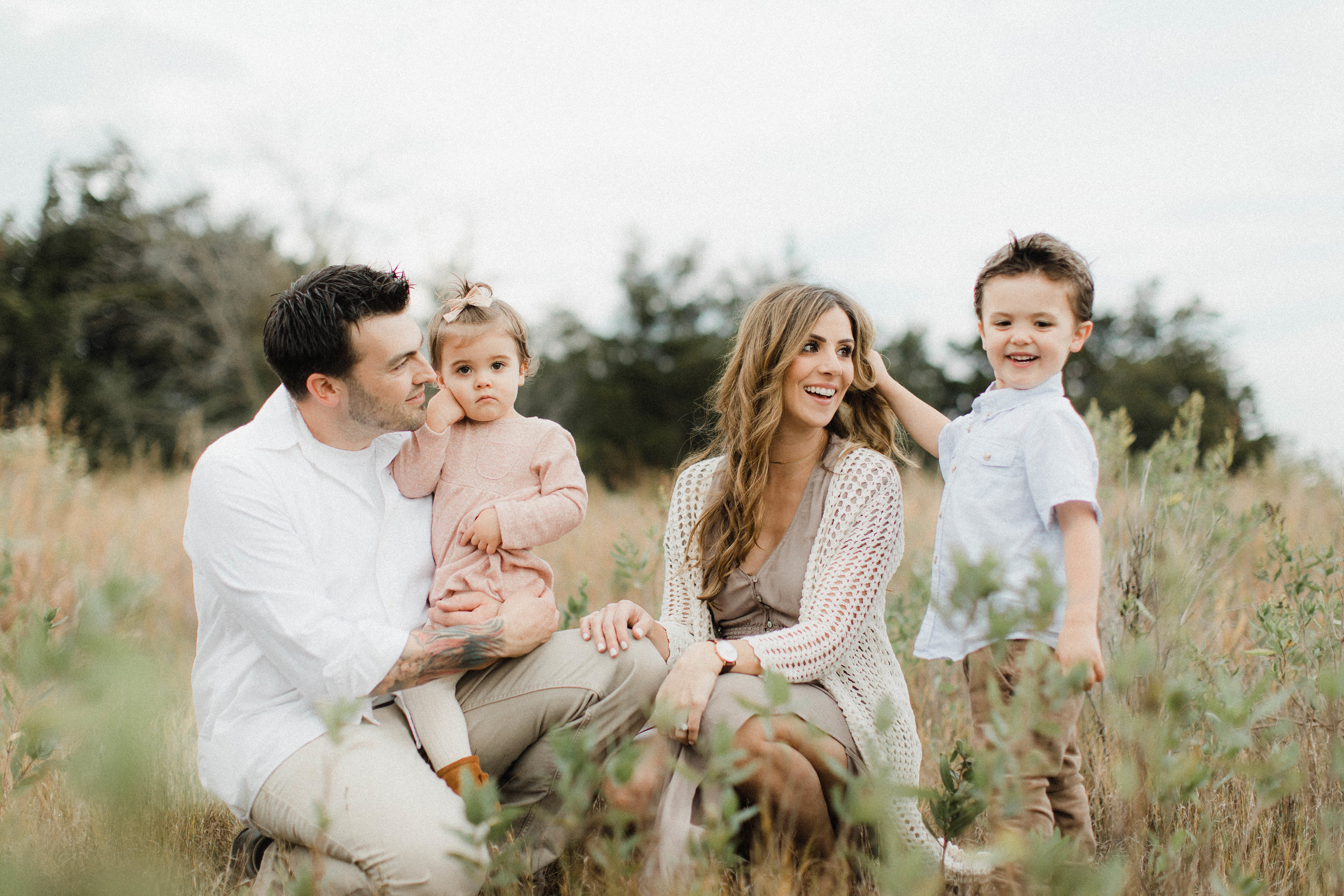 Here are some great family photo outfit examples, which you can shop below.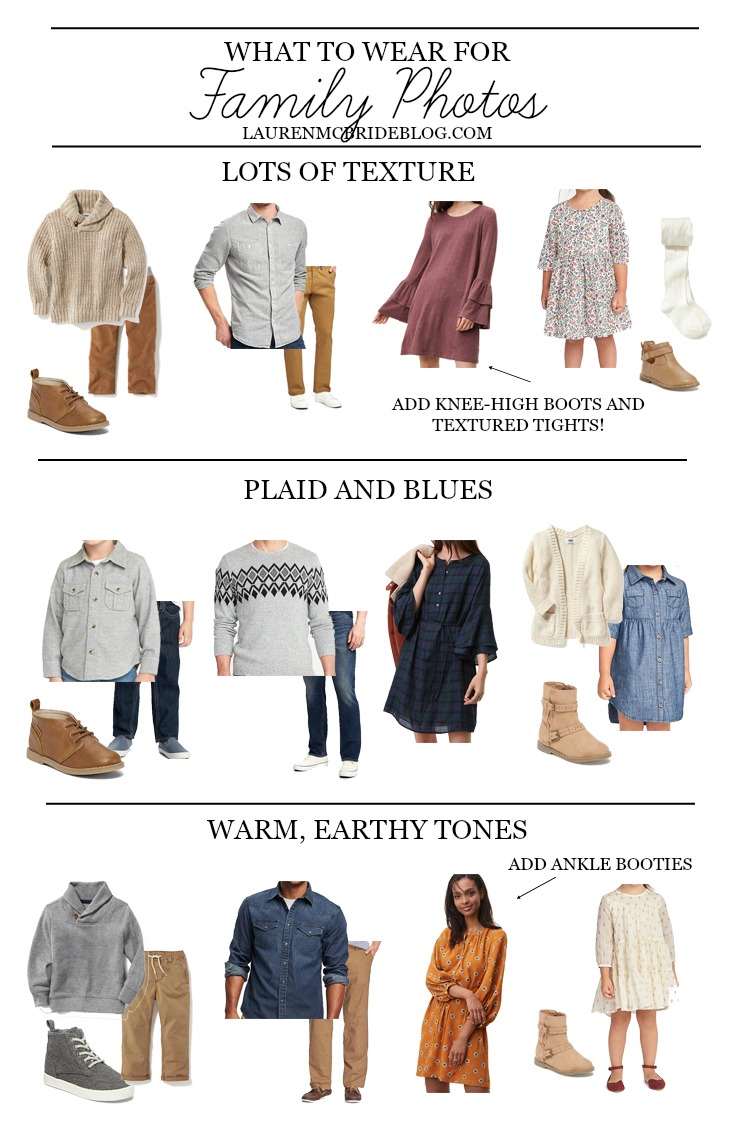 SHOP THE OUTFITS



Hopefully this gives you a better idea on how to select what your family will wear for your upcoming photo shoot! Following these simple tips should make it a little less overwhelming 🙂 Have fun!
Our beautiful family photos were taken by the lovely Victoria Gloria, who I highly recommend if you're in Connecticut!