This post is sponsored by Shutterfly. Never let go of the magic you make! Celebrate moments together with personalized gifts from Shutterfly.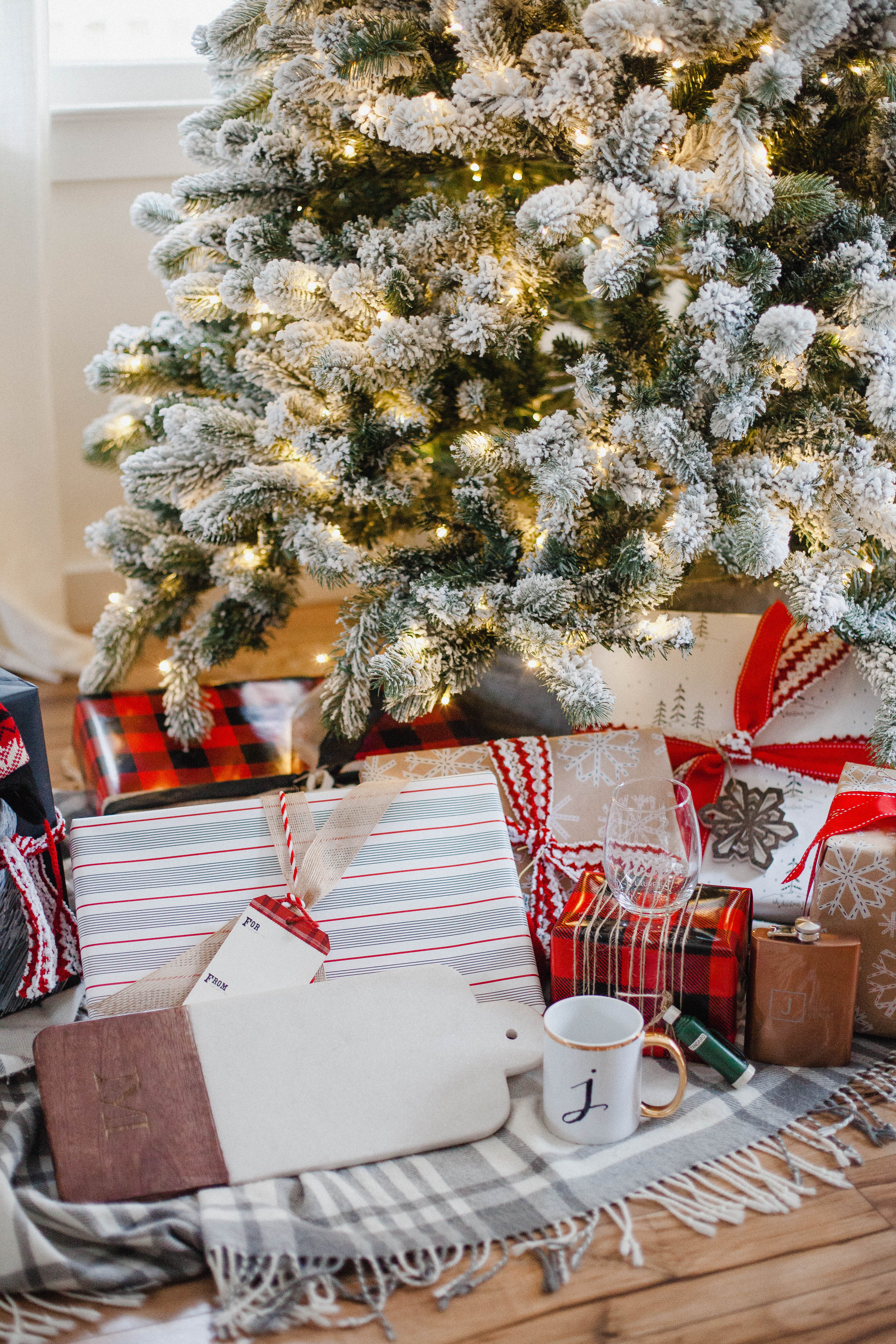 If I'm being totally honest, personalized gifts haven't exactly been my go-to gift choices in the past. I think because I never thought outside of the box when purchasing them, and also never knew where to look! But I recently learned about the wide variety of personalized gift options Shutterfly offers, and I've been so impressed with the gift styles and quality that I grabbed a few for our family (and myself! Anyone else do that while holiday shopping?! Haha.) Today I'm partnering with Shutterfly to share with you the Best Personalized Holiday Gifts for you to gift your friends and family with this holiday season!
Best Personalized Holiday Gifts
1 // Personalized Glassware
Personalized glassware can be really fun for a newlywed couple or your best girlfriends! My friends and I love to have girls nights once a month where we get together, drink wine (or mocktails for me at the moment!), and just have a good time. Sometimes we go out to a new restaurant, but sometimes we just like to have girls' nights in! I loved these adorable stemless wine glasses that I had engraved with "Yes Way, Rosè" and their names for our nights together!
2 // Personalized Flasks/Growlers
On the contrary to glassware, I love the idea of a personalized flask for the dude in your life! There's a wide variety of options to choose from, and I was so impressed with the quality of the flask. I chose to have one personalized for my brother as part of his holiday gift. If a flask isn't your thing, they have personalized growlers that would look great on a bar cart! Both are stainless steel and come in copper or matte black as well.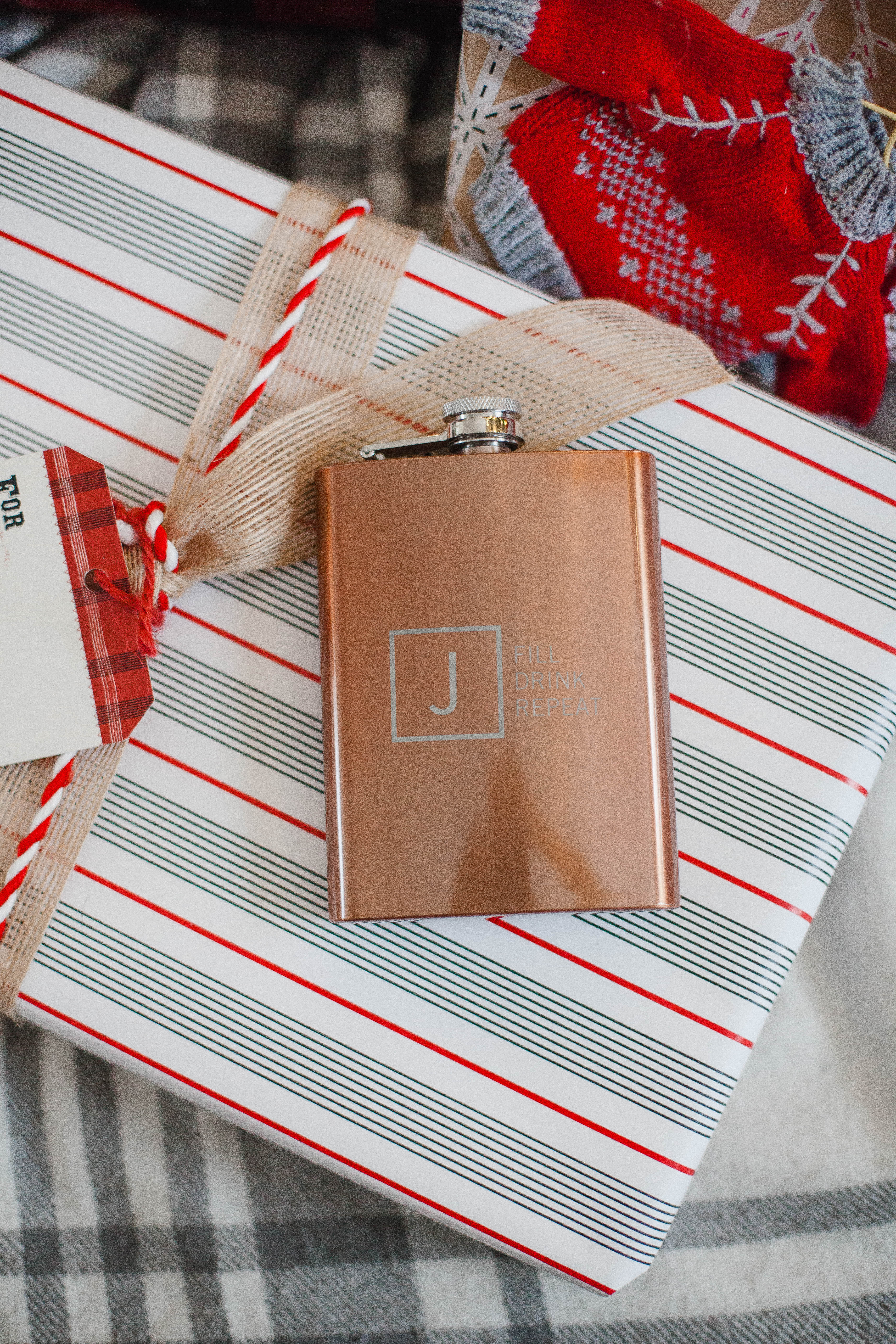 3 // Personalized Cheese/Cutting Boards
I absolutely LOVED this gift idea when I saw it, especially as a gift for newlyweds or new homeowners. I was even more impressed when I received mine in the mail! The quality of these cheese and cutting boards is superb, and I love that they're laser-engraved with the personalization of your choosing. There's an option for an added cheese knife, as well. This particular board is made of mango wood and marble, but other options are made of bamboo and rubber wood. I'm gifting this to myself this holiday (haha!), hence why I had it personalized with an "M." But I have a few new homeowners in mind I'll be picking more up for!
4 // Personalized Ornaments
We have family photos taken every year (you can see some of ours here!), and I love to have a special ornament made for our out of state family to put on their tree. We don't see them often, so I like for them to have photos of the kids. Shutterfly has a variety of ornament options to choose from, but I love this simple glass one with our family photo on it to gift!
5 // Personalized Engraved Jewelry
I love the idea of gifting personalized engraved jewelry for a new mom or grandmother for the holidays! I have a personalized necklace that's very near and dear to me, and I know many new mamas love the same with their kiddos names or initials on them. I love these dainty cuffs, as well. These necklaces and bracelets are available in silver, gold, and rose gold, and are 18K gold and rose gold plated. A great gift for any lady in your life!
6 // Personalized Mugs
I like to take my personalized mugs to another level, and I love the options Shutterfly offers! As gifts to the kids' teachers this year, I had these beautiful gold trimmed mugs made with just a simple script initial! Update: I used the "Initial Mug" and the Anna Clara font, left aligned, for those of you wondering! A quote would also be a great personalization option. Get creative!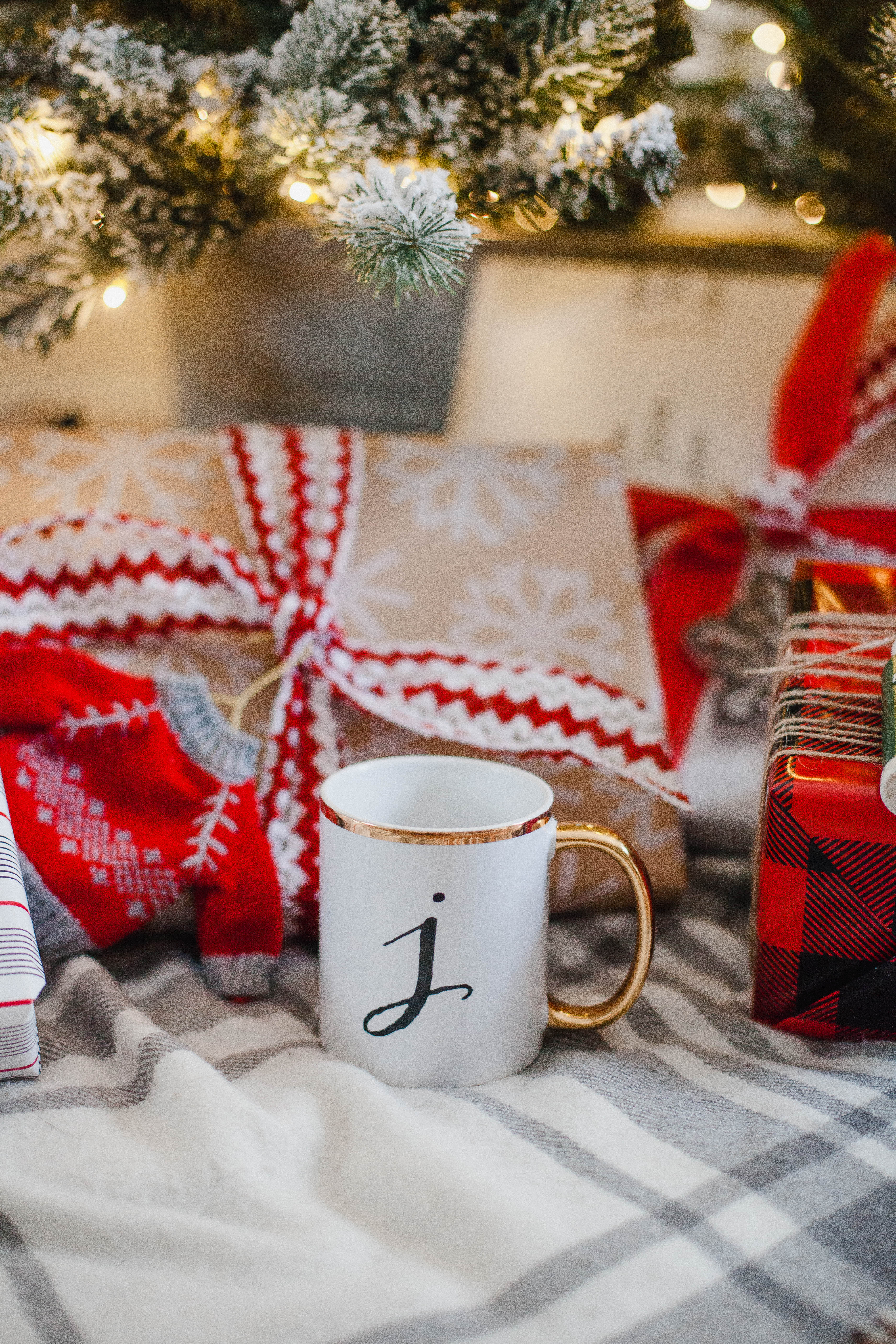 Tips on Personalization
Of course the most popular way to personalize a gift is by using the gift recipient's name. But your options don't end there! Get creative and go beyond their name for personalization. For instance, these glass coasters would be incredibly adorable for your best girlfriend's bar cart with fun drink quotes engraved on them! Or if you're gifting an engraved piece of jewelry, think of special dates written in Roman numerals or other unique ways instead of just a simple name.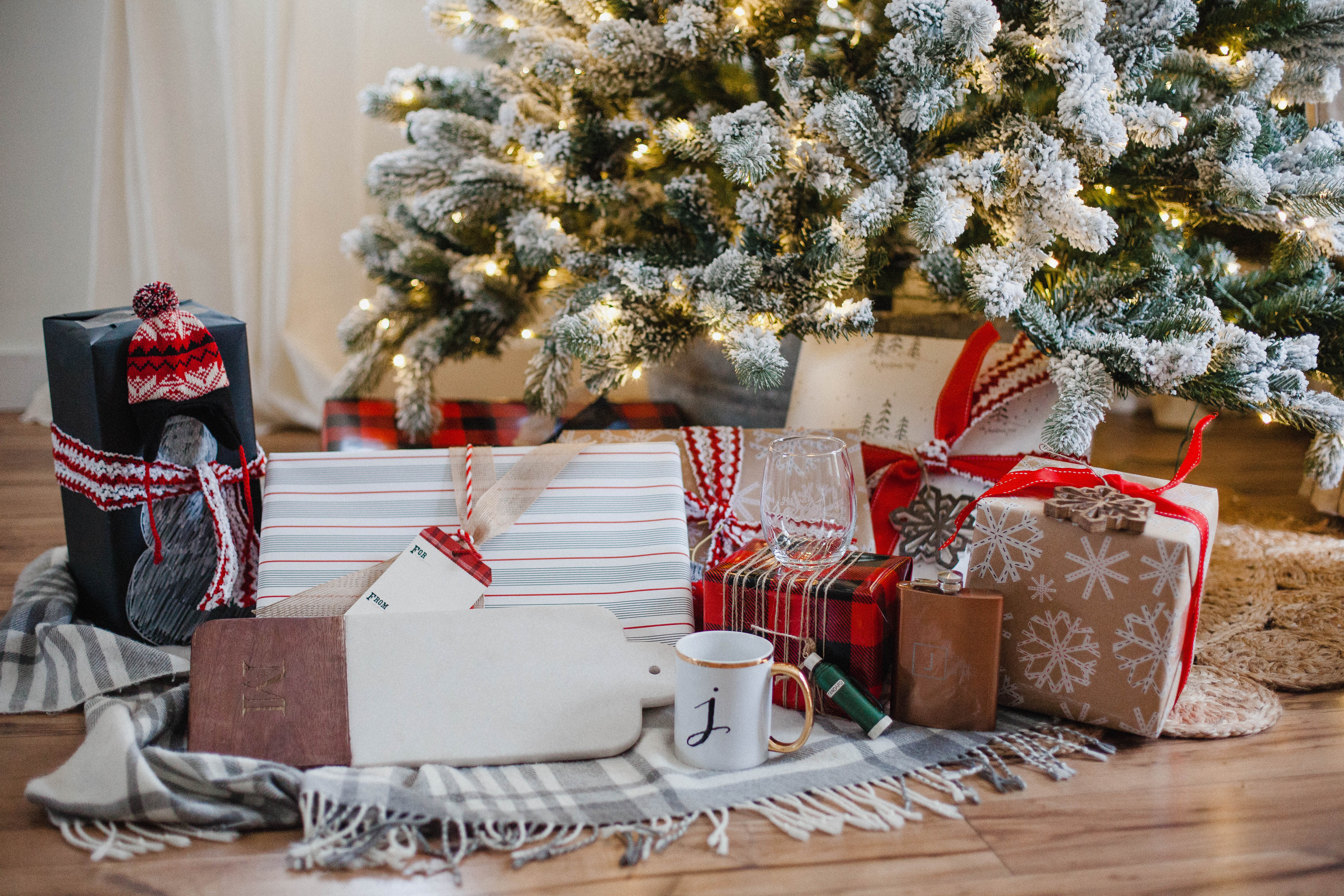 Shutterfly offers a wide range of gifts, and they make personalization incredibly easy! I love that I was able to get a good chunk of my holiday shopping done all on one site, which makes it stress free for me. But what I love knowing most is the thought that goes behind each gift with the added personalization. It's more than just purchasing a gift…it's showing the recipient their meaning to you in your life!