Thank you to Nordstrom for sponsoring today's post!
I used to only have one pair of sneakers for each of my kiddos, and then I realized that's not exactly practical with the changing of seasons and different needs. I feel at this point they have a pretty healthy shoe closet without having too many unnecessary pairs, so today I thought I'd share with your our favorite toddler shoes so you have an easy guide when shopping for your kiddo!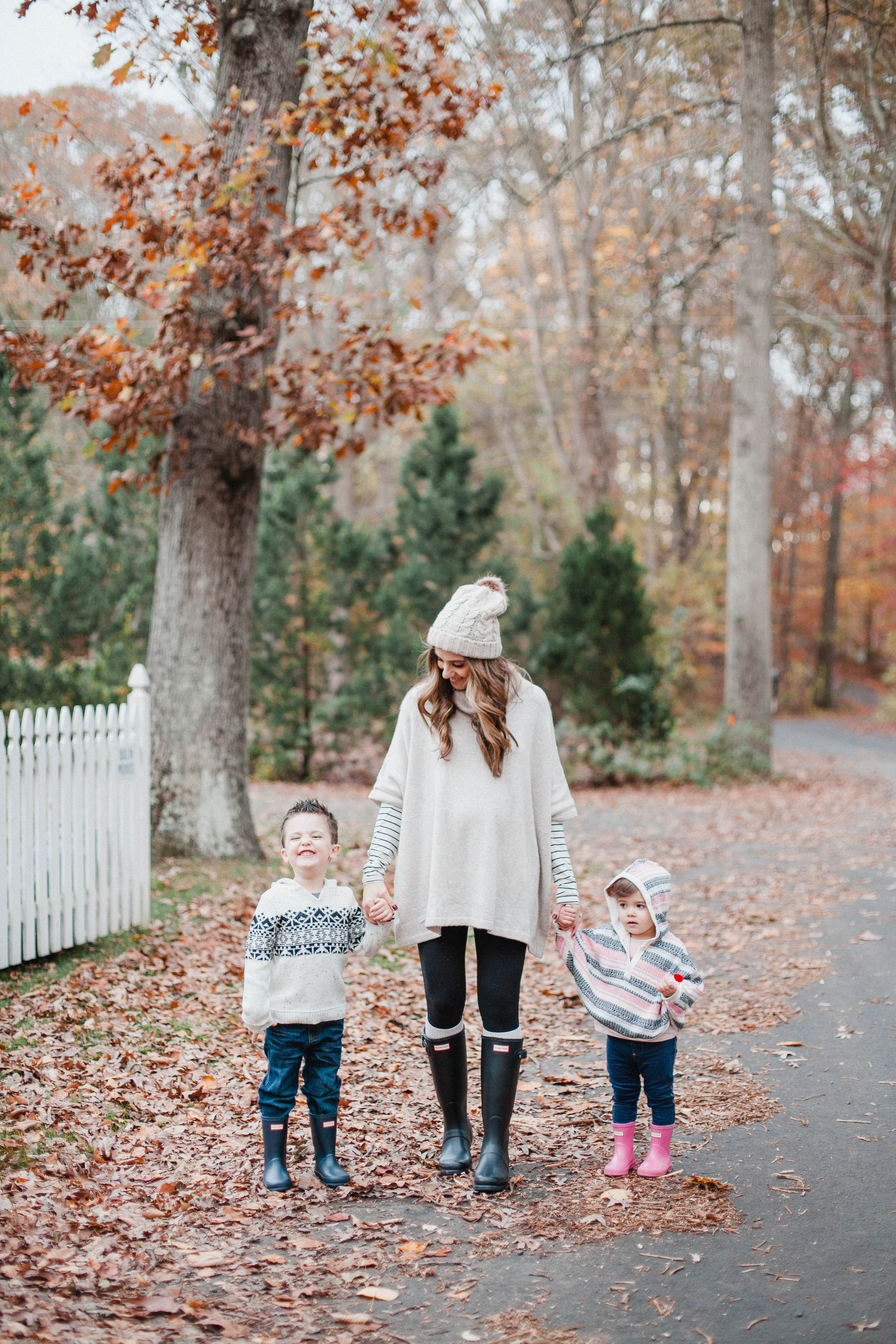 MY OUTFIT: Poncho // T-shirt // Leggings // Boots // Hat
LANDON'S OUTFIT: Sweater // Jeans // Boots
NOELLE'S OUTFIT: Sweater // Jeans // Boots
Stride Rite
Stride Rite sneakers were the first pair of sneakers I bought each of my babes. It's a brand I've known since I was a little one, and their shoes are specially developed for supporting children's feet. They've come a LONG way in the past few years, and they have some really adorable styles!
FOR BOYS

FOR GIRLS

Converse
Converse are always a classic pair of sneakers to have because they're so versatile and can be worn with anything. They're also SUPER easy to wash, and I love that they offer velcro options. My kids have a few pairs of each, and their pricing is so great that I don't mind buying new pairs every year as they grow out of them.
FOR BOYS

FOR GIRLS

Vans
Another classic, versatile pair of sneakers, I love Vans because they're easy on and easy off! Anything to make a mamas's life a little easier, right? I love them for myself too, and they have some really adorable styles for the kids.
FOR BOYS

FOR GIRLS

Nike/Adidas
For athletic shoes, I prefer Nike or Adidas because they hold up and last awhile. They'll last until the kids move up a size, at least! The adidas Superstars are my favorite pair for both kids because they can be worn with anything they decide to wear. They also wipe down easily!
FOR BOYS

FOR GIRLS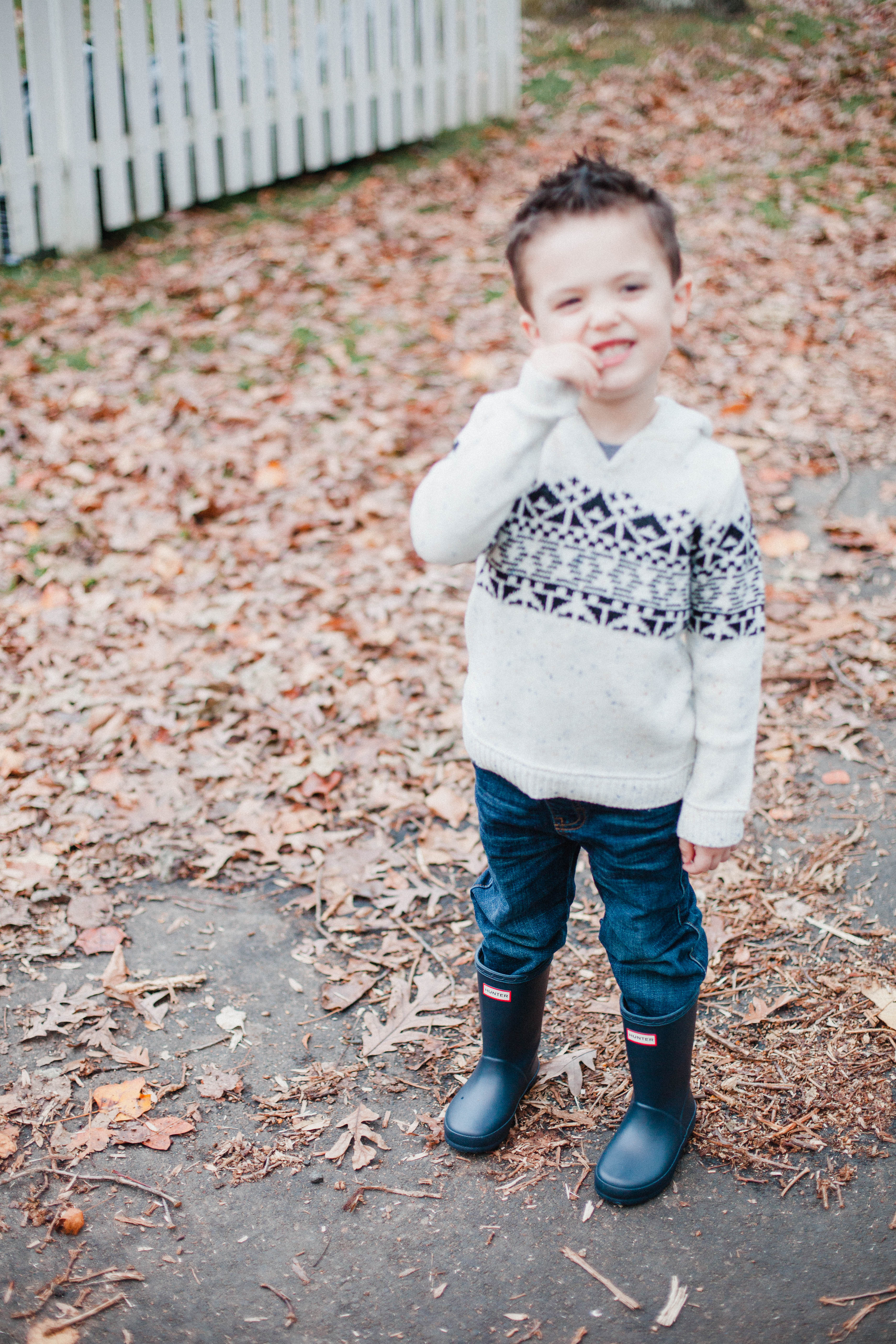 Rainboots
I'm not picky with our brand of rainboots because they don't wear them nearly as much as their other shoes, but they ARE an important pair to have in their shoe closet! We have a pair of Kamiks and I also love their little Hunters to match mommy. 🙂 But there are a variety of price points and brands, so I linked some that are a little less in price, too!
FOR BOYS

FOR GIRLS

Snow Boots
Same as rainboots, I'm not too picky about the brand of snow boots my kids wear. As long as they are waterproof and keep their feet warm, I'm happy! We have a pair of Kamiks for each of the kids, and I actually prefer to buy neutral colors so we can pass them down (since they aren't worn nearly as much as other shoes!)
FOR BOYS

FOR GIRLS

Nordstrom is always one of the first places I look when purchasing shoes for the kids because their return policy is unbeatable. There are numerous times where the shoes fit larger or smaller than expected and I need to exchange out a pair. They make it SO easy, and thats why I continually come back to shop!
What are your favorite brands of kids shoes?!