Thank you to QVC for sponsoring today's post!
I'm SO excited to share today's gift guide with you! You all know my love for QVC, as I've mentioned it MANY times before on here. Well as it turns out (and I'm not surprised), QVC has some stellar deals this holiday season on some of the BEST gift ideas! So today I'm sharing my Top QVC Holiday Gifts with you, all available at a great price and on Easy Pay (gotta love that option!). I carefully selected each of these items to share with you because I personally love each of them!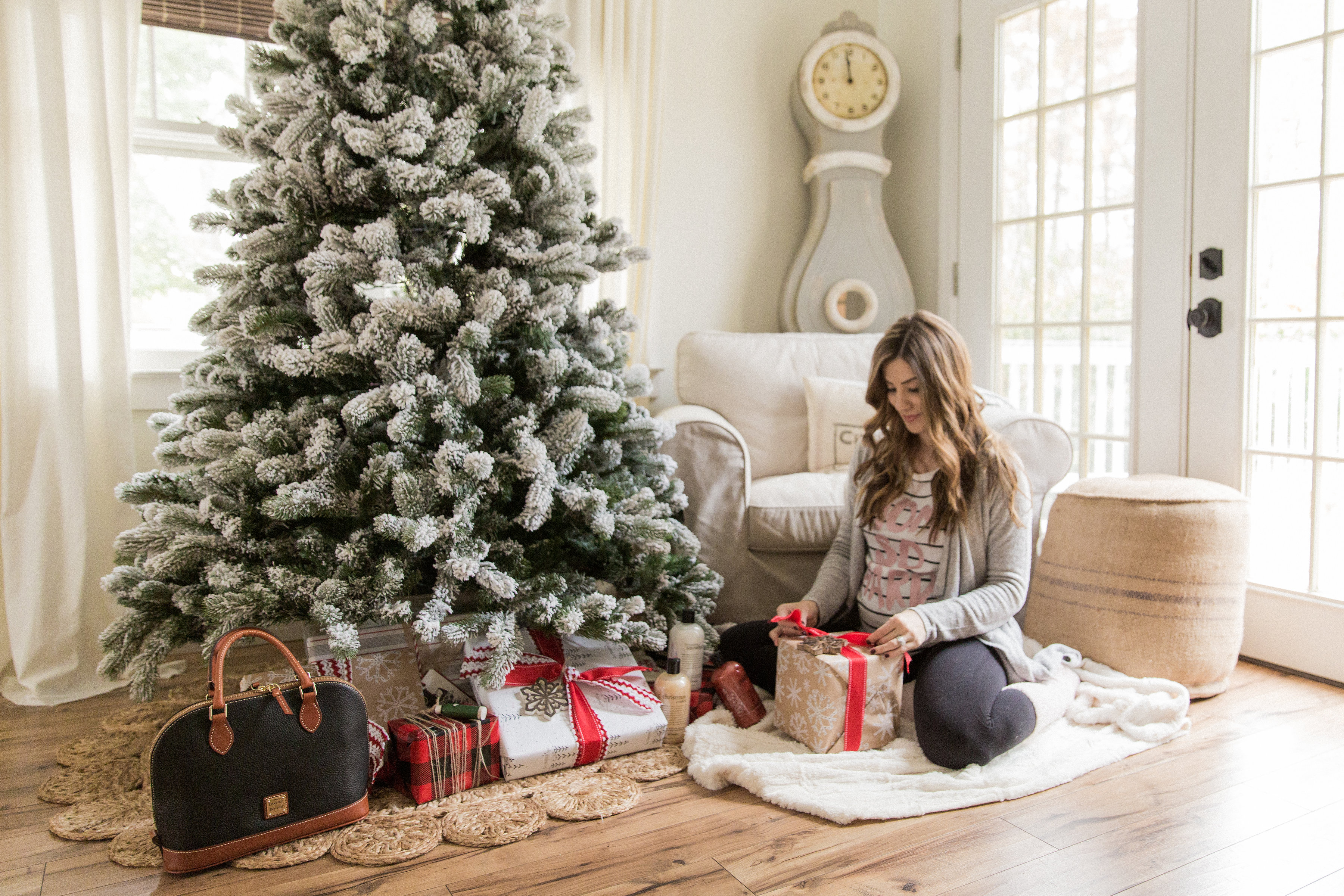 1 // Ring Video Doorbell
My husband was SO PSYCHED to install this bad boy. We've been wanting one for quite some time now after my friend suggested it! The Ring Video Doorbell with Two Way Audio and HD Surveillance is the perfect gift for newlyweds, new home owners, or anyone looking for a house upgrade. I personally like it because I can keep an eye on my UPS man a he delivers packages, haha (I'm convinced he hates me). It functions as a standard doorbell, but also has a motion sensor that starts recording video whenever someone is within a certain range of the device! It connects to your phone via the Ring app so you can see exactly who's at your door. It's currently on SALE at QVC, and also available with Easy Pay! It also comes in a variety of finishes to match the decor of your home. This is a GREAT gift at a great price, and probably my top pick in this gift guide! My hubs agrees! We love anything that makes our home a little safer.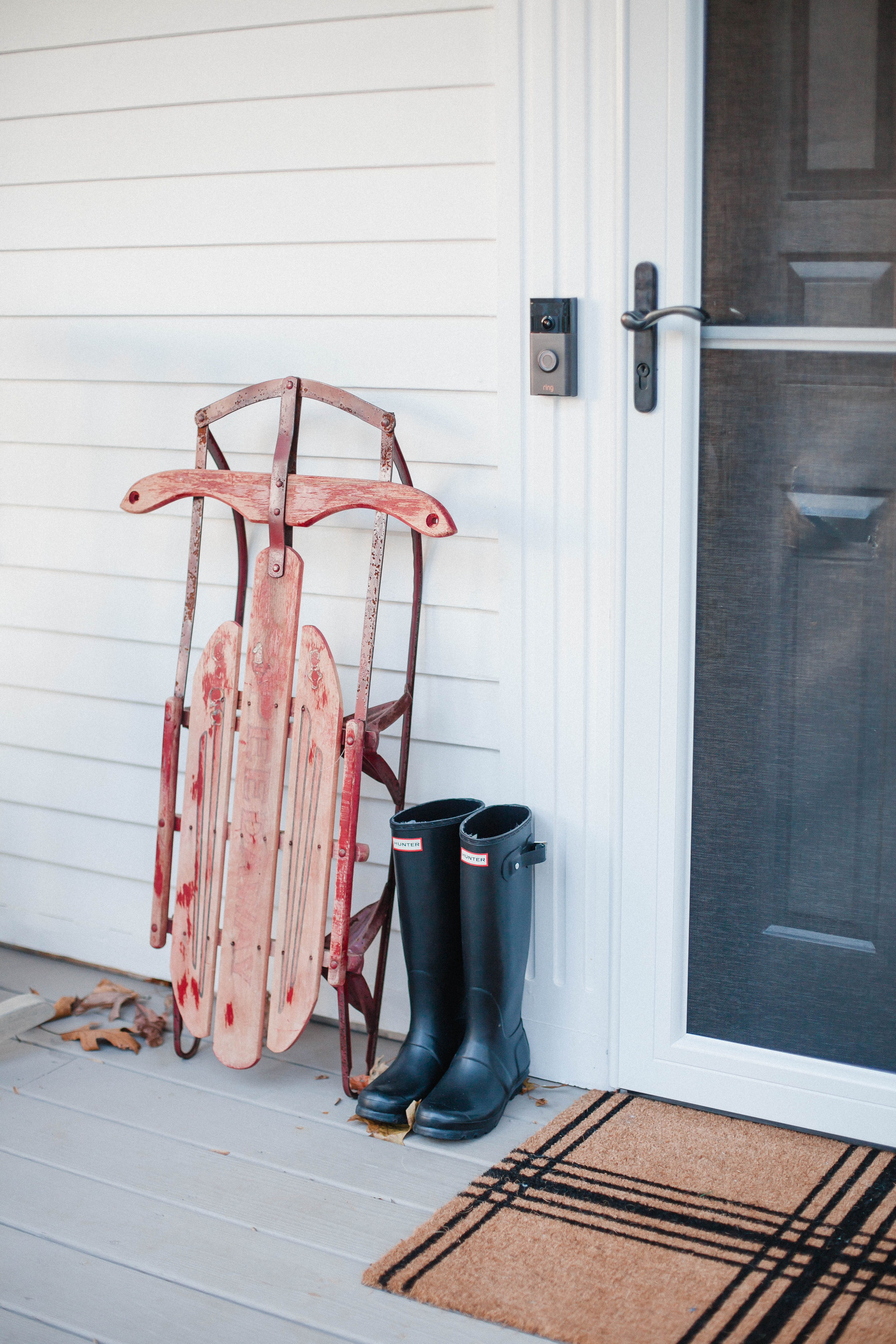 2 // philosophy Holiday Edition 6-piece Shower Gel Set
This philosophy Holiday Edition 6-piece Shower Gel Set is the perfect gift for whichever gal pal you're buying for! They make great stocking stuffers, or split them up and gift to multiple friends. They even make a great gift for yourself if you're a philosophy shower gel lover! I love that they're all festive scents for the holidays, and thing they're a great addition to any gift.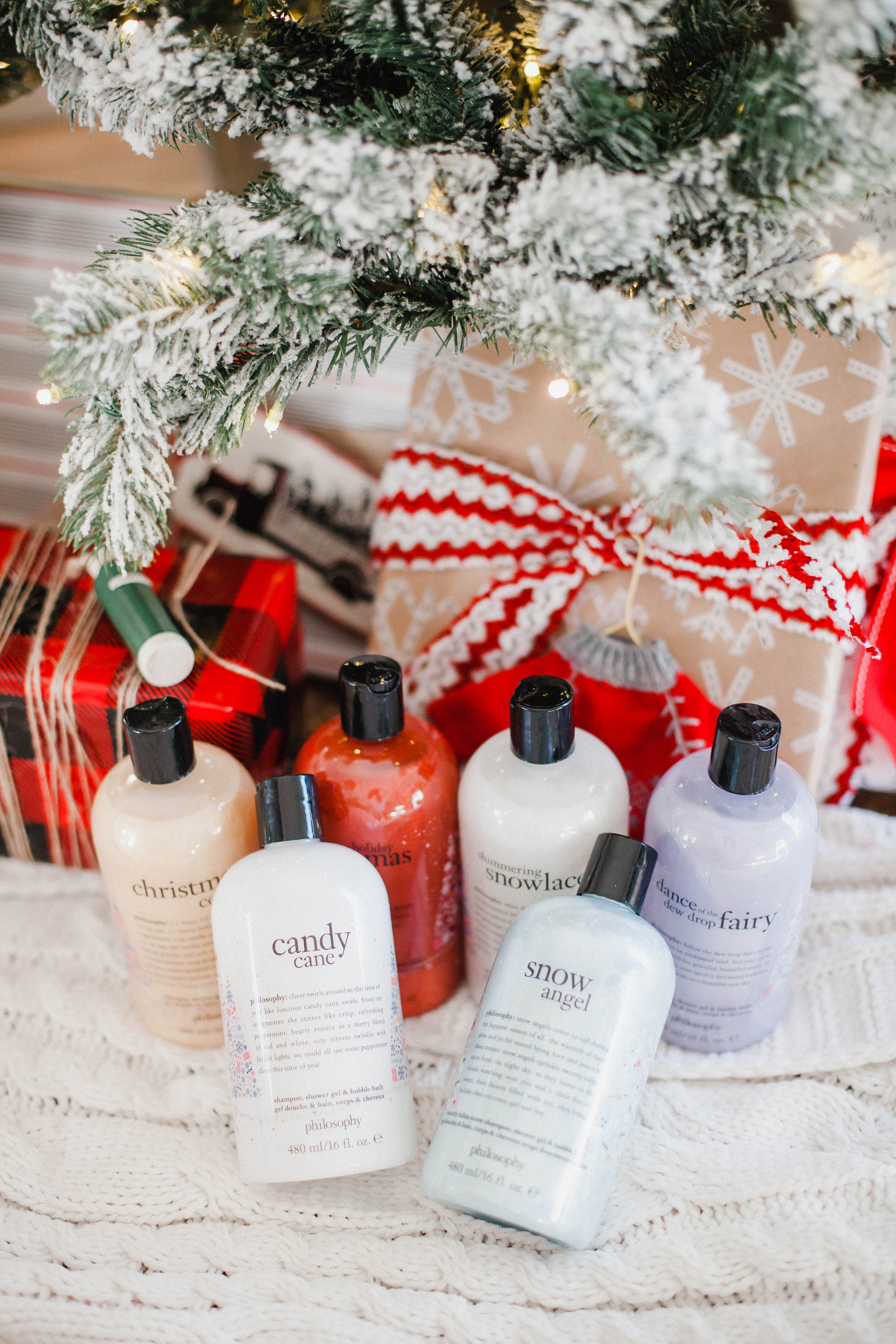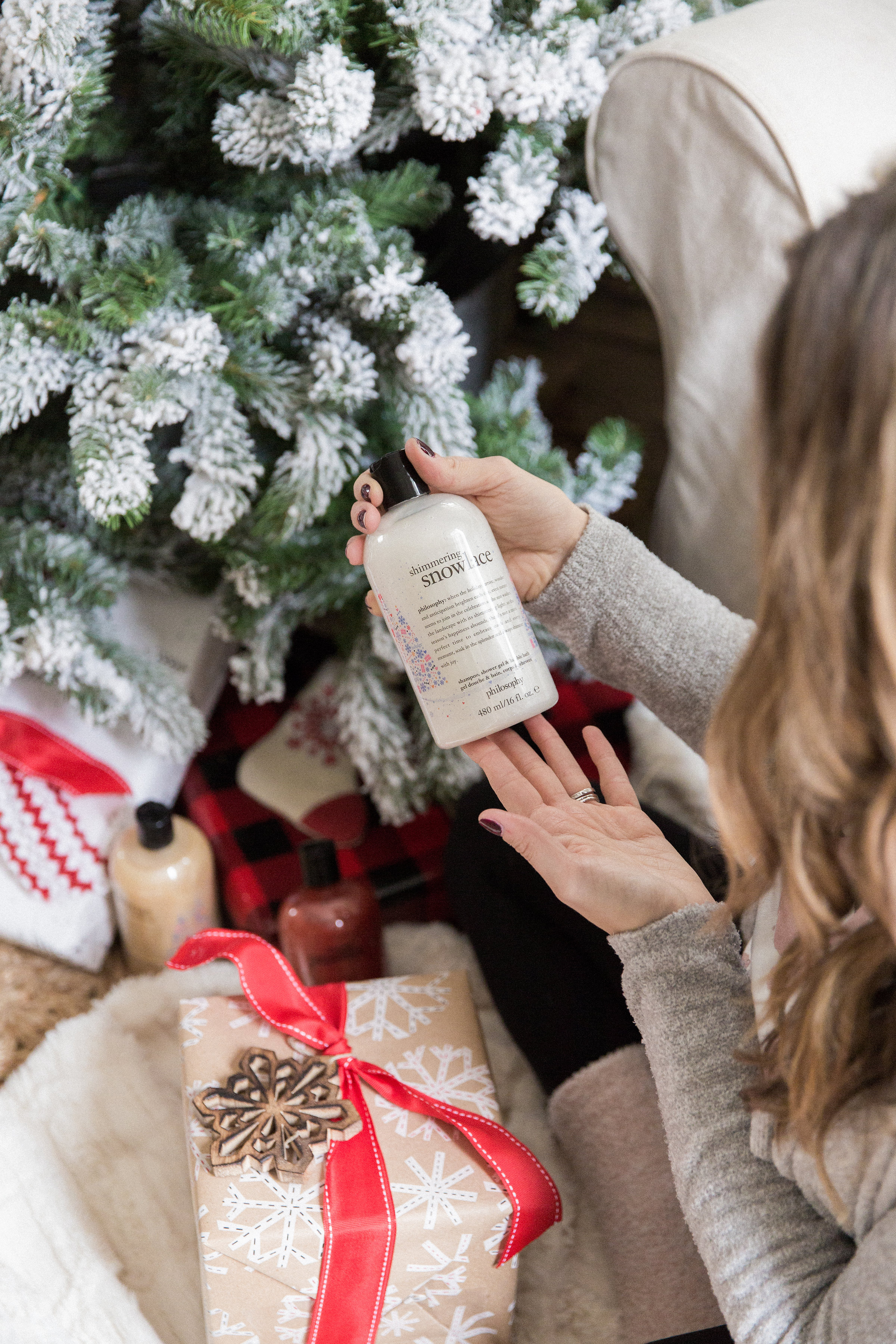 3 // Barefoot Dreams Cozychic Light Drape Front Calypso Wrap
You guys already know my Barefoot Dreams obsession, and as if the rest of their cardigans aren't amazing enough, you need this Barefoot Dreams Cozychic Light Drape Front Calypso Wrap too! It's the perfect gift for your sister, mom, or BFF. At at this low price, you should totally sneak one in for yourself as well! Their cardigans are insanely warm and cozy, and don't lose that cozy factor in the wash. In fact, I've washed this a few times now and it's still good as new!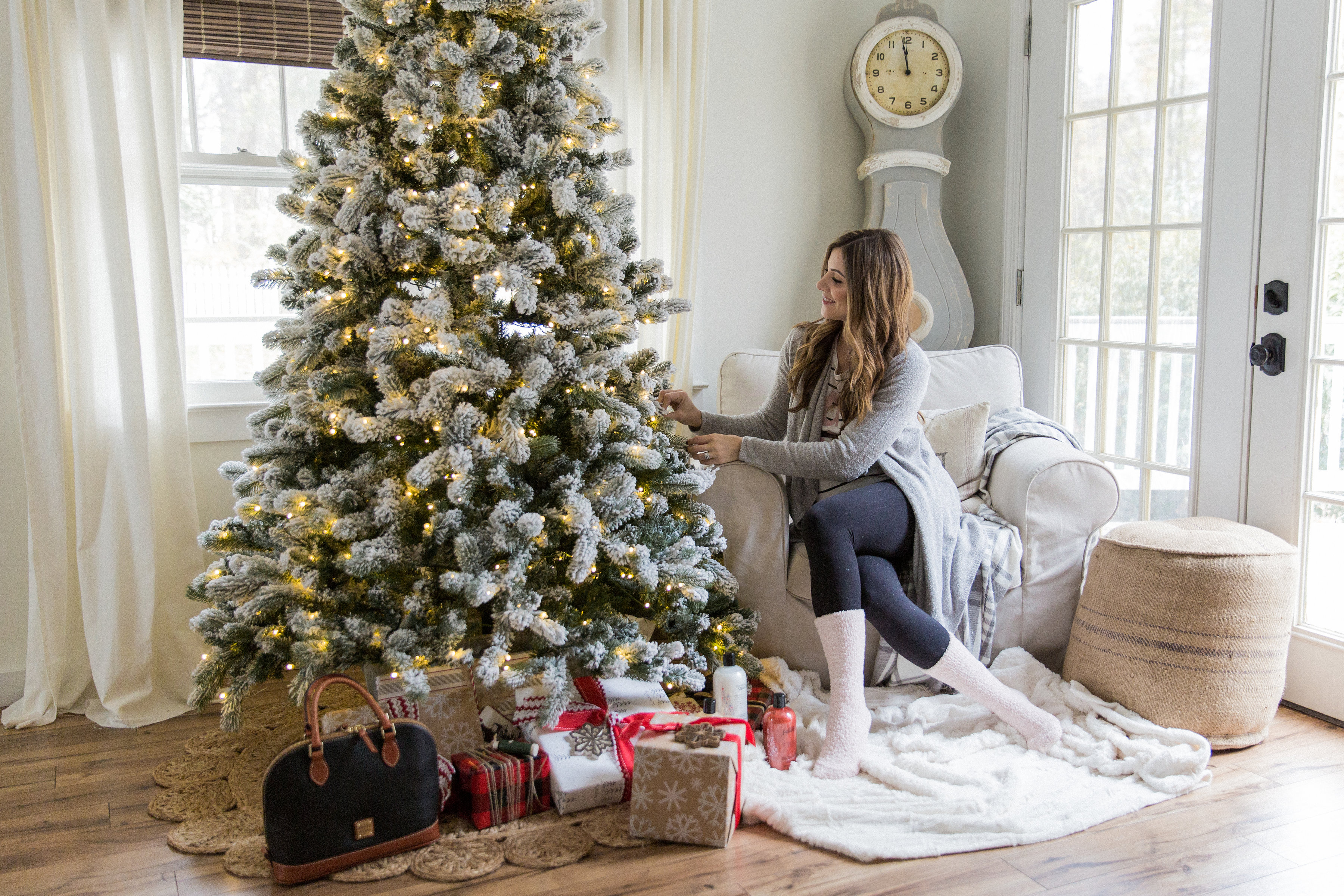 4 // Barefoot Dreams Cozychic Heathered Women's Socks
I just tried these Barefoot Dreams Cozychic Socks, and now I need them in EVERY color. They're so incredibly warm and cozy, and perfect for stocking stuffers or small gifts for your friend. And at only $15 (price subject to change), it's easy to grab more than one pair! I'm scooping these up as an easy gift for all my friends this season!
5 // Amazon Firestick TV with Alexa Remote
I honestly don't remember life without our Amazon Firestick and Firebox, but it's one of the best purchases we made and has helped us cut out cable! We have a Firebox in our main living room, and then a Firestick in our master bedroom. QVC has the Amazon Firestick TV with Alexa Remote for $39.99 (price subject to change)! We love it because we can take it anywhere (we've totally brought it with us on vacation before..all you need is a USB in the back of the TV!), it's easy to use, and literally has EVERYTHING you could possibly want to watch. I also like that I can ask Alexa to find a show for me so I don't have to spend time searching, ha!
6 // Dooney & Bourke Pebble Leather Zip Zip Satchel
I love the idea of gifting this beautiful Dooney & Bourke Pebble Leather Zip Zip Satchel to my mom for the holiday! It's classic style makes it timeless and versatile. I chose the black and tan because I felt it was the most versatile of them all, but it comes in a variety of other color options as well.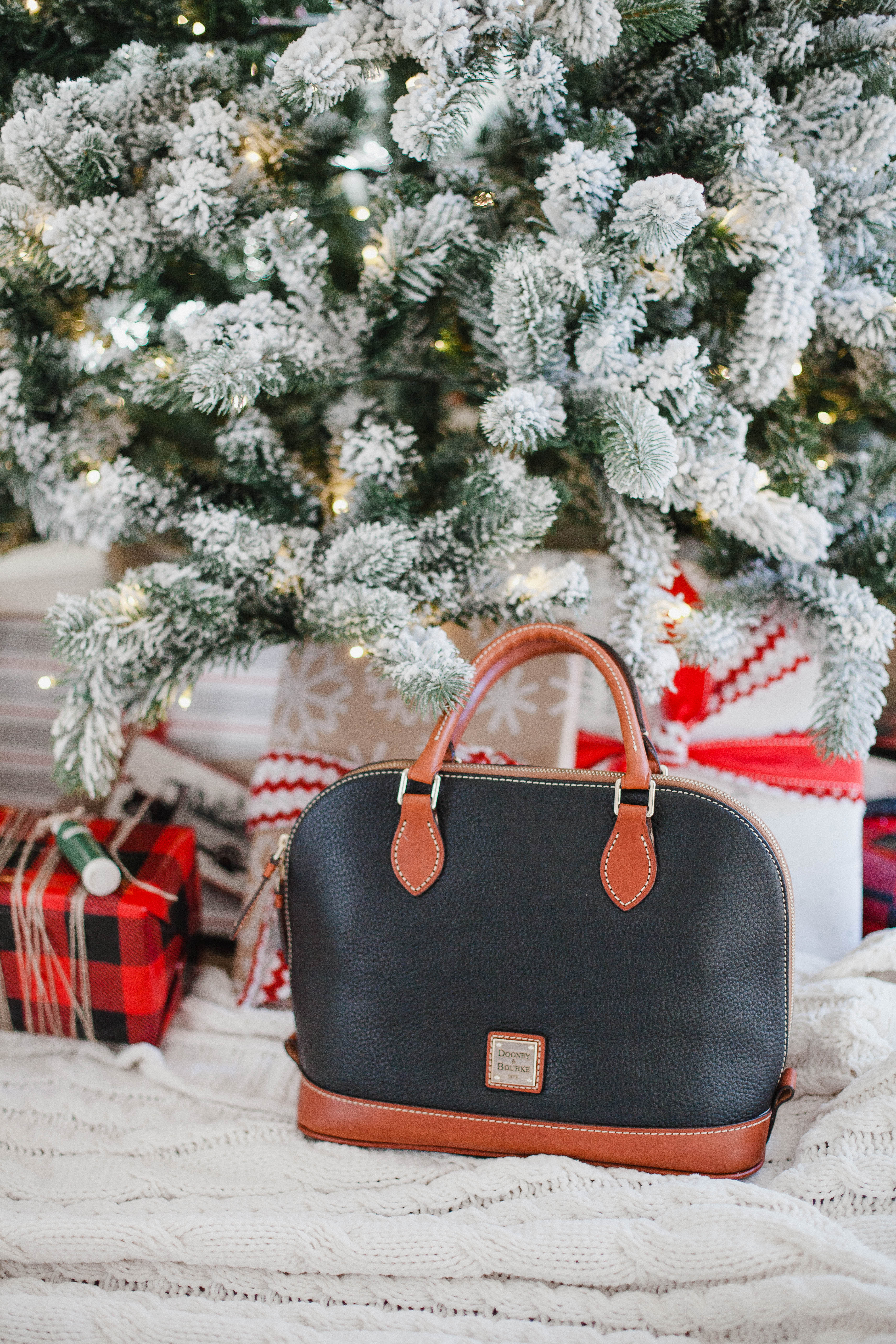 7 // First Aid Beauty Ultra Repair Cream
If you haven't heard of First Aid Beauty, you've been missing out! Their beauty products are top rated. I particular love their Ultra Repair Cream because it provides intense hydration (perfect for this time of year!), and can be used on the face AND body. It's a great stocking stuffer for anyone who might have dry skin or loves beauty products!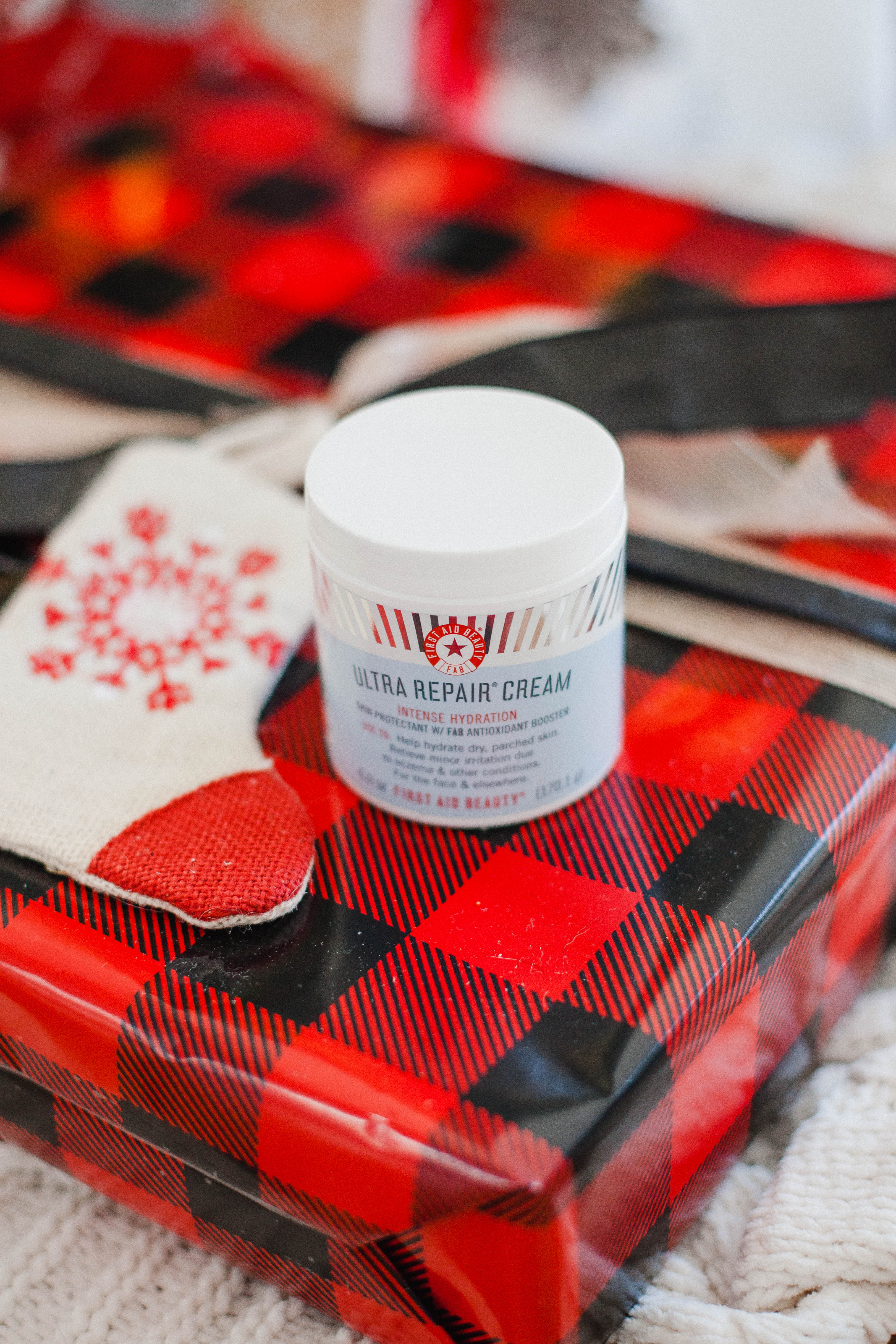 SHOP MY TOP QVC PICKS BELOW

There are a ton of great deals on QVC.com, and you can't beat their pricing and Easy Pay option (which takes a little of the stress off of holiday budgeting!).
What's on your list this year?!