So many of you have asked about our Christmas tree, so I thought I'd throw a quick post together about it so you have all the sources in one spot!
Our tree is the King Flock by King of Christmas, and it's the BEST fake tree I've ever owned. Simply connecting the 3 pieces in the pole sets up the power, and it turns on with the click of a button!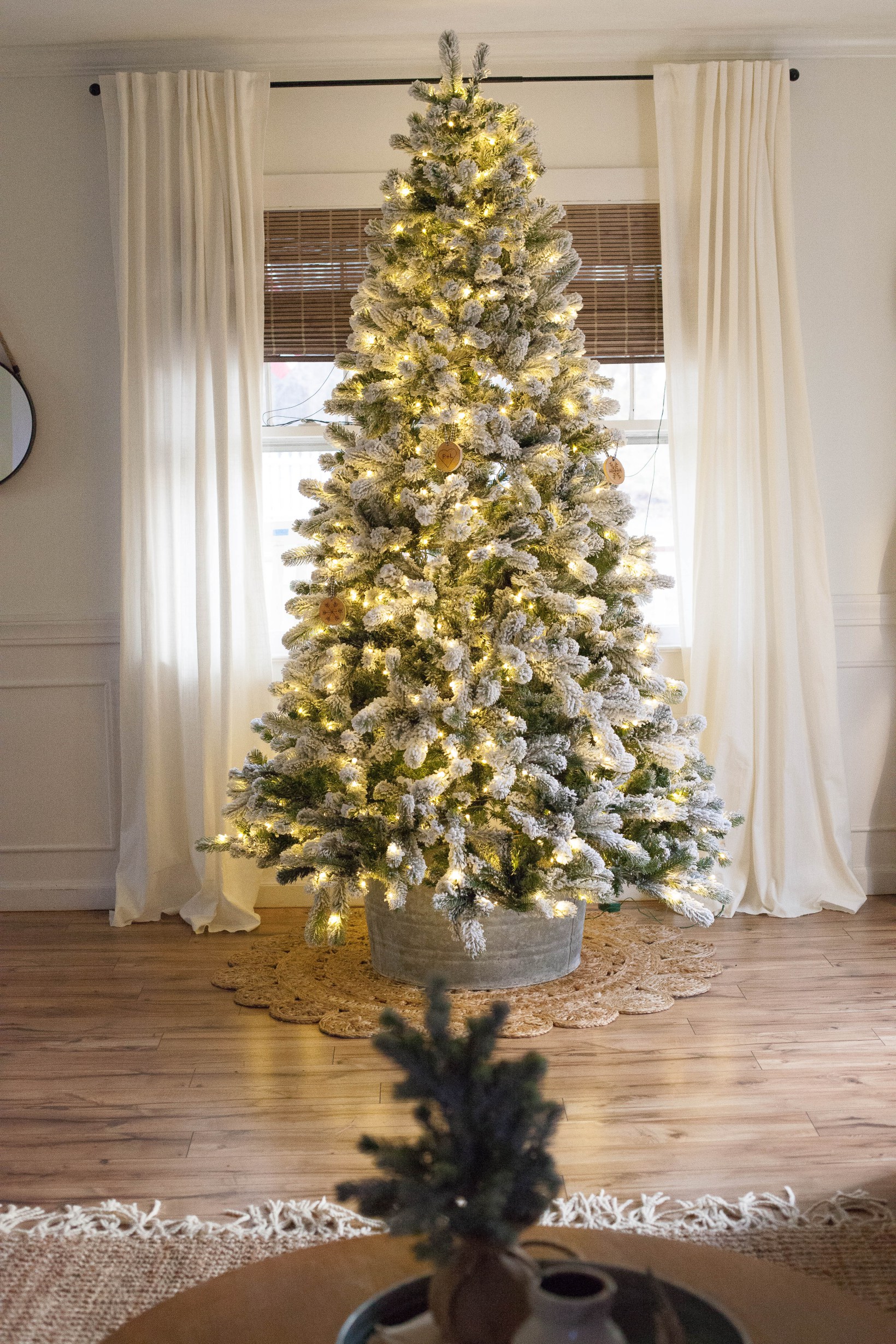 USE CODE SAVE10 FOR 10% OFF AND FREE SHIPPING AND NO TAX!
Why we love this tree:
If ONE light goes out, they all stay lit!
SUPER easy to put together…literally put it together and it lights up!
Some of the flocking falls off but it's SUPER minimal compared to others I've owned in the past. The flocking is on there pretty thick, and it also doesn't have a weird odor like others have had in the past!
You can find a similar galvanized basin HERE (just make sure it's big enough for the base!). The new Magnolia line at Target has a similar galvanized tree collar right here!
Underneath our tree is a jute rug that I feel just looks really pretty!
SHOP JUTE RUGS BELOW (which is under the basin 🙂 )