Thank you to Pink Blush Maternity for sponsoring today's post!
Okay ladies, we all know how challenging it can be finding good maternity dresses for our baby showers and maternity shoots, right? Sure we can scour sites to find something that fits our bumps, but sometimes we just want a variety of options in ONE place…and have that place be made for pregnant mamas. That's what I LOVE about Pink Blush Maternity. I wore many of their pieces last pregnancy because the clothing is beautiful and at a reasonable price. Many of you have asked for some examples of maternity dresses that would work for baby showers, family photos, and even maternity shoots, so today I'm partnering with Pink Blush to show you a few!
Special Occasion Maternity Dresses
FAMILY PHOTOS
This soft knit dress is a really great option for family photos, a winter baby shower, and even just for casual wear! It's incredibly soft and comfortable, and hugs the bump in all the right places. I love the tie sleeve detail, and the subtle lavender color. I wore it with my favorite over the knee boots for Noelle's birthday party and was comfortable the entire time!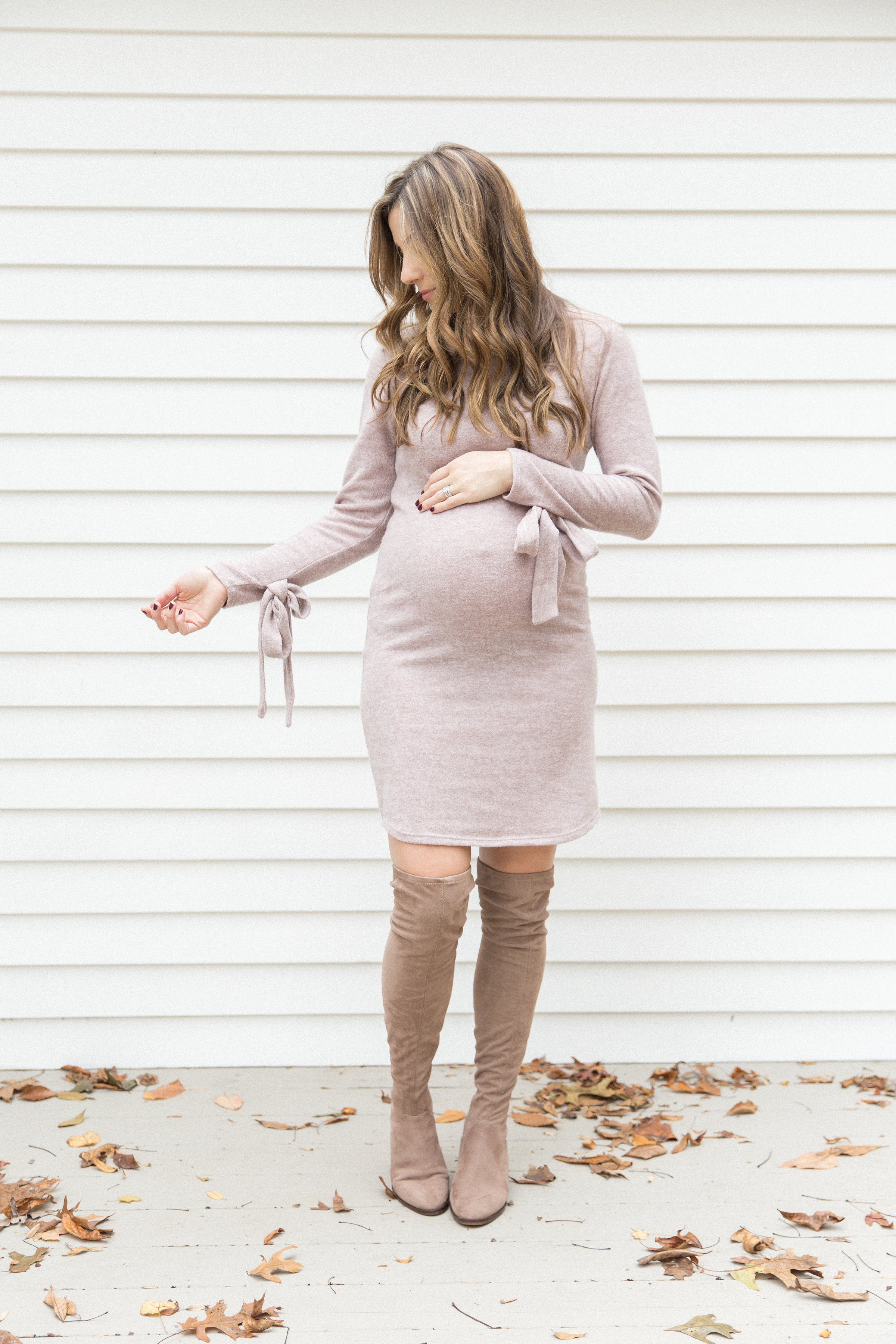 BABY SHOWER
This next dress is absolutely adorable for a baby shower! I love the simple style of this scoop neck fitted dress, and the beautiful floral print. It comes in one additional color, but I fell in love with this soft pink. You can even dress it down with booties and a cardigan to make it work appropriate! It's form fitting without being constricting, which is so important to me in a maternity dress. If it's going to be tight, I NEED it to be comfortable, know what I mean?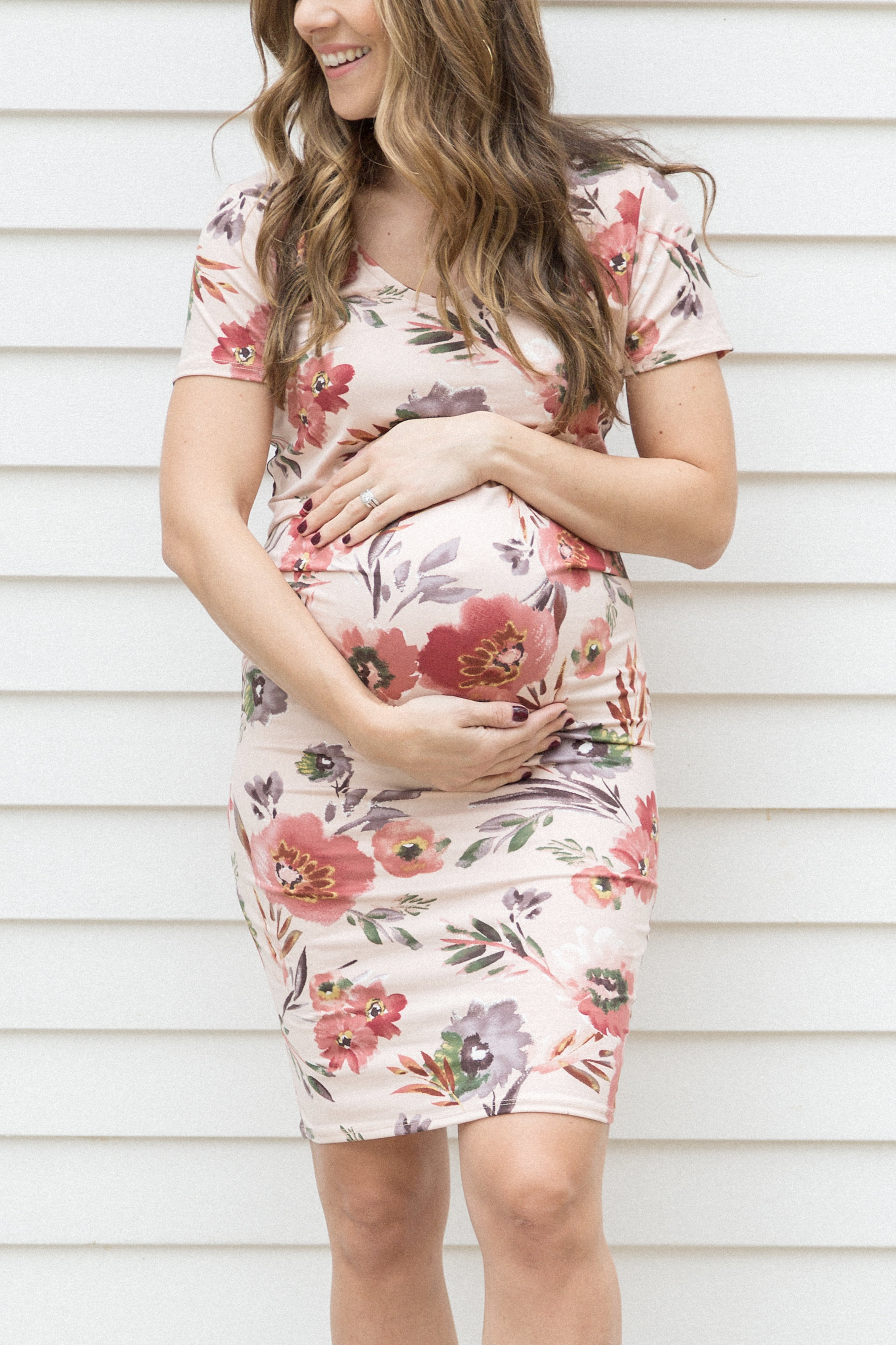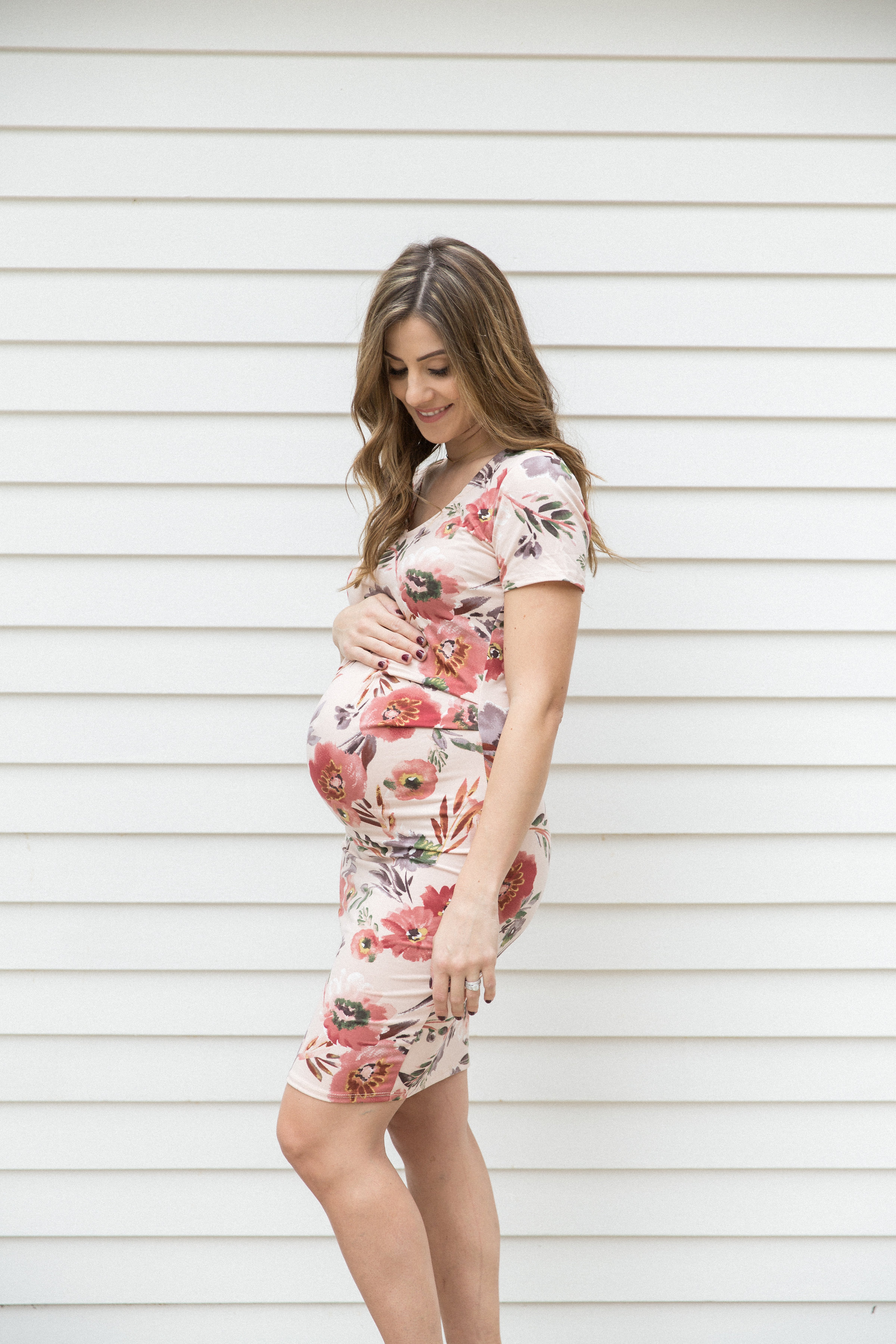 MATERNITY SHOOT
This lace mesh overlay dress caught my eye as a stunning option for a maternity shoot. Unfortunately, it's currently sold out, but I'm linking some other similar options for you! I love the texture of the lace, and it's lavender color against the neutral tones of the beach. Pink Blush has an amazing line of maternity shoot options, so they're always a great place to check out if you're in need!
SHOP OTHER MATERNITY SHOOT OPTIONS HERE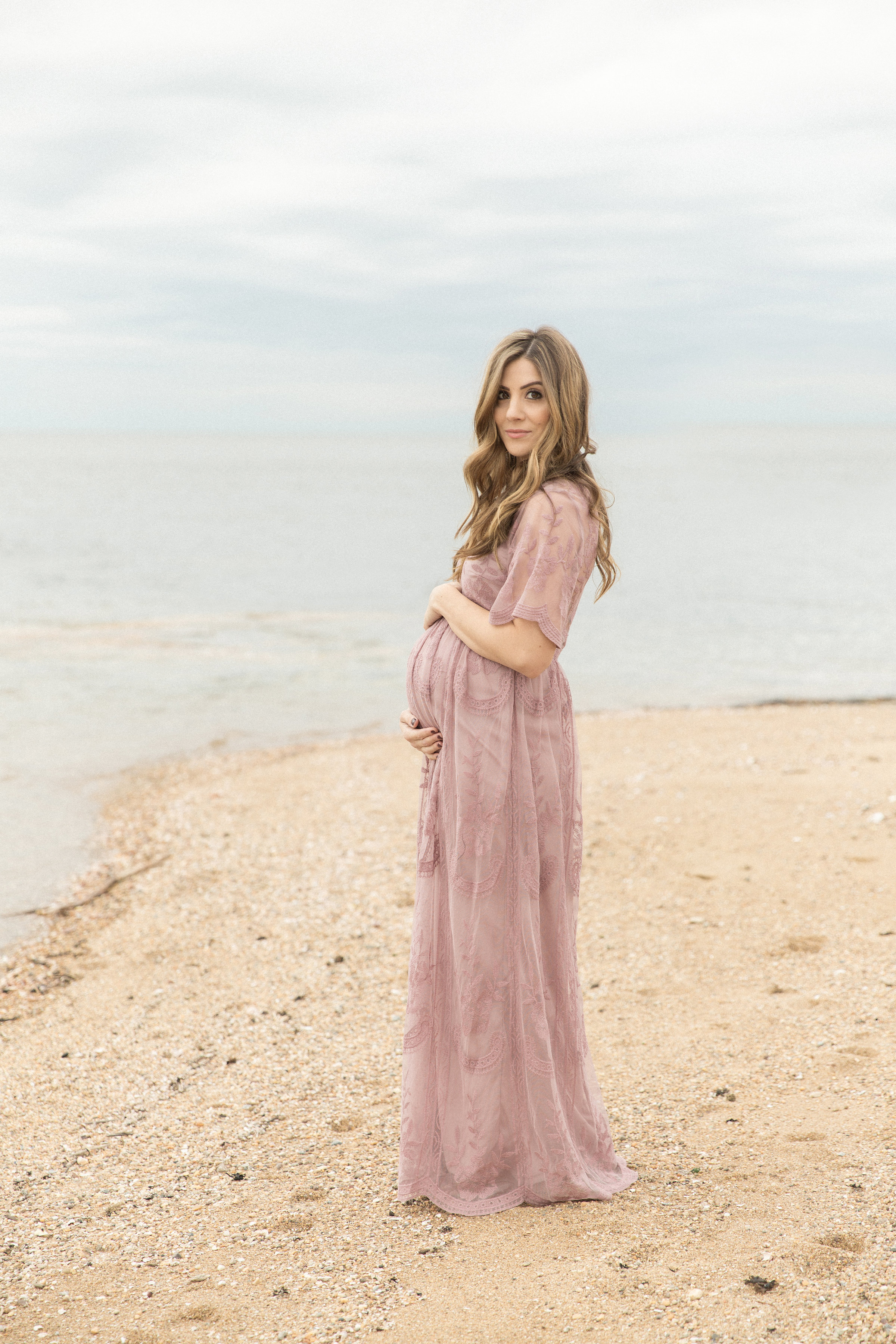 Isn't that last one so pretty?!
Pink Blush Maternity has been kind enough to giveaway a $100 gift card to a lucky reader over on my Instagram page! CLICK HERE to be brought to the post to enter!
(Photos by Camilla Karimi)