Thank you to Jet.com for sponsoring today's post!
Lately I've been getting some questions about how we go about making our home more natural and chemical free for the kiddos. If I'm being totally honest, I'm NOT the mom who makes everything from scratch, only buys organic, and, of course, I surely believe in modern medicine. And I'm A-OK with all of that! I'm a busy mom of two (almost three), work a full time and part time job, and run a household. As a parent, I'm a firm believer in you have to do what YOU feel is best for your family…and what I do might not look the same as what another parent does. But I'm confident that I'm doing the best I can for my children, and at the end of the day that's what matters, right? Here are my basic Tips for a More Natural Home for the busy mom!
Tips for a More Natural Home

1 // Switch your cleaning products
I would LOVE to be the mom who makes all of her cleaning ingredients at home, and I do realize it's not difficult because I've done it in the past, but there's one thing I'm currently lacking and that's TIME. Lately, I feel like I barely have time to breathe let alone concoct cleaning products. That's where natural, store-bought cleaners are my saving grace! I switched over to more natural cleaners before I had the kids because I didn't feel comfortable using chemical-laden products. I recently tried out Jet.com for the first time and WOW was I impressed. And also questioning why I didn't do this sooner! They just launched their own exclusively Uniquely J brand that has a variety of all-natural, green living cleaning products at amazing prices (along with other products, too!).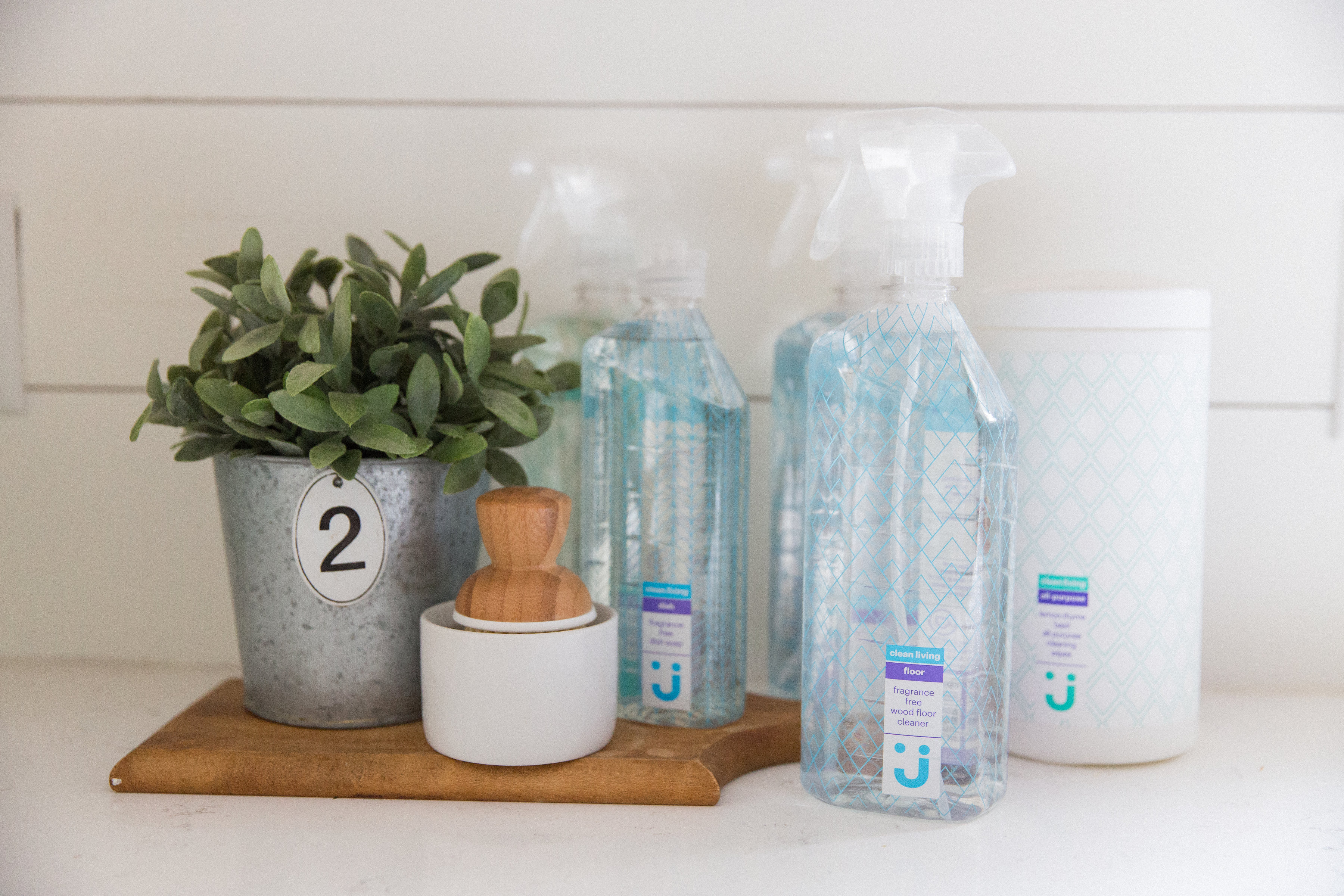 The Uniquely J clean living line is all plant-based, dye-free, non-GMO, with no bleach added. There's also no phthalates, parabens, or hazardous chemicals. I scooped up the Lemon Thyme Basil All Purpose Cleaner, Lemon Thyme Basil All Purpose Cleaning Wipes (so quick and easy to use!), the Fragrance Free Dish Soap (I prefer this for washing sippy cups and bottles!), the Fragrance Free Glass Cleaner and Floor Cleaner, and their Laundry Detergent! I spent UNDER $50 and they arrived to my doorstep in TWO DAYS. Perfect for busy parents, right!?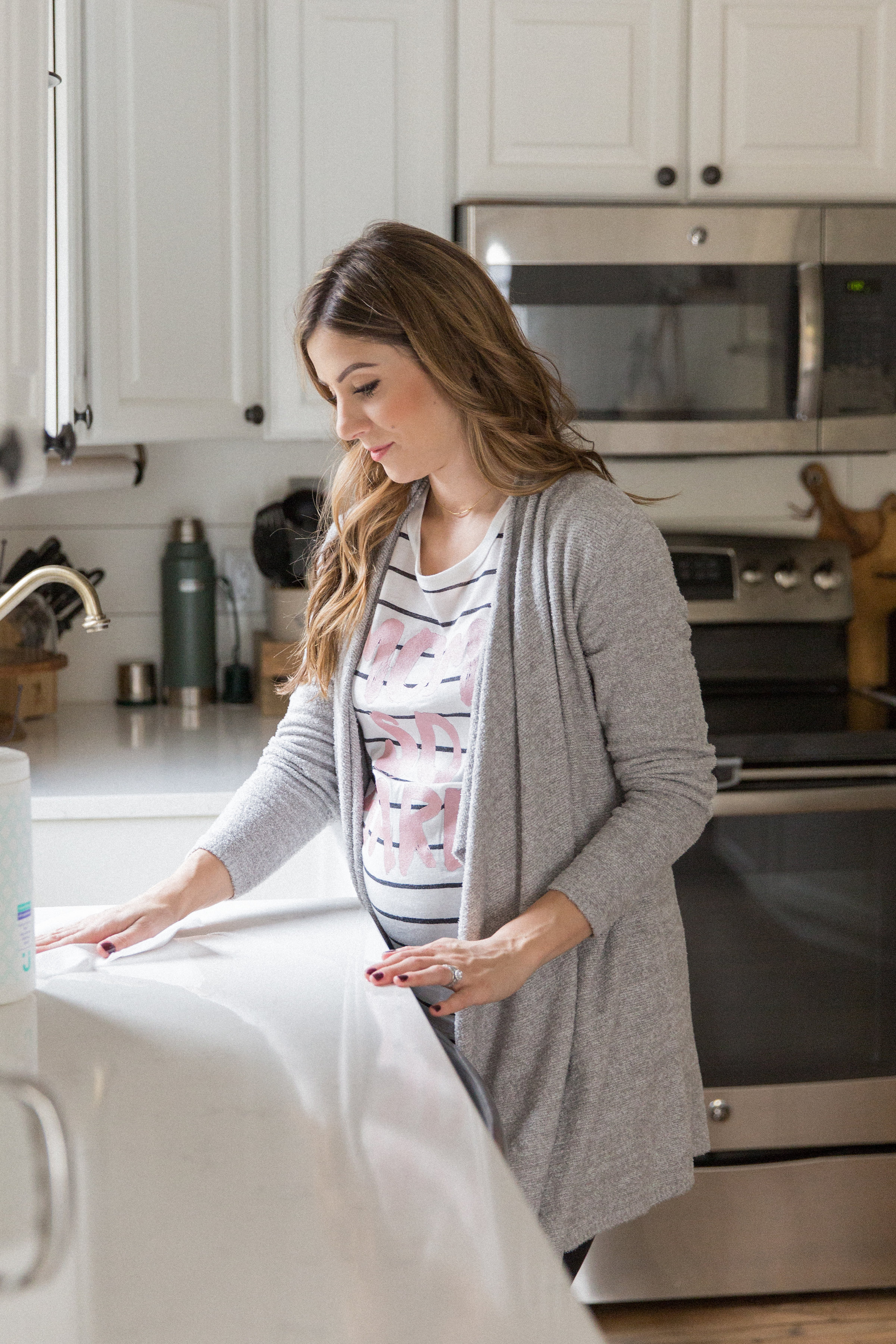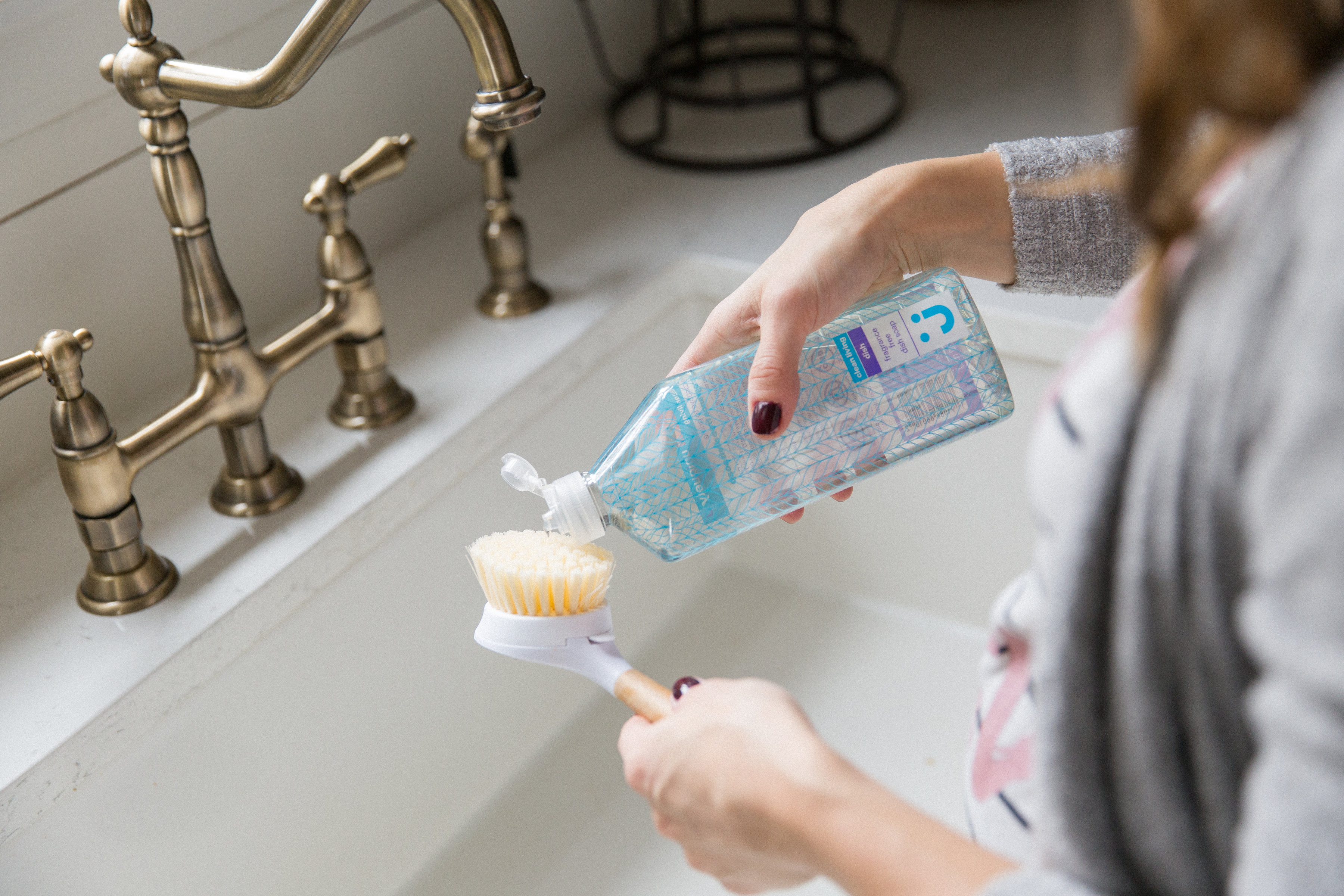 I've really been enjoying the products, so far! The ones with a fragrance aren't too harsh, and the size of the products for the price is really great. I also really like the simple product design (bonus points). I love that the all-natural ingredients and price DON'T compromise the quality of the product…they get the job done, and done well!
SHOP THE ITEMS BELOW

2 // Follow the "Dirty Dozen"
Listen, I get it. Buying organic is NOT CHEAP. And sometimes it's just not feasible! I try to buy organic when I can, but sometimes I can't justify the price difference (anyone else's grocery bill INSANE? I feel slightly nauseous every time I'm at check out). So to make things a little more affordable, I try to follow the "dirty dozen" and buy organic in only those products. Someone told me to do this many years ago, and it really does cut down on the cost of produce!
3 // Use natural ingredient beauty/bath products
I'm the first to admit that I DON'T use all natural beauty products…I have a few, but I just haven't jumped on that train yet (and I love some of my favorite beauty brands way too much!). However, I have switched over to natural ingredient bath products, especially for the kids. I'm big on reading ingredients for their bath soaps, shampoos, and lotions because I want to protect their delicate skin and avoid any excess of chemicals. You also might remember that I recently switched over to a natural deodorant, too! That was a big change for me, but one I feel really great about. You can read my post on how I did it here!
These are just a few simple, and easy ways you can make your home more natural, especially as a busy parent! They're not time consuming, and if anything make life a little easier, especially using a service like Jet.com! Jet.com offers a VARIETY of items in their new Uniquely J line (and more!), and they've been kind enough to offer you a $5 off coupon when you spend $15 or more on the Uniquely J line with the code UNIQUELYJ15 (expires 11/14/17). Take advantage while you can! 🙂