Thank you to Marks & Spencer and Shopping Links for sponsoring today's post!
The holidays can be a stressful time of year, but they really don't need to be. And they shouldn't be! I say this to myself every year. One of the ways I try to make things less stressful is to buy the majority of my gifts from ONE place. Or at least as many as I can, because then it cuts down on shipping and time spent browsing! Marks & Spencer is a great one stop shop for all your holiday gifts this season, so today I'm sharing some of my favorite gifts for the whole family that I think you'll enjoy!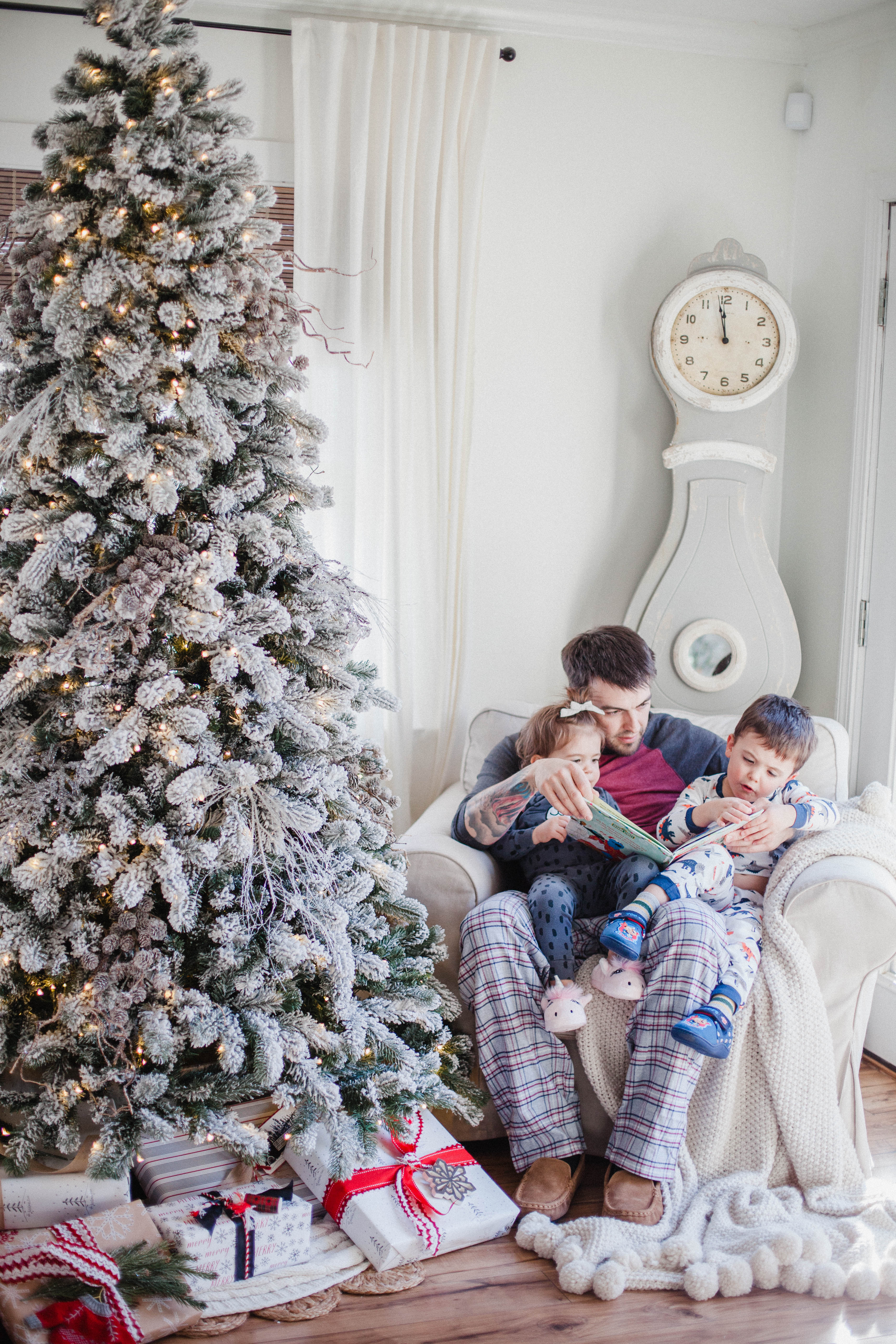 For Her
Cashmere Lined Leather Gloves: I love a nice pair of driving gloves, especially when they're cashmere or wool lined for warm! These are usually my go to because I can still grip things while wearing them. Leather gloves are not always a self-made purchase, so gifting them is the perfect idea! These cashmere lined leather gloves come in a variety of color options and are a timeless style.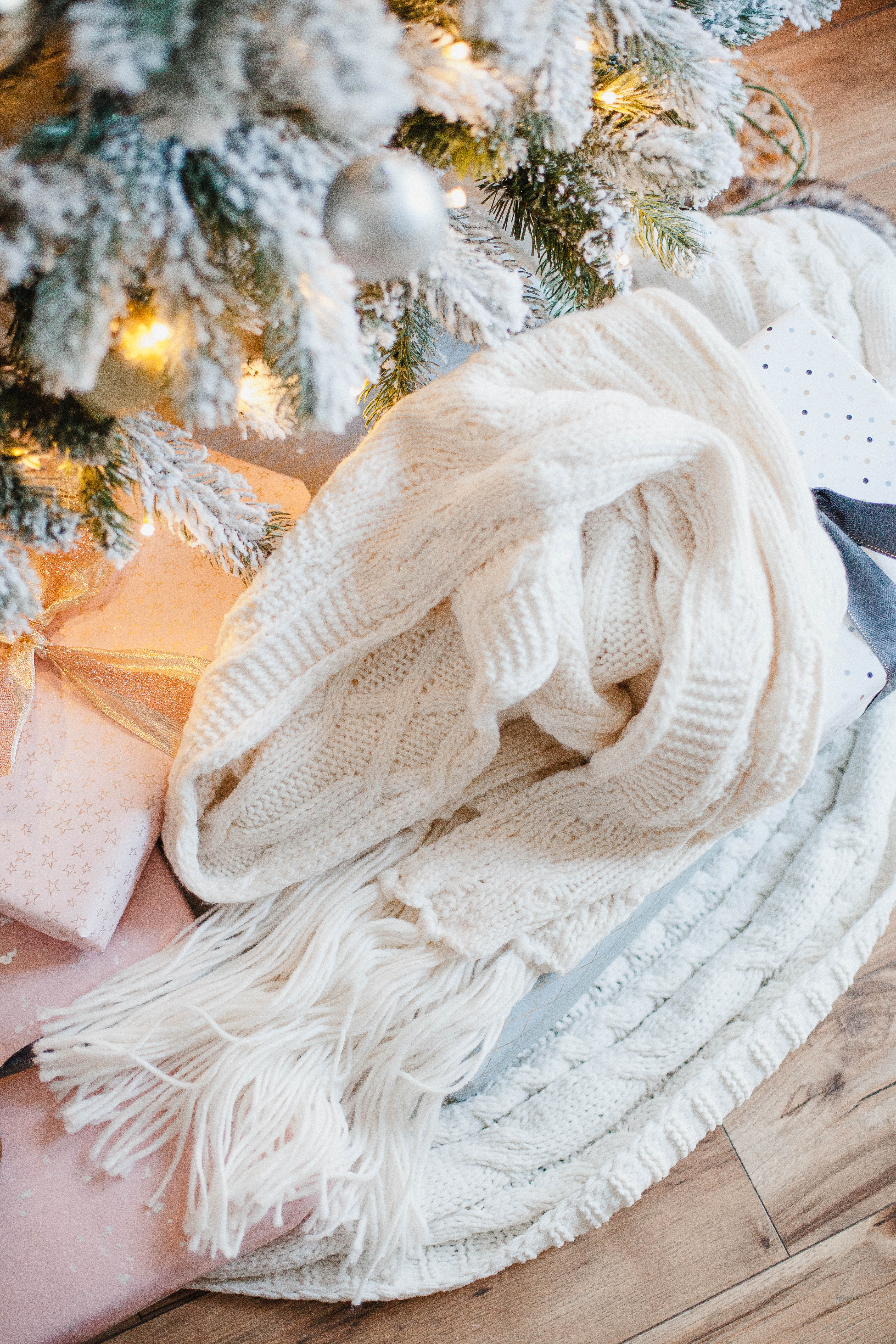 Cable Knit Scarf: A simple cable knit scarf always makes for a great gift for her, and the fringe detail on this one makes it extra fun. I also love the long length, which means it's perfect for wrapping around your neck.
Floral Alphabet Mug: Maybe it's because I'm a mug hoarder, but these floral alphabet mugs are so precious! They're a great price point too, which makes them the perfect gift for any girl!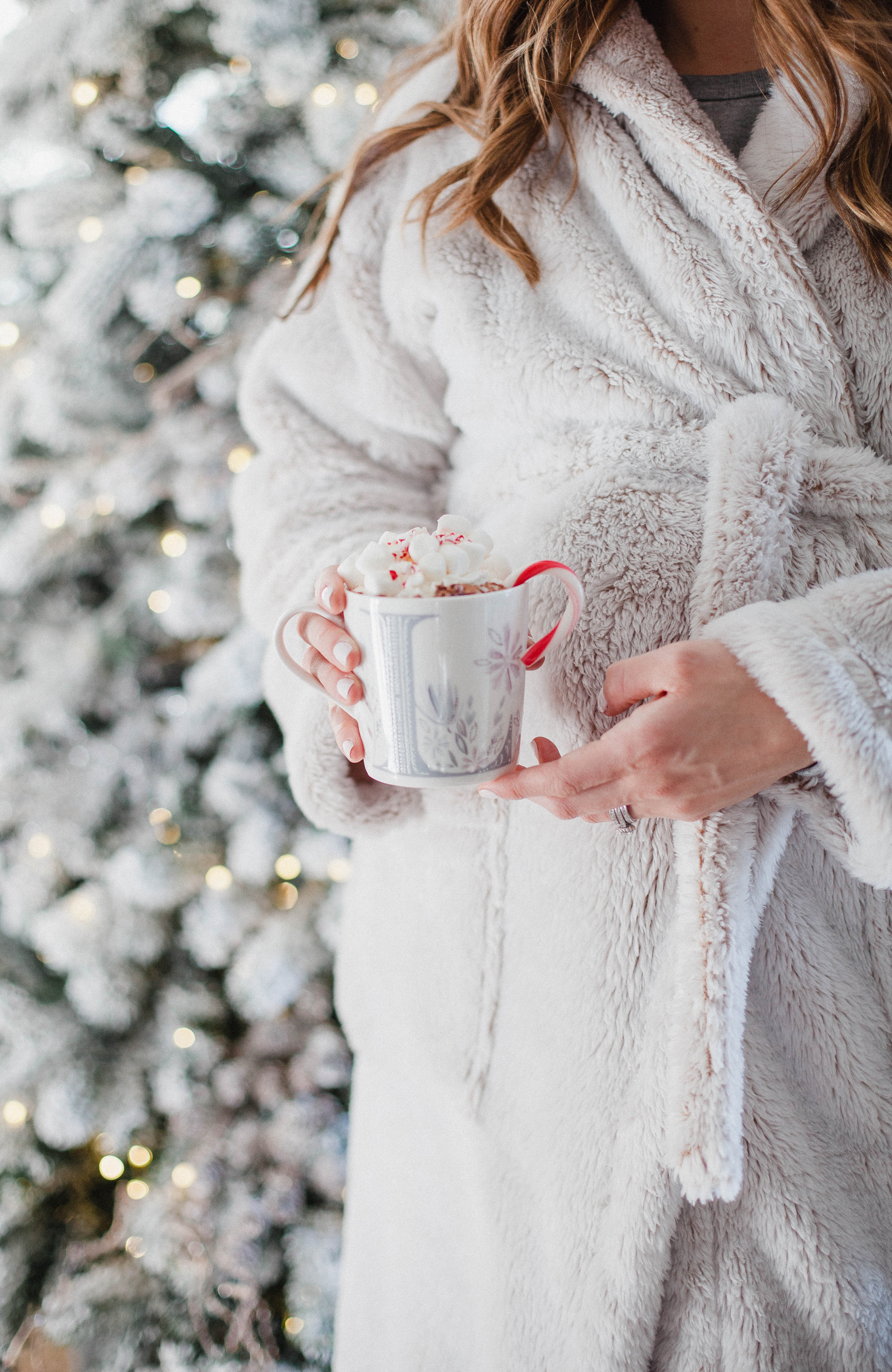 Pom-Pom Throw: Not even kidding, a gorgeous throw blanket is ALWAYS a good idea. I love the pom details on this pom-pom throw from Marks & Spencer, and the bonus is it's SO cozy. It's a beautiful addition to her home, and a practical one at that!
Bathrobe: Shimmersoft Hooded Dressing GownAgain, maybe because I love all things cozy, but this is the perfect robe for any lady! It's incredibly soft (and I'm super picky!) and a reasonable price. She won't be disappointed! Also makes for a great hospital gift for an expectant mom!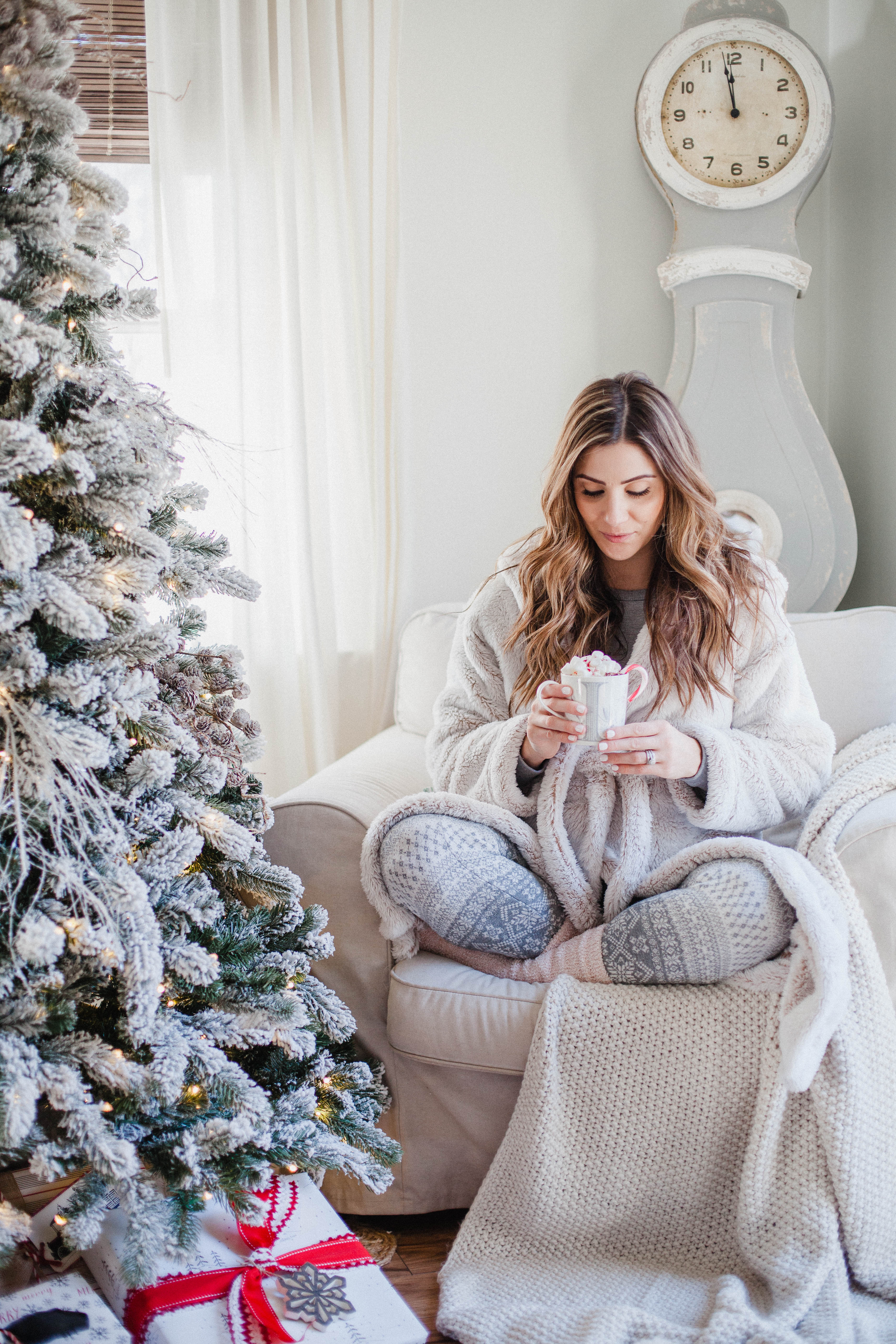 For Him
Slippers: My husband's slippers always get trashed, so this year I upgraded him to these Suede Moccasin Slippers with Thinsulate. He really loves them, and the Thinsulate and anti-bacterial Freshfeet technology keep them in get condition!
Pajama Pants: Maybe it's just my husband, but he never buys himself pajama pants and is usually going to bed in old shorts. I'll treat him for the holidays, and this 2 pack of Pure Cotton Checked Pajama Bottoms meets his approval because the leg isn't too skinny 😉
Bathrobe: If your man likes a house coat, this MicroModal Blend Dressing Gown by David Gandy is lightweight and a classic style!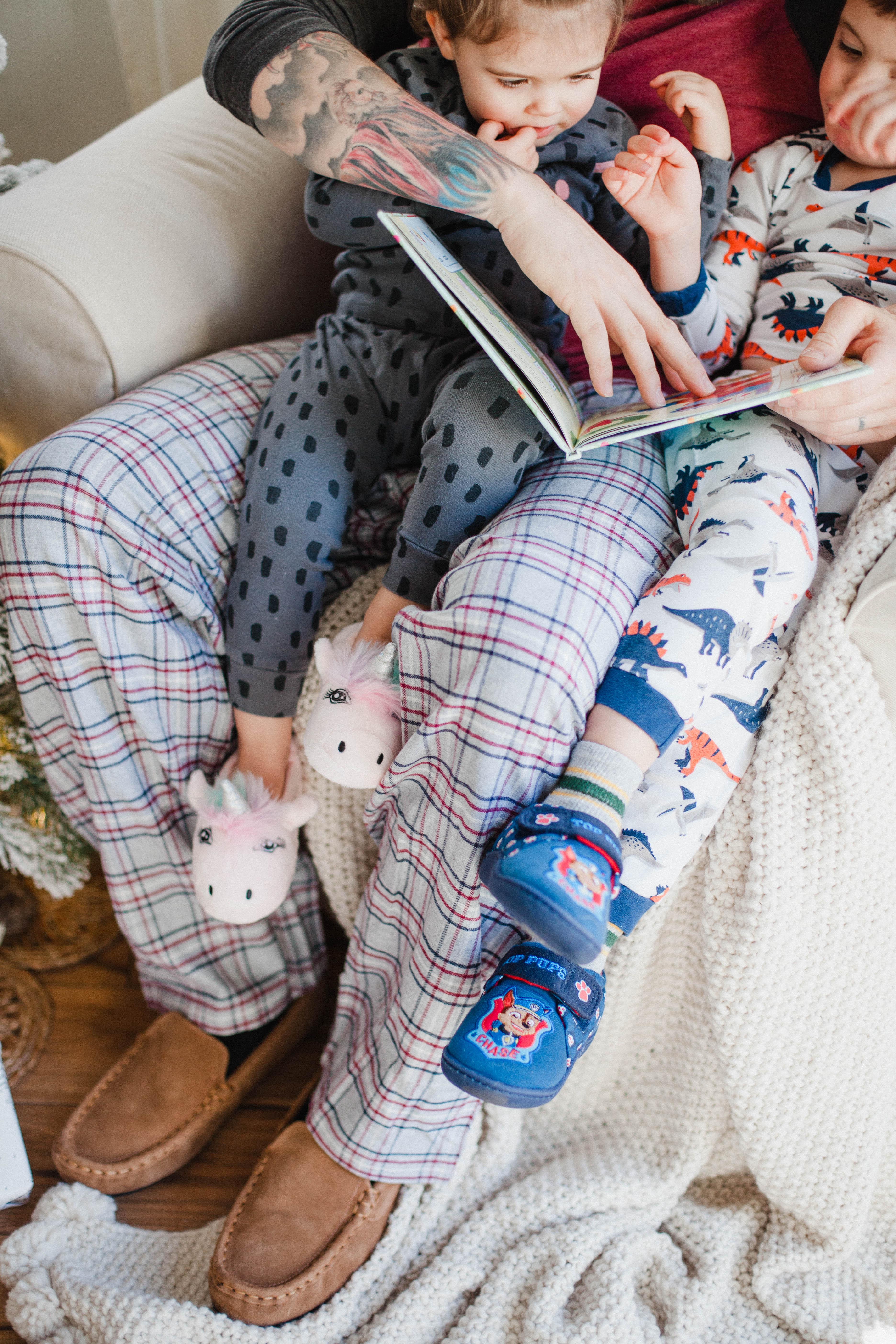 For the Kids
Slippers: Since I'm so obsessed with my slippers, my kids have taken an interest in their own! Landon is a big Paw Patrol fan (Chase is on the case! You know you thought the same thing!), so I knew these Paw Patrol slippers were a must have when I saw them! He's so cute and has been wearing them every day. Noelle is also loving these adorable unicorn slippers and has been wearing mine less and less these days as a result 😉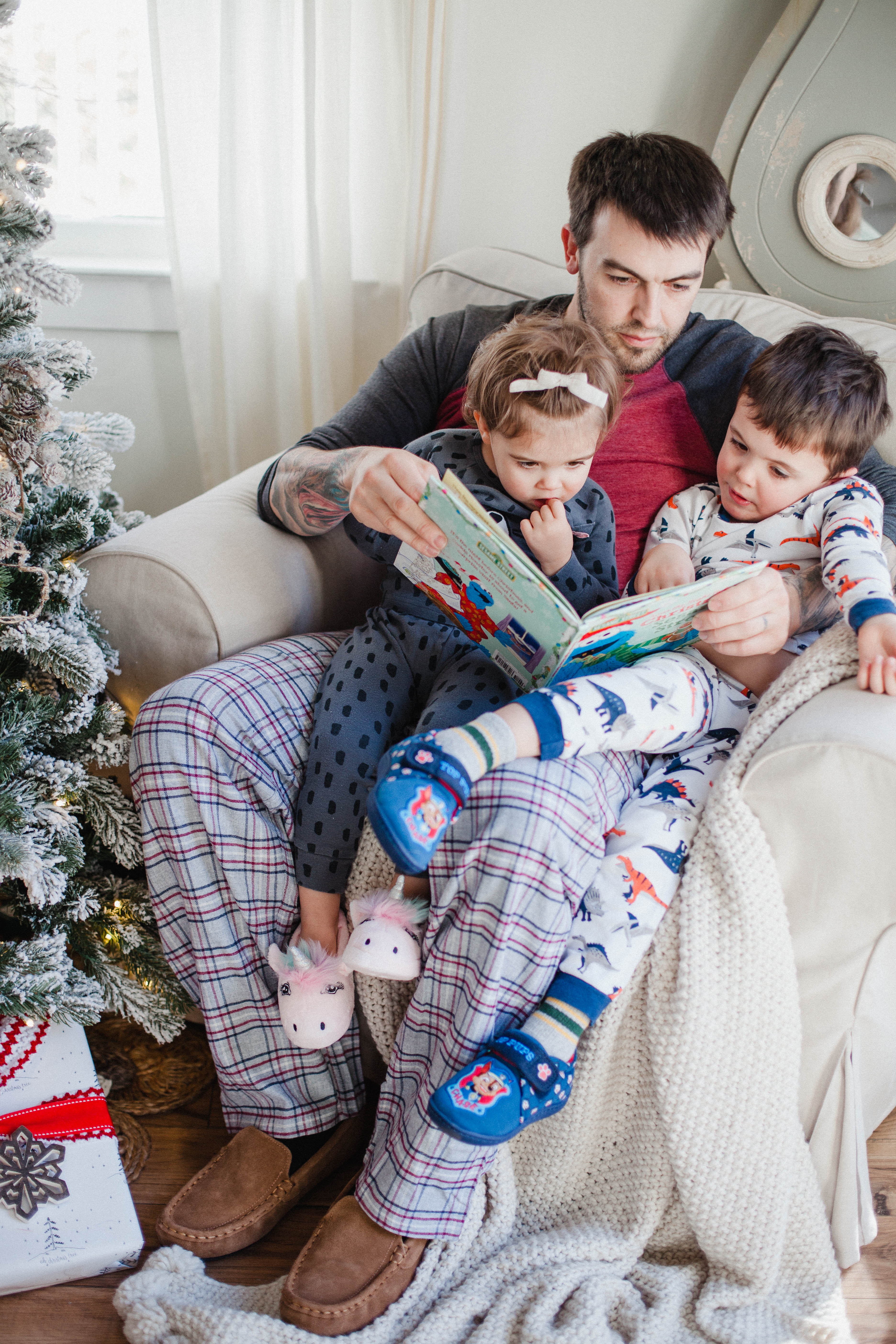 Hat and Gloves Set: Anyone else's kids always losing their hat or gloves? Because of this, I'm always buying new ones, haha! So I usually throw this in with their Christmas gifts. I absolutely love this navy mix hat and gloves set for Landon because of the stripes and button details. I scooped up this adorable shimmery pink set for Noelle too!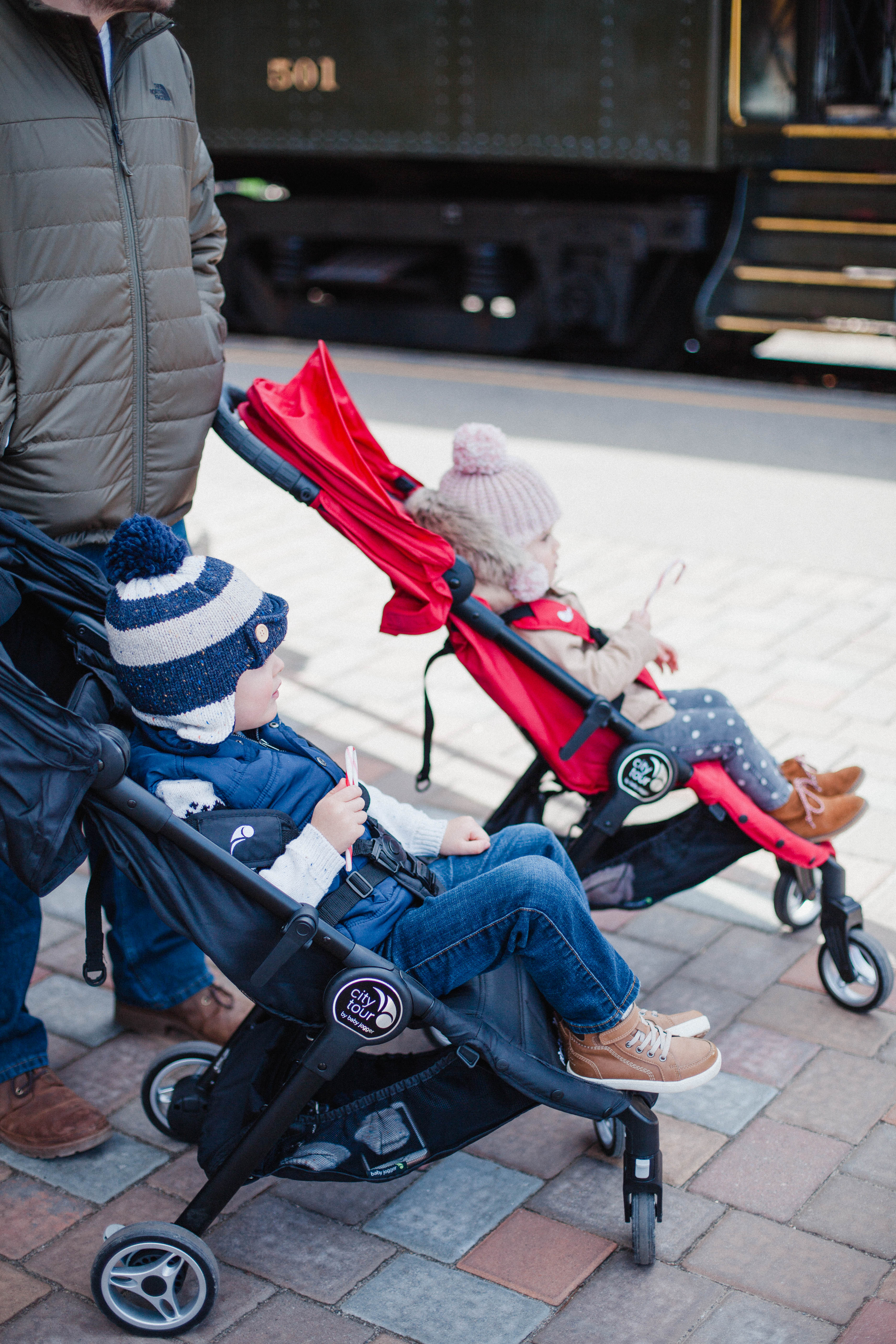 Marks & Spencer is great for one stop shopping for the entire family this holiday season! I was really impressed with their quality and price points, and their items have quickly become some of our favorites in our house! Save time and stock up on gifts for everyone!