Thank you to Baby Jogger for sponsoring today's post!
The holiday time is my most favorite time of the year for family activities. It's been especially fun since having our children because it's magical to see the spirit of Christmas through their eyes! Simple things like baking cookies or seeing Christmas lights are a whole new world for them, and I find myself relishing in the moments and forgetting about my to-do list or other "adult" things 🙂 Today I'm partnering with Baby Jogger to share our favorite Holiday Activities with Kids in Connecticut, and why we love their City Tour stroller for the ones that are outdoors!
Holiday Activities with Kids in Connecticut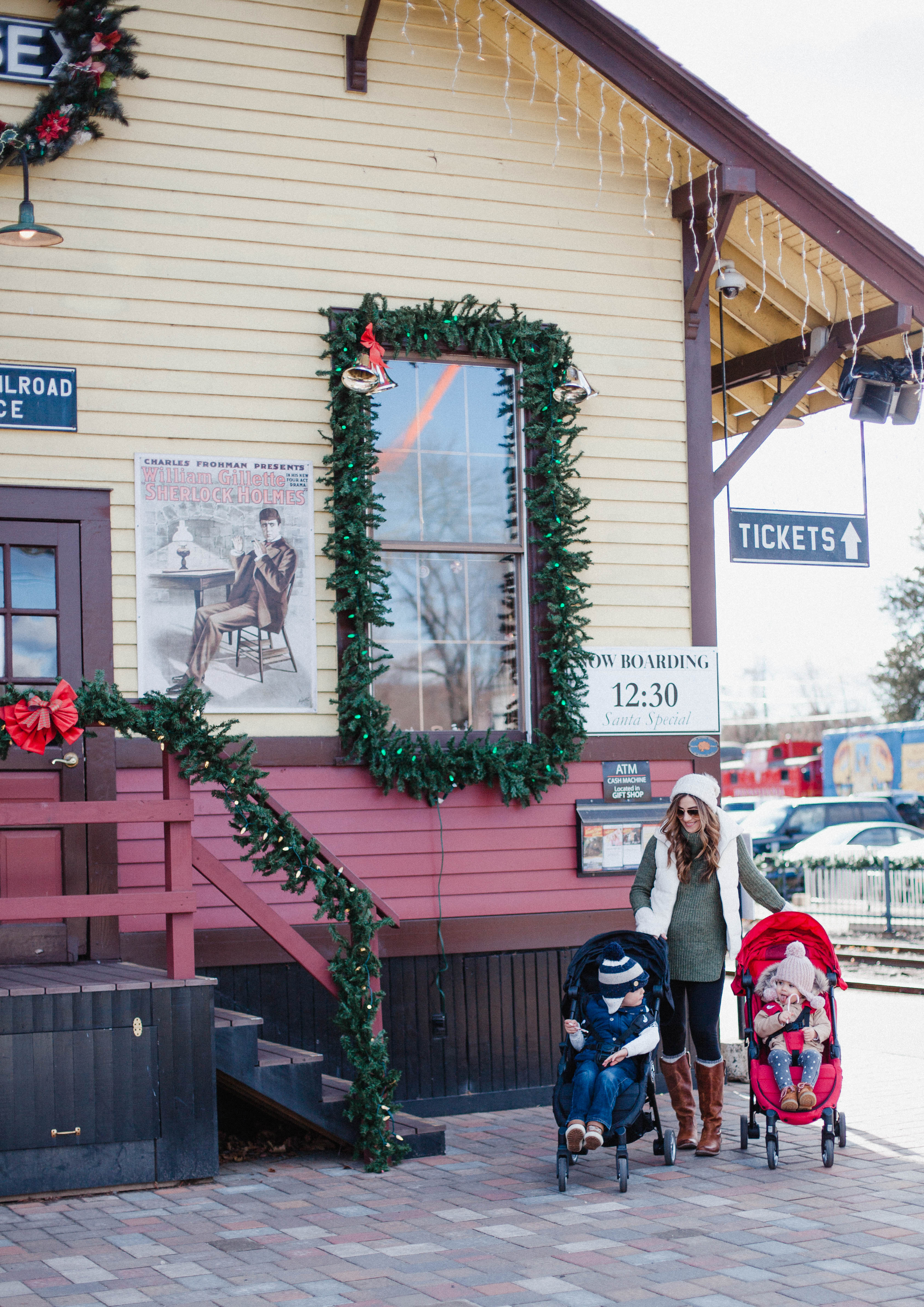 Lately we've been gravitating towards our Baby Jogger City Tour strollers when we're out as a family. It makes things SO much easier because the strollers are lightweight and incredibly easier to fold. The stroller has full features like a near flat incline (great for naps in the stroller!), a UV 50+ extended, and it's only 14lbs! The City Tour also comes with a backpack style carry bag, so it's easy to throw on your back and carry around when not in use. We love it for quick trips with the kids, especially for Noelle since she's a bit of a disaster at times 😉 It also meets carry-on requirements, so it's great for taking kiddos on planes! I highly recommend it for all forms of travel because of it's convenience. It's also MUCH easier to use for this pregnant mama!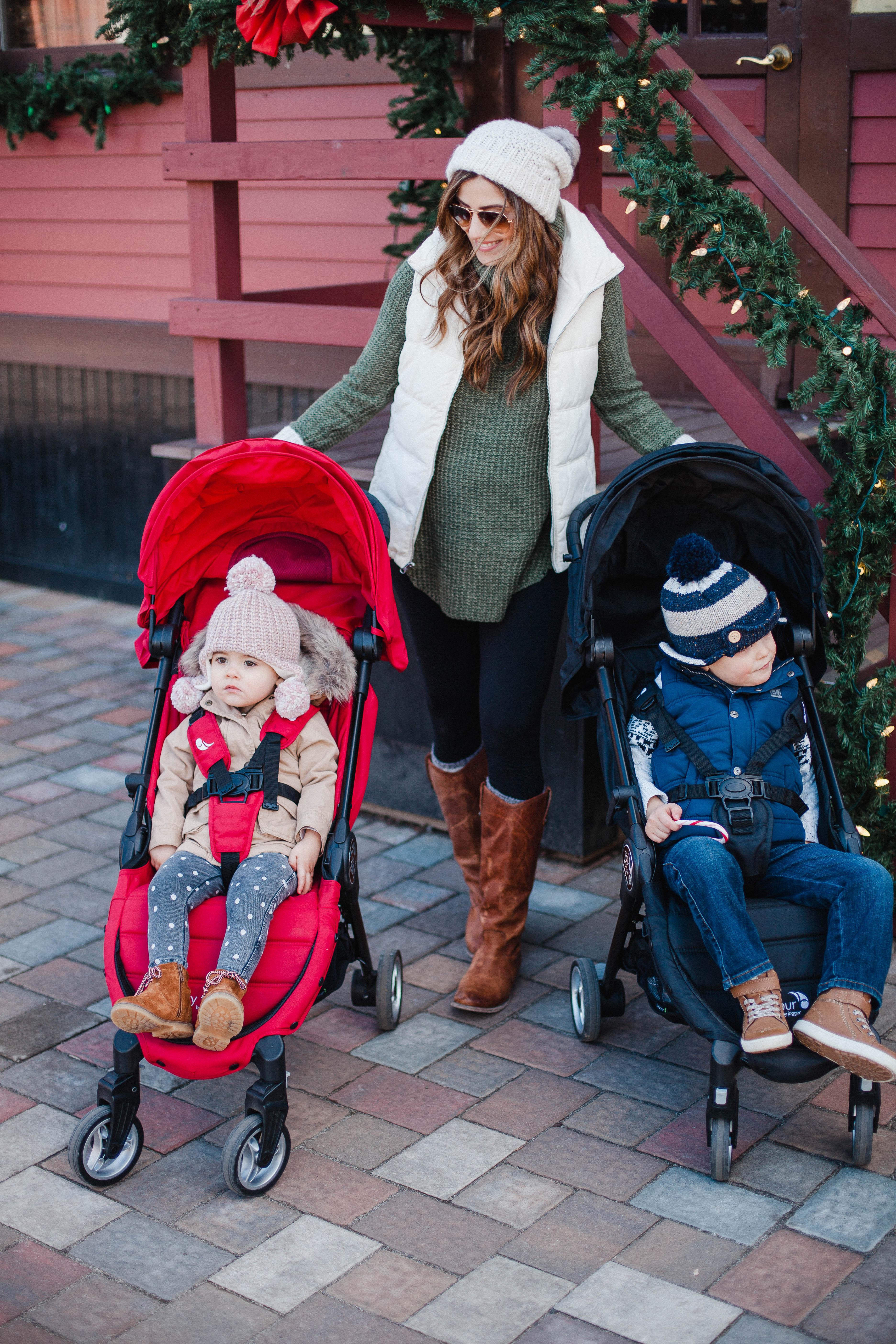 Here are some of our favorite holiday activities!
1 // Fantasy of Lights in New Haven
I LOVE the look on the kids' faces when they see Christmas lights. It's so precious! And I still enjoy them too! Every year, we visit the Fantasy of Lights in New Haven, Connecticut which is an adorable little Christmas lights set up run by Goodwill. You make a small $10 donation to drive through and see all of light formations. It's great for the kids because there are fun things to spot like trains, dinosaurs, Santa, and more. They're bright and colorful, and we go multiple times during the season. There's also the Festival of Silver Lights at Hubbard Park in Meriden, Connecticut, which is also really beautiful. However, the lights are just white, so I think for smaller kiddos the Fantasy of Lights is more fun! Either way, it's always a fun even to grab a cup of hot cocoa and a candy cane and listen to Christmas music while you're driving through.
2 // North Pole Express
This is our FAVORITE activity to attend ever year. We started a couple years back when Landon was 2, and it's something I plan on doing with the kids until they're older and tell me no more, haha! The Essex Steam Train in Essex, Connecticut does the North Pole Express every year, which is very similar to the Polar Express movie (which Landon LOVES). It's an old fashioned steam train decked out for the holidays, and there's elves, singing, dancing, hot cocoa, and cookies. You take the train to the "North Pole" and then Santa boards for photos. It's the most precious thing! We even enjoy it as adults, and I'm always impressed with what a great job they do every year.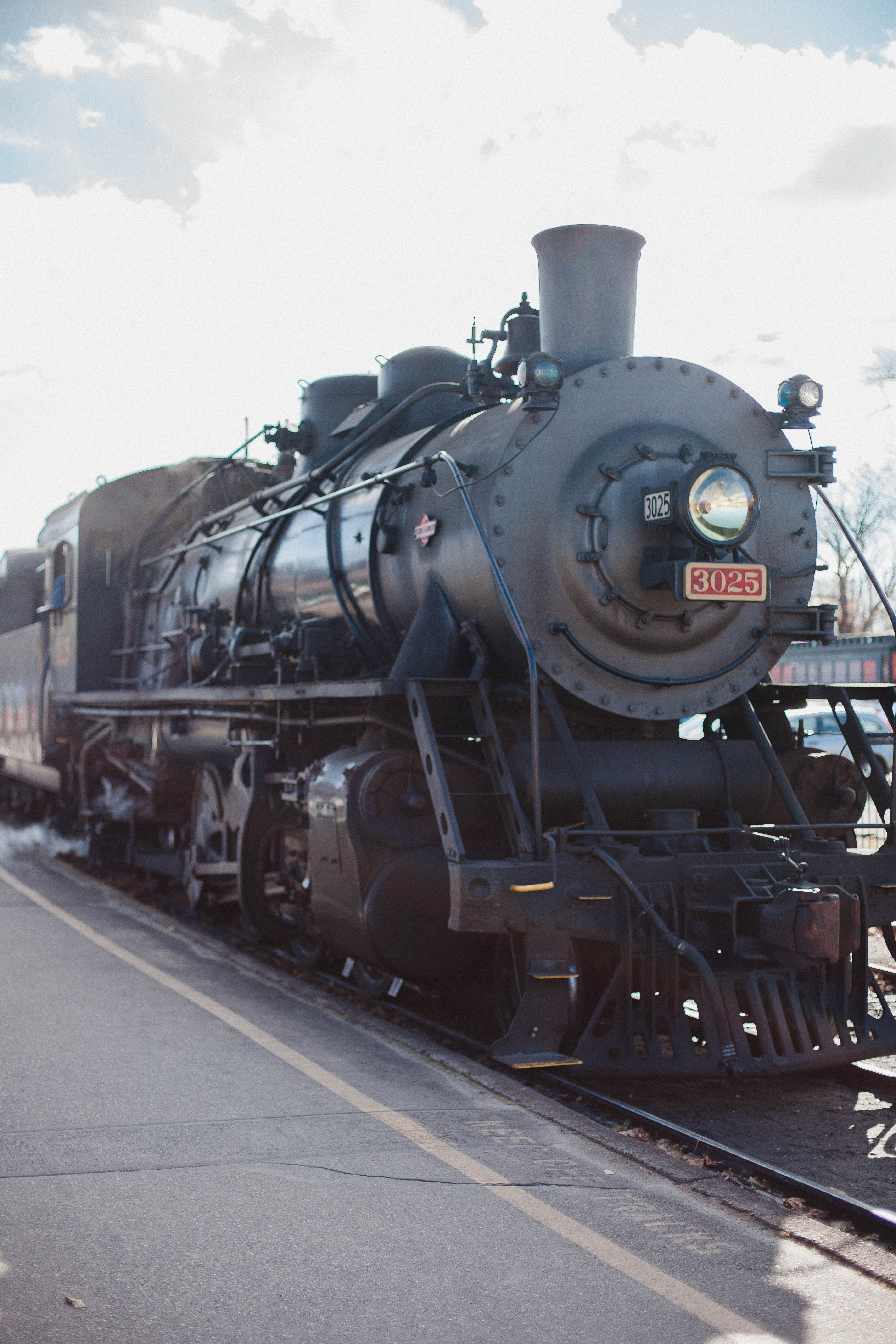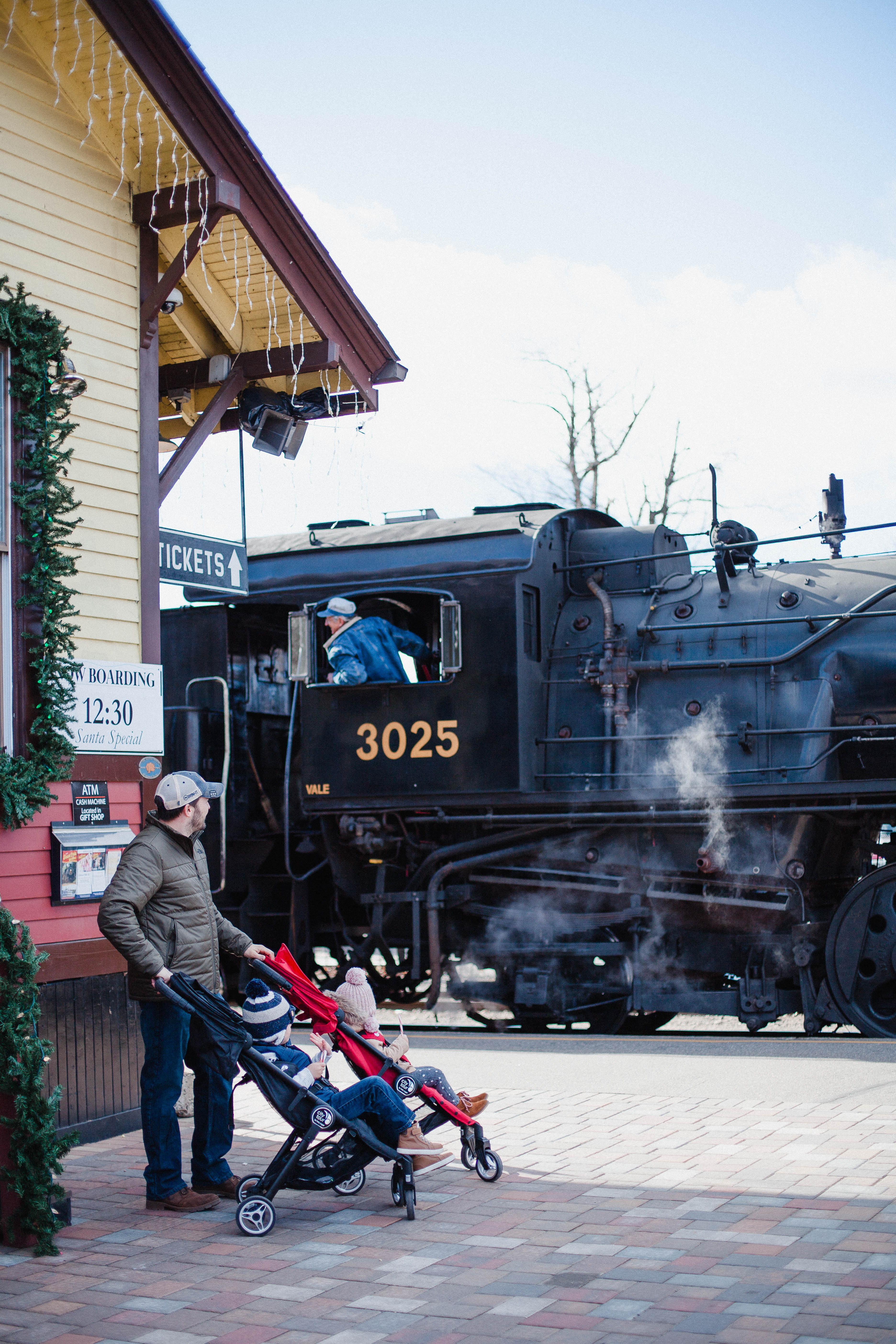 3 // Winter Wonderland at Ray of Light Farm
I've mentioned this adorable little farm in East Haddam a few times on the blog, and it's because I just love the concept of it so much. Not only are they amazing for taking in abandoned and abused farm animals, but they put on the most fun events for families. Every winter they do their Winter Wonderland which involves a wagon ride through their wooded area (which is set up SO cute for Christmas!), hot chocolate and caroling by a bonfire, and visits from Santa. The tickets are under $10 a piece, so it's a super affordable family event, too! We love it every year!
4 // Festival of Lights at Old Mistick Village
I've mentioned Old Mistick Village on here in the past, and they set up this cute little spot for the Festival of Lights. They light up the walkways of the Village and Mystic Aquarium with over 4,000 luminaries, and you can see holiday decorations, shop, and live music all evening. There's great restaurants too, as I mentioned here before, so it's a great activity to do after a quick bite to eat!
5 // Holiday Light Fantasia in Hartford
I actually just learned about the Holiday Light Fantasia in Hartford, and it sounds similar to the one we love in New Haven (except bigger!). It's a 2 mile show in Goodwin Park, and the lighted animations celebrate Hannukah, New Years, and Three Kinds Day as well. It's only $15 a car, so it's another inexpensive family activity!
6 // Northern Lights Limited & Santa Express in Thomaston
This is a great option if you're looking for something similar to the North Pole Express but live far from Essex! A few moms in my motherhood Facebook group recommended it as a great family activity. The Railroad Museum of New England offers two different services this times of year. The Santa Express is an earlier train ride (as in, afternoon!) which involves a fun train ride and visit from Santa! The kids also get a special toy from his toy bag. The Northern Lights Limited is similar, but in the evening. You take a train ride to the "North Pole" to pick up Santa and Mrs. Claus, and there's a hot chocolate service and singing and dancing with the Elves. If you haven't done one of these train rides already, I PROMISE your kids will flip over them. Its our favorite thing every year!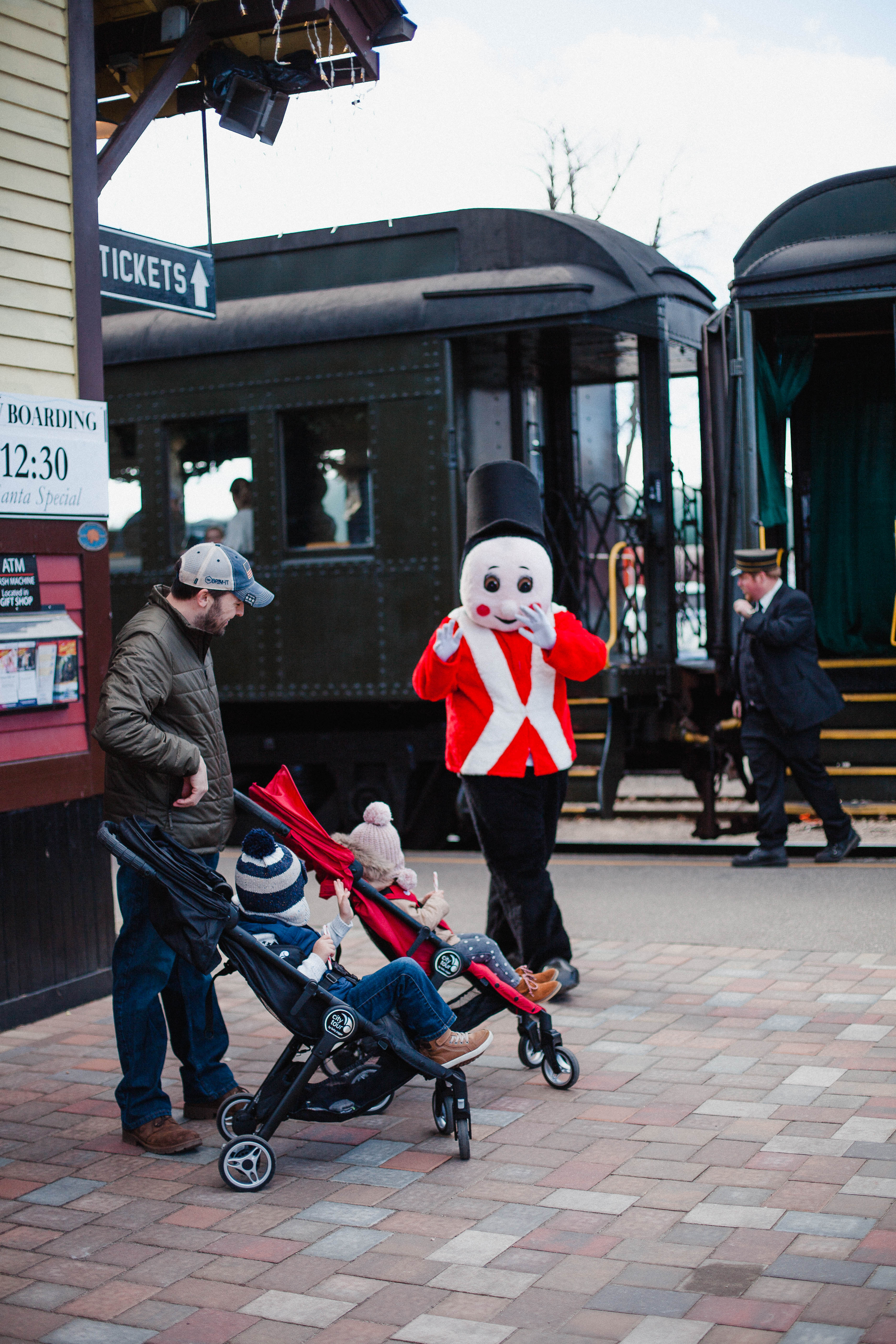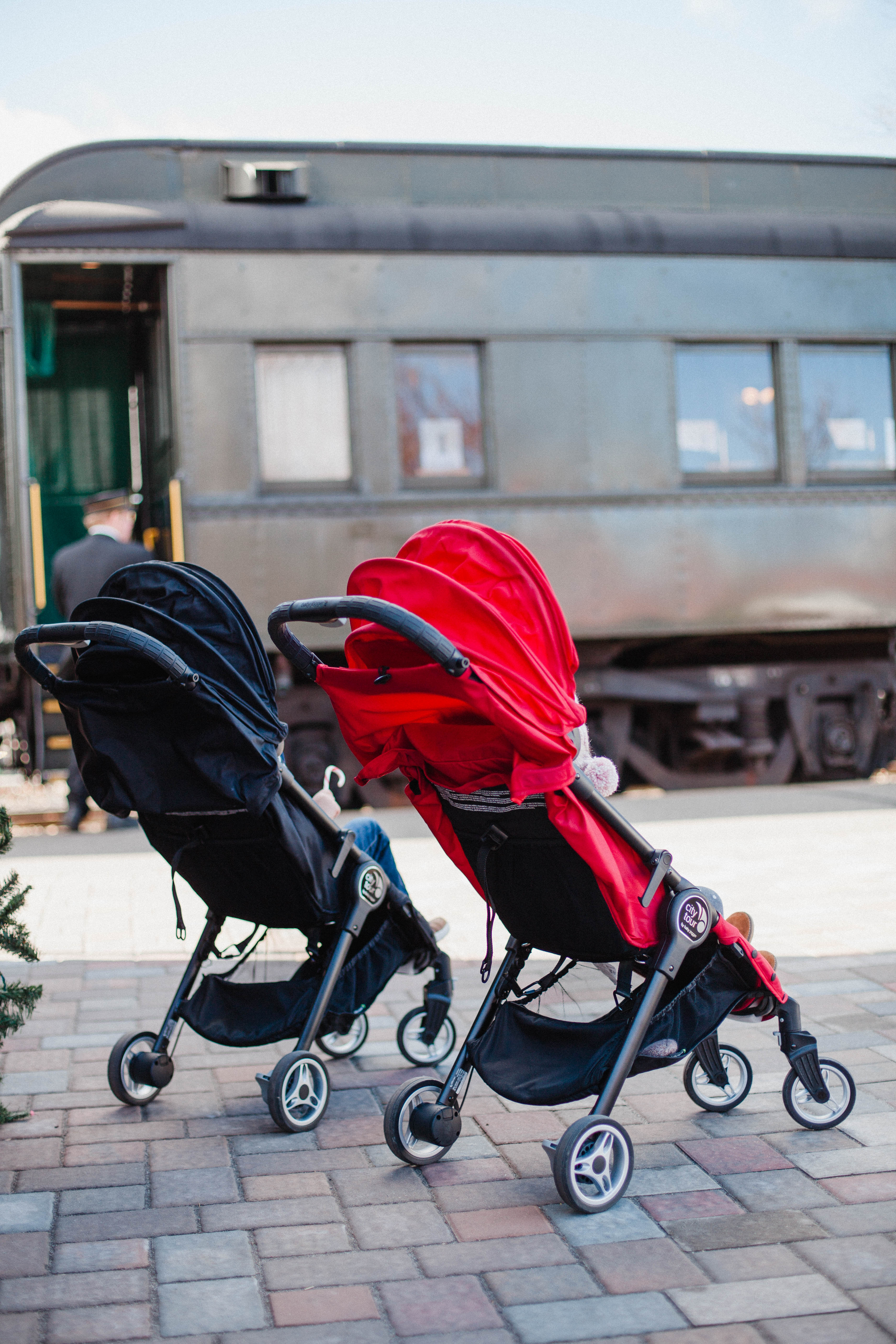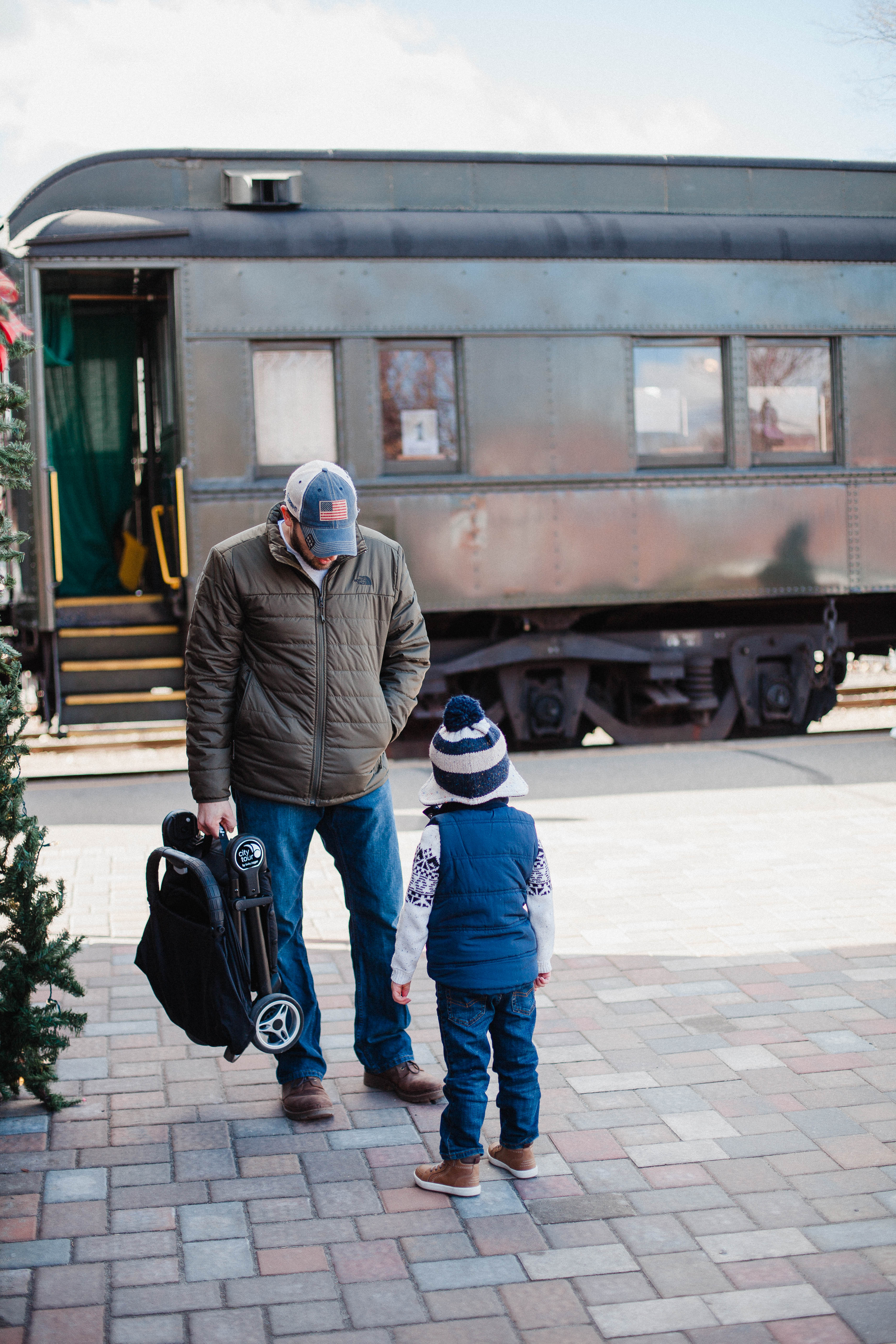 These are just a few of our favorite activities and activities we plan on visiting this holiday season! Our Baby Jogger City Tour Stroller is our go-to stroller for any of these outdoor events! I promise it will be the best travel stroller you ever purchase!