Thank you to Nordstrom for sponsoring today's post!
I'm sharing another fun gift guide with you today, and this one is Holiday Gifts for Kids Under $50! The best part is you can find all of these items at Nordstrom, which means one stop shopping (totally a bonus this time of year). There are a variety of gift options available at Nordstrom, including toys! I didn't realize how many great toy options they offered, and I love that each of these promotes independent, imaginative play!
Holiday Gifts For Kids Under $50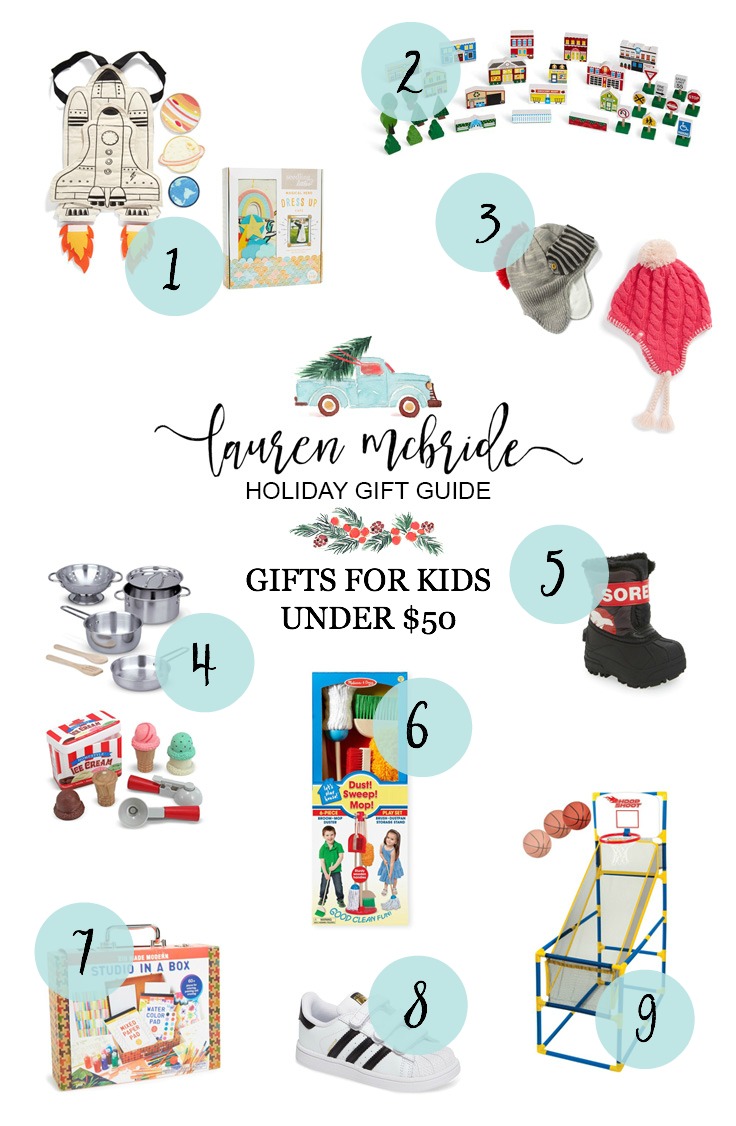 1 // Cape Kit
This Dress Up Cape Craft Kit is absolutely ADORABLE with its velcro patches for the kids to decorate with. It comes in a unicorn and rocket-ship style, and I love the quality of the materials. The kids LOVE these, and they're so precious running around the house with their capes flying about! I love gifts like this because they're unique and encourage imaginative play. They also don't take up a lot of room in the house 😉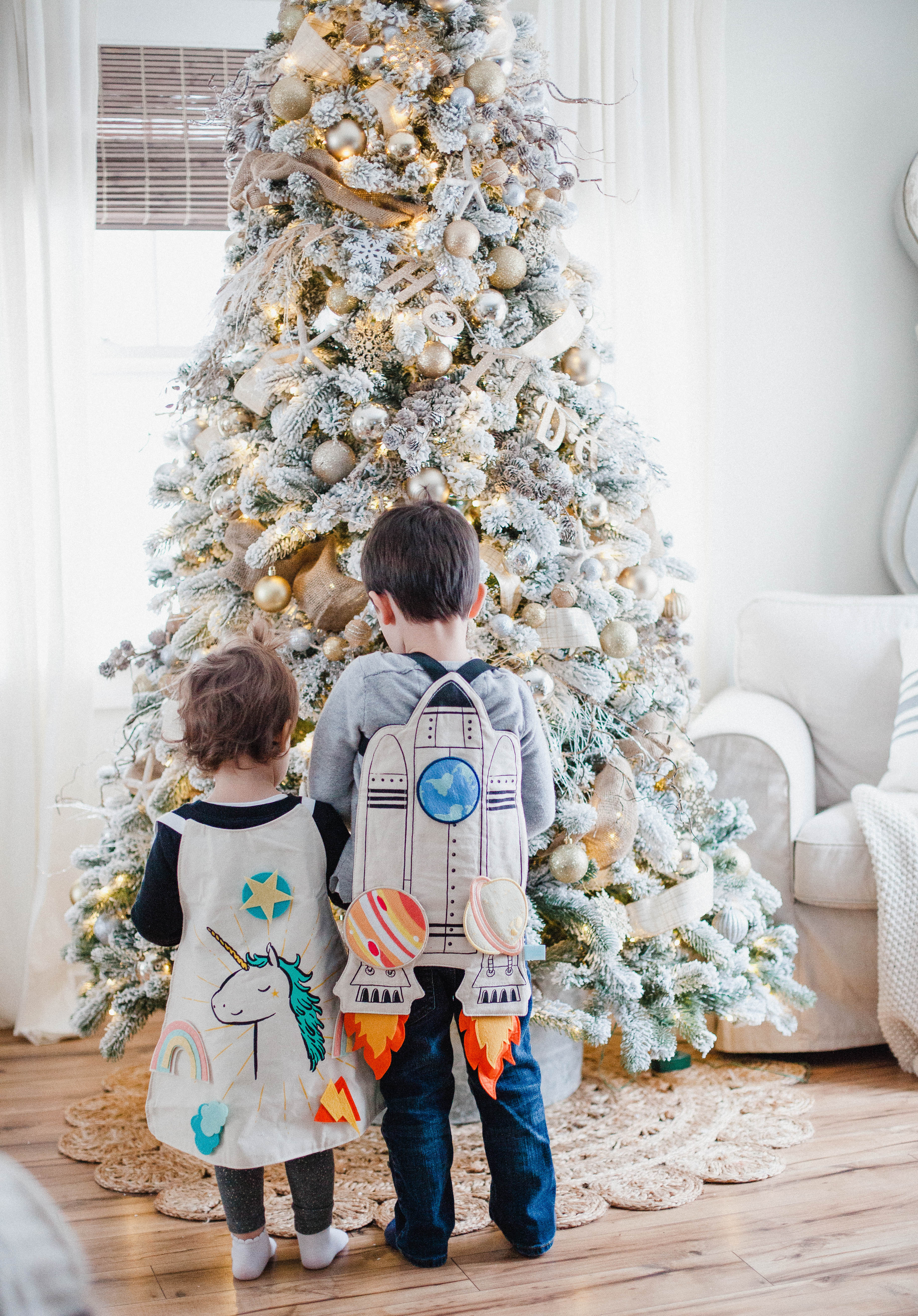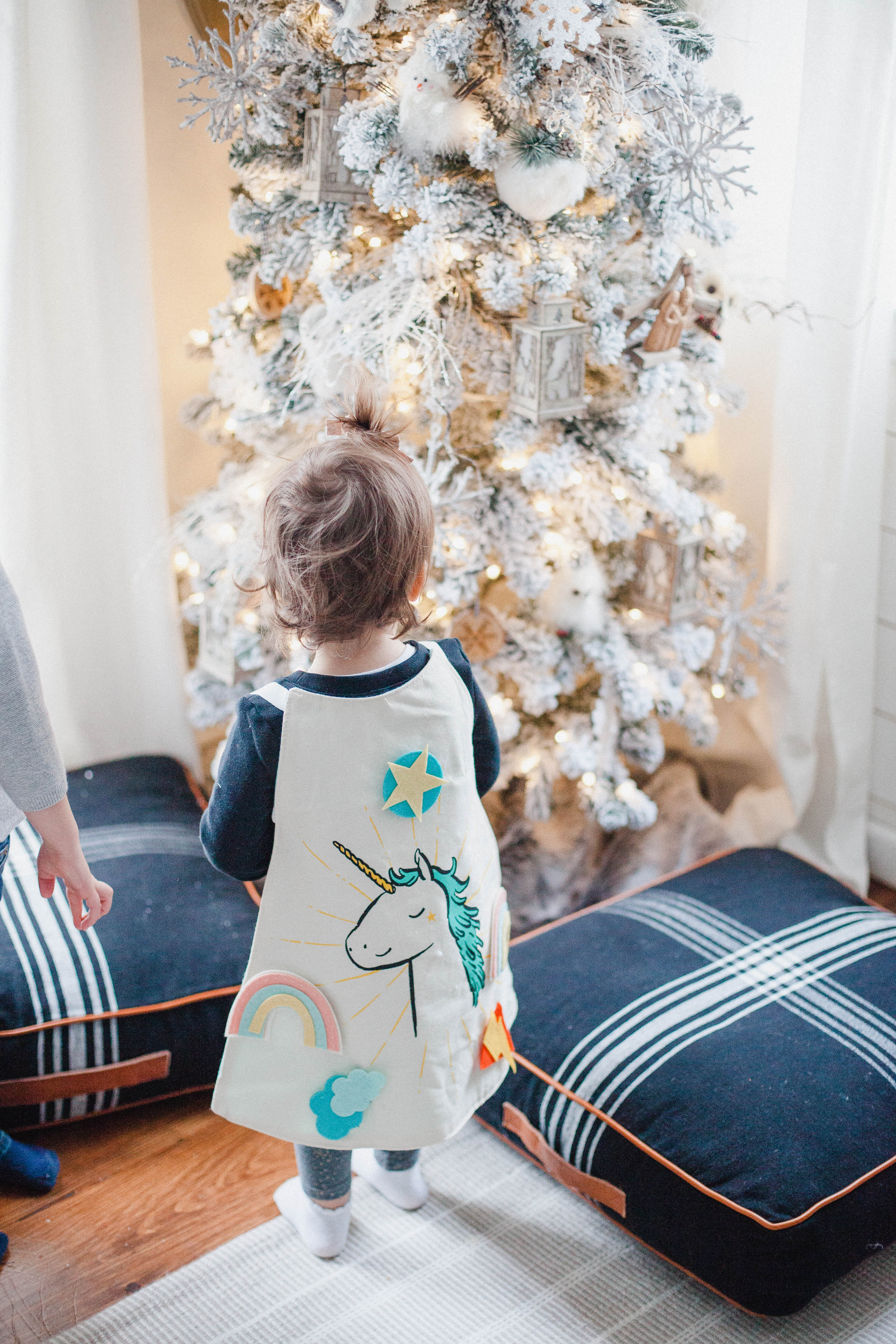 2 // Wooden Play Sets
Our kiddos love these wooden play sets from Melissa & Doug! We have a few of them, and they keep them occupied for a significant amount of time (you know that's key for toddlers!). This little Wooden Town Play Set is insanely cute and great for siblings.
3 // Winter Accessories
My kids always need new hats and gloves for the season, and I love the variety of styles available at Nordstrom. This Knight Helmet Knit Hat is insanely cute for my son, and I love this simple
Fuzzy Earflap Hat for my daughter. I feel like they're always losing hats or leaving them at preschool, so it's never a bad gift option.
4 // Toy Kitchen Accessories
A few years back we invested in a toy kitchen for Landon, and it's been the gift that keeps on giving ever since. The kids play with it DAILY, so we've added a few kitchen accessories overtime. This Wash and Dry Dish Set is apart of their collection, and is put to good use! If you're looking for toy food, our kids LOVE this adorable Scoop & Stack Ice Cream Cone Set. I swear, we've had it for 2 years and they still aren't bored of it!
5 // Snow Accessories
I don't know why I seem to forget that my kids will grow out of their snow gear every year, but I'm always reminded during the first snow of the season when nothing fits! I like to get some snow accessories like a pair of Sorel Snow Boots for each kid so they're good for the season.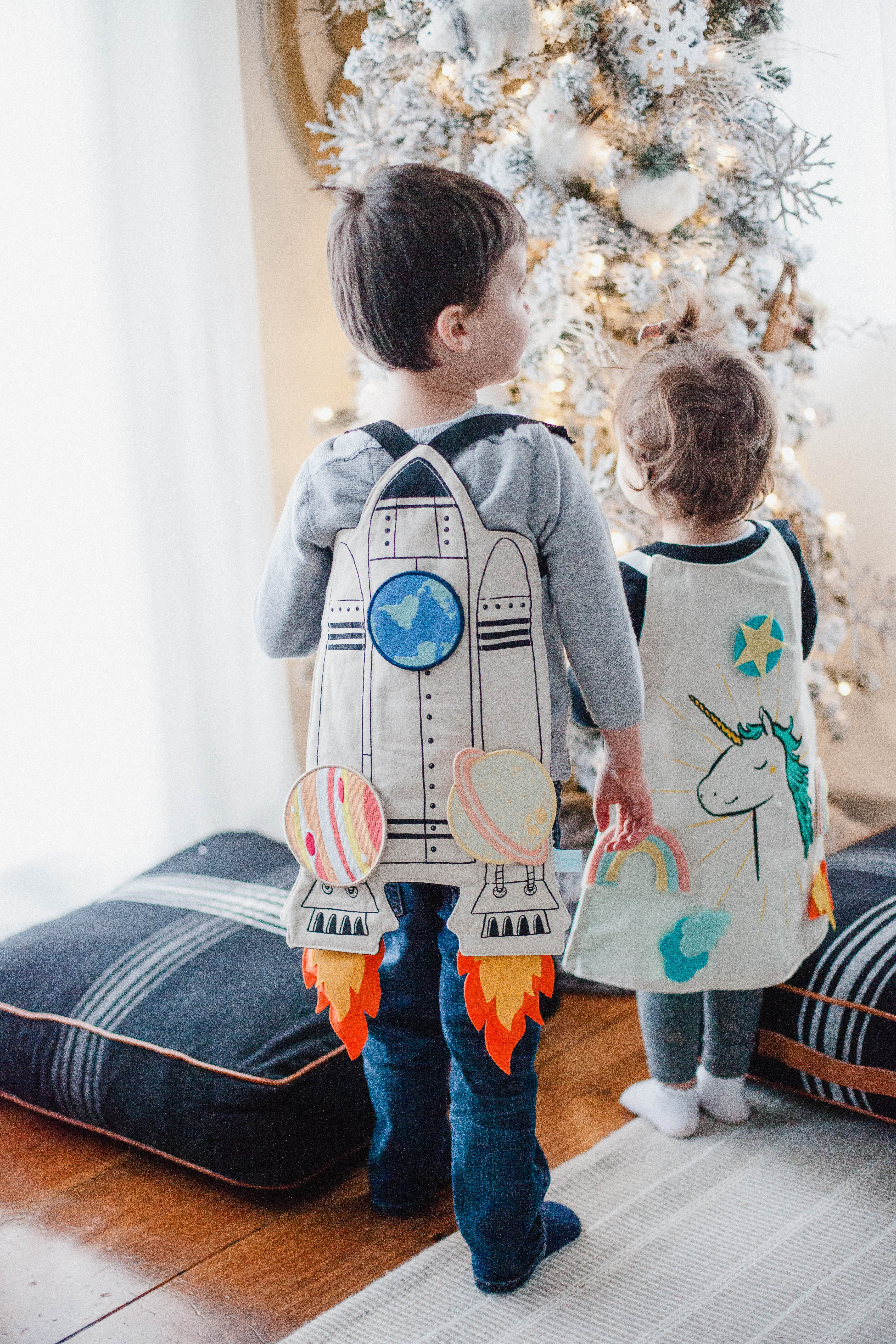 6 // Cleaning Set
It's never to early to encourage good cleaning habits, right? Haha. My kiddos actually LOVE to help me sweep or vacuum, so this Dust, Sweep, Mop Set is the perfect gift (and also will hopefully avoid the fighting that takes place over the big brooms I have).
7 // Art Supplies
Another gift that keeps on giving, these art supply gifts have become a huge hit in our house. This Studio in a Box Kit comes with a variety of art supplies including paint, brushes, pads, and crayons. It says for ages 6 and up, but with supervision this would be totally fine for my 4 year old!
8 // Sneakers
I also love to use this time of year to get the kiddos things they need like new sneakers! You all know these Adidas Superstars are my faves because they're versatile and can even be passed down if they stay in decent enough shape! I also love the kids Converse because they're also versatile and easy to clean!
9 // Basketball Hoop
If you live where it's cold this time of year, you know that being indoors with the kids can be difficult at times (lots of pent up energy!). That's why I love getting some toys that will keep them active like this Hoop Shoot Basketball Play Set. For under $50, it's an awesome gift!
SHOP GIFTS BELOW

The best part is all of these gifts can be found at Nordstrom! If you're a last minute shopper, buy online and take advantage of their curbside pickup (it's my new favorite thing!). And be sure to check out their shipping deadlines so you can ensure your gifts arrive on time! The cutoff date for free shipping in time for Christmas is 12/21 at 9am PST!