Thank you to Physicians Formula for sponsoring today's post!
With the holidays approaching, it's hard not to think about where we will be going and what we'll be doing! We're usually a stay-at-home kind of family because it's much easier with our little kids and also #pregnant this year (I barely want to put on pants, let alone get more dressed up than that!). But if you do have fun holiday plans, I want to share some Simple Holiday Makeup Tips with you that ANYONE can do and are great for busy moms who just want to add a little more oomph to their everyday look!
Simple Holiday Makeup Tips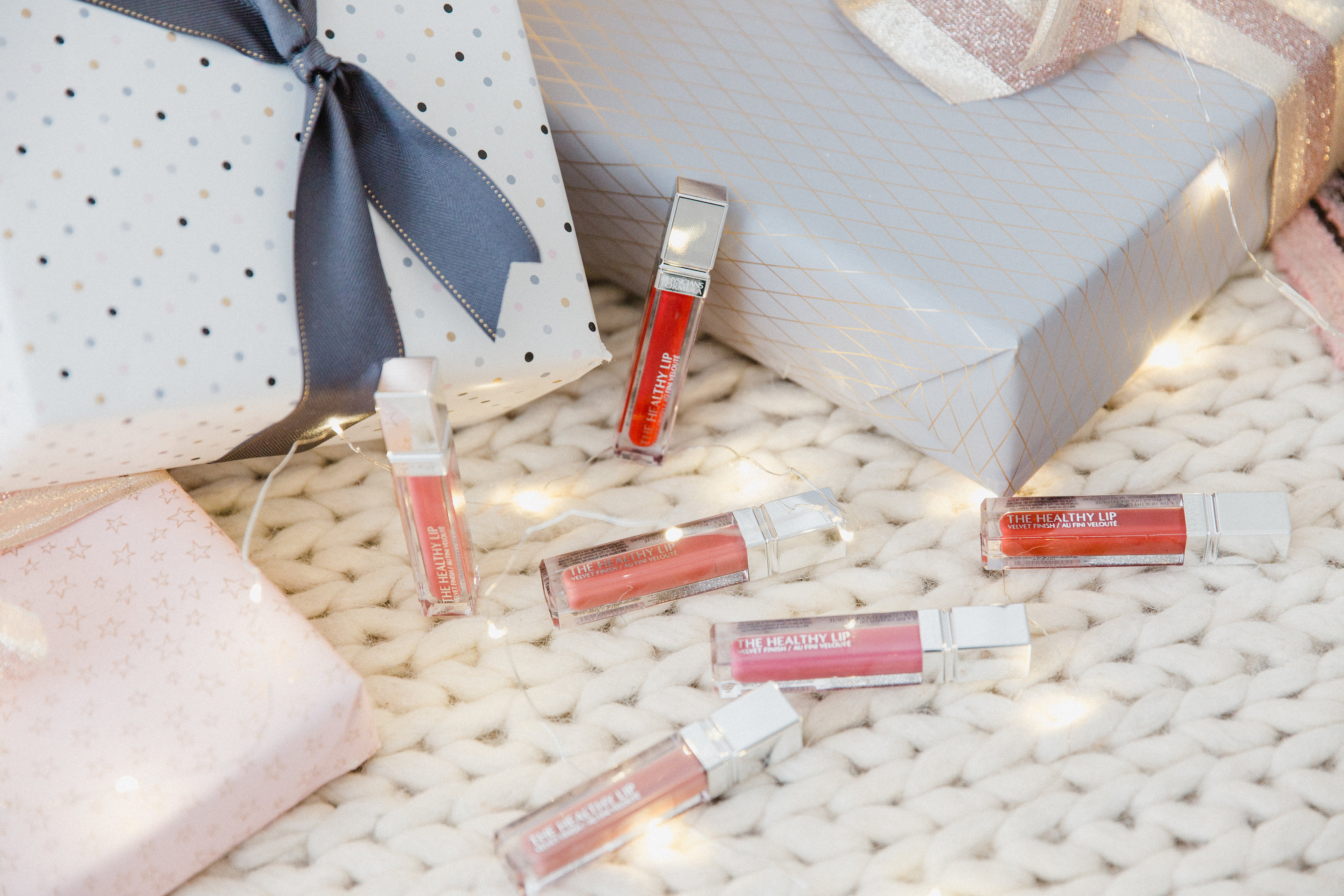 1 // Amp up your lipstick.
I'm not a big wearer of lipstick (you all know this by now!), but one EASY way to make your outfit look more put together (even if it's super casual!) is to add a little bolder lipstick. I recently tried Physicians Formula's new The Healthy Lip Velvet Liquid Lipstick and, for someone who doesn't wear a whole lot of lipstick, I LOVED it! It provides long-lasting wear with a hydrating formula, so your lips don't feel dry and your look lasts a good portion of the day. It contains key ingredients like moisturizing avocado oil, Vitamins A & E, a variety of treatment oils, and anti-aging peptides. It also comes in a WIDE variety (13!) of highly-pigmented colors.
For a more simple look, pair a subtle eye with a nude color like my current favorite, All-Natural Nude. It's a little bolder than my normal lip color, but I love that because it really stands out.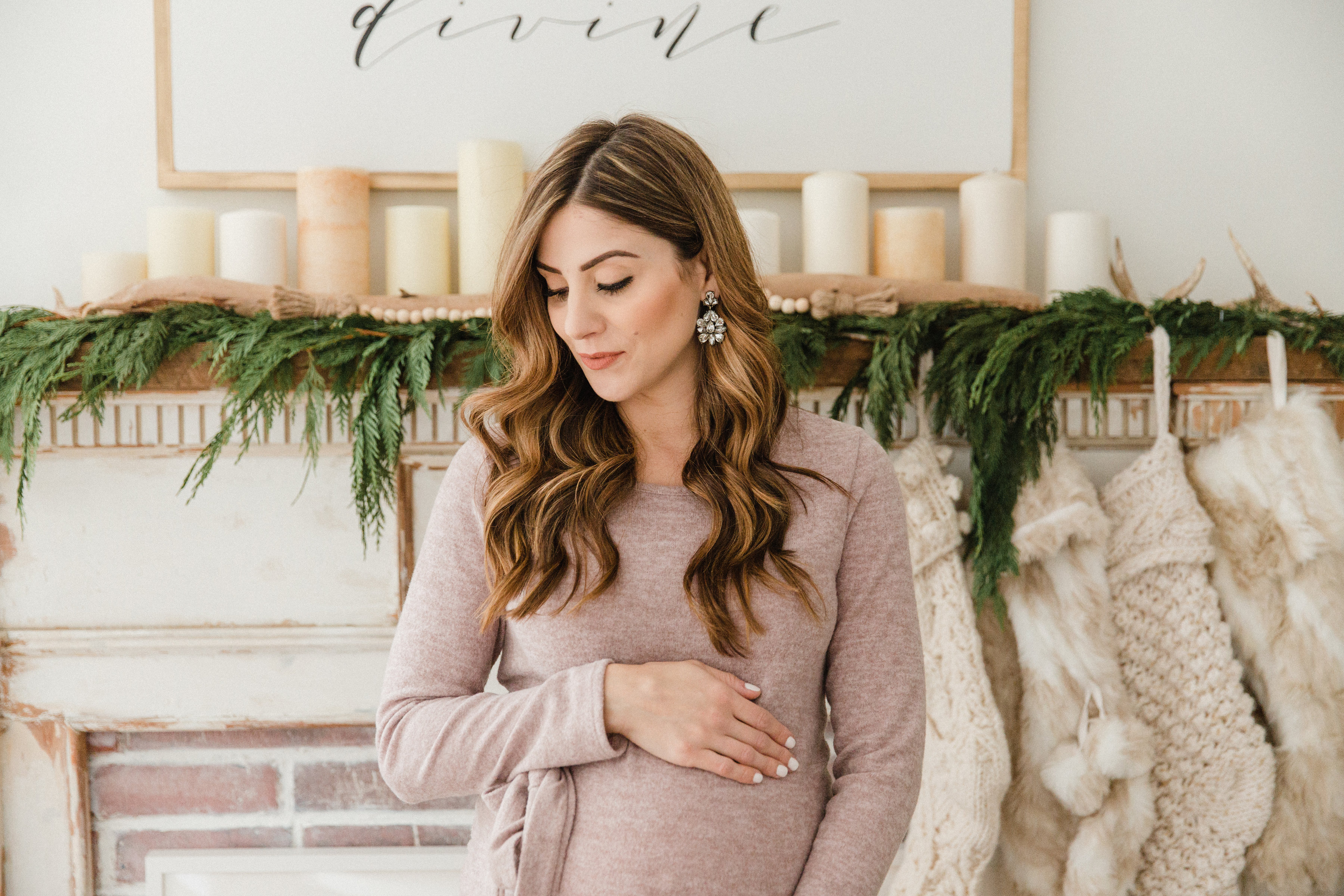 For a bolder look, choose a color you don't normally wear every day like this beautiful Red-storative Effects. There's a variety of bright colors to choose from if red isn't your color of choice! It's also gentle enough for ALL skin types. And the best part? The Healthy Lip Velvet Liquid Lipstick is only $7.95 at your local CVS drugstore! WOO!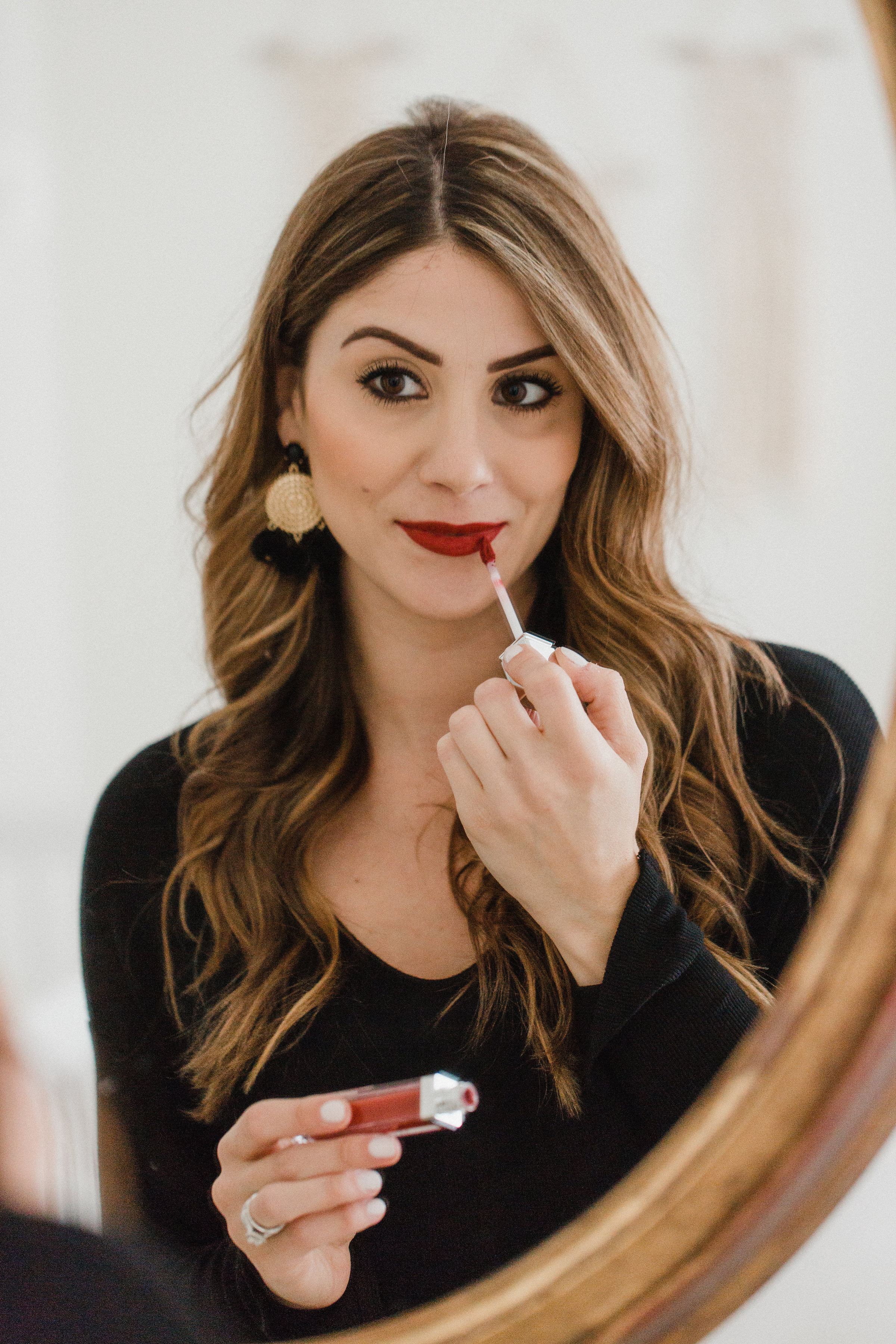 Whatever color you choose, amping up your lipstick is one simple way to enhance your holiday makeup!
2 // Enhance your eye makeup.
This doesn't have to be a full out smokey eye, but even adding a little depth to your crease will enhance your eye makeup for the holiday. A little can go a long way! Every time I do this (literally, just adding one simple color) to my crease, you guys notice on Instagram stories! Another quick trick is to line your top and bottom lash line with shadow, like I do on the daily. If you don't normally wear eyeliner, a little shadow to the lash lines gives a subtle smokey look in minimal time.
3 // Add statement earrings.
This isn't even a makeup tip, but it works! Adding statement earrings to an outfit really brightens your face and I swear makes your makeup look more enhanced! They can be some simple hoops, or pretty rhinestone dangle earrings like you see me wearing here. It makes the look more put together, and draws attention to your face WITHOUT needing additional makeup!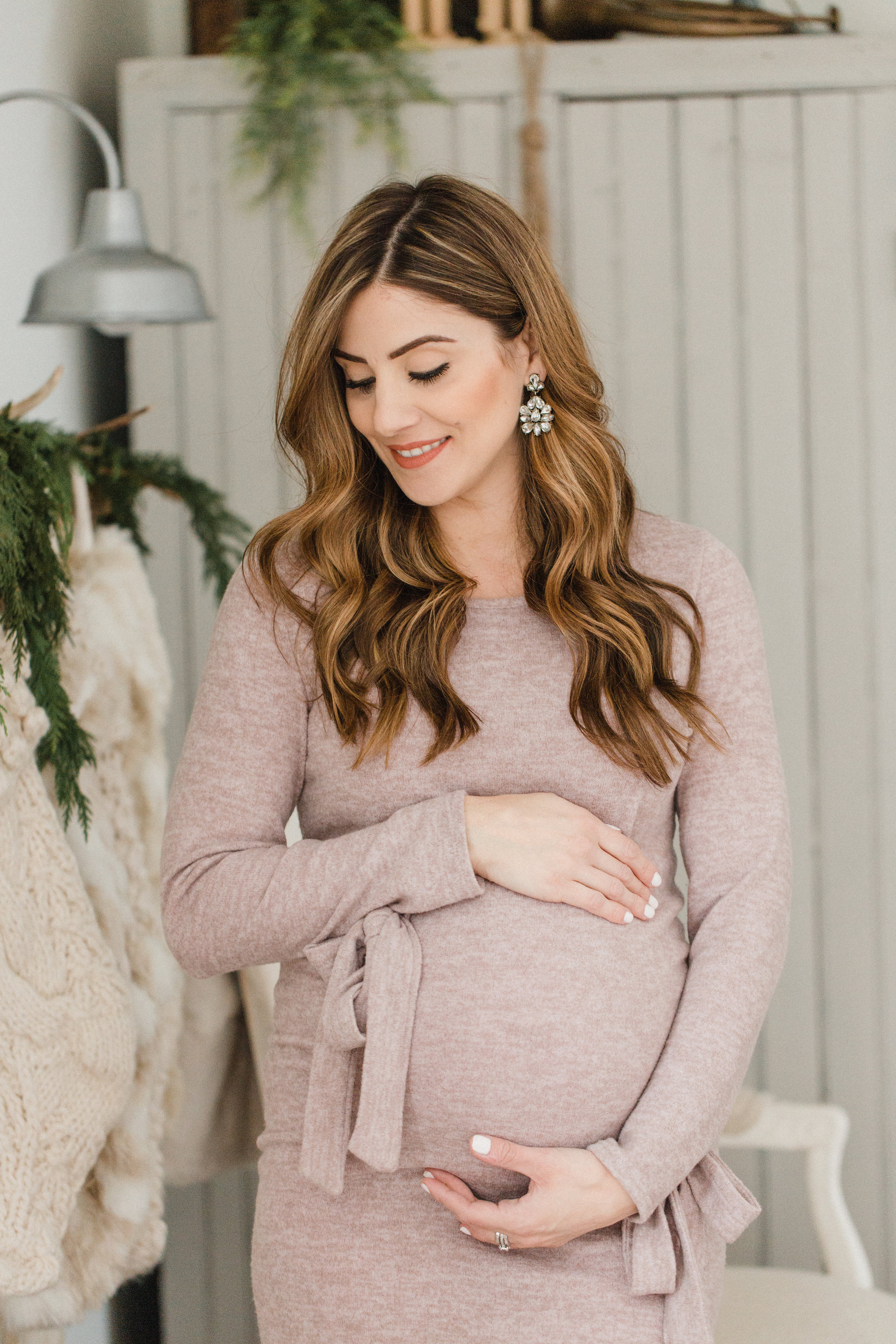 These three simple holiday makeup tips will have you looking fresh faced with minimal effort for all of your holiday events this season! Try out Physicians Formula The Healthy Lip Velvet Liquid Lipstick for some new beautiful lip colors! They even make great stocking stuffers for your friends or fellow lady family members! You can find all the shades available at physiciansformula.com.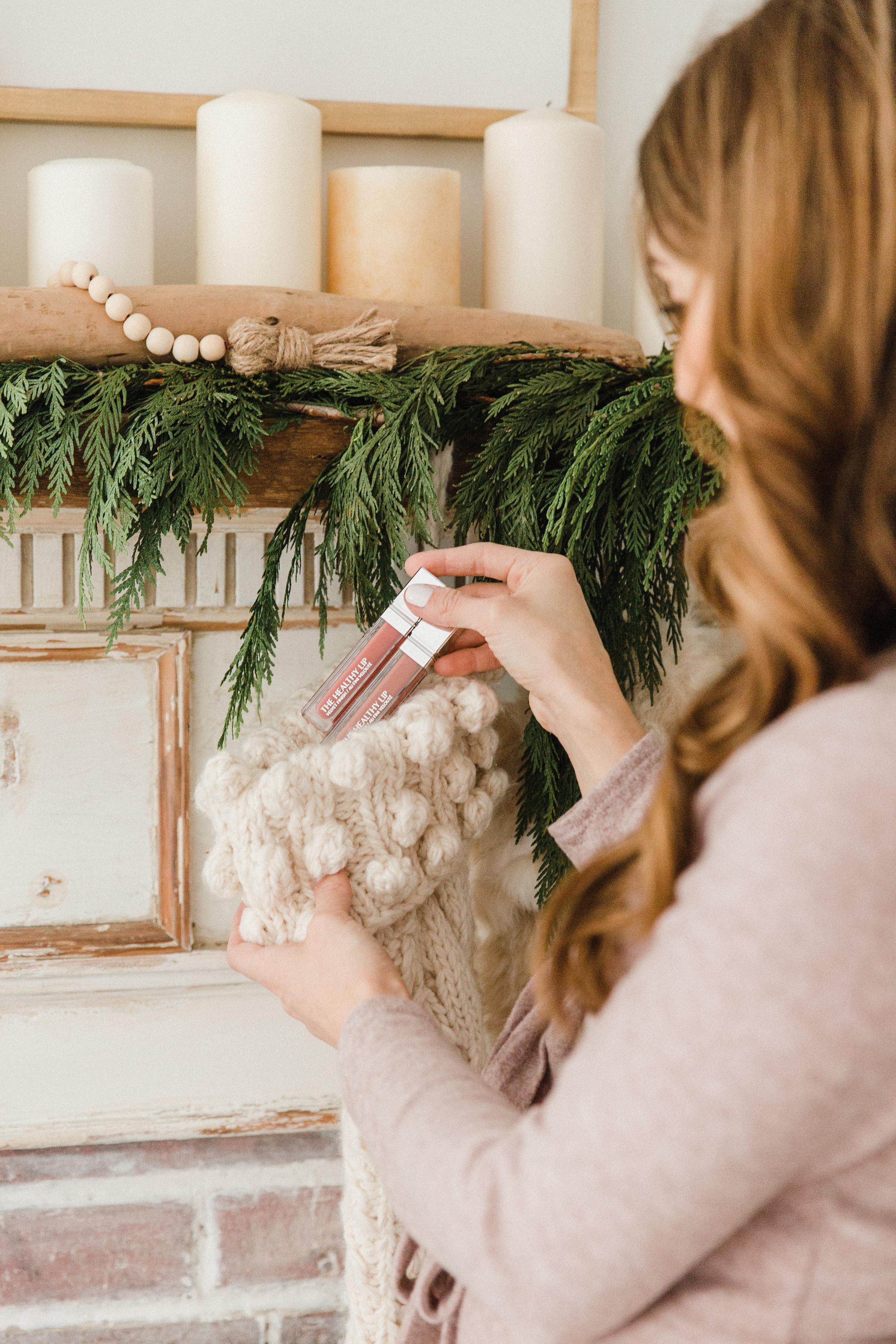 Photos by Camilla Karimi