Thank you to True Value for sponsoring today's post!
I'm not sure about you, but once the holidays are over I have this sudden urge to purge! I want everything holiday related down and stored away so I have a fresh start to the New Year. That urge is a little more rampant this year since baby #3 will make his arrival soon after the holidays, so today I'm sharing some Simple Holiday Storage Tips in case you're like me and need to put it all away quickly! These tips will help you stay organized for next holiday season, too!
Simple Holiday Storage Tips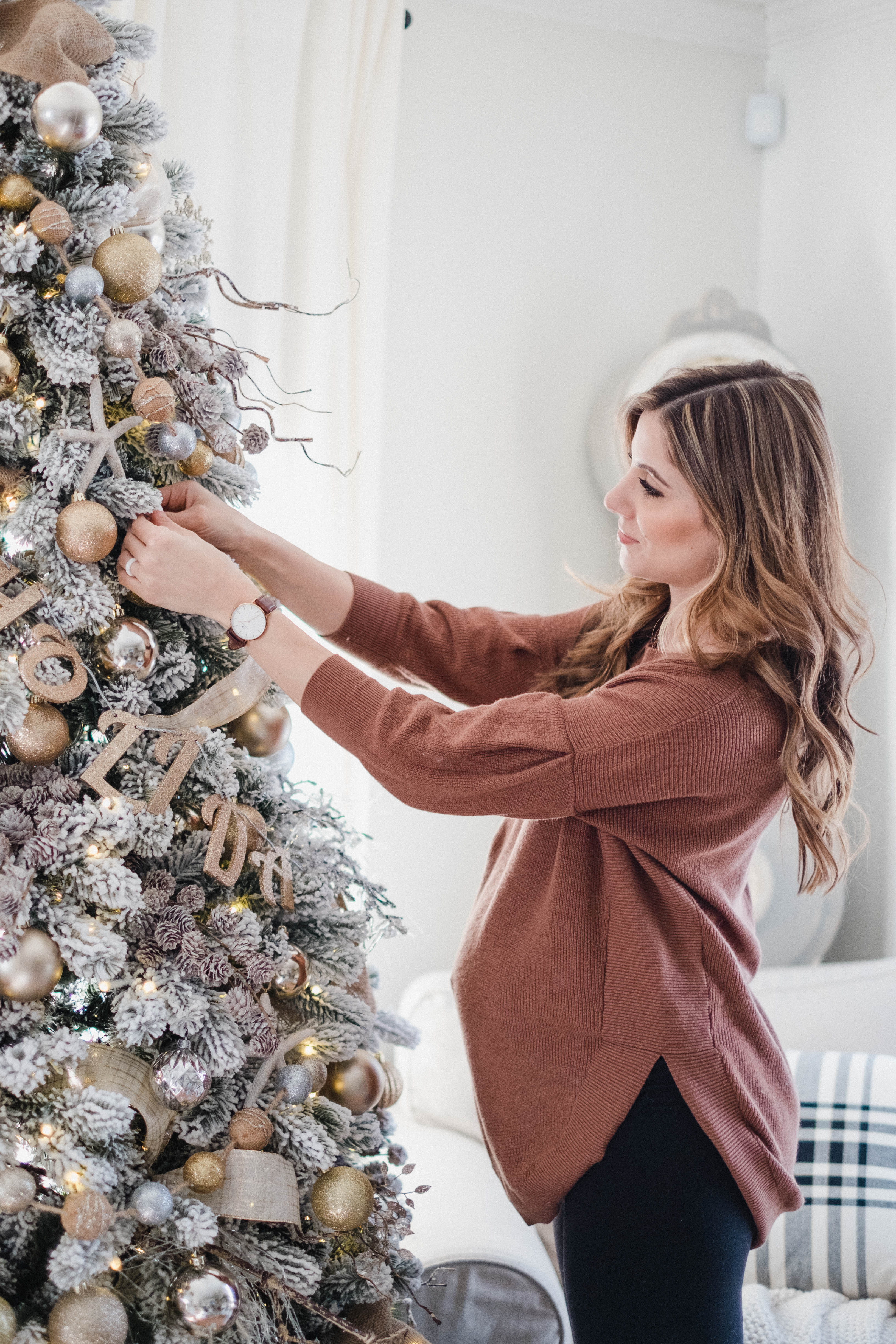 1 // Use ornament storage boxes
I'm taking my own advice this year because I've been HORRIBLE about this in the past. We are pro-shatterproof ornaments in our house because…well…toddlers and a dog. But I usually just throw them in a giant bin and then they're haphazardly lying about. I found these great ornament storage boxes at True Value, which are especially great for breakable ornaments! They're also clear, so you can easily see what's what!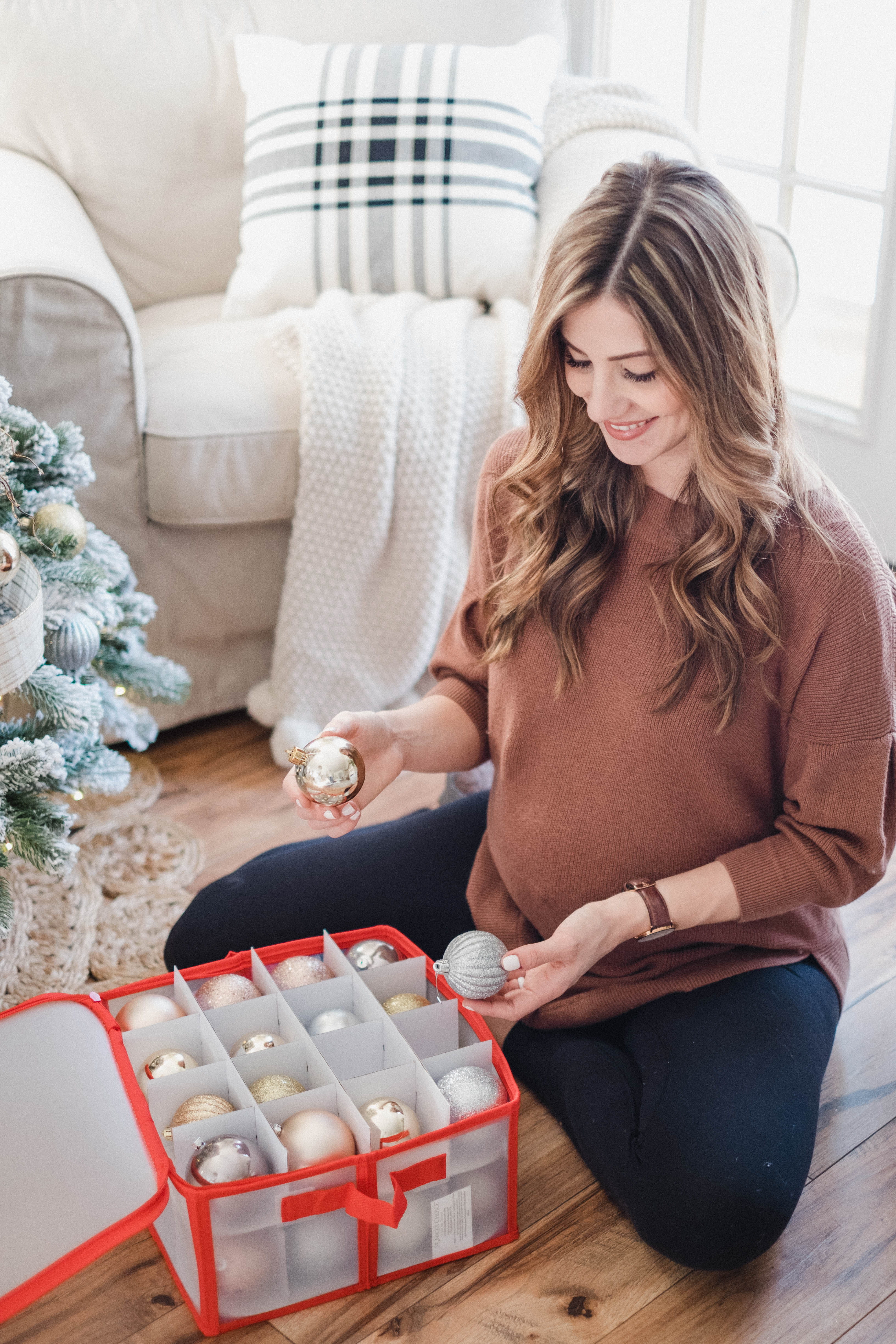 2 // Use clear storage bins
We always use storage bins, but silly me bought bins of random colors and sizes and never labeled them! It took us days to find all of our holiday decor this year, and my husband was incredibly annoyed at how many times I made him go in the attic (sorry, babe!). Using clear storage bins will make it easy to find decor so you aren't wasting time like we did. If you don't want clear, buy color coordinated bins for each holiday (red for Christmas, orange for fall, etc). True Value has a variety of storage bins in all shapes, sizes, and colors!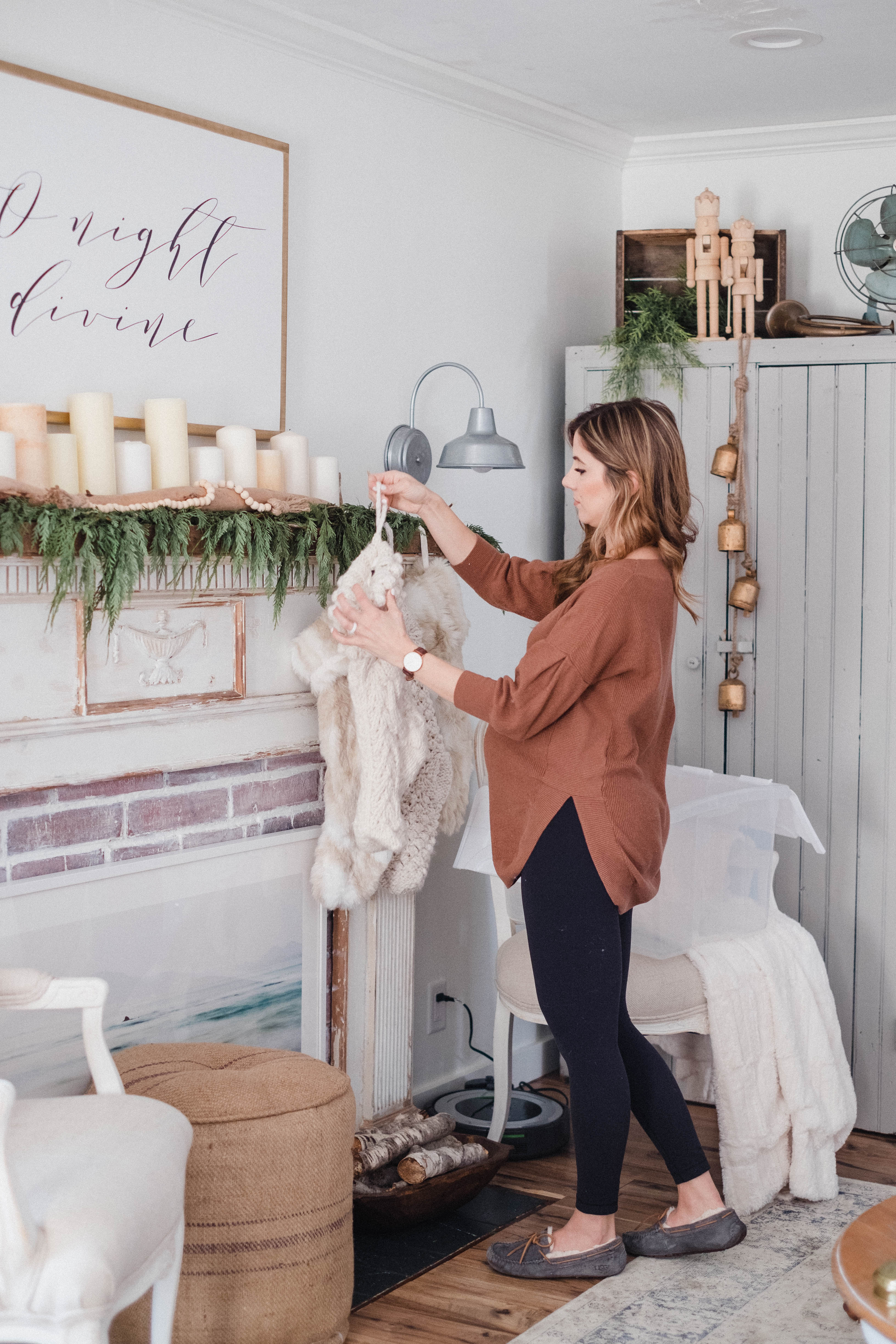 3 // Store ribbon and gift wrap in appropriate sized bins
I decided I was tired of having random rolls of wrapping paper and ribbon around closets in my home, so I decided to organize all the holiday gift wrap in appropriate sized storage bins. These small bins are great for ribbon, and these flat, long bins are the perfect size for rolls of wrapping paper. Now I can throw them in the attic for safe keeping until next year!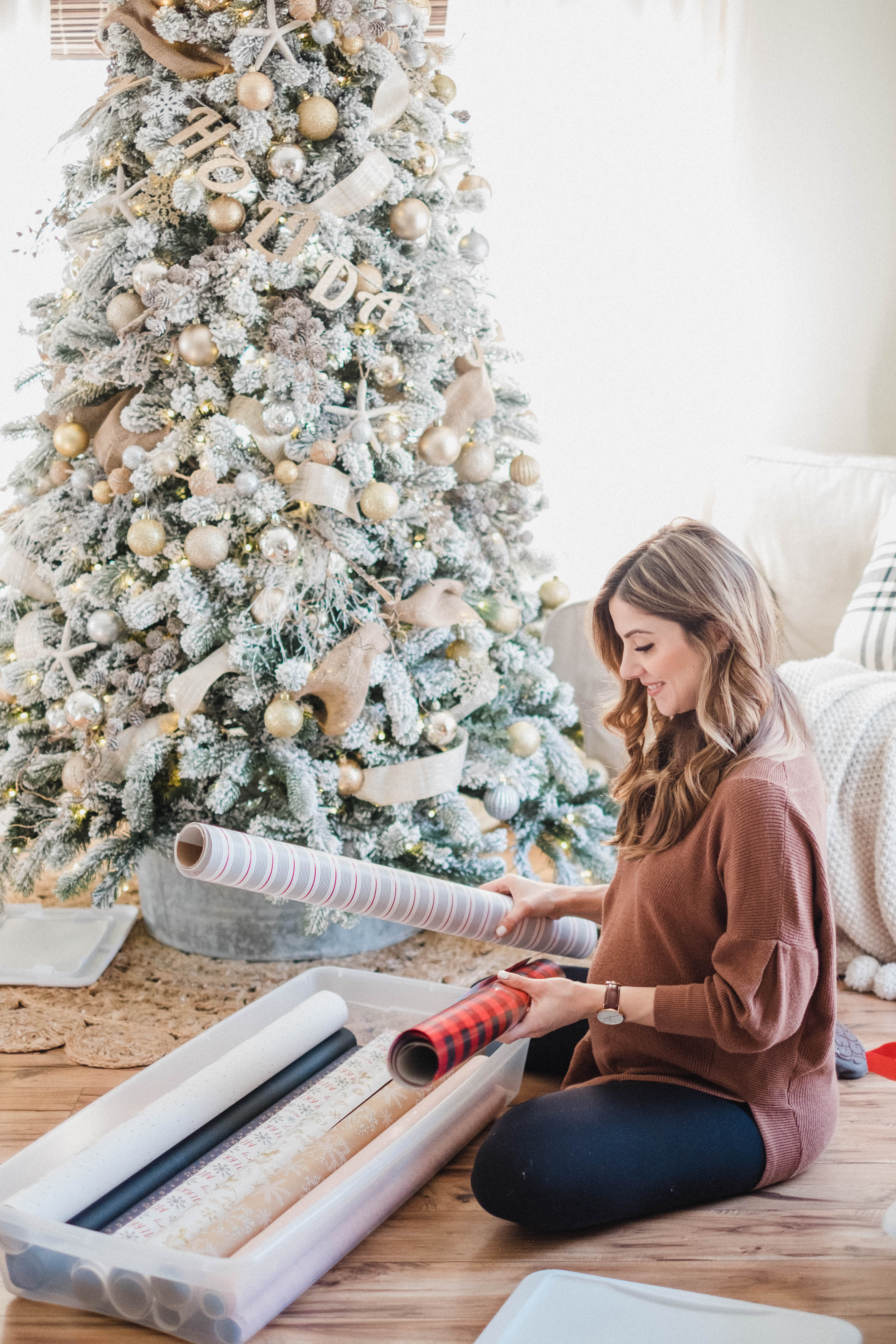 4 // Store bins in a cool, dry place.
Using plastic storage bins is great because the items inside are sealed off to the elements. Storing your decor in a cool, dry place will keep it in good condition until next year. We keep ours on shelves in our basement so they're off the ground in case of any water damage (thankfully we have a sump pump, but you never know.) If you don't have shelves, they're SUPER easy to add! True Value has all the shelving equipment you need in store.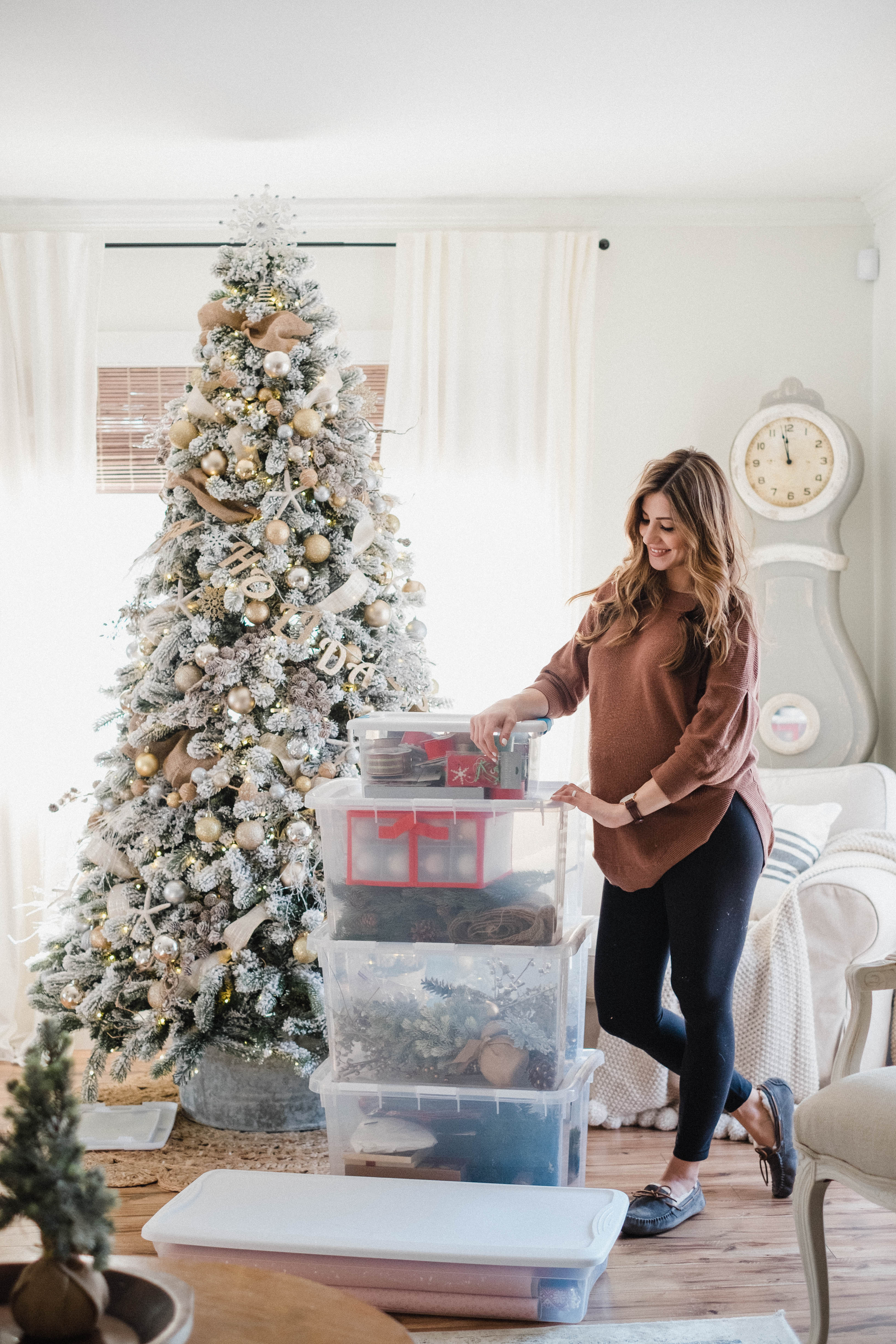 Other tips:
We recently started storing our fake Christmas tree (yes, we do fake! Don't hate us, haha) in Christmas tree storage bags because they're MUCH easier to maneuver than heavy boxed and they keep the tree in better condition. True Value has a variety of these in different shapes and sizes. Also, if you're storing Christmas lights, wrap them around a spool to avoid any tangling!
The best part of getting organized is it makes holiday decorating easier for next year! True Value is your one-stop shop for all of your storage needs, so be sure to pop in to your local store and stock up on all your organizational needs for the New Year!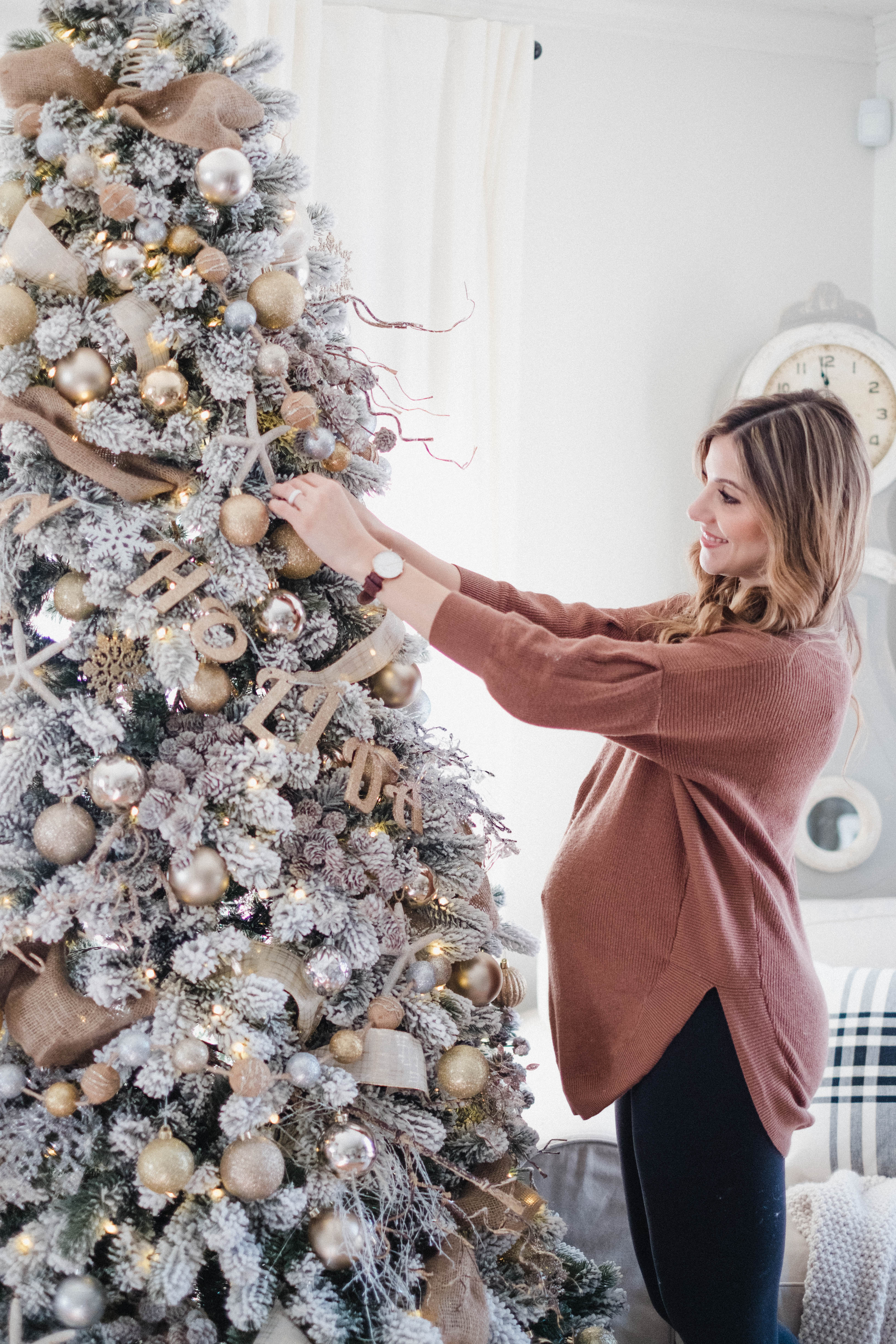 This is a sponsored conversation written by me on behalf of True Value. The opinions and text are all mine.