Thank you to Babylist for sponsoring today's post!
Since this is our third baby, I've mentioned before that we aren't creating a baby registry this go around. We pretty much have what we need as far as baby gear, and only needed to stock up on some basic necessities like clothing and diapers for this little guy! Today I'm sharing about a new-to-me baby registry service as well as the Best Baby Registry Items. I remember feeling incredibly overwhelmed with all of the options as a first time mom, and I'm sure some of you can relate, so I'm hoping this helps you when creating your own registry!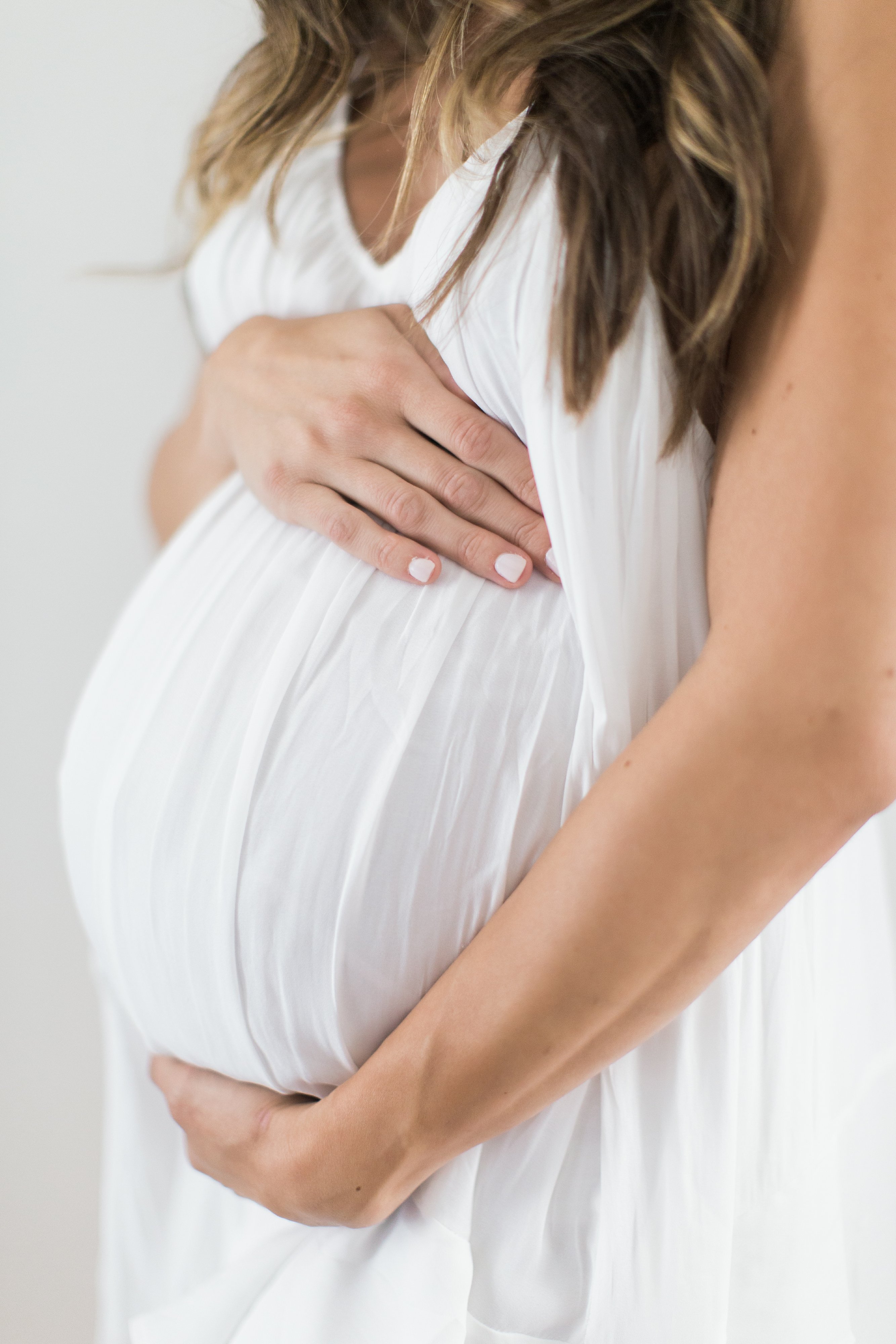 Best Baby Registry Items
Babylist is an innovative universal registry service that allows you to create a baby registry using items from literally anywhere. I remember feeling overwhelmed because one store would have one particular items I wanted but not in the store I was registered at. I think I ended up with three different registries which was annoying and stressful. Having the ability to register anywhere means you can support small shops on Etsy and companies with stand-alone websites at the same time (for instance, my favorite soft carrier isn't sold anywhere but their website!).
Babylist has little browser extension that you simply click to add an item and input some general information about color, sizing, style, etc. They also have an app on the iOS or Android platform, which makes it easy to register from anywhere. PLUS, if you already registered elsewhere, you can combine them with your BabyList to keep it all in one place.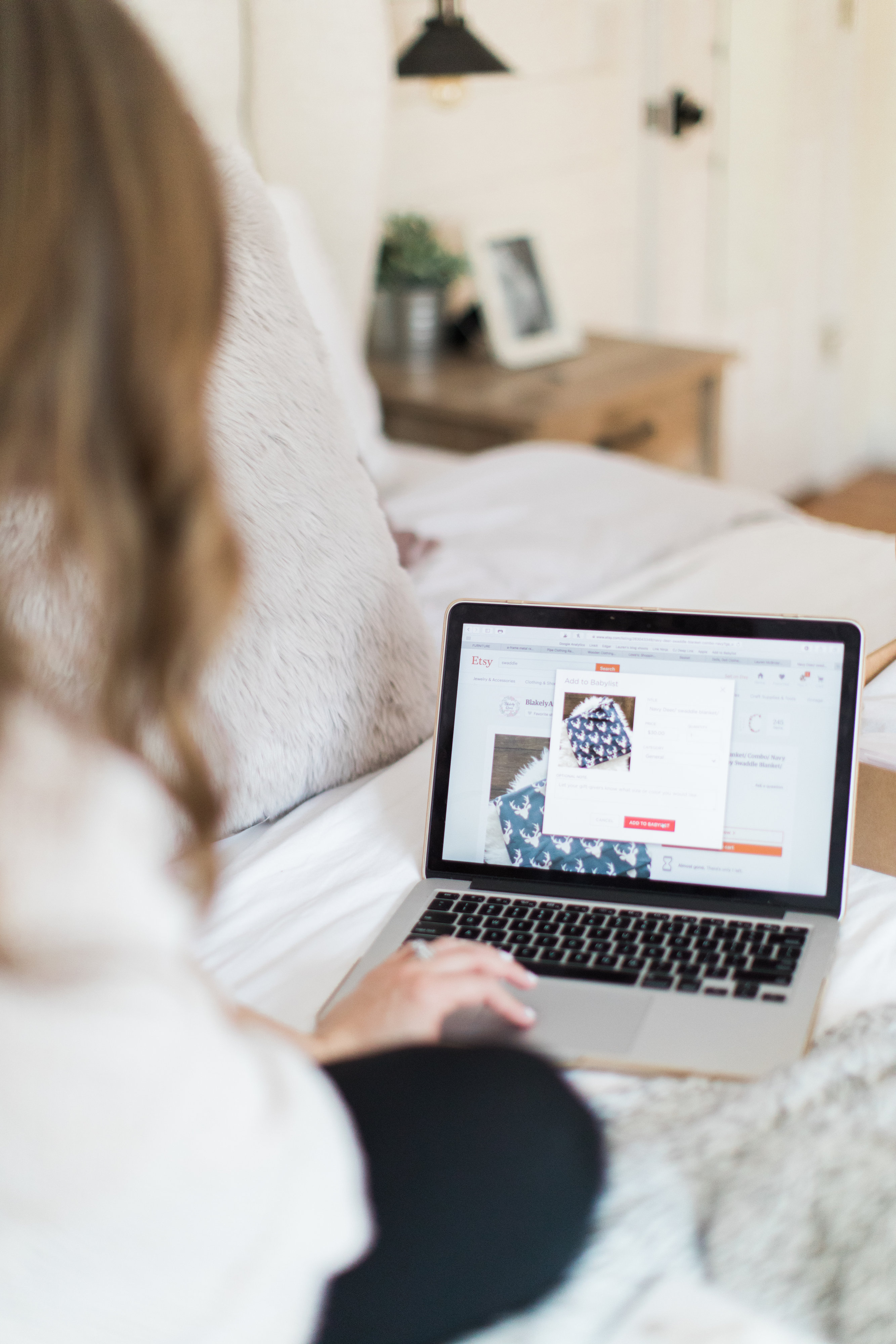 One feature I really like that sets Babylist apart from the rest is you can register for things like cash, money for the baby's college savings, babysitter help or home-cooked meals! Which I really love because sometimes a home-cooked meal is better than receiving an actual gift. You can see how I added them to my registry at the bottom right here. It's a great way to start a meal train before baby's arrival!
Best Crib: Jenny Lind
We've had two different cribs, but I'm still in love with with the Jenny Lind crib. It's inexpensive for a crib, and I can't speak highly enough about the quality. It also converts to a toddler bed, so its a double win!
Best Crib Mattress: Nook Pebble Pure
I swear Noelle started sleeping better when I bought her this mattress! Do NOT skimp on mattresses, my friends. I bought a cheap one and it was hard as a rock. This one is firm, but soft, and so incredibly comfortable for them to sleep on. We love it, and I'll never buy anything else. Add it to your registry!
Best Diaper Bag: Fawn Design
I've used Fawn Design diaper bags for 2 years now, and plan on using them again! I loved the size, that it could be worn as a backpack, and that it was spacious enough to fit EVERYTHING I could possible need and more.
Best Stroller: Baby Jogger City Select LUX
I've already expressed my love for this stroller, so it's only natural that it's my top recommendation! Specifically the LUX version, which had some upgrades from the former. You can fold this stroller without needing to remove the seats (when you convert to a double), and it has a variety of accessories and attachments to make life a little easier. You can read my review on it here.
Best Soft Carrier: Solly Baby Wrap
I used the Solly Baby Wrap with both Landon and Noelle, and it was great when I needed to be handsfree in those early newborn days. I love using a soft wrap when they're itty bitty babies because I feel they're just easier. I upgrade to a sturdier, more ergonomic carrier as they grow!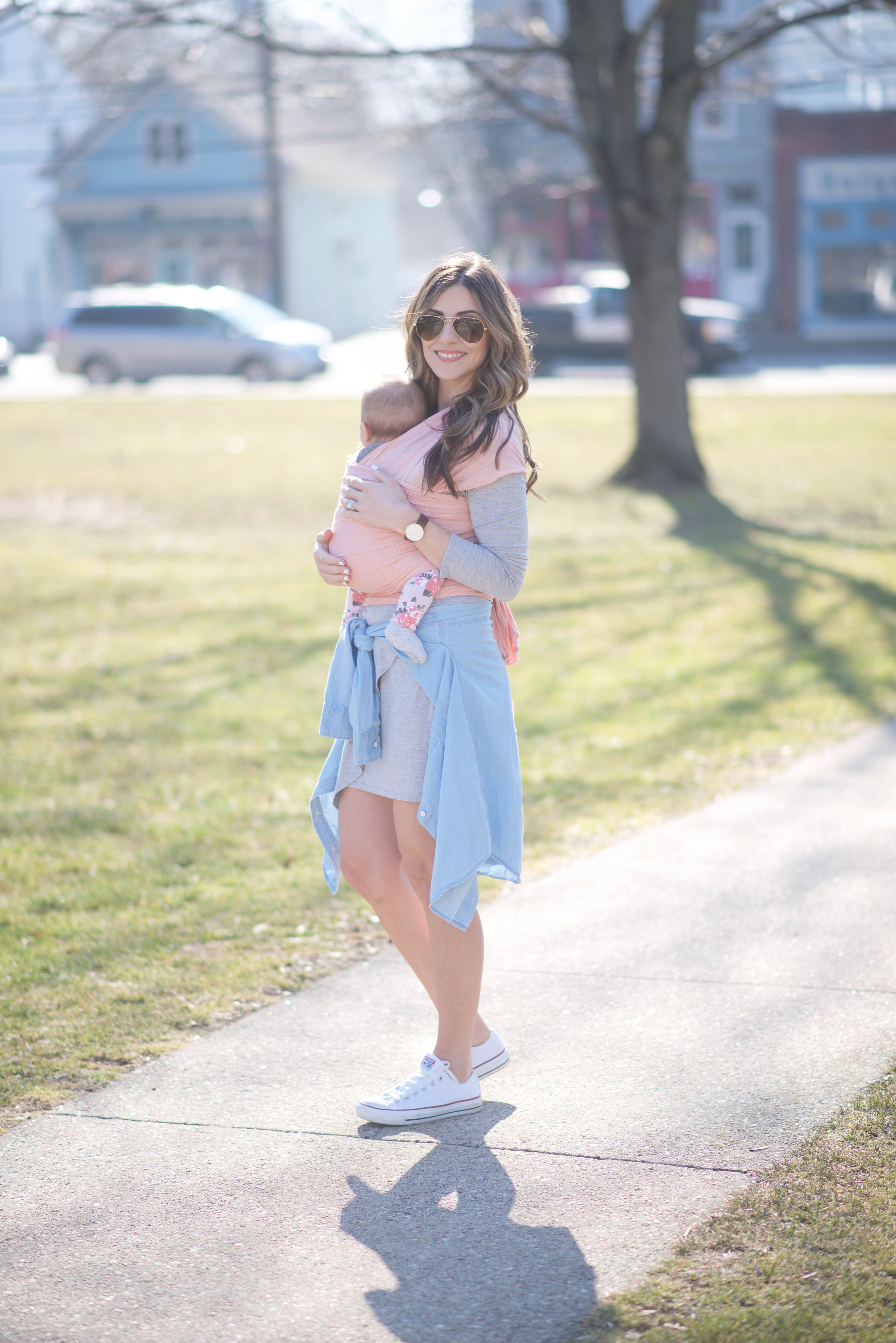 Best Ergonomic Carrier: MiaMily
I used the Ergo with my last 2, but was recently introduced to the MiaMily carrier and I'm obsessed with it. I love that there's a little seat baby sits on so it's truly ergonomically correct. There's also a TON of room in all of the little pockets where you can shove your phone, keys, and even a wallet inside! We plan on using this one for this new baby. I highly recommend checking it out.
Best Bath Tub: Primo EuroBath
I call my husband the "bath man" because he does bath time every night in our house. He loves this time of day with our kiddos after working all day. We've gone through a few bath tubs because he's super particular about his bath time experience, haha, and this has proven to be his favorite. It's BIG, I'm not going to lie, but he likes the general setup and how easy it is to wash baby's hair on an incline.
Best Nasal Aspirator: NoseFrida
I mentioned this earlier this week, but the NoseFrida is my favorite nasal aspirator because of how EASY it is to use. Yes, Noelle hates when I use it, but it takes all of two seconds and it's finished. So much easier than those little suction bulbs.
Best Monitor: Summer Infant Baby Pixel 5.0 Inch Touchscreen Color Video Monitor
I mentioned in this post we were switching to this monitor for baby #3! We hooked it up early in the kids rooms so we can test it out and get a feel for how it works. I like that multiple cameras (up to 4!) can be added on to it, so we currently have one in Landon's room and one in Noelle's room. I'll add the third one wherever this new babe will be napping during the day. I love how clear the video is, even at nighttime. There's also really great features like SleepZone Virtual Boundary which will alert you if your baby moves outside of a safe boundary. I explain more about it in this post, but I highly recommend adding it to your registry!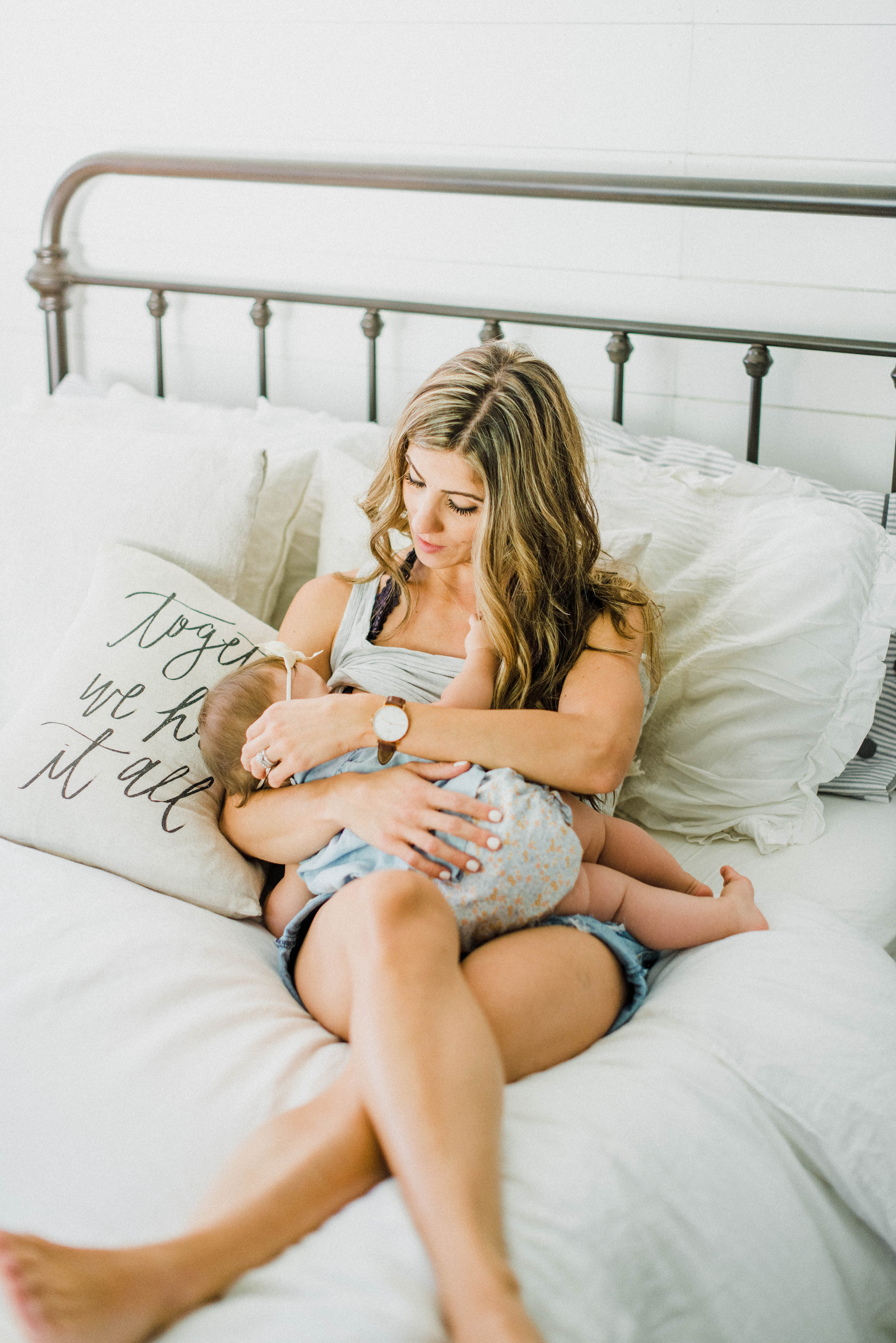 Best Swaddle: Halo Sleepsack
This is more for when the babies are older, but we LOVE Halo Sleepsacks in our house. Noelle still uses one! For when this little babe is a newborn, we plan to try the Love To Dream Swaddle. It came highly recommended in my mom group, so I'm looking forward to trying it!
Best Muslin Swaddle Blankets: Little Unicorn
I fell in love with these when I had Noelle because the prints were so insanely adorable. I couldn't help myself and bought a few more for this babe too!
Best White Noise Machine: Hatch Baby
I can't speak from experience on this one yet as mine is currently en route to me, but I polled my mom Facebook group and MANY said the Hatch Baby White Noise Machine was the best. It also acts as a night light and an "okay to wake" clock, and I like how it can be controlled through an app on your phone. I'm going to try it out, but the reviews look great! White noise is a life saver in motherhood.
Best Baby Gear Item: Rock 'n Play
I didn't register for this with my first baby, but I ended up purchasing it myself just a month in. So many moms I know swear by it, and to this DAY it is still the most highly recommended item I hear about! I've had baby nap in it, sleep in it (especially fussy babies), or use it to place baby down in if I'm getting something done. I upgraded to the auto-rock this go around, and CANNOT wait to use it. I hear it's a game changer!
Best Cold Weather Gear: 7am Enfant Car Seat Cocoon
I found this product when I had Noelle since she was a winter baby, and I swear it's the best invention EVER. I just purchased another one for this baby since hers was bright pink. It goes right over the car seat and keeps them warm without compromising safety in the car seat. It's worth EVERY penny if you have a baby in the winter!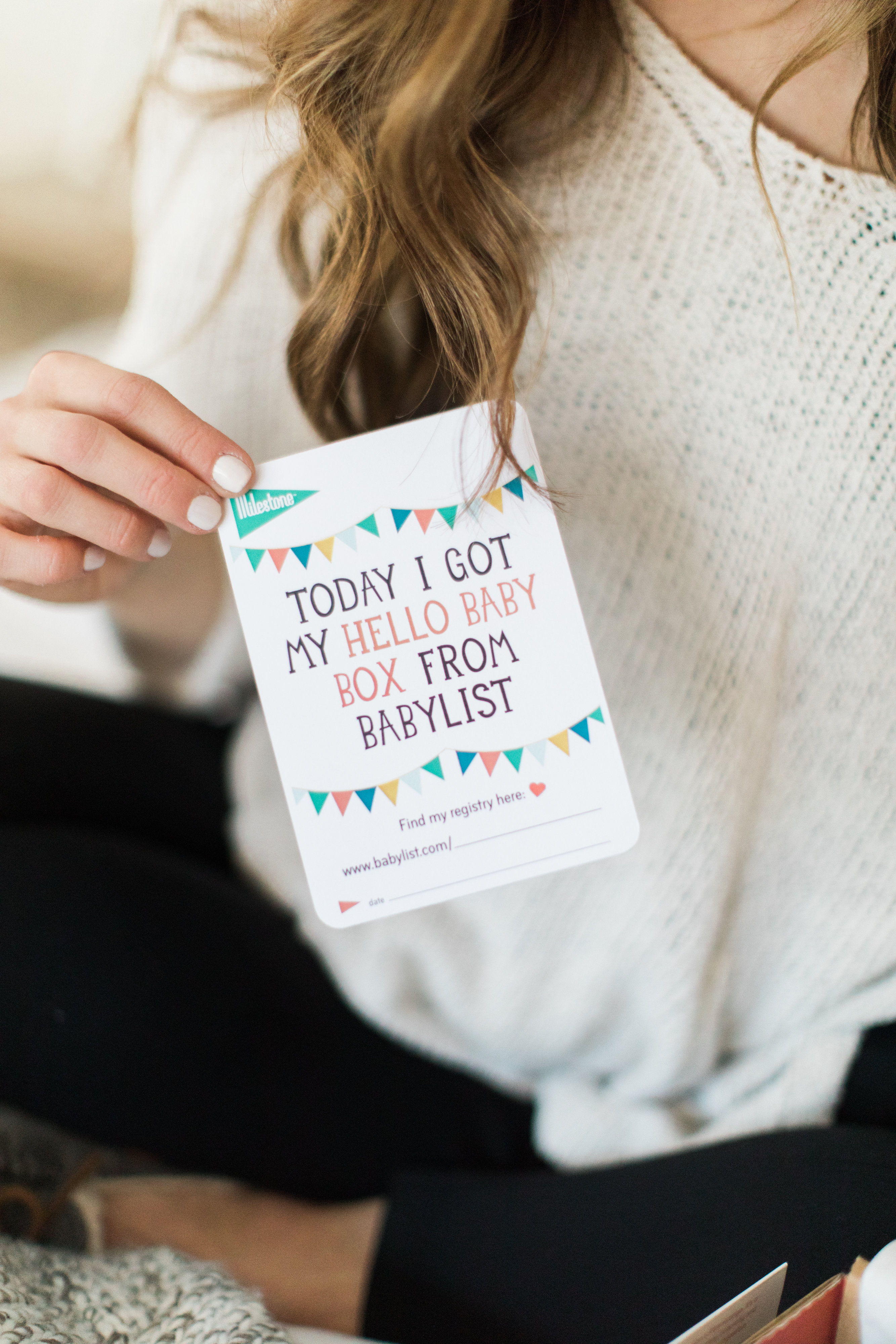 One of the incentives of signing up for the Babylist Baby Registry is the receipt of their new Hello Baby Box! Parents can qualify for the welcome box upon creating a new registry with Babylist. It's full of product samples and offers from trusted brands, and can vary each month. I like that it gives a little peek into some top brands so you can actually see and feel the items instead of just looking at them online. I'm sharing a little video below on my own Hello Baby Box unboxing so you can see what's inside!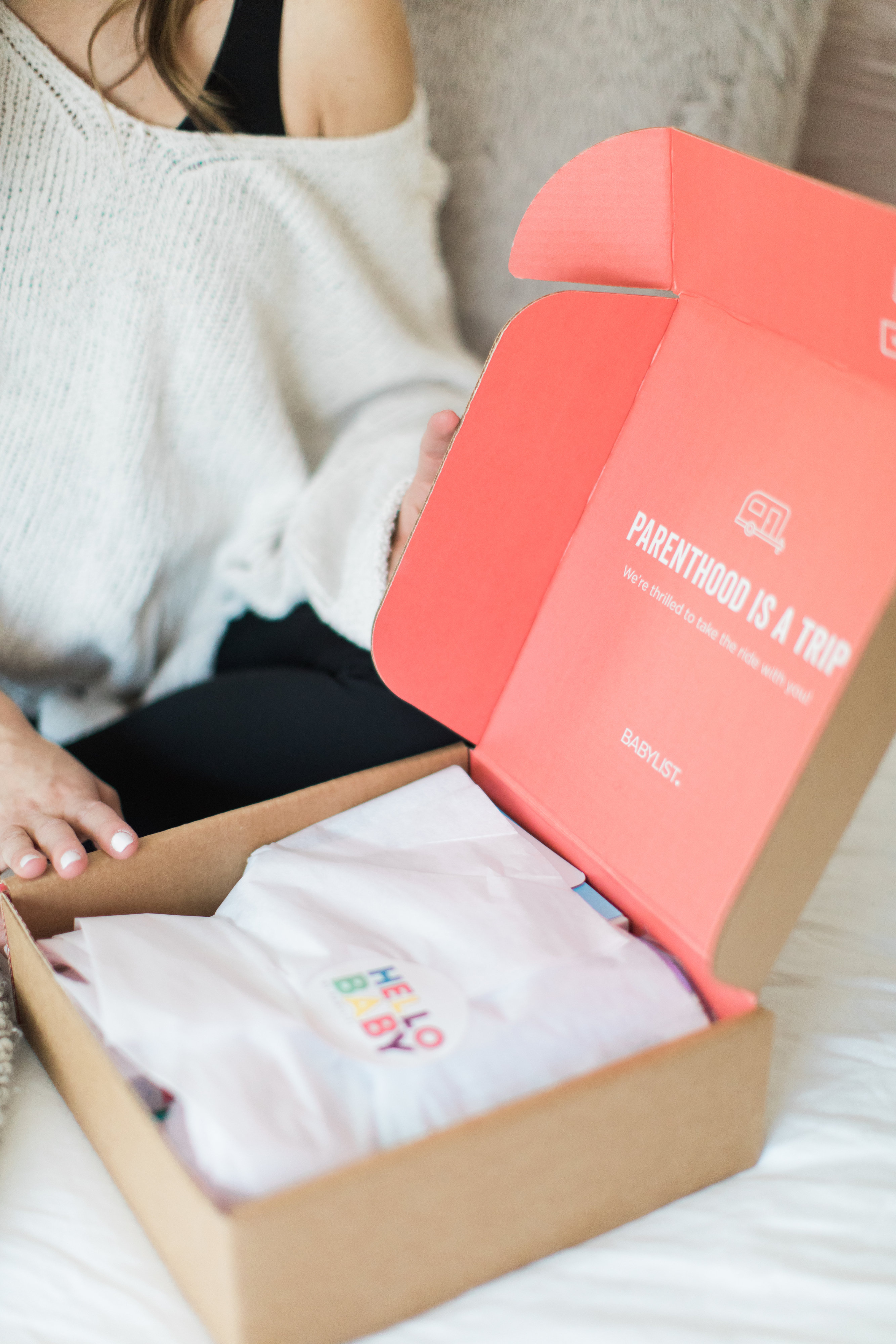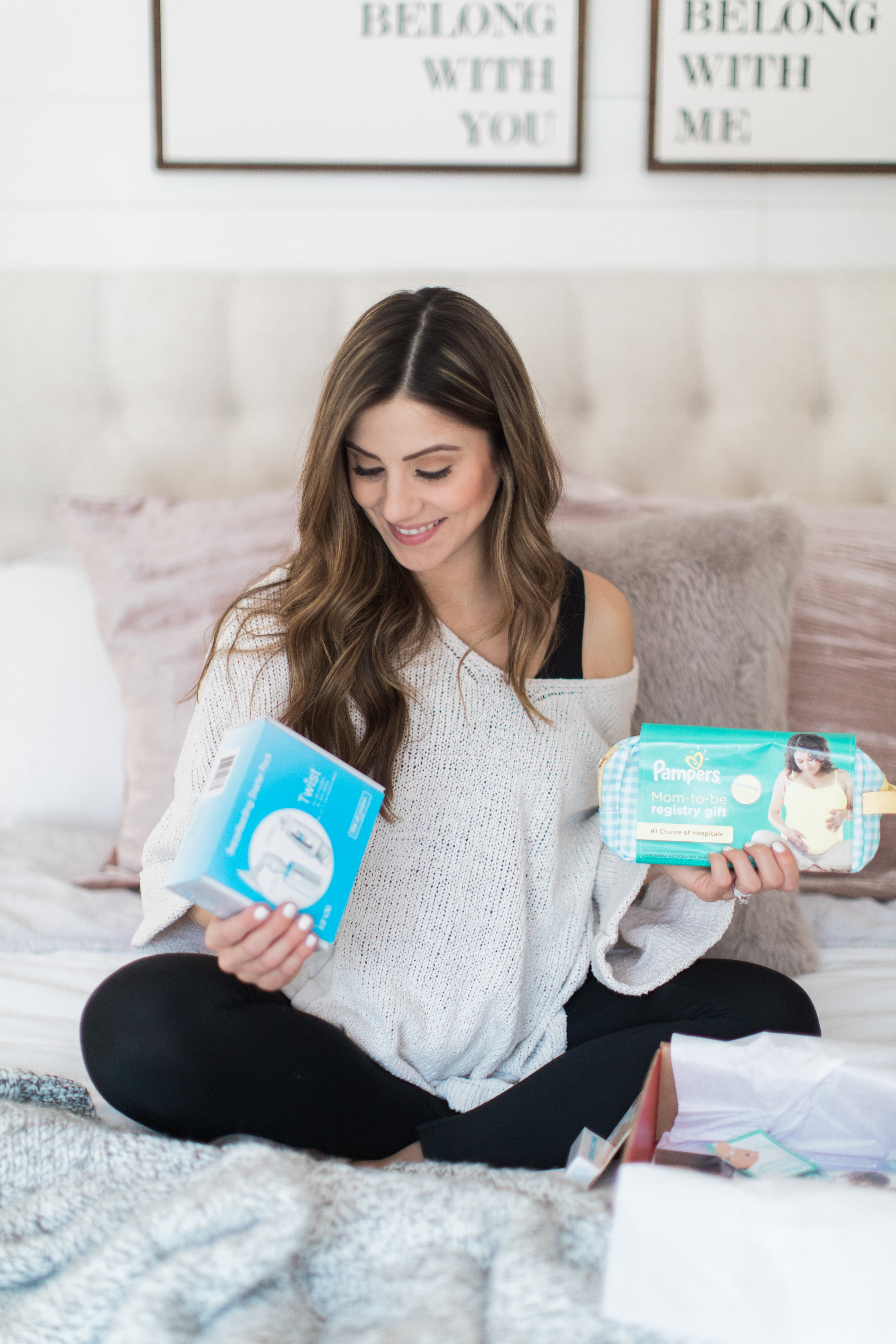 Hopefully that helps take away some stress of registering! I highly recommend checking out Babylist to create your universal baby registry if you haven't already! 😉
Create your registry with Babylist and check out my sample baby registry for ideas right here!