One of my personal goals for the new year is to work on myself as a mother. This pregnancy has been very stressful for me, and I feel like I haven't been the absolute best mom I can be because of the stress and my inability to provide self-care. I've mentioned this before, but exercise has always been my go-to for self-care because I'm able to completely disconnect for an hour and clear my mind. The endorphin release leaves me feeling re-energized and motivated, and I'm always in a much better mood regardless of how my day goes (seriously, a hot yoga class is SO good for the mind, body, and soul).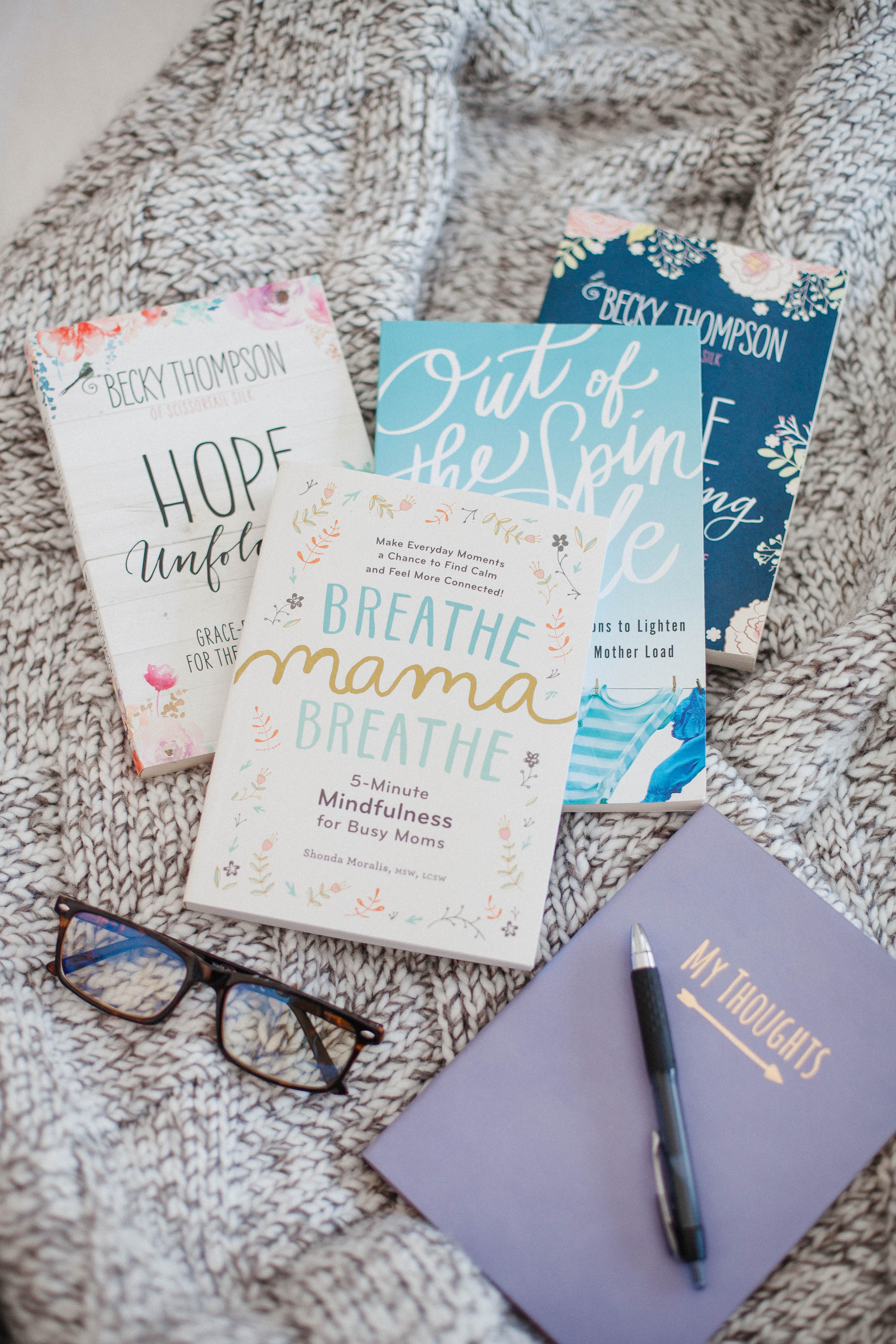 Being put on preterm risk again this pregnancy resulted in me have to stop all forms of working out at 24 weeks pregnant. This has DEFINITELY affected me in more ways than I care to admit. I never realize how badly I thrive on a yoga class or another form of exercise until I'm cut off from doing it. And it's not something I can easily replace…many have suggested I just "do something else" for myself, but my self-care doesn't come in the form of pedicures or a spa day (nor should it, in my opinion).
Anyways, this time off has helped me realize that I really need to care more for my mind, body, and soul…especially as a mom. As part of my personal goal, I really want to take up reading again (I feel like it's been YEARS since I've actually read a book), but not just a trashy novel here or there. I want to read mindful books on motherhood and devotionals that will benefit me as a mother. Many of you had agreed and loved the idea of a little book club, so here are my plans for this year!
As I mentioned over on Instagram…this "book club" is not to be stressful in any way. I can't have it be, I have no time for that, haha! And I'm sure you don't either. I'm keeping it super low key and just letting you know what books I'm diving into and when. We can discuss monthly in the comment section, and I'm open to suggestions on how to have a better discussion. Each of these books are set up in quick excerpts…for instance, 2 pages complete one "chapter." I like this because I won't necessarily be able to sit down every day and devote time, and it will be easy for me to catch up if I miss a few days. I also feel we can ALL benefit from a discussion even if we haven't specifically read to where another person is at.
This might be a total fail, and I'm totally open to suggestions! I will be sure to post a blog post on here where we can discuss in the comments, BUT also have a discussion in my Mamas Unplugged with Lauren McBride motherhood Facebook group (if you haven't joined, you're more than welcome!).
Here's the book list of what I plan to dive into this year!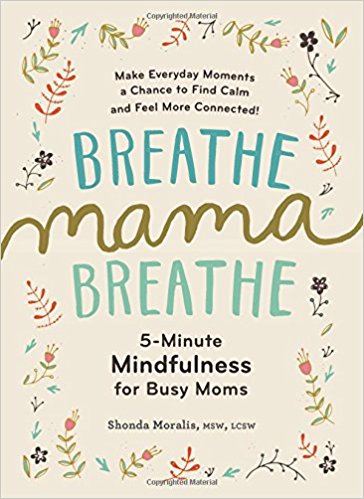 I saw this book back during Anthropologie's Black Friday sale, and it intrigued me because it's totally what I felt I needed at the time (and still do!) I've already started reading a few excerpts and I love that the author is a Licensed Clinical Social Worker and provides actual SKILLS instead of just telling you what to do. You can purchase it on Amazon here.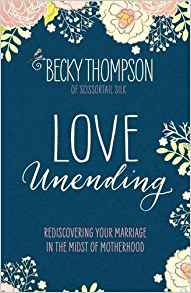 I started reading this book awhile back and never finished (my biggest flaw when it comes to reading), but it was SO incredibly helpful at the time. Let's face it, kids can take over our marriage and we often feel we "lose" what we once had. This book really gave me insight on how to get that back, and I could definitely use a refresher after this baby arrives. Just a heads up, it is faith-based (the author is Christian), so there are excerpts from the Bible and sections involving simple prayer. I just want to throw that out there in case it's not your thing (which is totally okay!). You can purchase it on Amazon here.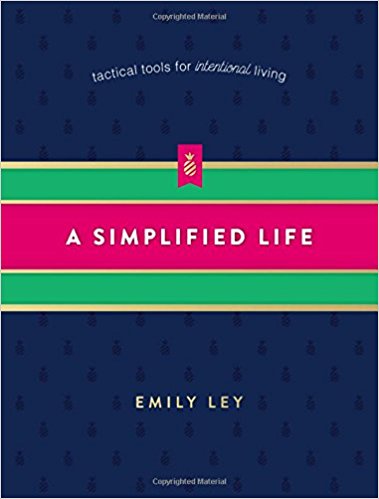 This book came highly recommended, and I'm really looking forward to reading it! I've felt incredibly overwhelmed with STUFF and life the past few months (being pregnant I'm sure hasn't helped), and I could definitely use some encouragement to simplify and live with intention. I also personally love the author, so I have no doubt it's good! I do believe this one also touches on faith a bit. You can purchase it on Amazon here.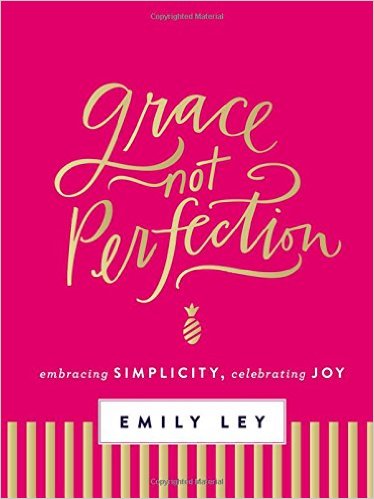 Another one by the same author as above, and another focus on simplicity and being joyful in what we have instead of striving for perfection (we can all use a little of that, right?!). I'm really looking forward to this one as well. You can purchase it on Amazon here.
If I'm being honest, it's the name that drew me in to this book, haha! This is another faith-based book, and a 30 day devotional for moms. I'm all about real-ness in motherhood, and if that title isn't REAL then I don't know what is! You can purchase it on Amazon here.

The same author as Love Unending, and another book that focus on grace and not perfection as a mother. It's another 21 day devotional, and also faith based. Each day is a little bit longer of a read than Breathe, Mama, Breathe, but it's an EASY read and very much focused on real life situations that will make you LAUGH and totally relate. I've read a few chapters into this one, and it's fantastic. You can purchase it on Amazon here.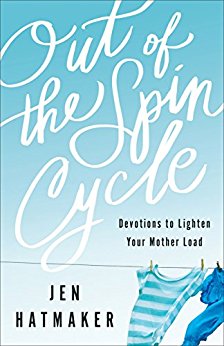 Sorry guys, another faith-based one! But she is so, so good! This came highly recommended in my mom group, and I love her realness even from the first page. You can purchase it on Amazon here.
This is what I have on my list for now, but I would also LOVE to hear any recommendations (and maybe some that aren't faith-focused!) from you ladies if you have them as well! I'm still trying to figure out the best way to go about this, but I'm currently thinking a post on the last Sunday of every month sounds like a good idea for a discussion (and gives time to catch up). ALSO, do NOT feel like you need to participate in all of these (or any, for that matter!). We have to be realistic with ourselves, ya know?
The first book I'm planning to dive into, and I hope you will too, is Breathe, Mama, Breathe. I'm going to mark down Sunday January 28th in my editorial calendar as the big blog based discussion on it. I'll write up my thoughts, and then we can discuss in the comments and maybe even have an Instagram Live as well (and a Facebook live in the Mom group!). I'm still deciding on how to make the Instagram Live work with no creepers, so I might be creating a separate Instagram page specifically focused on this as well (that I can go private on!).
I'd love to know if you're joining me in a comment below! SO looking forward to doing this with you ladies! And please leave more book suggestions below as well! 🙂