Thank you to Summer Infant for sponsoring today's post!
While baby #3 has yet to make his grand entrance into the world, we are busy gearing up and making sure everything is in order! The benefit of having multiple kids is we pretty much already own everything we need. All I need to stock up on are new clothes (this boy is born in an entirely difference season than his brother, so sadly hand me downs are a no-go!) and diapers! I feel like I'm pretty well versed in what items I absolutely can't live without for a new baby, so today I'm sharing my Must-Have Baby Items as a mom of multiple kiddos!
Must-Have Baby Items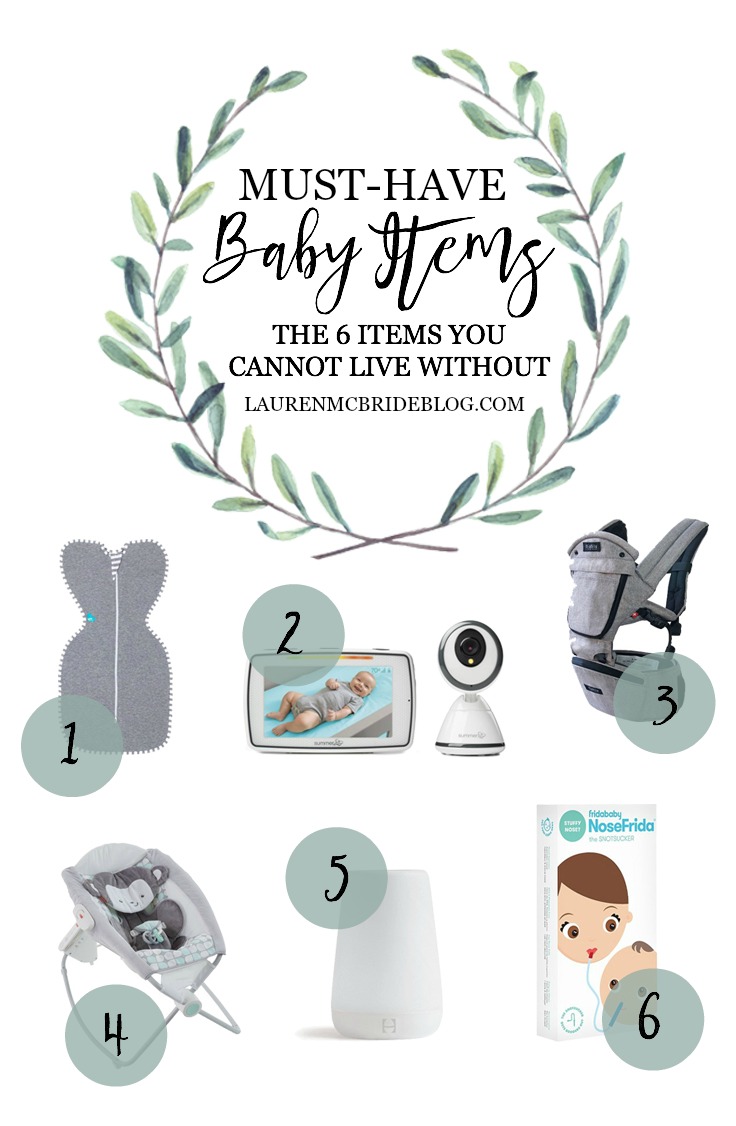 1 // Zip Swaddles
I'm the mom who will swaddle her kids for as long as possible. I swear the swaddle and the white noise are KEY for good sleeping. I've heard awesome things about the Love to Dream Zip Swaddles, so I'll be trying these this go around. In the past, we've loved the SwaddlePod or the Woombie!
2 / / Baby Monitor
Confession: we STILL use our baby monitor for Landon and Noelle. I don't know what it is, but we just feel more comfortable knowing we can hear anything and everything if need be. We aren't sure about the setup with this new baby yet as far as bedrooms go, so I wanted a third camera to place in our bedroom or our back guest room for when the new baby is napping. This means we'll have a total of three cameras for our video monitor. This go around we are trying out the Summer Infant Baby Pixel 5.0″ Color Video Monitor.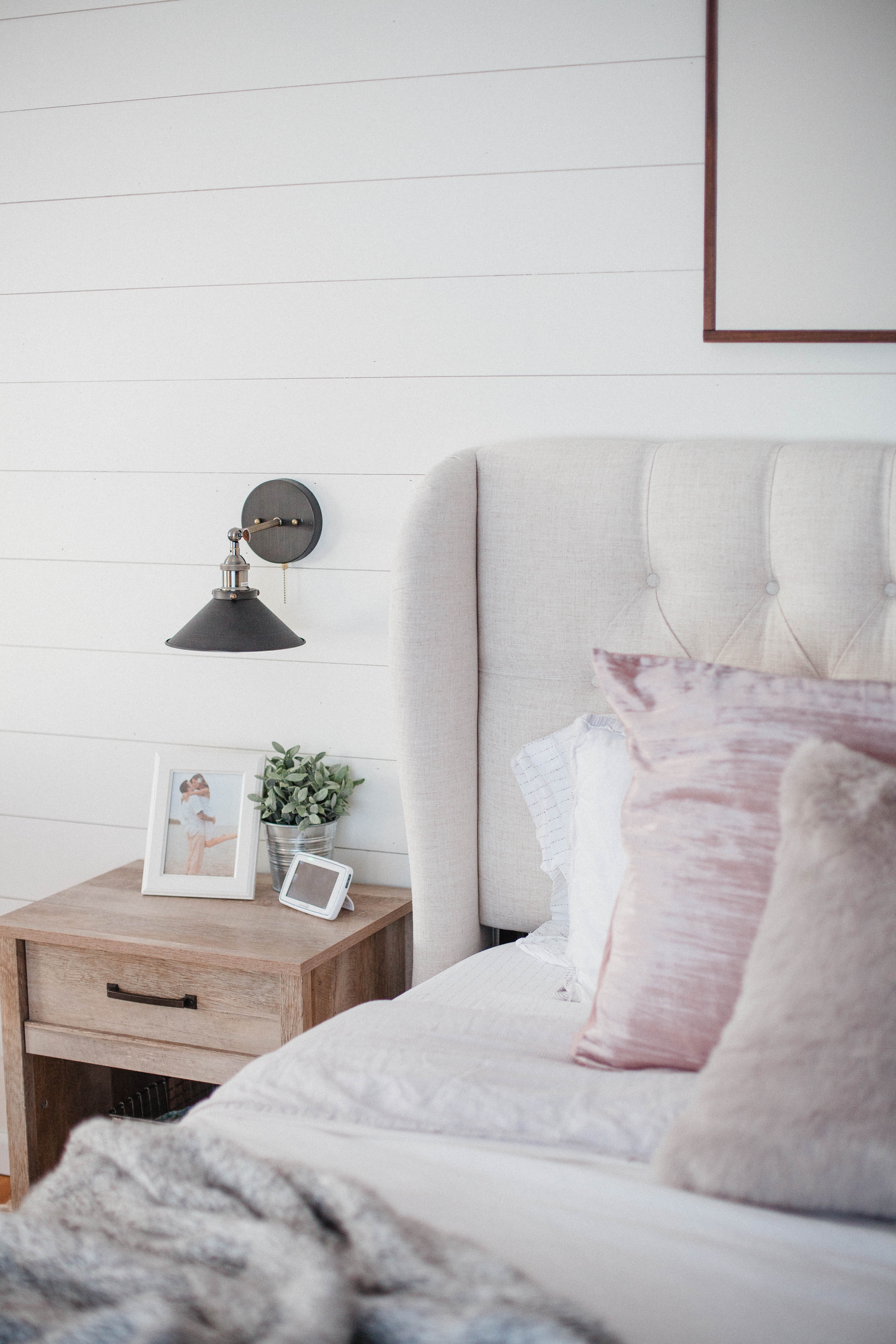 It has SleepZone Virtual Boundary which sense baby's movement and alert parents when the safety boundary is breached. It also has Moonlight Night Vision Boost that provides a full-color view of baby in the dark. There's also 360tilt Camera Steering and has a variety of other awesome features like talk-back capability and temperature display. We always prefer a temperature display on the camera because a few areas in our home tend to run colder than others. Another cool feature is it can be mounted to the wall! It comes with brackets to secure the cord as well (our previous monitors didn't provide that!). Baby monitors always give us peace of mind, so it's 100% necessary for baby #3!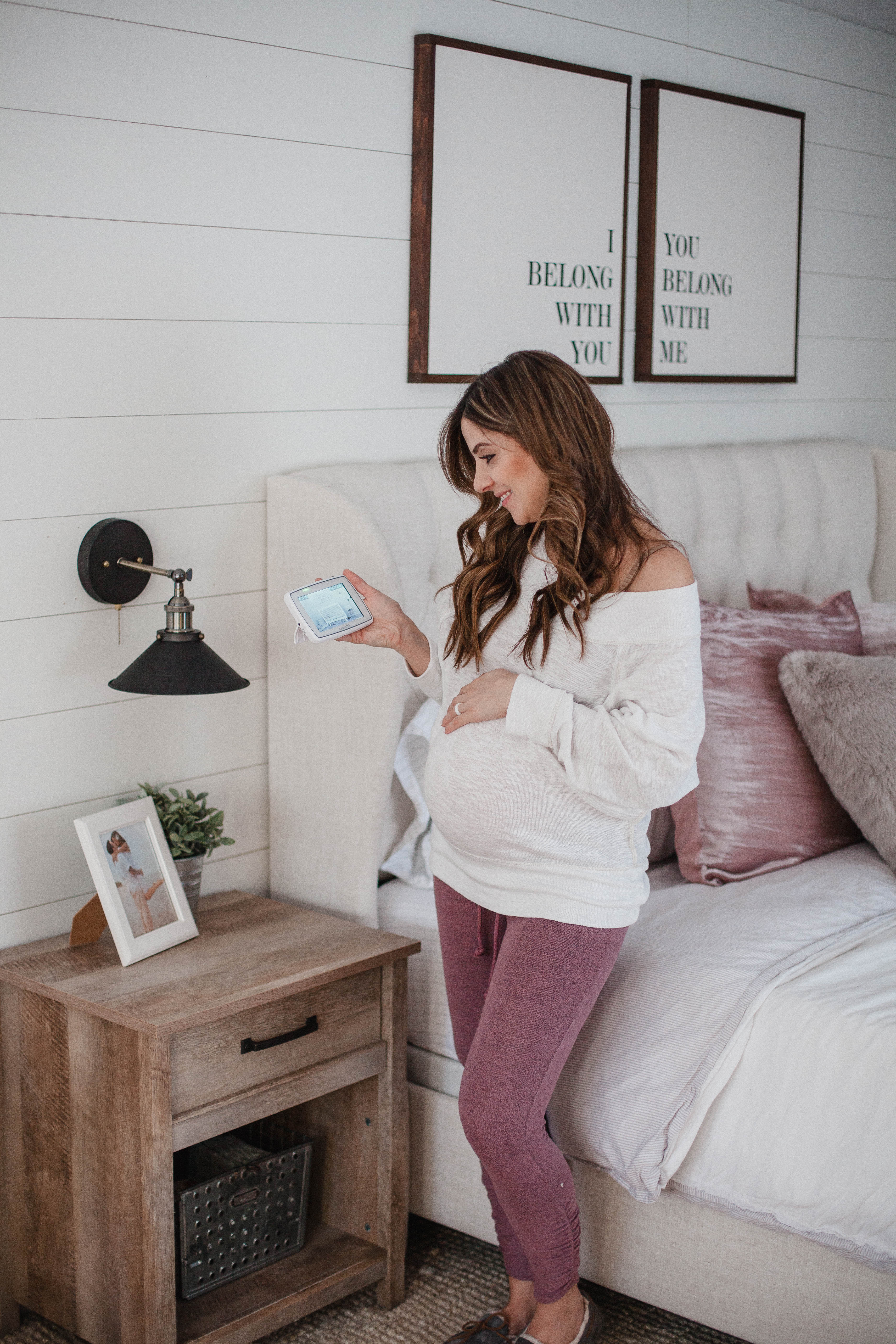 3 // Baby Carrier
With more than one kid, being handsfree is absolutely necessary. I used my carrier a LOT with Noelle so that I could still be active with Landon (she was also a super cranky babe due to her awful sleeping habits). I like to have two different carriers – a soft carrier for when they're itty bitty babes, and a sturdier carrier for when they're a few months old. In the past I've used a Solly Baby Wrap and an Ergo, but I'm really excited to try the MiaMily this go around. We shared about why it's so awesome in this post, so I'm looking forward to trying it with this babe!
4 // Rock 'N Play
I feel like the Rock 'N Play is every moms dream. And you don't even realize just how amazing it is until you have one! We used this religiously for our kiddos, and I love how it was so easy to move around the house and plop them down in as needed. I would have Noelle in it in the kitchen with me as I was cooking, and I've totally brought her into the bathroom with me in it too haha! I think I might upgrade to this one that automatically rocks this go around..I've hear rave reviews from other mamas!
5 // Noise Machine
If you aren't using white noise for your babe….you cray. Just kidding, but seriously, this is the BEST thing I've ever done for my kids sleep habits. They are sound sleepers, and this is the reason. I read a book during my sleep training process with Landon that said white noise mimics the sound of the womb, so it's soothing to the baby and helps them stay asleep. And, I don't know about you, but I sleep better with white noise too! We previously used a white noise app on an old iPhone with a little speaker attached, but I just purchased two of these white noise machines after suggestions from you guys!
6 // Nosefrida
If you're not using the Nosefrida already, you need to. Trust me! It is THE BEST nose sucker, hands down. I've yet to see anything top it in my 4+ years of parenting. We use it ALL the time for the kids when they have little colds, and it's so much easier to use than those awful bulb suctions! I don't know how we would survive without it because anytime I've ever tried to use the bulb suction, I find myself getting annoyed. Trust me when I say it's the best investment!
In my 4+ years as a mom, I've encountered a variety of baby items and I can honestly say these six are my favorite and most necessary items. And my husband agrees! Is there anything I forgot that you felt you needed to have for baby? I'd love to hear in a comment below! And you can shop all of these items here: