Thank you to all of the below brands for sponsoring and participating in this post! We can't wait to bless a new mom with these items!
I am so excited to share this with you today! This giveaway has been LONG in the making (honestly, since I found out I was pregnant!), and I'm so excited to be teaming up with some of my favorite brands to bless a new mom! These products are ones I've known and loved, some for years and some newer to me, but I've experienced them all first hand and feel 100% confident they are some of the best! One winner will receive all of the items listed below, valued at over $1600! 🙂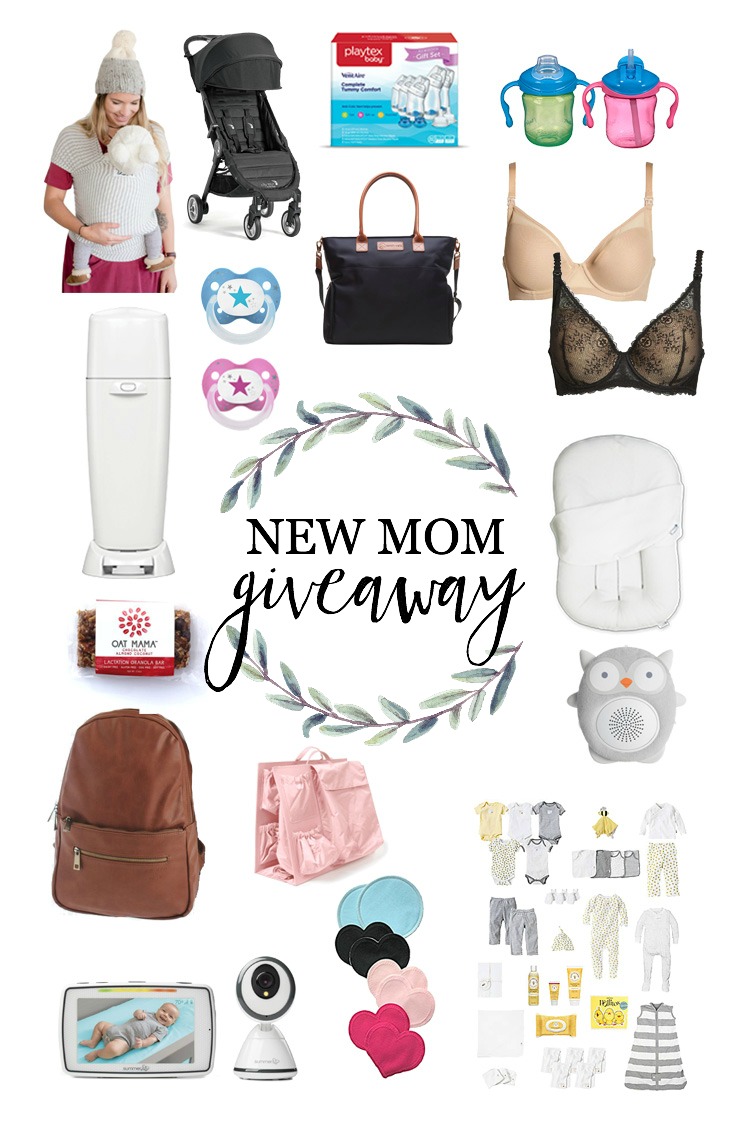 I recently shared we were trying out this new Summer Infant Baby Pixel 5.0 Inch Touchscreen Color Video Monitor, and we've been using it for a couple of weeks now and LOVE it. I actually prefer it to my old monitor! I like that the camera can be mounted (safely) to the wall, and that the picture is clear even in the dark. There's also SleepZone™ Virtual Boundary which sense baby's movement in the dark and alerts you if the safe boundary is breach. There are a variety of other features that I shared in this post! Summer Infant has been kind enough to giveaway one Summer Infant Baby Pixel 5.0 Inch Touchscreen Color Video Monitor to the winner! (Valued at $199.99)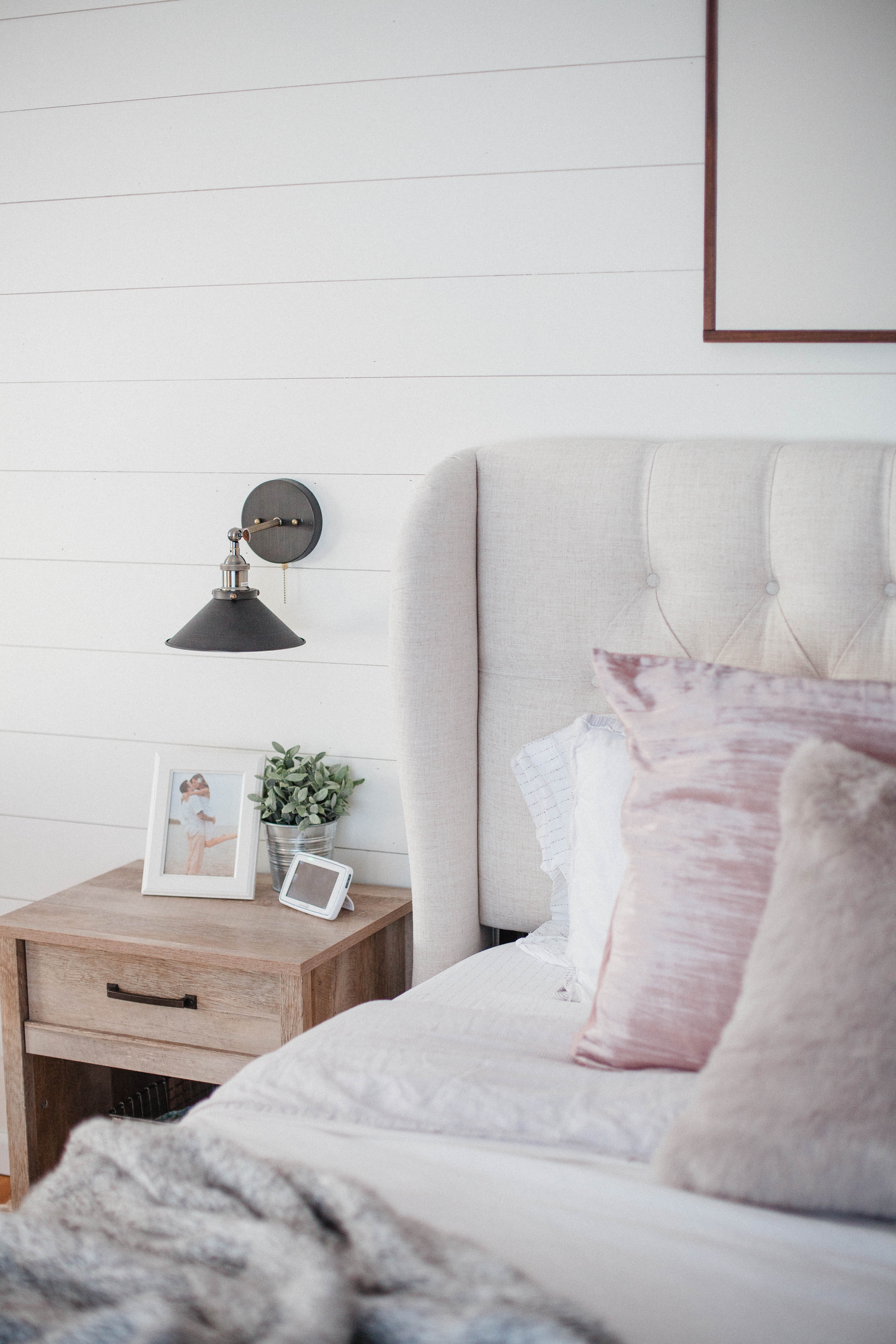 I've heard amazing things about the Snuggle Me lounger, and I'm really excited to try it out with this babe! The Snuggle Me is the one and only sensory lounger that creates a secure fit around baby's torso (like a hug!), ensuring baby is not able to roll or turn within the lounger. It safely keeps baby on their backs, which is something not offered with other lounger products. This center-sling feature also helps prevent the Moro, or startle, reflex in babies, which prevents unneeded stress on the babe. Another feature that I love and respect about this company and product is it contains NO flame retardants, ethylene glycol, BPAs, phthalates, or lead. The Snuggle Me website contains all the information you could possibly want to know about this product, so I feel 100% confident it will be great for our little one! Snuggle Me has been kind enough to giveaway one Snuggle Me lounger to the winner! (Valued at $140).
Playtex Baby Products
I've mentioned Playtex Baby many times here on the blog as one of our favorite brands of baby products! I loved their bottles for Landon, and the kids still use their plates and bowls. We have our Diaper Genie ready to go for the new little man, too, and plan to use their Ventaire bottles this time around! Playtex has been kind enough to spoil one new mama with a Ventaire Gift Set, Diaper Genie Complete, Ortho-Pro Pacifiers, 3 Way Bowls, Infant Spoons, and Playtex Sipsters Stage 1 Starter Cup Set! Everything you need for those early beginnings with baby and more 🙂 (Valued at $97)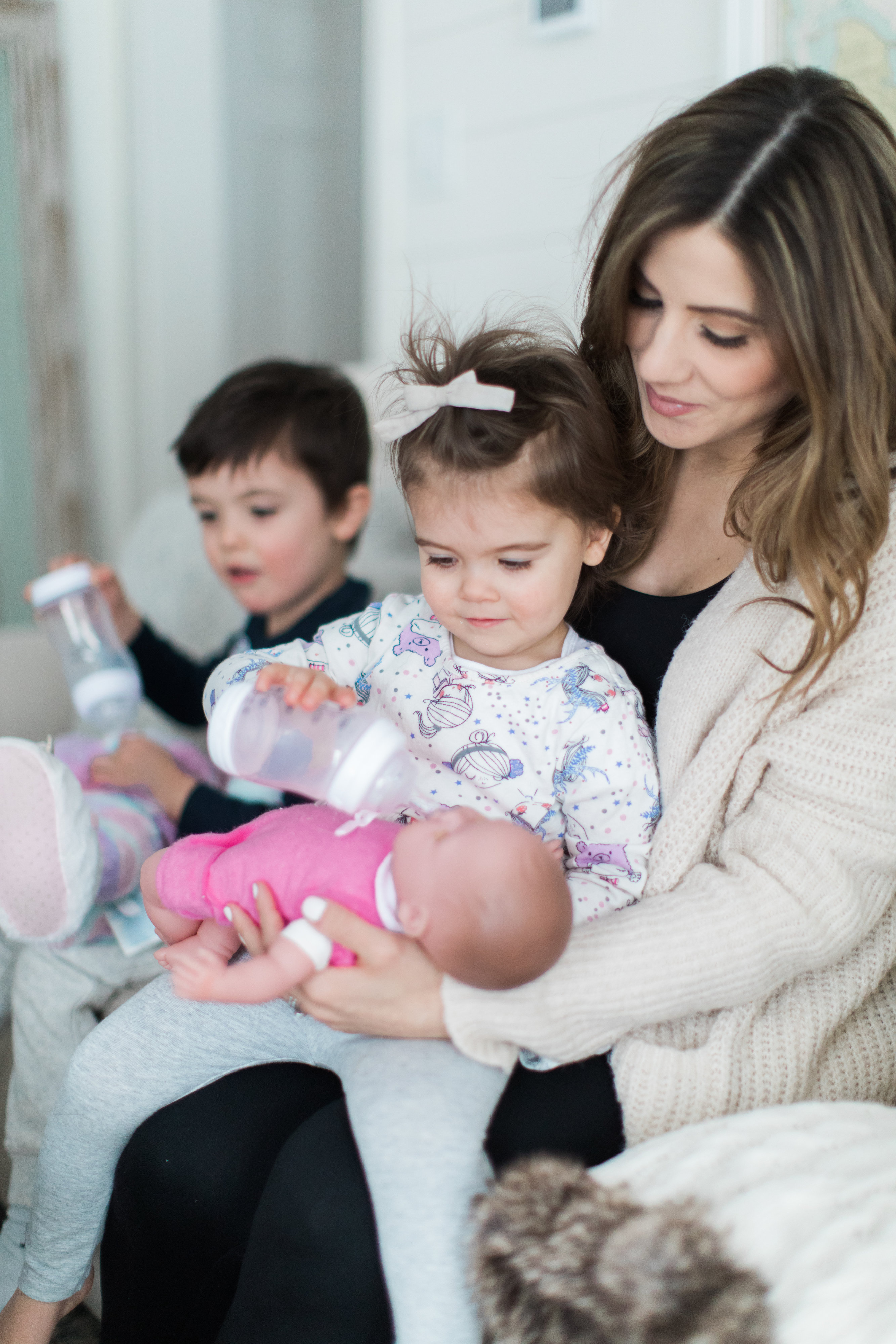 Sarah Wells Breastpump Bags
I learned about Sarah Wells Breastpump Bags when I exclusively pumped for Landon, and they've been a favorite ever since! I love that they don't look like typical breast pump bags, and they also function as a tote as well. I can fit so much into my Abby bag that I would just bring that to work and call it a day! She also extended her line to breast milk coolers she calls Cold Gold (so cute, right?) and a wet/dry bag and staging mat for your pump parts called a Pumparoo! Sarah has been kind enough to give away ONE Abby breast pump bag, a Cold Gold, AND a Pumparoo to the lucky winner! (Valued at $230)
Seasoned moms know that a baby wrap is an essential item, especially for the newborn stage. Nothing is better than being handsfree! I used wraps for both Landon and Noelle and plan to do the same with this third baby. Beluga Baby Wraps are suitable for babes newborn to 25lbs and are made from sustainable and eco-friendly bamboo that has a unique four-way stretch. They also have adorable doll wraps, which I have for Noelle and her baby doll once the baby is here! Beluga Baby has been kind enough to spoil the lucky winner with one wrap of choice! (Valued at $64.95)
bamboobies are always my go-to when breastfeeding! I hated the disposable nursing pads because I felt like they would get stuck to my nipple. One of my friends actually mentioned these, and I've been hooked ever since. They are washable nursing pads made of soft and soothing bamboo rayon velour which absorbs milk and prevents leaks! They have two varieties, the light leakage and then overnights for heavier leakage. I already have these in my hospital bag ready to go! bamboobies has been kind enough giveaway one multipack of 3 pairs of nursing pads and 1 pair of overnight pads! (Valued at $24.99)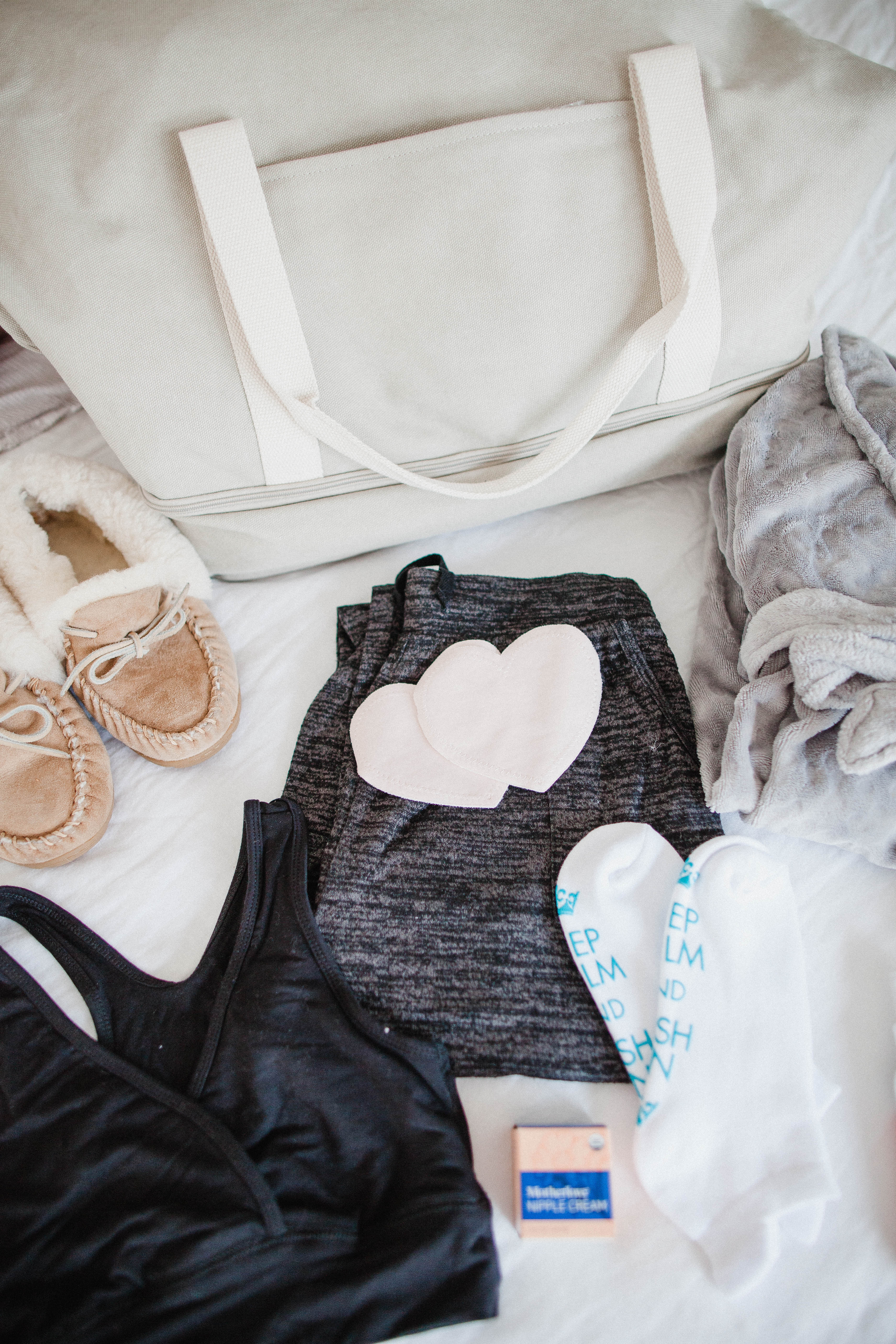 Oat Mama bars are my go-to lactation bars for milk supply! I learned about them when I had Noelle, and used them anytime I felt a dip in my supply. They worked like a charm! They're also gluten, dairy, soy, and egg free! I just learned they have yummy lactation tea as well, and I'm looking forward to trying the Chai Spice because that's always my fave! Oat Mama has been kind enough to giveaway a $50 credit to their shop to the lucky winner!
Hands down, my favorite diaper bag. I've been using my original Fawn Design bag since I had Noelle! You can see an old post on what I packed in it (and why I love it!) here! They recently came out with a new design called the Pack, and I love the streamlined look of it! It reminds me of a bag from Madewell, and I'm looking forward to using it with this babe! Fawn Design has been kind enough to giveaway one Pack Diaper bag in their color of choice! (Valued at $165.99).
Another neat product I've used in the past and plan to use again is my ToteSavvy! This little insert turns any traditional bag into a diaper bag, and quickly transfers tote to tote making outfit changes simple! They just launched two new colors, almond and blush! This is really handy to have as a new mom, and I always use mine with my Madewell Transport tote. ToteSavvy has been kind enough to giveaway one ToteSavvy in either blush or almond to the lucky winner! (Valued at $72).
Le Mystere Nursing Bras
Every mama deserves to own a nice nursing bra, and I swear the quality makes all the difference! I recently threw out all of my old nursing bras and stocked up on some well-made ones this go around (something I never did before!). I talked about Le Mystere nursing bras on here before, and I'm so excited they're apart of the giveaway! The winner will receive one Sexy Mama Nursing Bra and one Mama Mia Nursing Bra in their size and color of choice! The Sexy Mama Nursing Bra has an easy one-hand clasp, lined cups, and a contour silhouette. The Mama Mia Nursing Bra has a one-hand clasp and memory foam balcony cups that provide smooth coverage and room for nursing pads. Perfect for the nursing mamas! (Valued at $128).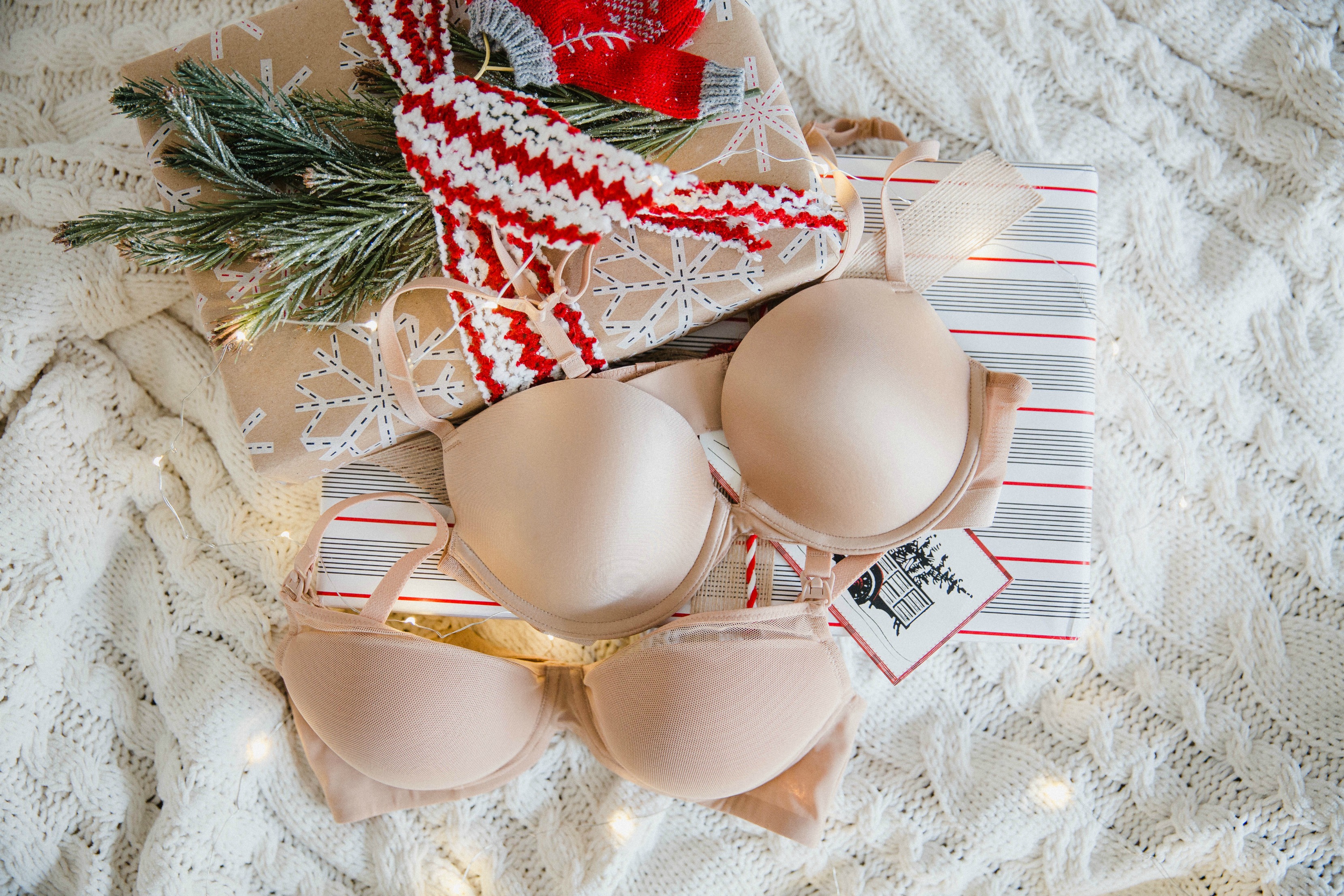 I've shared about this cute little device before, and our love for white noise machines! Soundbub WavHello is a blue-tooth enabled portable speaker and white noise machine that makes white noise on the go easy! I like having this to attach to the baby's carseat when we're out and about or visiting family. You can also play music they already love, too! It's also super cute and the kiddos love it. SoundBub WavHello has been kind enough to give away one Soundbub to the lucky winner! (Valued at $49.99)
We are huge fans of all the Burt's Bees products (we love their bath soap and pajamas!), and we just received their Burt's Bees Baby Bee Box for our newest addition! The Baby Bee Box contains a variety of 0-3 month clothes and bath and bedtime essentials. You can see the full list of items right here (it's insane how much is in this box!!!!!) Everything you need to bond with your baby, from onesies, coveralls, bath soap, crib sheet, a book, and more! The products are 100% GOTS certified organic cotton, as well. The box is $200, and the best part is every time 1 box is purchased they give 1 back to a mom who needs a little extra help through Save the Children. Honestly, it just makes me love and respect this brand even more! This box is an amazing gift for a new mom. Burt's Bees has been kind enough to spoil the lucky winner with one Burt's Bees Baby Box for their little one! (Valued at $200)
I've shared my love for Baby Jogger strollers this past year, and a favorite of ours is still the Baby Jogger City Tour! I love the convenience of this stroller and all it has to offer with it's small size. It's easily foldable, and actually fits into a carrying pack that can be worn as a backpack for easy transport. It's great for traveling and meets carry-on requirements for many modes of transportation. You can read more details about it here! We still use this stroller when we're on quick trips with the kids (we have 2)! Baby Jogger has been kind enough to giveaway one City Tour stroller in the color of choice to the lucky winner! (Valued at $199.99)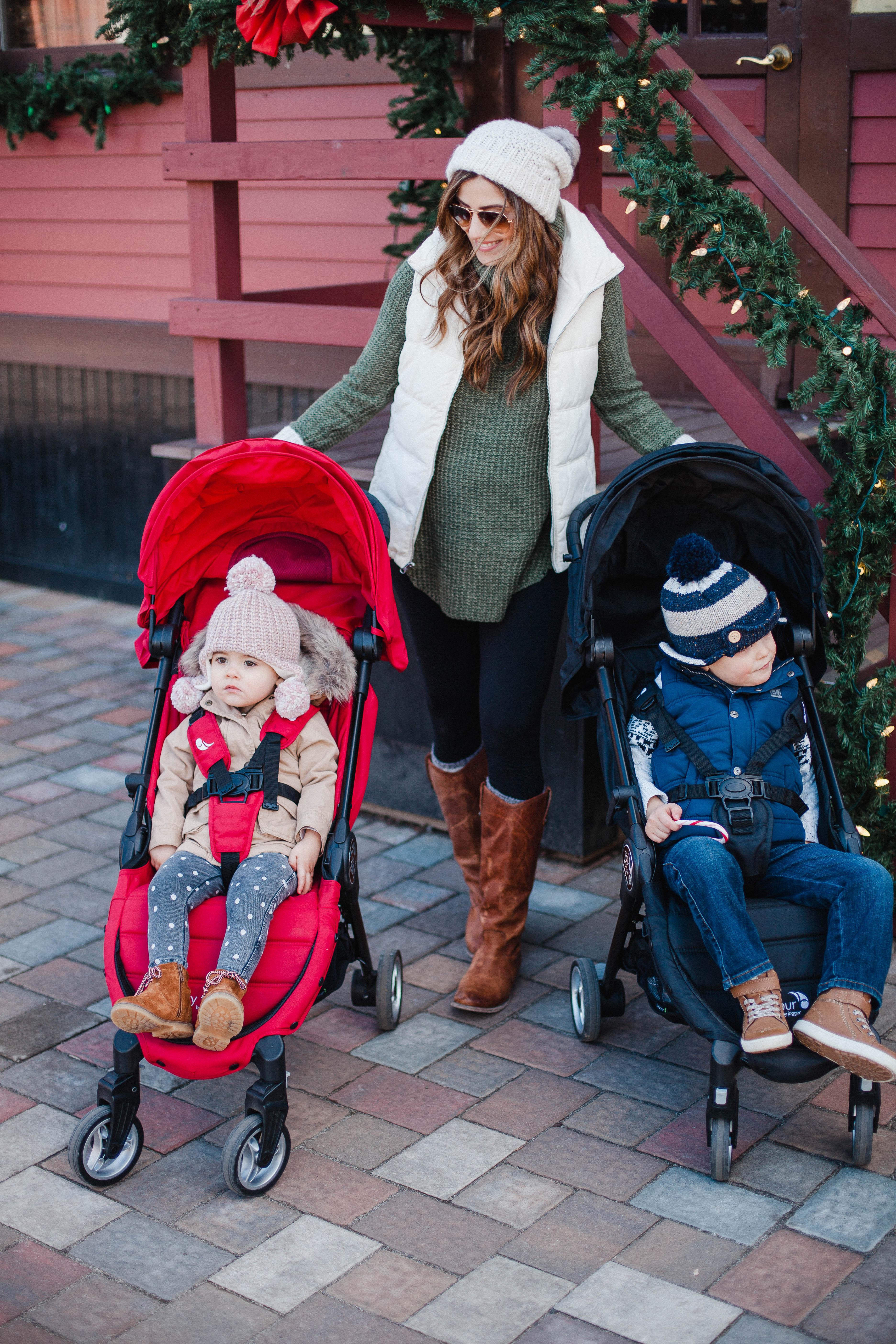 The giveaway will run for TWO WEEKS, so you have plenty of time to enter! Enter via the Rafflecopter below. Open to US only. GOOD LUCK!
a Rafflecopter giveaway