It's been a while since I last updated you on the Annie Selke rug production, and for good reason. I was waiting to receive some samples in to show you! If you're new here and wondering what I'm talking about, refer back to this post! In short, you guys voted TWO of my rugs into the top 12 of the Annie Selke Rug Design Challenge last year. The winners' rugs are being put into production this year, and I'm so excited to see the outcome!
However, there have been a few bumps in the road as with any design process, and I need your help in the decision making process! It's going to take a bit of explaining, so bare with me…
The first rug that took the top spot in the contest was this reversible, cement-tile inspired rug. It's reversibility set it apart from the rest, and I loved that it would offer you guys two options for the price of one. My original design image is below.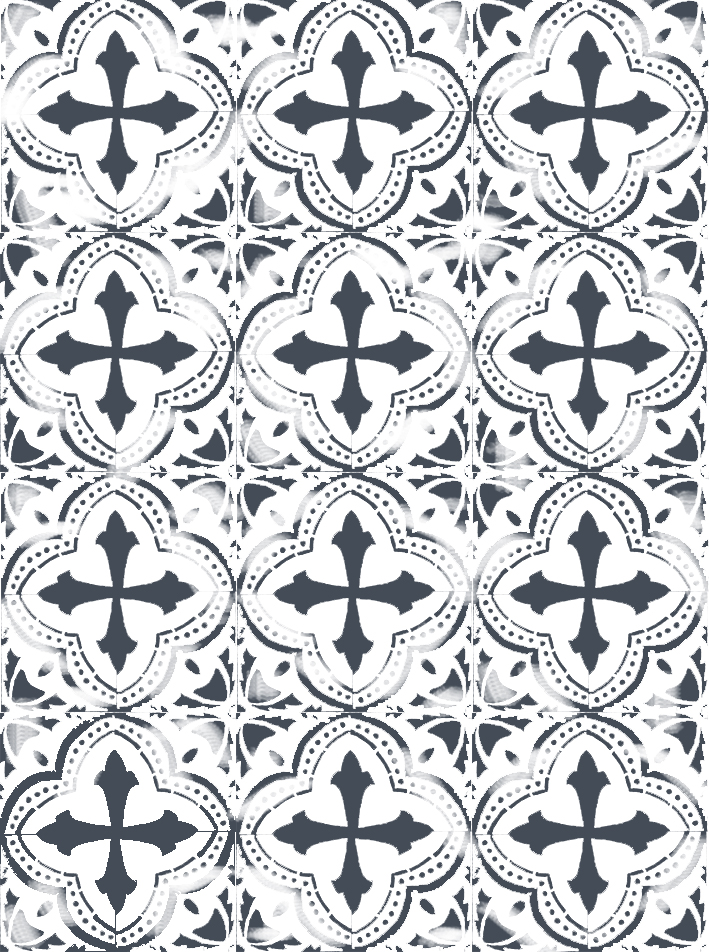 This rug is meant to be reversible, with the reverse image as below.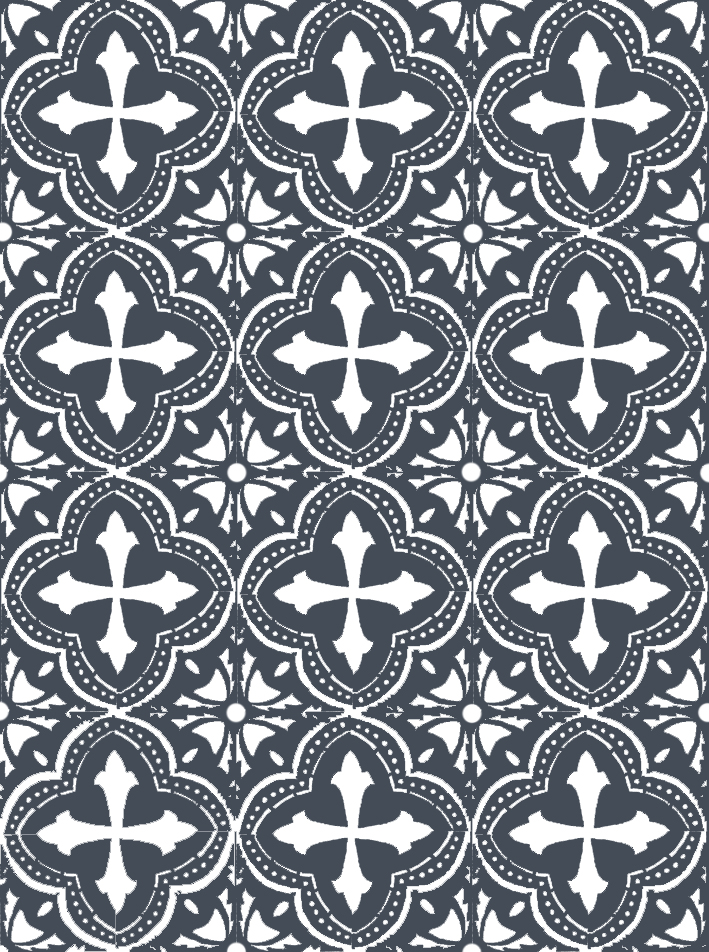 As we got into the production process, I learned that the only material that would make it possible for the rug to be reversible is Annie Selke's PET material, which is what they use for their indoor/outdoor rugs. This actually thrilled me because I have one of their indoor/outdoor rugs and I love how easy it is to clean. However, when I got the design back, it looked like this.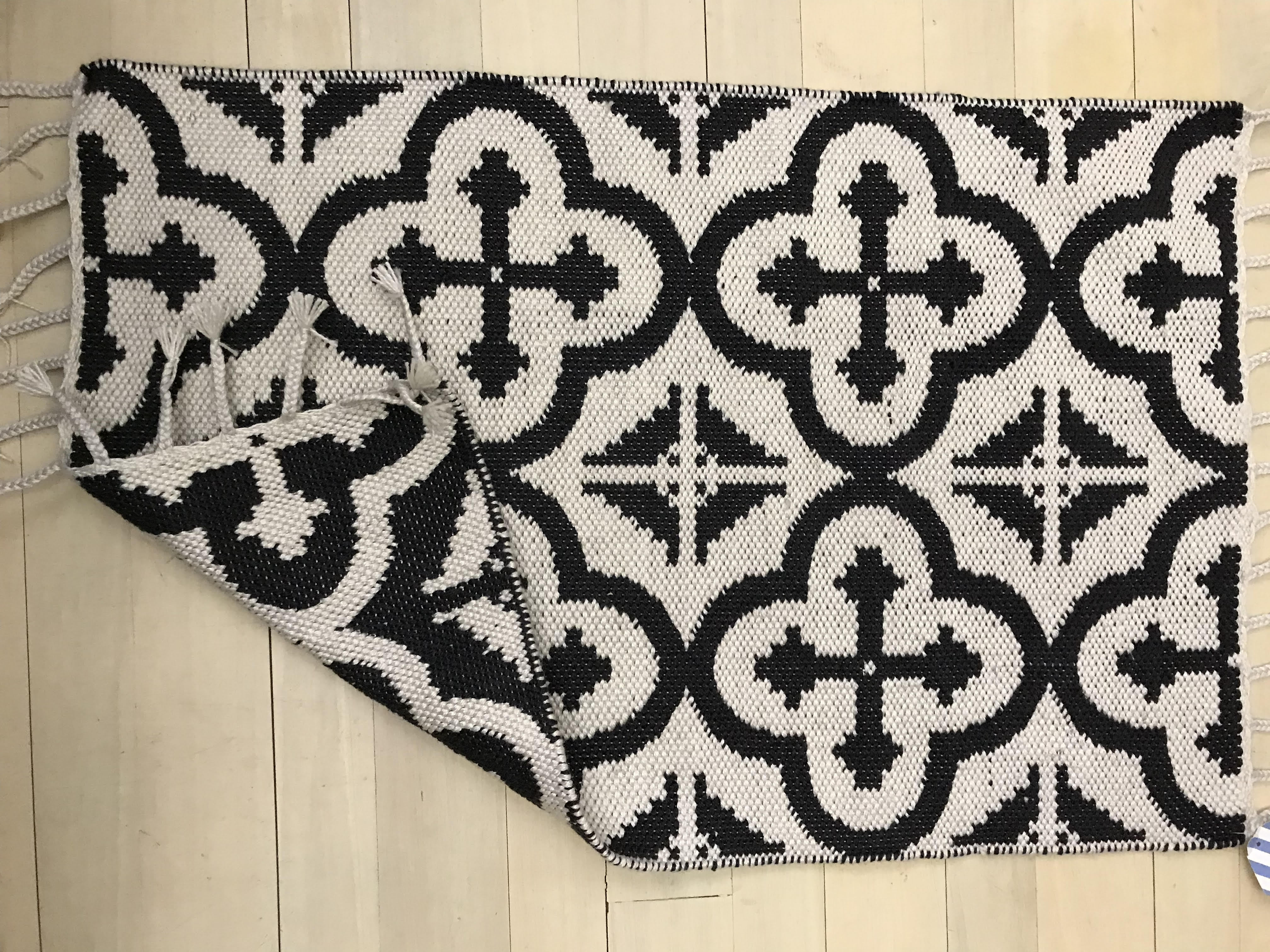 It's not bad, but I felt like my original design was completely lost. And that's what you guys voted for! After discussing with the team, I learned that this was as close to the design as they would be able to get in this material – which, again, is the only material they can make a reversible rug in. The rug has to be loomed in a certain way for it to be reversible, and therefore the images are a little more geometric in design. Guys…I was bummed! This was not my rug.
I asked what other options we had, and the Annie Selke team said they can have the rug created closer to my exact design in a different rug material. The team was really understanding in how I felt and wanted to get the rug as close to my design as possible as well! I figured let's give it a shot and see how it looks because I really was set on my original design! Well, those designs just came in last week and here's what they look like.
SO much better, right?! Guys, these rugs are INSANELY GORGEOUS in person. My jaw hit the floor! The design is spot on to my original creation, and the colors and texture are incredible. The downside? It's not reversible. But it's still easily cleanable (which was another top priority of mine…because, hello, kids!).
However, I just learned that this rug can only be available in ONE color option. I had asked if we could create both colors, but they are only looking to produce one rug of this style. This is where I need your help. I have to make the final decision by Thursday and while I know which one I would obviously choose, I need to know which ones YOU guys prefer since you're the ones who voted me in! I wish we could've produced a reversible rug that was the exact image I had created, but since that's not an option this is the next best thing. And I LOVE the design!
PLEASE answer the poll below…we have to respond back by Thursday, so it's a quick turnaround! THANK YOU in advance!