Thank you to Snuggle Me for sponsoring today's post! Before I get into this, I just want to say that YES this is a sponsored post, but I've been trying out this product since we had Austin to determine if I actually liked it or not. Because I DO like it, I'm sharing my Snuggle Me Review on here today! 🙂
Snuggle Me Review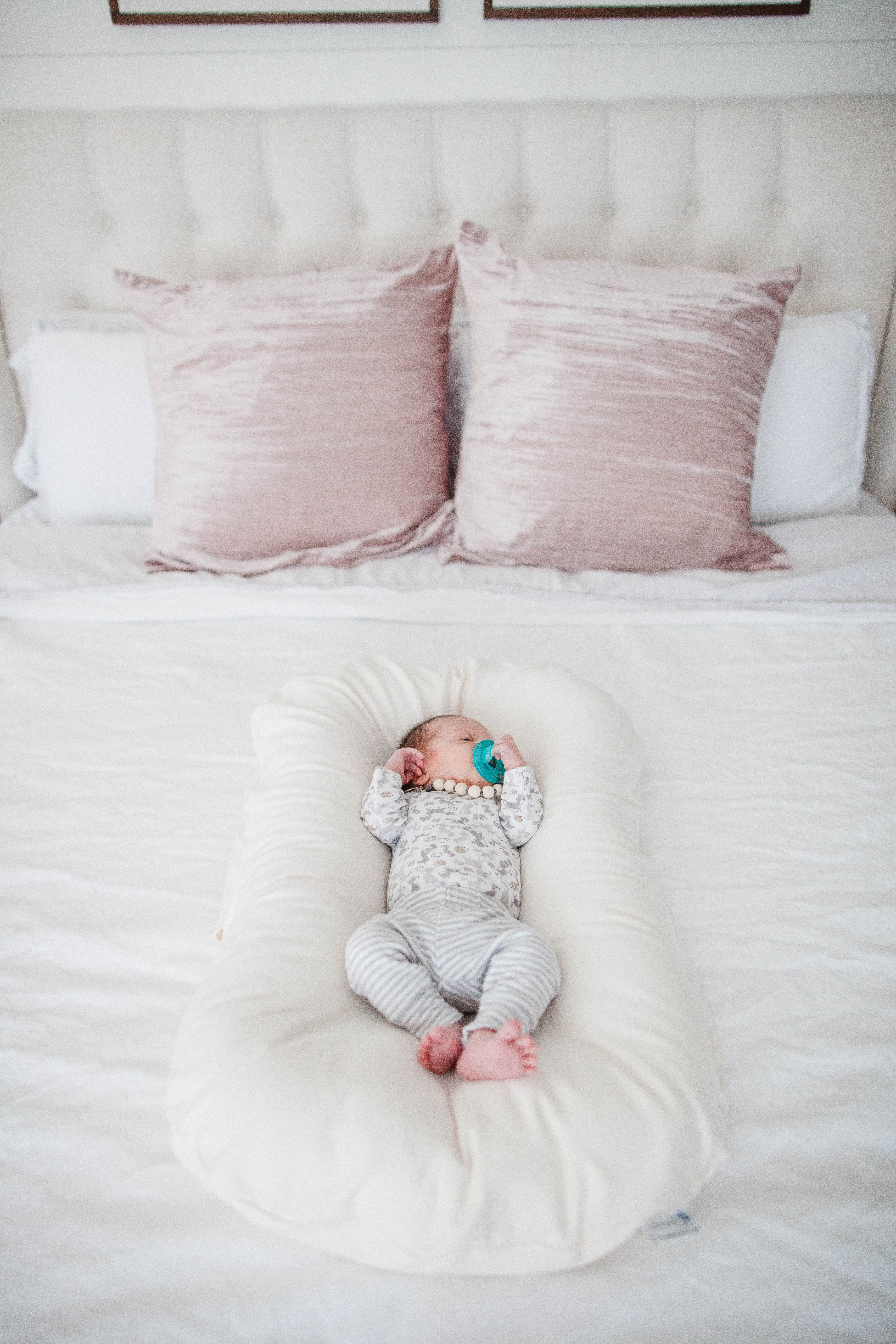 I'm really excited to share this review on the Snuggle Me today with you because I've had an INFLUX of questions from you guys asking me if you think it's worth registering for or the investment. Today I'm going to share with you my Snuggle Me review and why I think this product takes the lead in baby loungers on the market!
**KEEP READING FOR A COUPON CODE!**
If you haven't heard of the Snuggle Me before, it's the one and one sensory lounger for baby (typically from age newborn to 5-6 months when they outgrow it). It's specifically designed to contour to baby's head and torso and is specially designed to help baby stay secure and remain on their back while laying down (and preventing them from rolling over!). When baby is laid on the unique "center sling," the sides of the Snuggle Me gentle pull against the baby, somewhat mimicking a hug. This soothes the moro reflex (more commonly known as the "startle" reflex) and creates a gentle environment for baby to rest in. The Snuggle Me is the ONLY product that has this feature!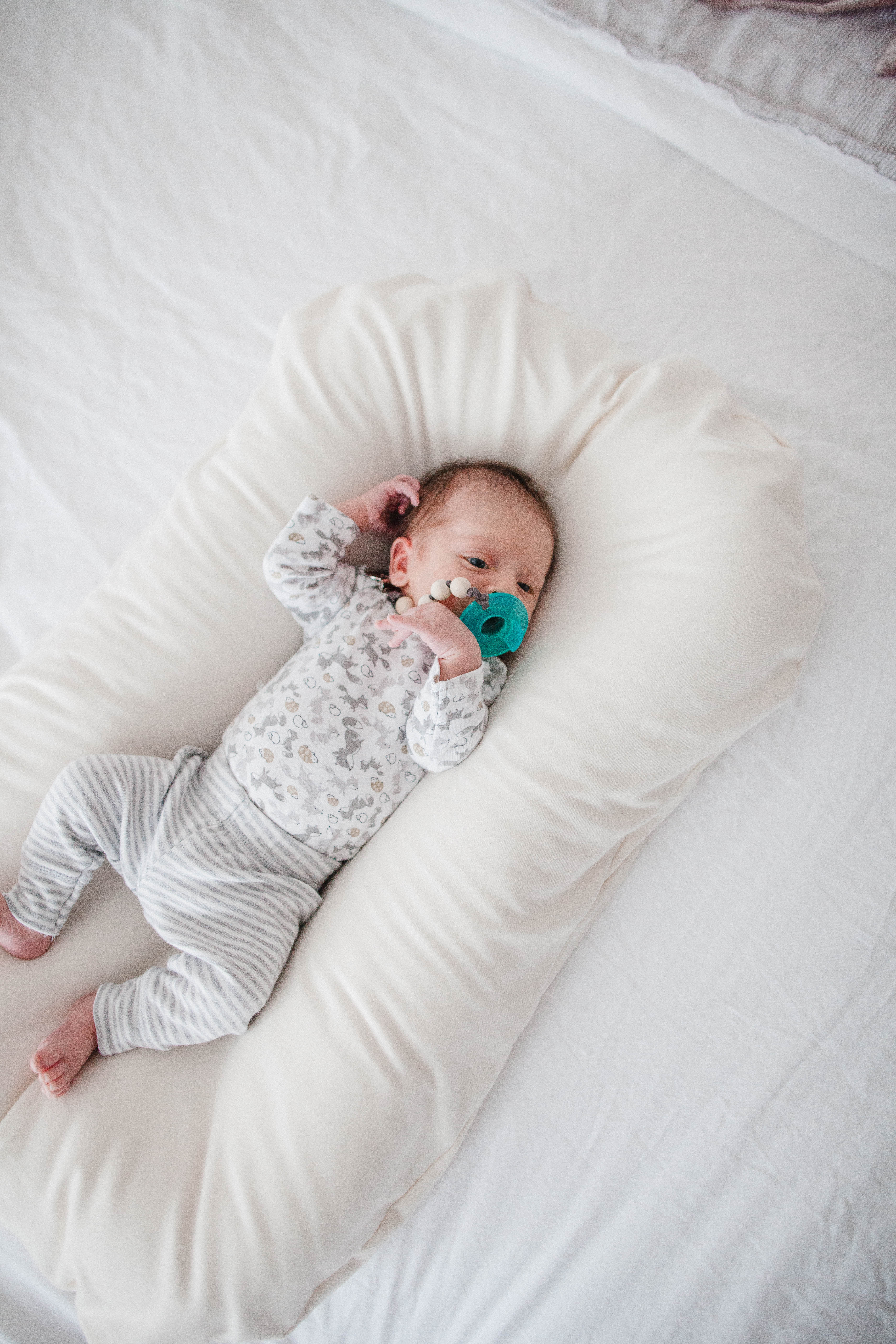 I'll be honest, I was a little hesitant when I first received the Snuggle Me. It looks like a pillow, and we all know what they say about pillows and babies. It didn't feel very firm, and I was worried about it being breathable for Austin. I did some poking around the website and learned the special design actually omits the factors I was concerned about. And that it's actually the safest baby lounger on the market!
Snuggle Me is made from materials manufactured in the USA, and is also certified organic (you can see their certifications here)! They are incredibly open about the materials they use in their product, and you can find more information about them right here. Snuggle Me is NOT manufactured with any flame retardants ethylene glycol, BPAs, phthalates, or lead. They also use certified organic materials that are chemical free! I really appreciate when brands care as much about ingredients and materials as I do. It makes me feel better knowing its constructed with safe materials!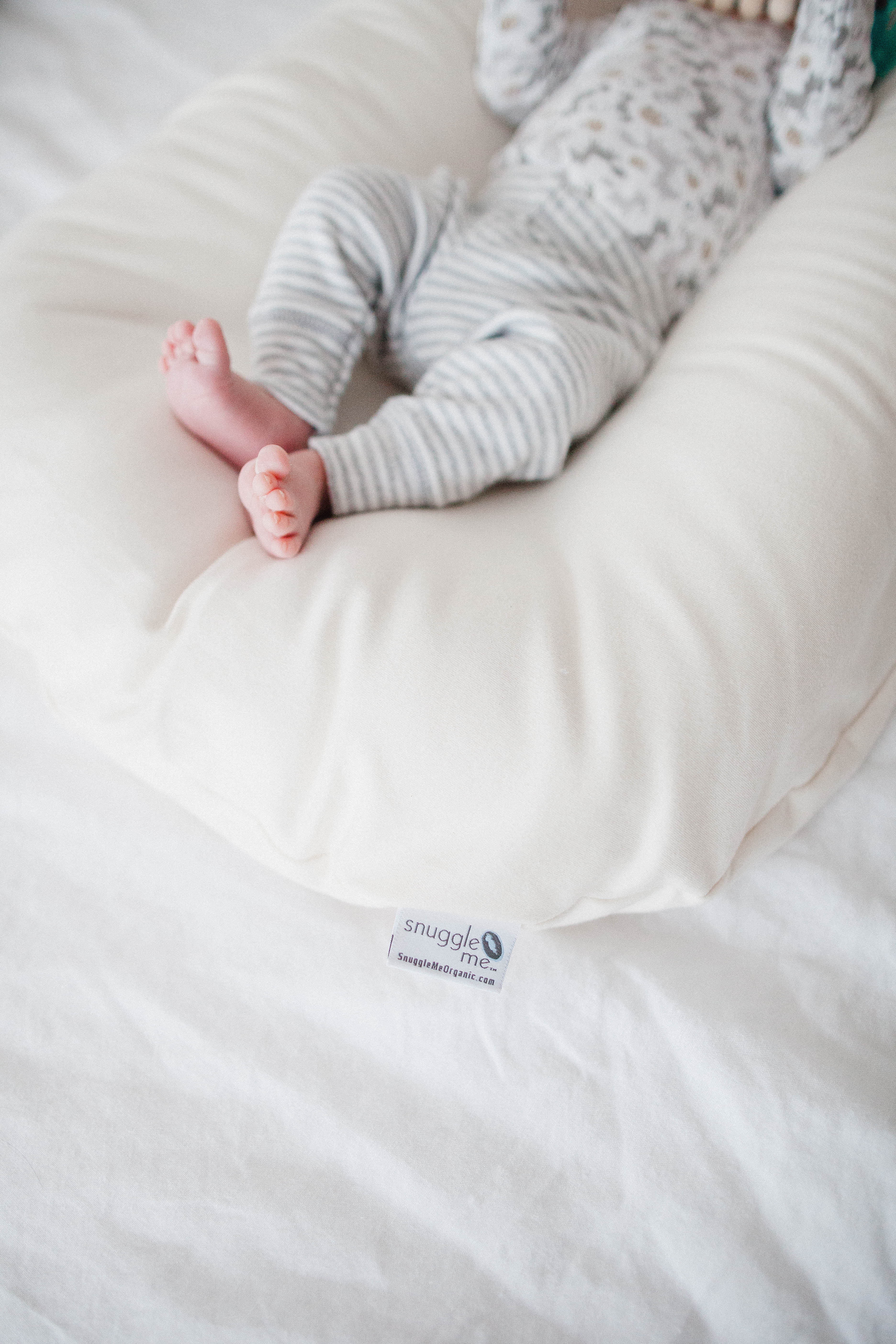 Snuggle Me has a fantastic website with amazing safety tips on how to use the product SAFELY and effectively. For instance, they do not advise it being used in a separate room as an adult and state it should not be used inside of a crib. I really commend them for sticking to their safety guidelines, which you can see all of right here. Baby sleep safety is a hot topic, and rightfully so. I'm super particular about following guidelines because of SIDS, and it's not worth risking!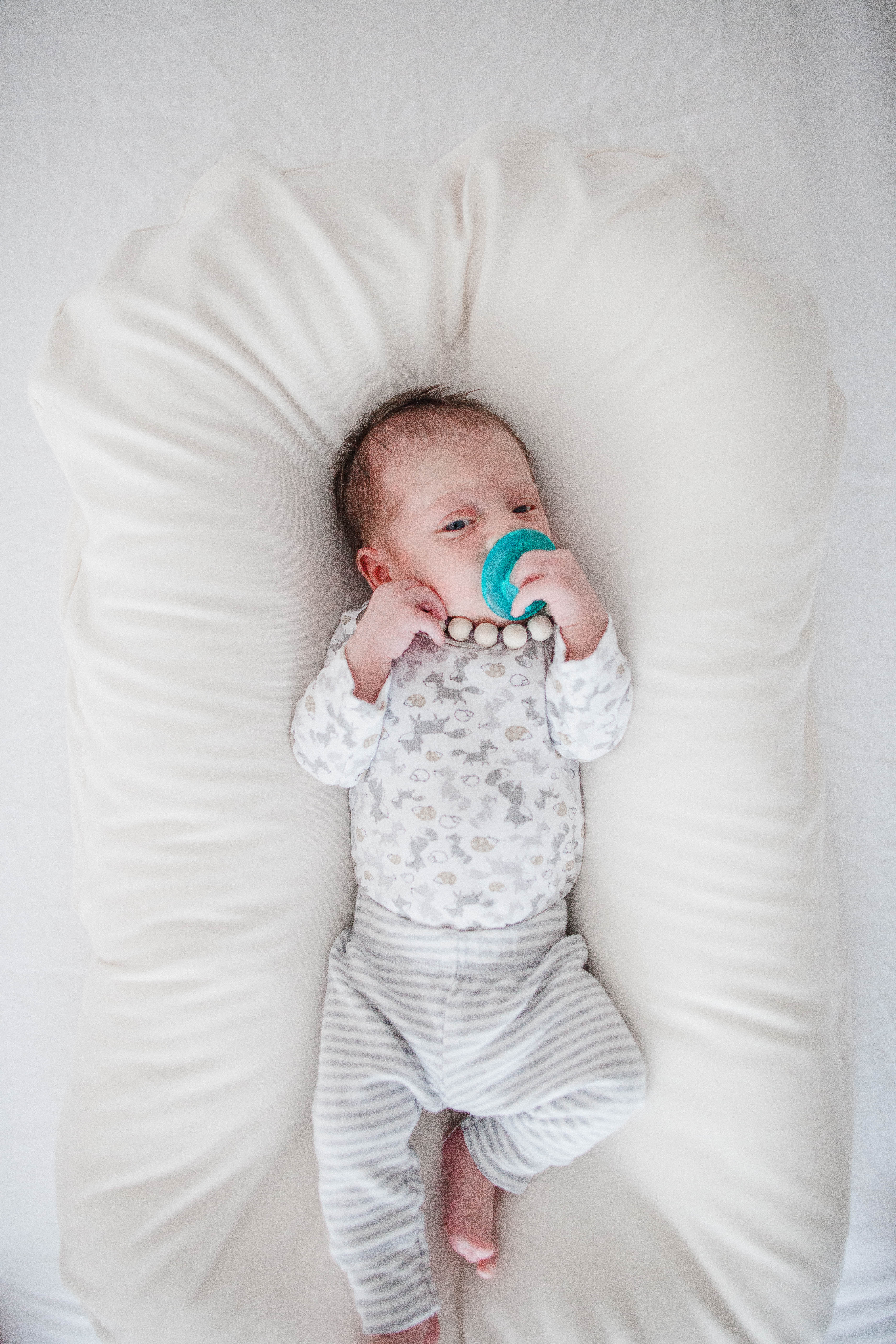 So is it worth it? My honest opinion is YES. I've been having Austin sleep in the Snuggle Me when I'm in the same room quietly getting work done, and I also love using it as a lounger when we're hanging out as a family. It's easy to clean, hypoallergenic, and I feel SAFE using it. And Austin likes it too! He's super content every time I place him in it, which is always a good thing!
If you want to read more about why Snuggle Me is truly the best option, head over to this page on their website! They explain everything from why they omitted a padded bottom to why the length and width are key design elements. I guarantee you'll feel more confident in your purchase after checking it out!
And now I have an AWESOME coupon code for you!
Take 20% off your Snuggle Me with code LAUREN20
I'll also be giving one away on my Instagram this evening, so STAY TUNED and make sure you're following over there! 🙂