We recently made a TON of updates to our dining room, and so many of you have asked for sources that I thought I would create a post about all the changes! Sources are linked below for you, as well 😉 I wanted to give our home a little spring update because even though there's still snow on the ground in March, I'm yearning for all things SPRING! Come inside and check out our Spring Cottage Dining Room!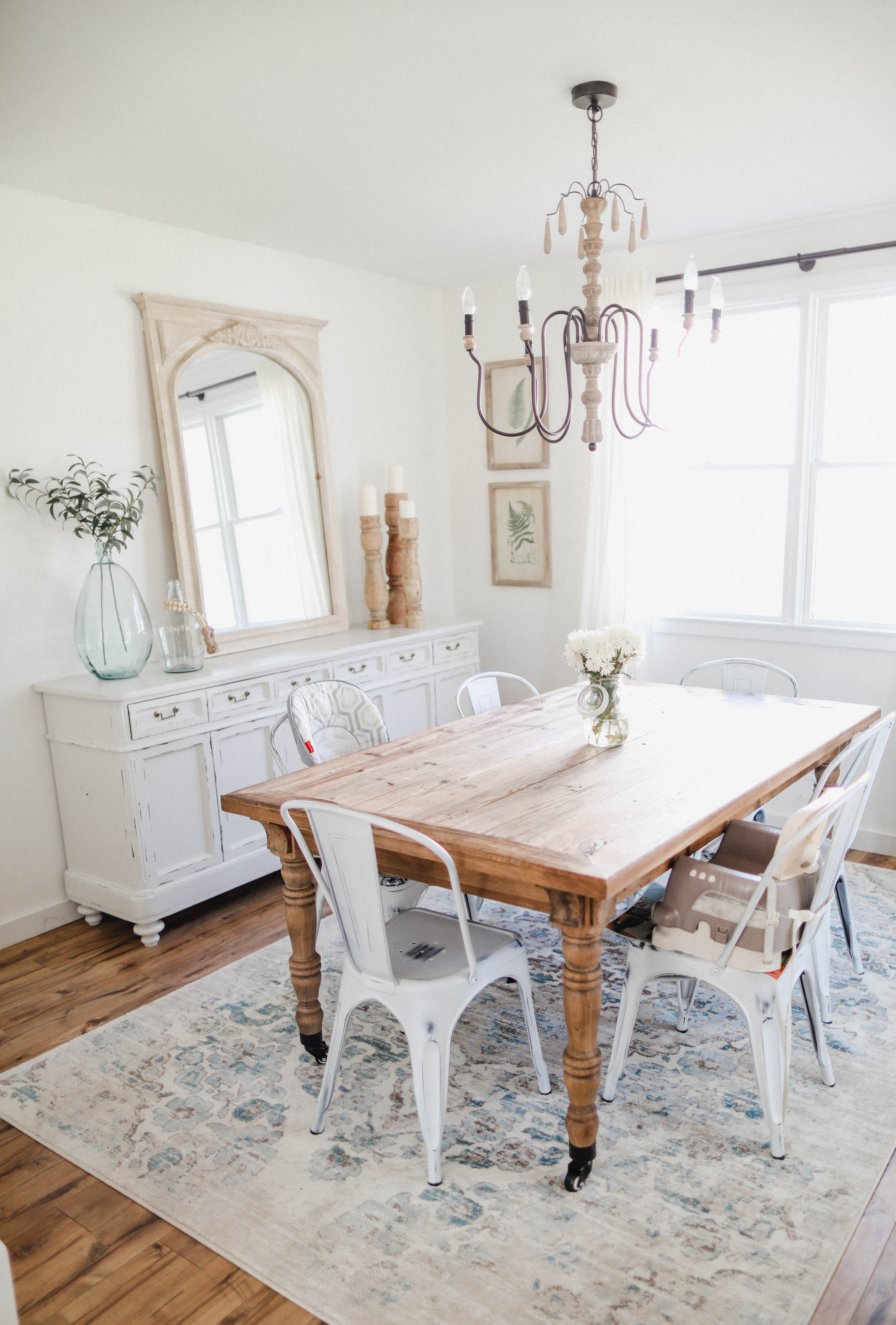 And yes, I kept the kid's high chairs in place because…real life 😉 Also, I'm way too lazy to take the 2 seconds to remove them, so there's that.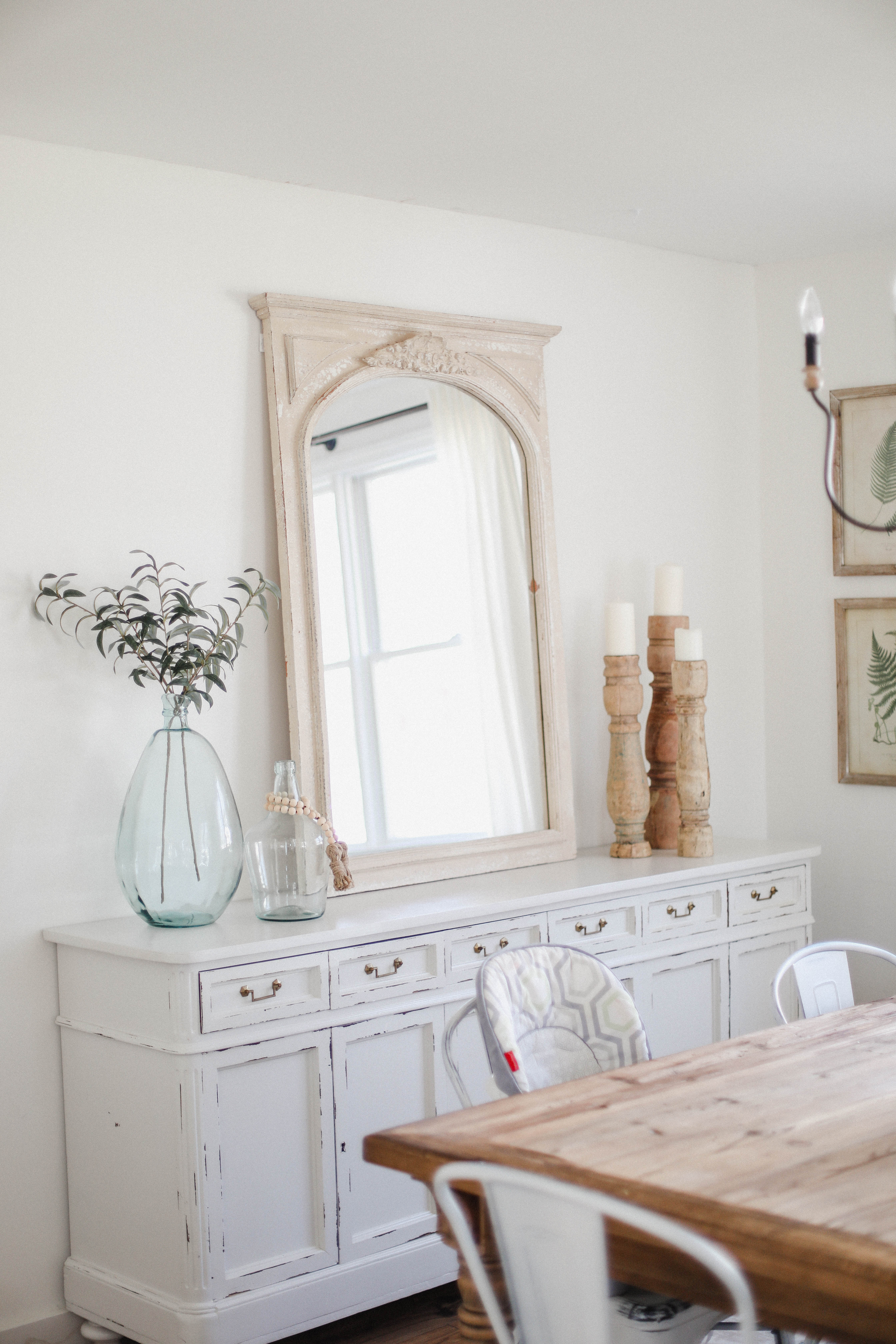 The first thing to get an update was the decor on our side board. I added this insanely gorgeous mirror from my Painted Fox Home collection because I was sick of the chippy shutters! I think this makes much more of a statement. The wooden candlesticks and small glass demijohn are from my Painted Fox Home collection as well. The tall glass vase is from World Market, and I bought some faux olive branches on Amazon to put inside of it. The branches came with ugly faux olives, but I just simply trimmed them off to get the look I wanted.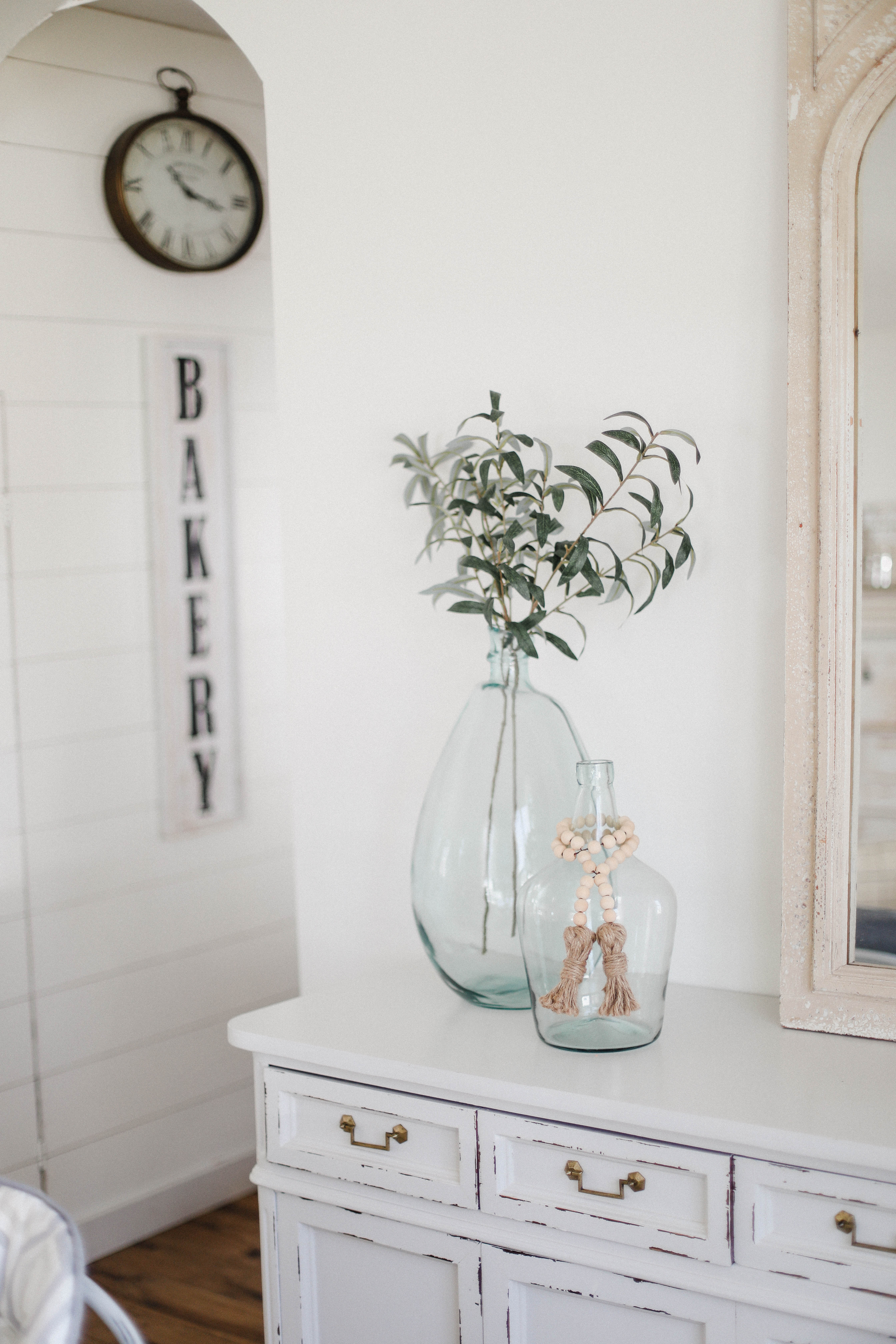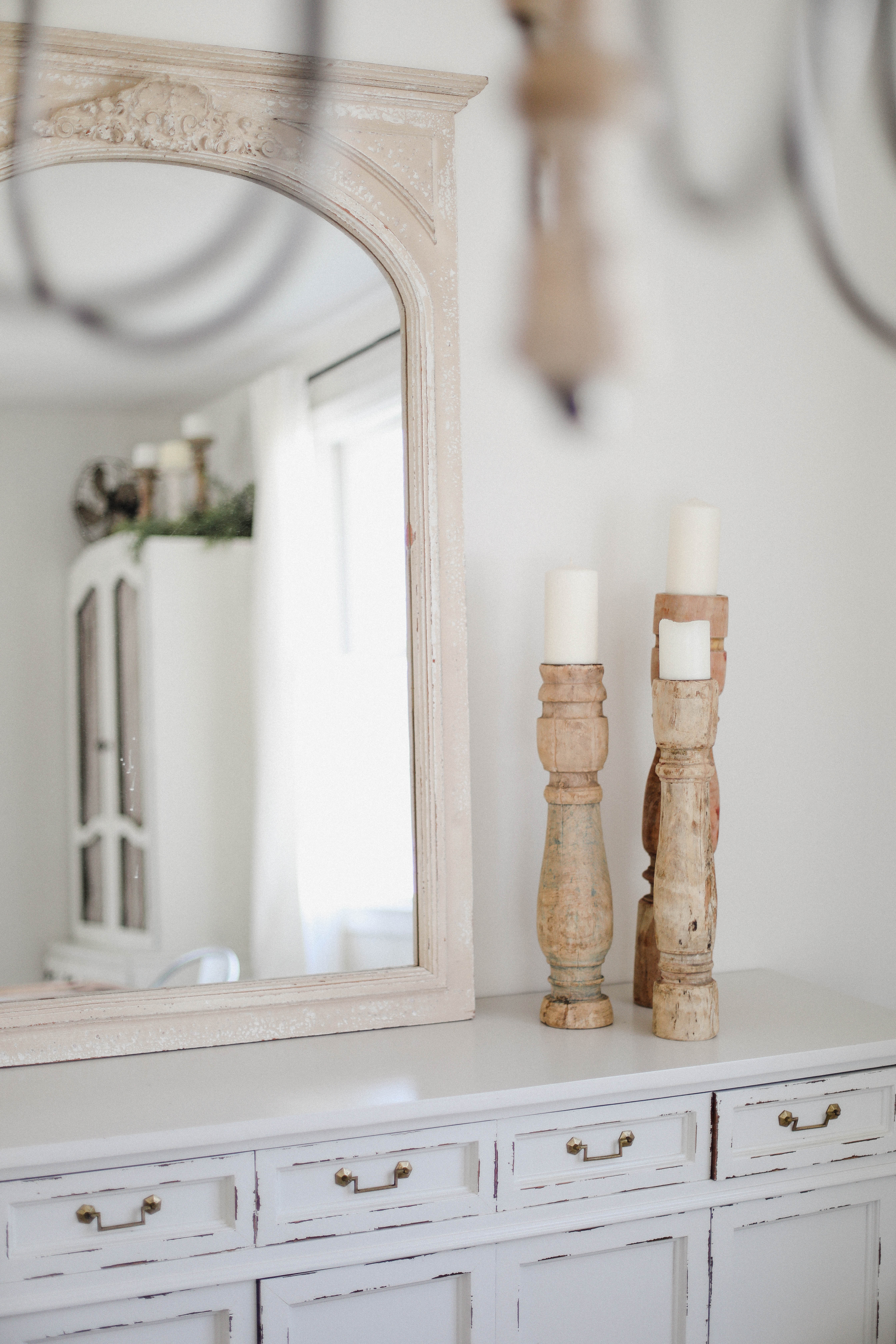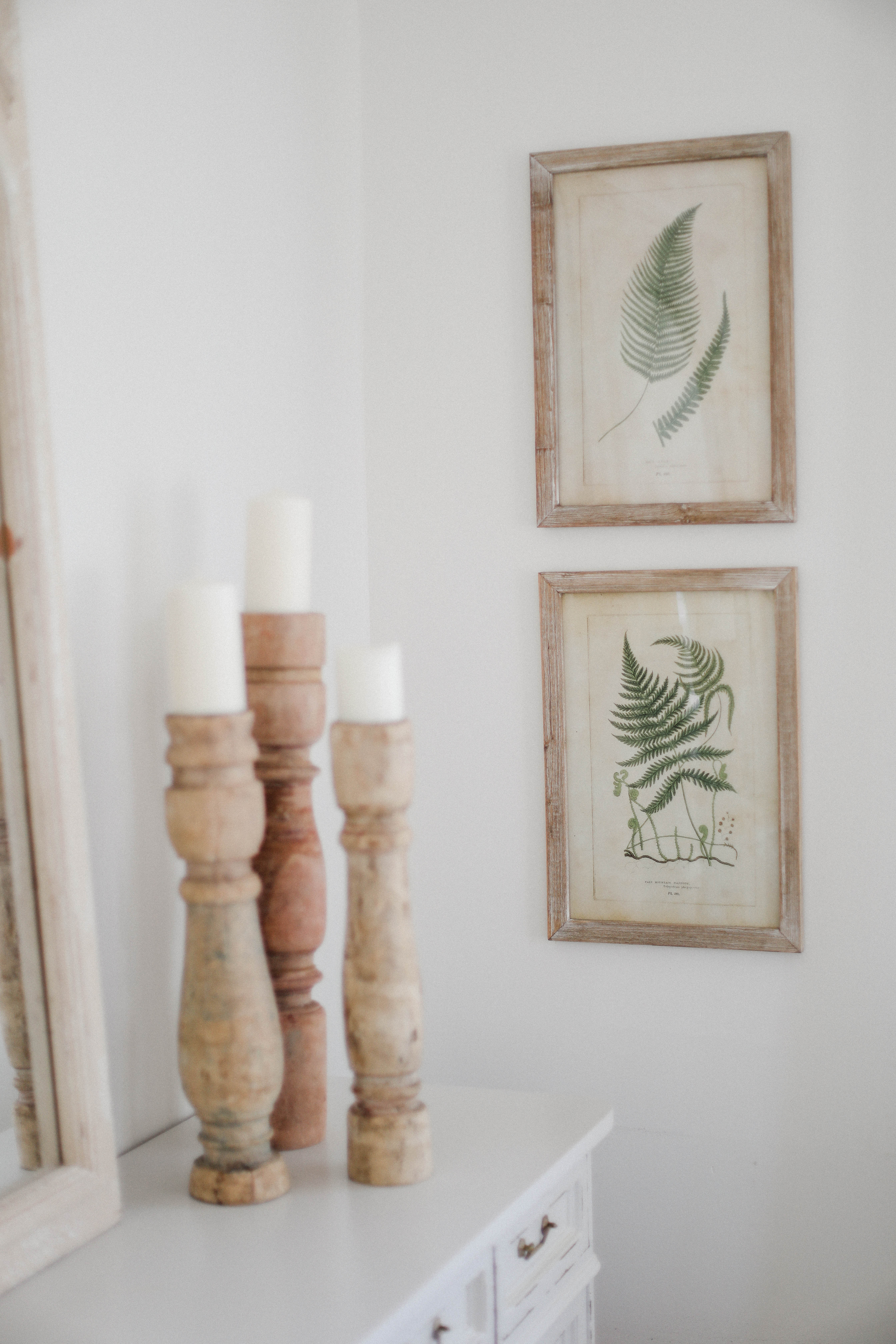 These fern prints are part of the set of 6 in my Painted Fox Home collection, and I love the pop of green they add to the space. I love incorporating natural elements whether it's greenery in a vase or in an art print. It just makes it look fresh for the new season.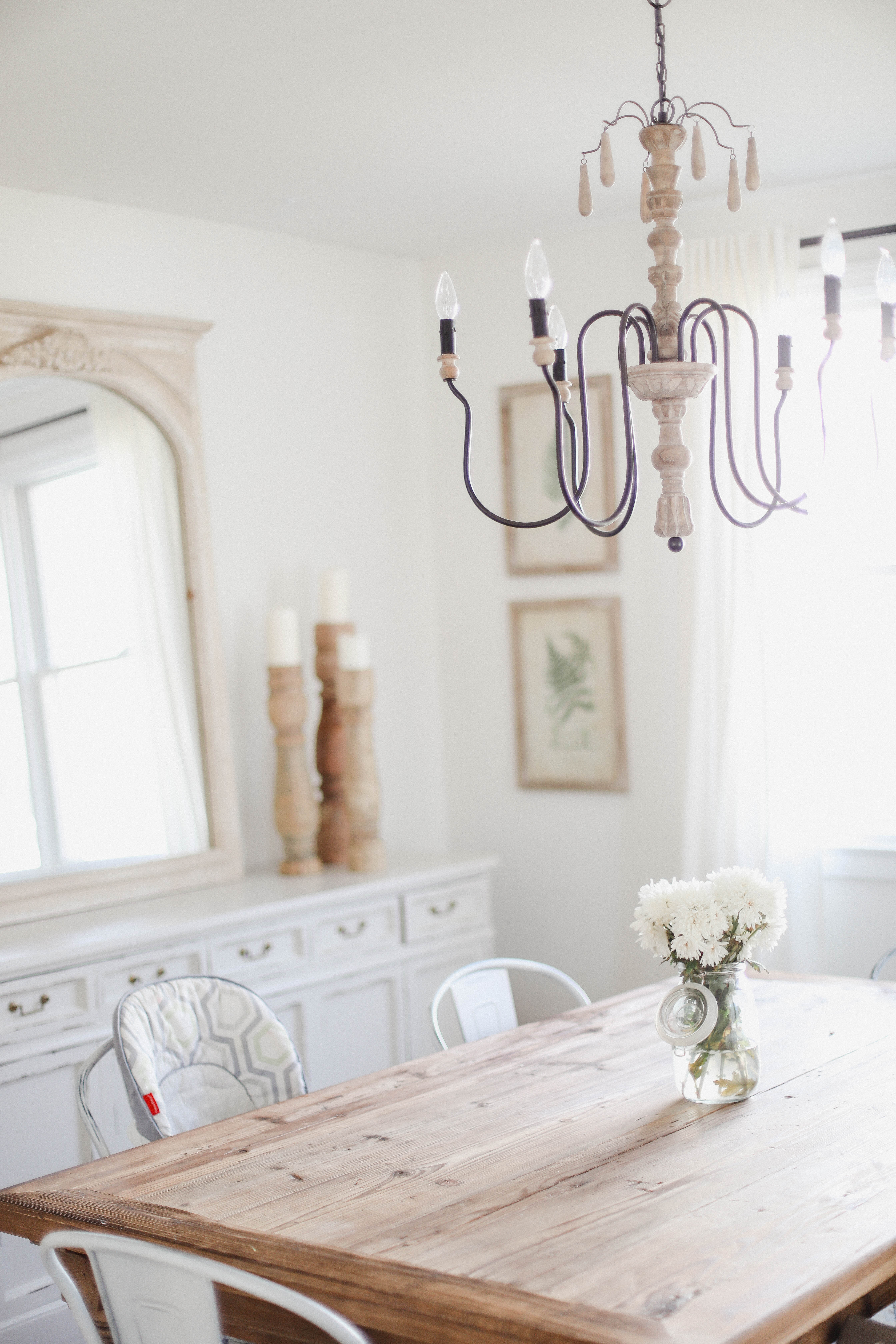 I always receive questions about this chandelier, and it's the Corinne Wooden Beaded Chandelier from World Market. I love the mix of rustic wood and black iron. It makes a statement without being overdone.
We finally got rid of our old table and added this GORGEOUS wood table from my Painted Fox Home collection! I can't even explain my love for this table…it's stunning craftsmanship, and I love the touch of the wheels (they lock, too! Which makes it good for kiddos!). We also added this new rug to brighten up the space and add a bit of color. Best part? IT'S CHEAP! Under $100 for this bad boy, and I'm so impressed with the quality for that price!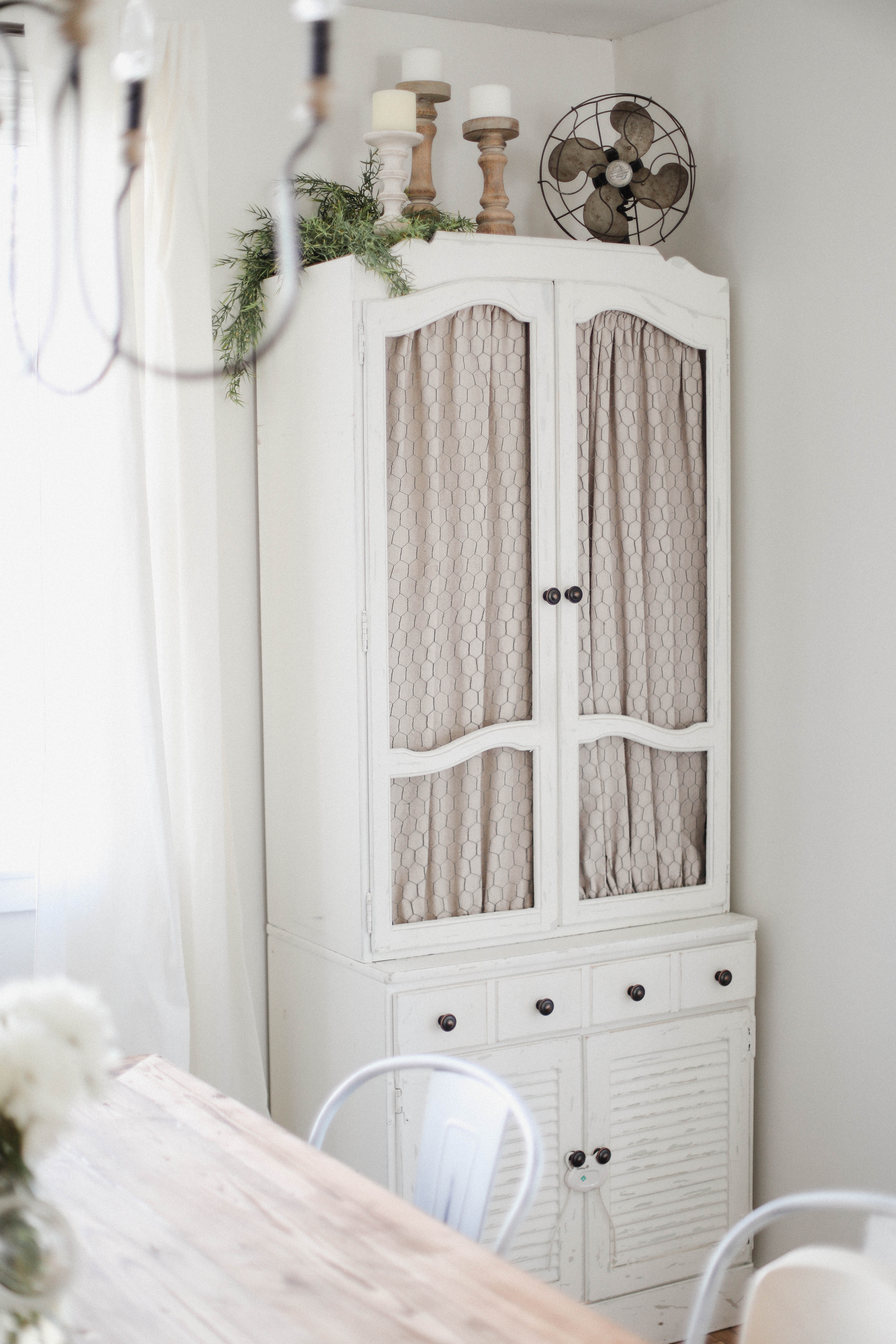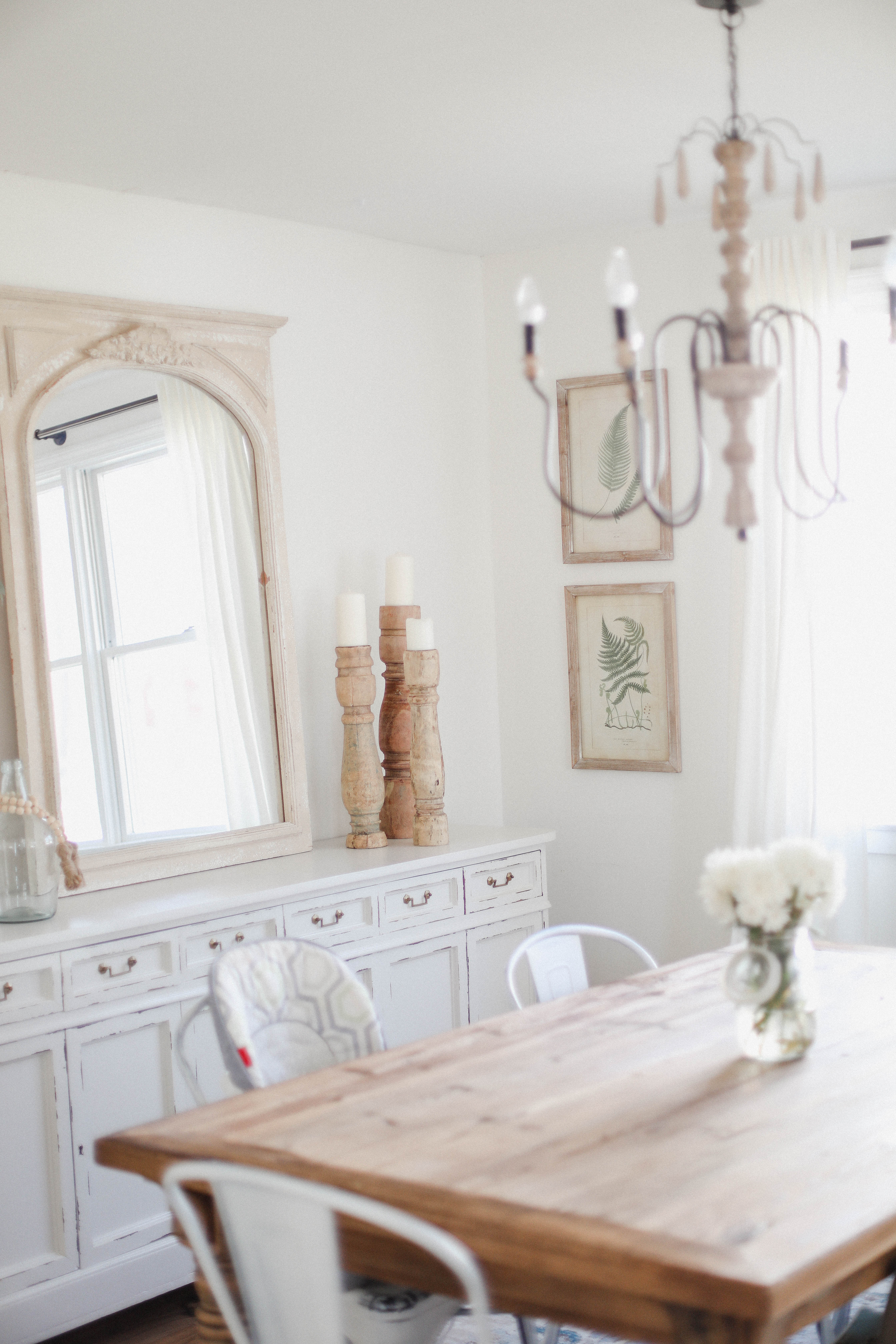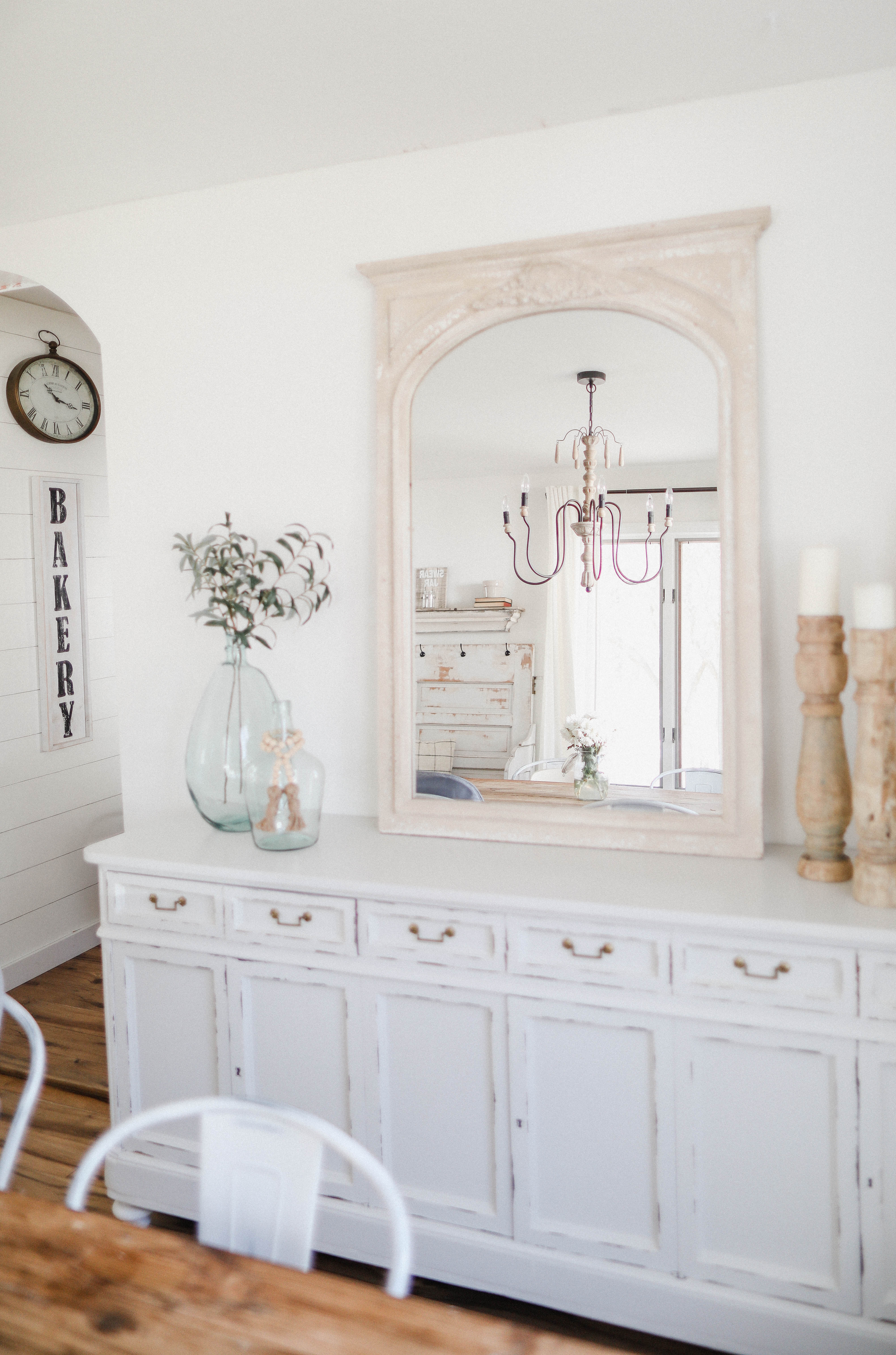 And that's it! I love the fresh new look we have going on in here. All the sources are listed below for you!
Table: Painted Fox Home
Rug: Amazon
Chairs: Amazon
Chandelier: World Market
Sideboard: Antique
Candlesticks on buffet: Painted Fox Home
Large Glass Jar: World Market
Small Glass Demijohn: Painted Fox Home
Mirror: Painted Fox Home
Fern Prints: Painted Fox Home
Cabinet: Antique
Fan: Antique