Why are we so close lipped about the stuff that REALLY happens when you have a baby? You can take all the classes and read all the books and yet there's STILL stuff that seems to be left out! Well, I'm sharing it all with you today ladies, so its up to you whether you want to continue reading or not 😉 Here's all the shit they DON'T tell you about having a baby!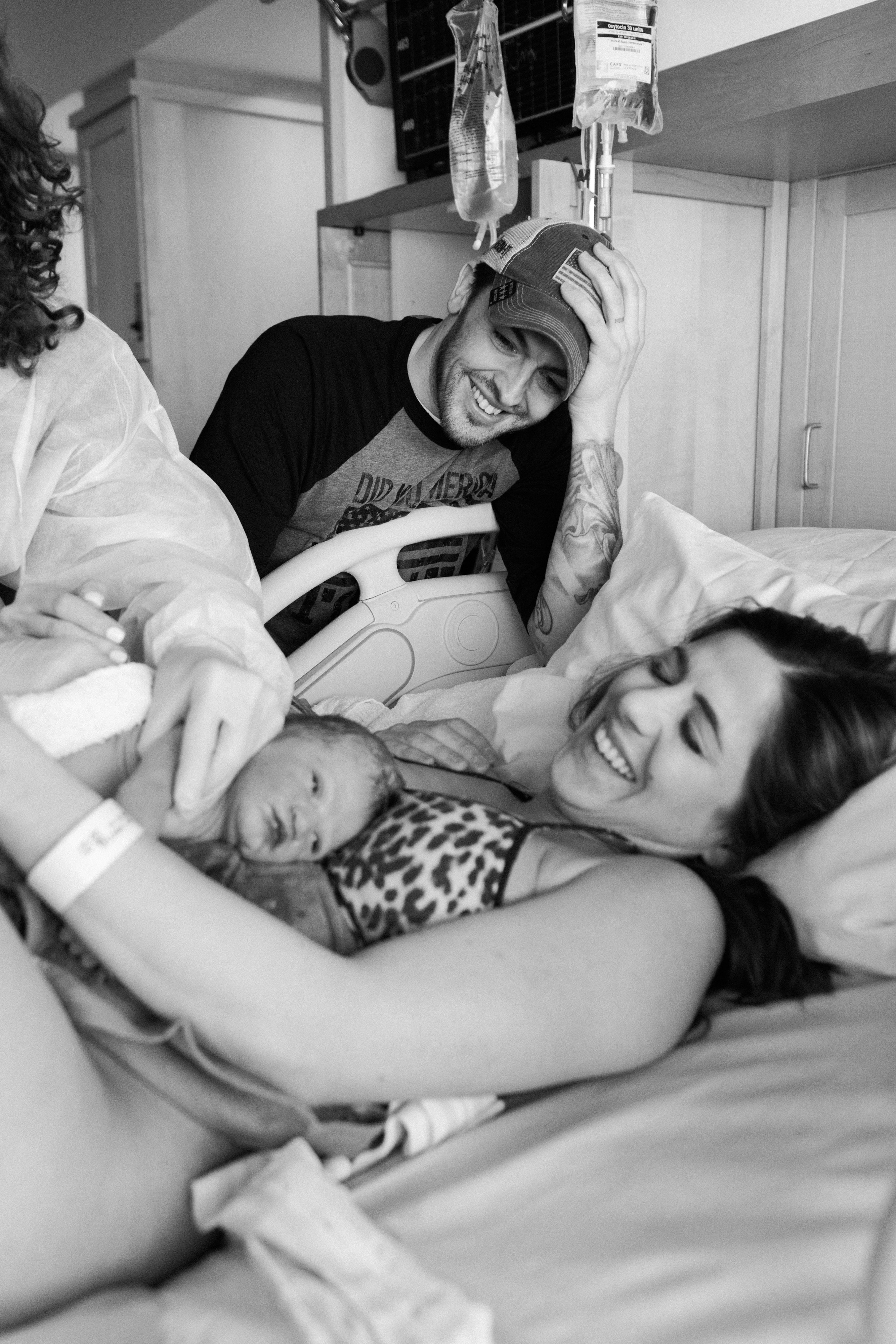 Photo credit: Alicia Ann Photographers
The shakes. I remember being in labor with my first and SHAKING uncontrollably. I had no idea that was a normal thing! So when you start shaking like crazy, just know it's okay!
You may poop during labor. Surprise! Didn't know that? Yep, it's true! In fact, most women do! Because if you ain't poopin', you ain't pushin. But don't worry, you probably won't even realize and then nurses are SUPER discreet about it! So you'll never even know.
Tearing. It's very possible you might tear during labor. There are a variety of degrees of tearing, some worse than others. But honestly, its super normal and actually PREFERABLE to an episiotomy. I feel like episiotomies are a thing of the past because it's been found that the body actually heals better when it tears on its own. I tore with Landon and Noelle and required just a few stitches, but surprisingly didn't tear with Austin! Again, normal.
It burns to pee. If you tore, it will most likely burn like HELL when you pee for the week after delivery! Use that peri-bottle they give you (that shit is your BFF) and squirt warm water down "there" while simultaneously peeing…it helps SO MUCH!
Delivering the placenta. I'm not sure why this is NEVER discussed, but after you push out that baby you have to then deliver the placenta too. This has never really been a big deal for me. It didn't hurt, it kind of just slid right out. But it's weird if you didn't already know about it, so let this prepare you for what's to come!
Bleeding. Again, something that's never talked about. You WILL bleed for 6 and even 8 weeks post delivery REGARDLESS of whether you had a vaginal or cesarean birth! Stock up on super maxi pads and Depends because you'll need them no matter what! You're bleeding will start off bright red and slowly and gradually darken and then turn to white. This is called "lochia," and it's a normal part of childbirth eeeeeerybody goes through.
Nursing contractions. Holy balls, these are the actual WORST. And news flash, they get worse with each baby! Not even kidding, they were toe-curling painful and almost worse than labor this third time. Basically these happen because your uterus contracts back down with the release of oxytocin while nursing, and expect a gush of blood as a result too! The good part is these only last a few days, THANKFULLY. But MAN do they SUCK while you're going through them, and basically plan on loading up on the Ibuprofen.
Fundal massage. There's this lovely thing the nurses will do EVERY SHIFT while you're in the hospital called a fundal massage. They're basically making sure your uterus is contracting back down and that it doesn't feel "boggy" (a sign of possible hemorrhage). So while it's necessary, it's annoying AF and causes more blood to gush, so just a heads up!
Hemorrhoids. These F-ers are a bitch. And guess what? You might get them BEFORE delivery, too! They're super common from pushing, and basically Tucks pads will be your BFF. Unfortunately they don't always go away (although they did for me, so there's hope!). Think of them as a reminder of your labor experience 😉
The first poop post-delivery. Let me start by saying ALWAYS TAKE THE STOOL SOFTENER. Always. Do not skip it. PROMISE ME you will not skip it. Because if you do, you are IN. FOR. IT. You're gonna feel like you're basically dying and just plan to be on the toilet for a good 45 minutes. You're gonna have to give yourself a pep talk before it begins, like "Yesss, I can do this. I think I can, I think I can. You're a badass mama who just birthed a baby, you CAN handle this poop too." When it happens, there might be some sweating and even a little crying, but once it's done you'll feel like a bathroom warrior. And then it's easier with every subsequent poop! 😉
Breastfeeding is really f-ing hard. It's HARD! I don't understand why everyone is always "breastfeeding is easy and shouldn't hurt!" Well no, it SHOULDN'T hurt, but guess what? IT DOES. It hurts a lot. Babies are all shapes and sizes, and so are nipples. It's rare to NOT have soreness at first. And holy sh*t, the soreness! Not mention possible cracked nipples, thrush, and all the other ailments the might go with it. It takes time for baby to learn to latch and for you to learn how to hold the baby to do so. It's all a big learning process and surely doesn't happen overnight. I could go on and on for hours about this, but just know it's not something that comes easy and ALWAYS ask for help from a lactation consultant (even if you don't want to!).
Leaking. Just do yourself a favor and pick yourself up some of these! You will leak overtime you have a let down if you're breastfeeding, and if you're not prepared you'll be left with a lovely wet spot on your shirt. This goes for overnight, too! Can't tell you how many times I've woken up soaked from milk! Breast pads are your friend! 😉
Night sweats. I hate this sh*t so much. No one tells you that your hormones shifting will cause these awful night sweats where you LITERALLY sweat the bed. I'm talking full out changing clothes and sheets kind of sweating. And then you wake up freezing and it's this vicious cycle all over again. This only lasts for a few weeks, but it's brutal because you don't see it coming. I can go to bed fully naked and STILL break a sweat during this time. None of the books I read as a first time mom warned me of this!
The STANK. We're just a whole lot smellier postpartum! I need to shower twice a day as a result because I can't stand the smell. Probably because of the literal blood and sweat, but man those showers are necessary. I will wake up significantly earlier than the rest of my house to fit a shower in!
Being constantly hungry. If you're breastfeeding, you're burning calories without even moving! This means there's CONSTANT hunger happening. I can out eat my husband at this point, and still be hungry! In fact, I keep snacks on my bedside table for middle of the night feedings. Mamas gotta get her snack on, too!
Hair loss. Oh, that postpartum hair loss. Causing moms around the world everywhere to look like they're balding 😉 Kidding, it's not THAT bad, but it's bad. The hair loss starts around month 3 and can literally fall out for 6 months. I lost so much hair with my first that my husband thought I was sick! And then that awful hair regrowth is a real fun time.
"Other" effects. Stretch marks, a weak pelvic floor, peeing when you sneeze, bladder prolapse…there are a variety of things that can happen as a result of childbirth. Men don't know how easy they have it 😉
How jacked up your vag looks after a vaginal birth. K, can we be honest? How many of you took a mirror down there to see just what it looked like? Yeah, it's not pretty! Things never look the same post birth, apologies to your significant others in advance!
The emotions. Oh the emotions. Ladies, this is normal but sometimes it's not normal. Never hesitate to speak to your doctor if you're feeling really down, or anxious, or angry. There's a difference between baby blues and postpartum depression, so if you're feeling anything at all then speak up! So many moms go through this, and while it's not something that happens to everyone, it's very common. Our hormones are fluctuating, we're sleep deprived, juggling a new routine, having good and bad days…it's not surprising for depression or anxiety to rear it's ugly head. Know you are NOT alone, and please speak up and get help!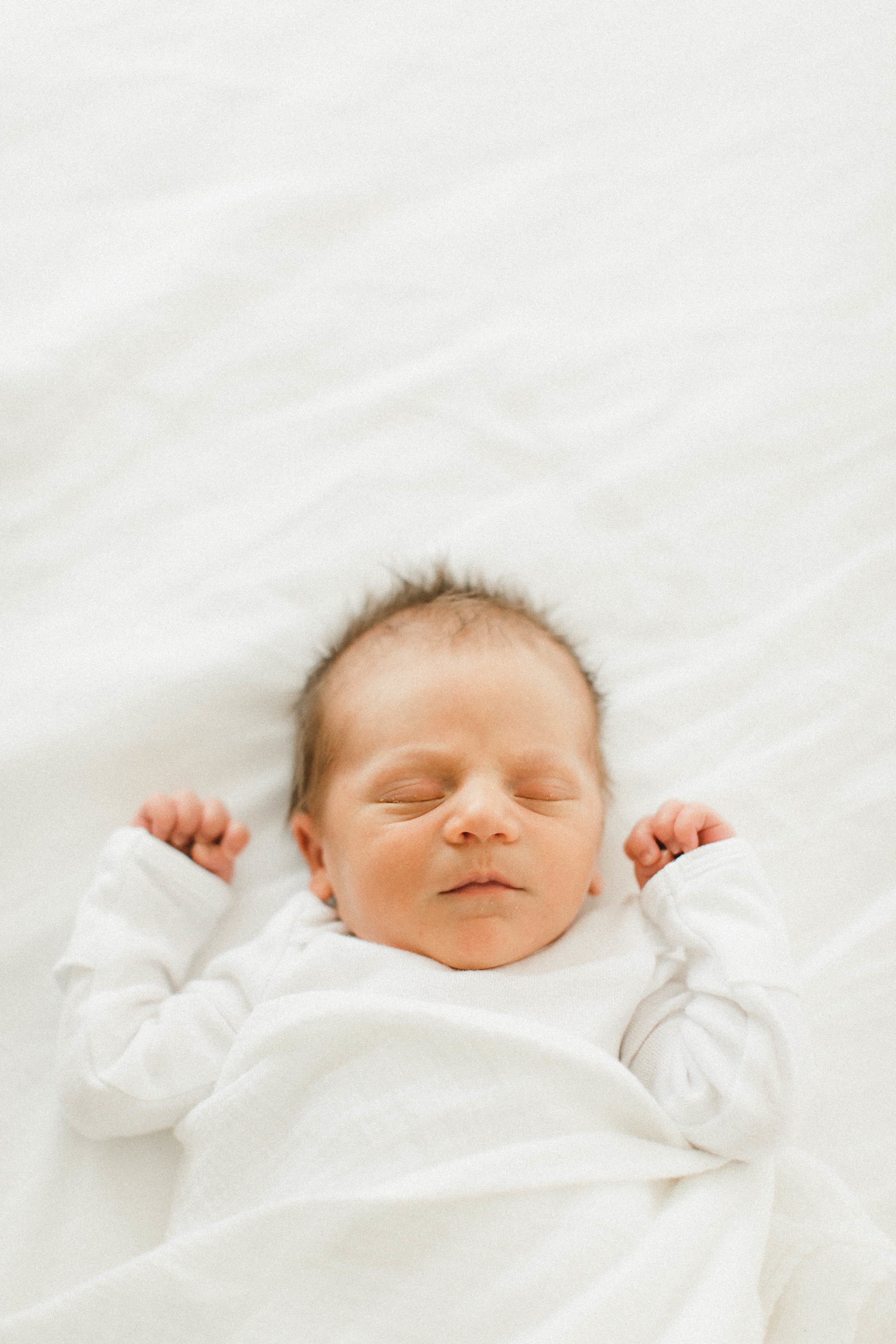 Photo credit: Victoria Gloria
How quickly we forget about alllllll of this and want to do it all again because of the AMAZING gift it brings. Ladies, we are rockstars. Pregnancy, childbirth, and the postpartum period are not easy by any means. It's a blessing to be able to experience it because not everyone gets this opportunity. The female body is incredible, and when I look down at my kiddos I'm reminded of just that. They are worth every frustration, every pain, and every stretch mark because we brought life into the world! And THAT is an amazing thing!
Did I miss anything?? Leave a comment below! 😉 Also, if you're a cesarean mama please leave a comment with what you think others should know, too!