You might remember a few weeks ago I asked for your advice and thoughts on the cement tile rug I designed that took the top place in the Annie Selke Rug Design Challenge. I'm so appreciative to those of you who weighed in, but if I'm being totally honest my heart was not settled when I saw the results.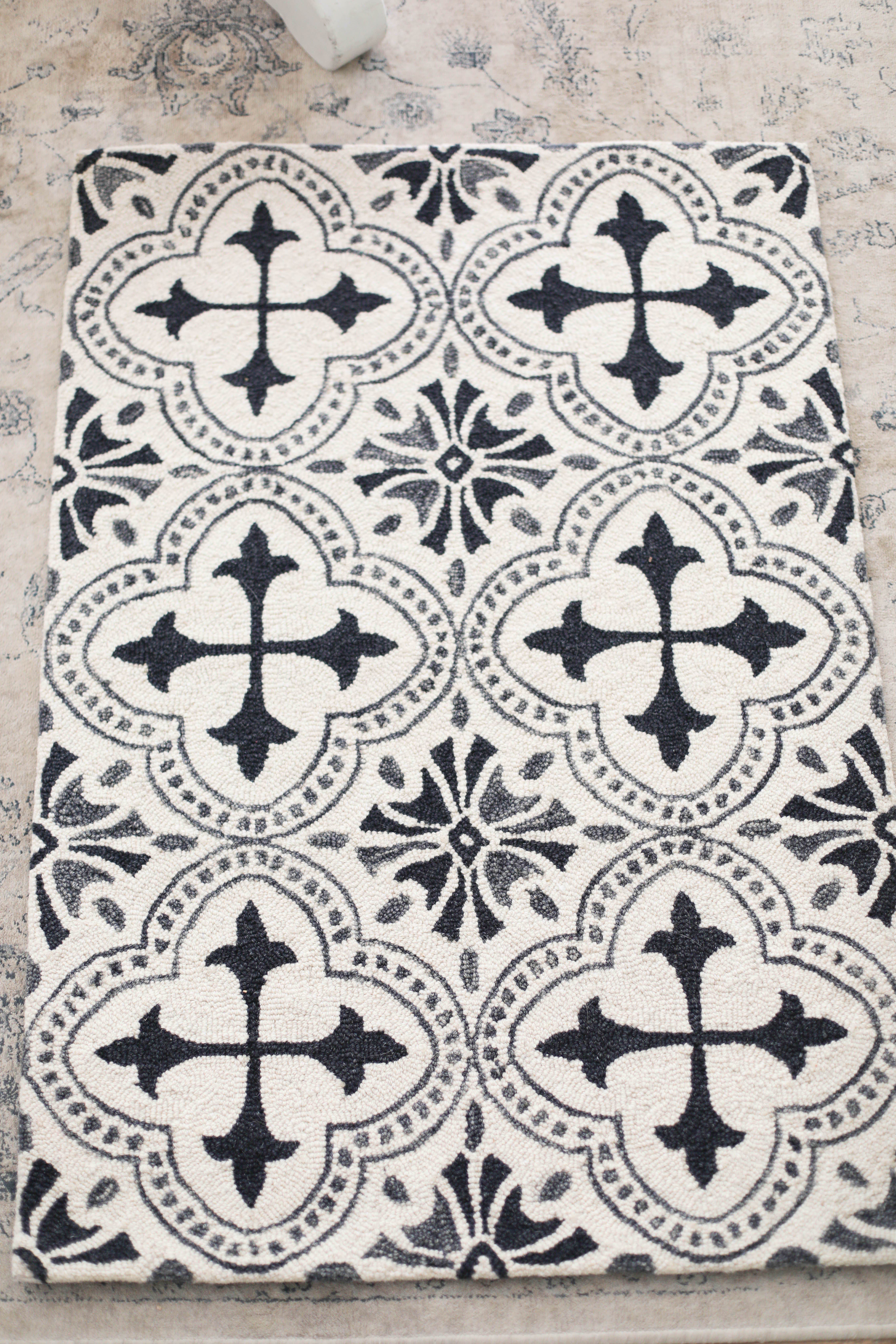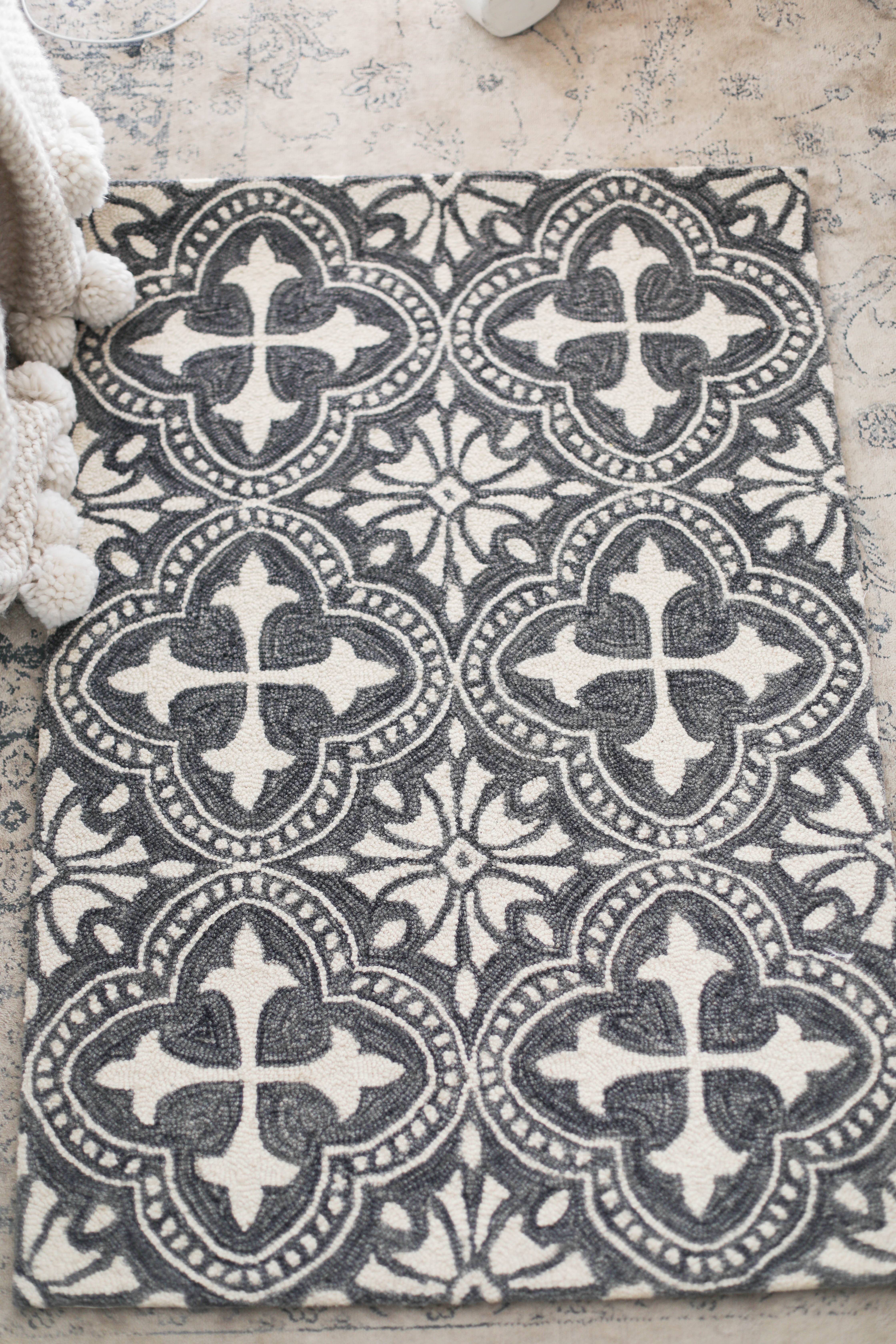 I realize postpartum hormones probably played into this a bit, but I was REALLY distraught about the fact that I could only select one of the cement tile rugs because they were so incredibly beautiful in person. I could picture both of them in various locations around our home, and I simply wasn't okay with turning one away! And the poll results confirmed this because it was a nearly 50/50 split. The Annie Selke team only wanted to put 2 rugs into production, and I still had the ombre rug to consider.
When I received the sample of the ombre rug, it wasn't completely what I had in mind. When I expressed this to the Annie Selke team, they shared with me that they actually had a similar rug already on their website (I'm thinking this rug might have been newly released around the time of the challenge because I hadn't seen it when I created mine!). That rug can be found right here. (I'll give you a minute to click over and pop back here!). SUPER similar, right? And actually what I had envisioned for material! But I totally understood that it didn't make sense to have two rugs nearly identical!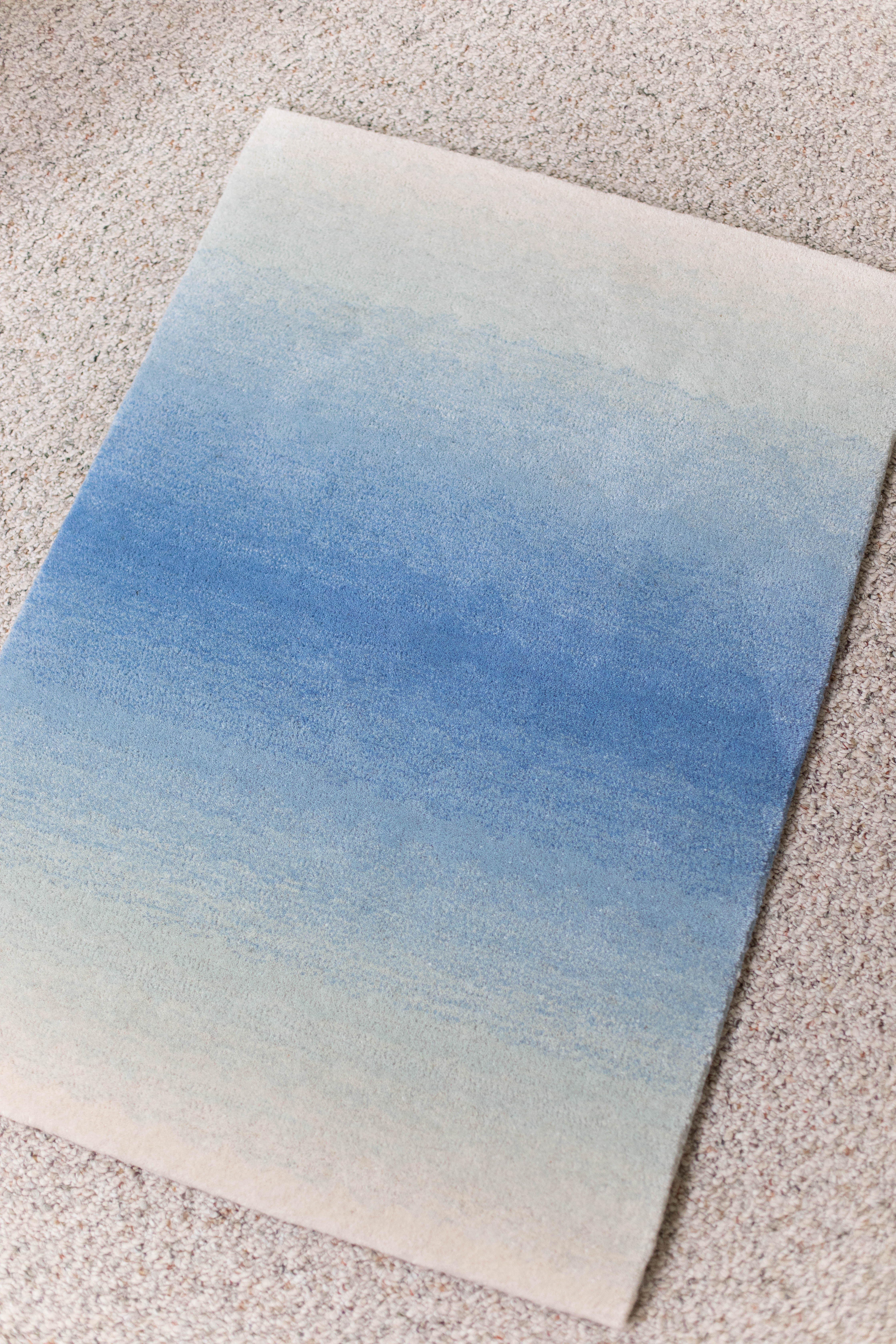 But knowing that my ombre rug would remain as is didn't sit well with me. I designed these rugs as pieces I would put into my own home, and I didn't feel that way about the final product.
With this in mind, and also knowing that Annie Selke had a similar design on their website, the Annie Selke team and I made the decision to not move forward with ombre rug and to put BOTH cement tile rugs into production.
This was a tough decision to make because I certainly do not want to disappoint those of you who loved the ombre! But the good news is this one on their website is SUPER similar to my design.
Even better news, now BOTH cement tile rugs will be available for purchase! I feel much happier about this decision because I truly felt you deserved the option of both colors since the original reversible design offered just that. And since the reversible rug took the top spot, I really felt I owed that to you.
I know some might be disappointed by this decision, but I truly hope you can understand why I am made it! And I hope you're as excited as I am about the two cement tile rugs!!! They are in production now, and will be available for purchase later this year!
Stay tuned!!!!!! 🙂