I was compensated by QVC for today's post; all thoughts and opinions are my own!
It's finally starting to STAY warm here in Connecticut, which means it's time to put away the cold weather jackets and bust out the sandals, shorts, and dresses! Today I'm teaming up with QVC to share with you 8 must-have beauty products for spring. There's something special about each of these products, so keep reading to find out why they're so important!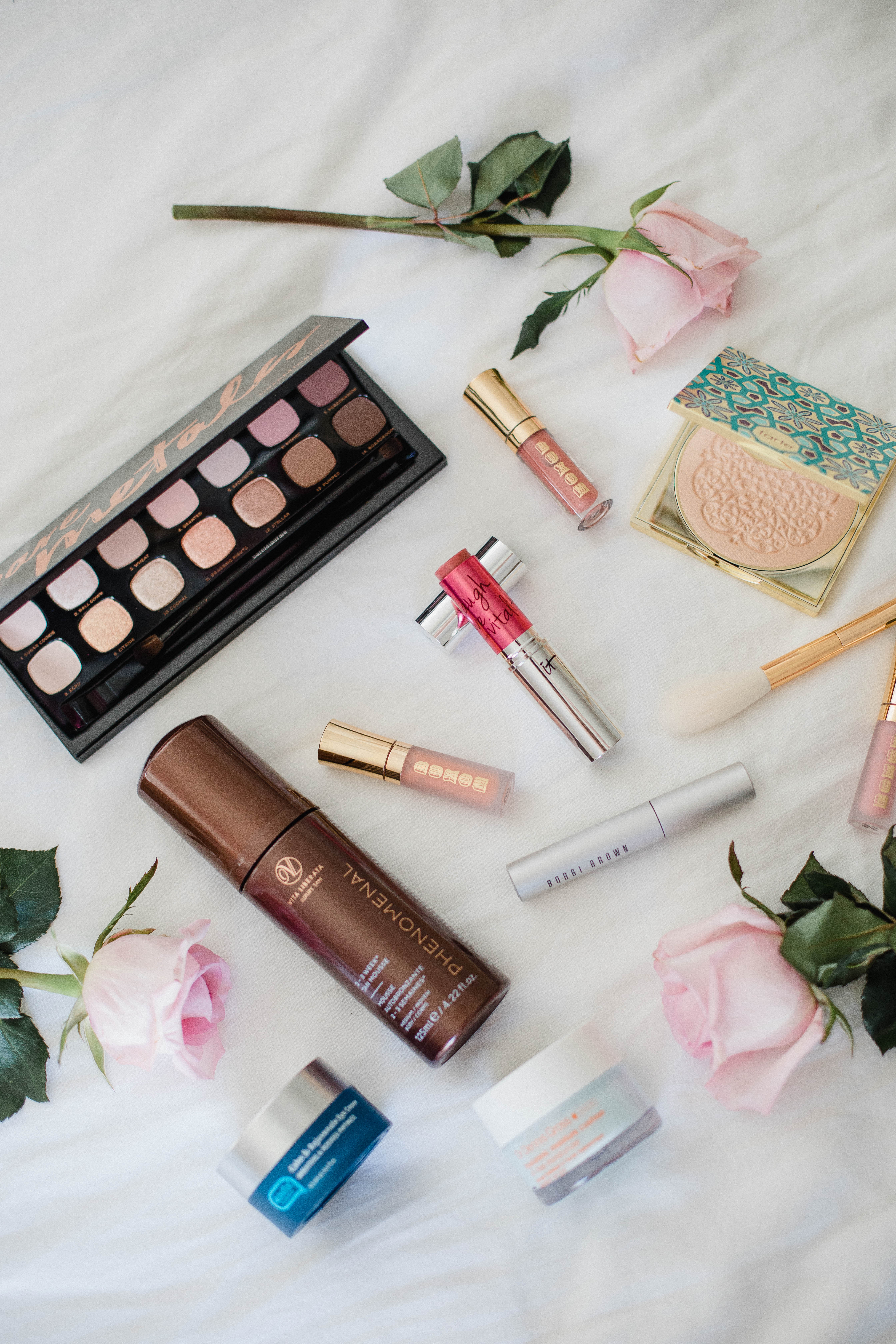 Confession: I used to fake 'n bake in the tanning beds back in the day. But I quickly learned how AWFUL that is for your skin and the risk of skin cancer, so I nipped that in the bud and resorted to SPF and self tanner! I've heard great reviews of the Vita Liberate Phenomenal Tanning Mousse and plan to give it a shot now that the weather is finally warming up (and my pasty legs are showing more!). I love that sunless tanner gives a subtle golden glow.
Dr. Dennis Gross is one of my favorite skincare brands, and you already know I love their Extra Strength Alpha Beta Peel Pads. The Dr. Dennis Gross Hyaluronic Moisture Cushion is a cream-gel moisturizer that really seals in hydration. The hyaluronic acid helps to exfoliate the oldest surface layer of the skin while reducing the appearance of fine lines, too. Woo!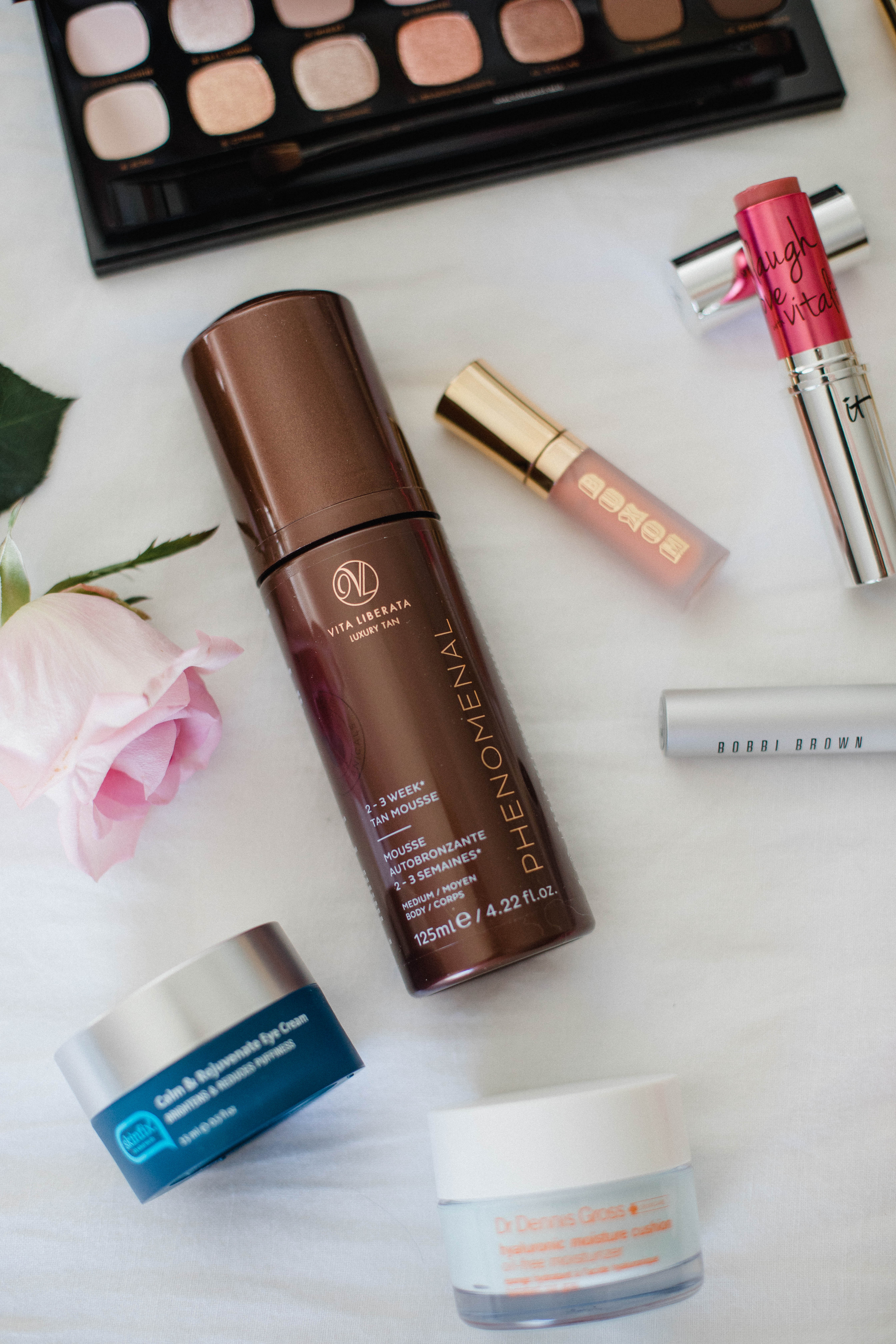 I'm all about eye creams that will help me look more awake and rejuvenated (especially when I'm up all night with a baby). SkinFix Calm & Rejuvenate Eye Cream will help your eyes look more fresh-faced as a result!
I'm a sucker for a good eyeshadow palette, especially one with neutral tones. The bareMinerals The Bare Metals Ready Eyeshadow Palette is the perfect mix of neutral matte and shimmery tones, with a wide range of colors weather you're going for a simple daytime look or amping it up for night. They're the perfect shades for spring and summer!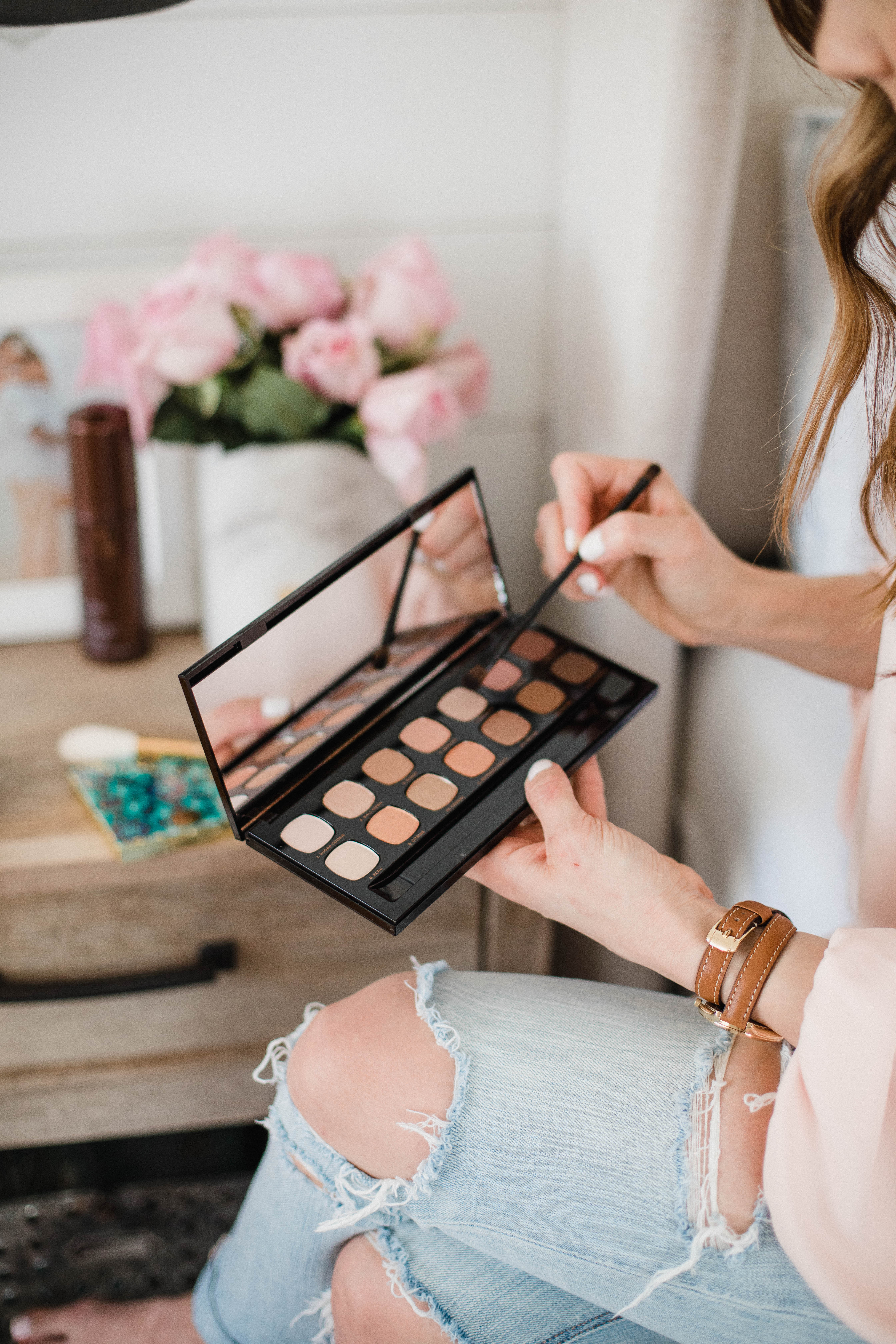 Who doesn't love a little glow in the spring and summer? This Tarte Goddess Glow Special Edition Highlighter with Brush gives a light gold-dusted pop of highlight. It also comes with a brush, so it's a great deal!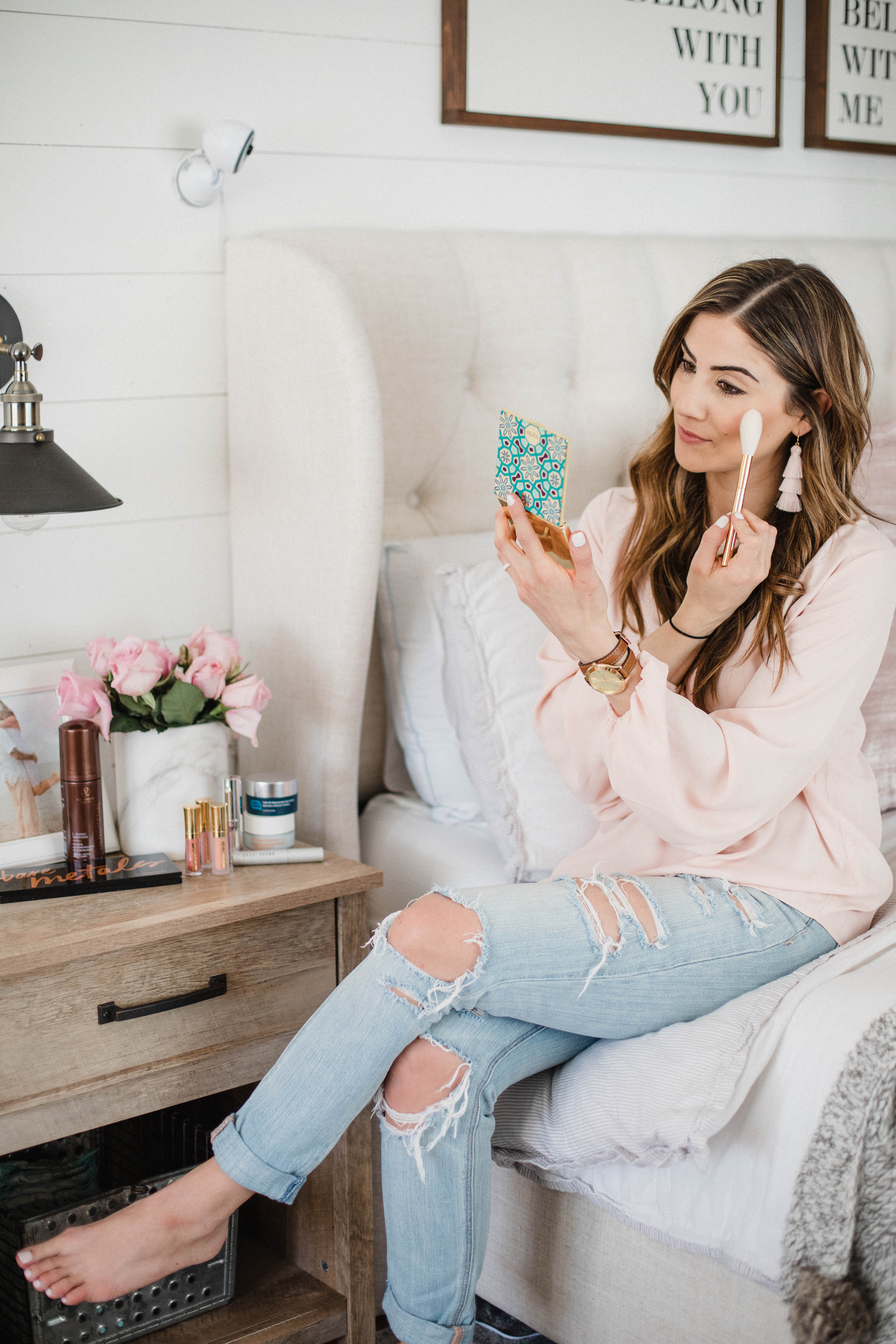 I LOVE multitasking products like It Cosmetics Vitality Lip & Cheek Flush Reviver Color Stain Stick. Not only does this give a slight pop of color to the lips, but a slight flush to the cheeks as well. This is really great for moms on the go who want to add a little color to their face! The best part is you get 2 for $29 (regular price is $24 for one!)!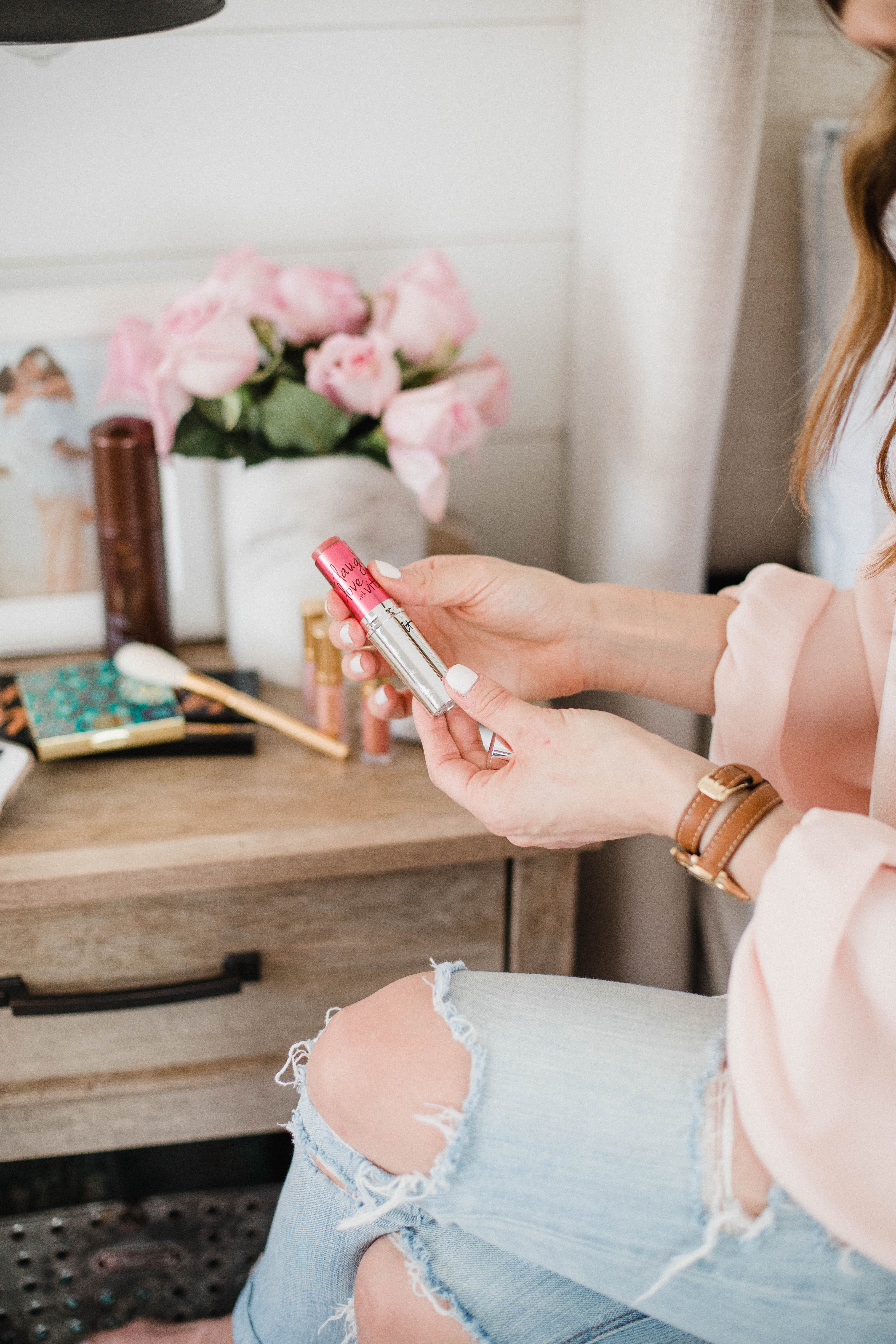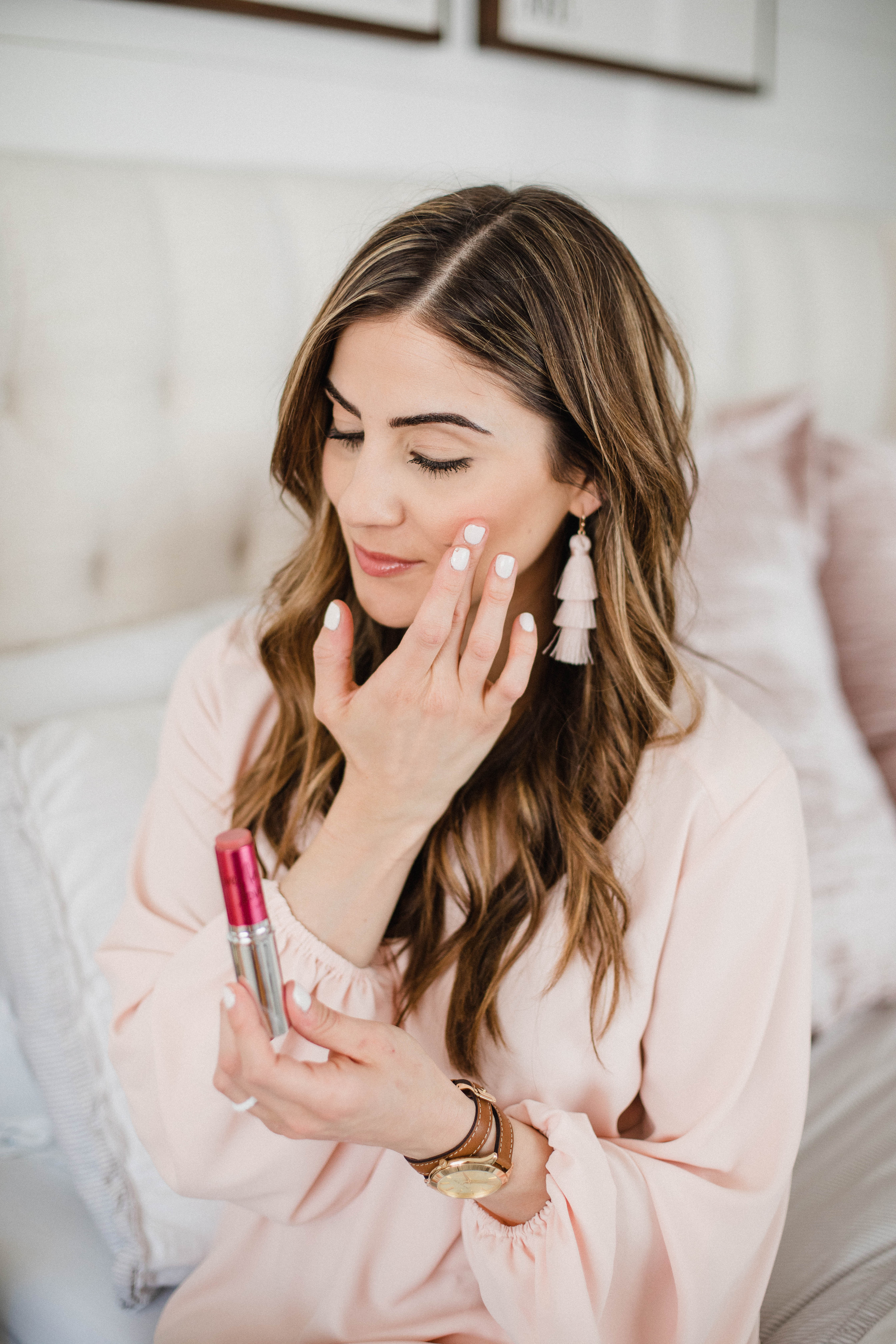 The easiest way to look bright-eyed and awake is to throw on a bit of mascara. This Bobbi Brown Smokey Eye Mascara is great to wake up the eyes a bit without needing a lot of eye makeup. Pair it with the It Cosmetics Vitality Lip & Cheek Flush Reviver Color Stain Stick and you've got a quick under 5 minute look!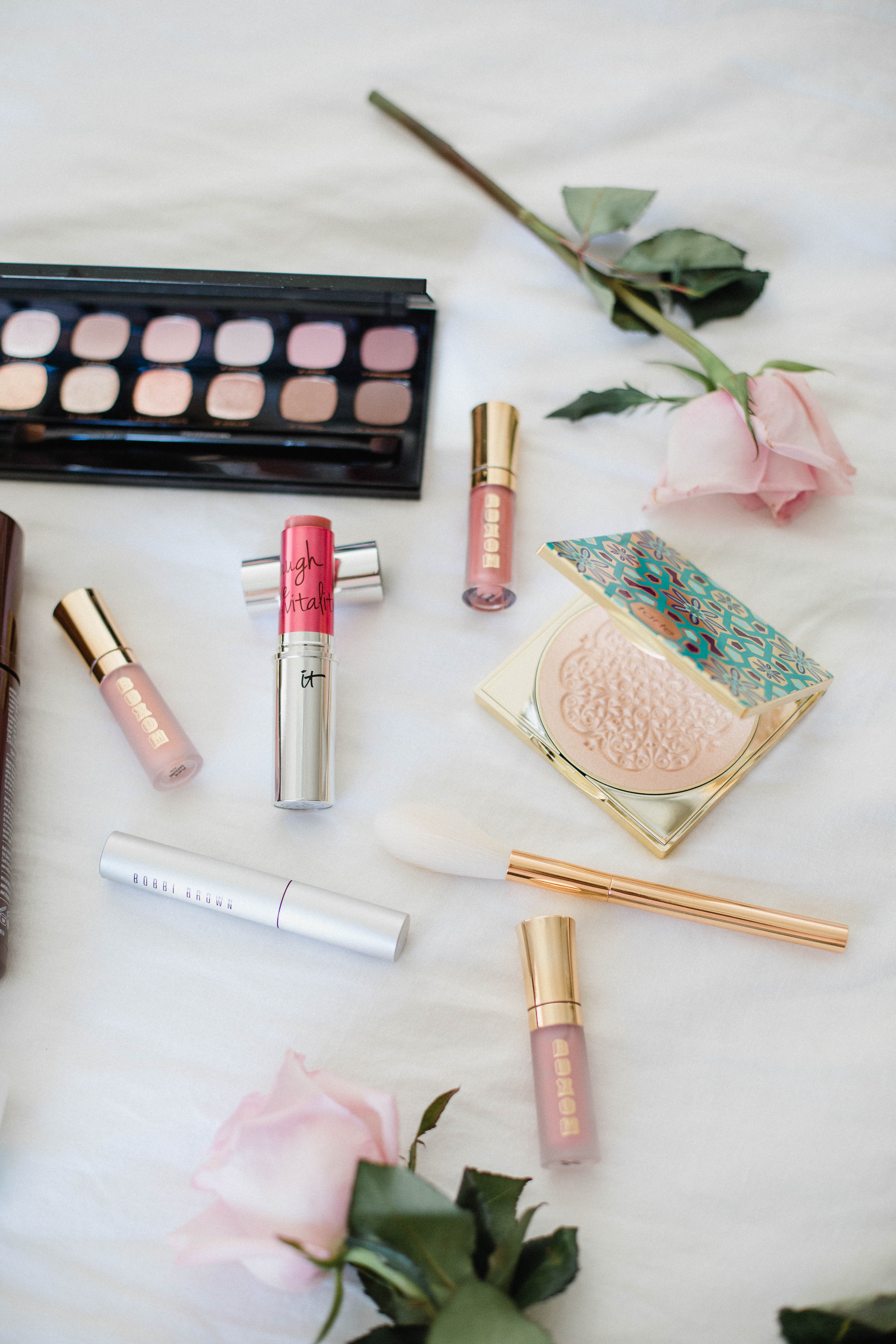 I love collections like this because I can try out more product colors for a lesser price. They're also great for gifting! The Buxom Lips Off Leash 15 Piece Mini Lip Collection contains 15 must-have lip colors in a variety of nude, pink, and berry shades in a shimmery and creamy finish. My personal favorite is Pink Champagne!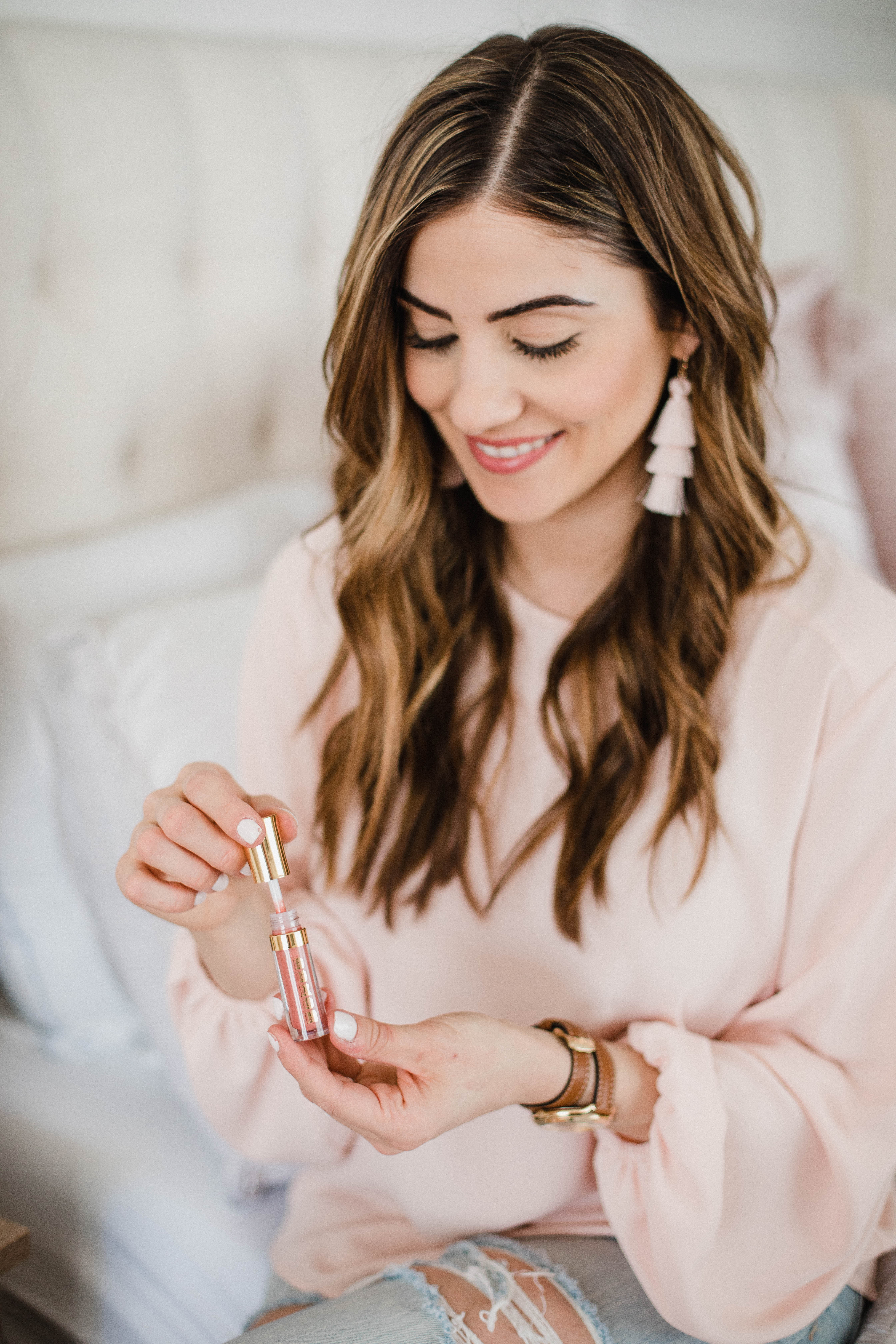 You all know my LOVE for QVC (seriously, I used to bond with my patients over what the latest product on air was!), and I love their Beauty with Benefits campaign going on this month. This campaign supports Cancer and Careers, which is an organization that helps women with cancer in the workplace. When you shop the 30+ products that quality, 80% of your purchase price benefits Cancer and Careers (excluding shipping, handling & tax). In turn, you receive a special gift with purchase of those items, which is a bag of 9 products valued at $150*! So it's the perfect time to buy! There are a variety of other products, aside from those listed above, that qualify. You can see the full list here, and more to come when it airs on April 26th!
* While supplies last. Limit one per customer.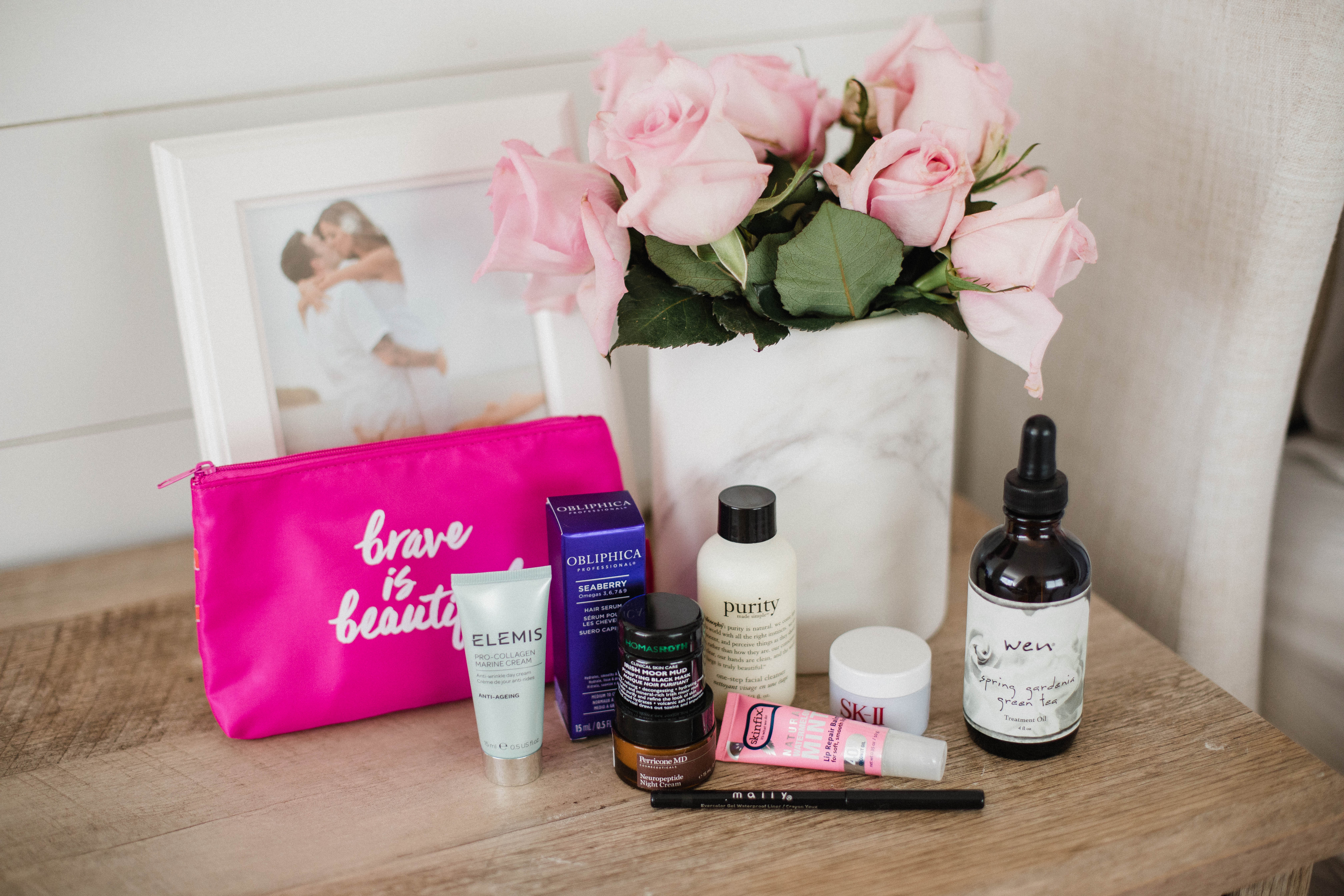 SHOP THE PRODUCTS BELOW