Thank you to LOFT for sponsoring today's post!
It's a rare moment for me to wear dresses and heels, but I surely won't turn down the opportunity! I love a beautiful dress as much as the next gal, especially when most of my days are spent with spit up on my shoulder and food on my shirt. Yet, as much as I love wearing a beautiful dress, I still prefer that spit-up stained outfit because those represent my role as mama best. 😉 But when I do need a nice dress, LOFT is my go-to!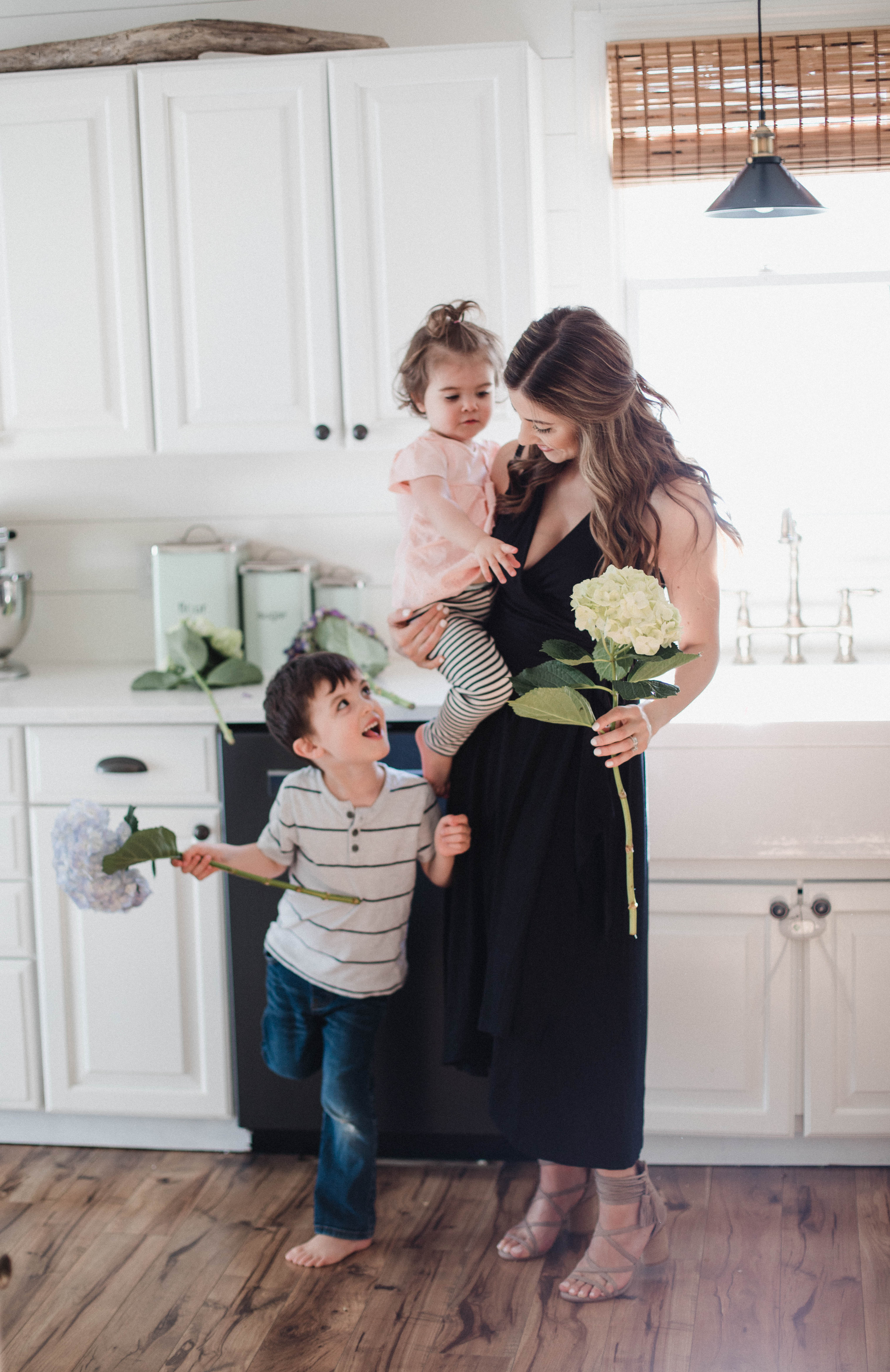 LOFT is always my first stop when searching for special occasion dresses because of the wide variety of options and styles. I love that they carry more simple designs like this beautiful black wrap maxi dress I'm wearing, and also bold patterns for the woman who wants to stand out! Their styles reach a wide audience, too. My mom and I both have plenty of LOFT in our closet, and we love that they're fitting to both of our ages.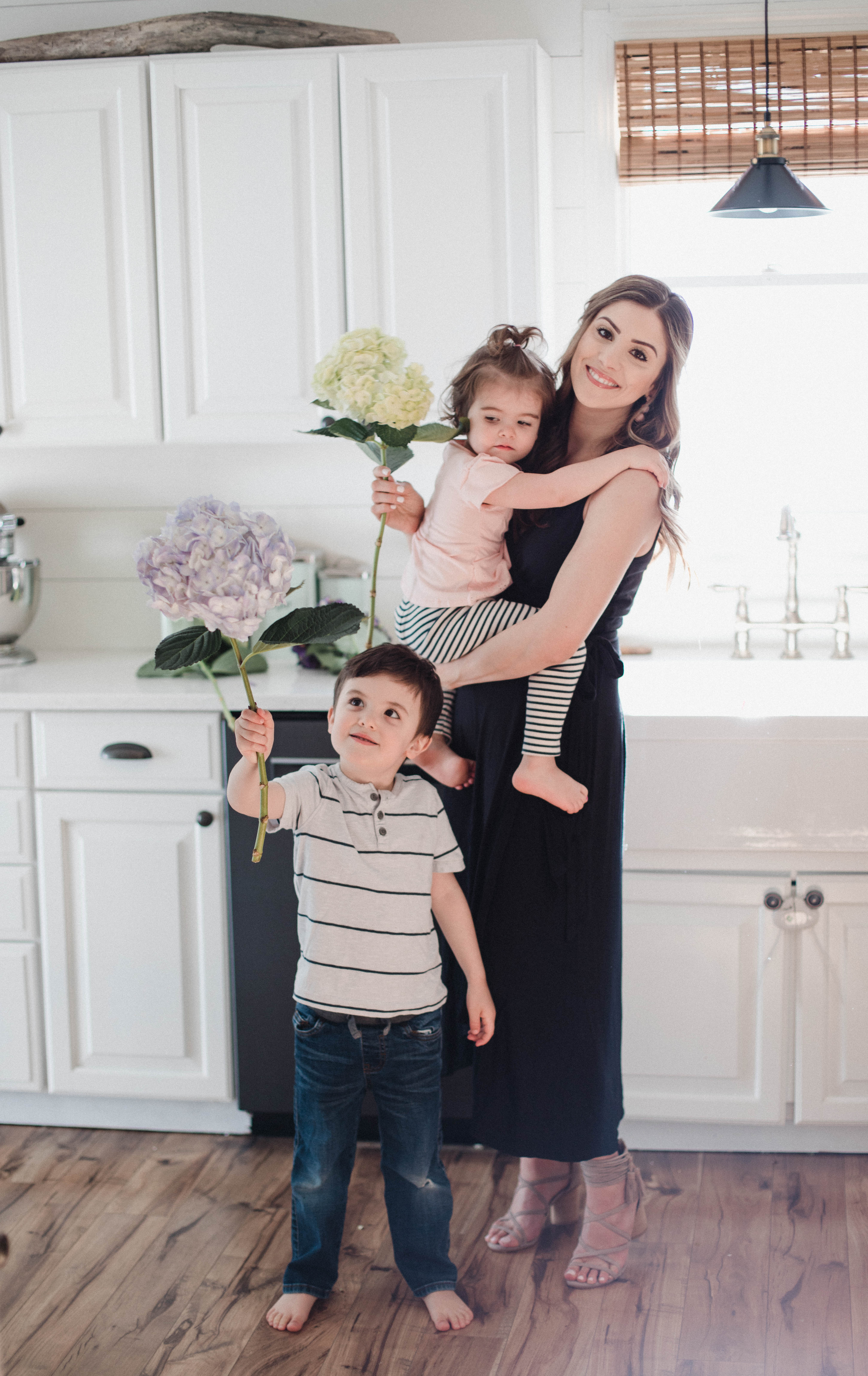 Since I'm nursing Austin, I'm always looking for clothing with "easy access" and that's what I love about this black wrap dress. The wrap style makes nursing easily accessible, and the flowy style is great for a postpartum body. I also love the maxi length, which is preferable for me nowadays with three little ones usually at my ankles (we don't need any wardrobe malfunctions).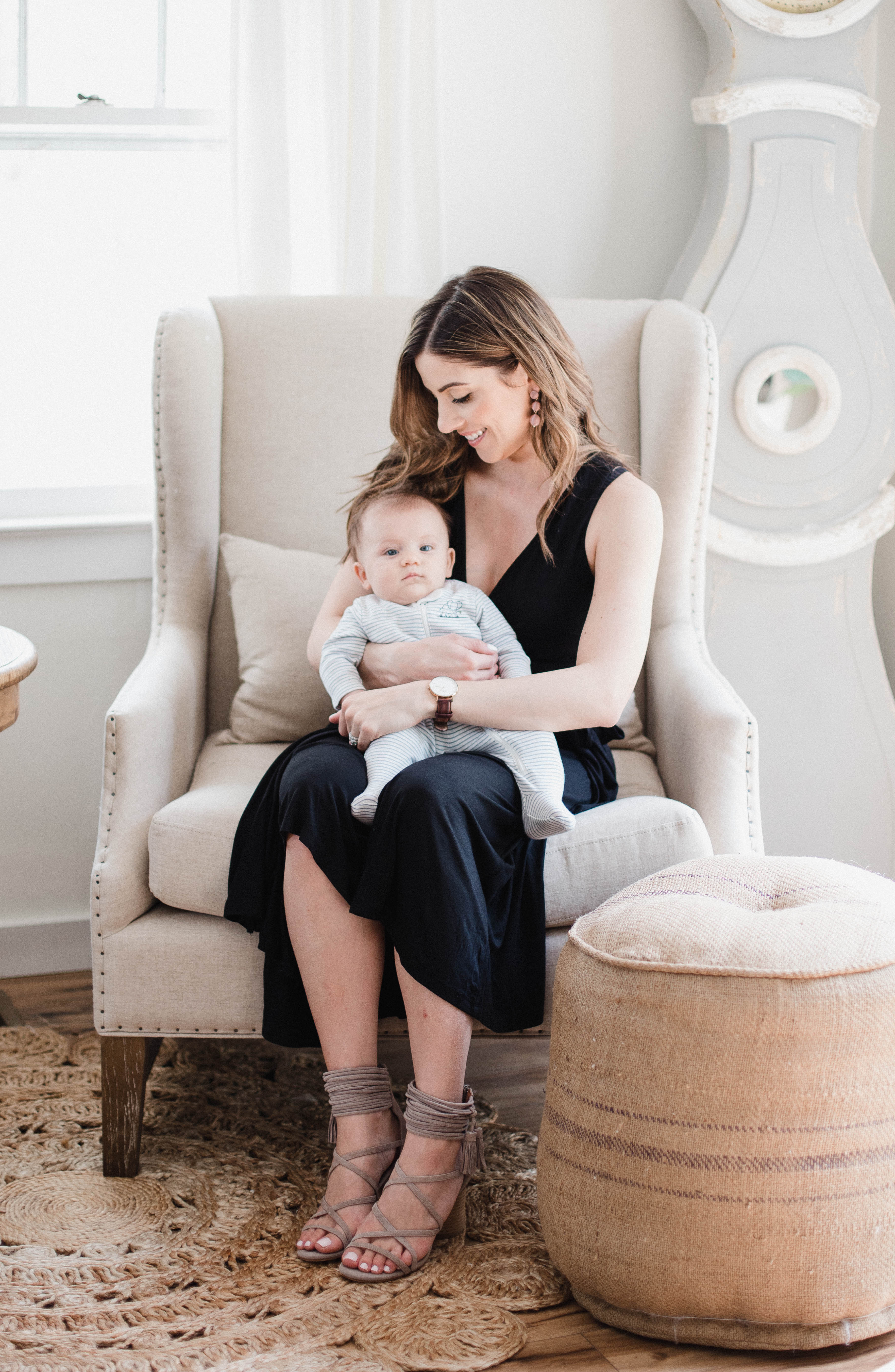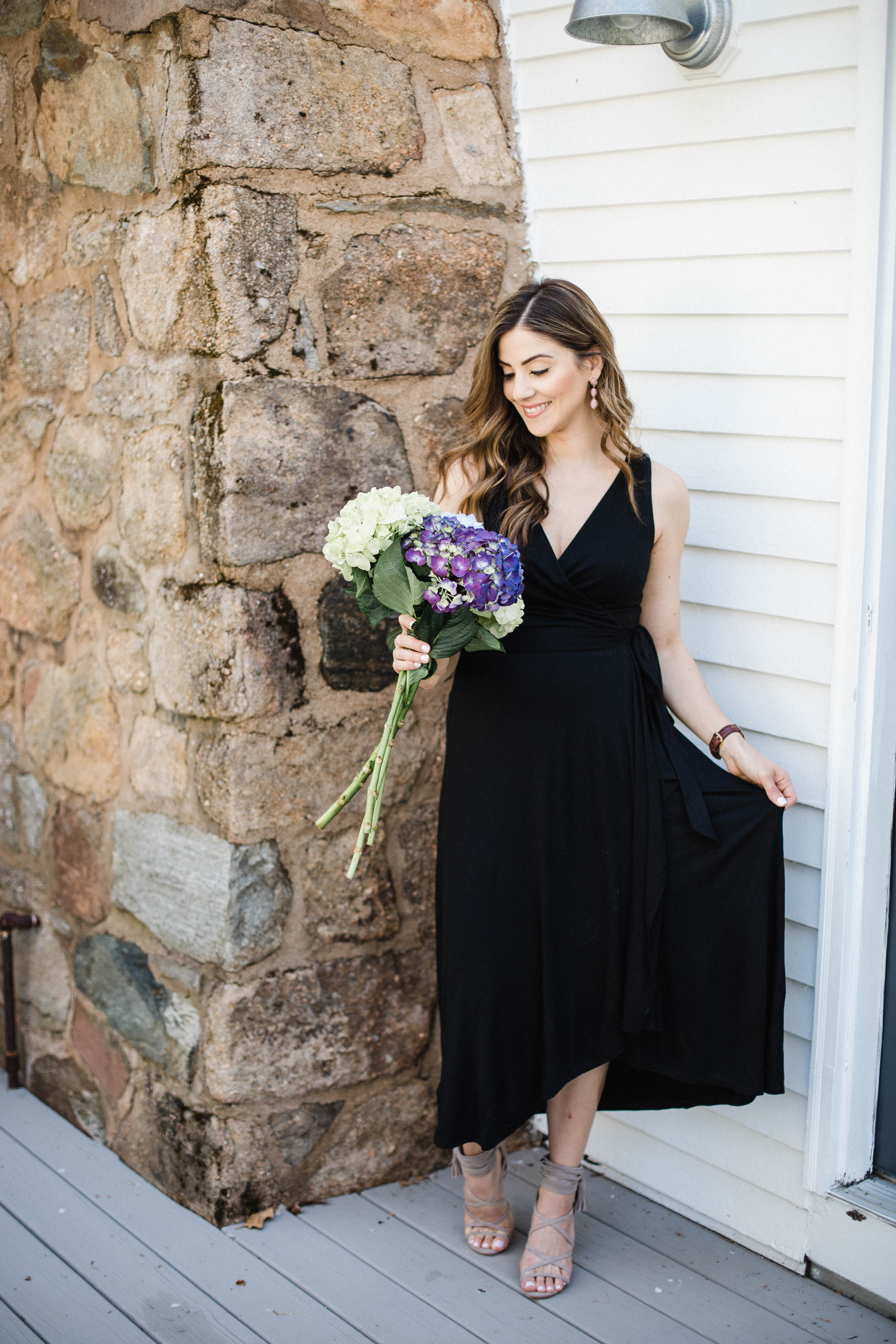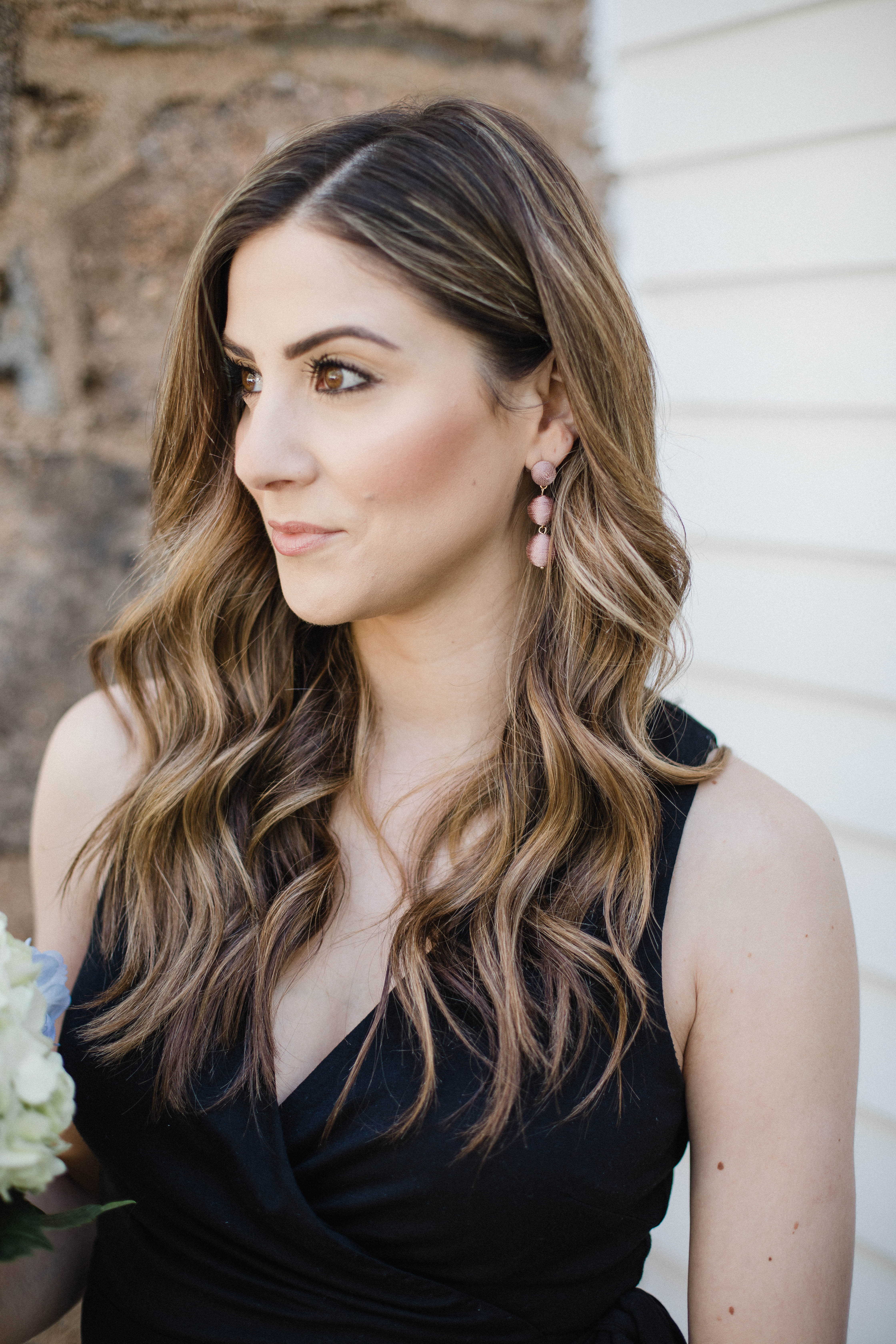 LOFT also has some of the most beautiful statement jewelry to wear in addition to your outfit. I love these simple fabric ball drop earrings that add a slight pop of color to this look.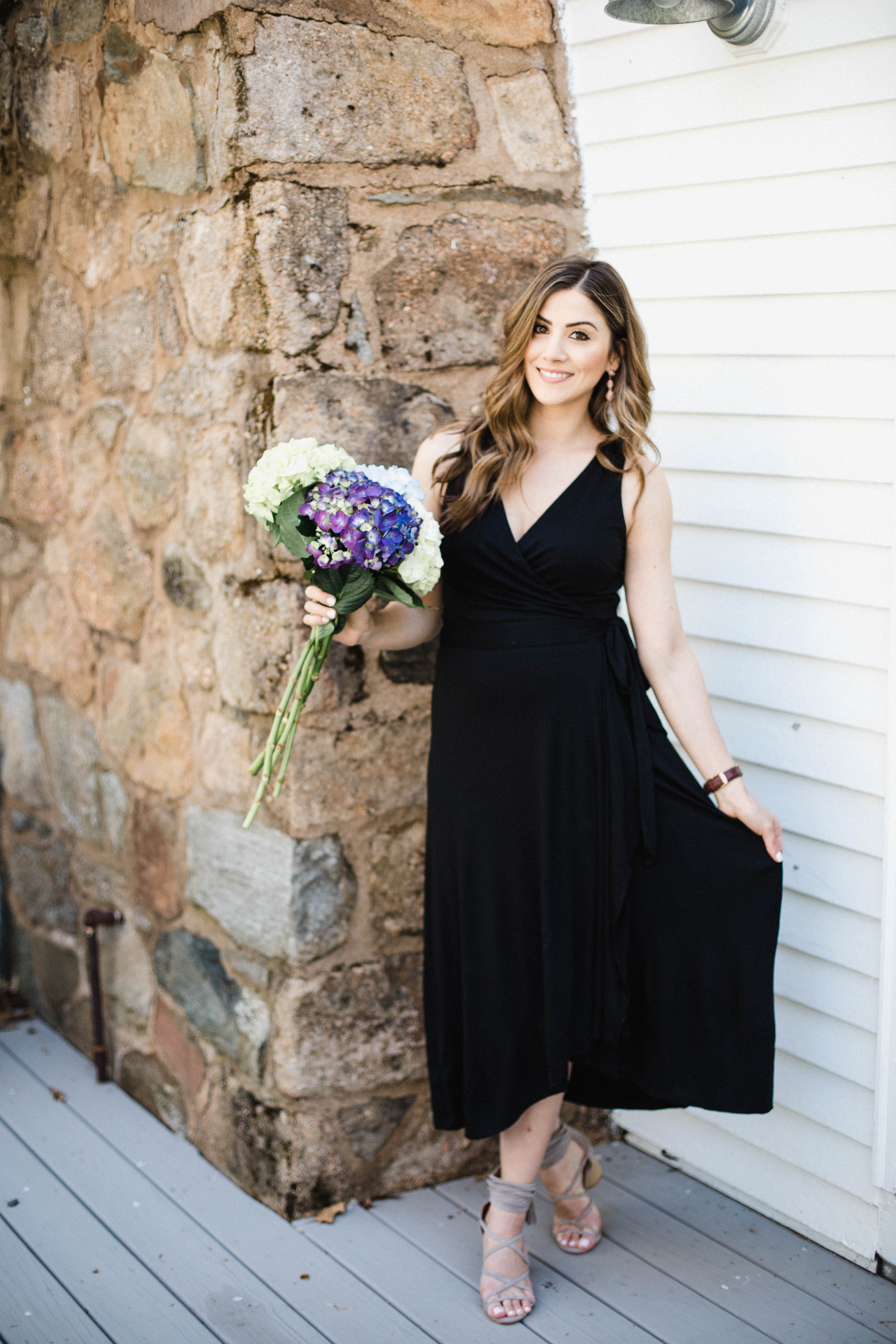 SHOP THIS LOOK

If you're in need of a Mother's Day outfit for brunch or a nice dinner, take advantage of LOFT's store pick up option! I love that I can buy online and pick up in store the next day.
I linked up some of my favorite special occasion dresses below for you (and may have added some to my cart!!!) to save you some time! They're all currently on sale too, which is an added bonus! I know you'll find something you love in time for Mother's Day! 🙂
SHOP MORE LOOKS BELOW