Thank you to Sole Society for sponsoring today's post!
I remember when kimono style cardigans were all the rage a few years back, and I LOVE that the trend has returned for 2018! I've added a number to my closet for the season, and today I'm sharing How to Style a Kimono and why it's a great wardrobe staple for summer. I'm also sharing some great options that can be found at Sole Society!
How to Style a Kimono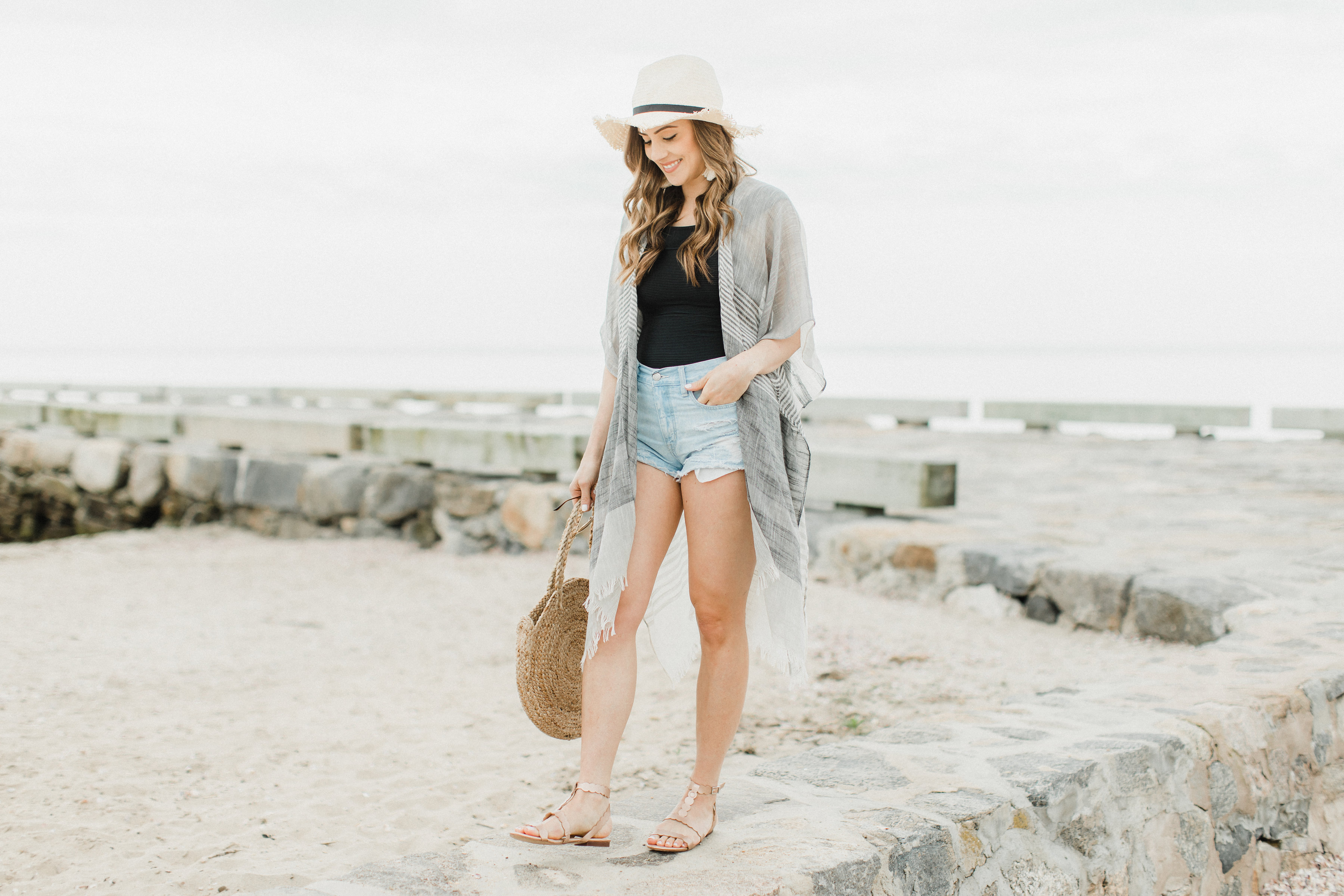 The first way I like to style a kimono is with a simple pair of shorts. This can be done in a variety of ways, like over a basic tank, tee, or a one-piece suit to the beach, and with several different short lengths. I love how adding some statement earrings, metallic sandals like these Maladee Flats, and a summer bag like the Jalea Tote make this an adorable daytime look that can easily transition to the beach or a daytime summer activity. Style tip: keep whatever you're wearing underneath a solid color, as not to compete with the pattern of the kimono!
Jalea Tote / Maladee Flat Sandals / Similar Straw Panama Hat / Similar Aviator Sunglasses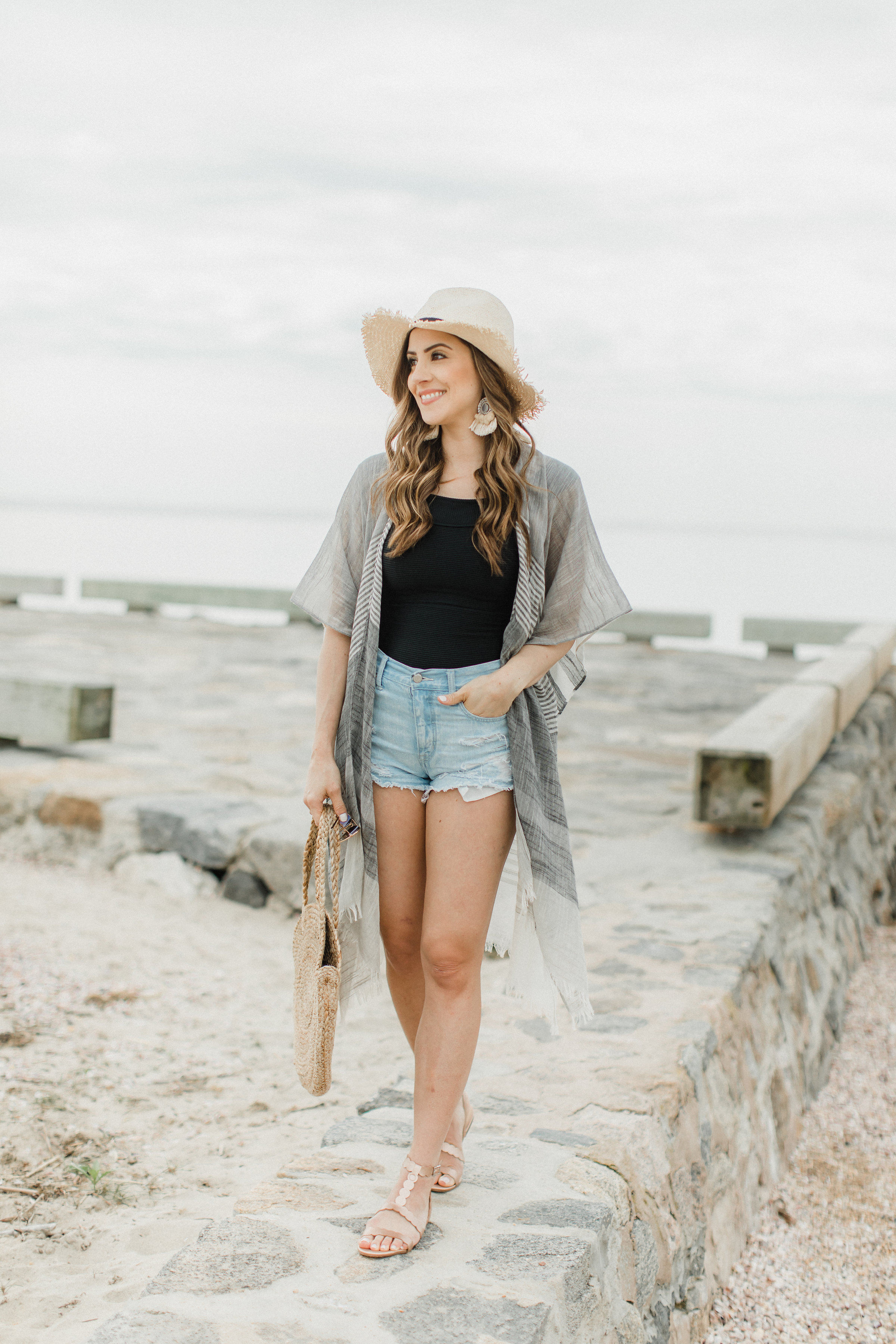 I really love these Sole Society Maladee Flats because they're versatile enough to be worn with shorts as well as a dress! Shoes like this are great for traveling, as they cut down on packing! This is the rose gold, but they come in gold and taupe too. They are INCREDIBLY comfortable as well. This Jalea Tote has a high quality look at a fraction of the price, and I love the option to wear it cross body as well as a handbag. It's a great everyday option for summer!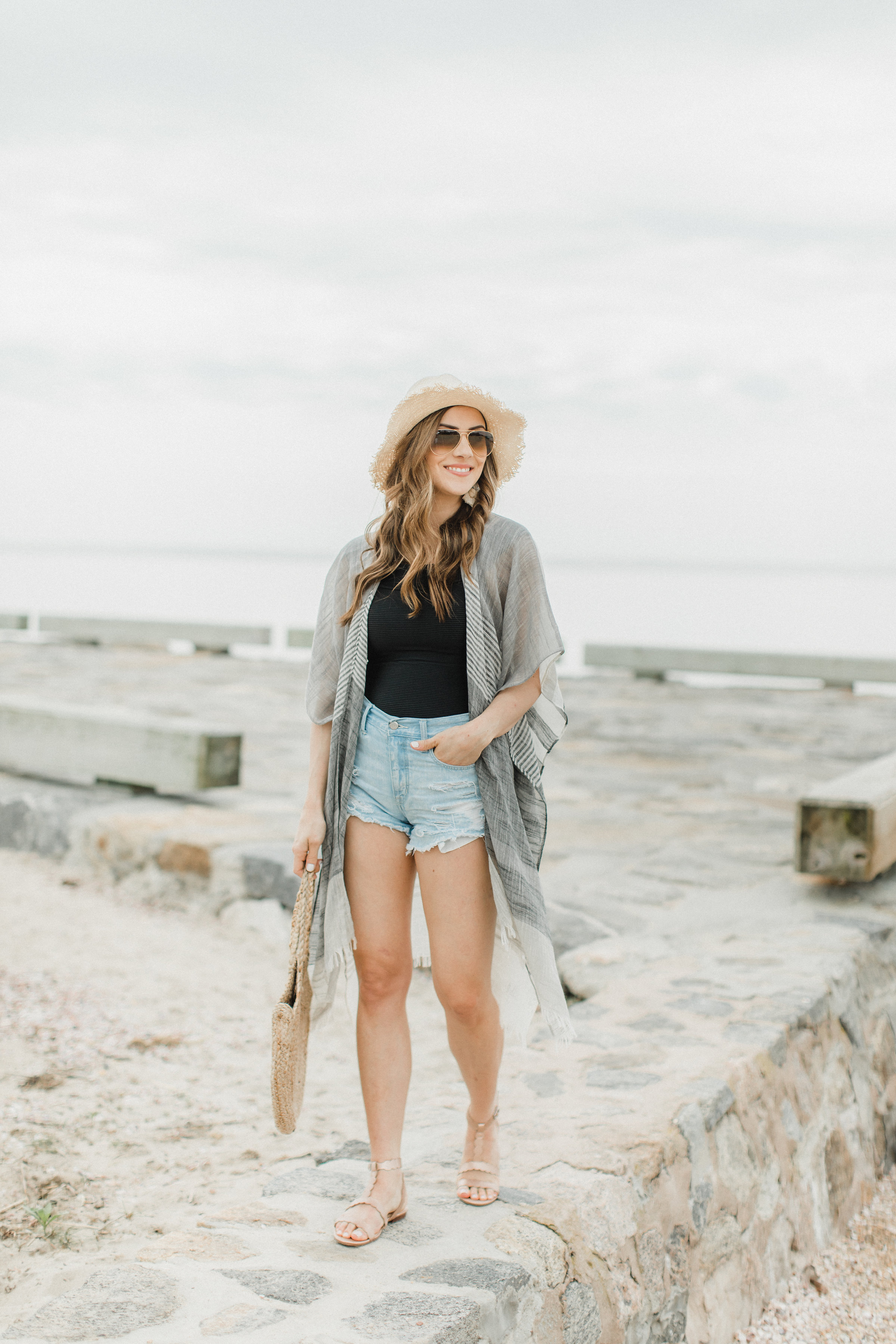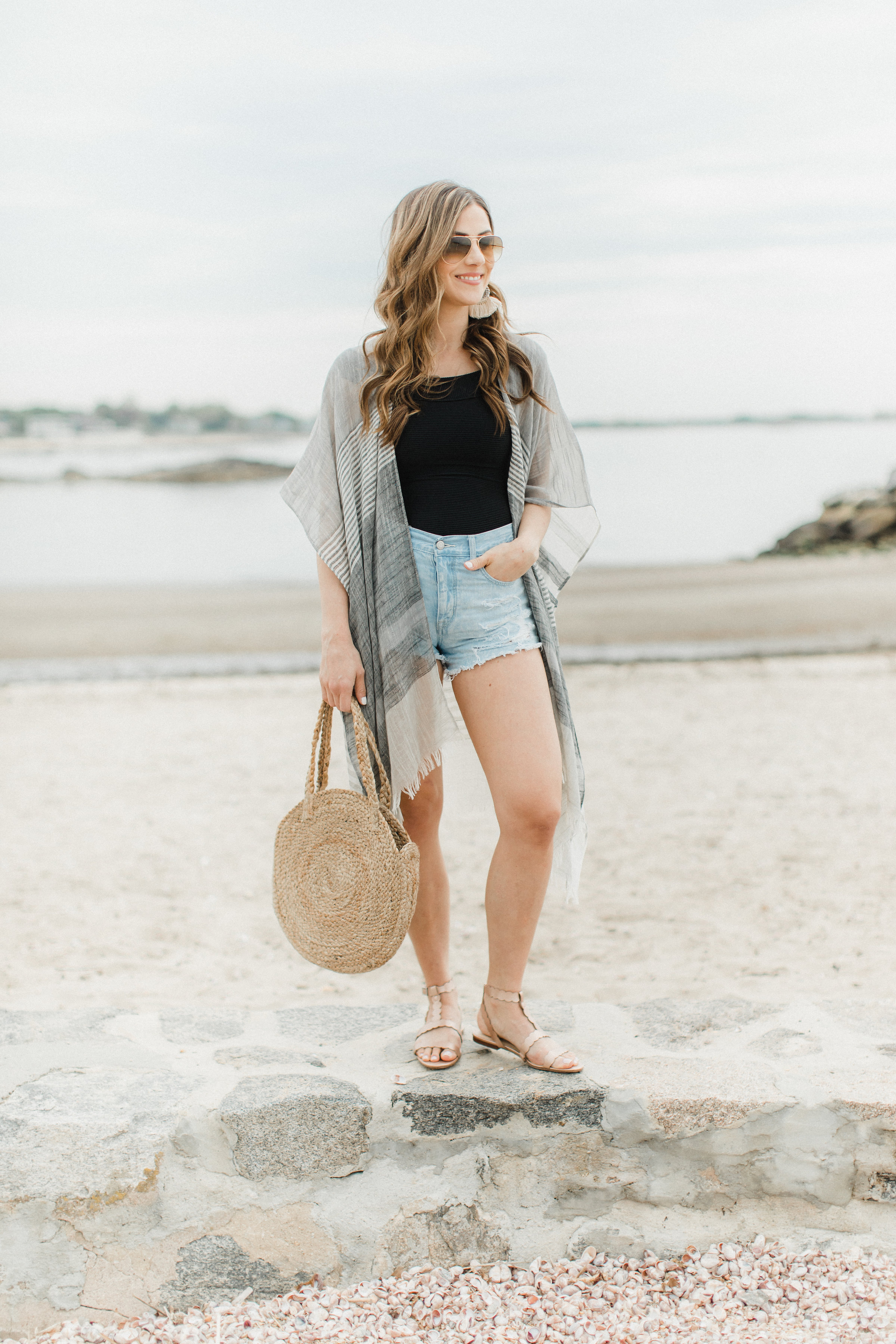 If you're looking for something a little dressier, throwing a kimono over a simple dress is an easy outfit idea and my other favorite way to style them! It's an effortless look, and also a light travel option. Style it with some statement earrings (notice how I'm wearing the same ones as the previous photos…again, easy for traveling!) and some wedges for an effortless look!
Jory Shoulder Tote / Amberly Wedges / Similar Aviator Sunglasses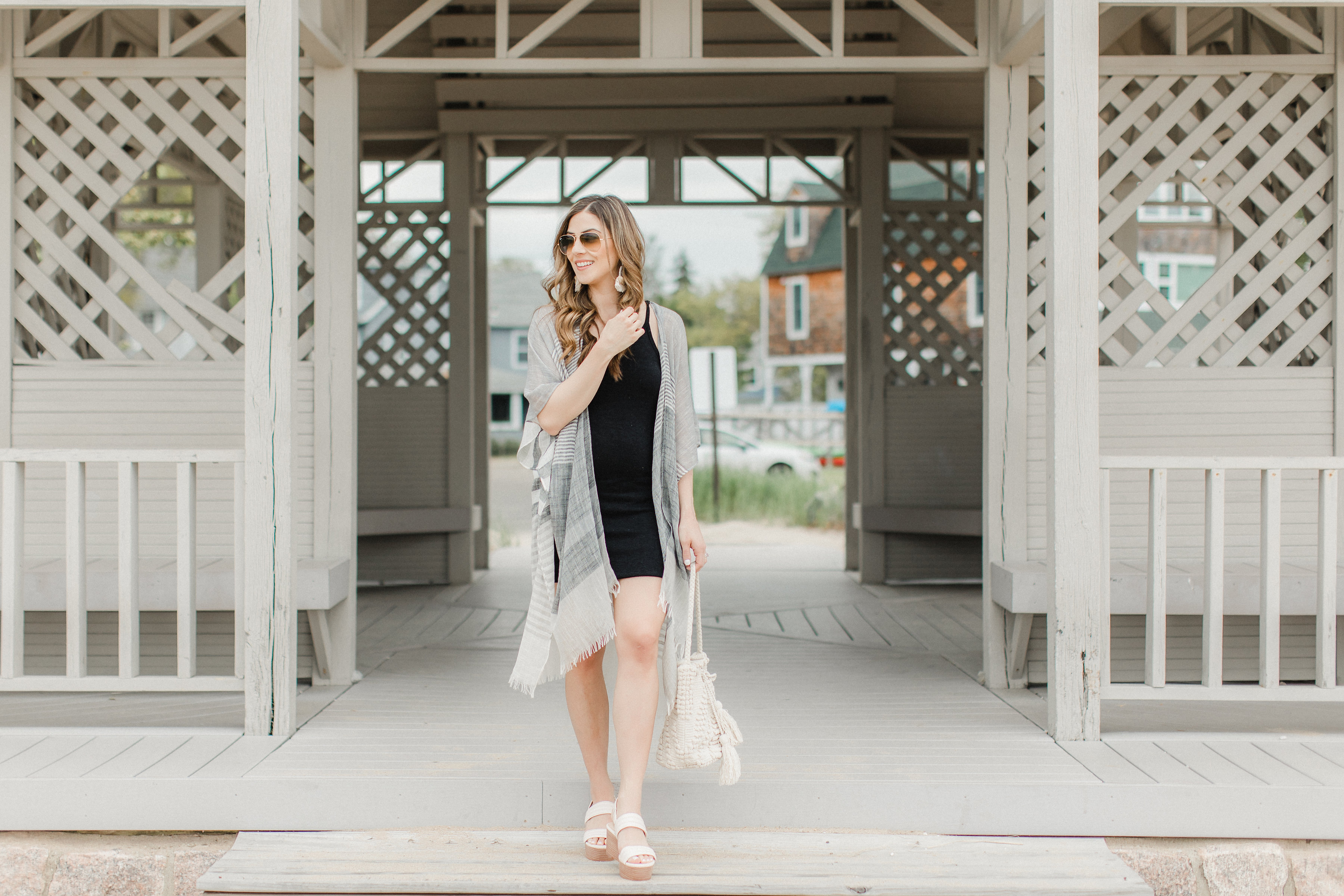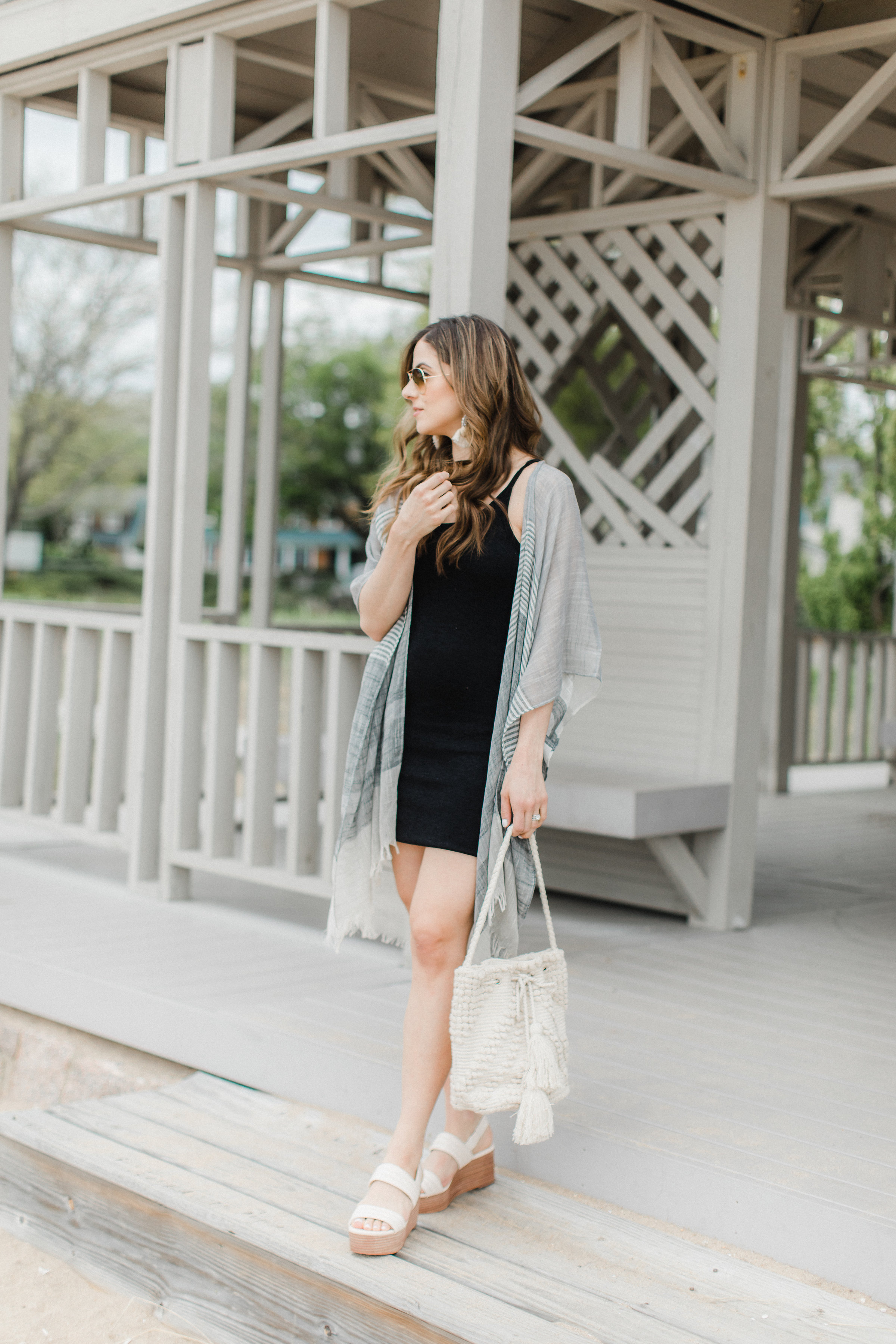 I absolutely love this Jory Shoulder Tote by Sole Society for the summer! It's beachy perfection, and a great size for a day or going out bag. Its neutral color also makes it versatile enough for any summer outfit. These Amberly Wedges are also a great summer wardrobe addition. I love that they aren't too high, and have the strap in the back for a little extra support.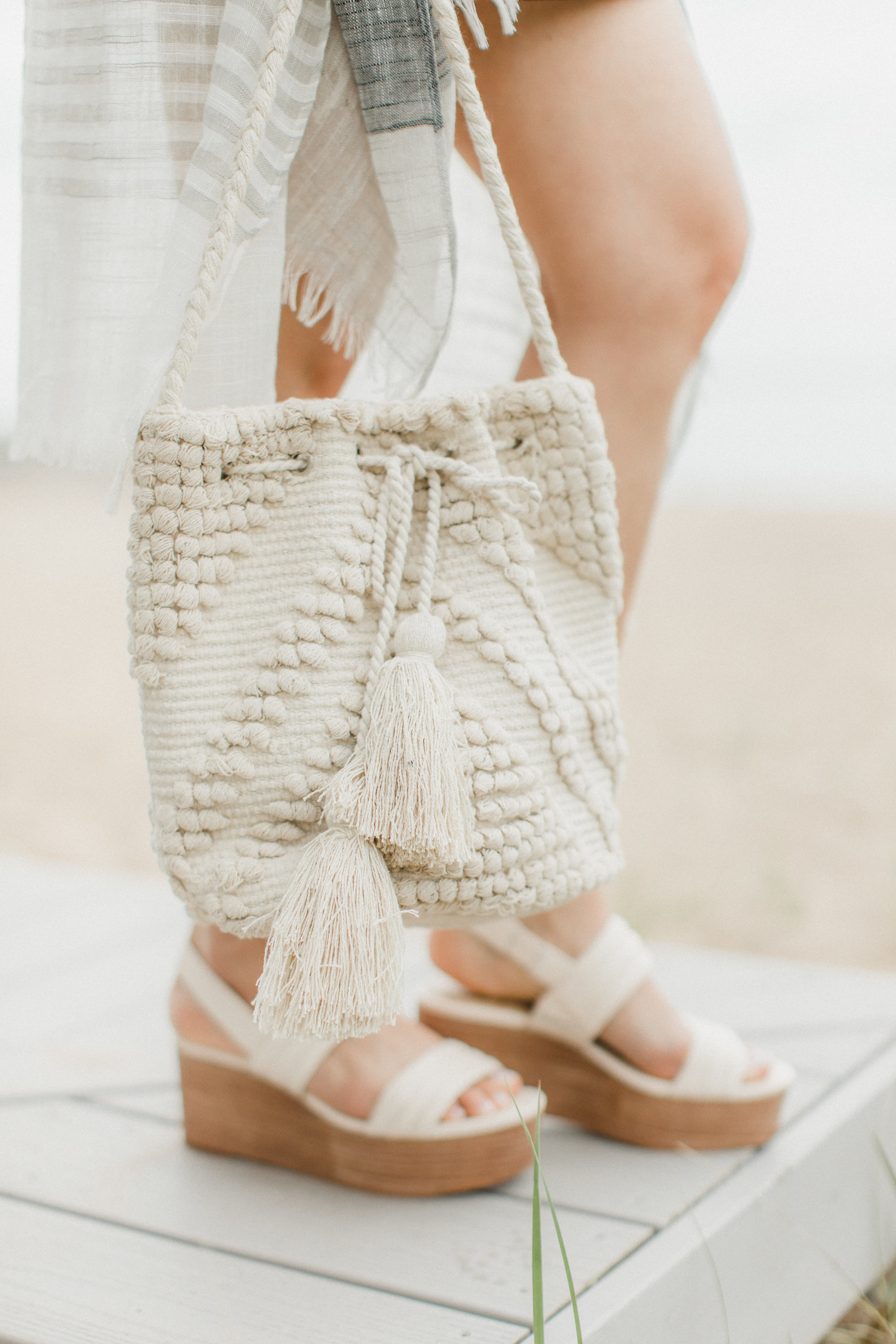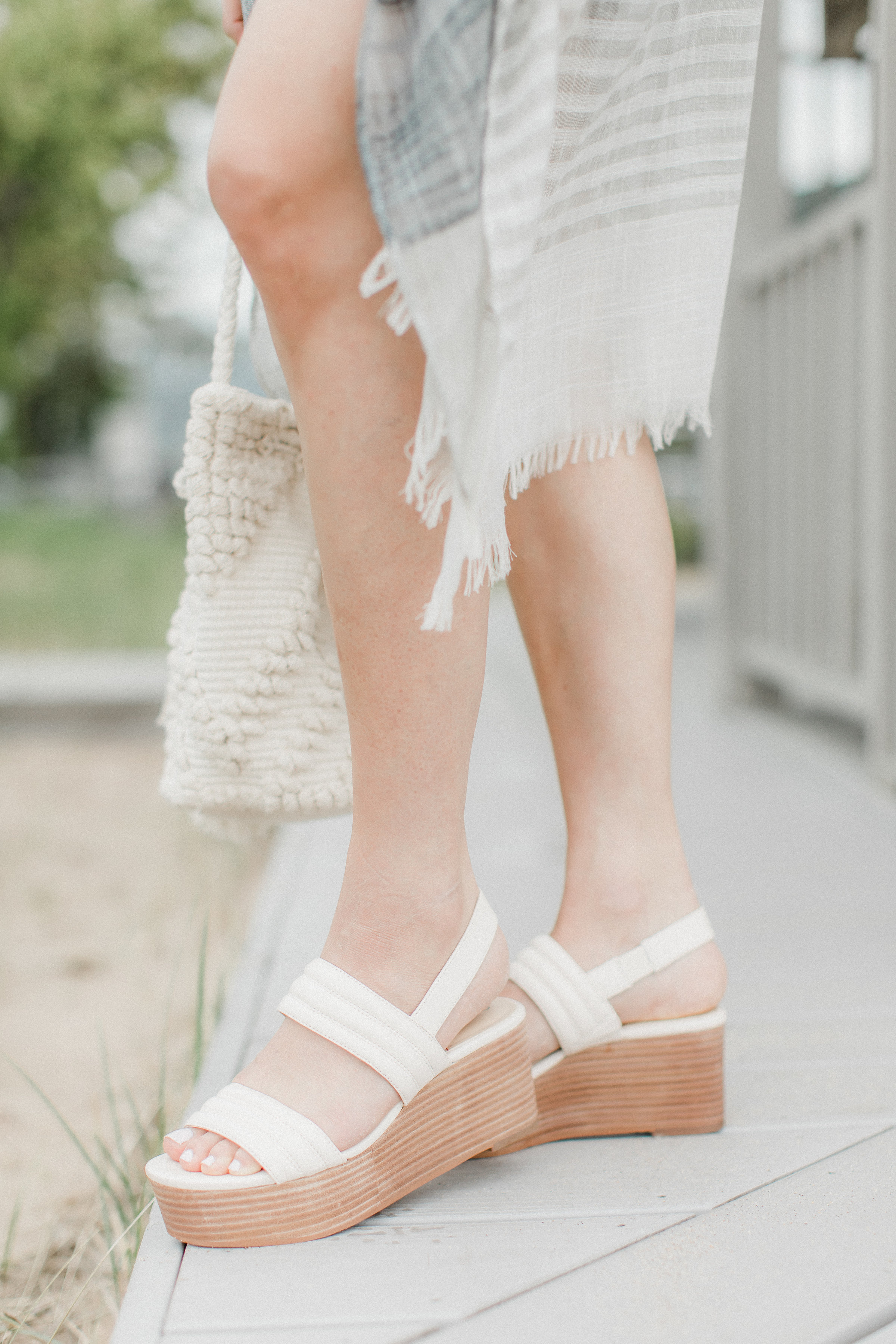 Sole Society has been my go to for shoes, bags, and accessories this year, and I LOVE their wide selection of kimonos and caftans for summer! They have a variety of straw bag options that you've seen me share on Instagram, and a great selection of travel bags as well. I love their bags because they're affordable and high quality. Same goes for the shoes! Whatever your needs, Sole Society has them! I'm linking up some of my favorite options below for you!
SHOP KIMONOS BELOW