I used to be an avid sun-bather back in the day, but once I entered my 20s I became much more cautious when it came to spending time in the sun. I love spending time outdoors but caring for my skin is now a priority, especially since I'm not getting any younger. Today I'm sharing some Anti-Aging Skincare Tips for Summer with you!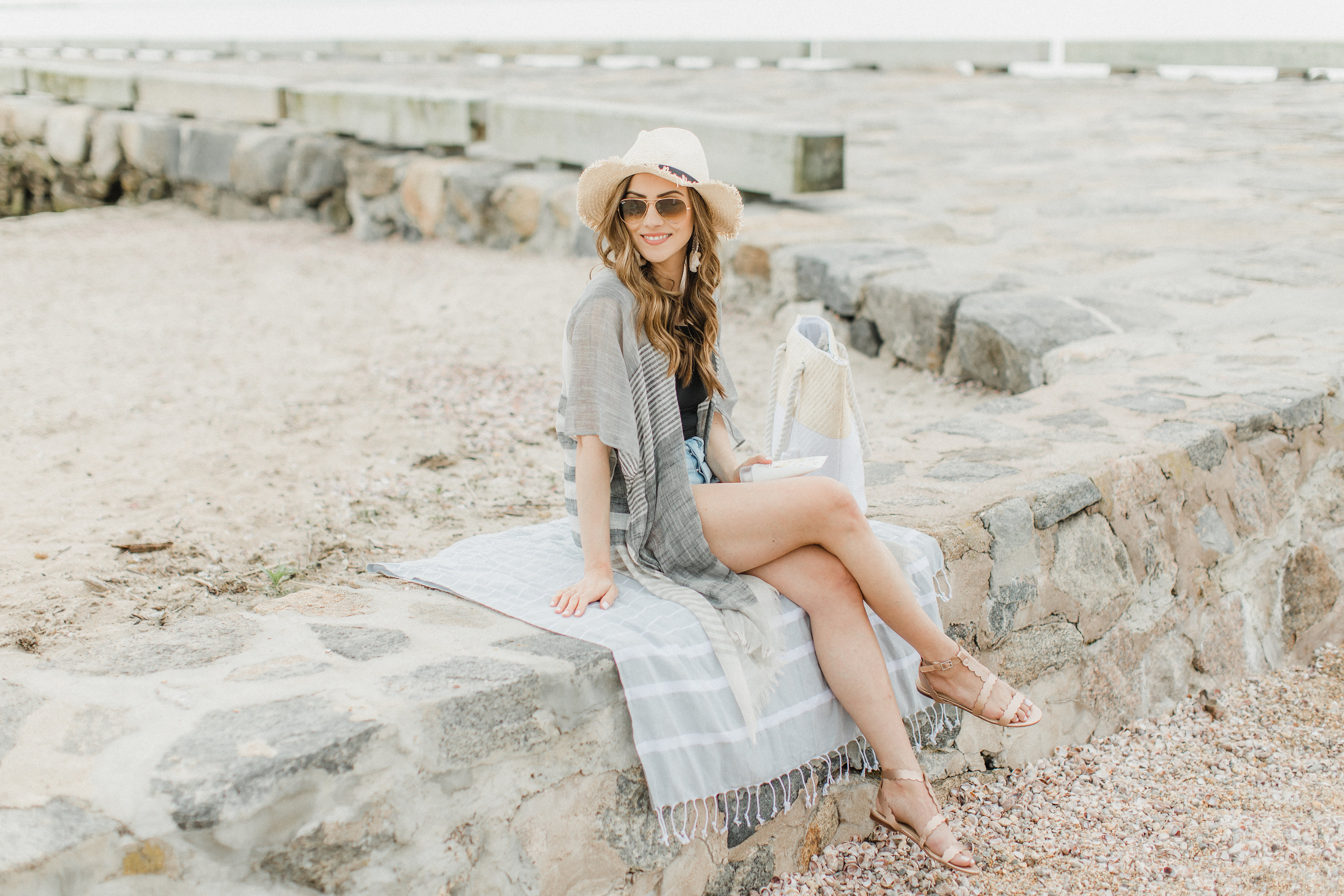 1 // Use a mineral based sunscreen.
I'm really particular with the sunscreen I use on myself and the kids, and switched over to mineral based sunscreens a few years ago. I recently learned that one of my favorite brands, Australian Gold, launched their new Botanical line, which is mineral based and sold at Ulta and Target. The Botanical line features a variety of SPF choices, AND comes in a natural spray form as well (which I love for quick and easy application!). They also have a tinted face lotion, and a specially formulated kids lotion!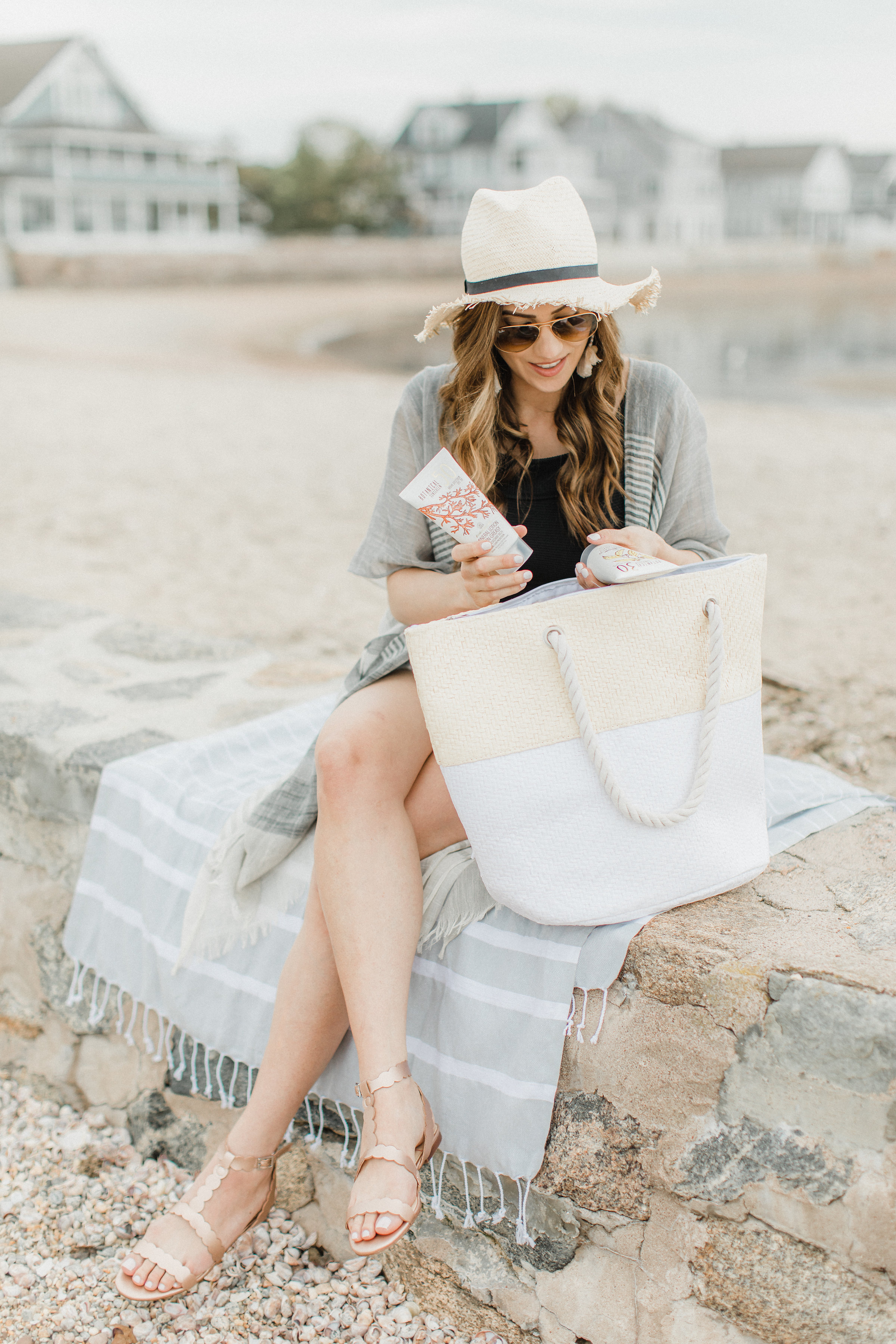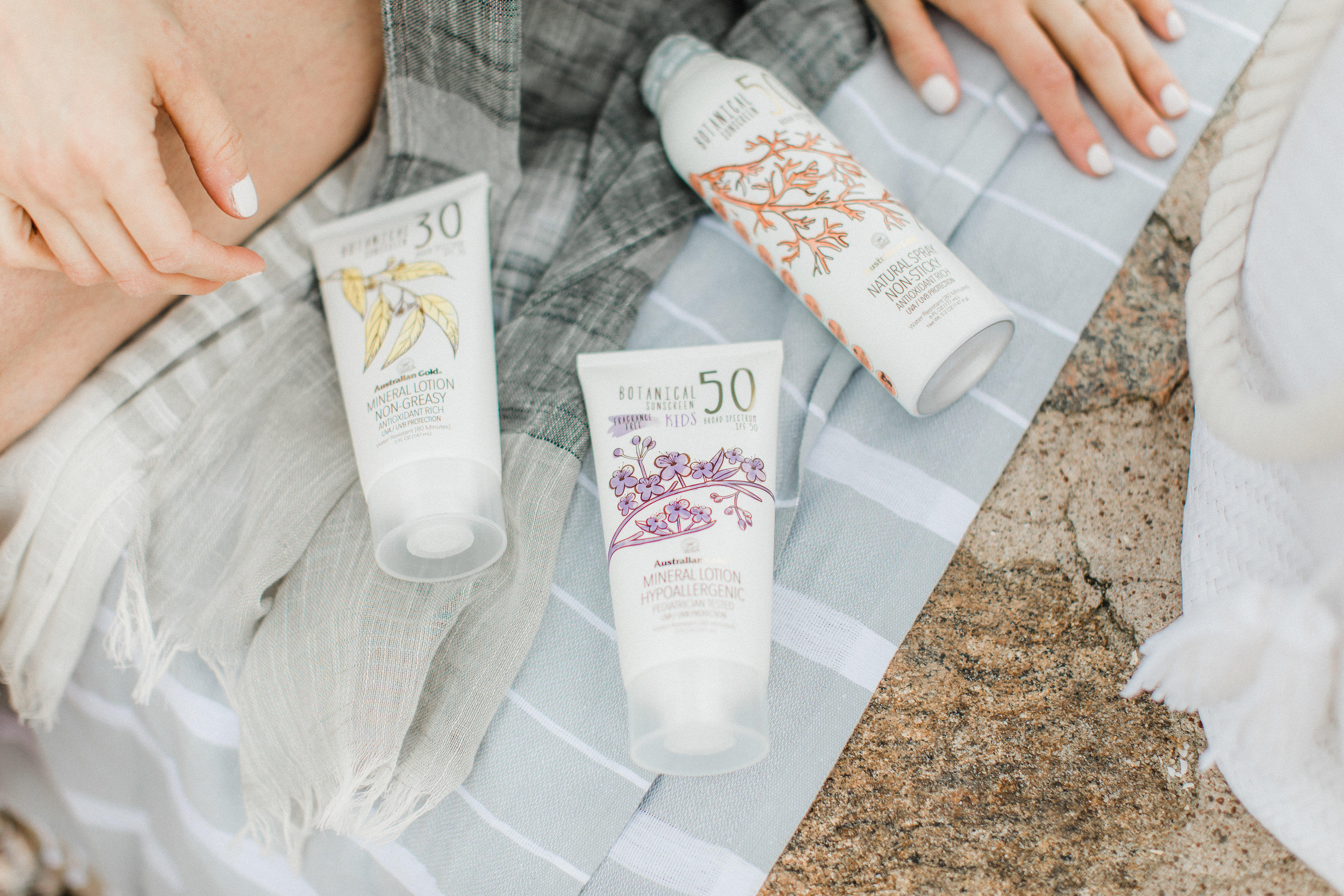 I like knowing the products I'm putting on myself and the kids are formulated with healthy ingredients with no harsh chemicals. It's become an important factor since I started having children because I only want to use the best on their delicate skin. Australian Gold's Botanical line of mineral-based sunscreen are non-sticky, non-greasy, water-resistant and even kid proof! The Botanical line includes an SPF 30 and 50 mineral lotion, an SPF 30 and 50 natural spray, a pediatrician tested SPF 50 kids mineral lotion, and an SPF 50 tinted face lotion. Options for the whole family!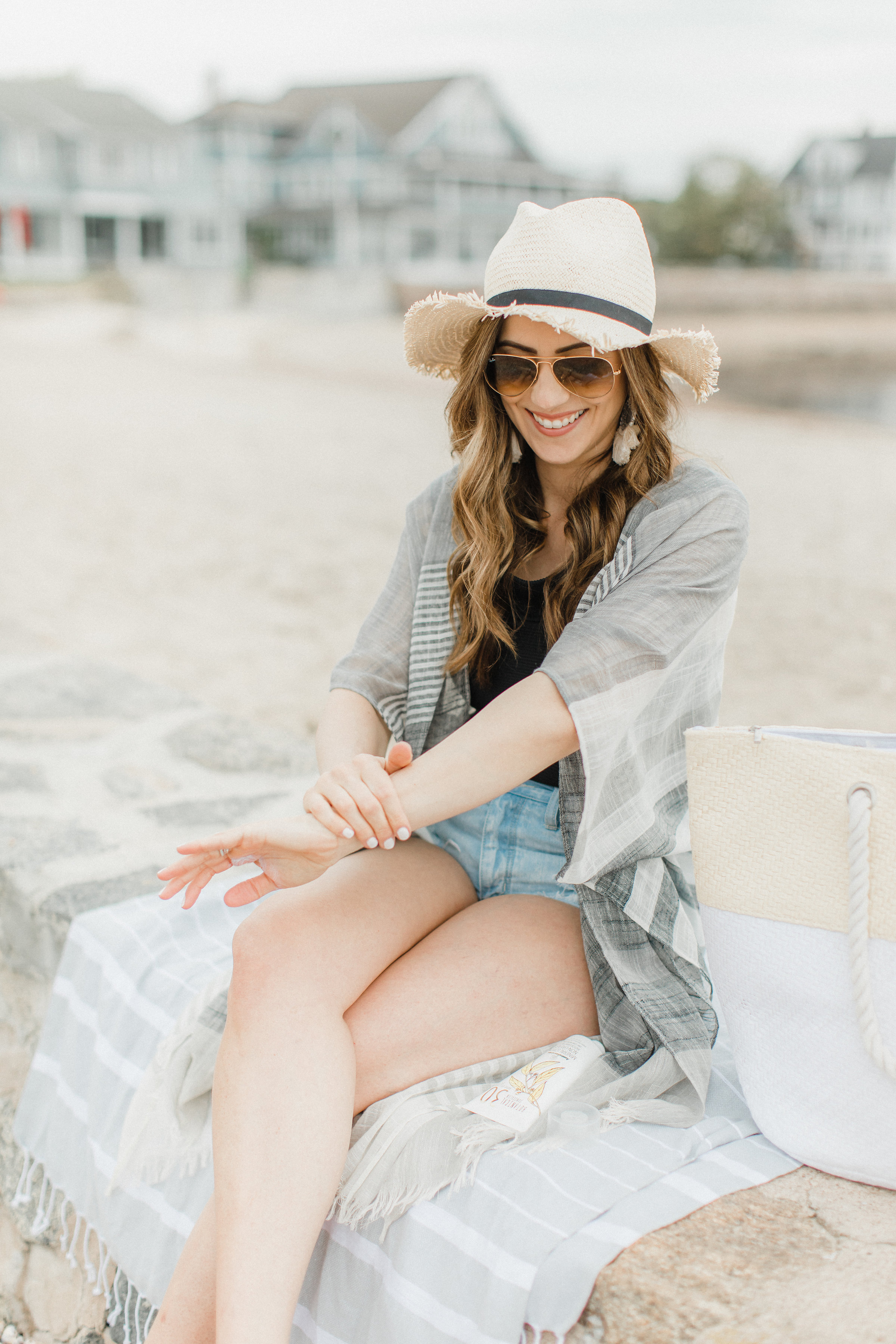 2 // Don't forget your lips!
I always have a lip balm with SPF on hand when I'm outside to avoid burning my lips. The skin on your lips is incredibly delicate, and can burn easily. I always reapply my SPF lip balm often when I'm outdoors!
3 // Always wear sunglasses.
I own a million pairs of sunglasses, and for good reason. Not only are they a great fashion accessory, but sunglasses protect our eyes from harmful UV rays. I wear them almost all the time, even on overcast days, for sun protection.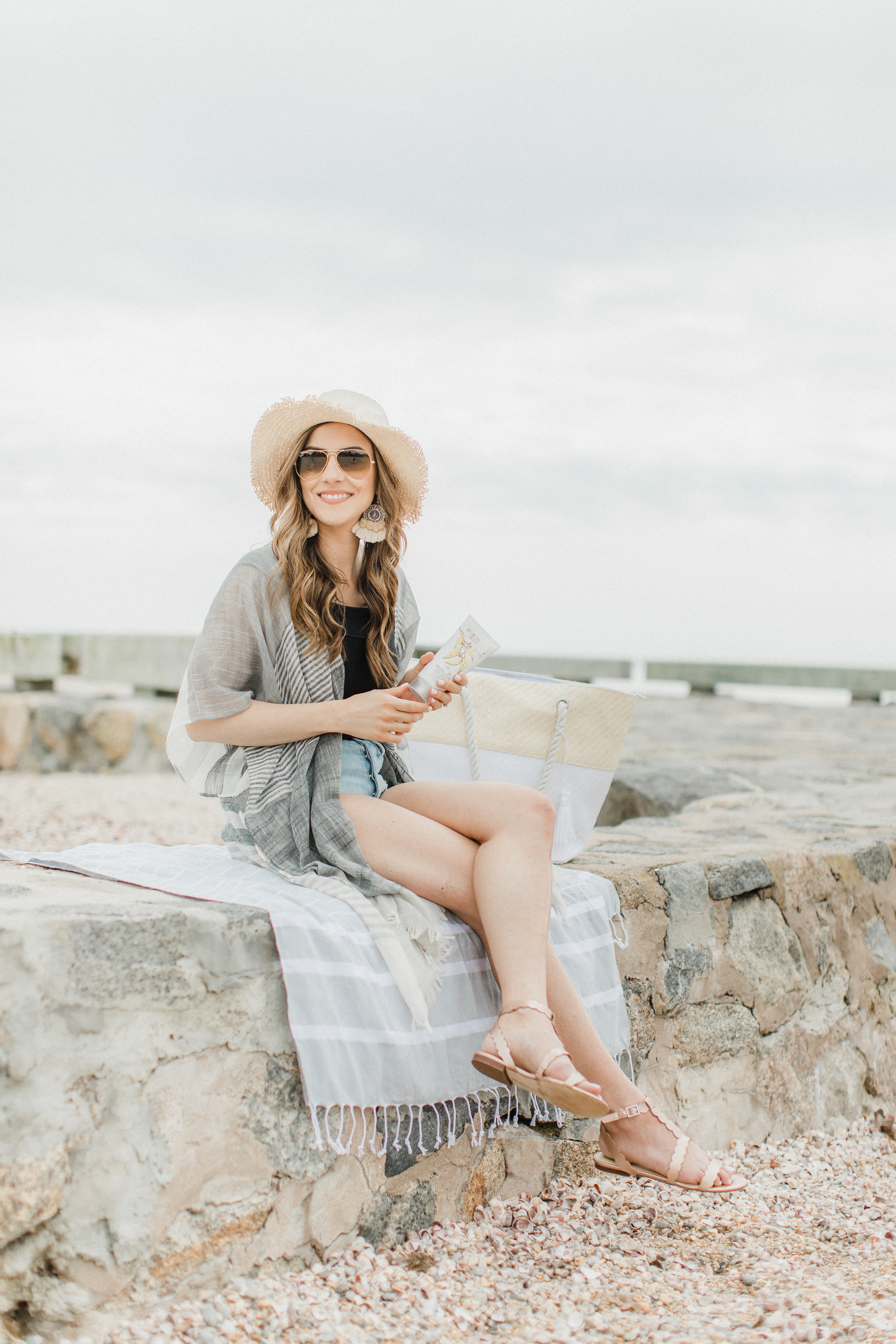 4 // Wear a hat for extra protection.
I never used to wear hats on the beach, but lately I love them for some added sun protection. I'm very careful to avoid too much sun on my face, since it's one of the first places to show signs of aging. Wearing a panama or wide-brimmed straw hat gets the job done (and looks cute, too!).
5 // Stay hydrated.
Being outdoors on a hot day can be incredibly dehydrating to your skin, so it's crucial to stay hydrated as best you can! I always have a cold bottle of water on hand, and I avoid any sugary drinks or coffee and tea while outdoors (coffee and tea are dehydrating!). If you need a little flavor, infusing fruit in your water is a healthy way to satisfy your taste buds!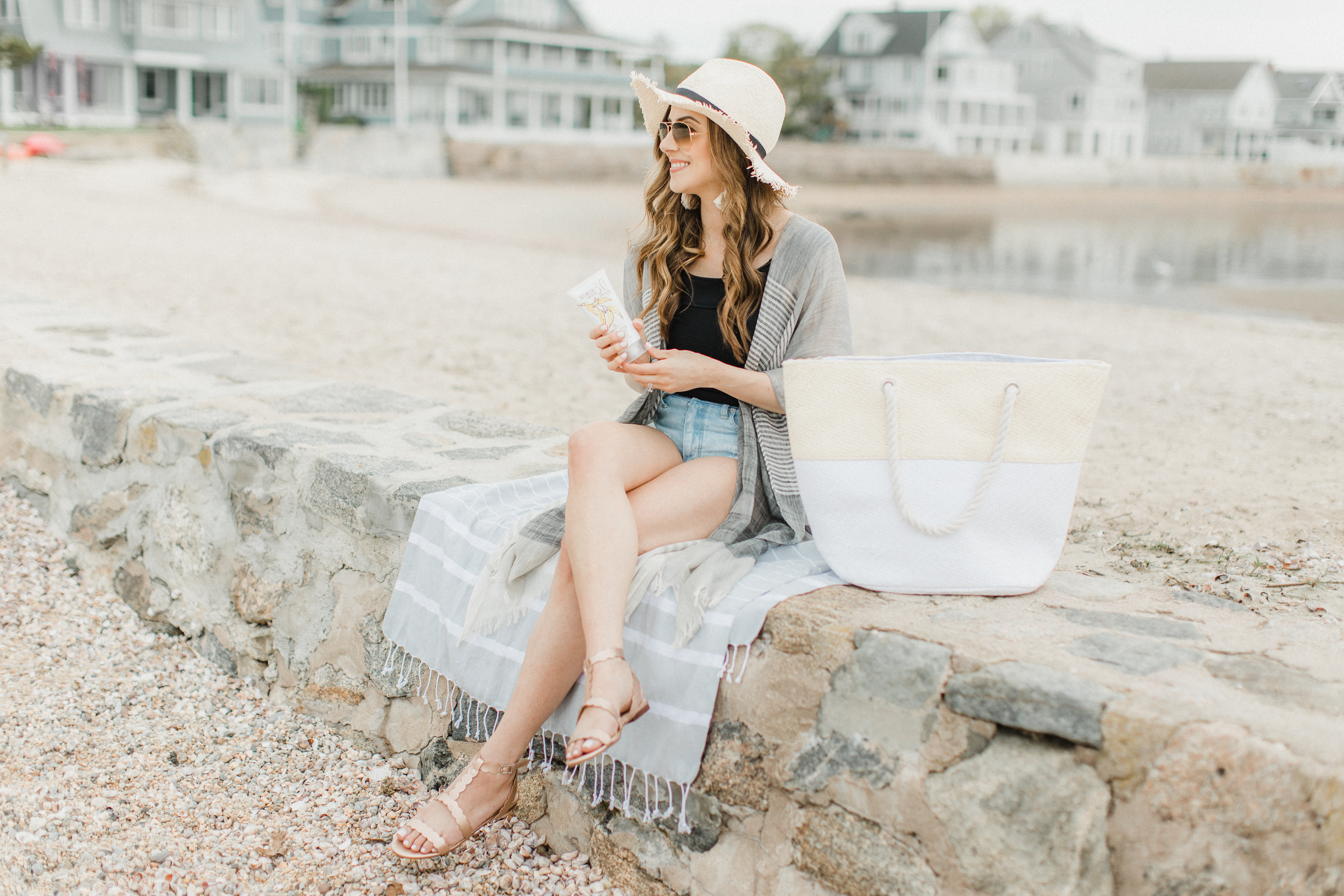 Your skin is the largest organ in the body, and the first to show signs of aging! It's so important to protect it from the sun as best you can to avoid damage! I'd love to hear some of your own personal anti-aging skincare tips for the summer in a comment below!
Be sure to check out Australian Gold's Botanical line at Ulta and select Target stores near you!
This is a sponsored conversation written by me on behalf of Australian Gold . The opinions and text are all mine.
(Photography by Victoria Gloria Photography)