Thank you to Nordstrom for sponsoring today's post!
It's our favorite time of year…beach season! Living by the shore means we are there a LOT during the summer, so we are fully stocked with Beach Essentials for Kids. Today I'm sharing a few of our favorite items that are necessary for our beach trips this season!
Beach Essentials for Kids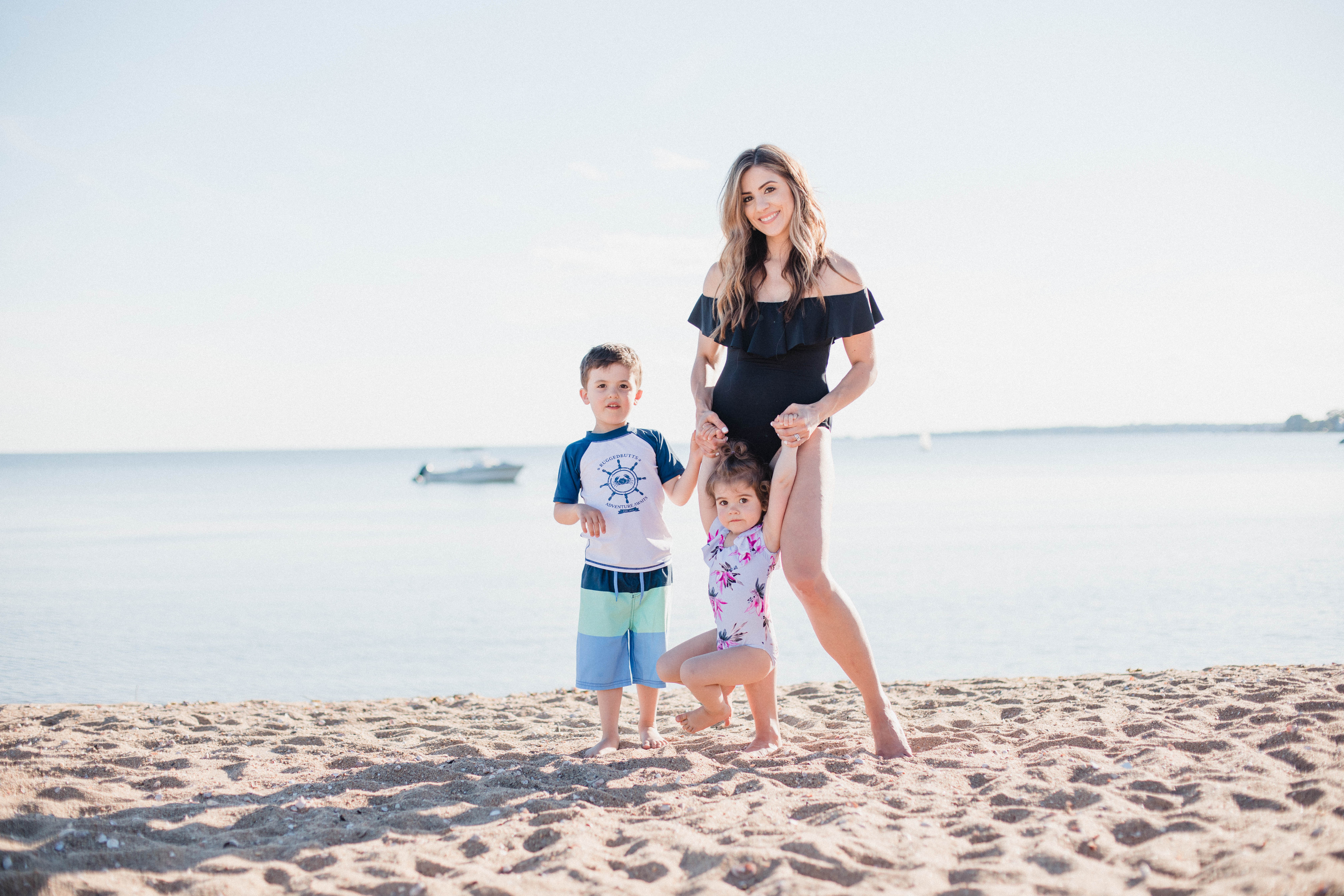 1 // Swimwear
This is kind of a given for the beach, right? I get a few new suits for the kids every year because we are always at the beach in the summer time. I prefer rash guards and one-pieces because I know their little bodies are extra protected from the sun. I love the nautical style of this RuggedButts Adventure Awaits Rashguard & Board Shorts Set that Landon is wearing. This O'Neill Sydney Print One-Piece Swimsuit for Noelle reminds me of a tropical vacation. It's SO cute, and they actually have a matching one for adults, too! (My swimsuit can be found right here!)
FOR BOYS


FOR GIRLS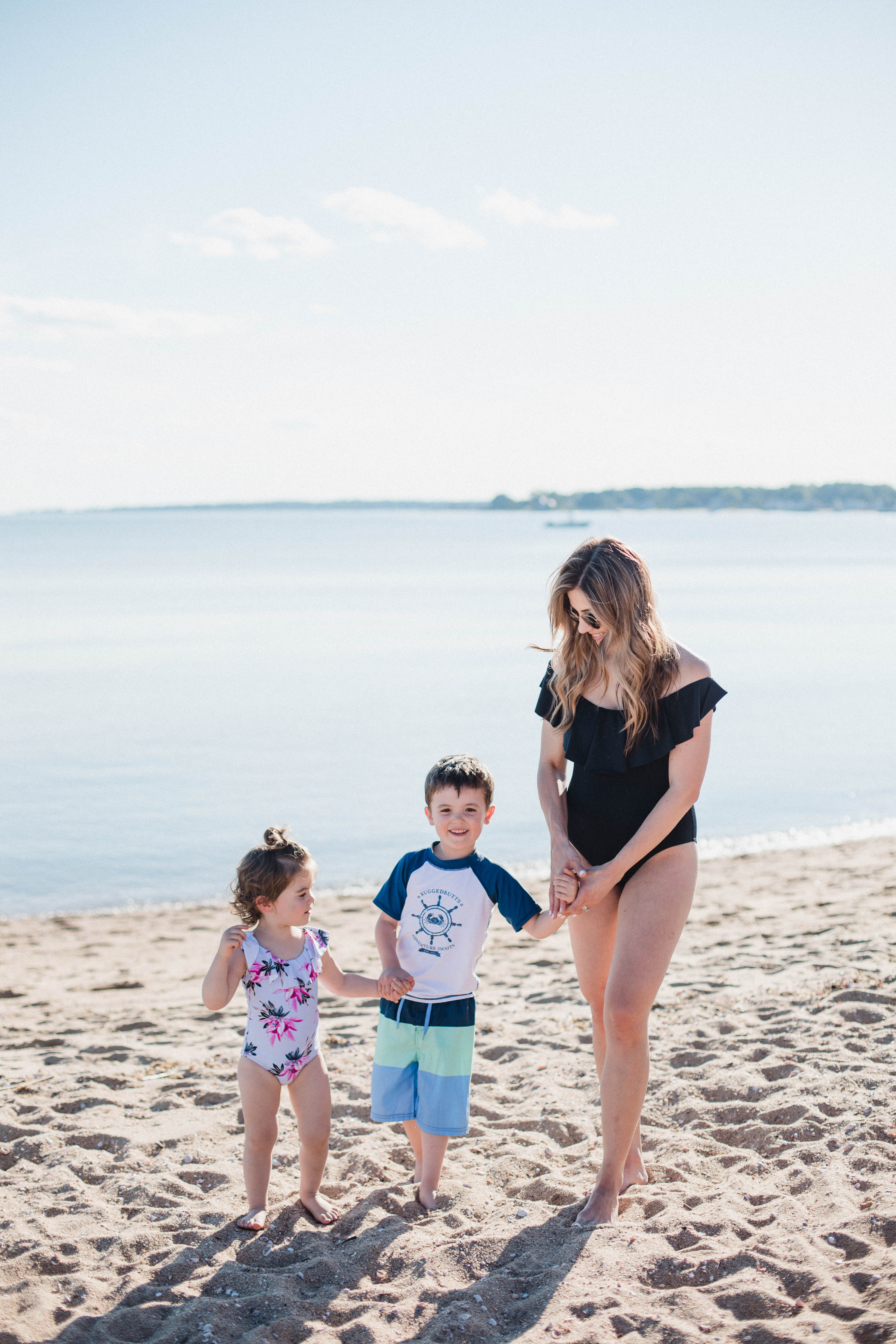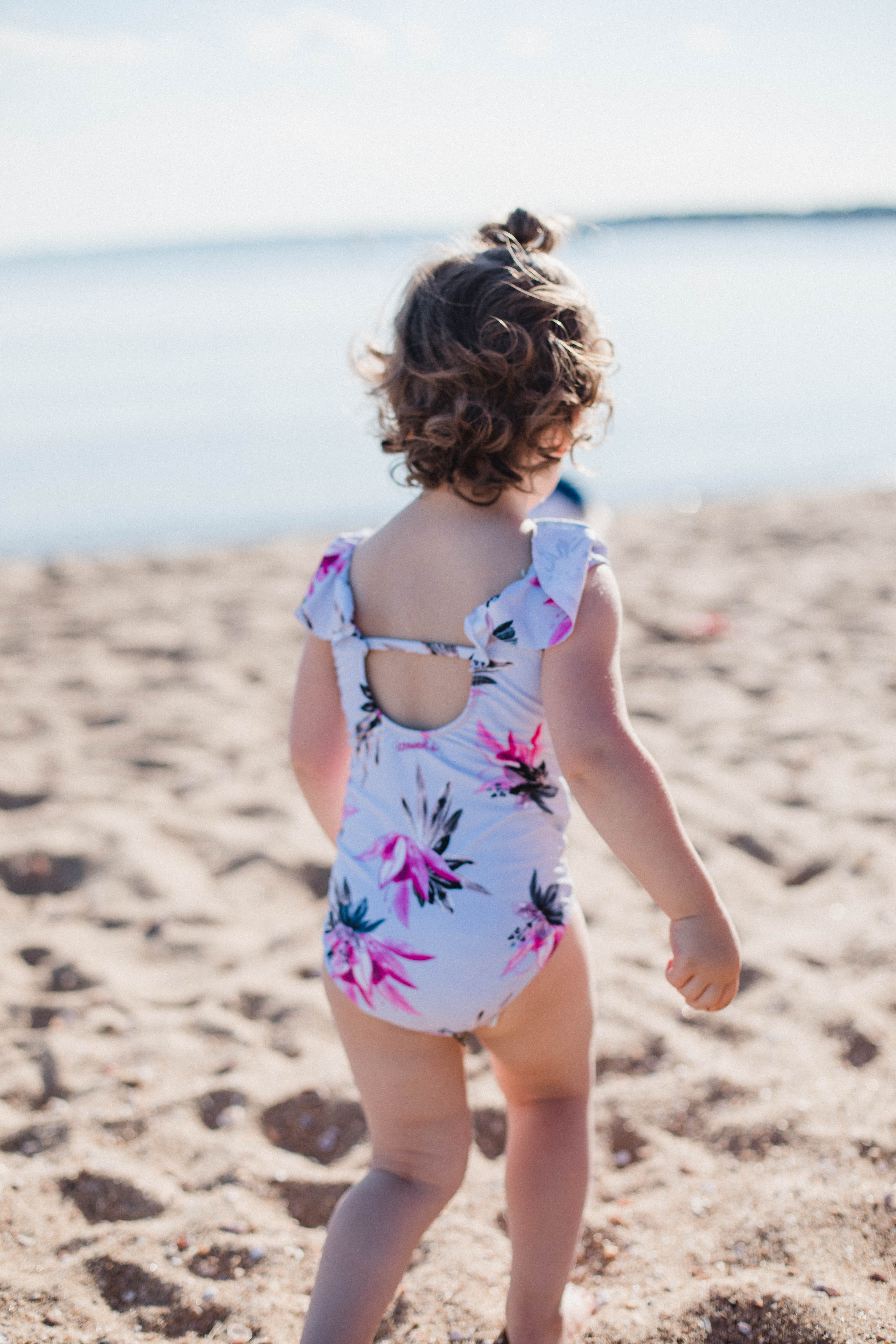 2 // Beach Shoes
Our go-to brand for beach shoes is Native Shoes. We're used them for a few years now, and I love how well they hold up and how easy they are to clean! I prefer these over any other pair of shoes in the summer times because I can simply rinse them off and be done. The perforation also makes them breathable for your kiddo's feet! They's super easy to slip on and off and don't involve and tying or velcro! I get the kids a new pair of Natives every year. Landon is wearing Native Jeffersons, and Noelle is wearing Native Jeffersons in Iridescent Pink (of course!).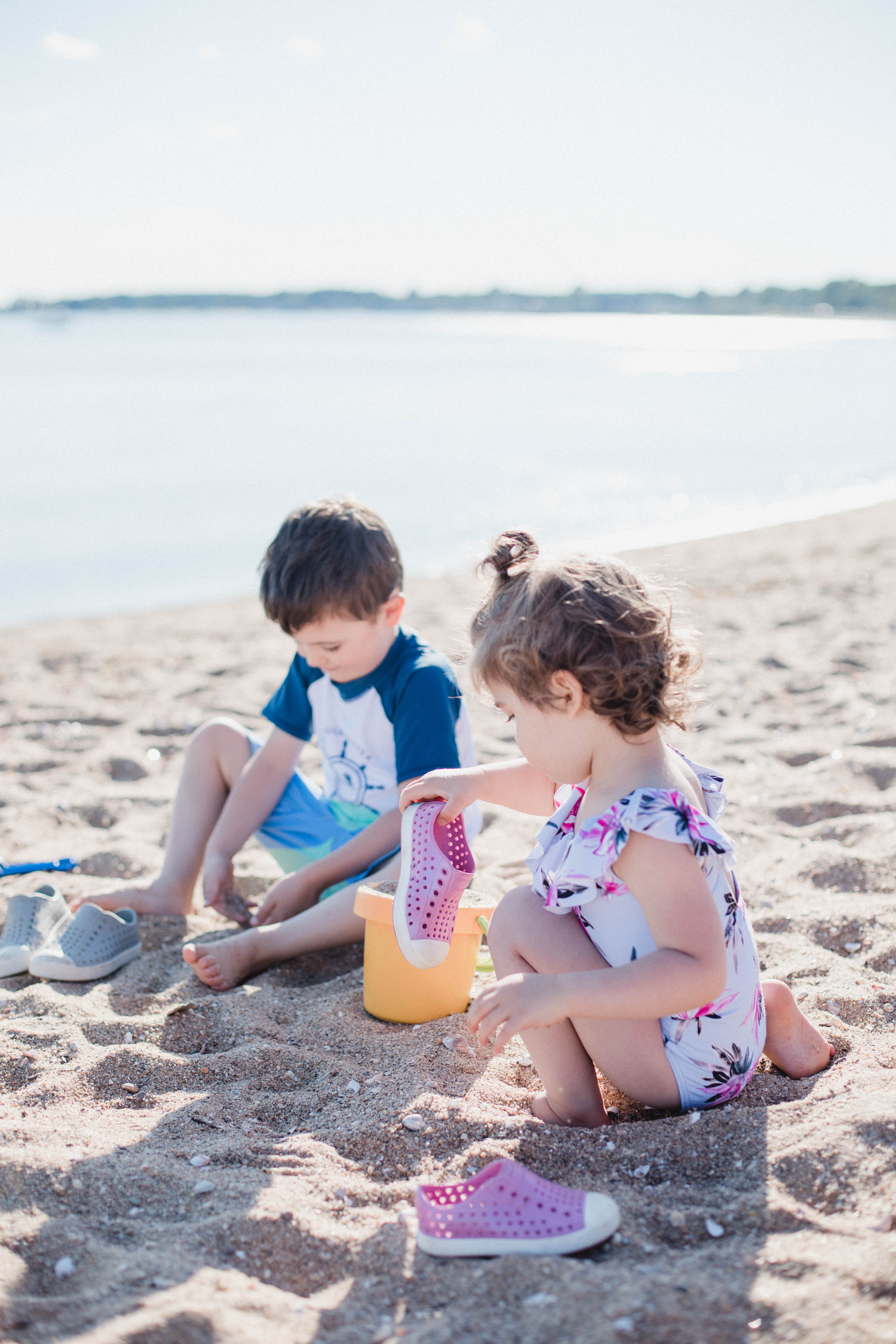 3 // Beach Towels
Beach towels are a basic necessity for the beach, and I like to bring one for each of the kids plus an extra just in case. I really love the Stephen Joseph Tote, Hooded Towel, and Toys set from Nordstrom because they come with all three things in one! The kids can hold their towels and beach toys in the little tote bag, which makes me have one less thing to carry from the car!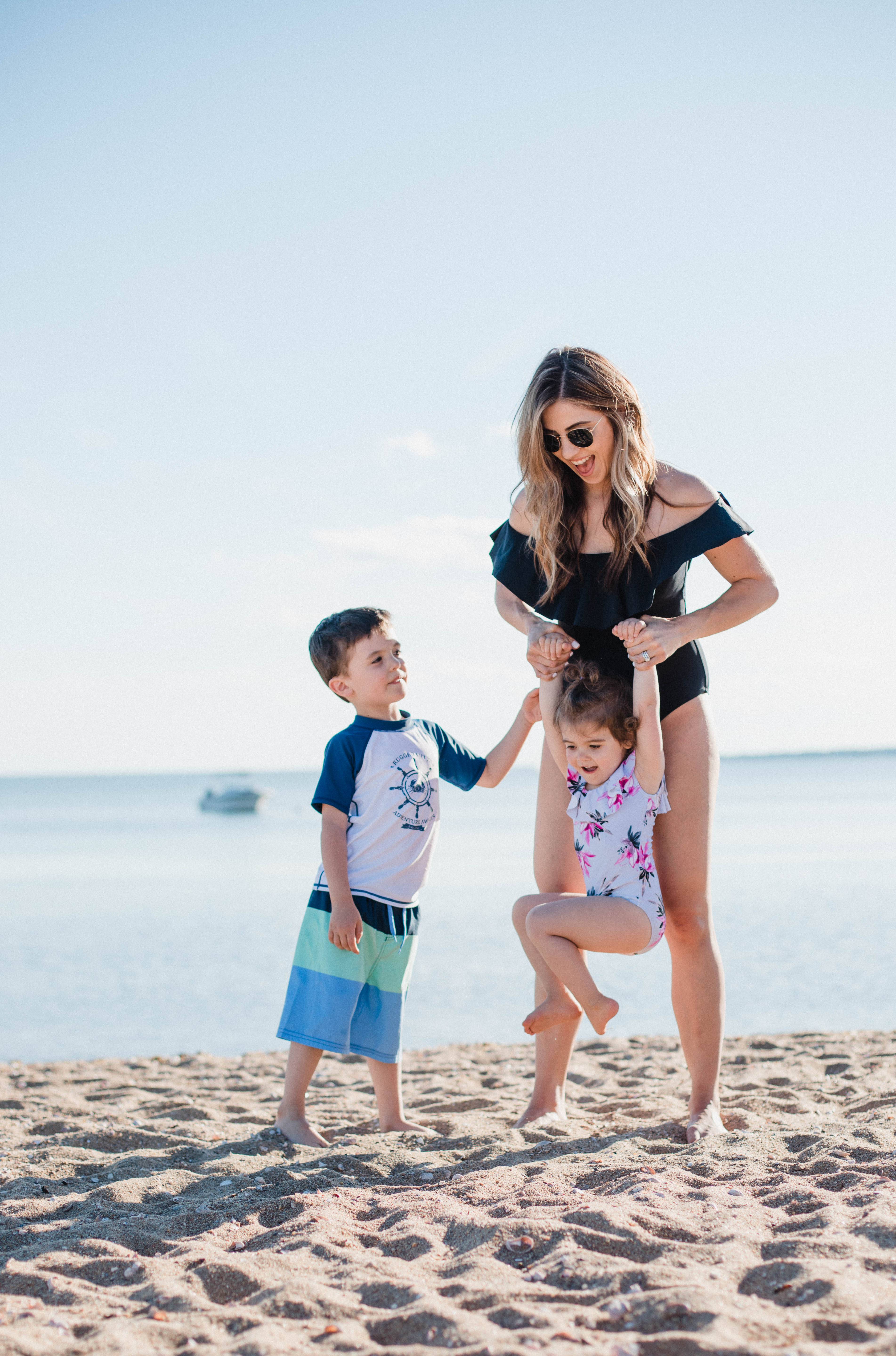 4 // Beach Toys
I will never be at the beach without beach toys. They are CRUCIAL for going to the beach with kids! Even if it's a shovel and a bucket, it's necessary! My kids actually have their own little beach totes that carry their own beach toys (less fighting that way!).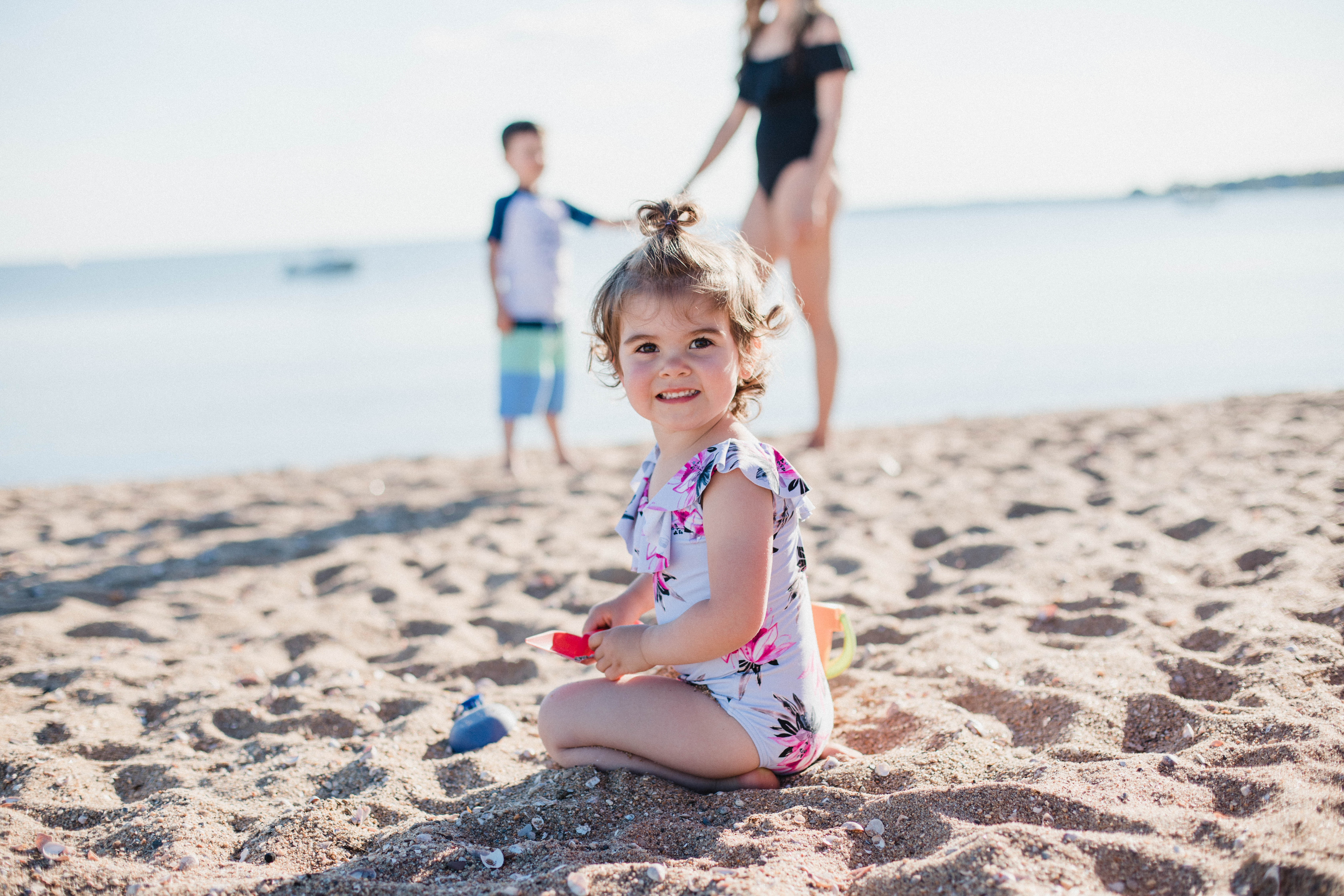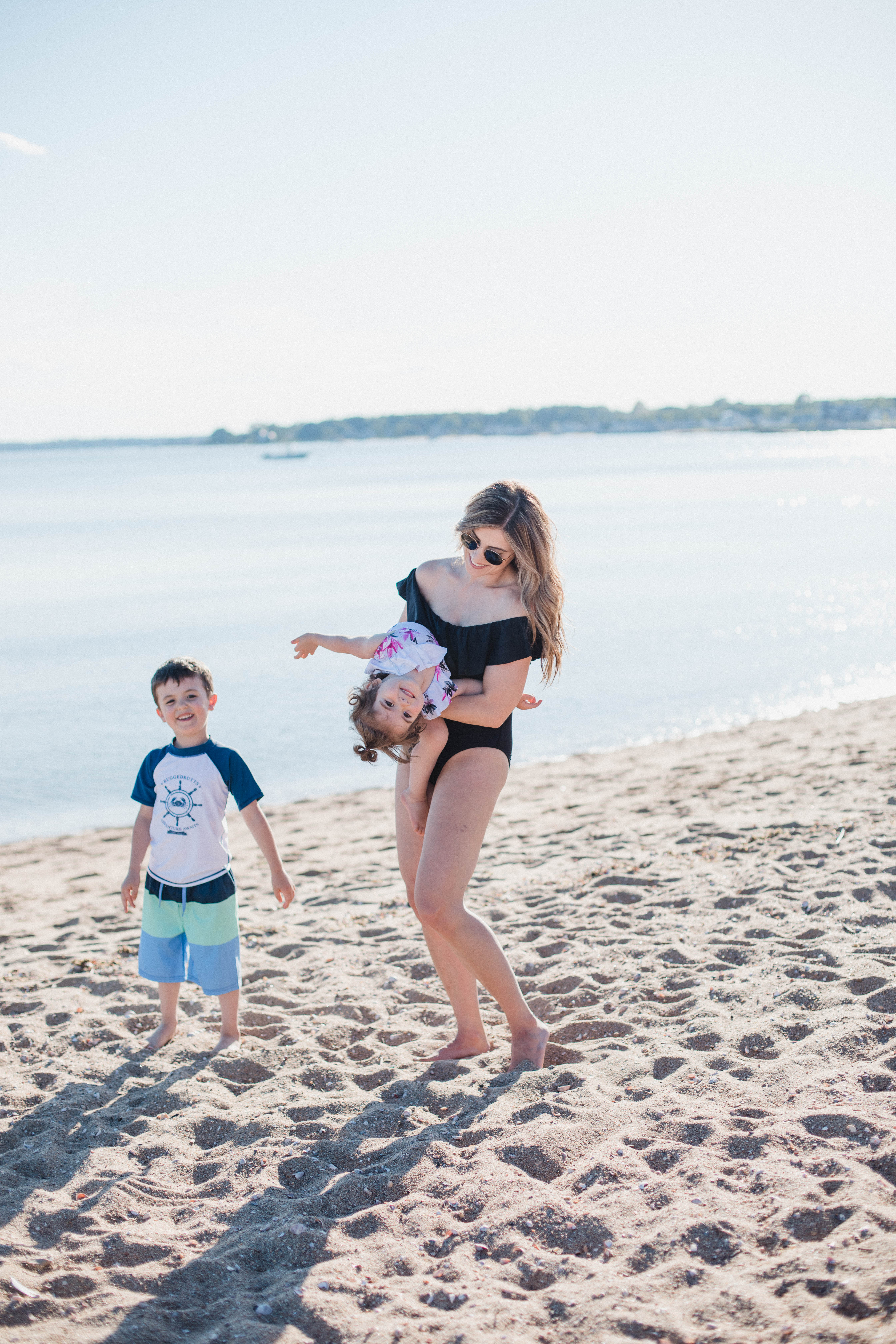 5 // Sunscreen
I always have multiple bottles of sunscreen in our beach bag because we're reapplying often during our beach days. I love a variety of brands, but thought this Sunshine and Glitter Sparkle Sunscreen is so cute! Noelle will flip when I show her!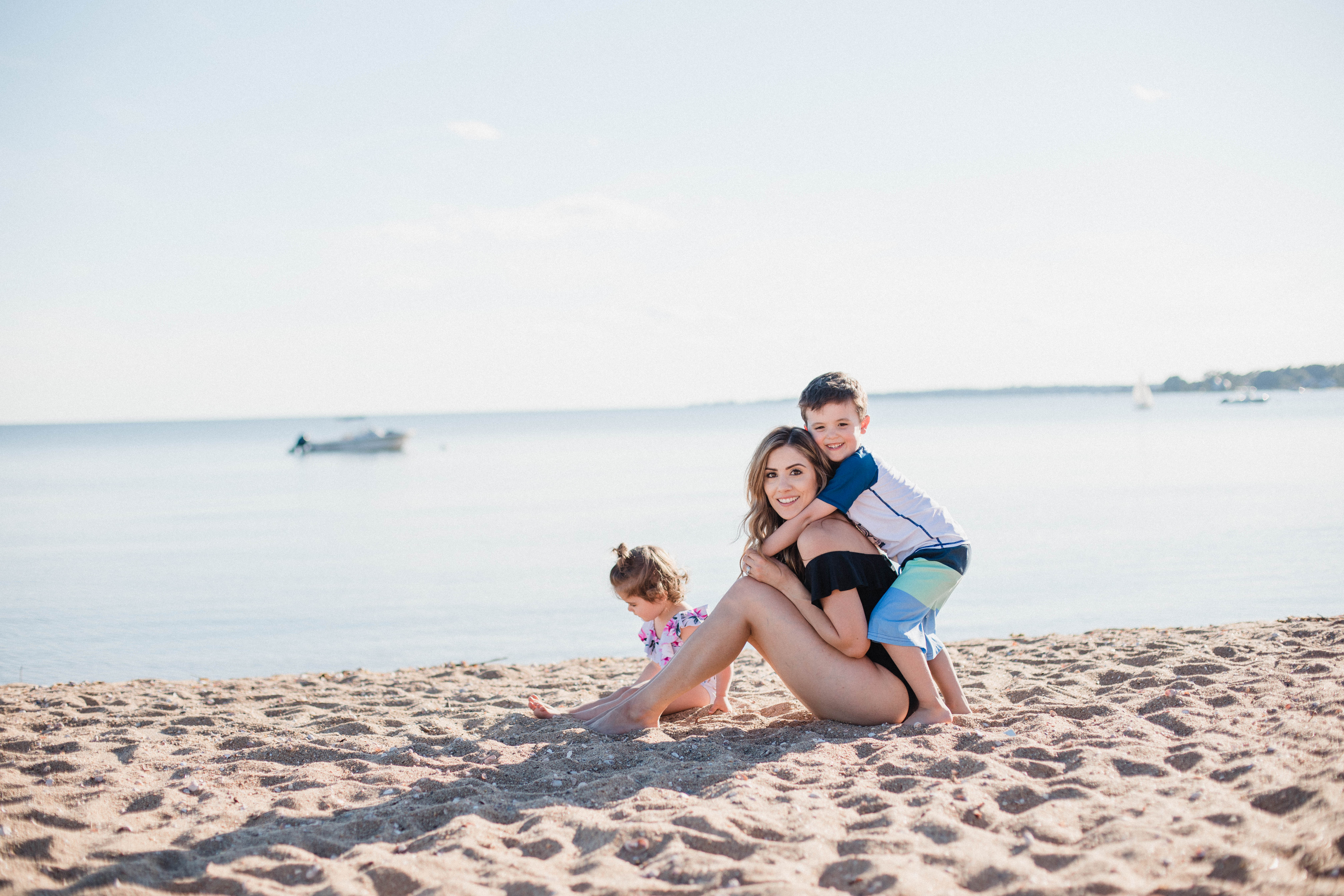 The best part is everything I shared in this post can be found at Nordstrom! I'm all about one-stop shopping, and you really can't beat their free shipping and return policy. It's difficult to get to the store with 3 kiddos, so online shopping is the way to go! But sometimes that can be hard when you can't see the item in person, which is why I love their free return policy. It hassle free, and makes it easy!
I'll be sharing more family beach essentials (including umbrellas, chairs, tents, etc) soon, so stay tuned!