Thank you to The Company Store for sponsoring today's post!
Landon and Austin's room has been in the process of getting a little makeover to accommodate the two, and as a result Landon got a bed upgrade! He's been SO excited to share a room with his little brother, so I've been trying to make the process really fun for him (so he feels extra special). With his new bed came new bedding, so we upgraded some bedding basics. I feel like bedding basics often get overlooked, but they're a really big part of a bed setup because they protect the mattress and pillows and help with longevity. Today I'm sharing what basics we are using in Landon and Austin's room!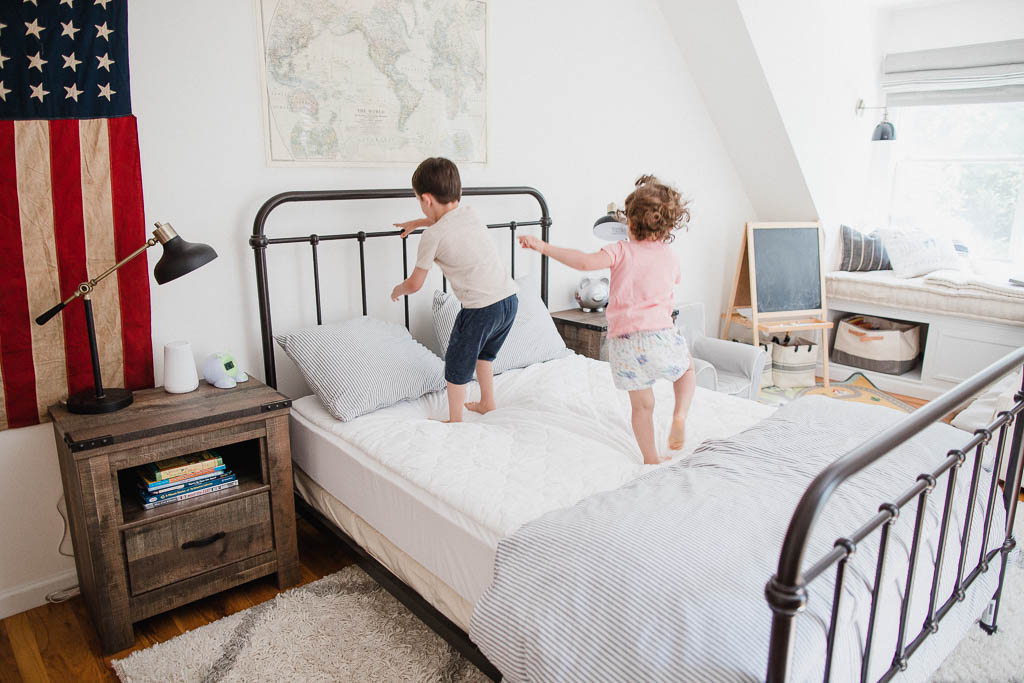 1 // Waterproof Mattress Pad
One of the first things we did when moving Landon into his "big boy" bed was to get a waterproof mattress pad. Accidents are bound to happen with young kiddos, so having this to protect the mattress is really important. This Quiet Waterproof Quiled Mattress Pad by The Company Store wicks moisture away, and is machine washable in case of accidents! It offers an extra layer of cushion, too. It's also hypoallergenic, which is something I take into conservation with my kiddos' bedding!
2 // Organic Cotton Allergy Pillow Covers
We are big with seasonal and dust allergies in our house (no matter how much we clean!) so I like having these Organic Cotton Allergy Pillow Covers from The Company Store on all of our pillows. They protect against dust mites, pet dander, and other harmful allergens, which is has been helpful for my sensitive kiddos. They zip right over the pillow, and you can then slide your pillowcase on top. They're machine washable, too, so I throw them in when I change the kids' sheets!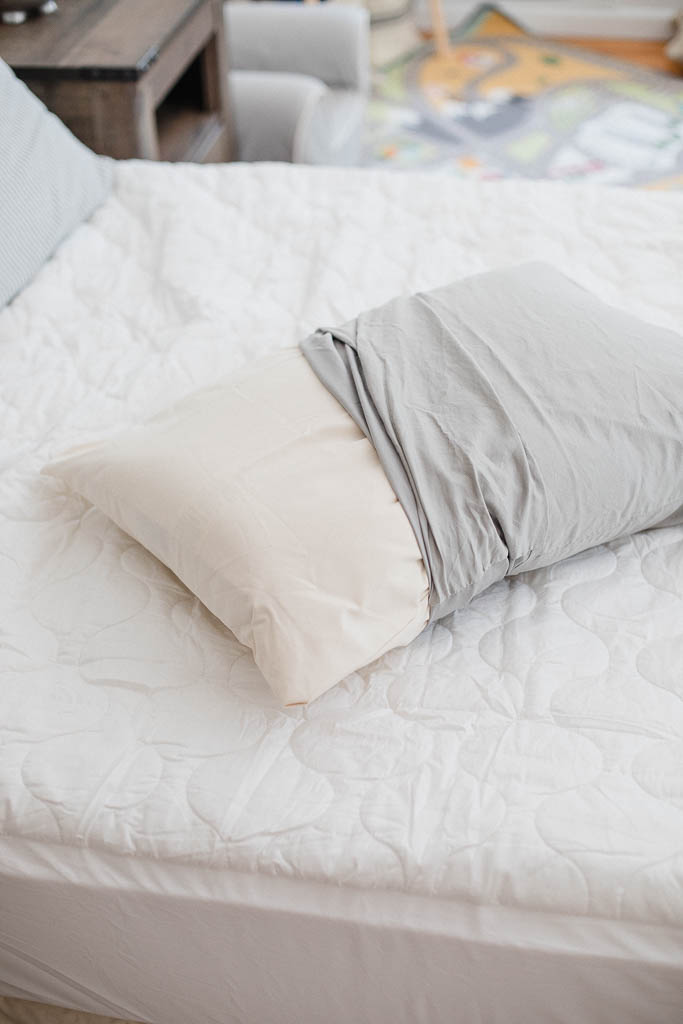 3 // Organic Cotton Allergy Mattress/Box Spring Protector
Along with the pillow covers, I like to use a mattress and box spring protector cover as well. Again, I like that it protects against dust mites and other allergens that can get caught up in the mattress fabric. And because they're organic, they're crafted without any chemicals, dyes, or added treatments, which is something else I highly consider for my children!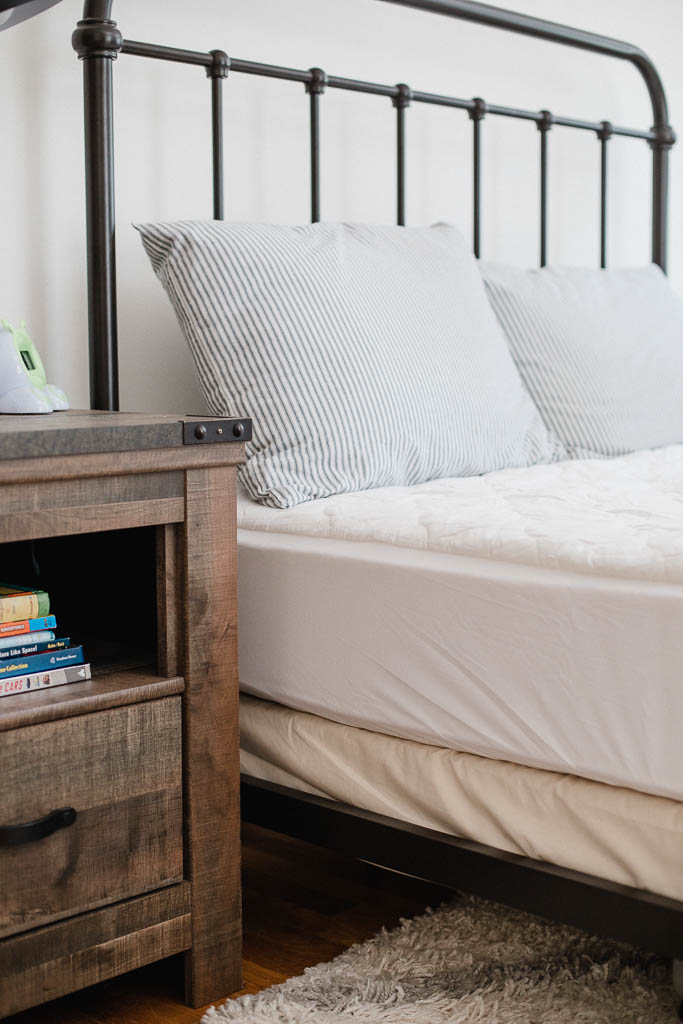 4 // Mattress Pad
Landon's mattress got an upgrade with the Comfort Cushion Memory Foam Mattress Pad, which is another great bedding basic. It molds to the shape of your body for a comfortable night's rest. The mattress we bought for his bed ended up being very firm, so this makes it much more comfortable for him!
We've still got some work to do in their room, but Landon (and Noelle, if you couldn't tell!) is loving his new bed! I know with The Company Store bedding basics, we'll get longevity out of his mattress and pillows until it's time for another upgrade!