Thank you to Amazon Handmade for sponsoring today's post!
Hands up if you're an Amazon Prime mom? Or just an Amazon mom in general? I enrolled our family into the Prime program years ago, and I honestly don't know what I ever did without it! And now, three kids later, Amazon is almost like my lifeline for everything. Need diapers? Amazon (and a dash button at that!). Birthday present? Amazon. Groceries? Amazon. You get my point 😉 So when I found out Amazon actually has an entire section of HANDMADE items, I was like whaaaaat! This was news to me, and maybe it is to you too! So I wanted to share with you some of the Best Handmade Gifts on Amazon today!
Best Handmade Gifts from Amazon
All of Amazon Handmade's items are genuinely handcrafted and unique and made by Artisans and small businesses. I was so impressed by the quality of the items I received, and love that I have the ability to purchase one-of-a-kind, handcrafted items at one of my favorite places to shop. Many items can be personalized or customized, as well! I was also pleased to see that some items are available for Prime shipping, which is AWESOME when you're in a pinch! I round up some of my favorite finds below.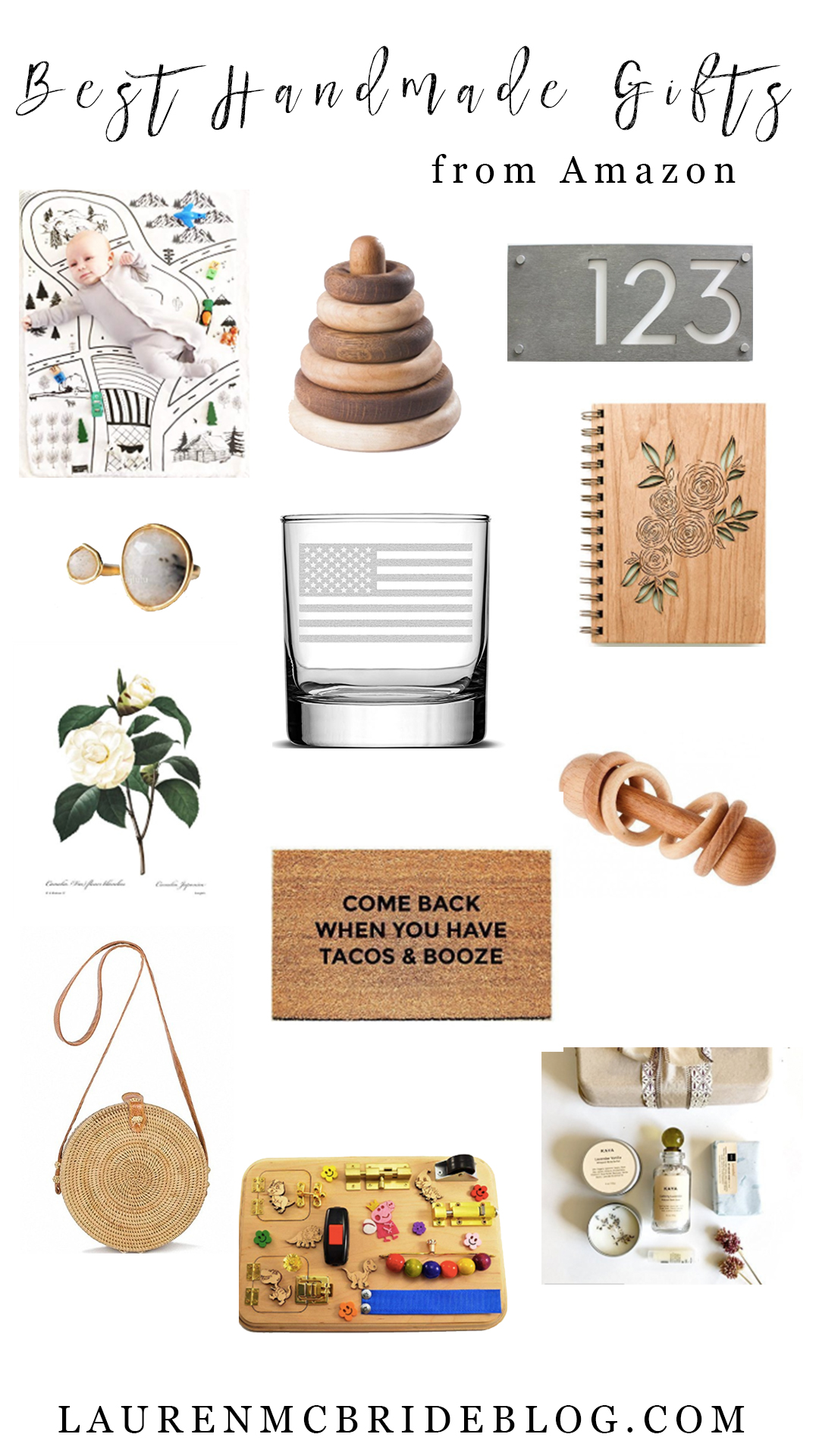 Small Play Mat //This little play mat is absolutely adorable for toddlers! I like the neutral color, too. It's great for imaginative play, and will keep your littles entertained!
Wooden Stacking Ring Toy // I love this wooden version of the standard stackable ring set we pretty much all have for our babies!
Modern Concrete House Numbers // I absolutely love the look of these house numbers, and I'm actually debating having them made for our home! I think it's a unique way to display your house number and adds some curb appeal.
Double Stone Labradorite Open Circle Gem Stone Ring // This gem stone ring is just a stunning statement piece that would look great everyday or in a more elegant setting. It's incredibly versatile, and I love the neutral gemstone color.
Premium American Flag Whiskey Glass // For the patriot in your life! This American Flag whiskey glass makes a great gift for your 'Merica loving spouse, friend, or family member.
Ranunculus Laser Cut Journal // These laser cut journal and beautiful in person, and the perfect gift for a new grad, college student, or anyone who love journaling. I scooped one up for myself and plan to use it for my daily devotional. The detail is unreal!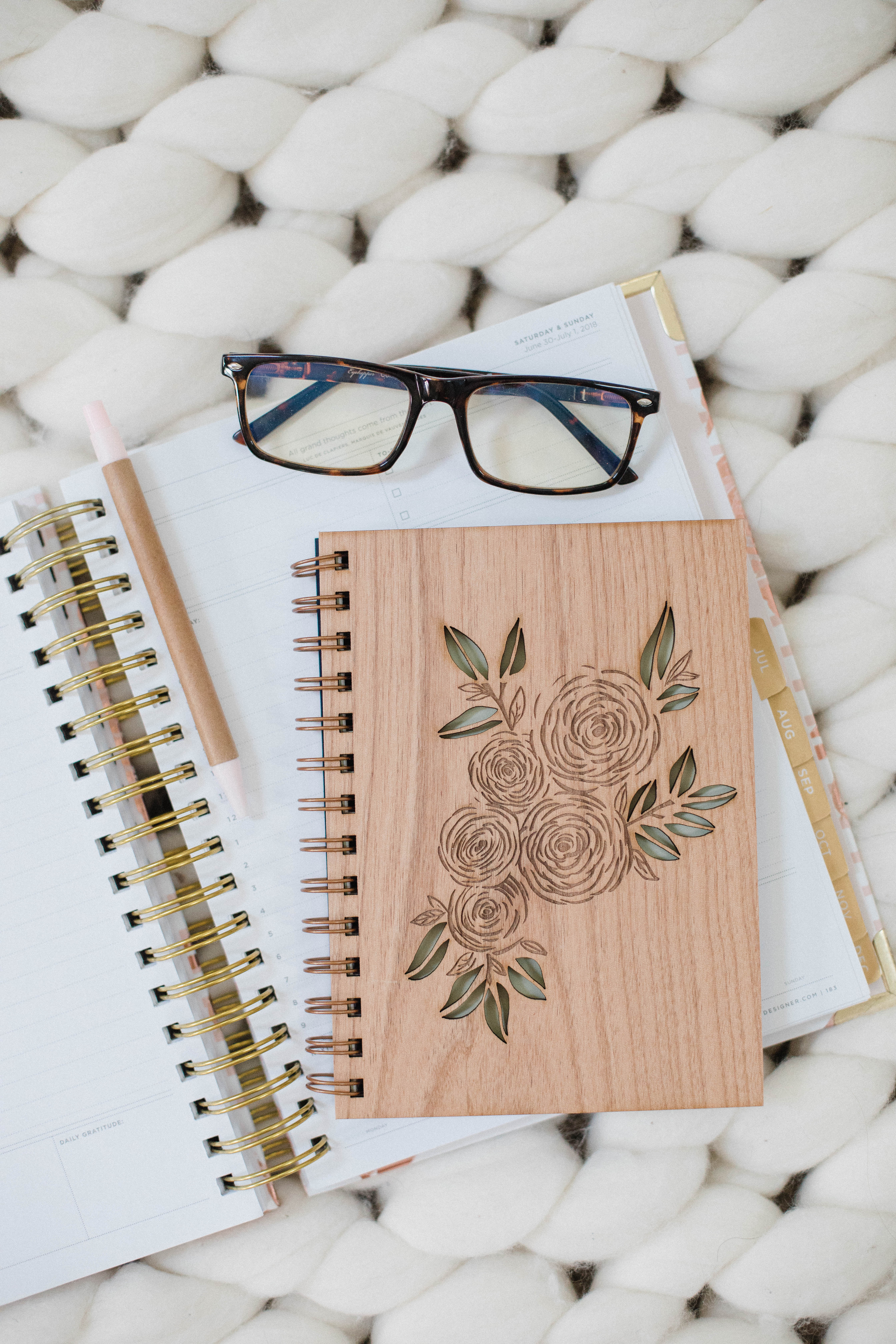 Botanical Prints, Set of 3 // These botanical prints have a vintage flair, and would be a stunning focal point framed in any room. I can see them hung vertically in a dining room, or horizontally on the living room wall.
Come Back When You Have Tacos and Booze Doormat // This doormat is the PERFECT housewarming gift! There's a variety of phrases to choose from, but this one stuck out to me because I know MANY friends it would be fitting for 😉
Wooden Rattle with Rings // I actually grabbed this for Austin since he's starting to shake and swat at some toys, plus it's great for teething! I've also been more drawn to the wood baby items instead of colored plastic.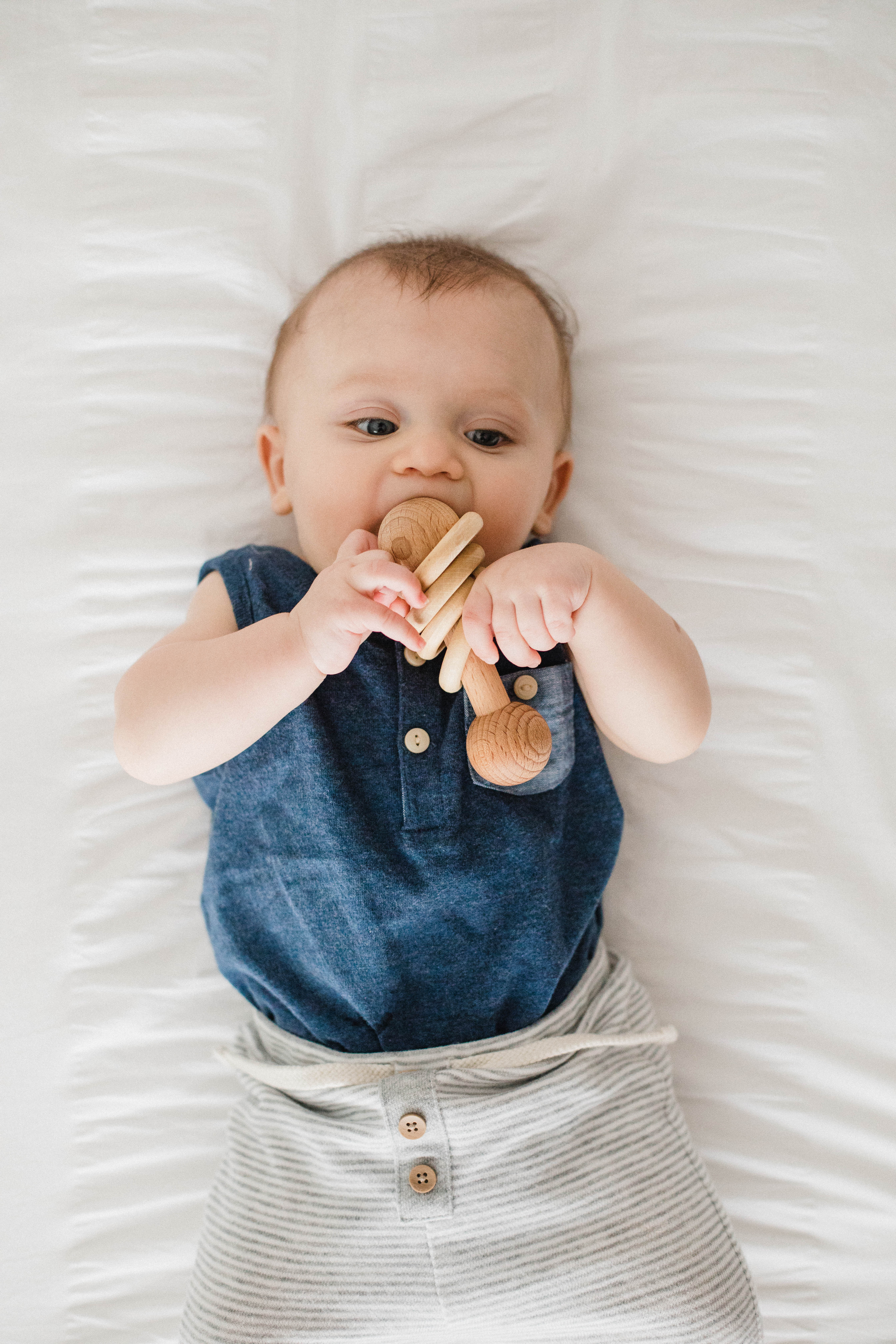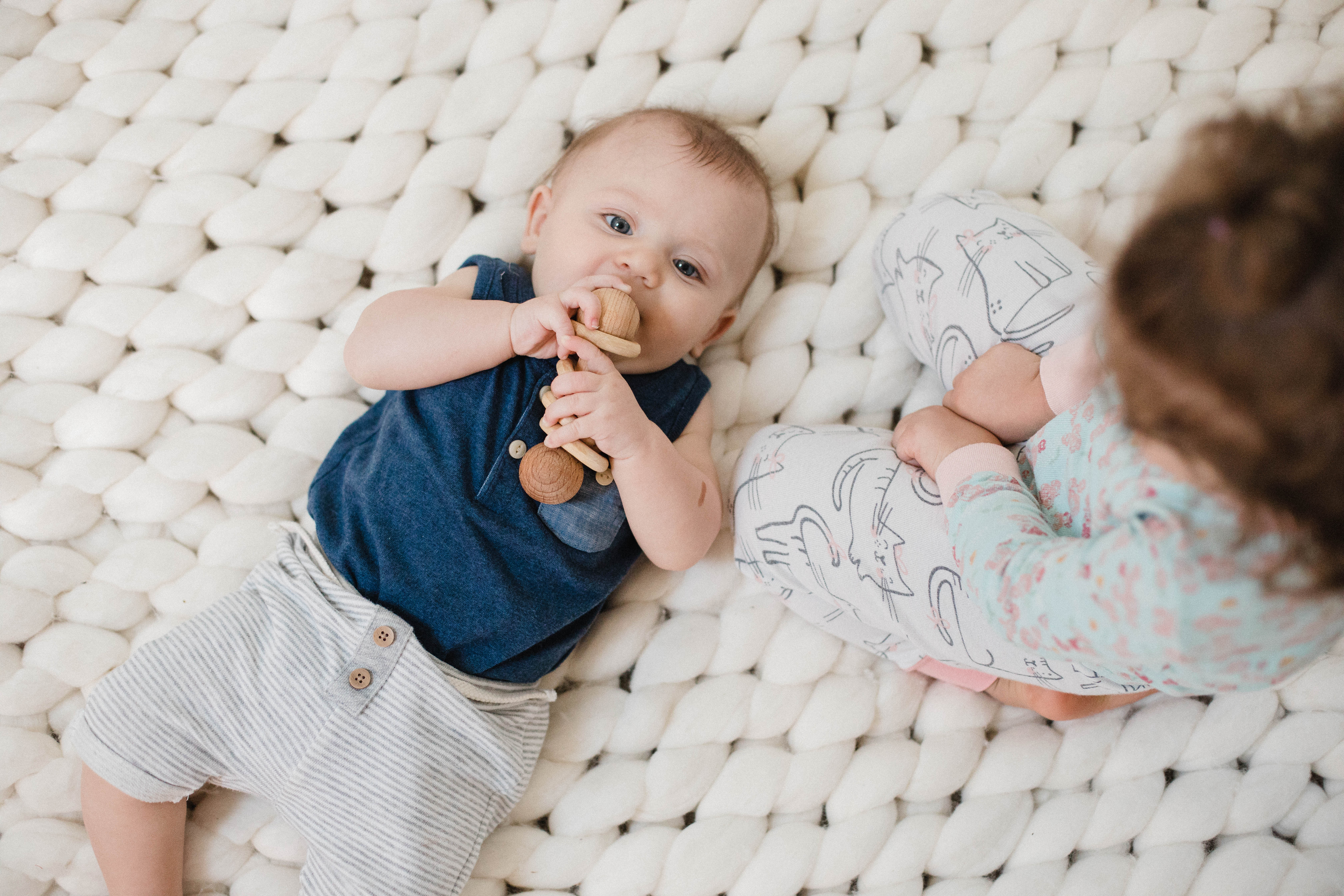 Round Rattan Bag //I actually have this bag, and LOVE it. It's perfect for summer and goes with just about any outfit. You've probably spotted it on my Instagram feed! Regarding the reviews, I had zero issues with the odor of the bag! The rattan naturally has a scent, but it goes away upon opening the package and is now a non-issue. 🙂
Travel Sensory Board // This is a GREAT gift to keep toddlers busy in cars, on planes, or just for some quiet time! I love the unique craftsmanship of this item.
Kaya Lavender Gift Set // I was so thrilled to see I could get an organic and natural spa gift set on Amazon Handmade with Prime shipping! This is a wonderfully handcrafted and unique gift idea because it's made with all natural ingredients and great for anyone deserving of a little at-home spa treatment. It would be great for expectant or new moms, too!
There are SO many other amazing, handcrafted gift ideas on Amazon Handmade. It was hard to narrow down my favorite items! If you're looking for a unique, one-of-a-kind gift idea, I highly recommend checking out Amazon Handmade..there's something for everyone!