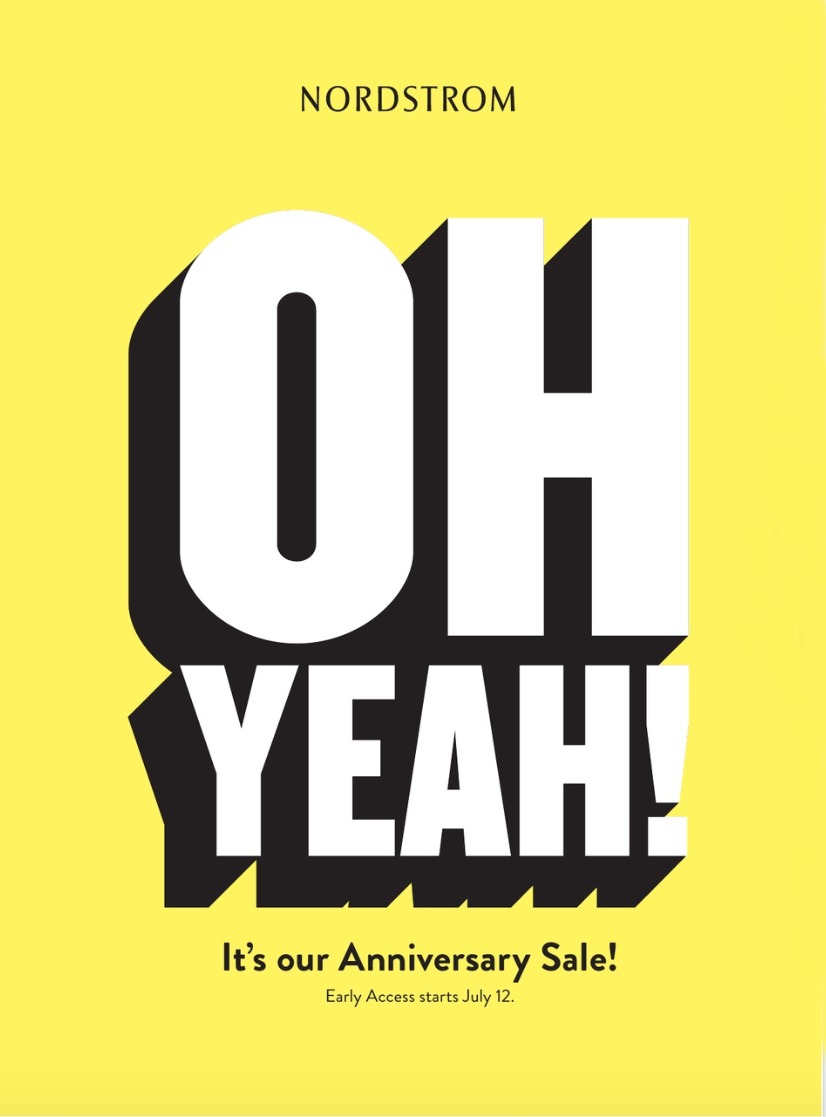 Woooo! The Nordstrom Anniversary Sale 2018 Catalog is finally released! I've yet to receive my paper catalog, but that's okay because you can GET THE CATALOG RIGHT HERE! I took a peek last night and was thrilled to see so many great items that have yet to be released, and some old favorites that came back this year! The catalog shows everything that's on sale, from clothing to beauty and more.
The sale runs July 20th through August 5th, and Early Access for Nordstrom cardholders begins on July 12th. I never like pushing credit cards, but I will tell you that things sold out SO QUICK during Early Access last year and never restocked for public access. It's up to you whether you want to open a card or not, but if that's something you feel like doing I would do it sooner than later. I actually have their former debit card option, and I ALWAYS use my personal points day during my largest purchases during the NSale (you get Nordstrom rewards back!). Prices go back up August 6th, and I noticed last year that many items do NOT restock.
I'll be in the fitting rooms bright and early the day of the sale to give you a live view of my favorite items, and I'll be linking up my picks on one page to make shopping easy! We'll be adding a button for easy shopping to my navigation bar so you don't have to go searching for posts, either.
I rounded up some of my favorite items from the catalog below for you!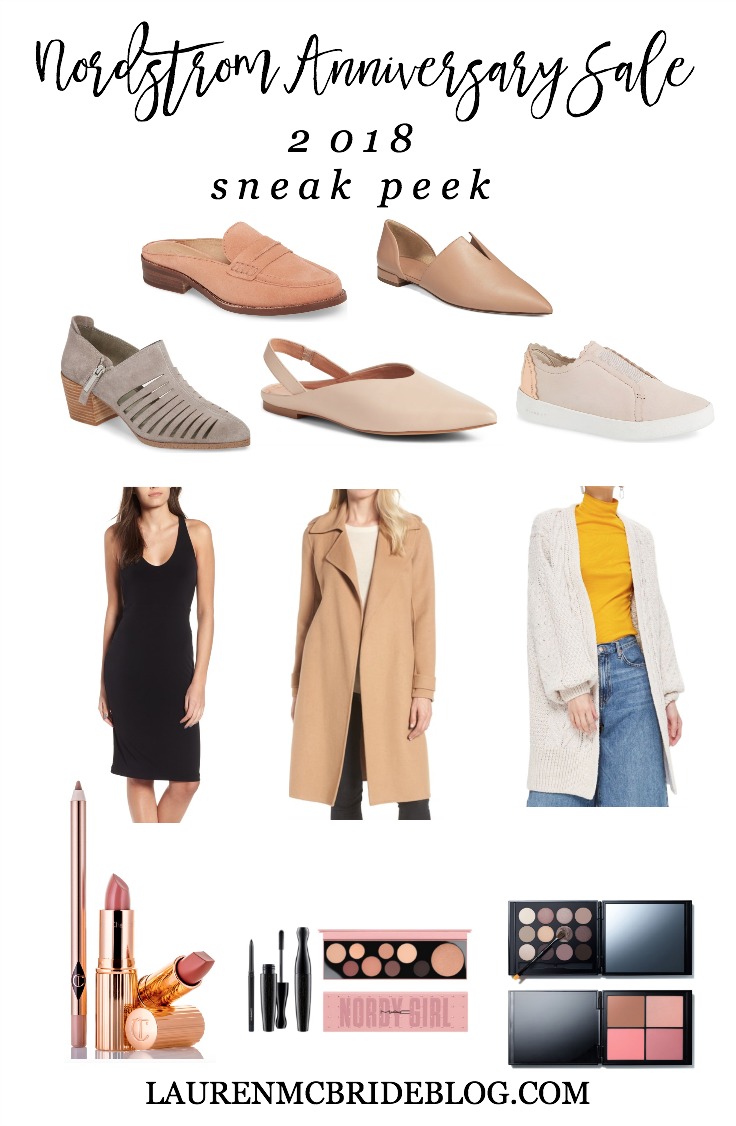 Cole Haan GrandPro Spectator Scalloped Slip-On Sneaker
Badgley Mischka Double Face Wool Blend Wrap Coat
TopShop Long Open Front Cardigan
Charlotte Tilbury The Pretty Pink Lipstick Set
Bobbi Brown Deluxe Eye & Cheek Set
MAC Nordy Girl Eye & Face Palette
Stay tuned for more Nordstrom Anniversary Sale 2018 Catalog info!